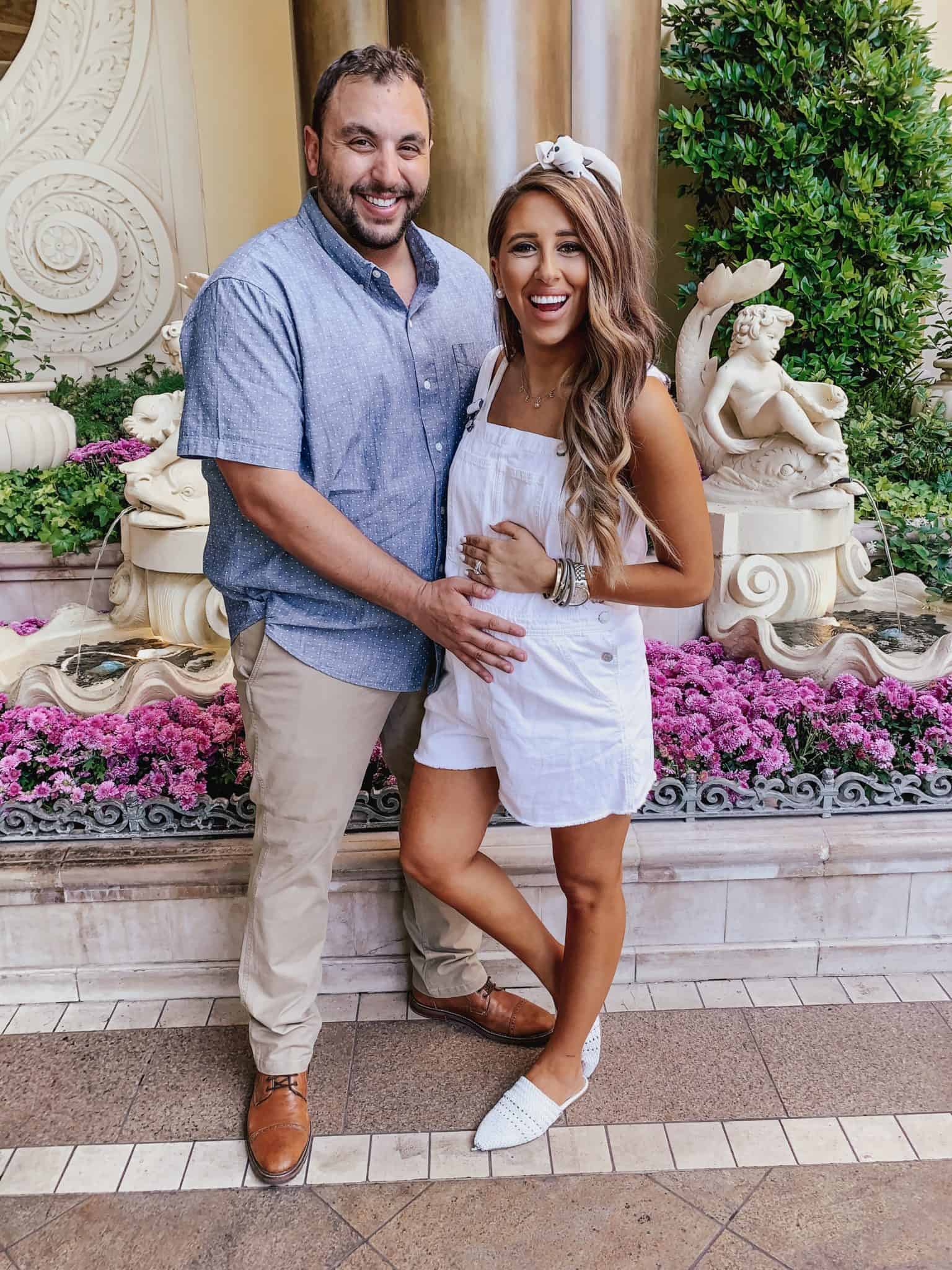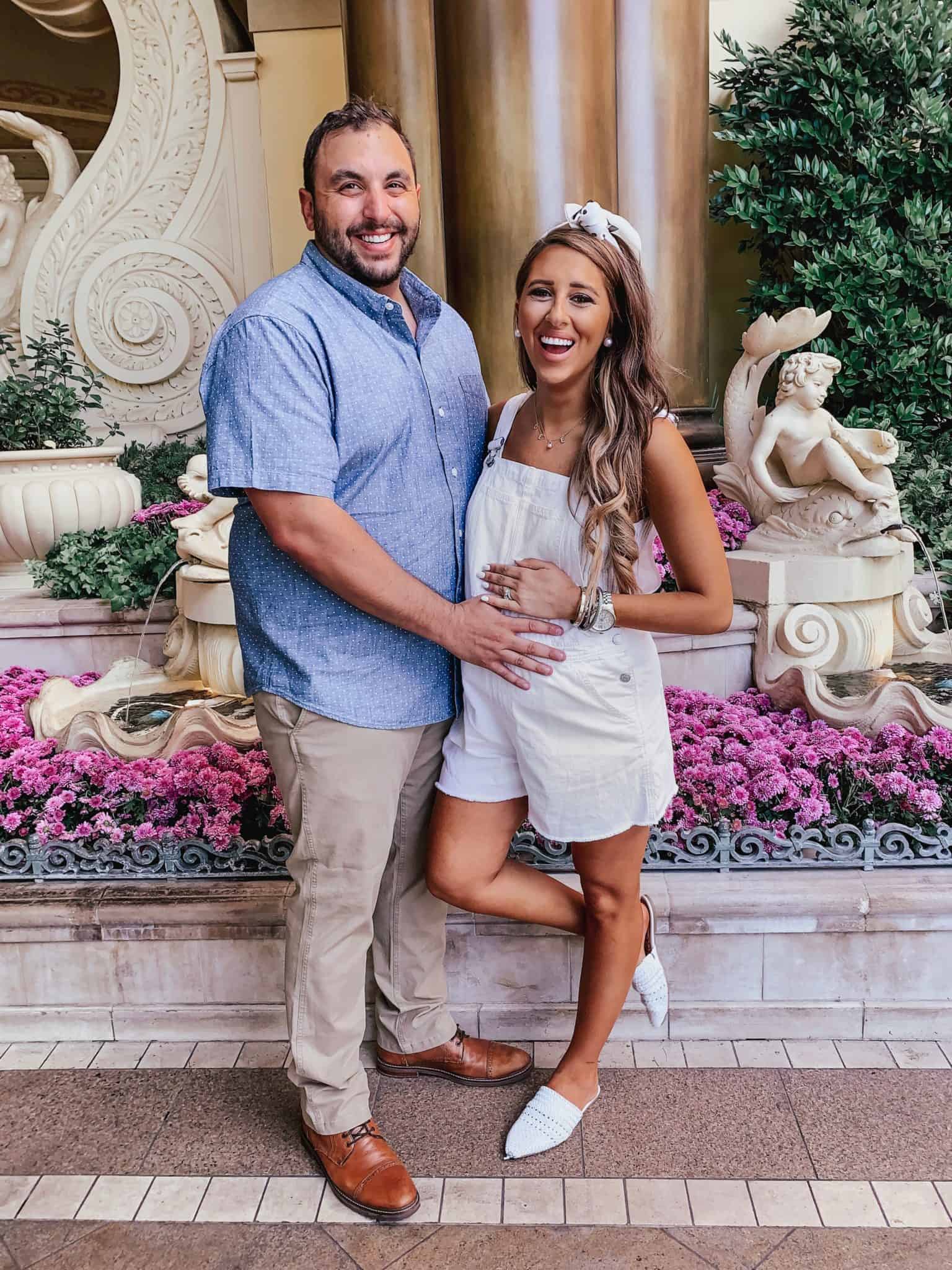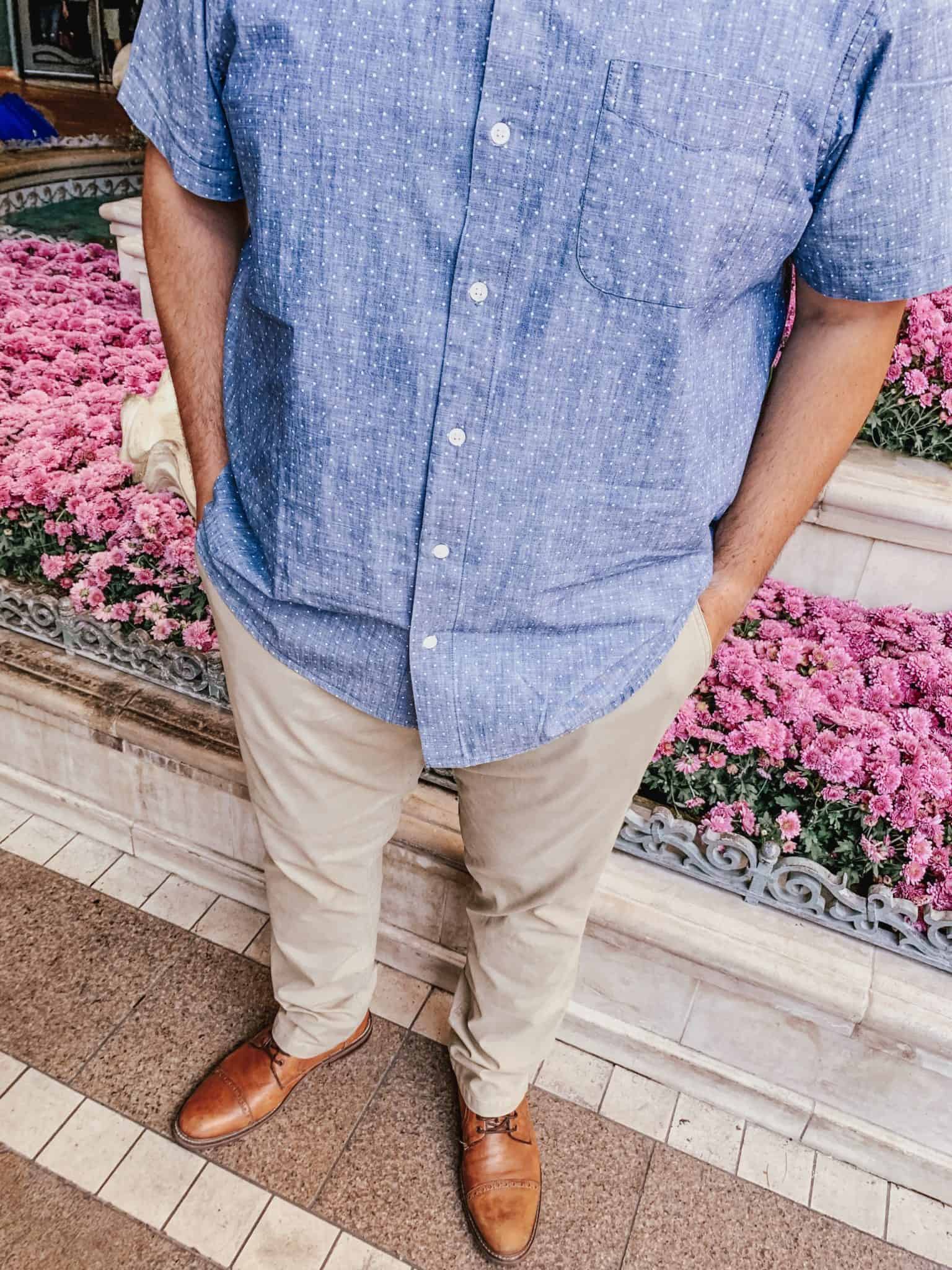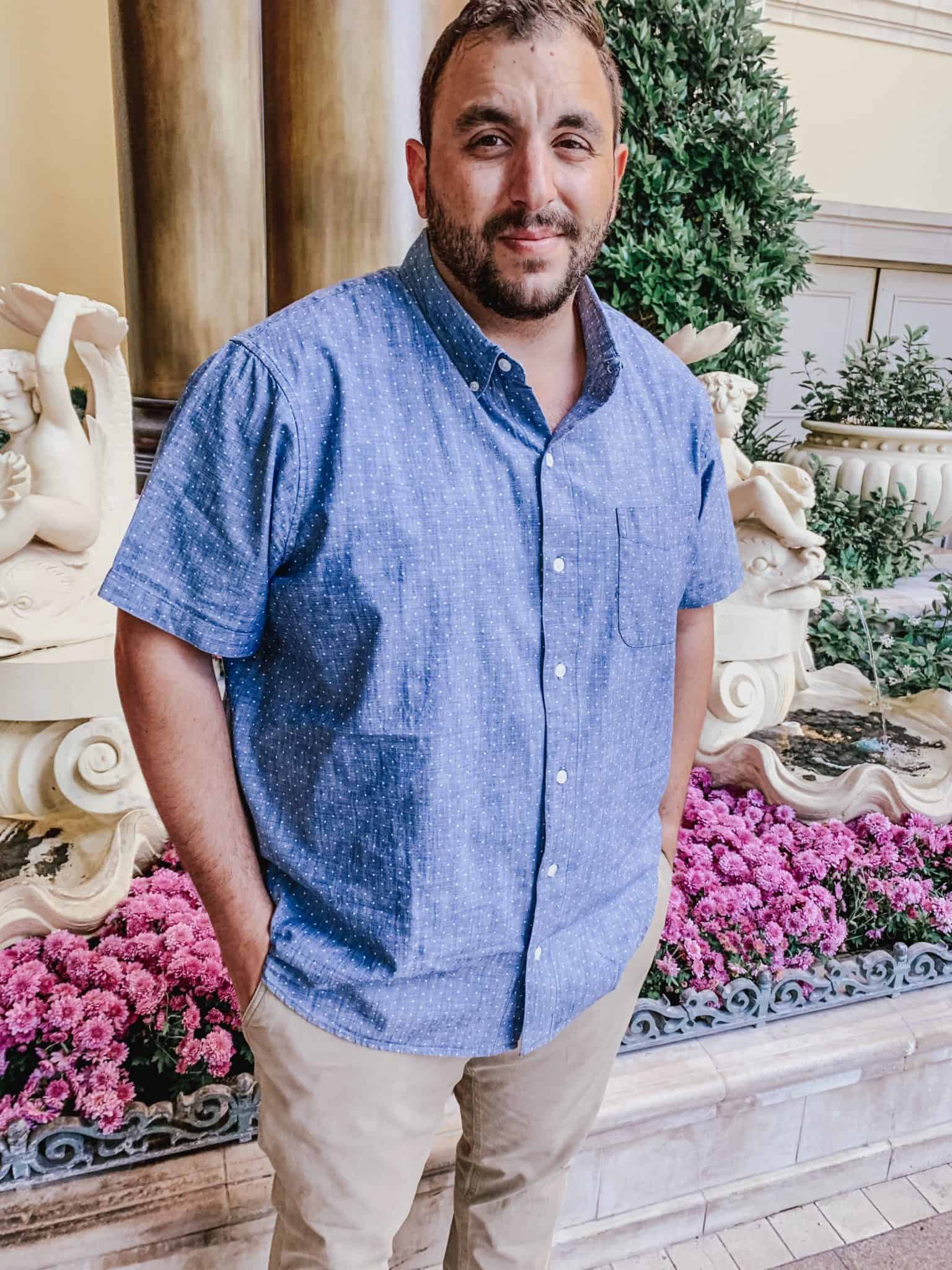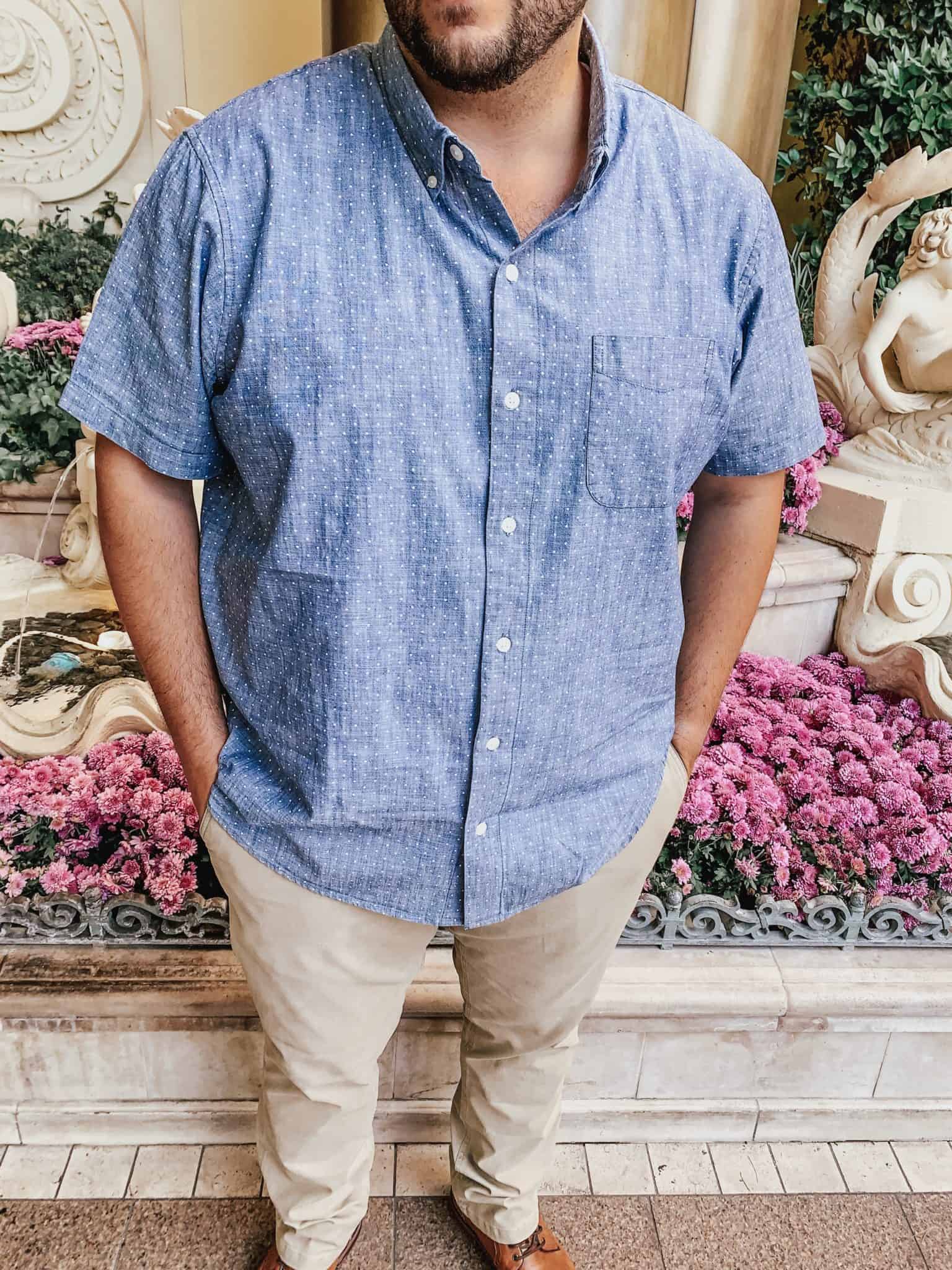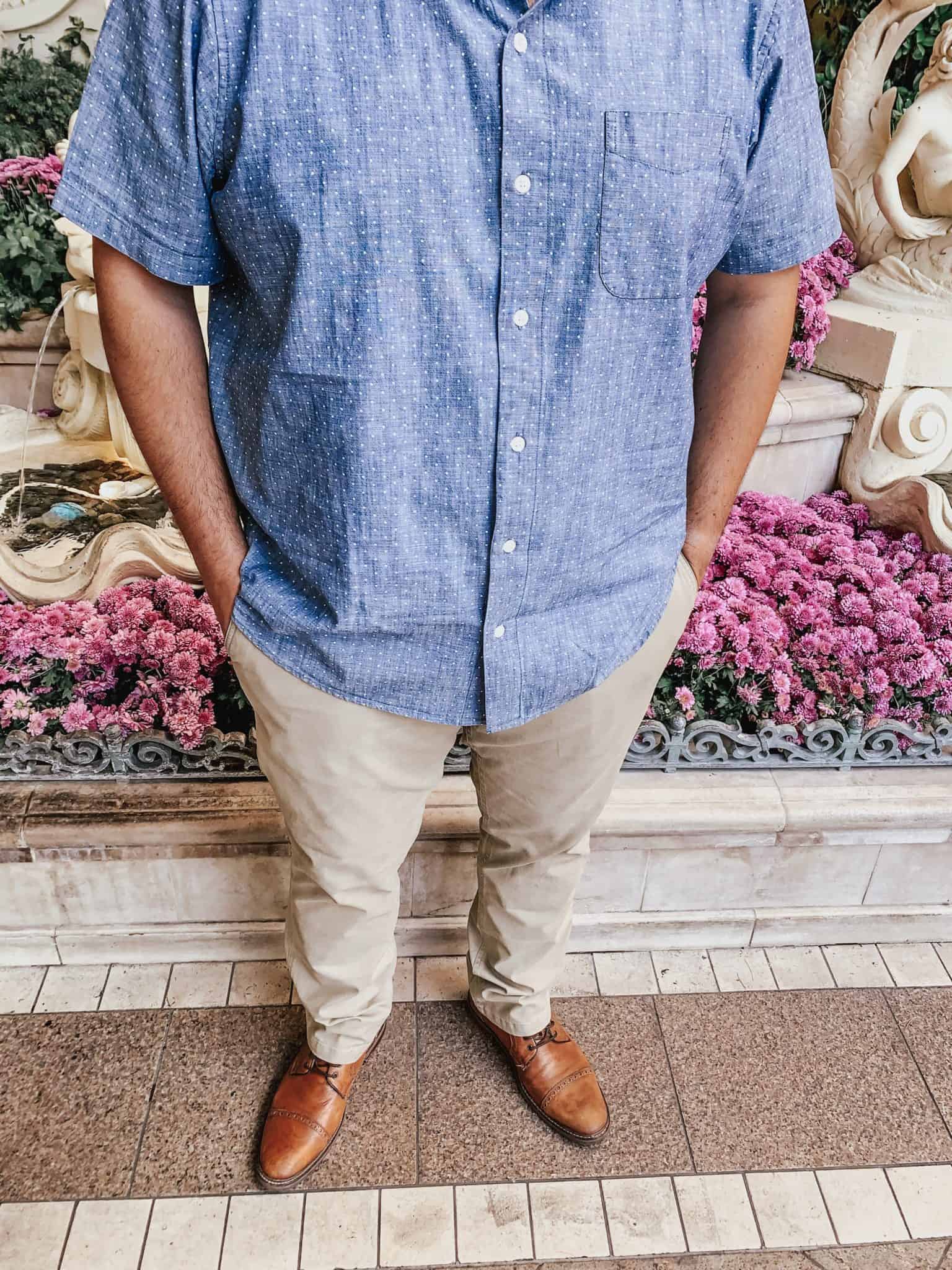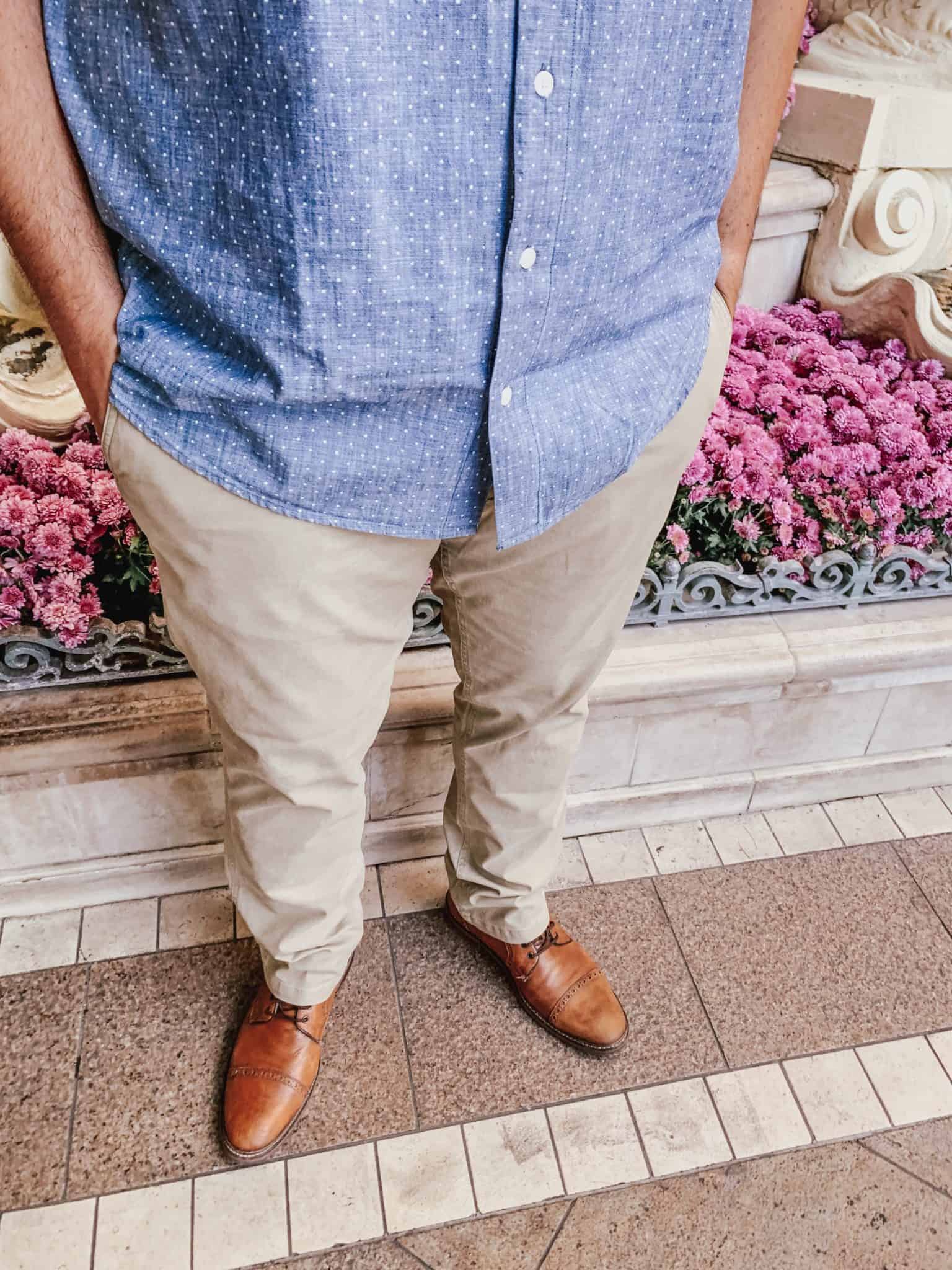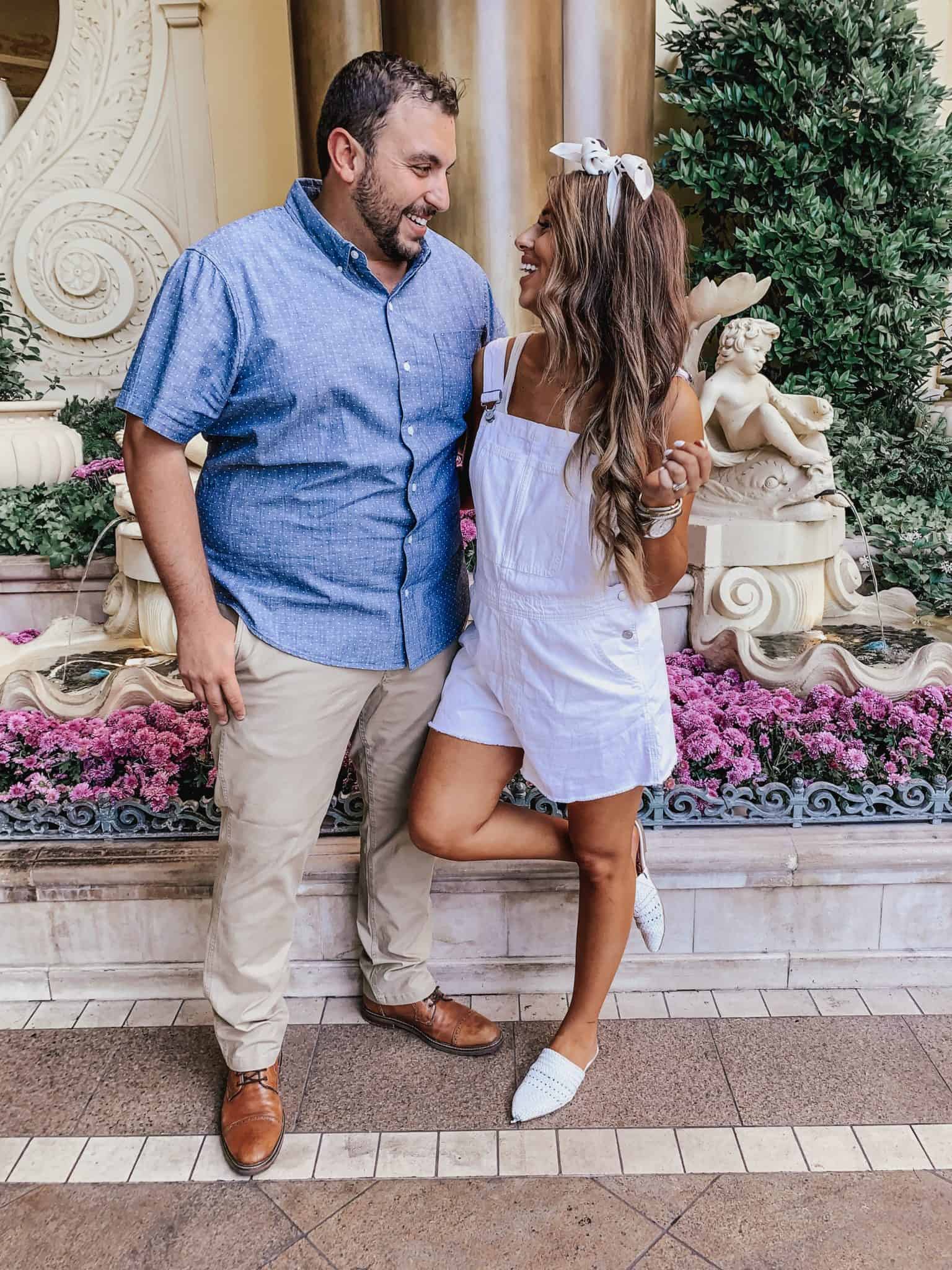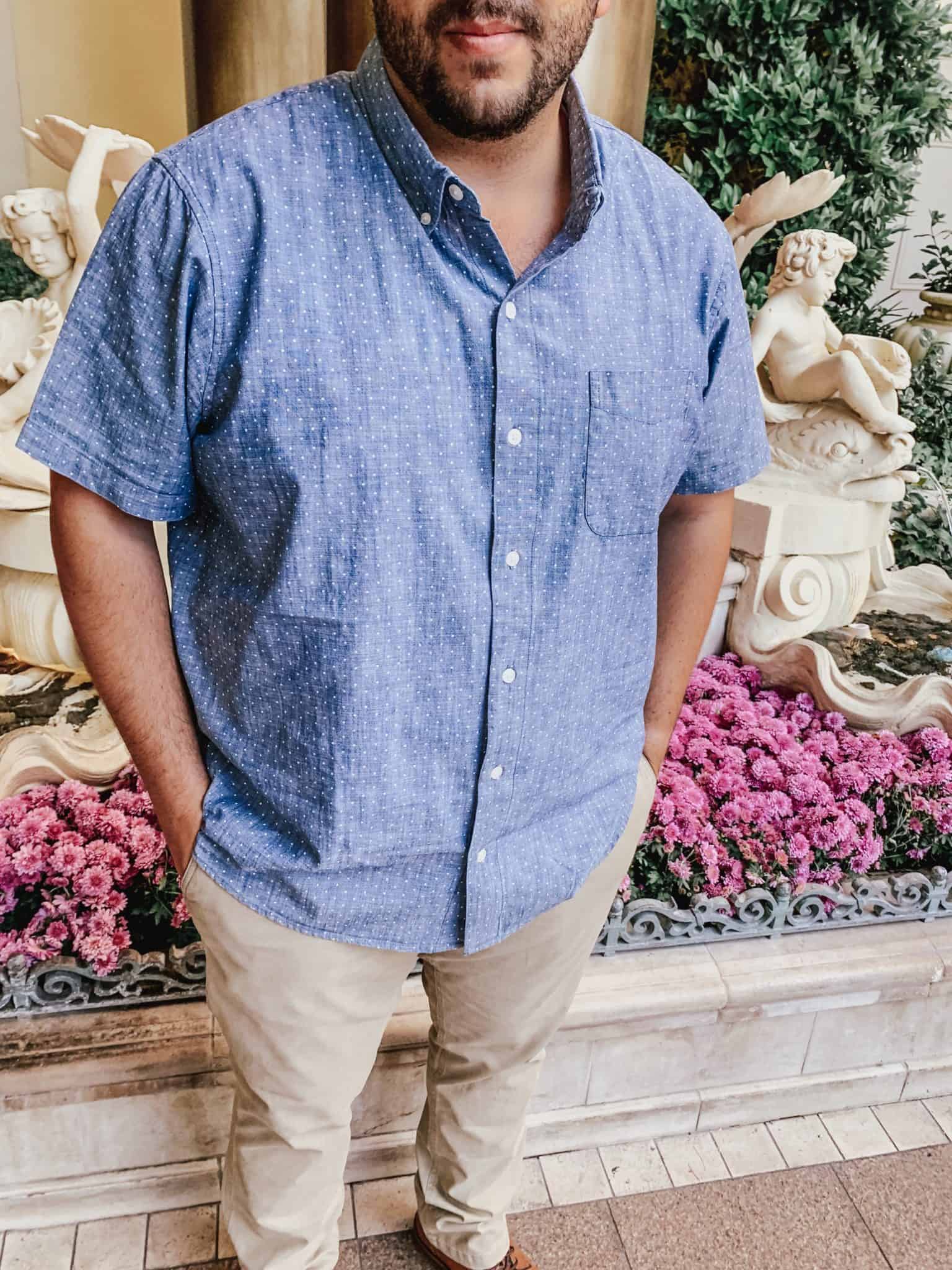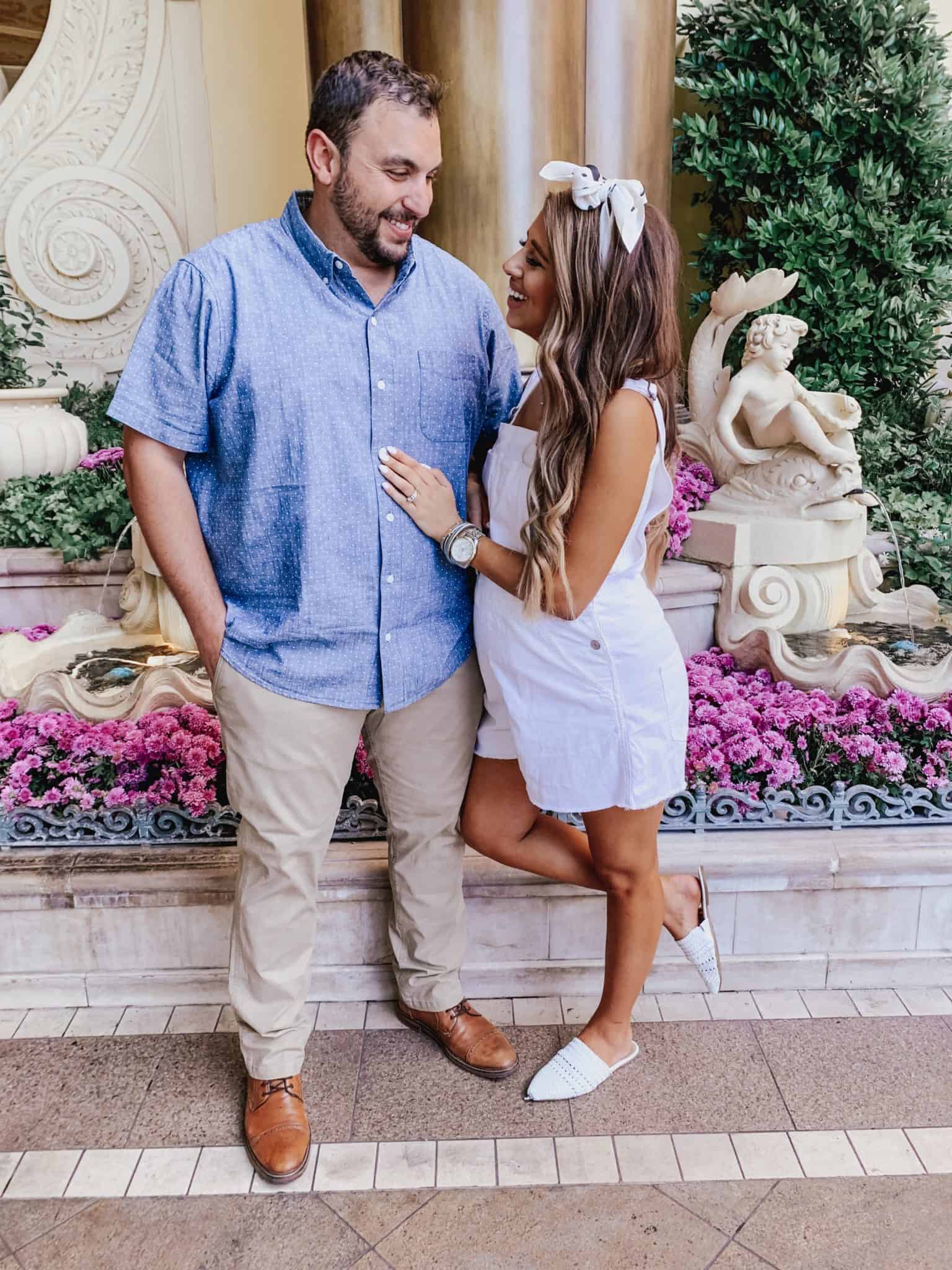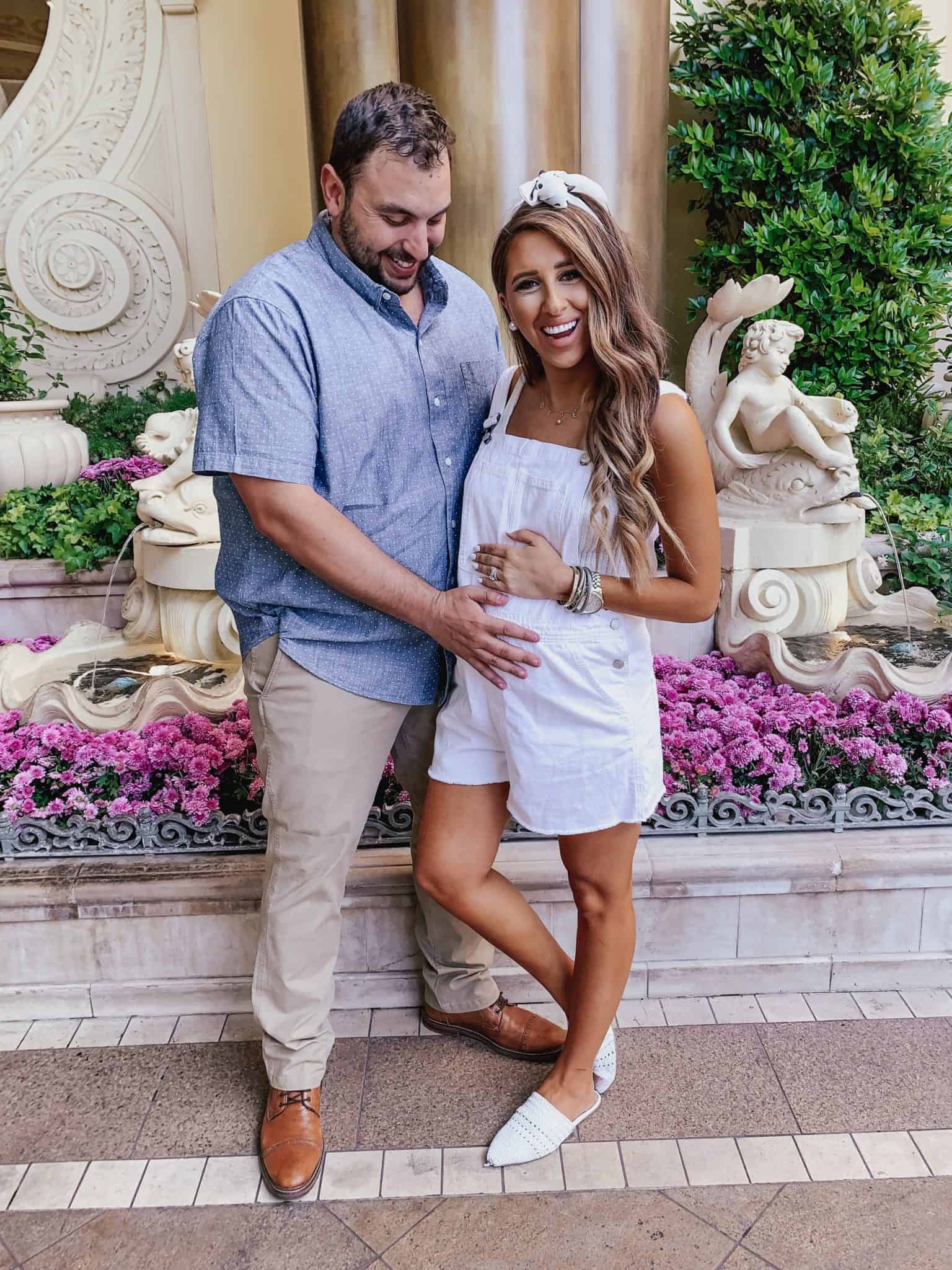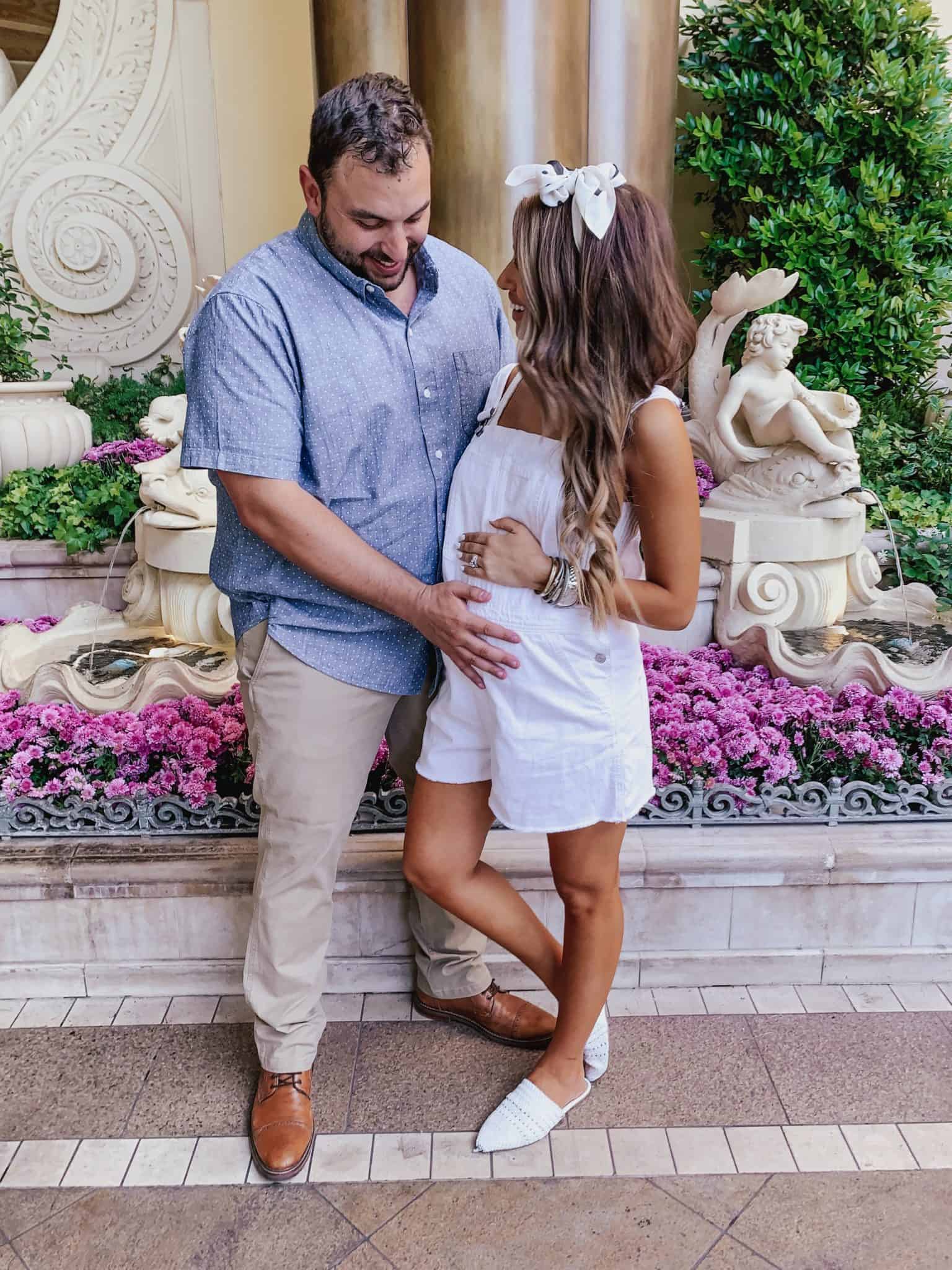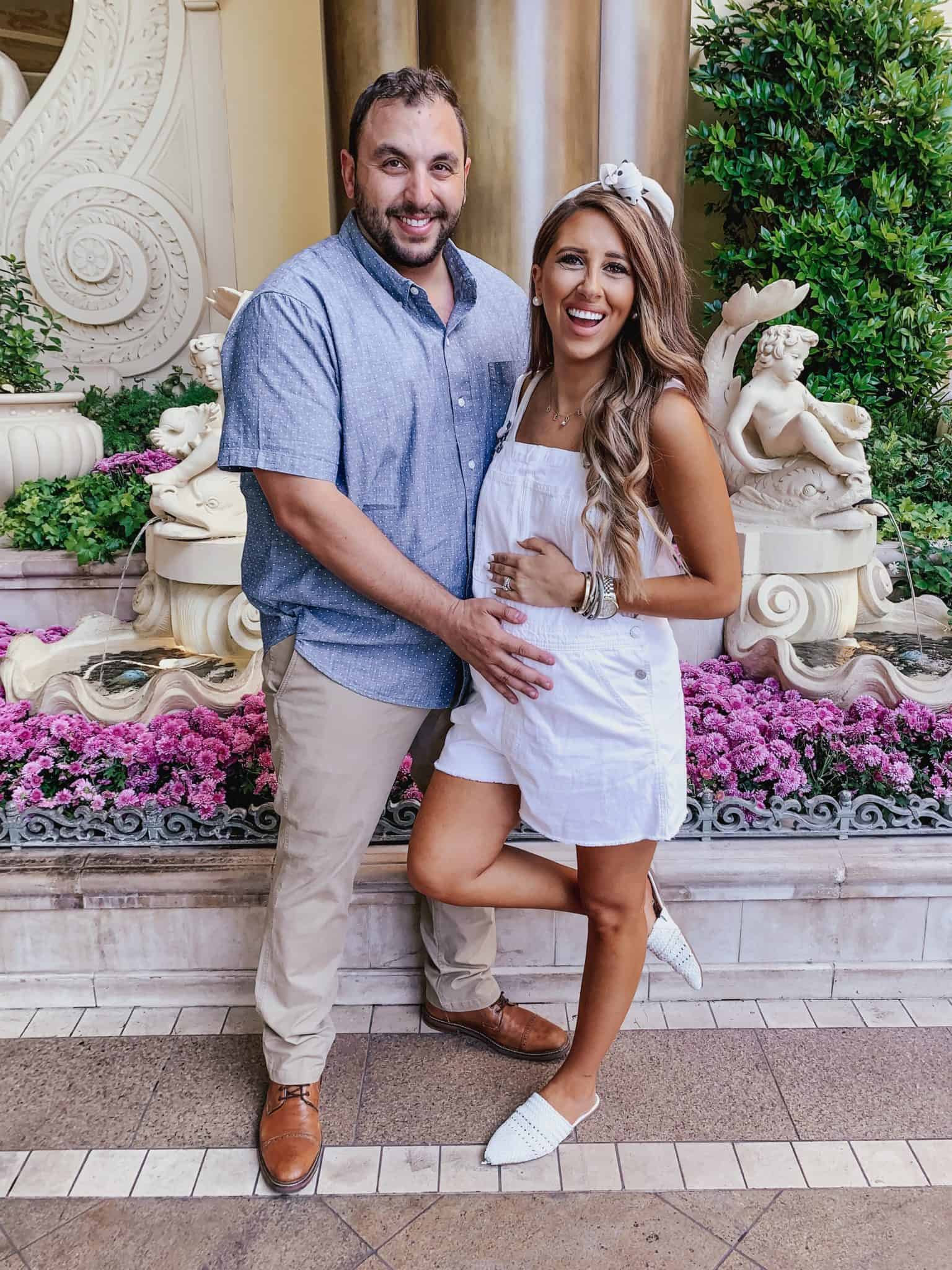 Ted's Outfit// Shirt: Bonobos or extra sizes here| Pants: Bonobos
Soooooo I FINALLY can let y'all in about Teds new adventure! After he took a leap of faith and left his corporate job back in January, (after almost 8 years of being there) he has been working around the clock to launch Trend Management. I never imagined in a million years that we would be sitting here BOTH self employed lol but dreams do come true! We are in Vegas with the entire roster to celebrate this weekend!
I will say, Ted has been putting in a ridiculous amount of hours into this. Usually I am the one working into odd hours of the night, but now, it's an odd night if Ted isn't working at 11pm.
A little back story, ever since the beginning, Ted has been involved with the blog and all the analytics / contracts that go into play. When I signed with a management company (for a hot second) he was so excited that he no longer had to worry about those roles (he also was working, getting his Masters in Business, coaching, and helping out with the church). We learned SO much during our time with that company and Ted also learned that there was a need in the industry. Me, along with some girl friends, needed help. There are so many variables in this industry, and he felt he could eliminate a lot of those variables and help influencers if he started this company. So, he went on and started it lol
He also is made for this gig. He is such a great people person, communicates well, works well with numbers + all his excel files. In his last job he also traveled to Korea a whole lot and negotiated some high profile contracts between two fortune 50 companies. I seriously can't imagine ANYONE else on this earth that is able to do all that he does. I have LOVED seeing him work so hard toward his goals and continue to blow them out of the water. I am excited to share his natural talent while he works with others, but obviously a part of me is always going to want his 100000% full attention lol #clingywife
So far this year, life has been incredibly overwhelming for the both of us lol. He decided to start this in January when:
we just found out about moms cancer

found out about baby and had our pregnancy scare

dealing with some family issues

lets just say we also have been on the hunt for a new home for what feels like an entire year… (currently we work together and about to have a baby in our tiny 1k sq ft condo lol wish us luck lol)

& on top of everything, still trying to hit some major goals for Dress Up Buttercup
BUT none the less, we are so grateful for this season and I seriously can't imagine ANYONE else on this earth that is able to do all that he does. I have LOVED seeing him work so hard toward his goals and continue to smash them. He really is the best human and we are excited to see where this next adventure takes us.
PS for those asking more about men's fashion, one of Teds favorite men's clothing line is Bonobos. They have the right fit and styles for him and I am constantly ordering off their website for him. I got him a few of these fresh short sleeve button ups to go with his pants or shorts. He is wearing the stretch organic cotton chinos here, they are the perfect chino for every occasion and can be worn every day so many ways. I love the fit on him(Bonobos has over 200+ different combination of fit, so crazy!) and plan on ordering a few more colors! I think men's sizing/fit is also tricky so once Ted finds a brand that he likes and the exact measurements, it gets easy from there. Love that Bonobos gives so many options like expanded sizes, pant fit, pant waist size, and length!