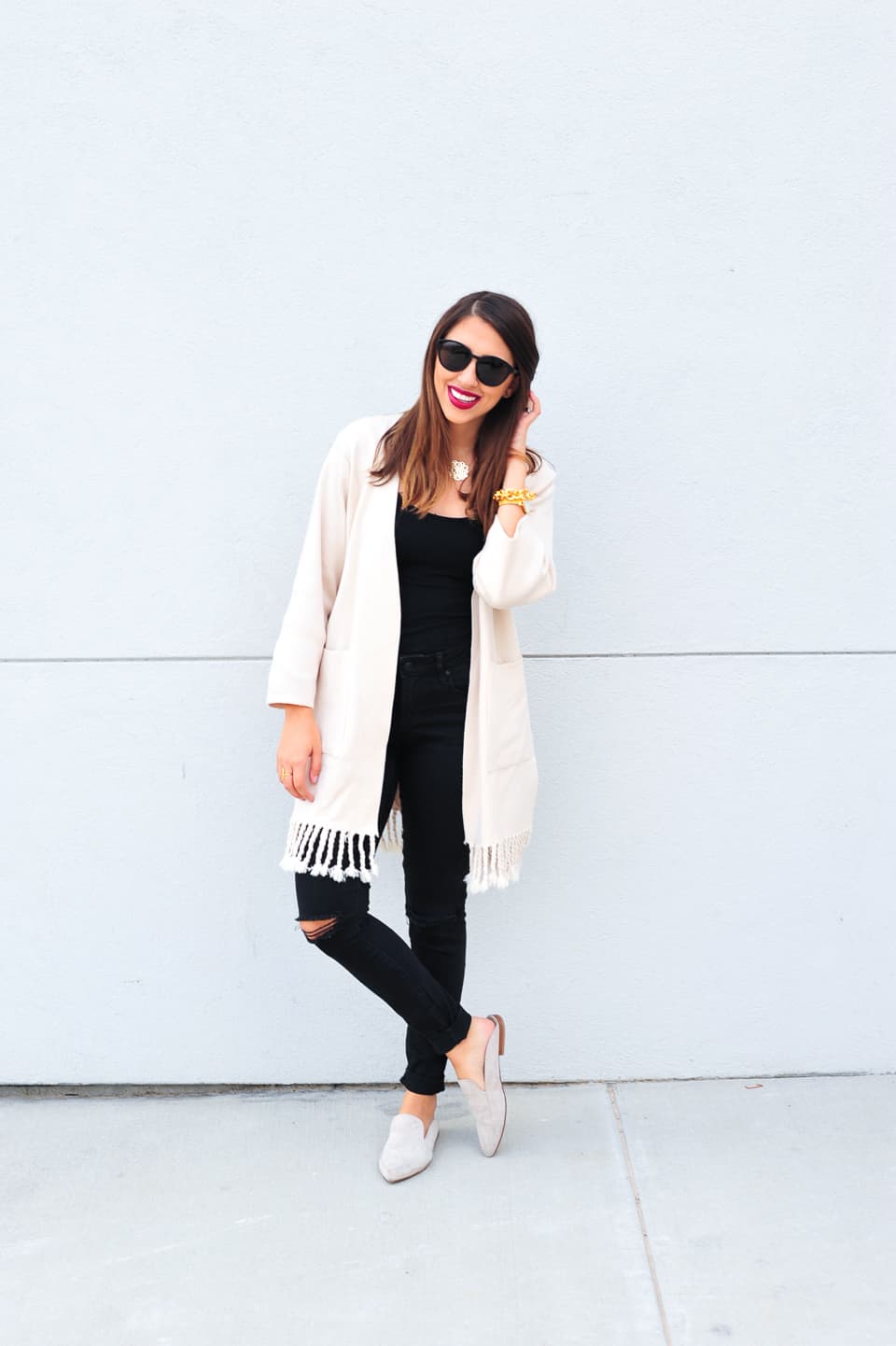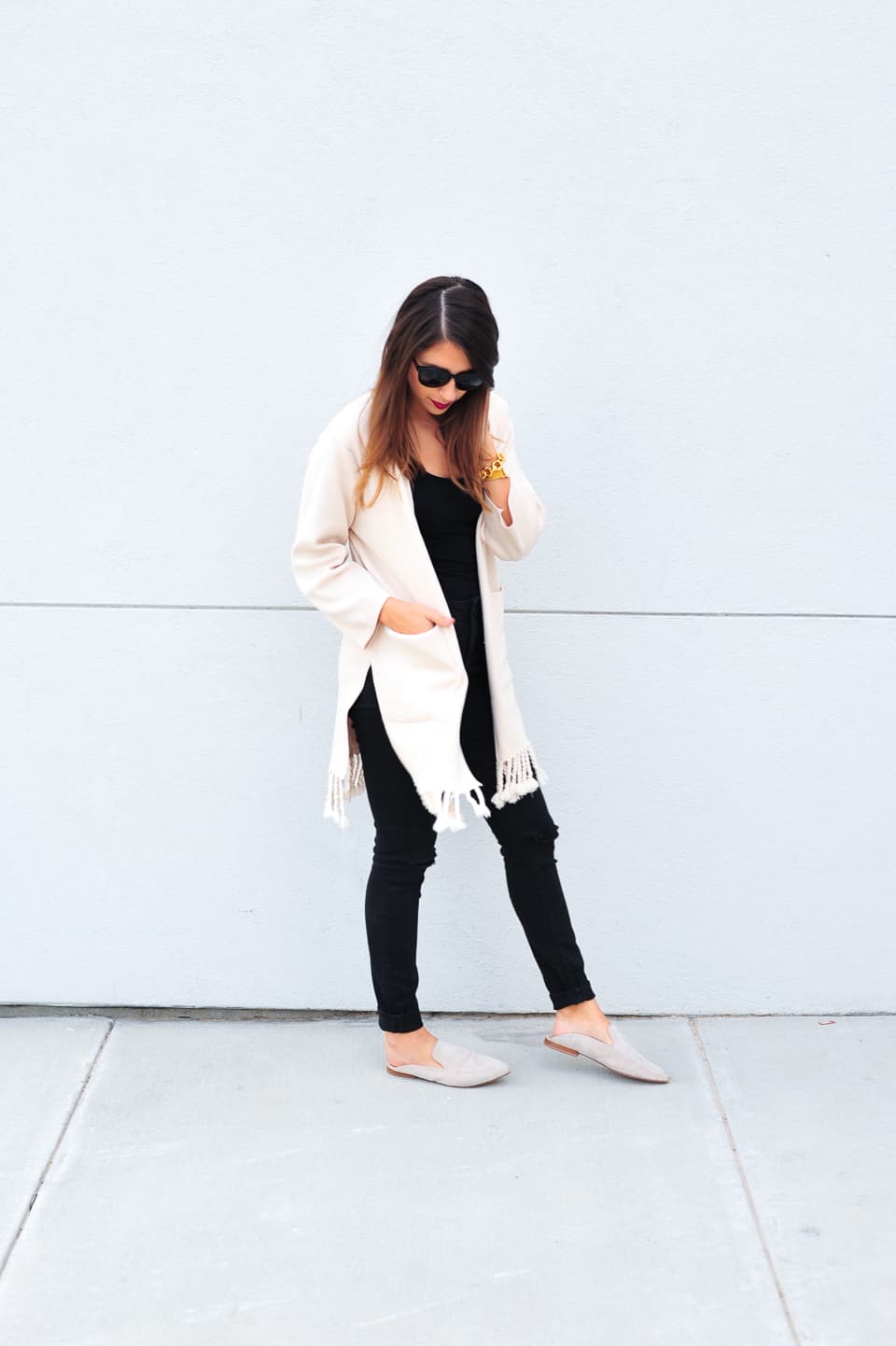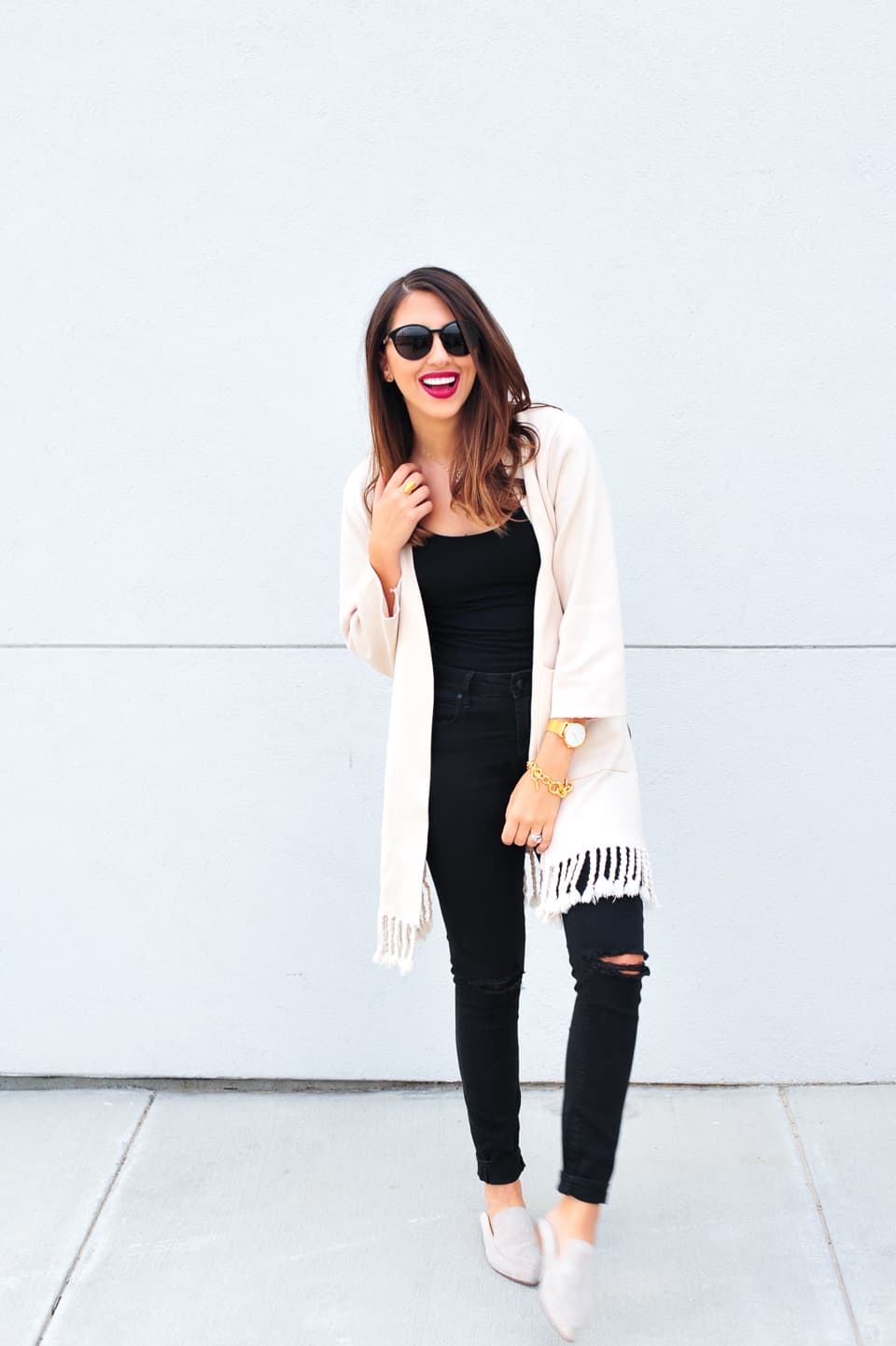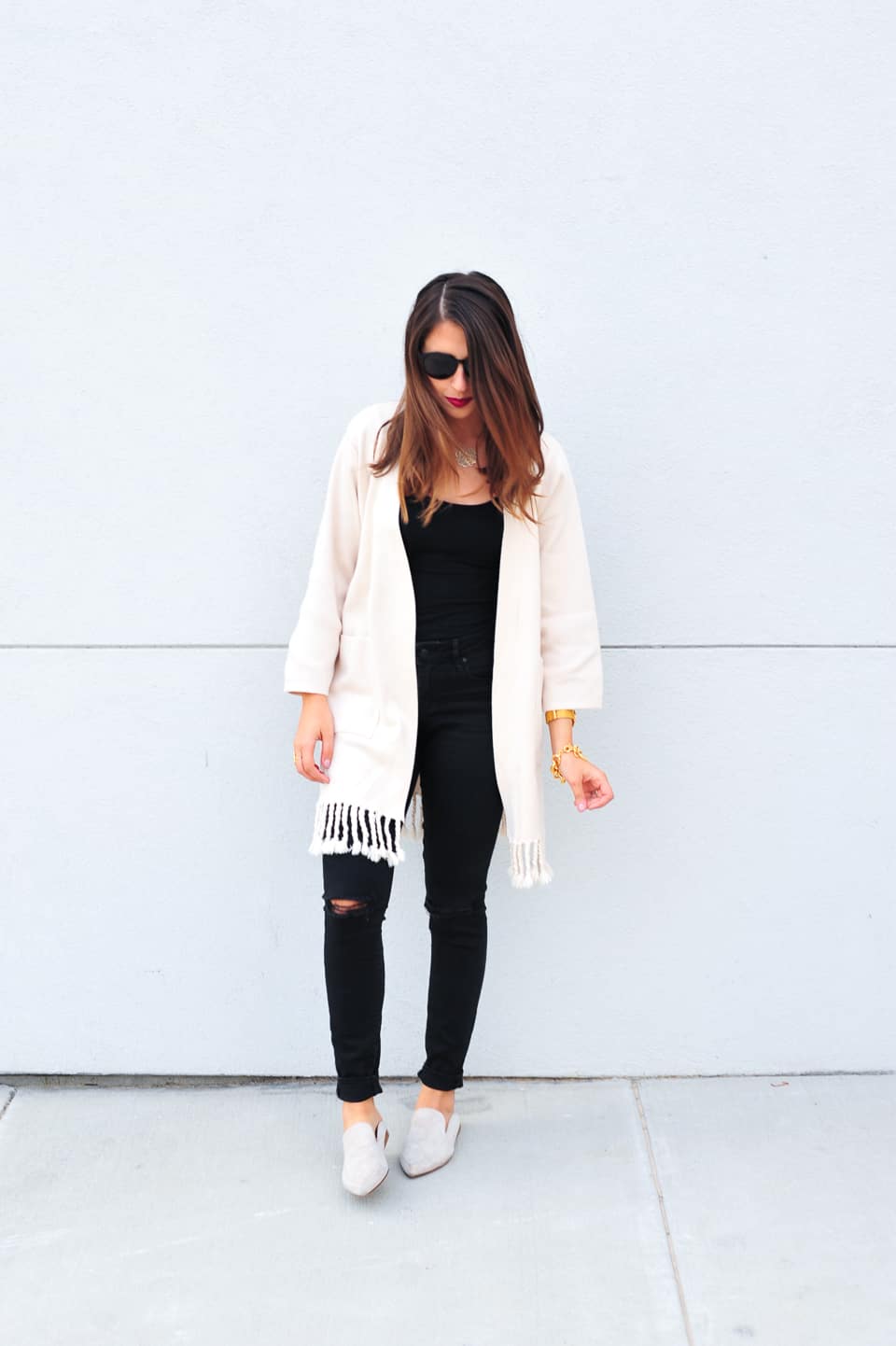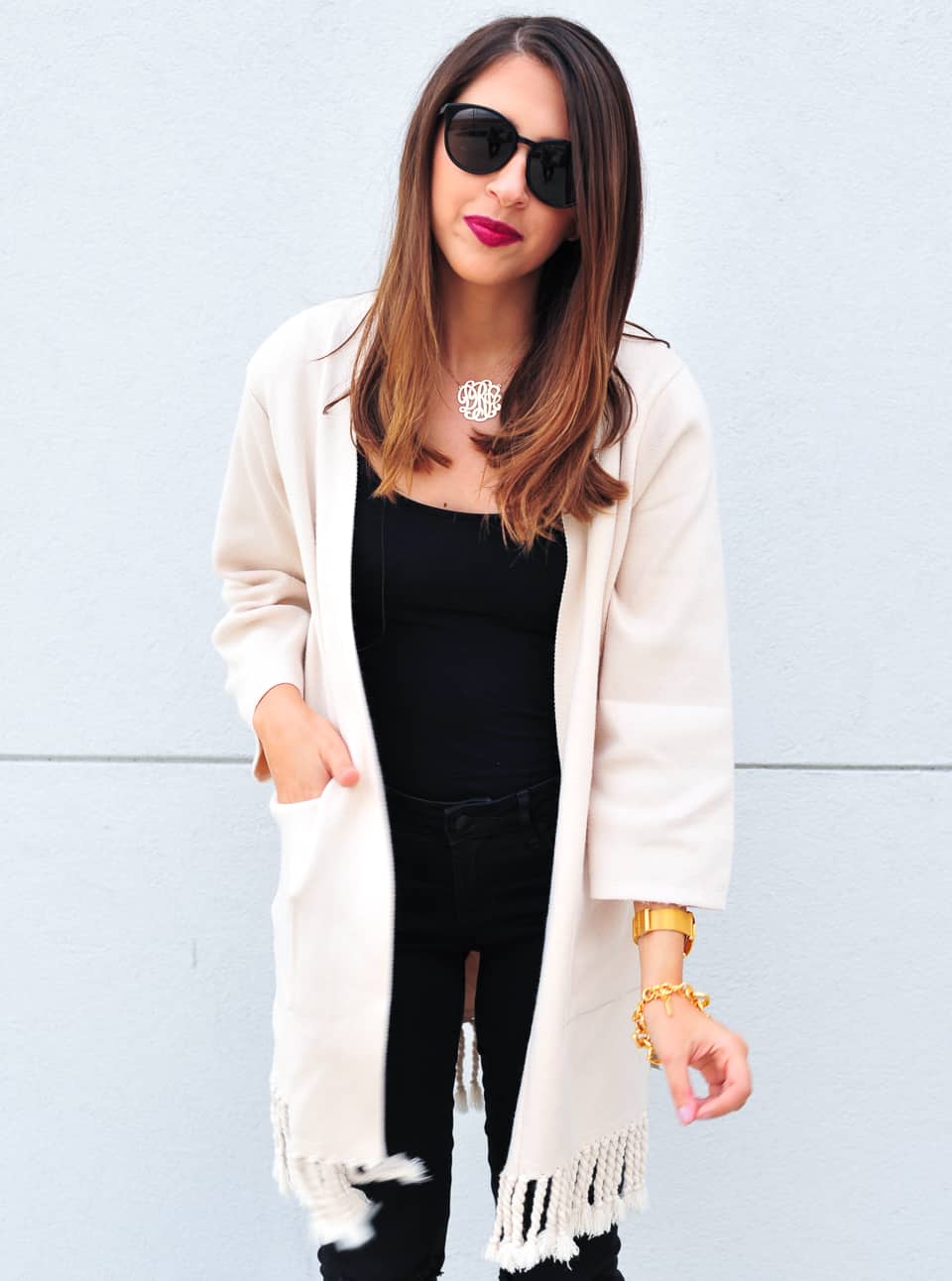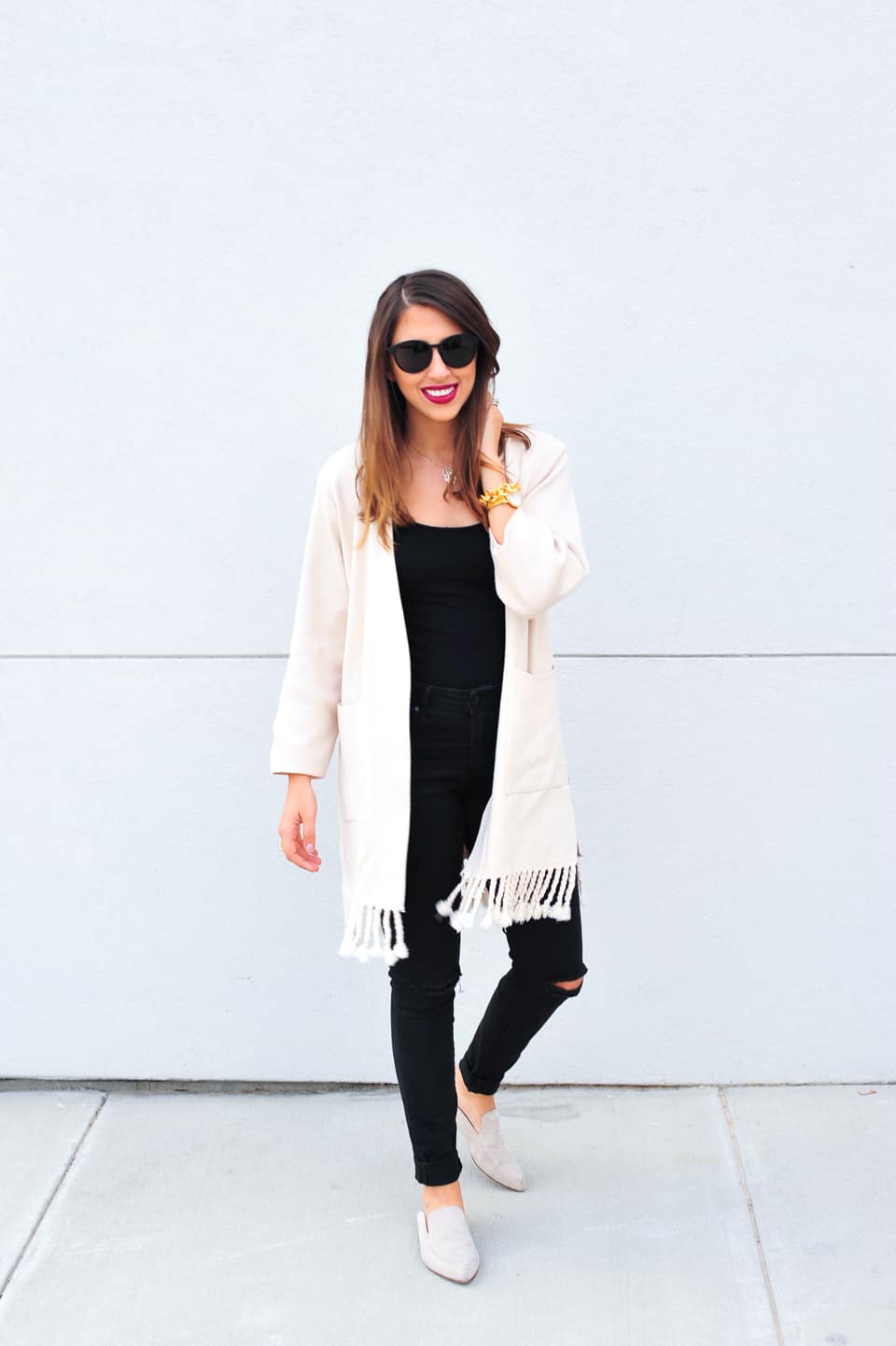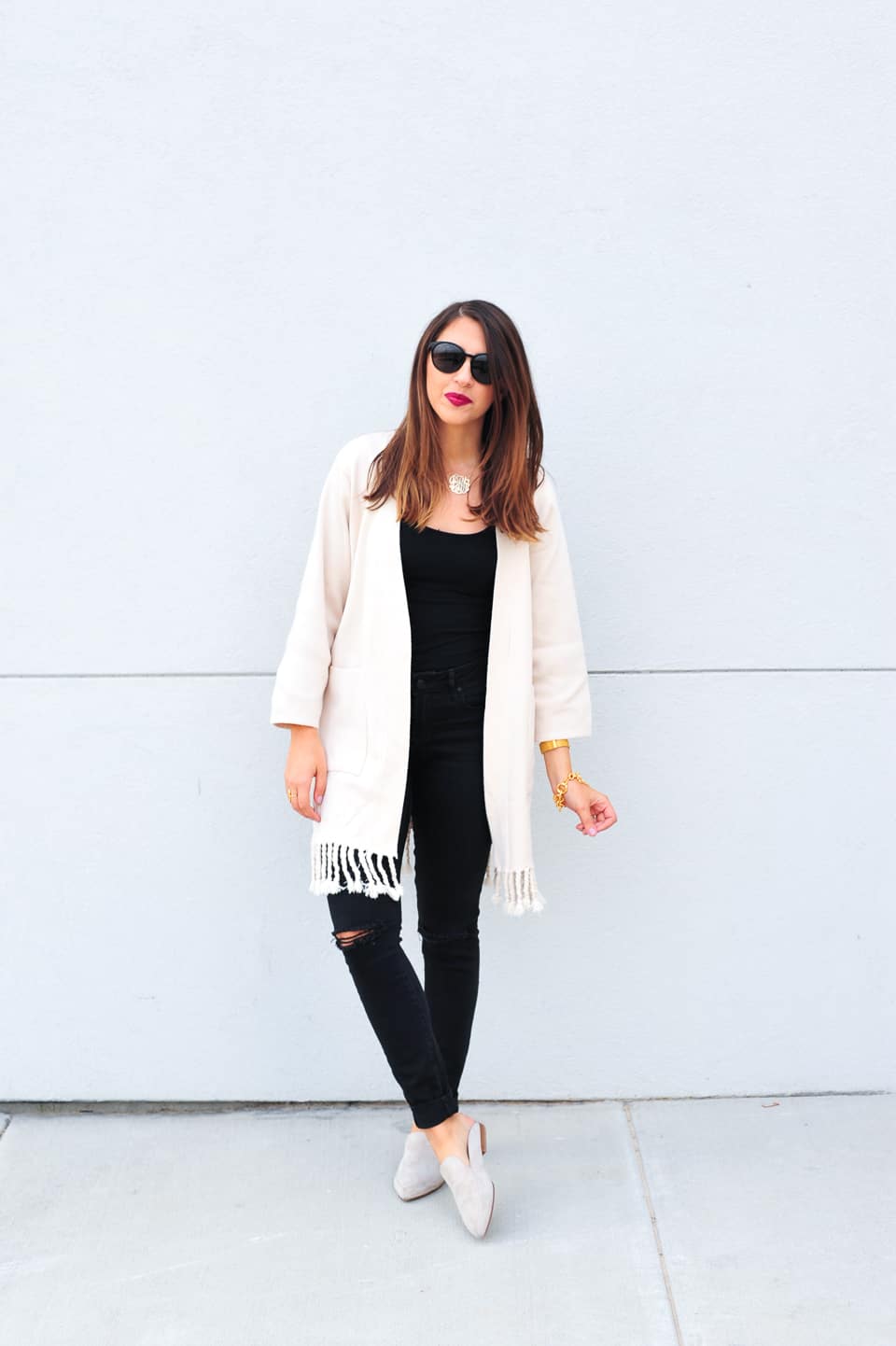 Cardigan: Chicwish (code: Hallo20) | Top:  BP | Glasses: Shwood | Jeans: Topshop (sale) | Shoes: Kristin Cavallari
My absolute go to this fall is all black errrthing with a cardigan. I just can't stop with this outfit and it's the best way to get the use out of my cardigans like this cute tassels trimmed gem. Something about this time of year attracts me to black so thankfully, finding this beige color kept me away from this bad habit. I also am loving these glides that I have been getting so many questions on! They are the perfect replacement from your summer sandals and easy easy to run around in. Loafers are very hot this season and while I can't get myself to completely fall for that trend yet – these are golden. I also get a million compliments on these shoes every time I wear them.
Happy Hump Day! I literally have meetings every hour today, tomorrow, and Friday. My favorite part of life is just getting to connect with people so I am super excited! I hope you all enjoy today for me and this beautiful second day of November 🙂 PS sorry that the photos are a little blurry. I have no earthly idea what happened!