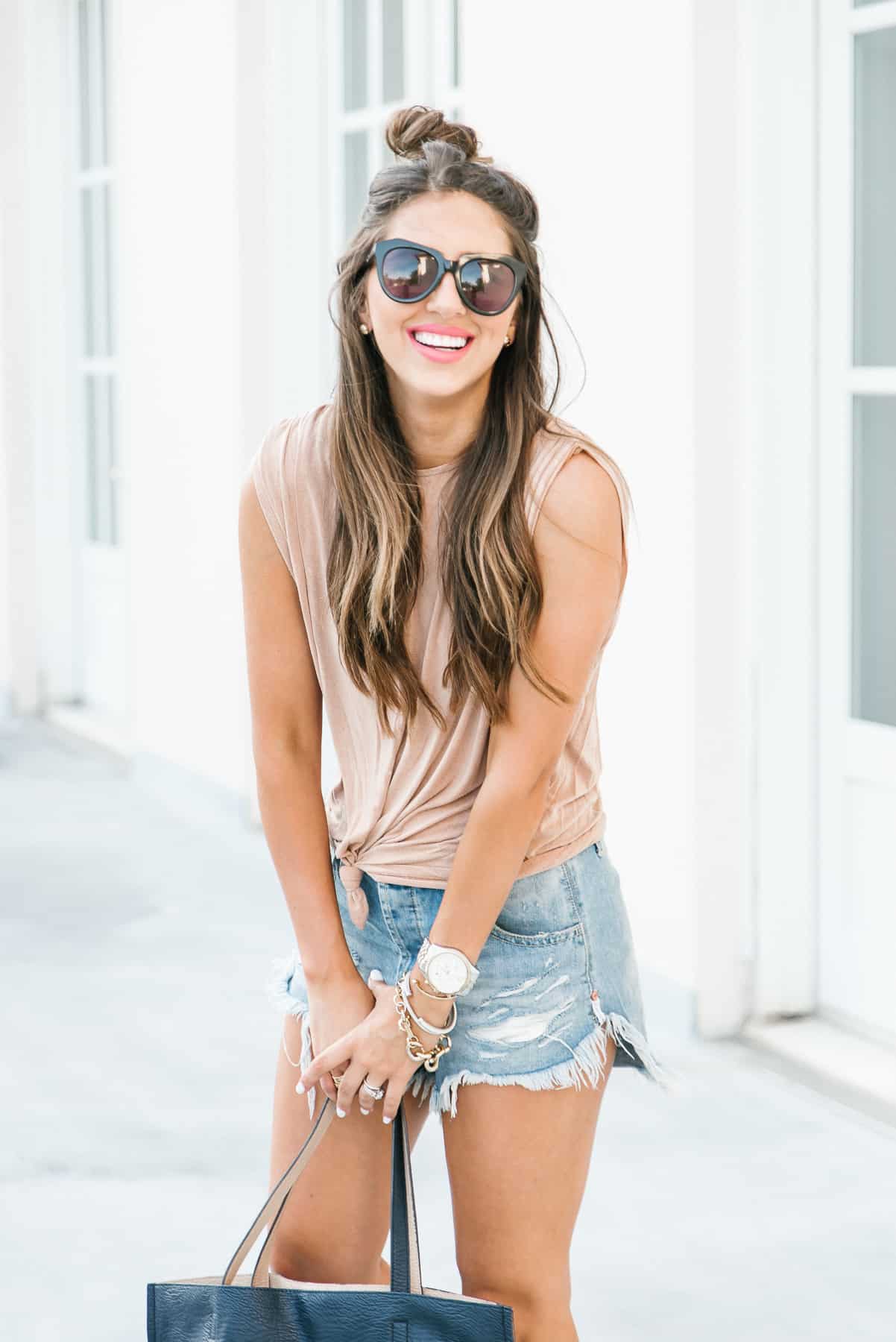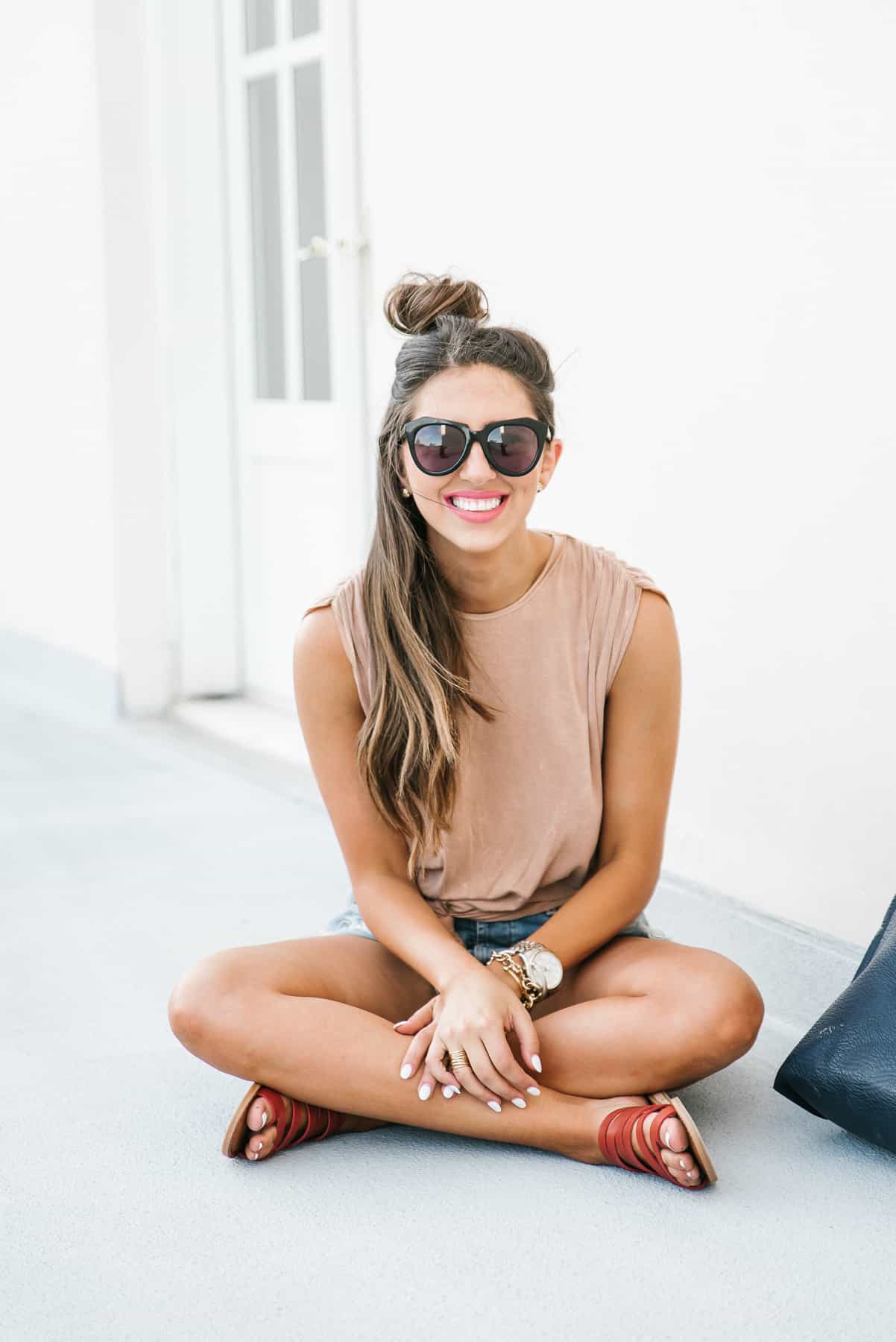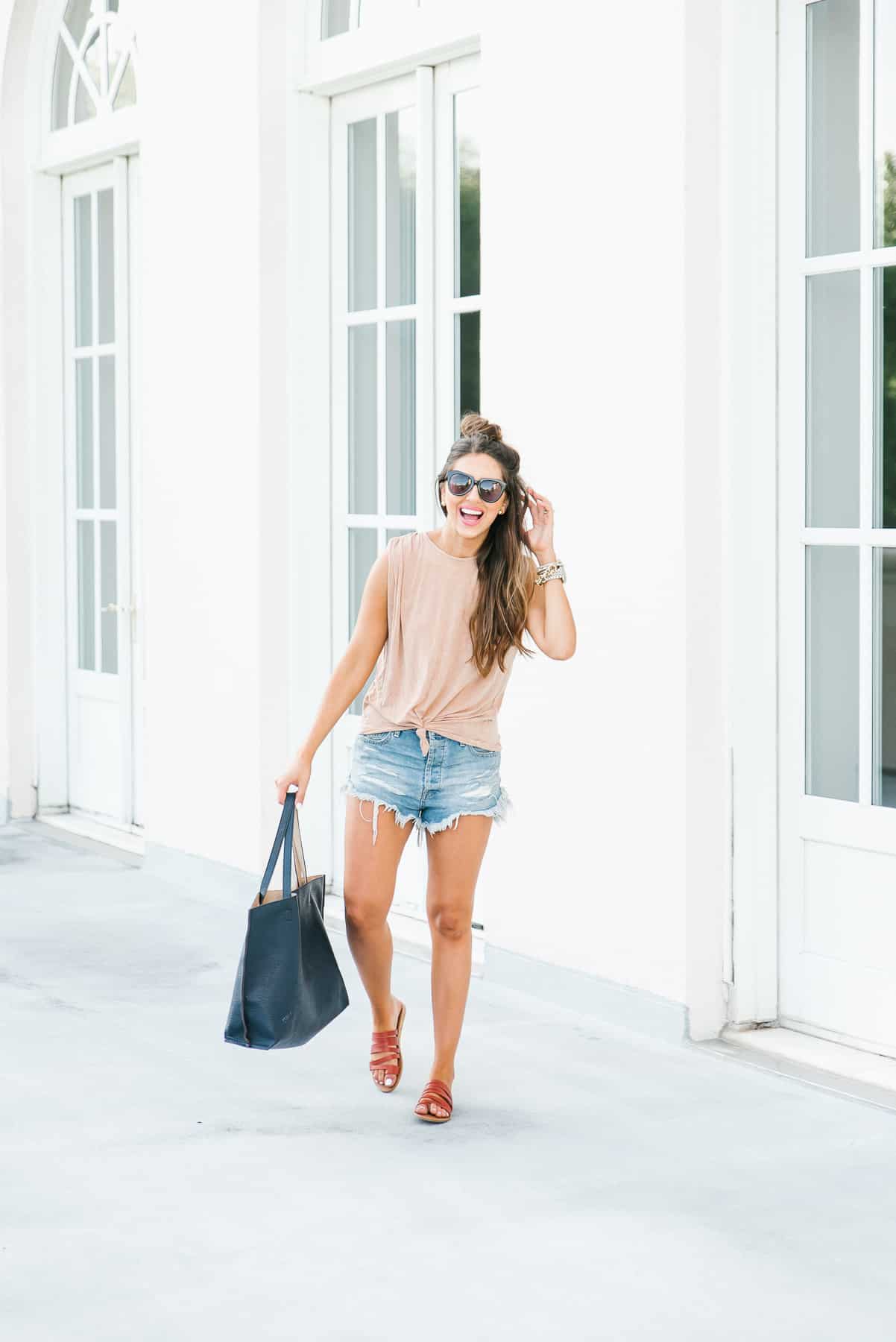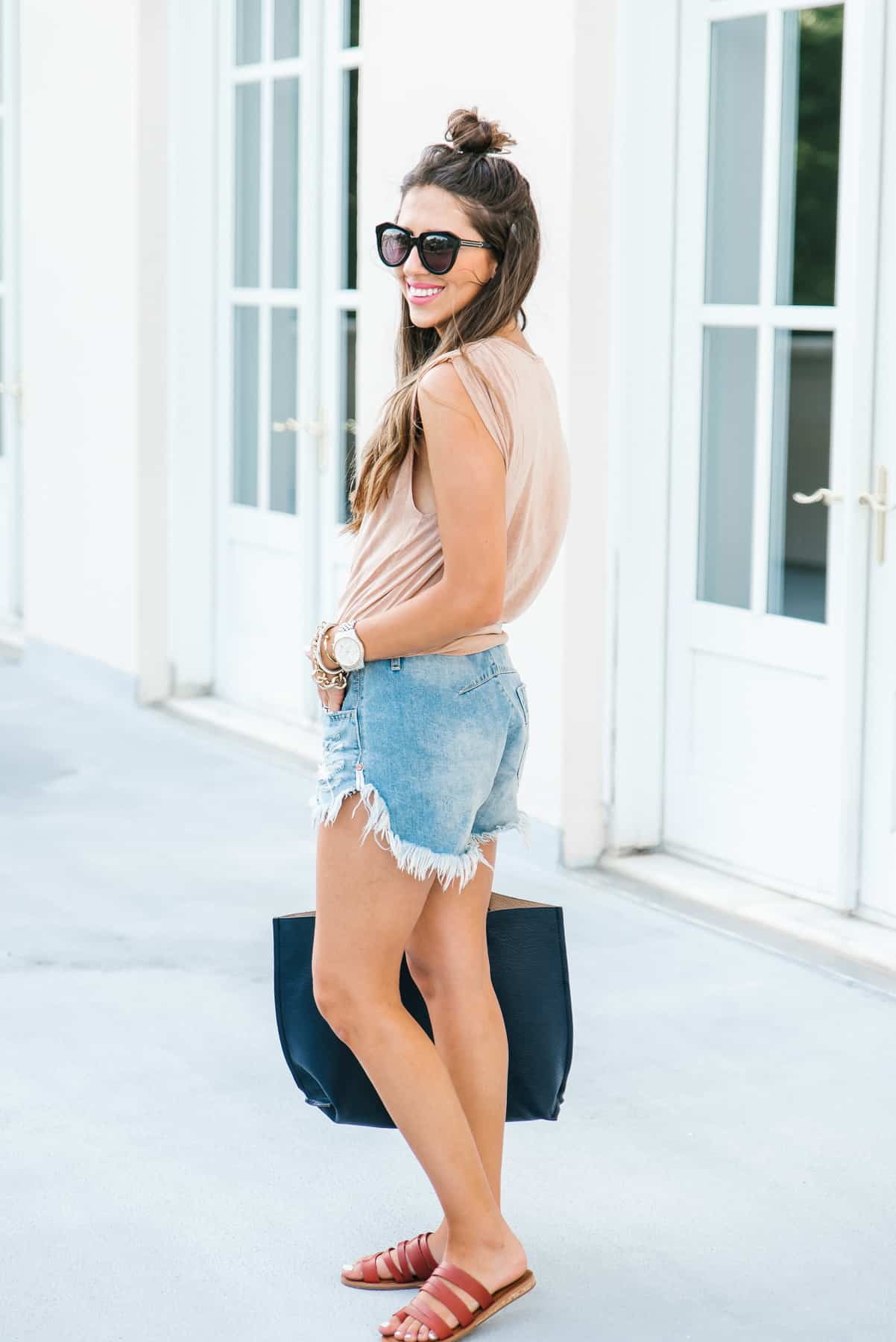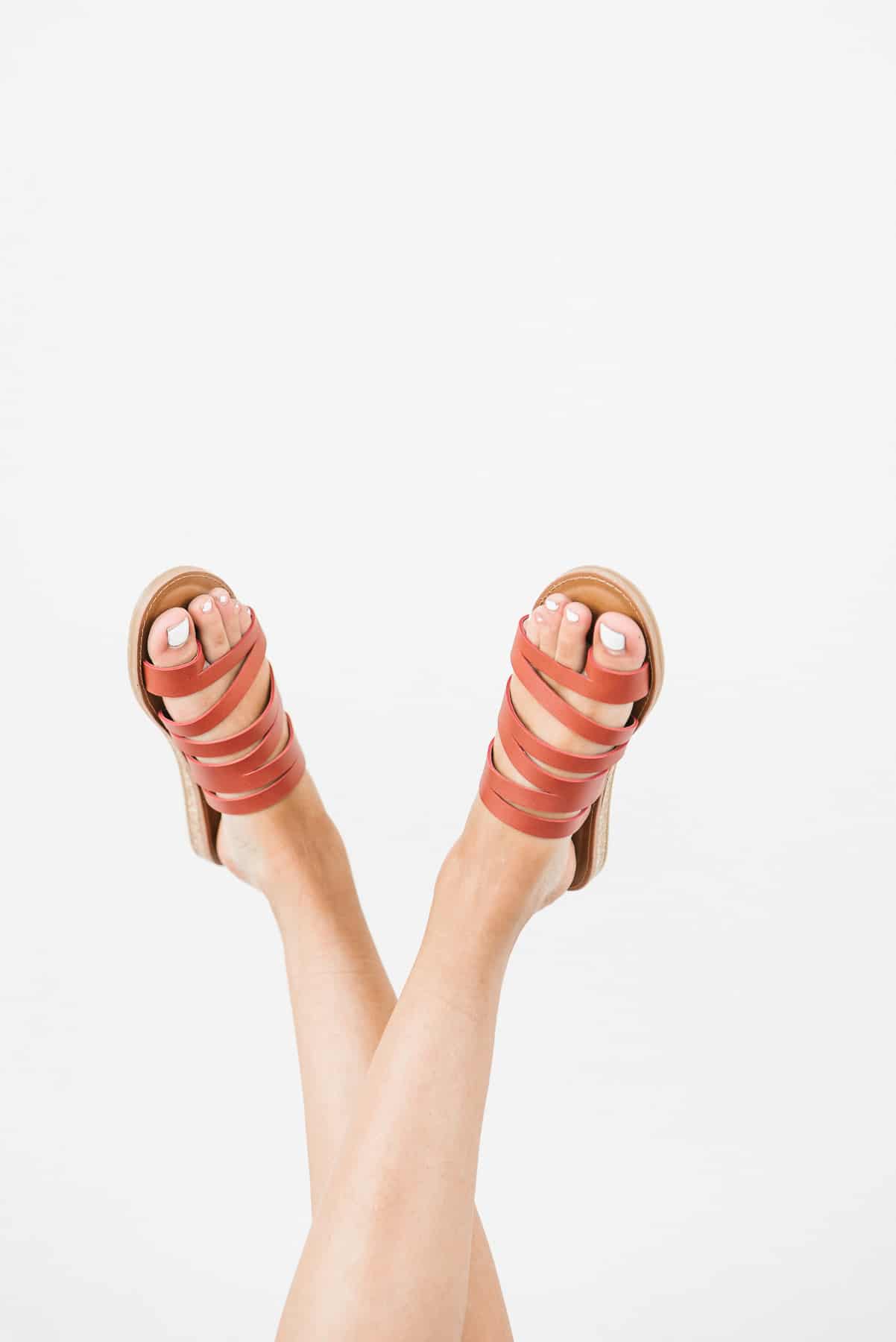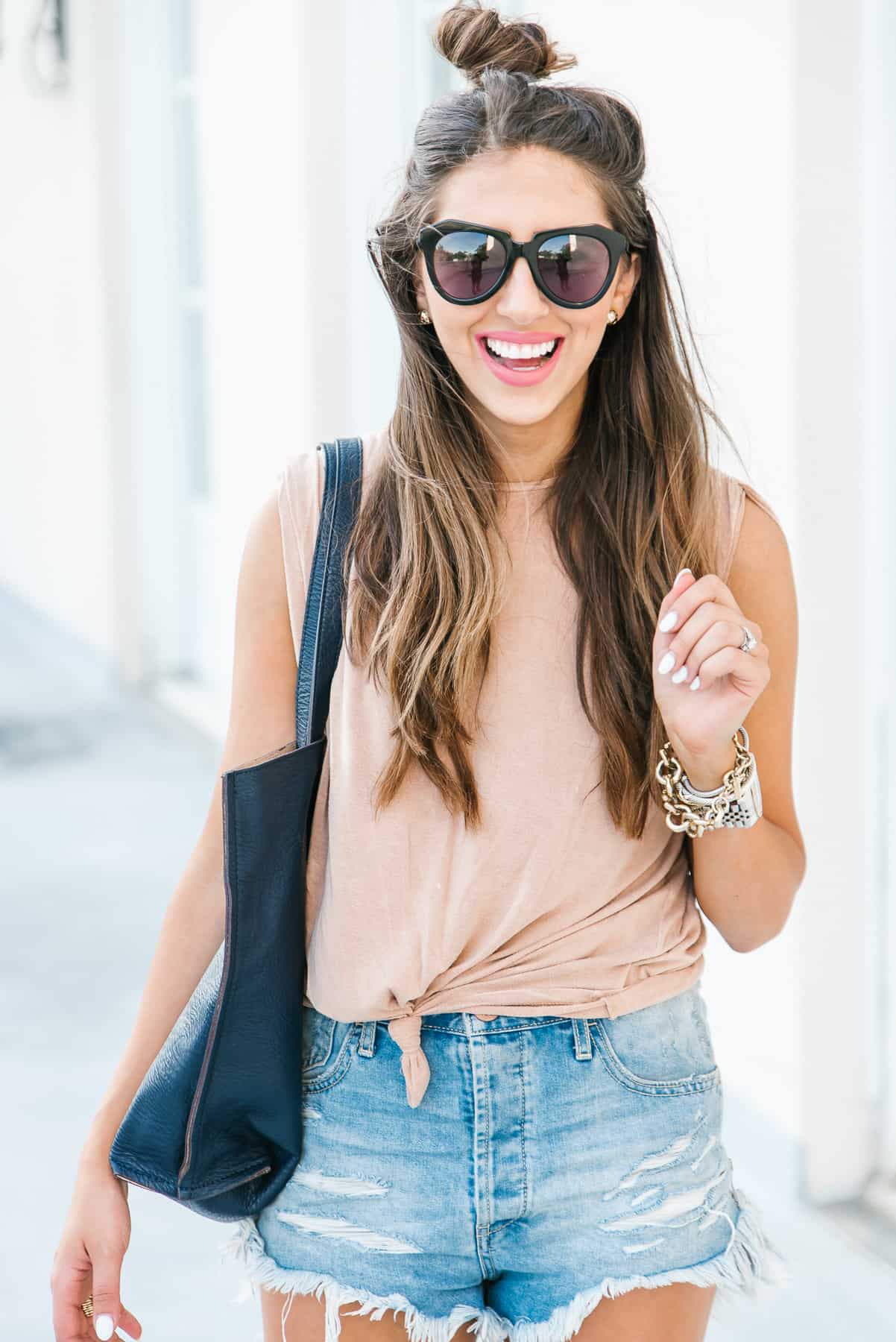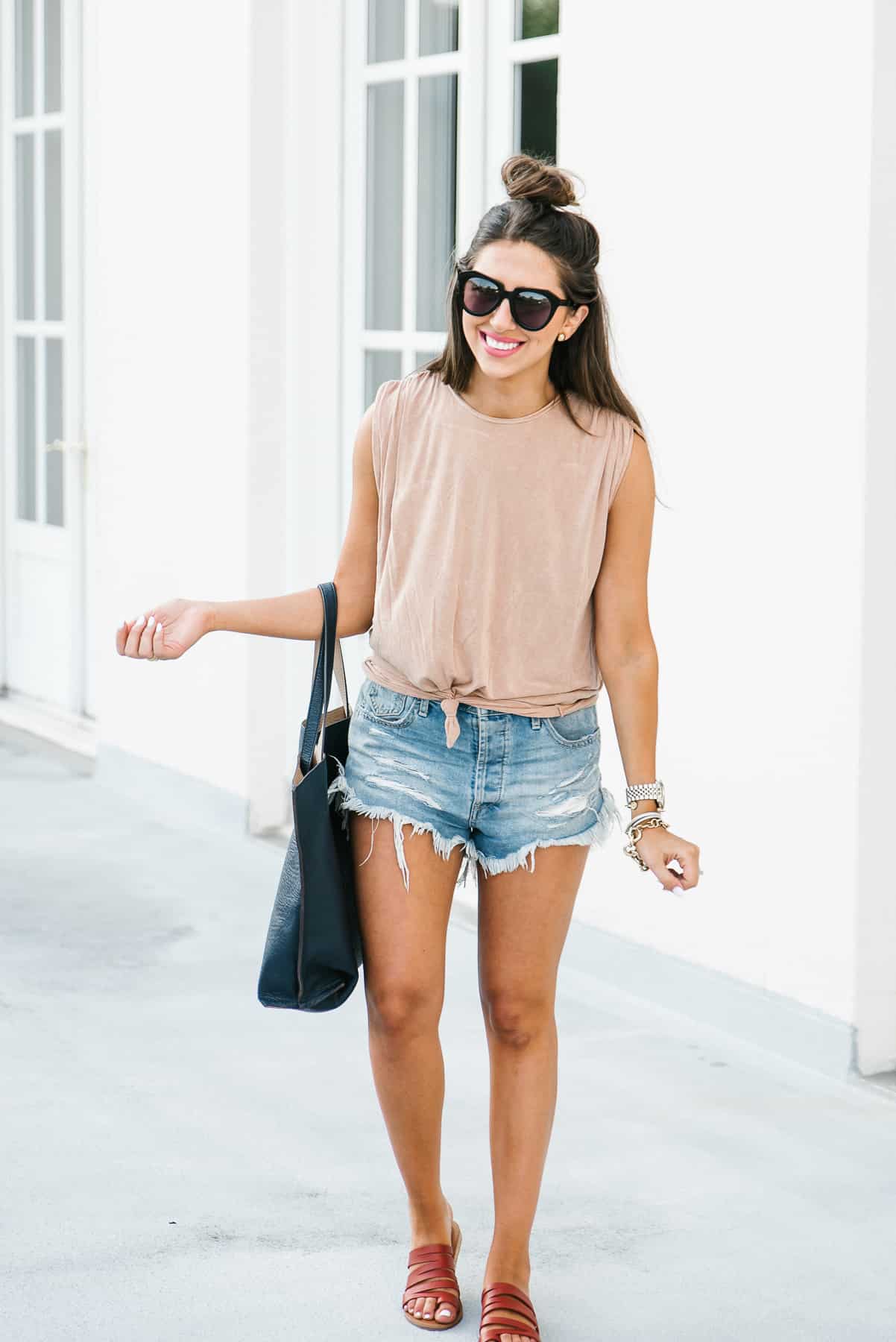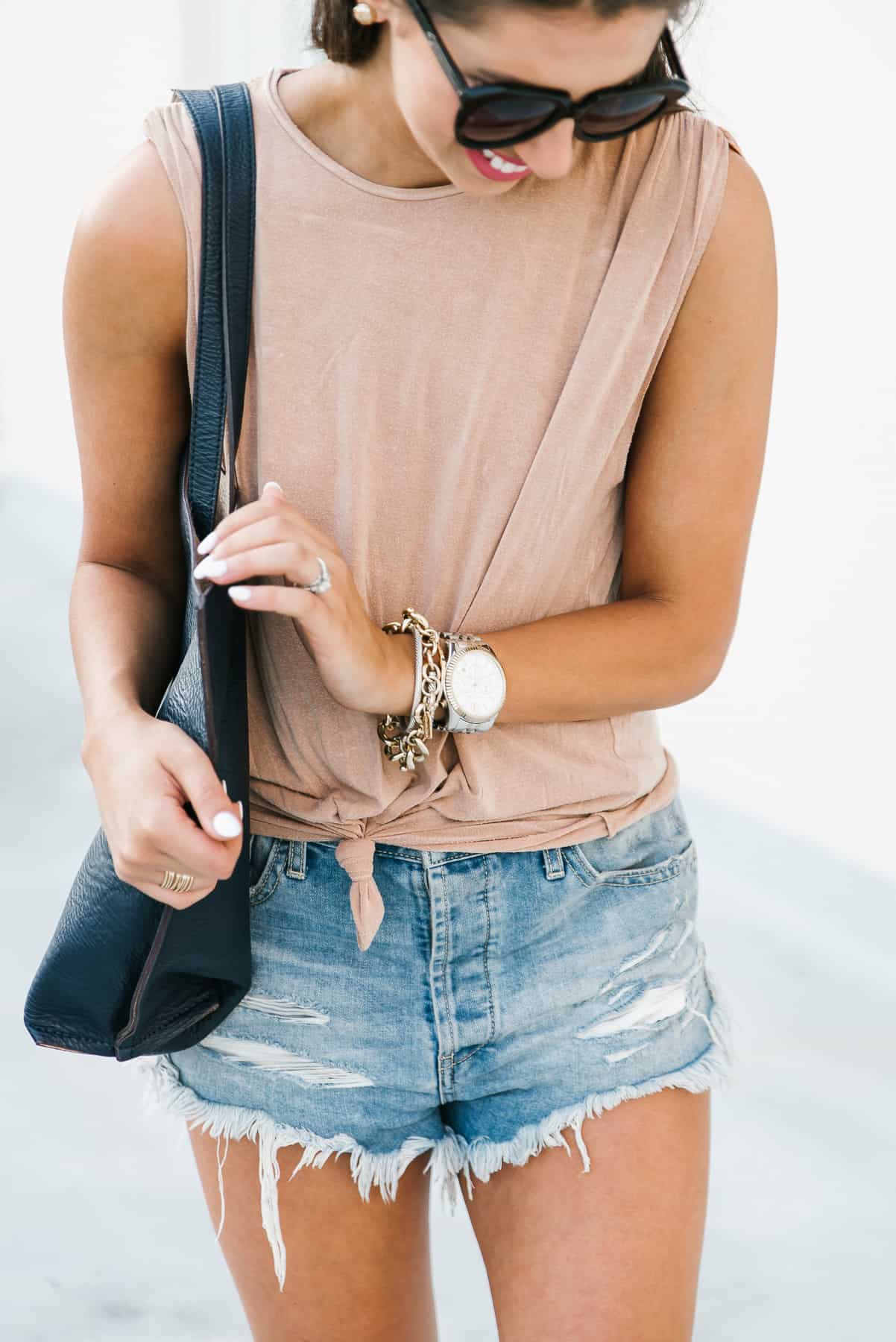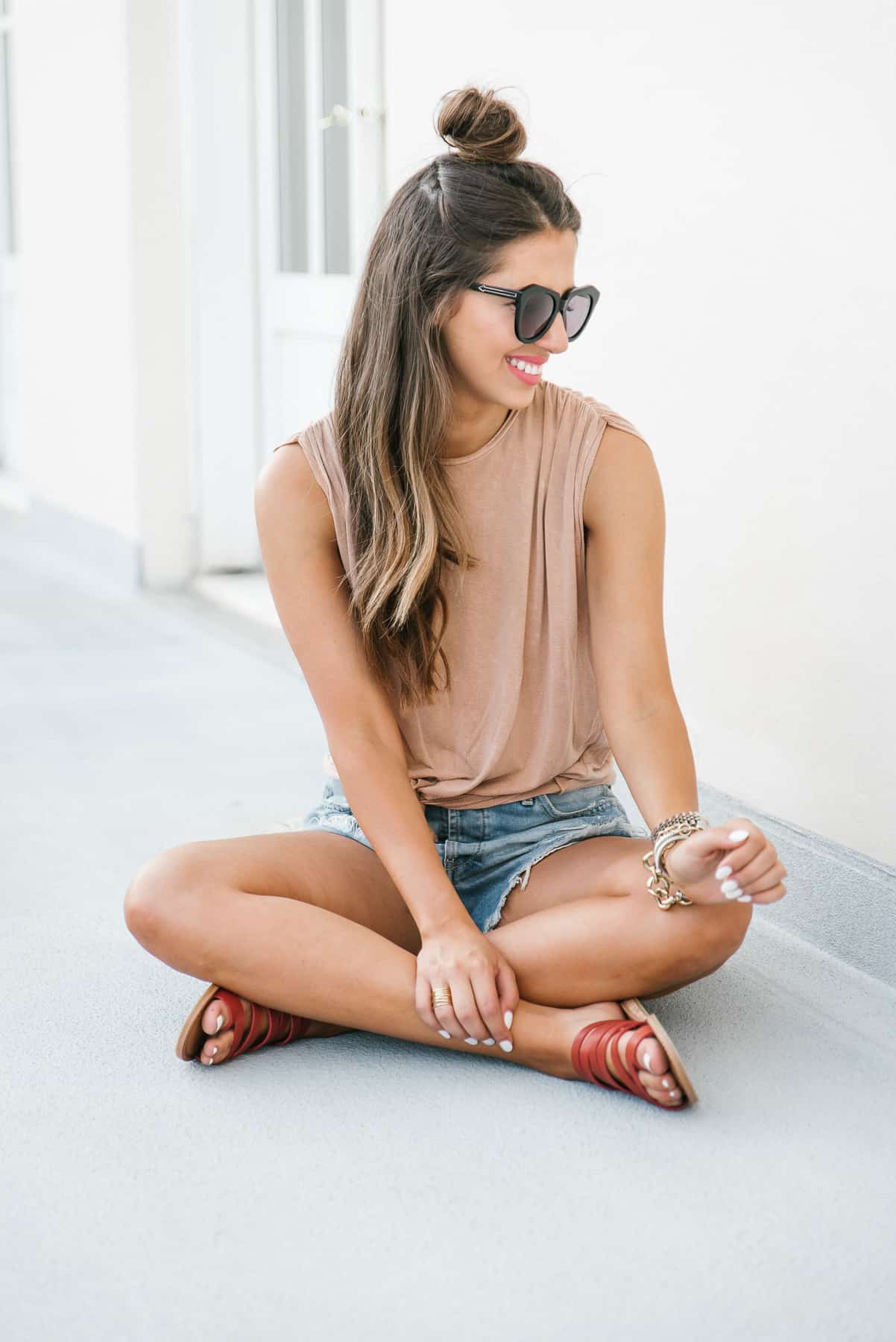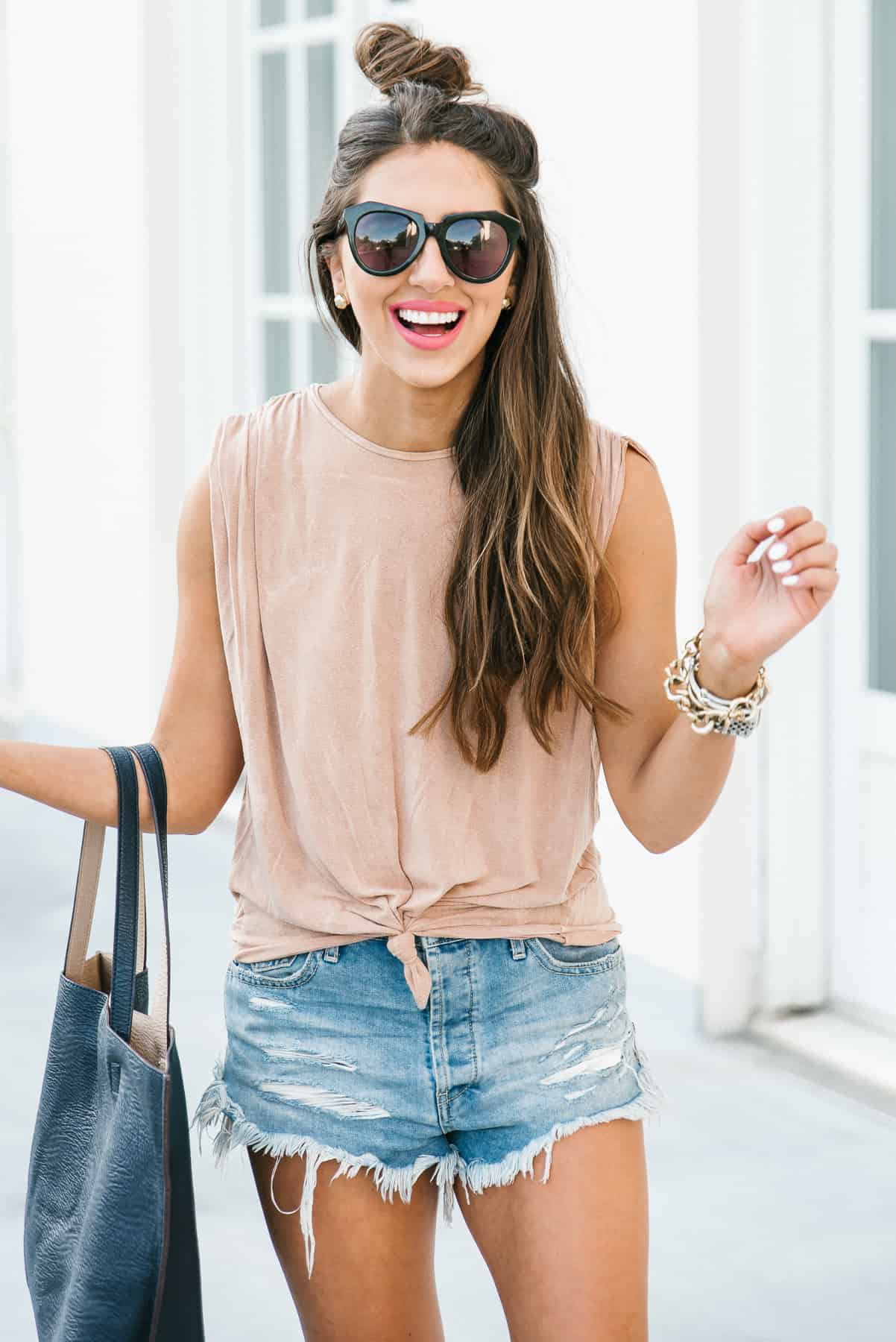 Top: Sun&Shadow | Shorts: One Teaspoon | Shoes: Steve Madden | Tote: Street Level | Sunglasses: Karen Walker |  Watch: Michael Kors | Bracelet: David Yurman| Bracelet: David Yurman  | Bracelet: Bauble Bar
Happy Friday! Currently writing from San Antonio and staying at La Cantera Resort and Spa! This place is literally the definition of amazing. The property, pools, restaurants, staff, views, etc is my new SA happy place! I joined my Chateau Cocomar family on this trip, so I didn't bring my camera to shoot looks, and I have been kicking myself all weekend because this place is so pretty. I definitely need / want to come back and bring the hubs and share a post all about! Today we have a full spa day which I can hardly wait!! I really do genuinely love the Chateau Cocomar team and always cry tears from laughing when I am with them. They are so much fun and my absolute favorite trips. I have been so blessed to continue to be invited on these trips and spend time with them.
Now to this outfit, this top is for a steal of a price and I love that it's sleeveless for those hot summer days. Texas gets so freaking hot so I will be living in this top with these shorts. These shorts are my fav fav and wear them all the time. I was suppose to wear this outfit / top to Six Flags yesterday but couldn't find the top. I was so sad about it! I also have been getting questions about my self tanner lately and I def couldn't have worn this shirt with out it #nopaleforme. I discovered Versa Spa, at home products, and LOVE them. I am obsessed with the mist spray can and the result of the color on my skin tone. You can use "buttercup25" for 25% off for the month of May!