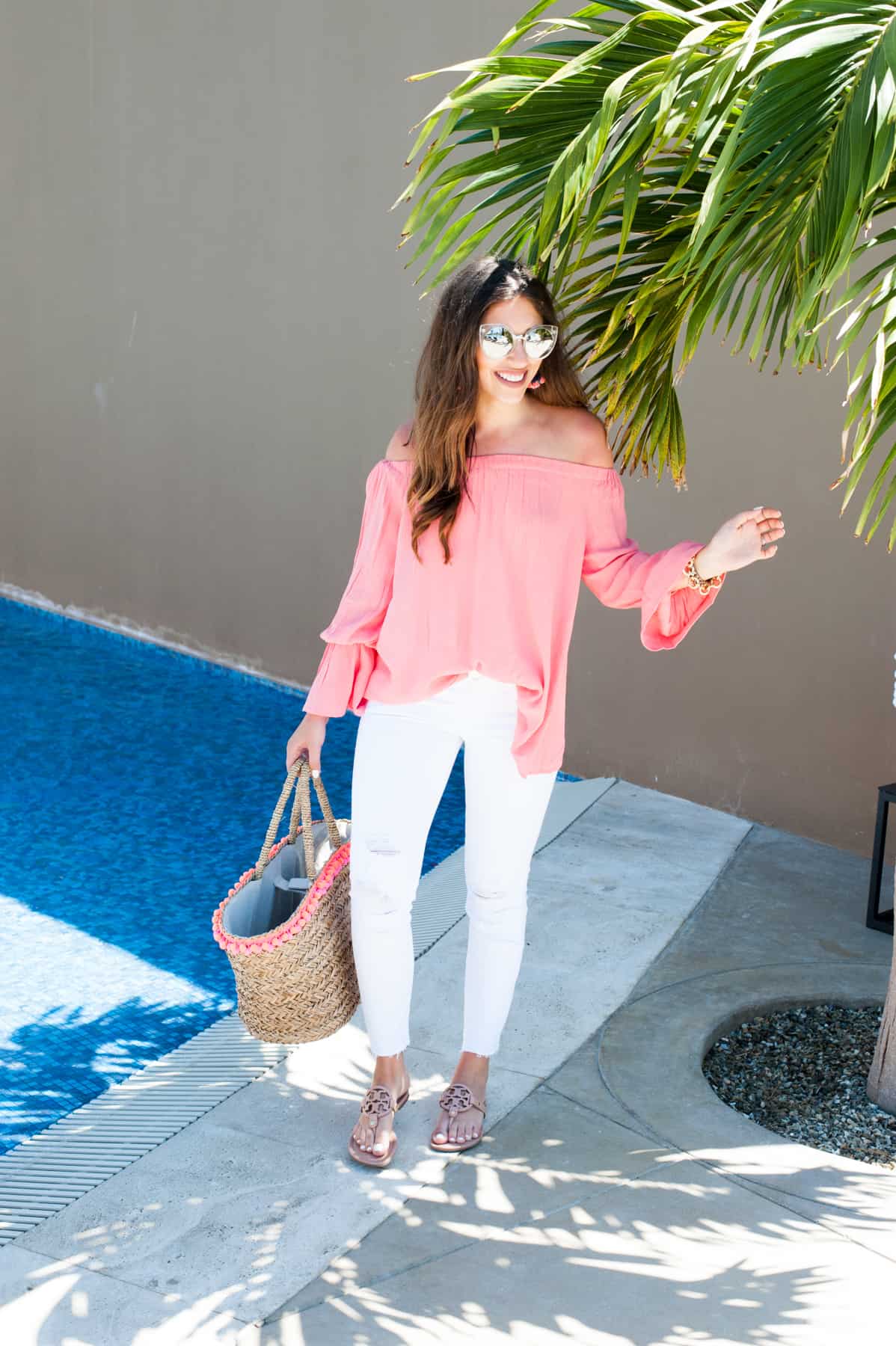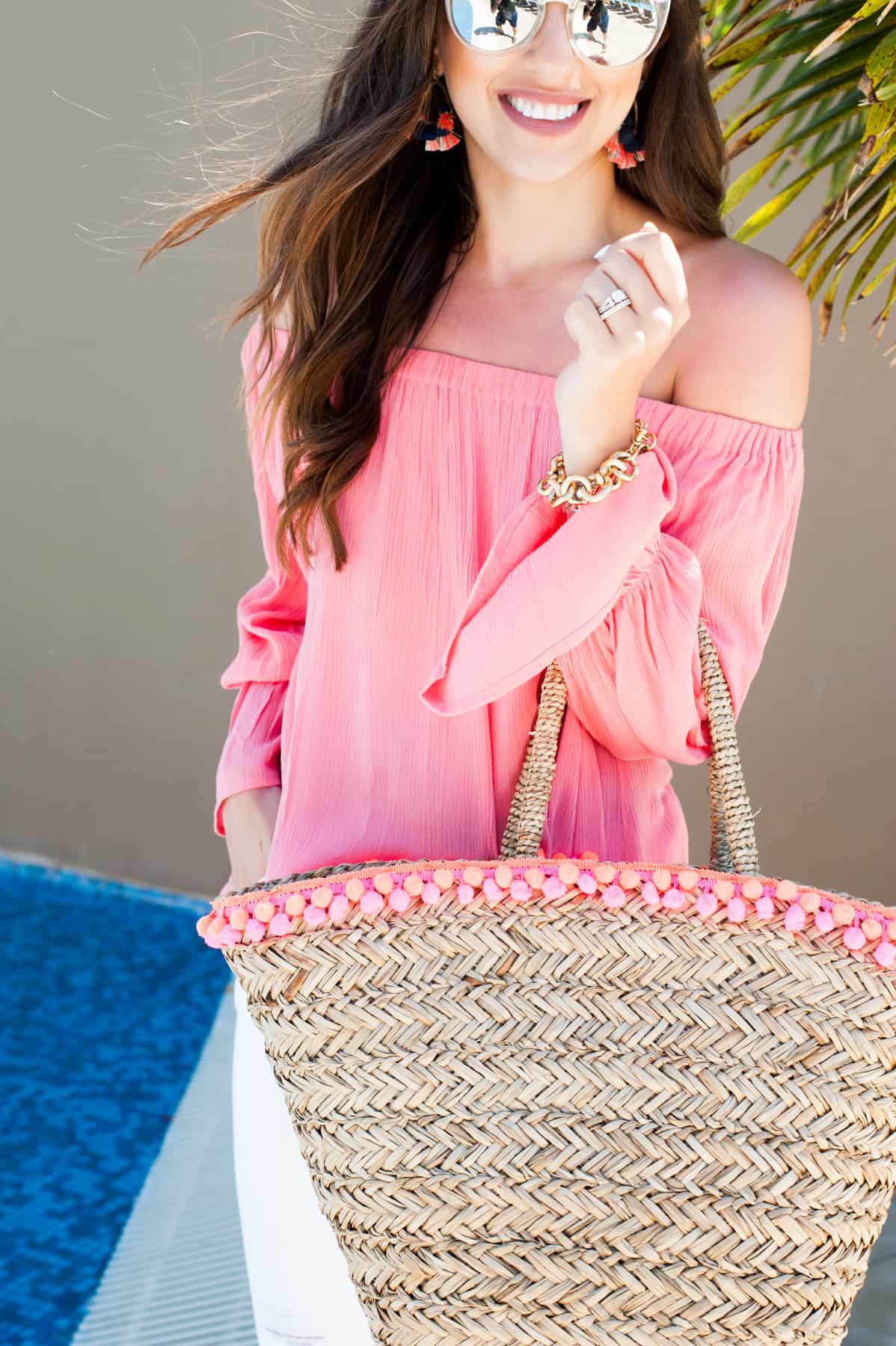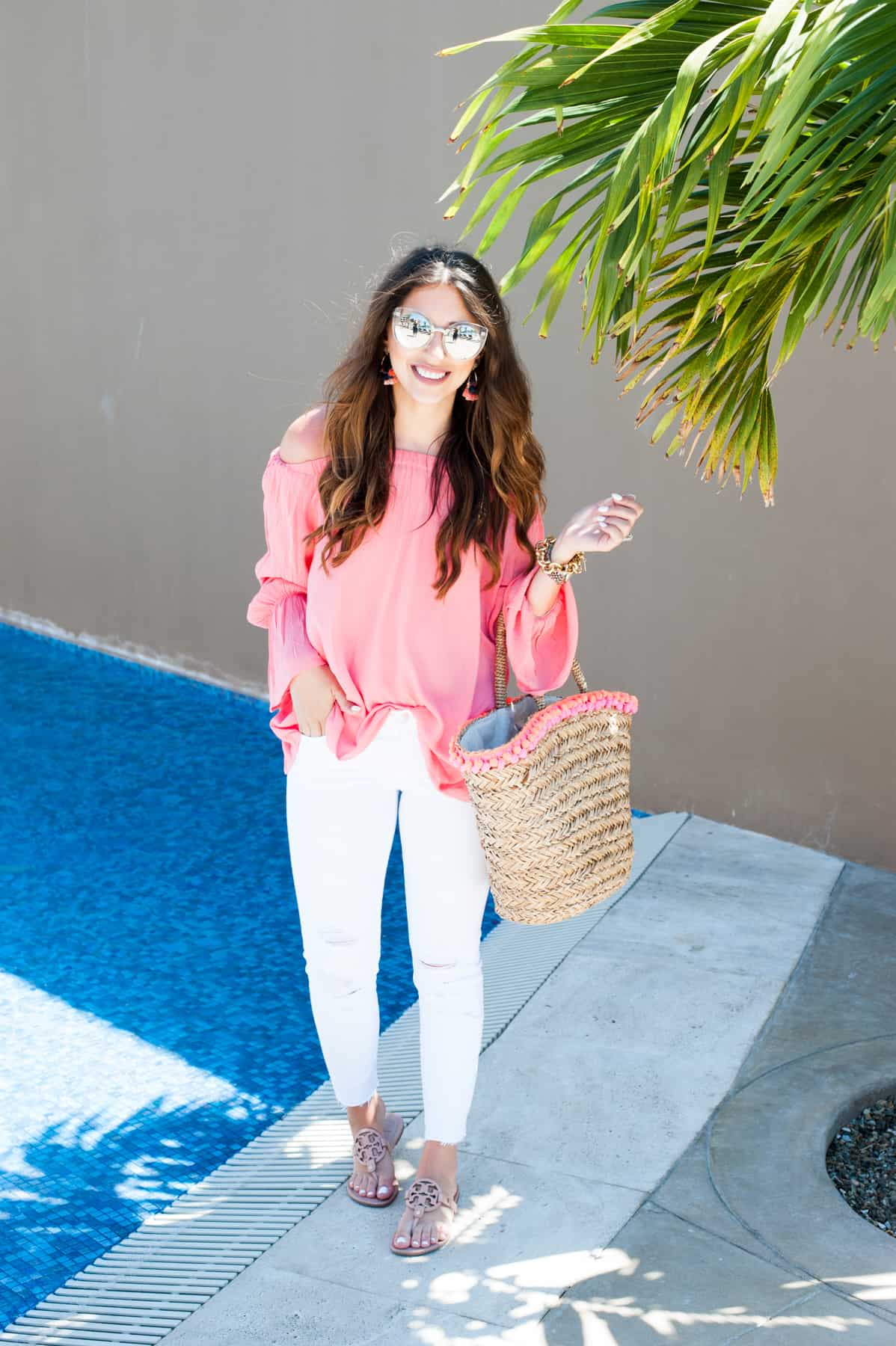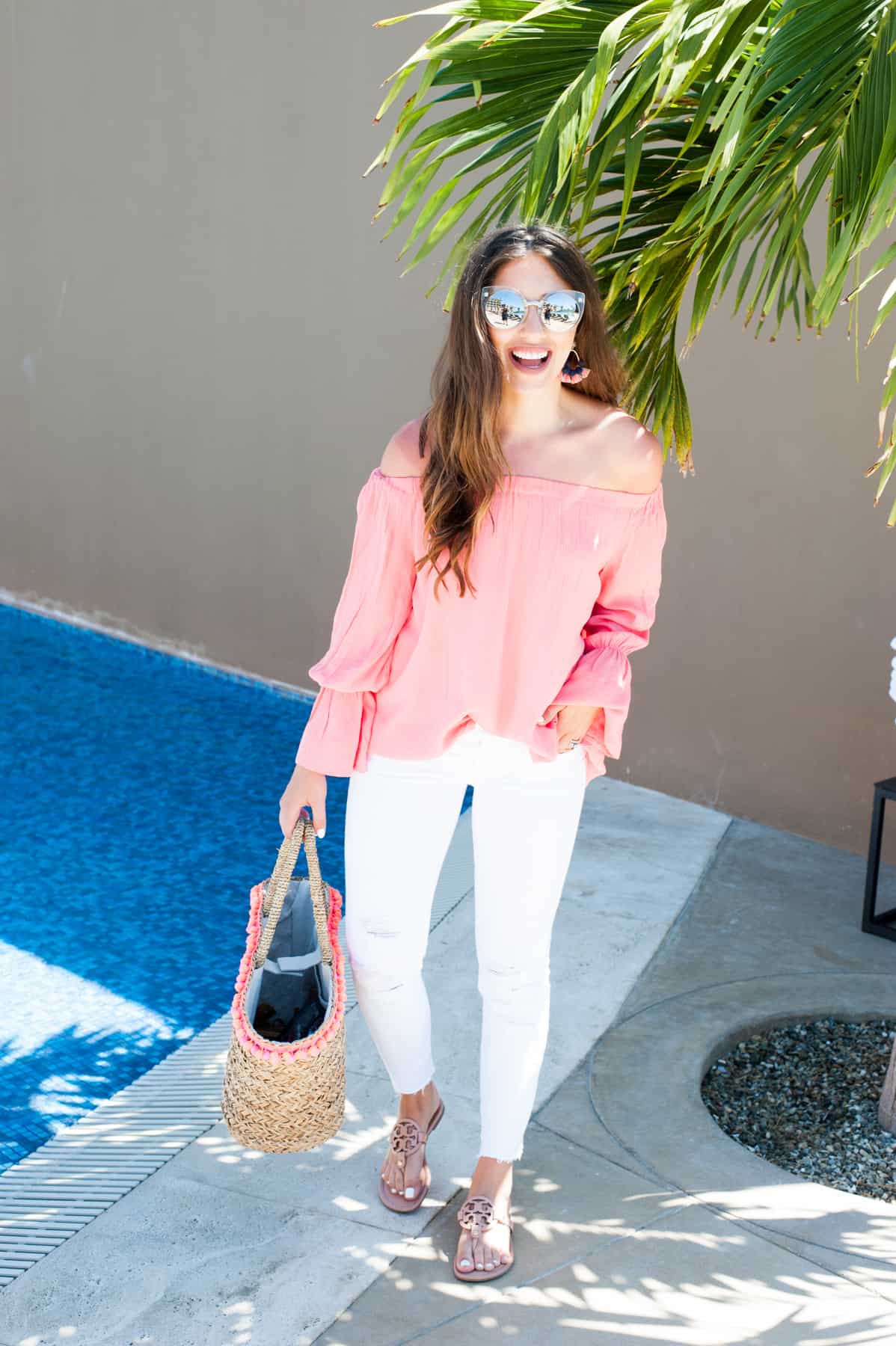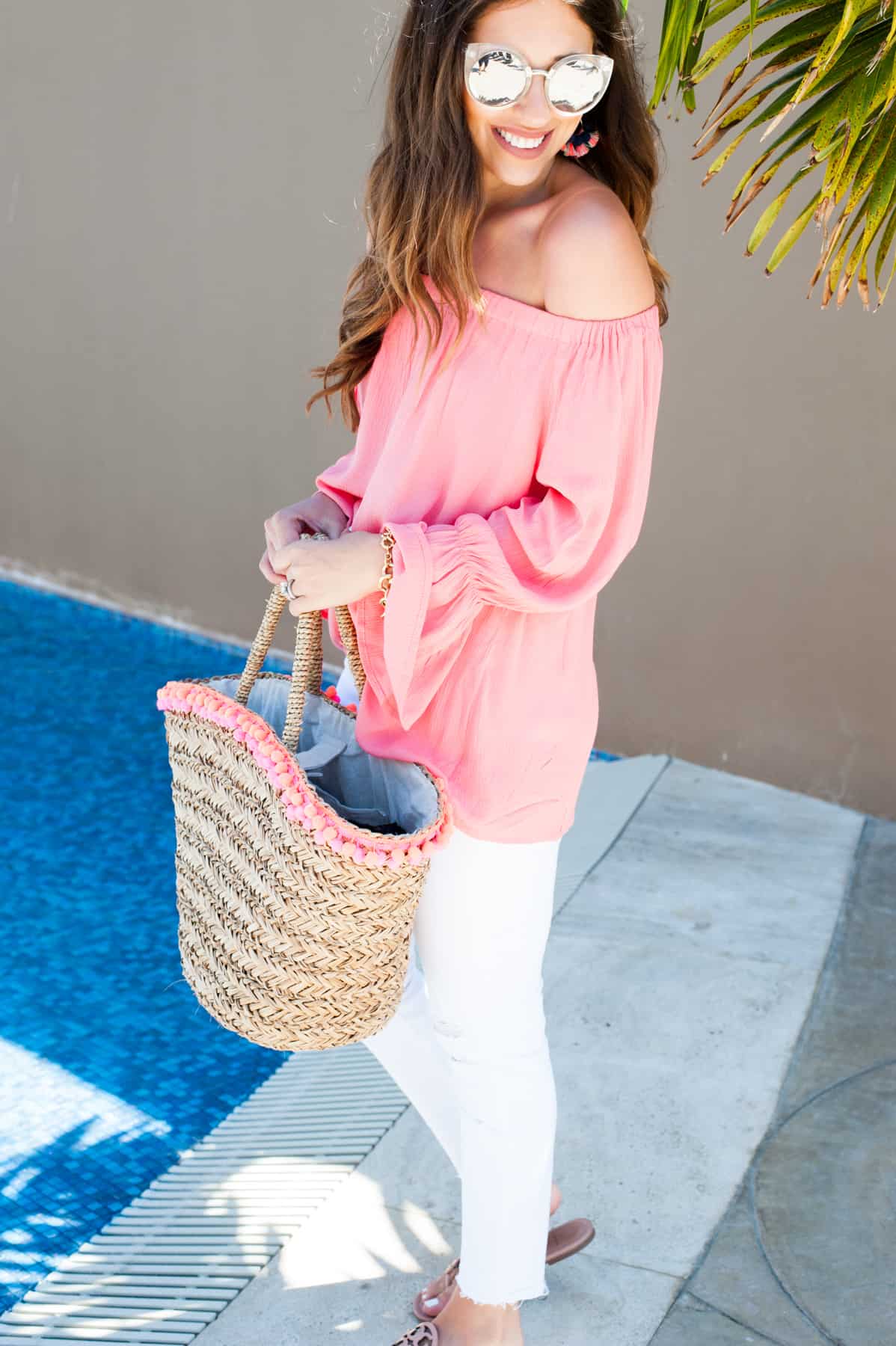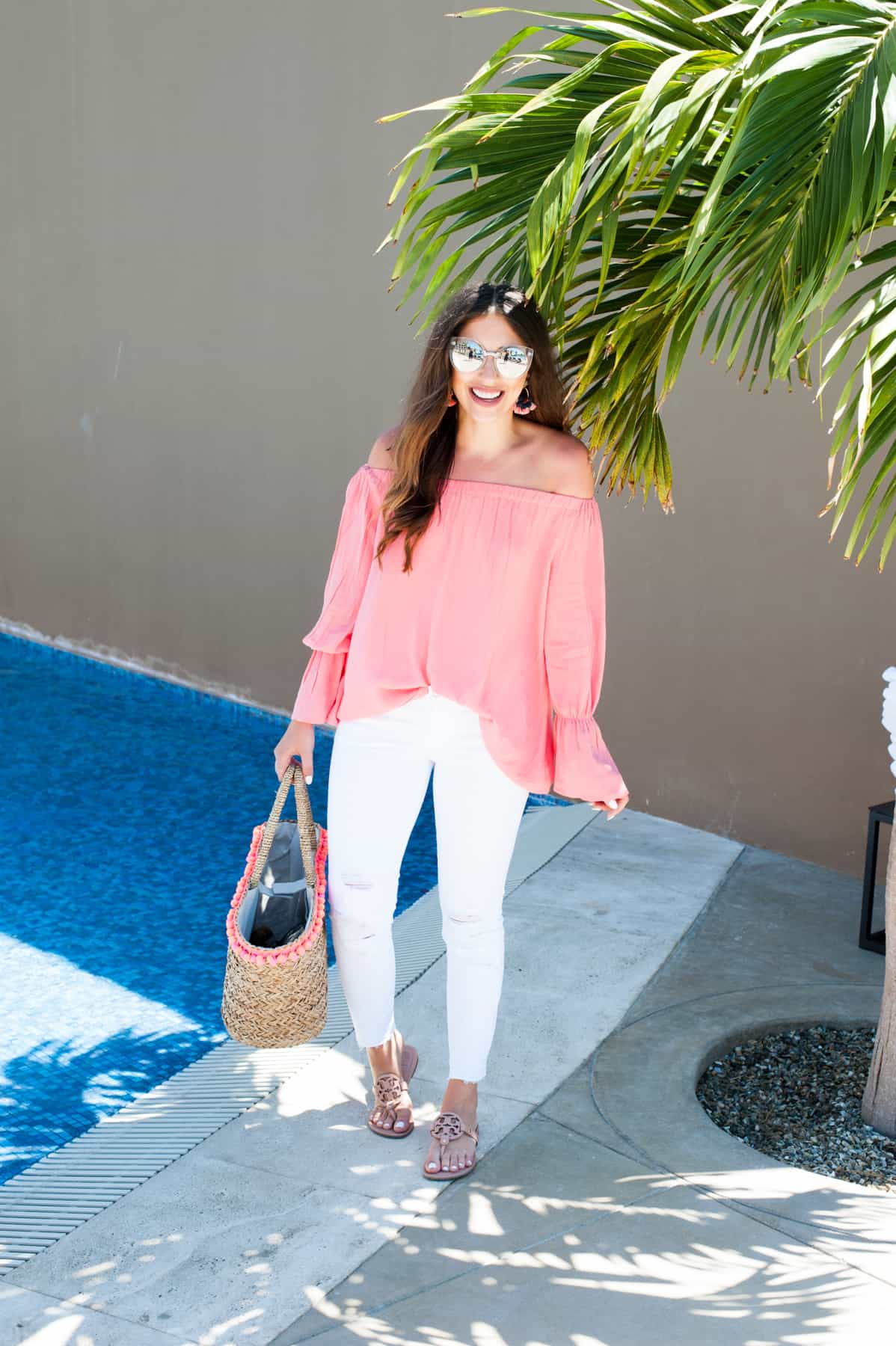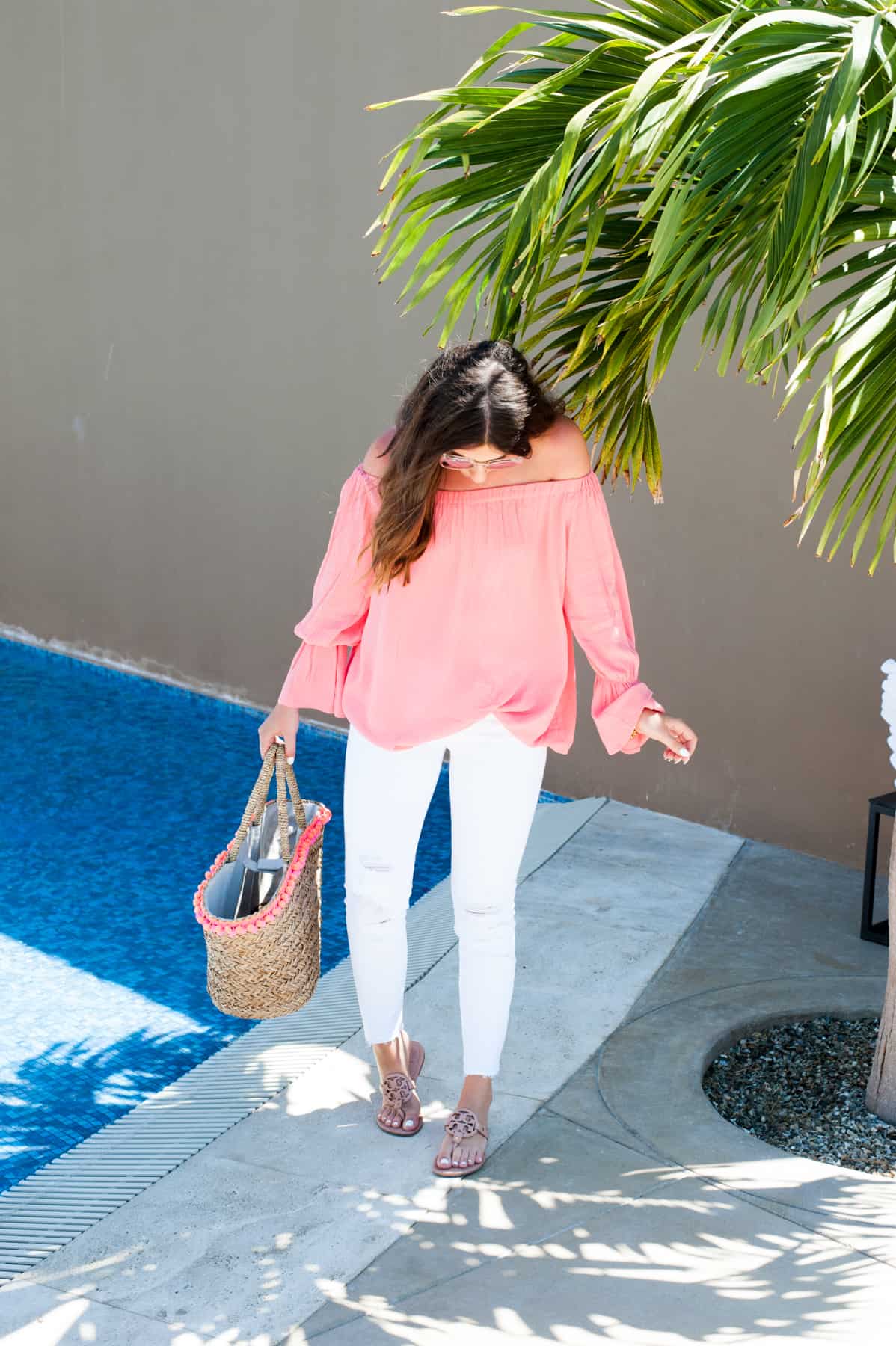 Top: Sanctuary | Jeans: J Brand | Shoes: Tory Burch | Bag: Florabella | Earrings: Bauble Bar
I wear this top way to much for its own good. I actually got it back in February and tried wearing it all the time but was so intimidated by the color. It comes in 6 other colors and is a good basic OTS for your closet. The strawberry color is perfect for now April and I love it paired with white denim. These are my new fav white jeans and I love love them!
I am keeping it short and sweet today since I am at the Reward Style conference. It's crazy how this was my goal a year ago and I am here. So much to learn and so much to see. I can't wait to learn everything and bring it back to this baby space of the blog!