Spade Ways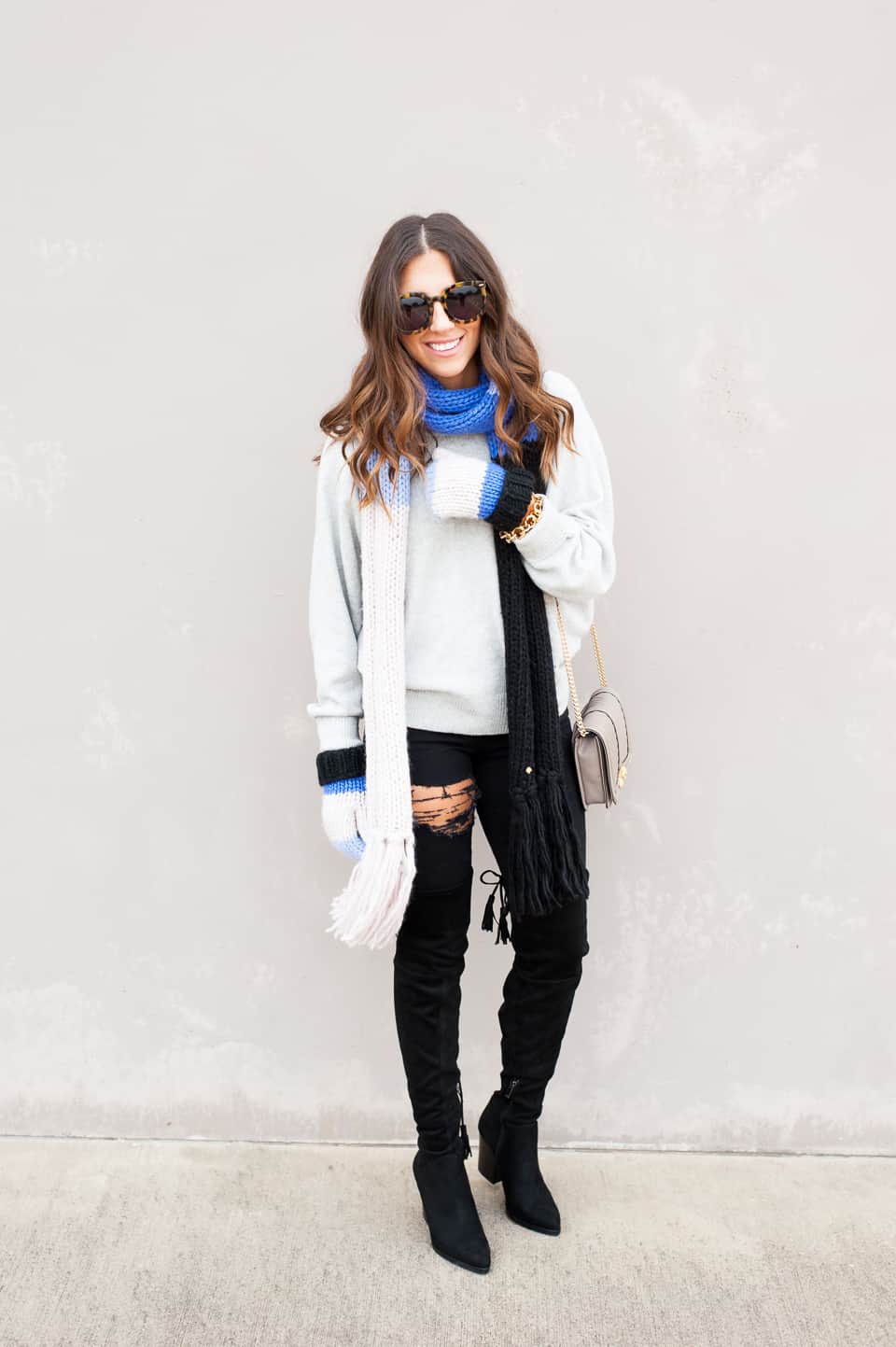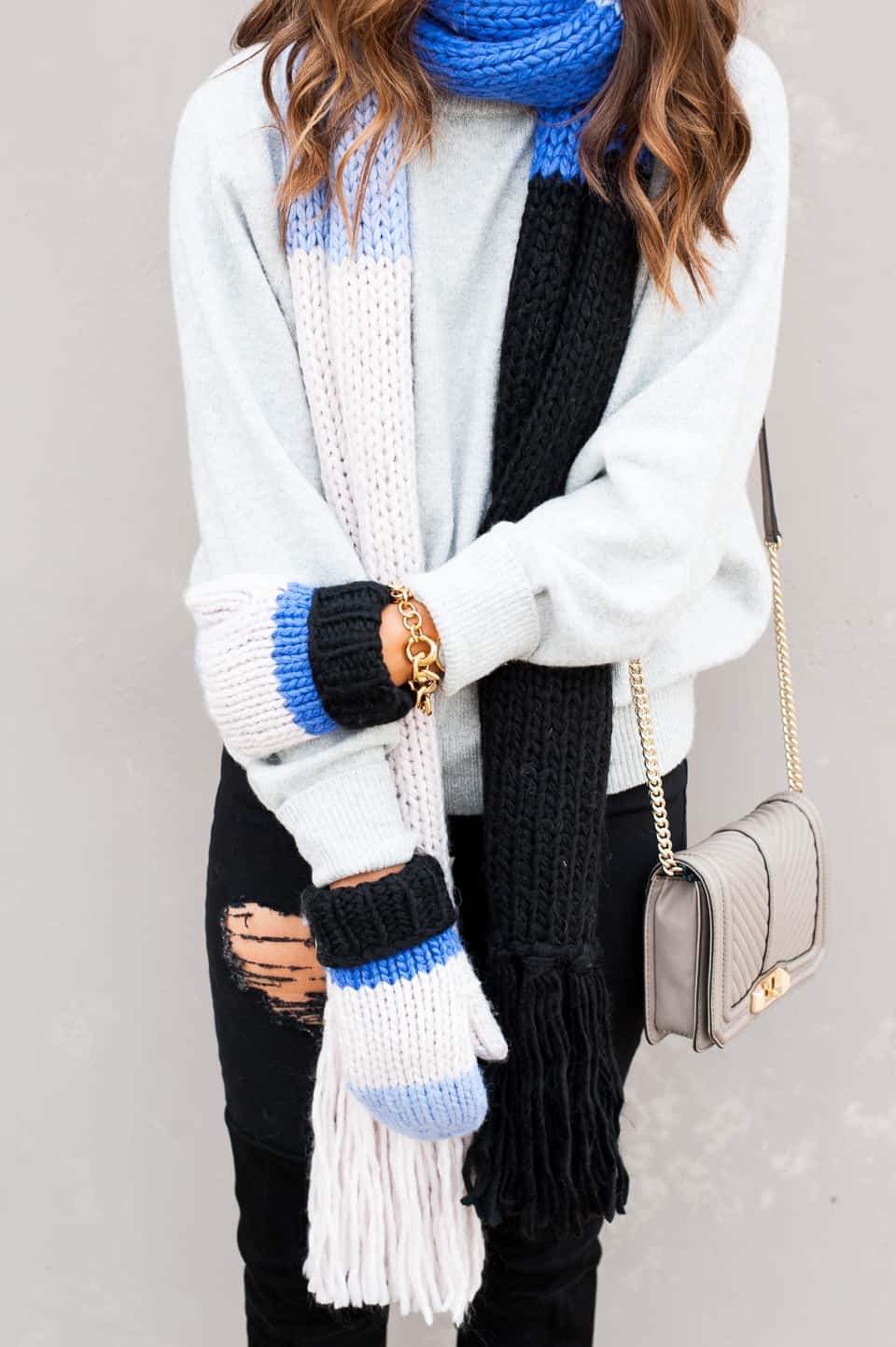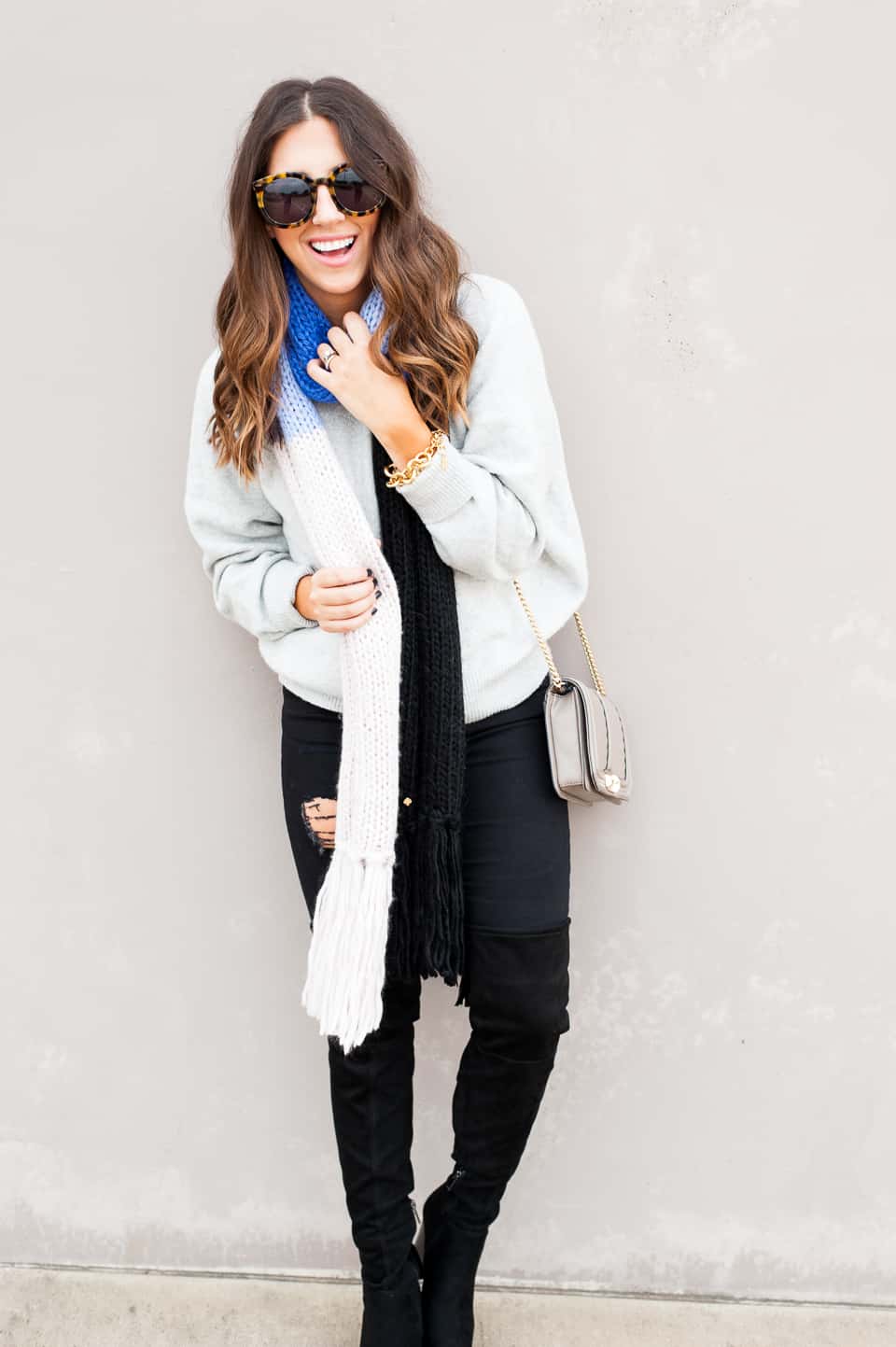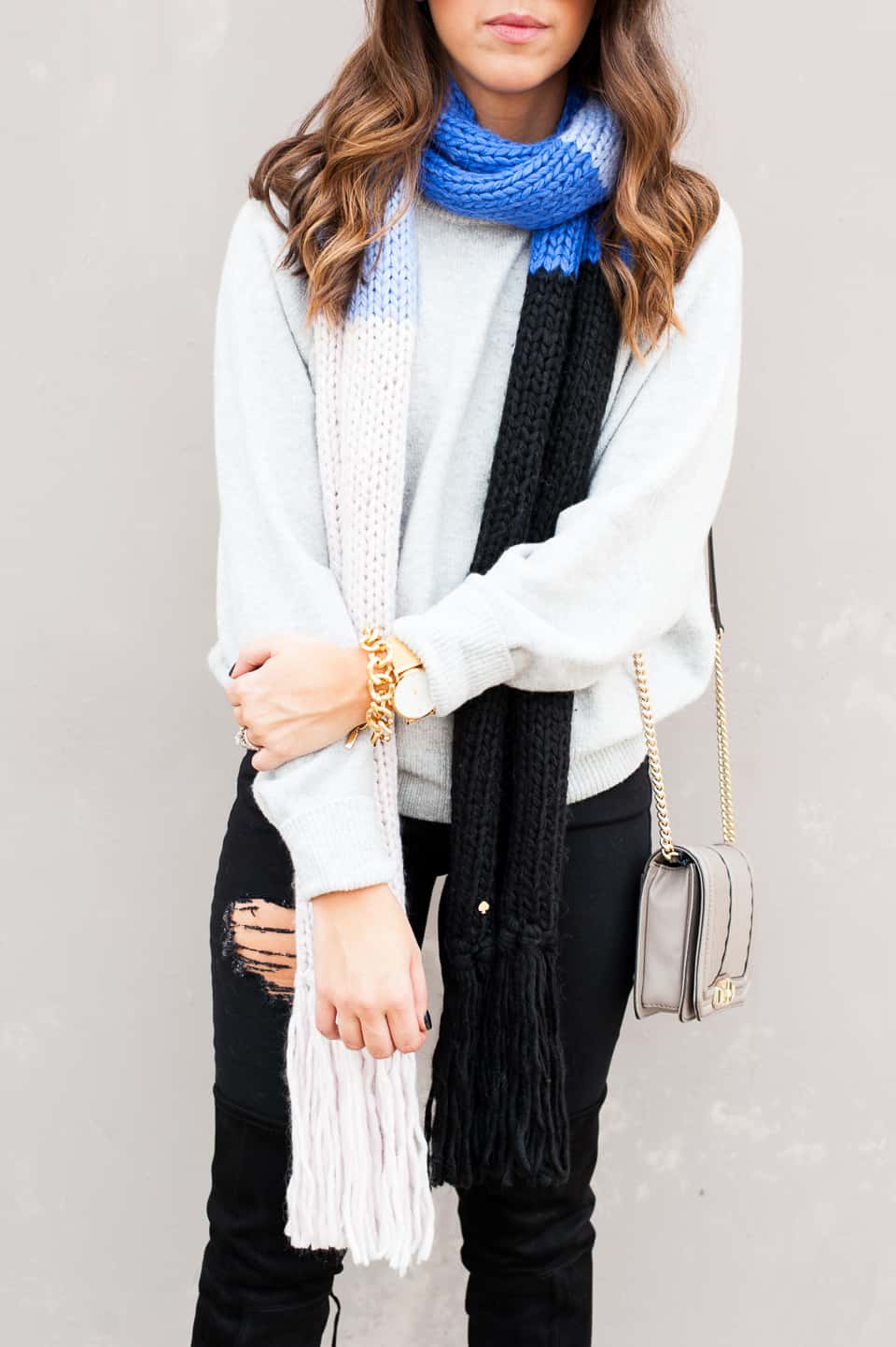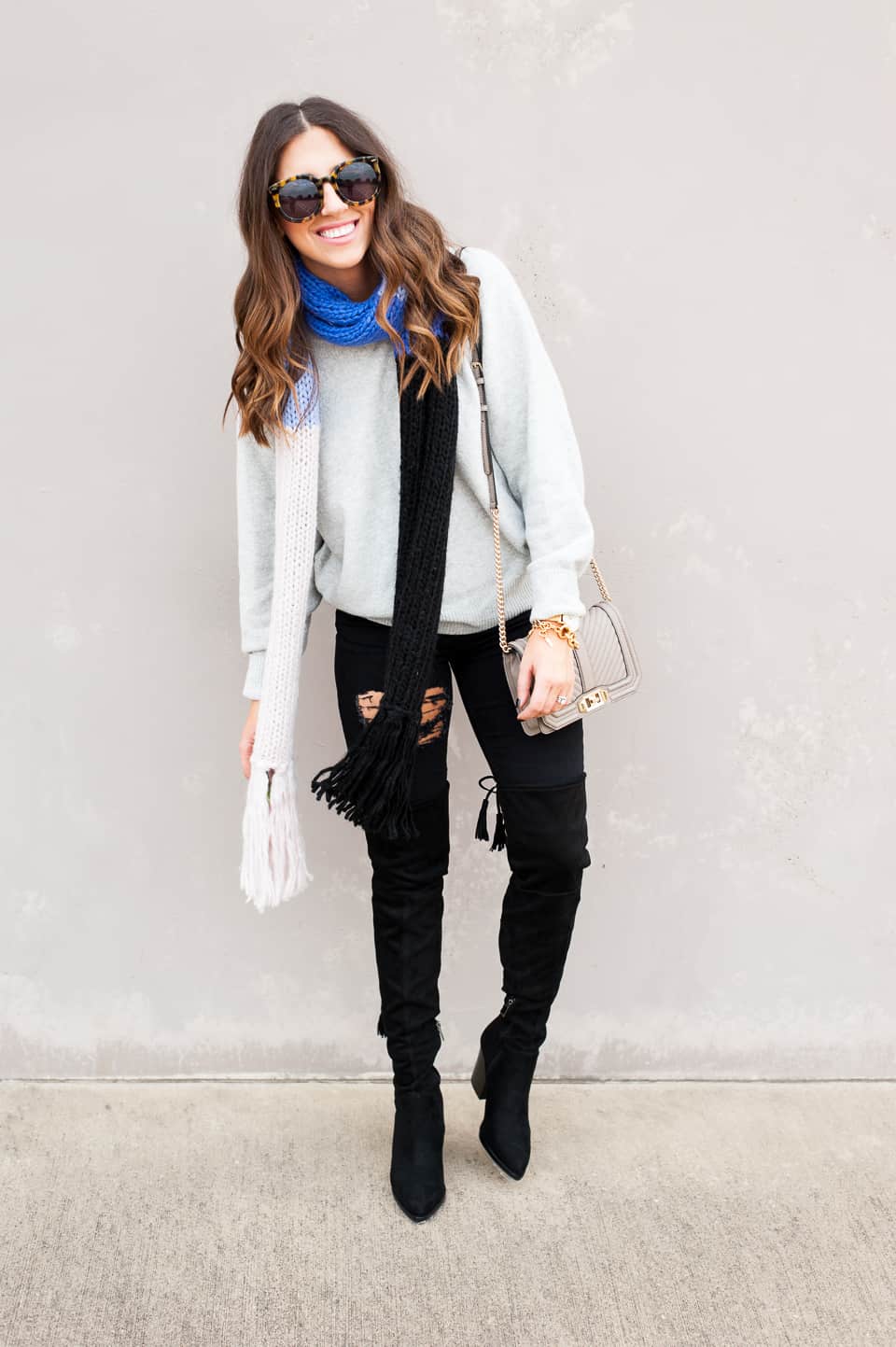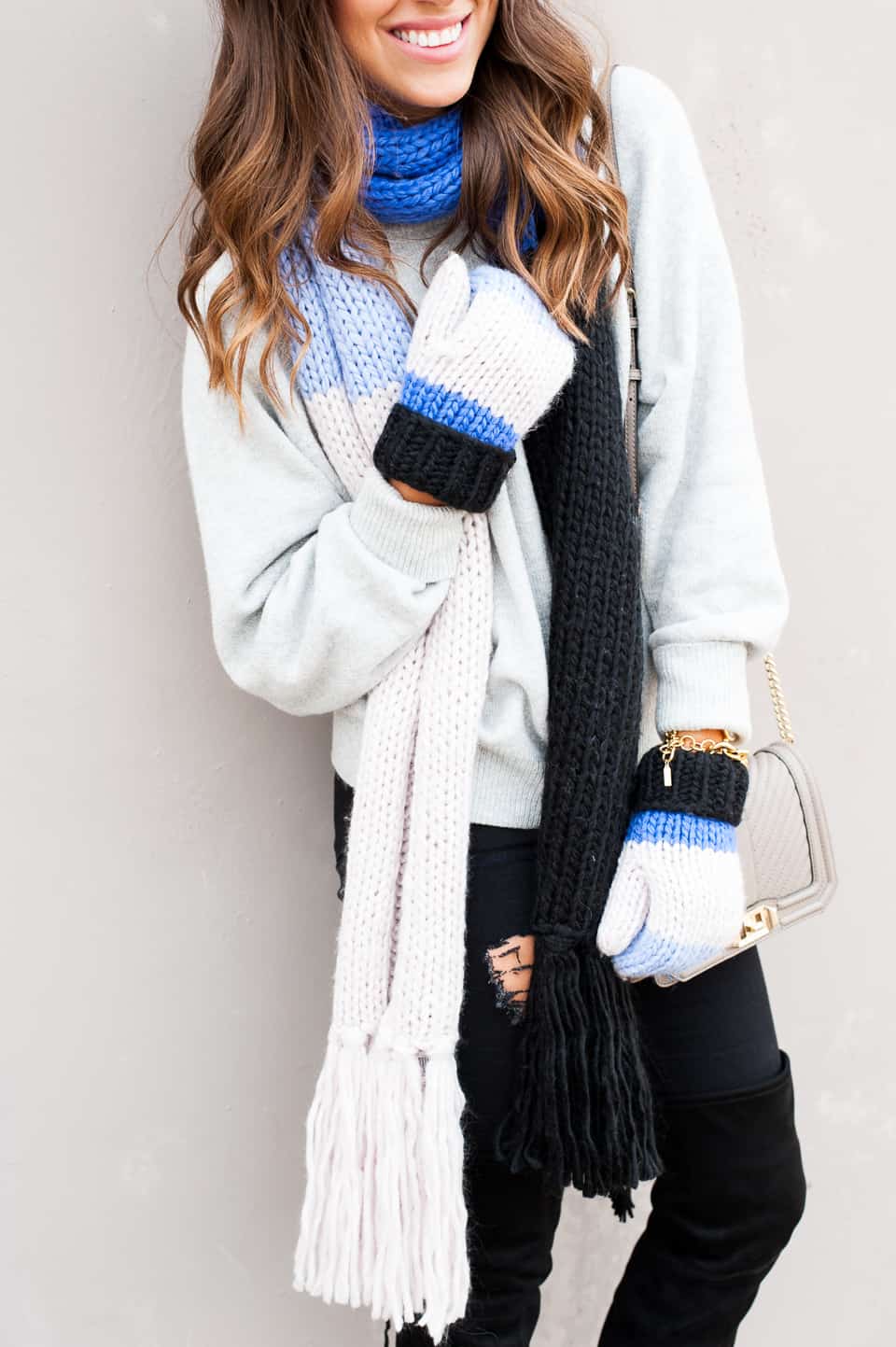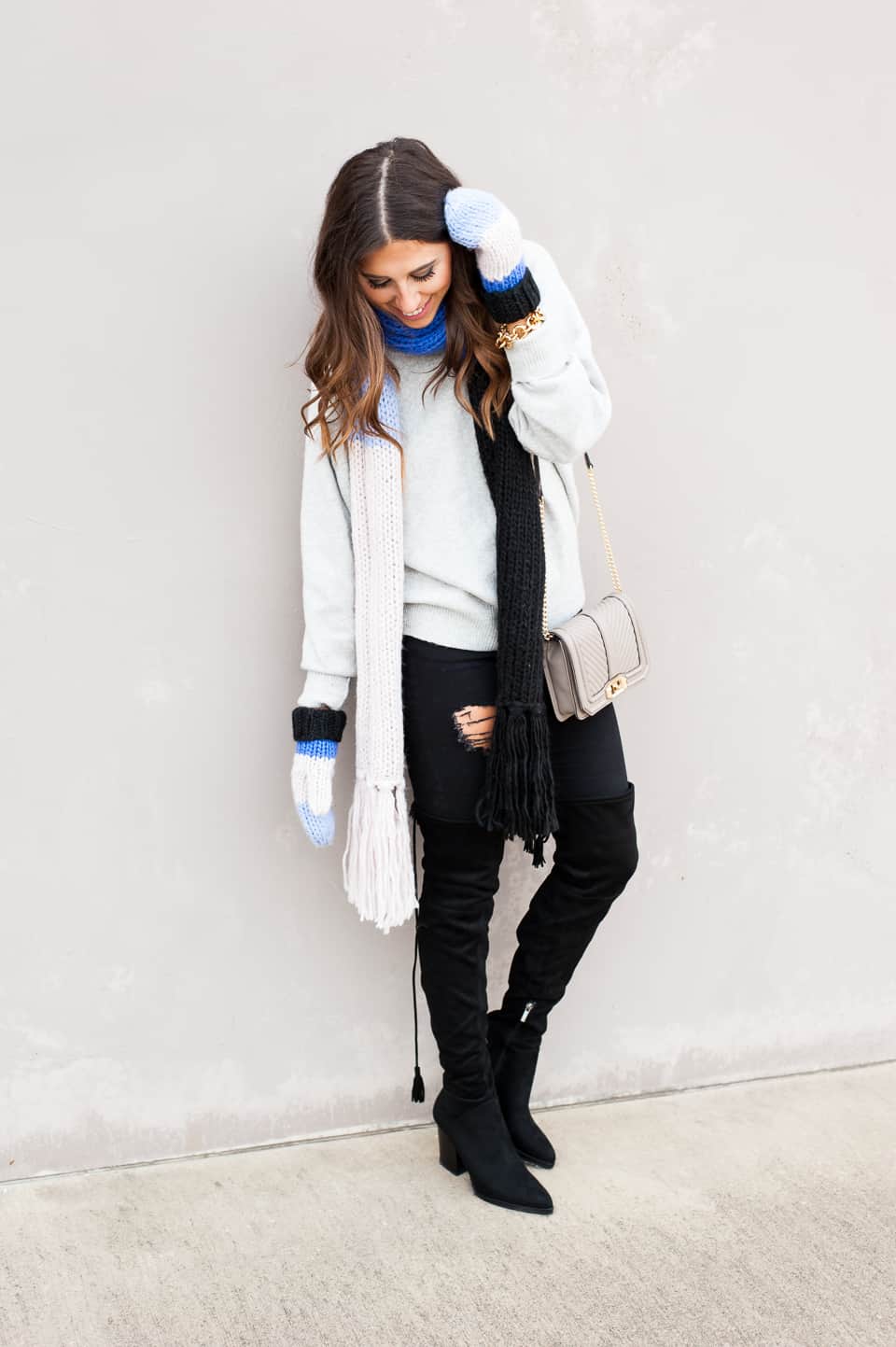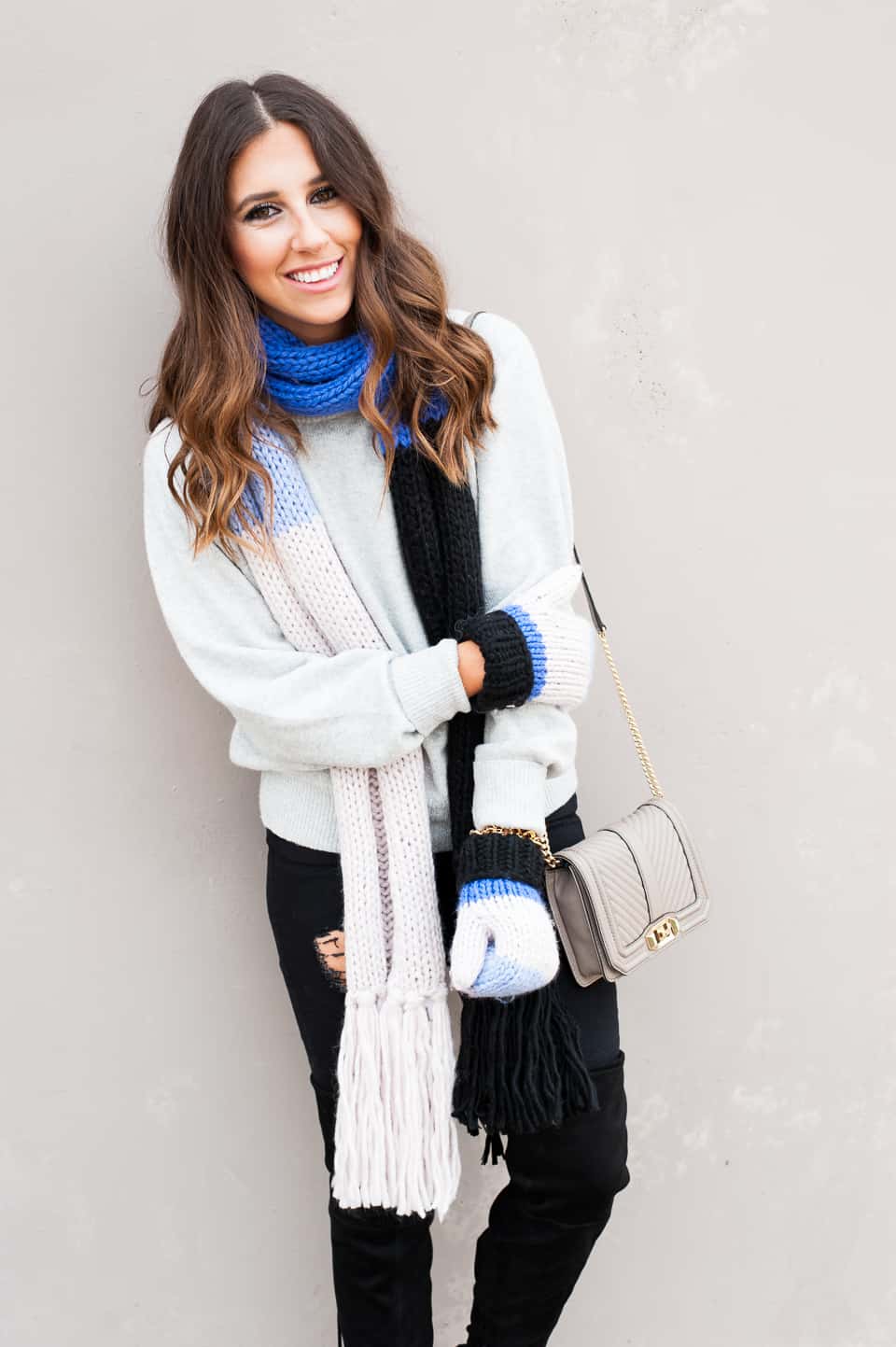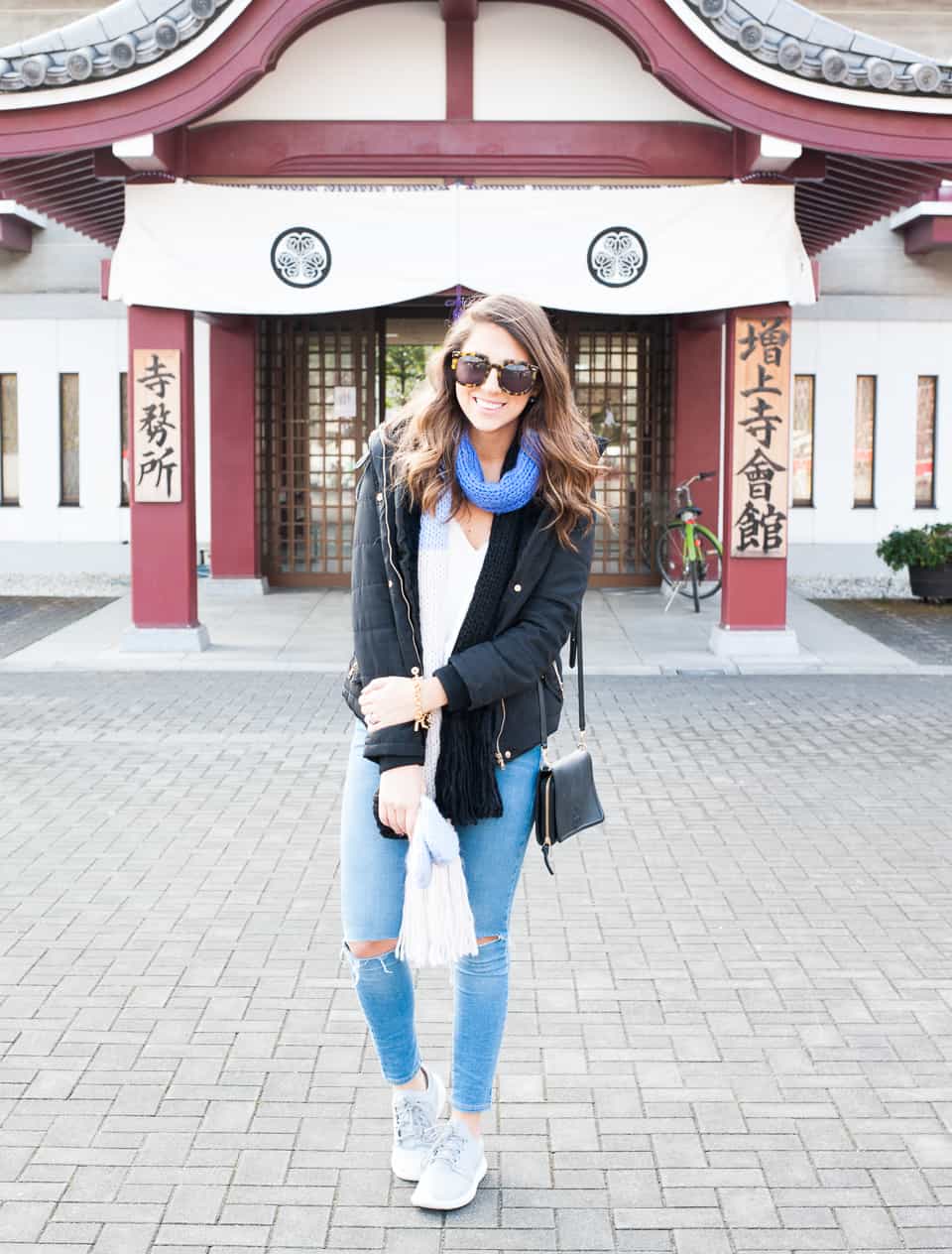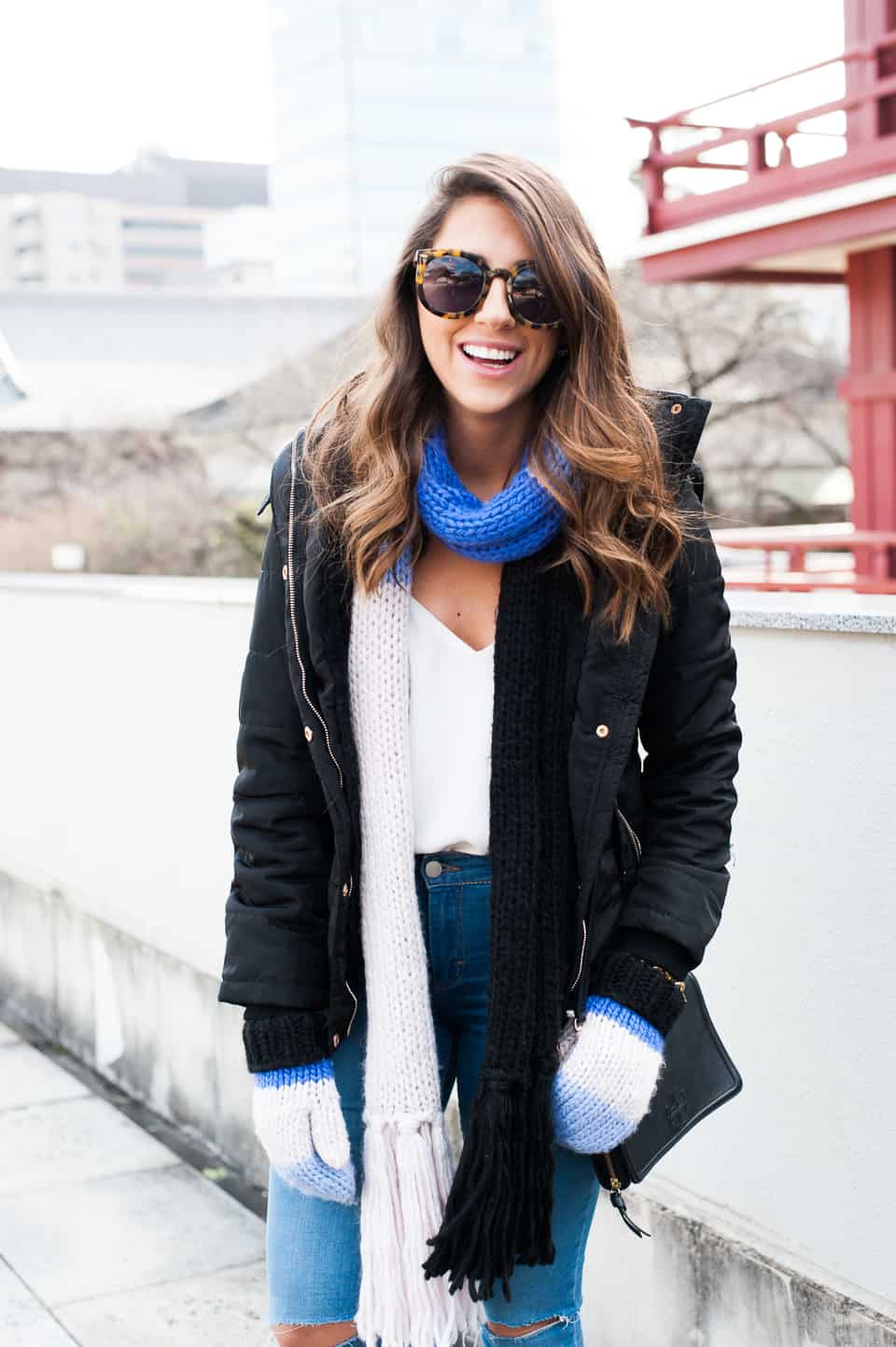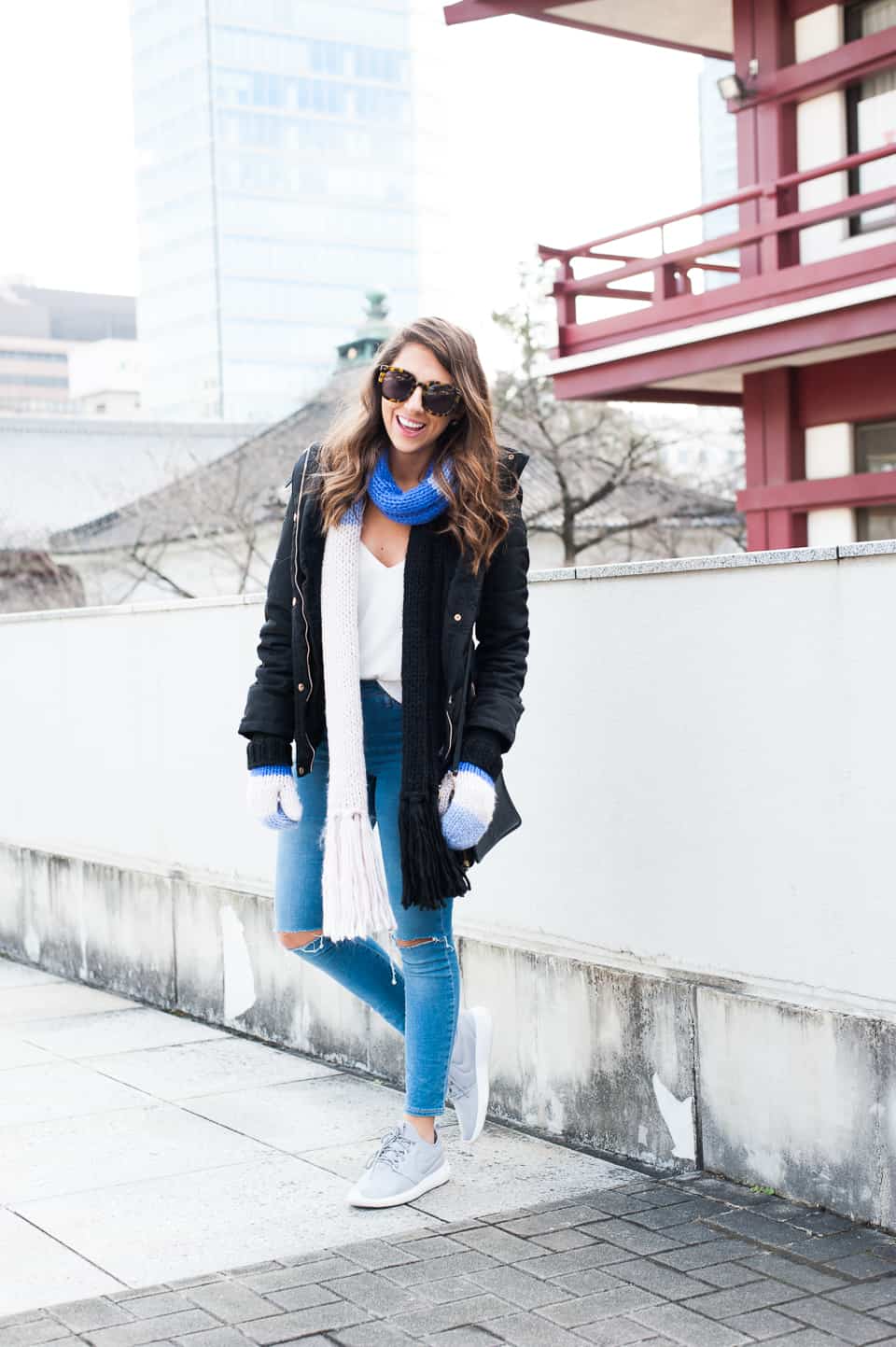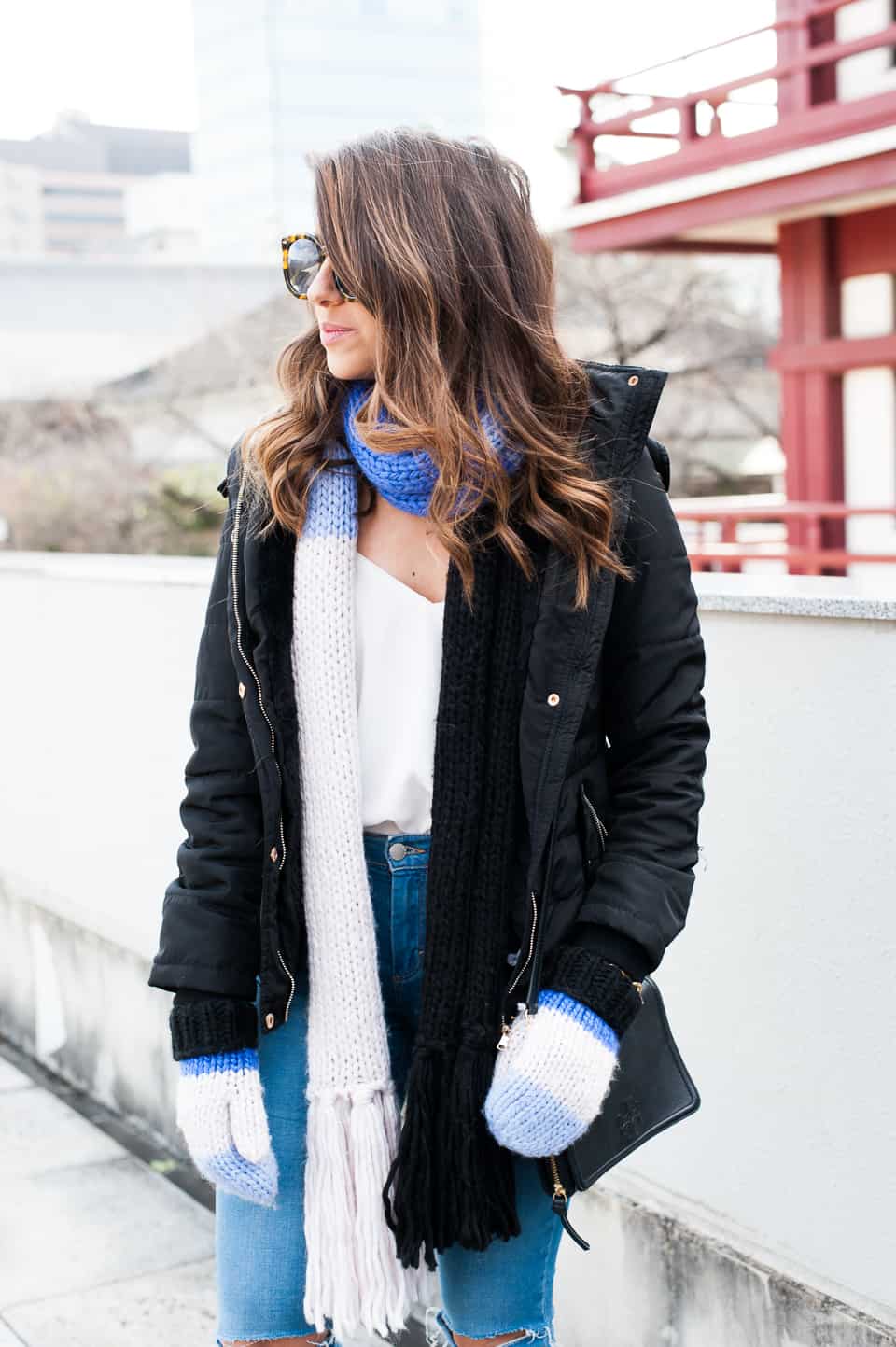 1st look // Sweater: BP. | Jeans: Topshop | Scarf: Kate Spade | Mittens: Kate Spade | Purse: Rebecca Minkoff | Shoes: Marc Fisher | Watch: Larsson & Jenning  | Sunnies: Karen Walker
2nd look // Tank: Topshop | Jacket: Similar | Denim: Topshop | Scarf: Kate Spade | Mittens: Kate Spade | Purse: Tory Burch | Shoes: Nike | Sunnies: Karen Walker
I grabbed this adorable set from Nordstrom for our trip to Tokyo and decided to shoot it just incase we didn't get some shots in Tokyo. Luckily, we did and I now get to share this styled scarf and gloves two ways. I do regret not getting the matching beanie here because the entire shindig would have been the cutest! This set comes in 3 different colors and is the perfect travel accessory to keep you warm! I was debating between the light pink and blue set and I may just go back and get both.
The first way I styled this set was with these black over the knee boots and my favorite black denim #iwearthemalot.  I have been wearing this sweater non stop and even slept in it a couple nights while we were in Tokyo. Since it was so chilly there, I opted for a puffer jacket to keep me warm in my second look. Tennis shoes was a must in the second look for exploring Tokyo and my feet thanked me every day.
I kinda can't believe it's Friday since my weeks all off. This weekend I kinda have no plans besides heading to Nordstrom for more scarves and glove combos. Since its actually cold in Houston, I need to stock up on things that will keep me warm. If I don't find anything, I will for sure be ordering from them since free shipping and free returns is my jam, aka Nordstrom is my jam.