Show Me Your Mumu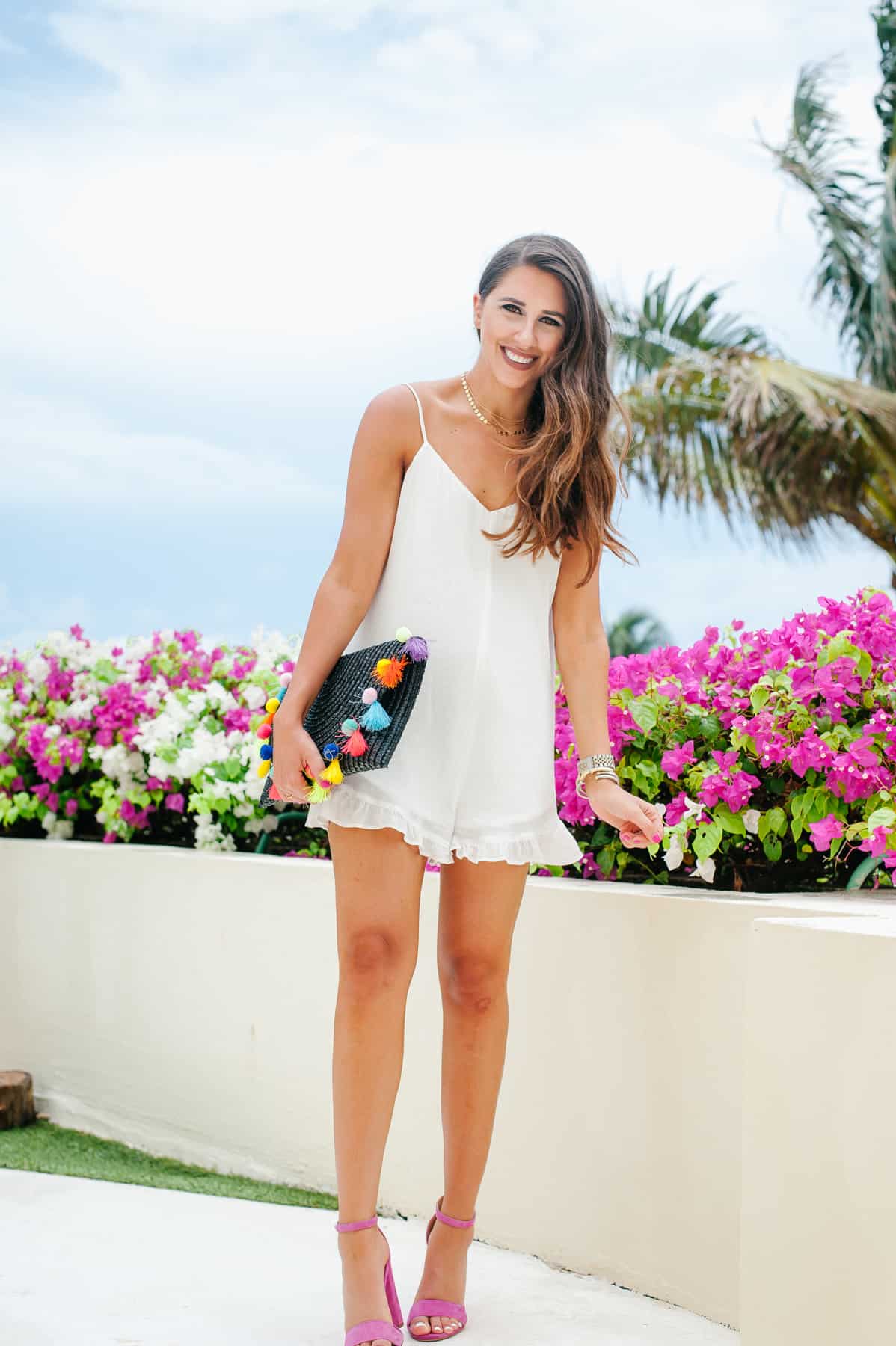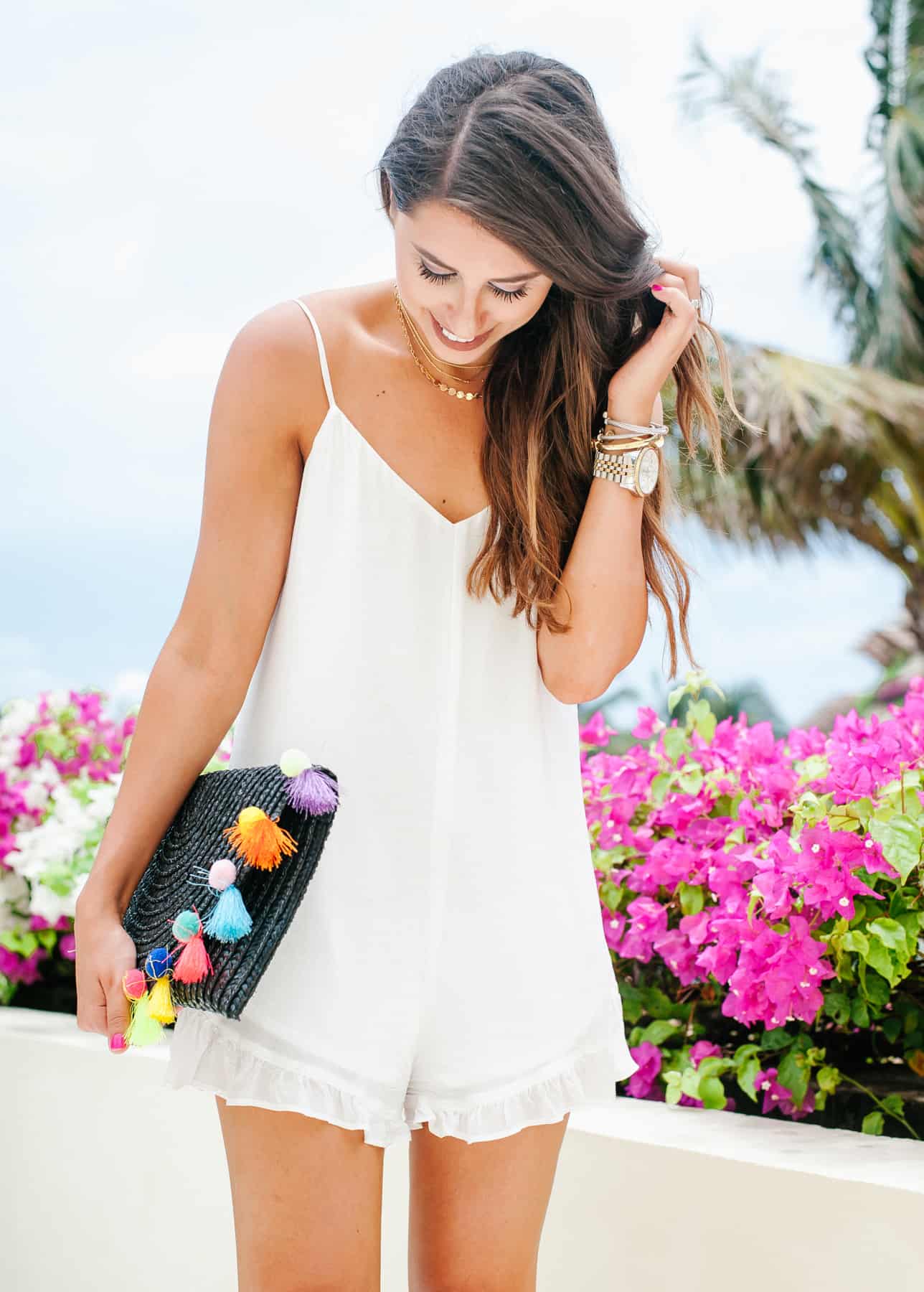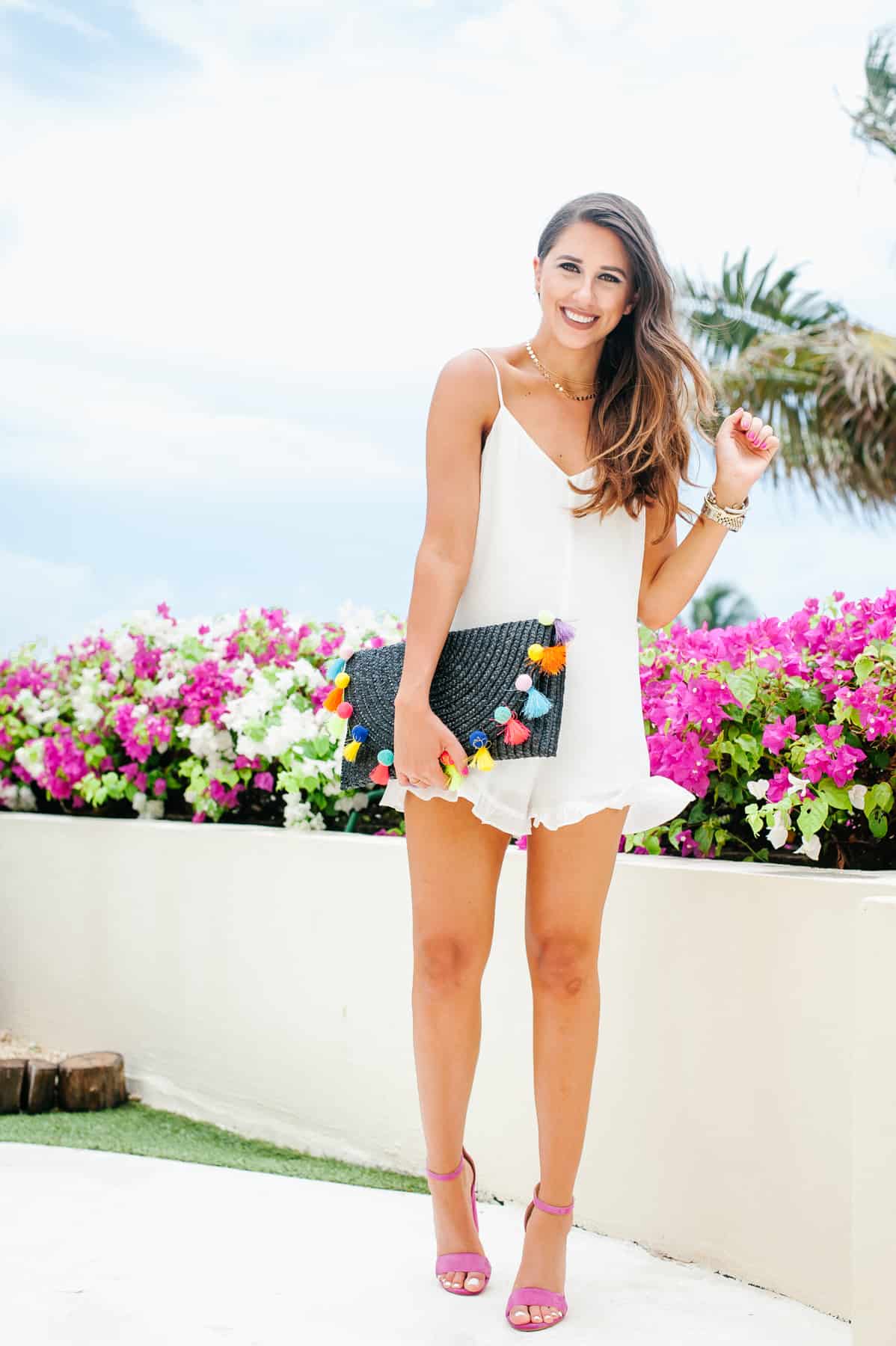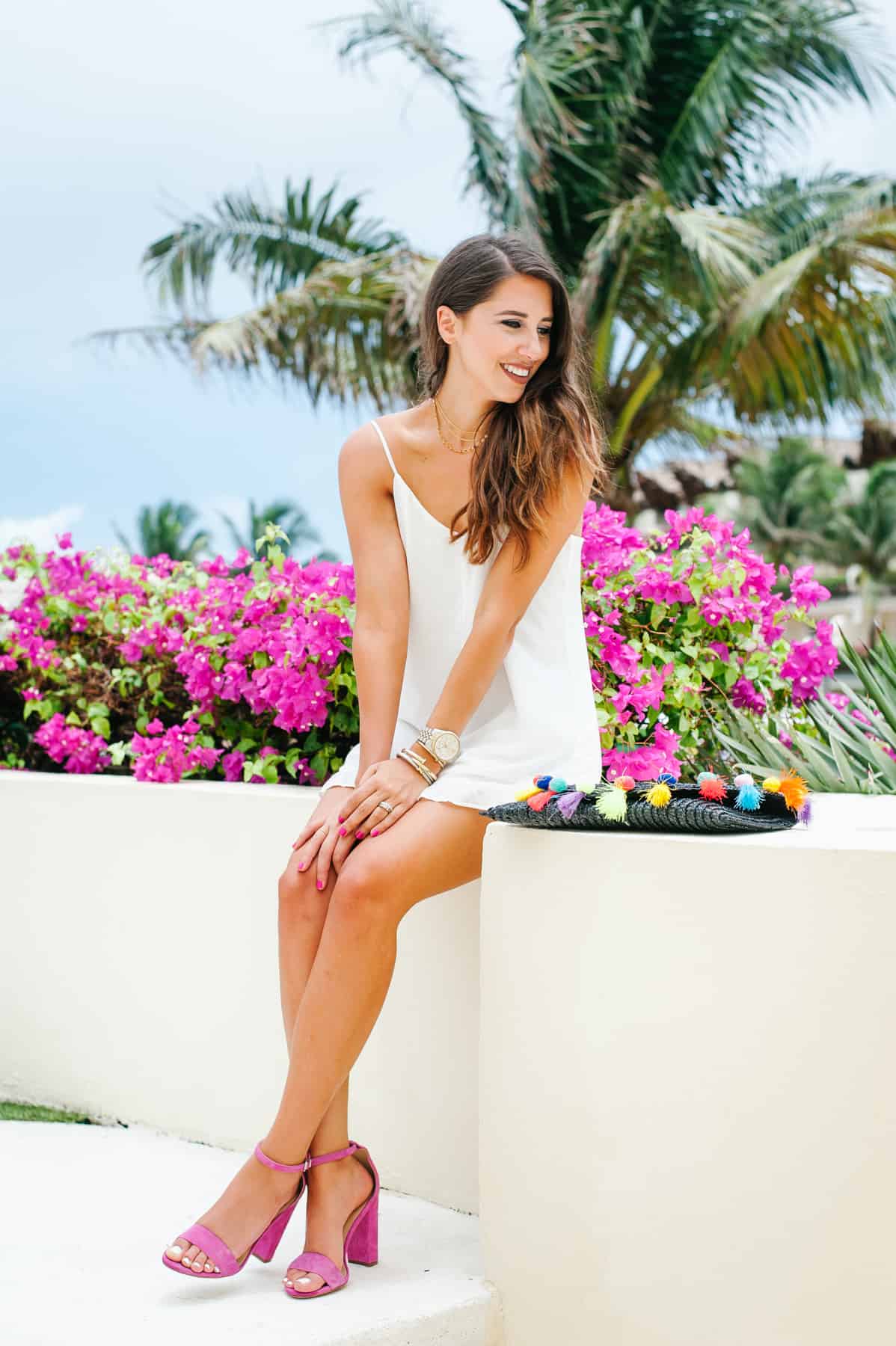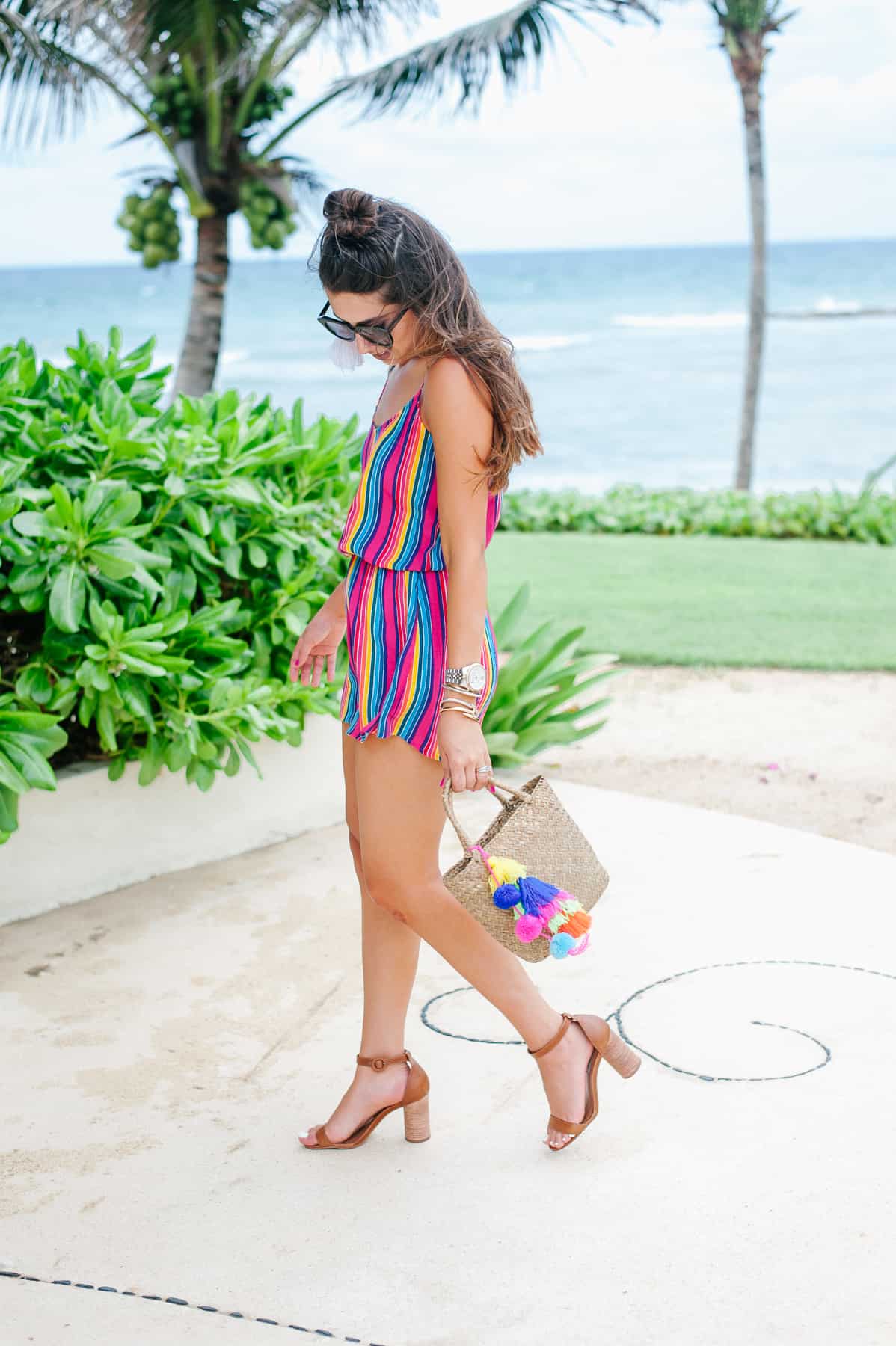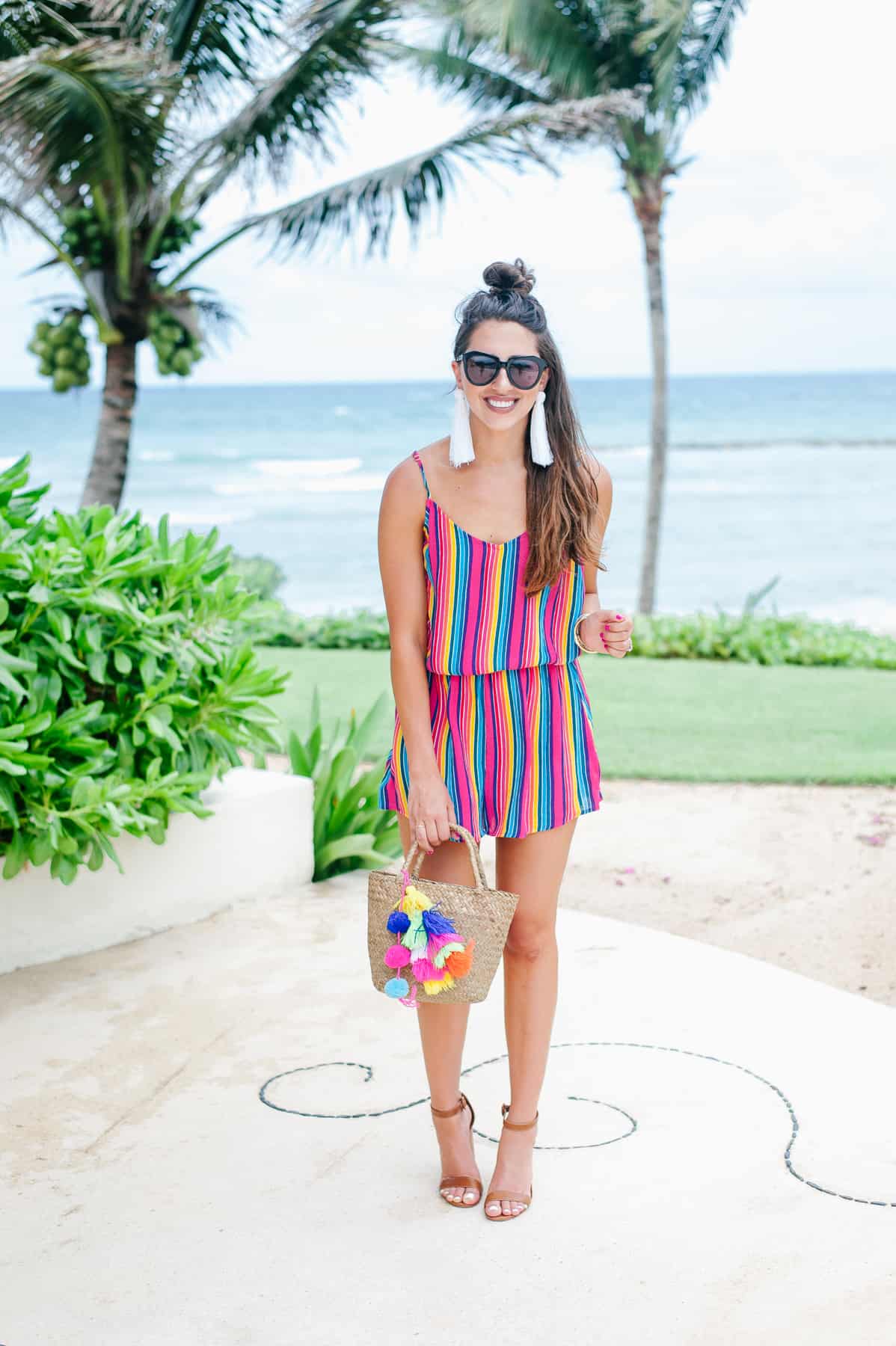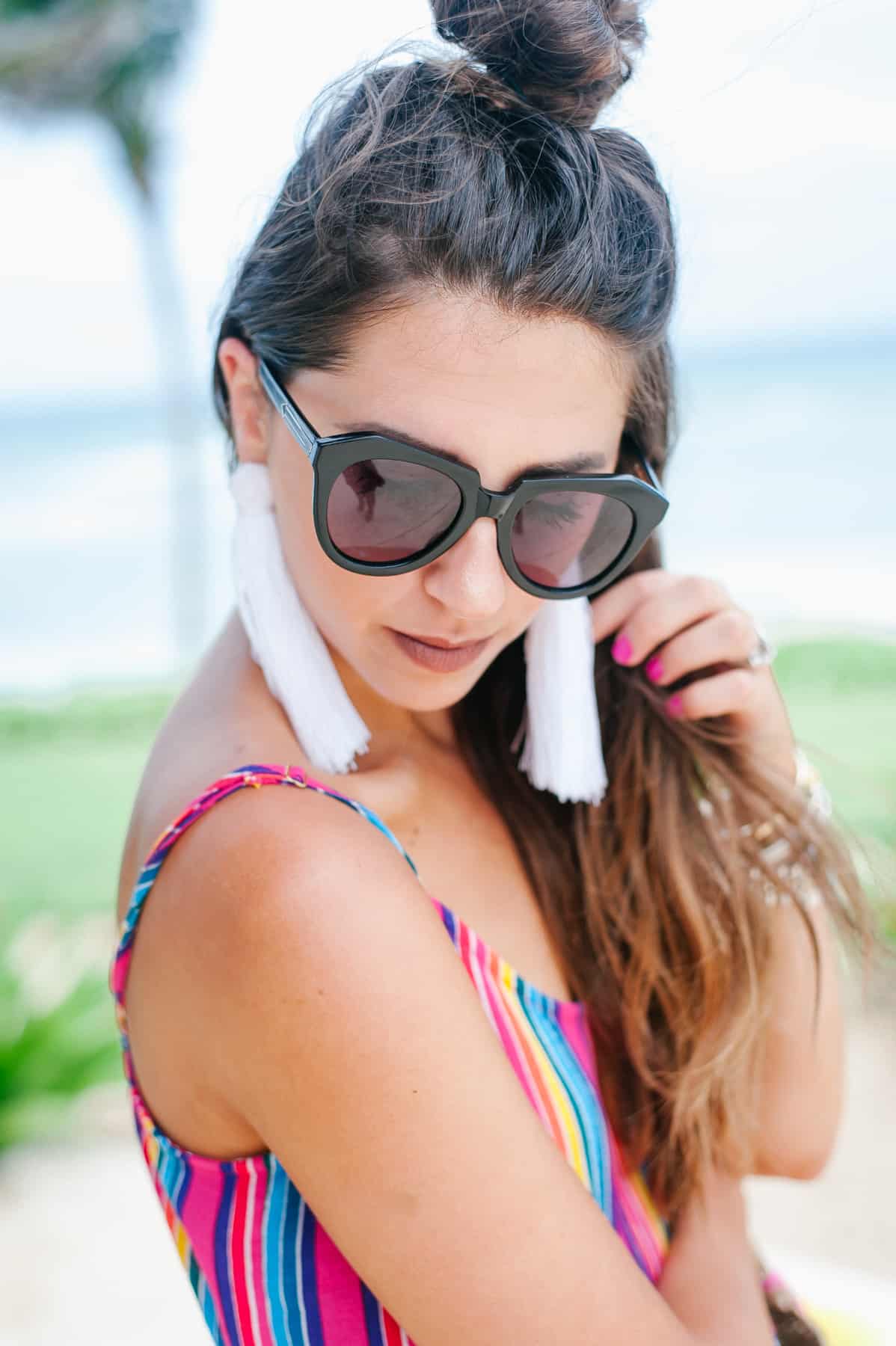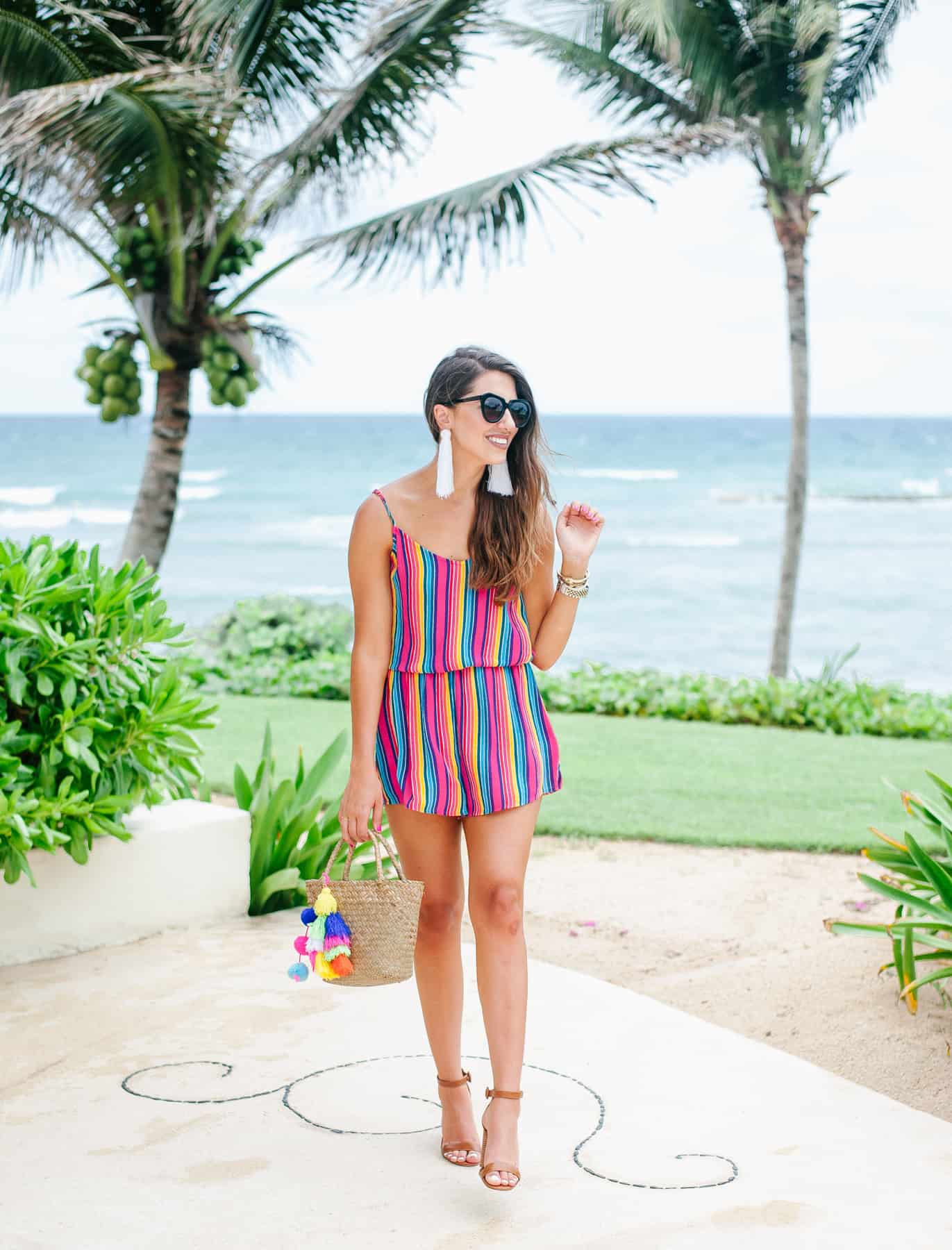 White Romper: Show Me Your Mumu | Shoes: Sam Edelman | Clutch: T&J Designs | Necklace: Bauble Bar
Colorful Romper: Show Me Your Mumu | Shoes: Steve Madden | Bag: T&J Designs  | Earrings: Beaded by W
These were two Mumu rompers, very similar, that I absolutely adored on my trip to Mexico! I realized I styled them very similar but that just means I love me a romper, with some block heels sandals, and a straw Mexico bag a whole entire lot! I also am bringing these two babes on my trip to Asia because I barely had time to pack and I think they would work with where I am going!
White Romper: I think this babe would be absolutely PERFECT for you summer brides to be. I know plenty of occasions where this would be widely appropriate this summer. I know I had my sister pack this one for my trip in her bag and it was easily her favorite piece she had to stuff of my clothes in her suite case lol (bless her)! She also pointed out I packed WAY too much white but I don't think thats a bad problem to have! I also love pairing white with my pink shoes. I wore the heck out of these babes back in March and I felt like I needed to give them a little breather but let me tell you, they are back. I had a couple friends say they wore them to their bridal shower and y'all have no idea how much that puts a smile on my face!
Colorful Romper: If there is one piece in my closest that SCREAMS Mexico, this babe is it. I mean the colors on this thing is a fiesta and it just makes me smile. I wish I had it for Cinco de Mayo, it would have been PERFECT for that. I plan on keeping this tucked away in my closet for the next couple years because I think it's a keeper and perfect for fiesta occasions. Just last month my friend threw a fiesta for her little girls and this babe would have came in handy. I just threw on my favorite tassel earrings and had my hair in a top knot since the wind was going 100 miles per hour.
Happy Tuesday darlings! I literally had 24 hours at home before my next adventure. I am going to try to IG stories as much as possible on this trip! I feel like it is so much easier to IG story with my family & Ted than with a group of other bloggers. Idk thats just me being weird but I LOVE taking you all along our trips so here we go!! I am brining my cousin David and sister Katy and Ted has already been there for work. So excited for our next adventure and best believe, there is 1 other mumu romper that is PERFECT for this trip that I didn't want to share until we got there. It is too cute for words!