Recent Express Order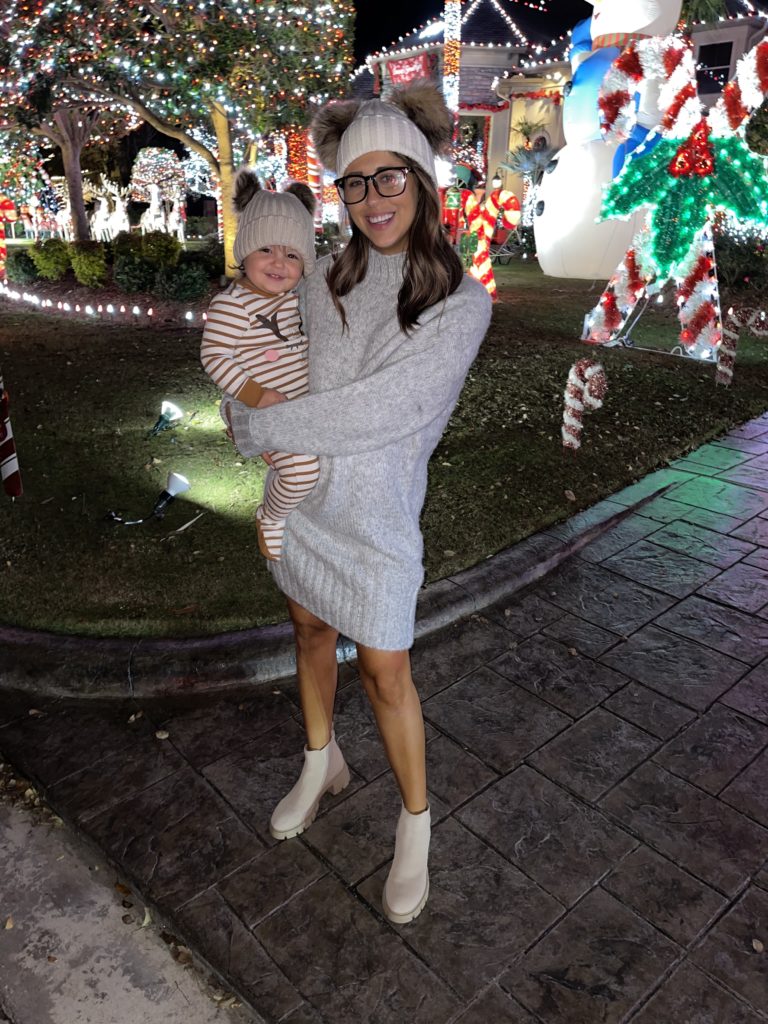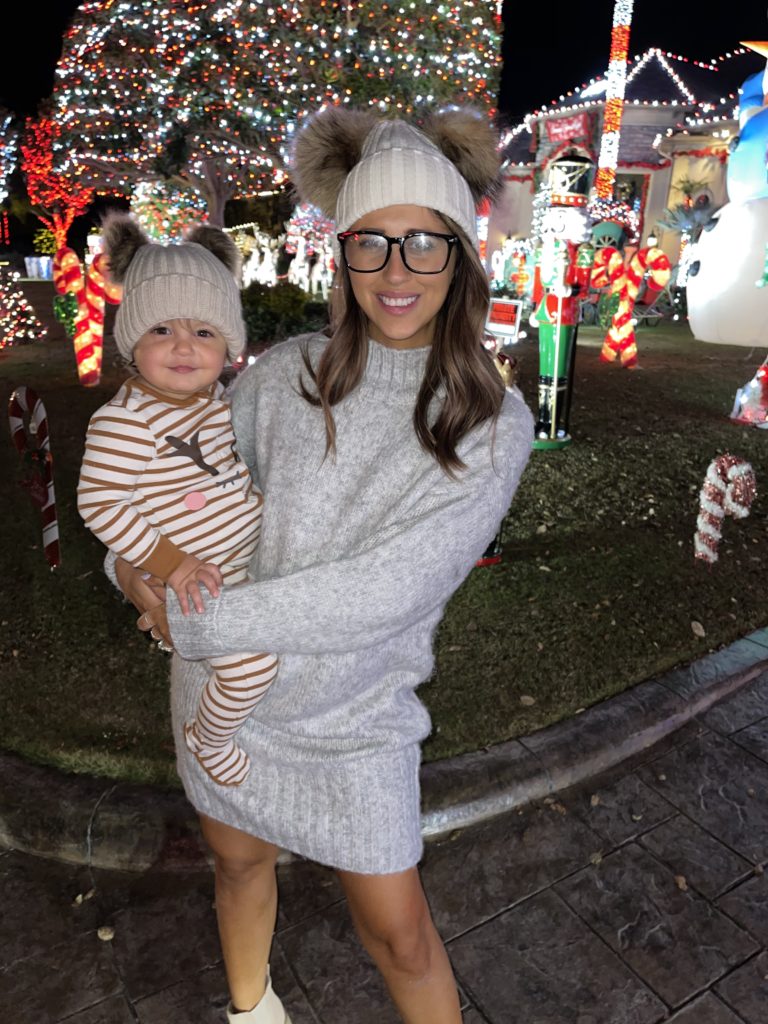 Seeing the lights with Rosie this year was so much fun! You could see her excitement and that made it even more special for us as well. I can't wait to watch her excitement for Christmas grow over the year and have those special memories with her.
Wore this sweater dress that is easy to throw on and can be dressed up or down. I feel like going out with a baby and a bump calls for cute but comfy vibes lol. This nude skirt I have ordered twice, it is a favorite for the bump! You can throw a chunky sweater on like this one or a cute top to tuck in. I did order some dressier options from Express since that is always a go to when shopping there. They have great options for events and special occasions. A lot of these can double as work wear as well for any of my office ladies!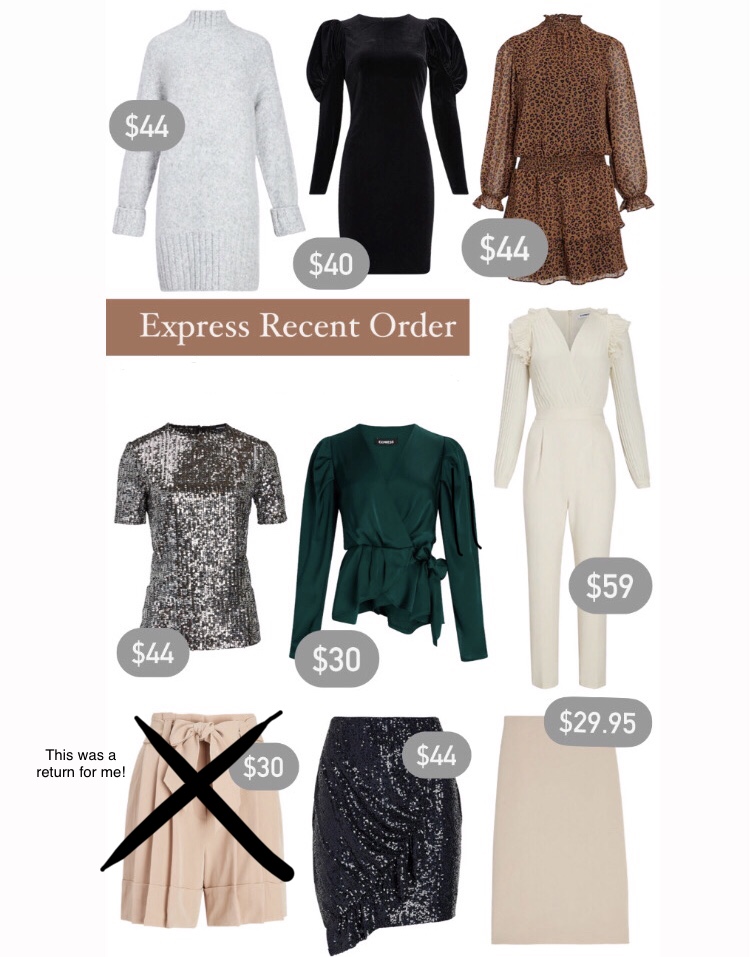 Thank You Express for Partnering on This Post