Working on my Fitness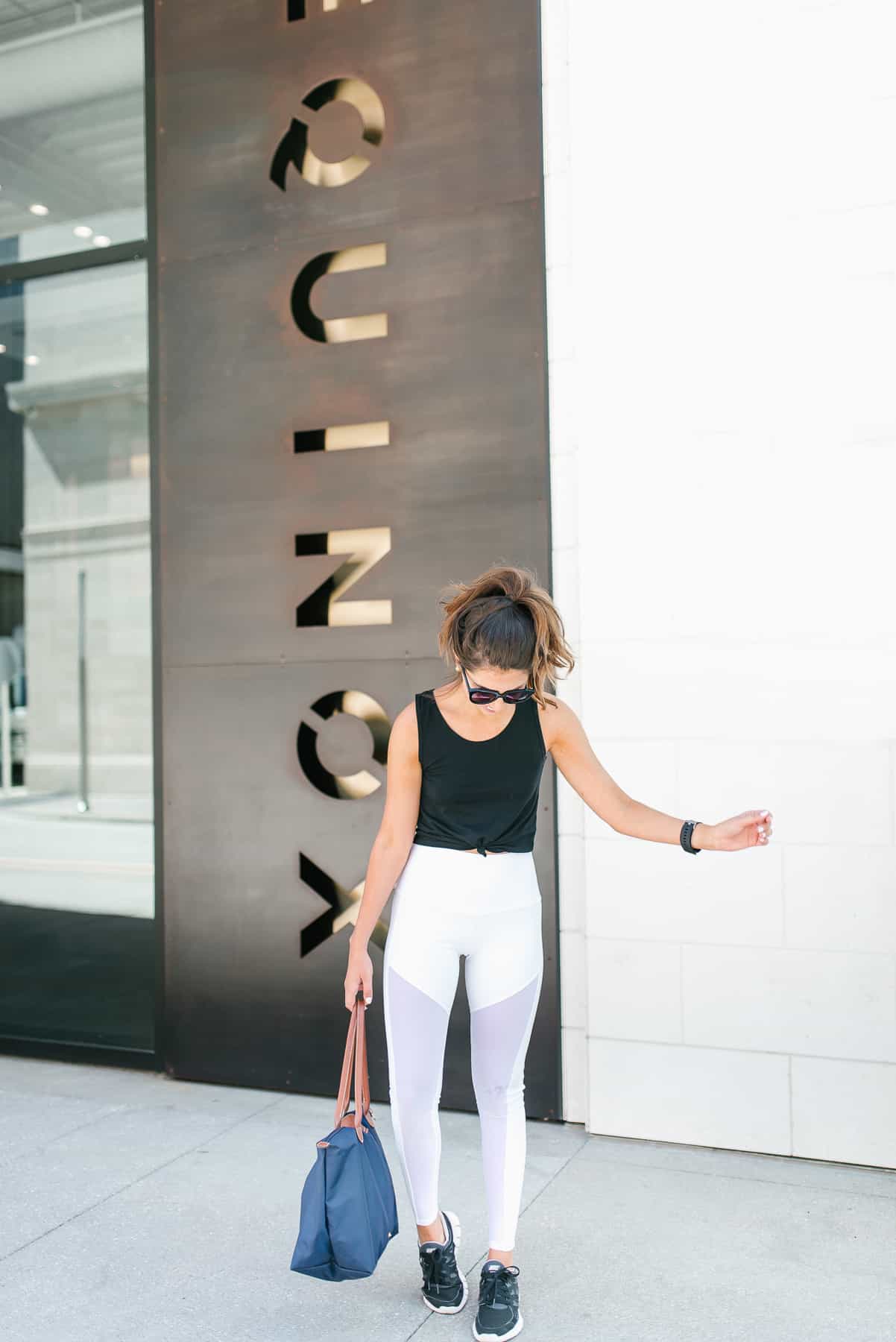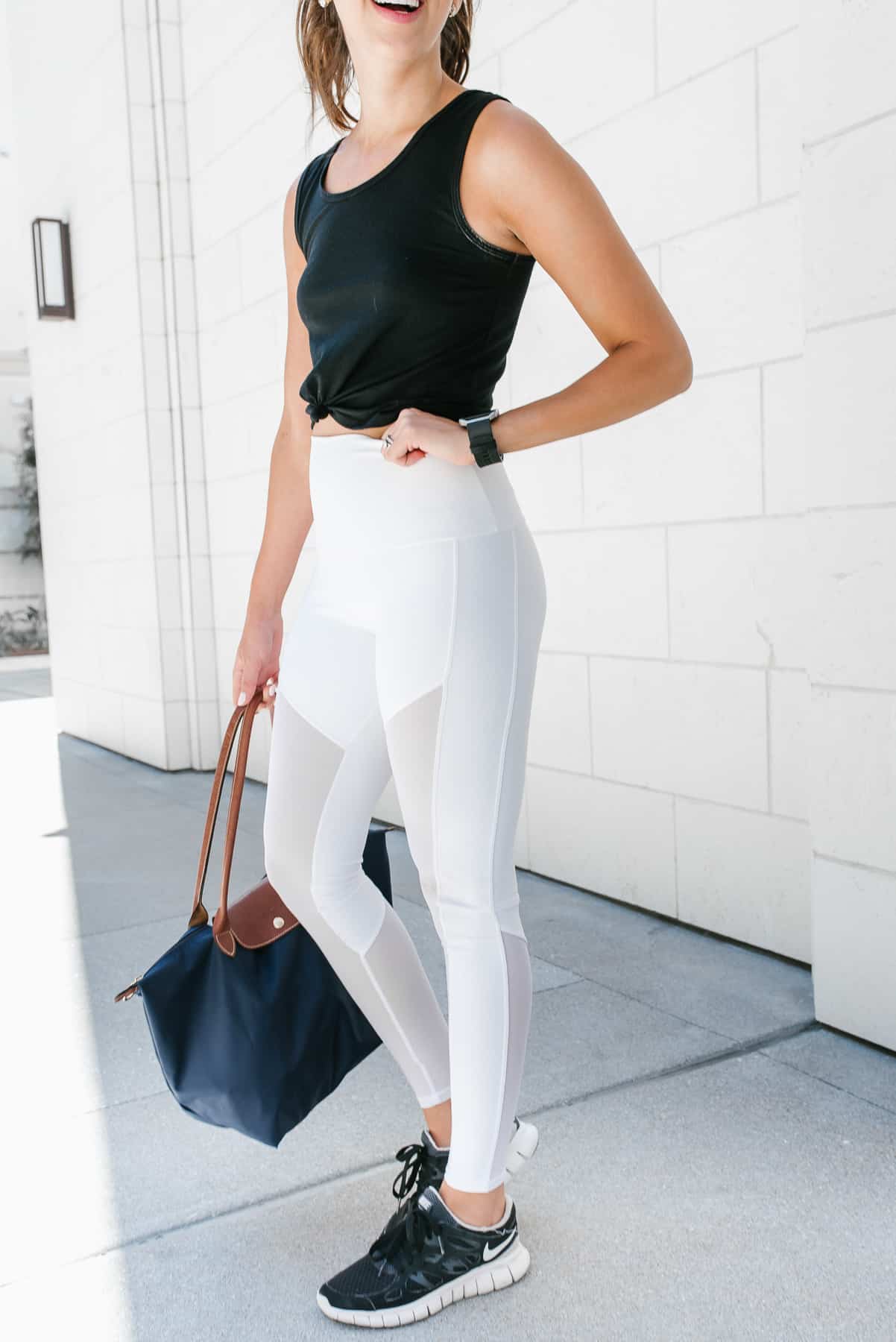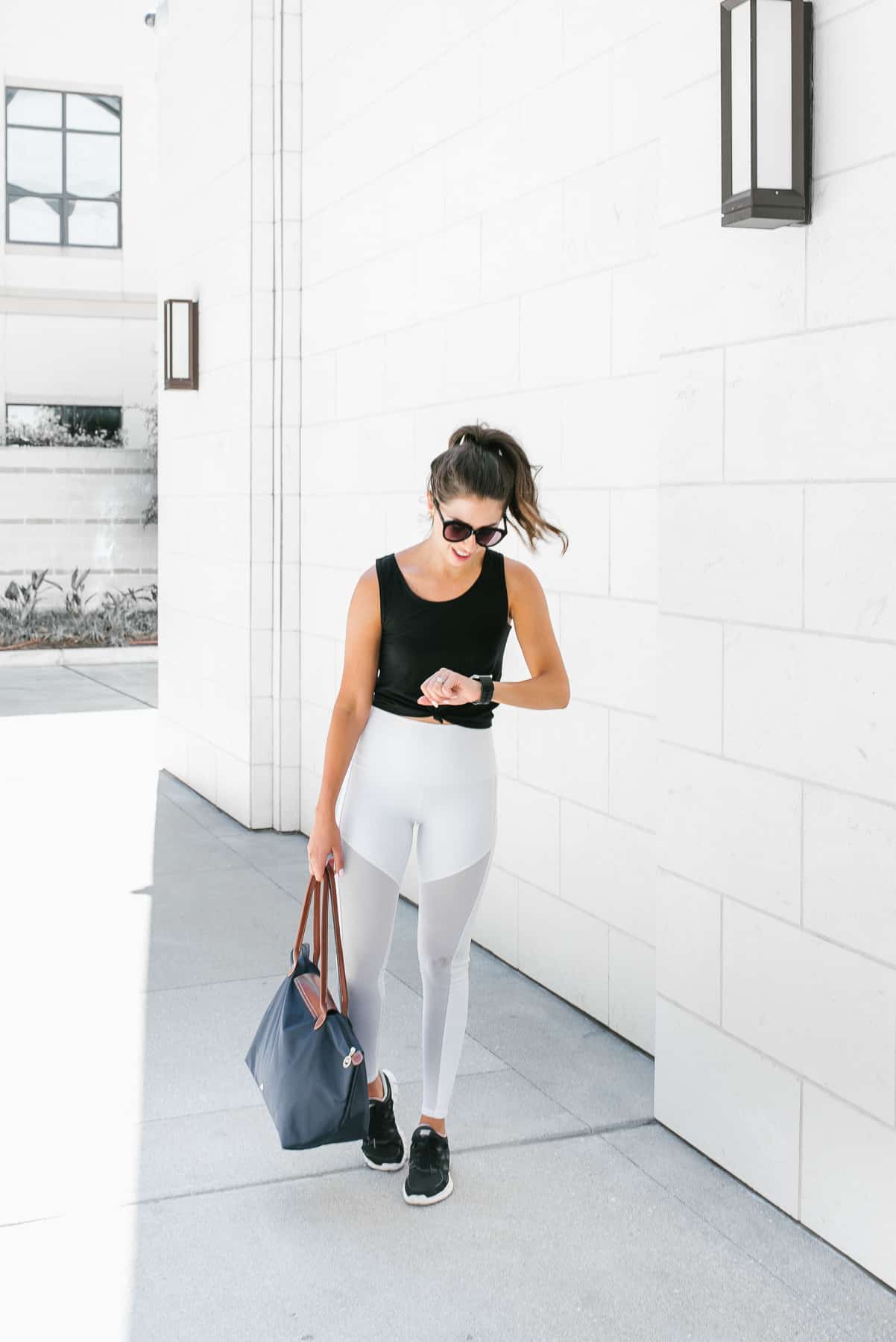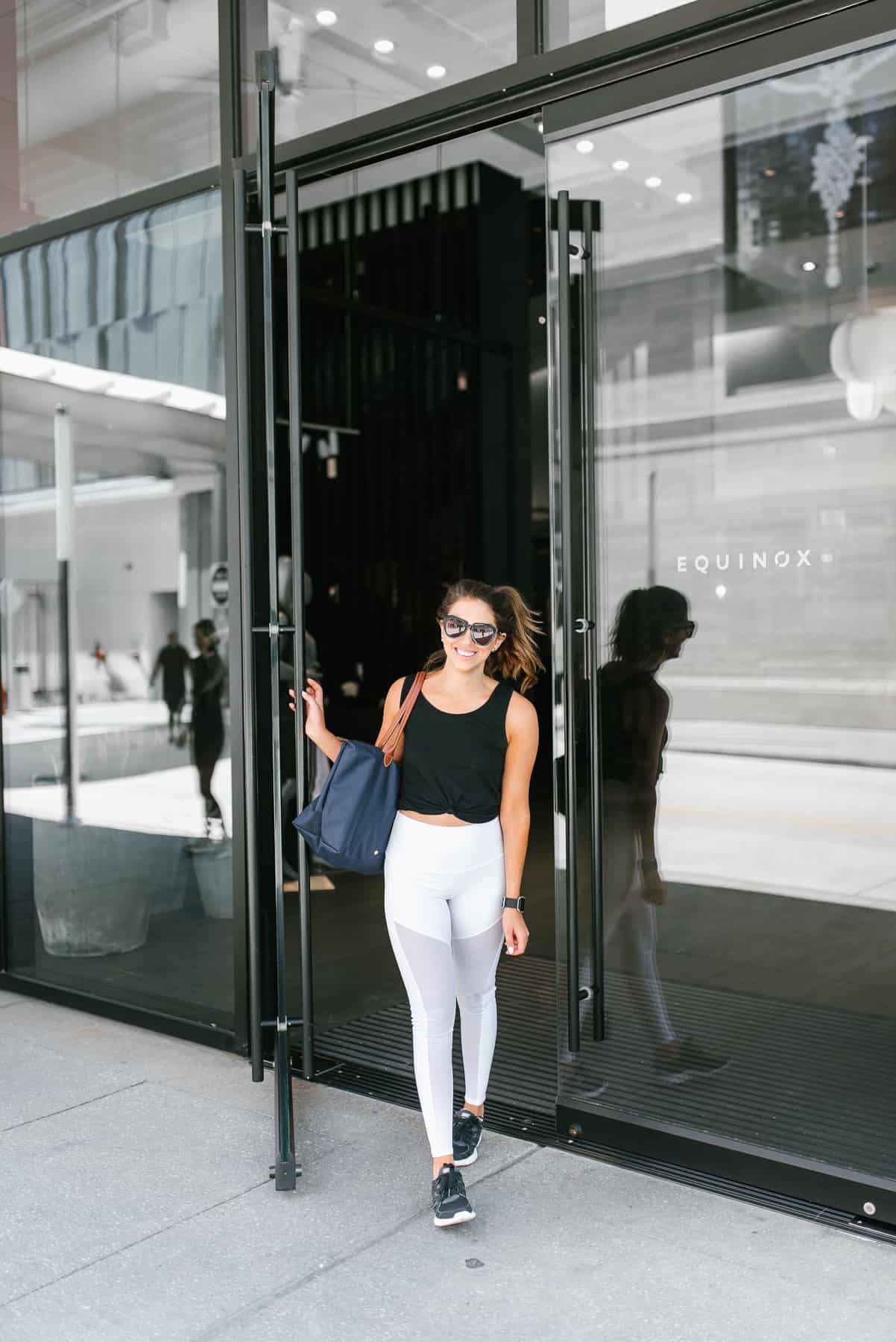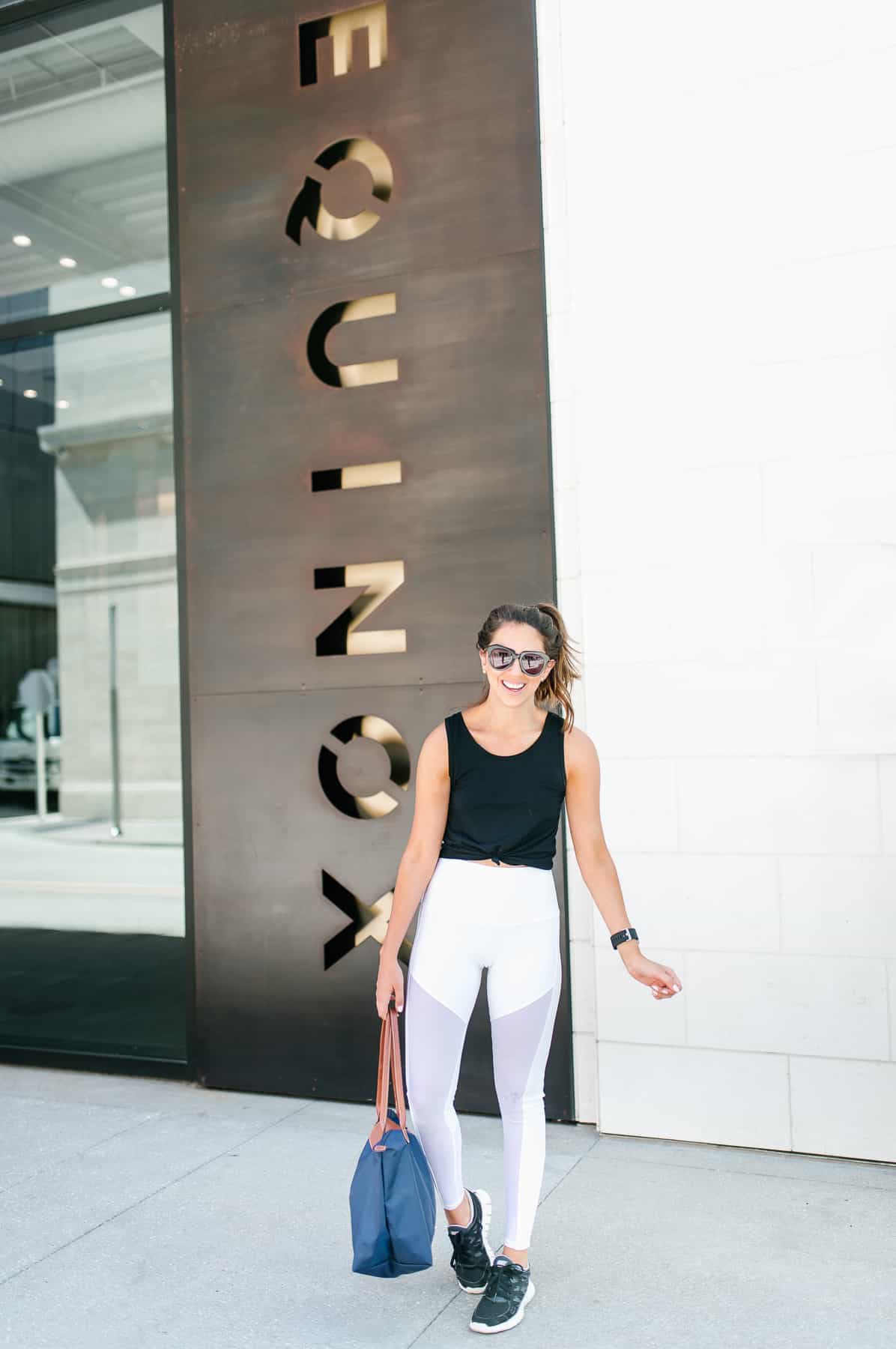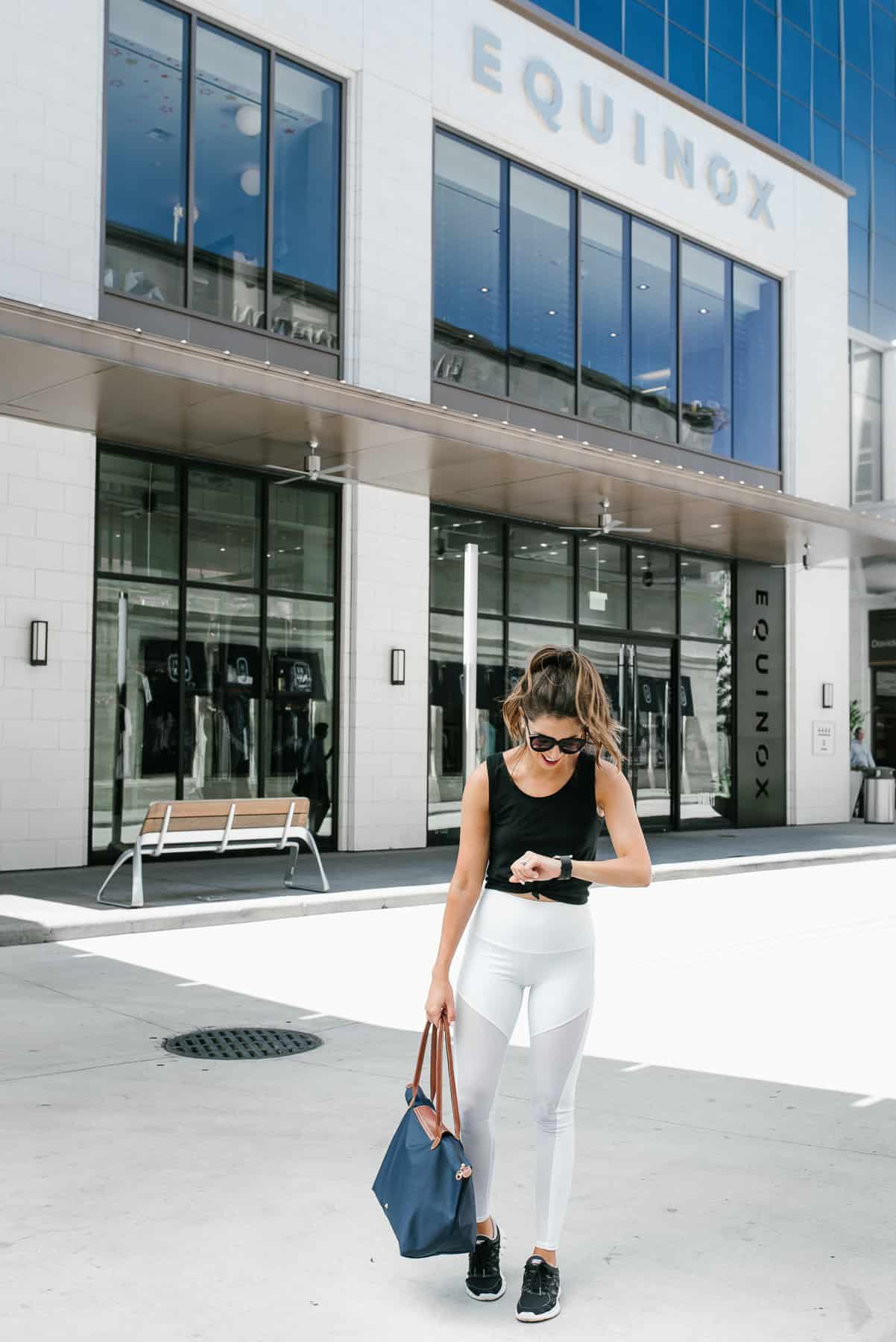 Top: Onzie | Leggings: Onzie | Shoes: Nike | Tote: Long Champ
A couple fitness updates in my life that I have been loving!
Equinox: I have been working out at Equinox for about a month now and I absolutely love it. I love how close it is to my house, how small of a club it is, and the classes are so much fun. They also provide these refreshing towels that are AHAMZING. My friend Lauren and I have been doing kick boxing on Saturday mornings, before getting brunch together of course, and it's probably the highlight of my week! I love scheduling dates to the gym since I end up actually going 99% of the time. Equinox also has a list of classes that I still need to try: cycling, hot yoga, and the treadmill class. If you are a member, I would LOVE to plan a gym date to any of those classes! I also have been wanting to try their Pilates class, a personal training sessions, and of course the spa.
Onzie: I have owned these leggings and top for like 3 months now and have recently been wearing them non stop. These white leggings are so unique and this crop top is perfect for cycling and no to mention, super trendy! New work out clothes also are always a great motivation tool for me!
Hot Yoga: I use to go to hot yoga twice a week and I finally found a place to go (Black Swan) and a friend to go with! My friend, Kailey, goes like EVERYDAY so it encourages me to show up at least once a week. I love a good sweat and the feeling of being sore from all those vinyasas the next day is my favorite part!
Long Champ: I have been loving this bag for the gym. I can throw anything and everything into it and not have to worry! I know lots of teachers use this bag and now I can see why! I never really understood the hype about this bag but now that I throw my water bottle, towels, head bands, hair ties, deodorant, and after gym snack, it is wonderful!
I slowly but surely have been back into my fitness routine and these have been a few key points that have helped me work on my fitness. What has helped you get back into it when out in a rut!?