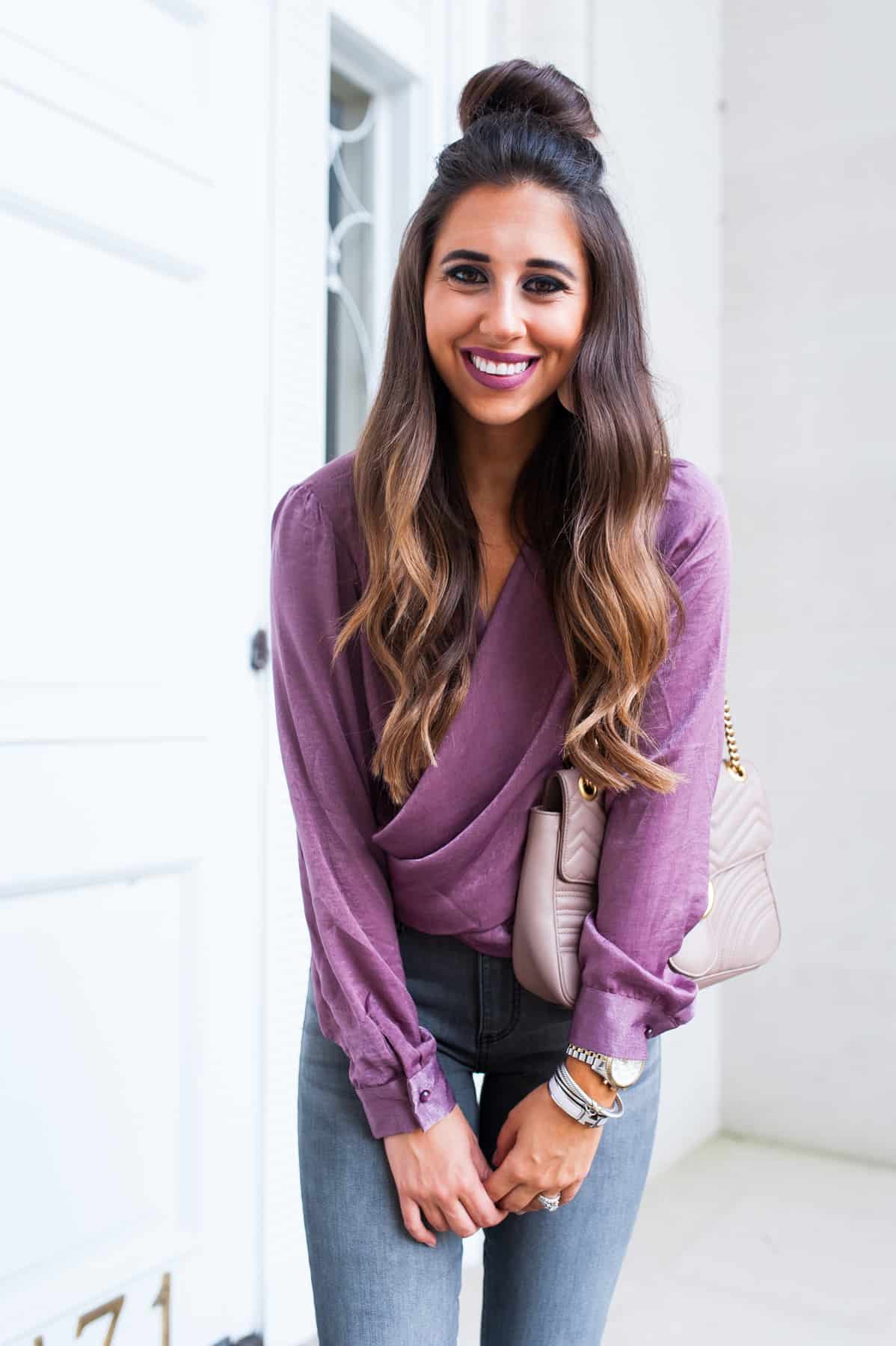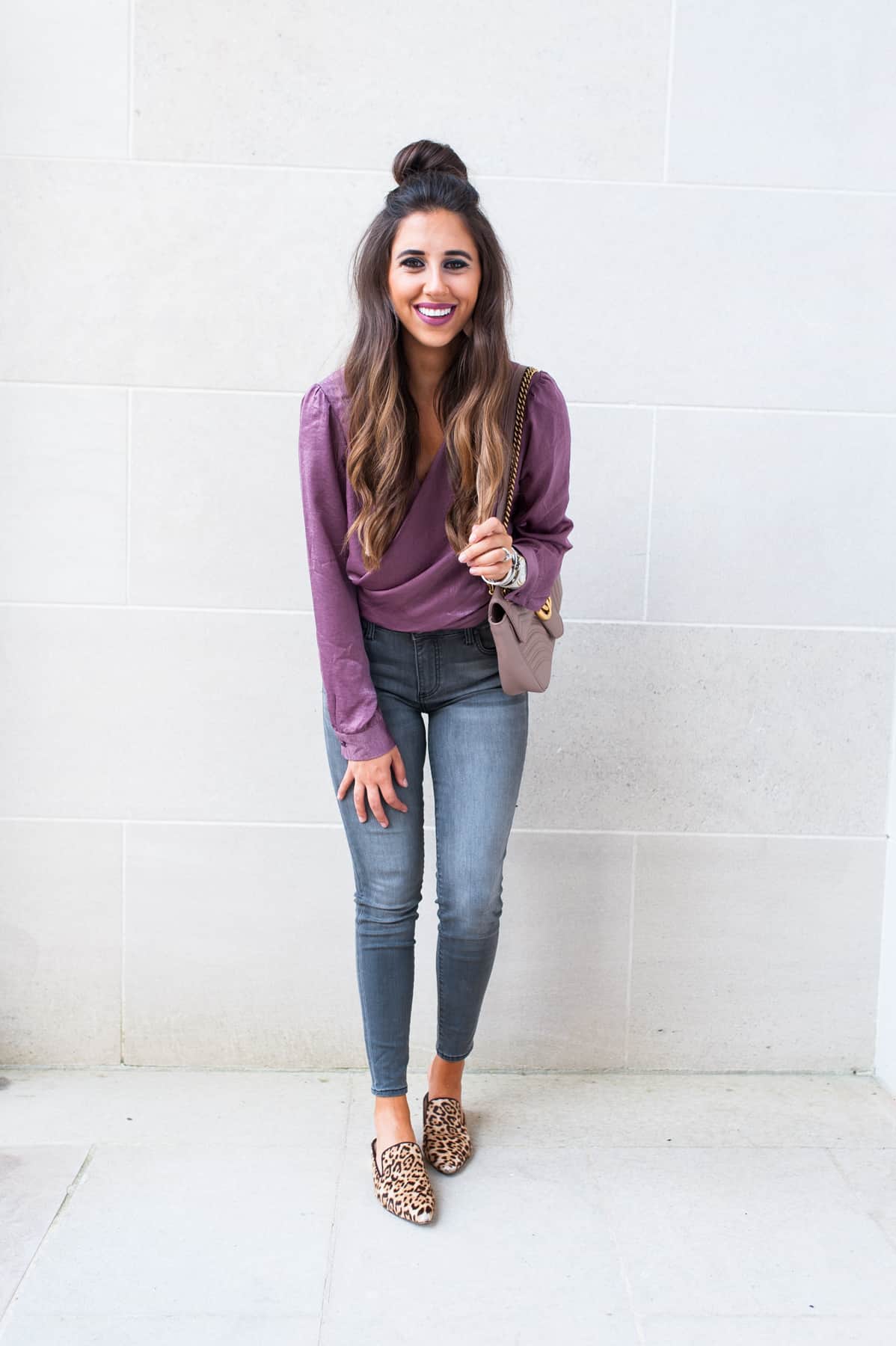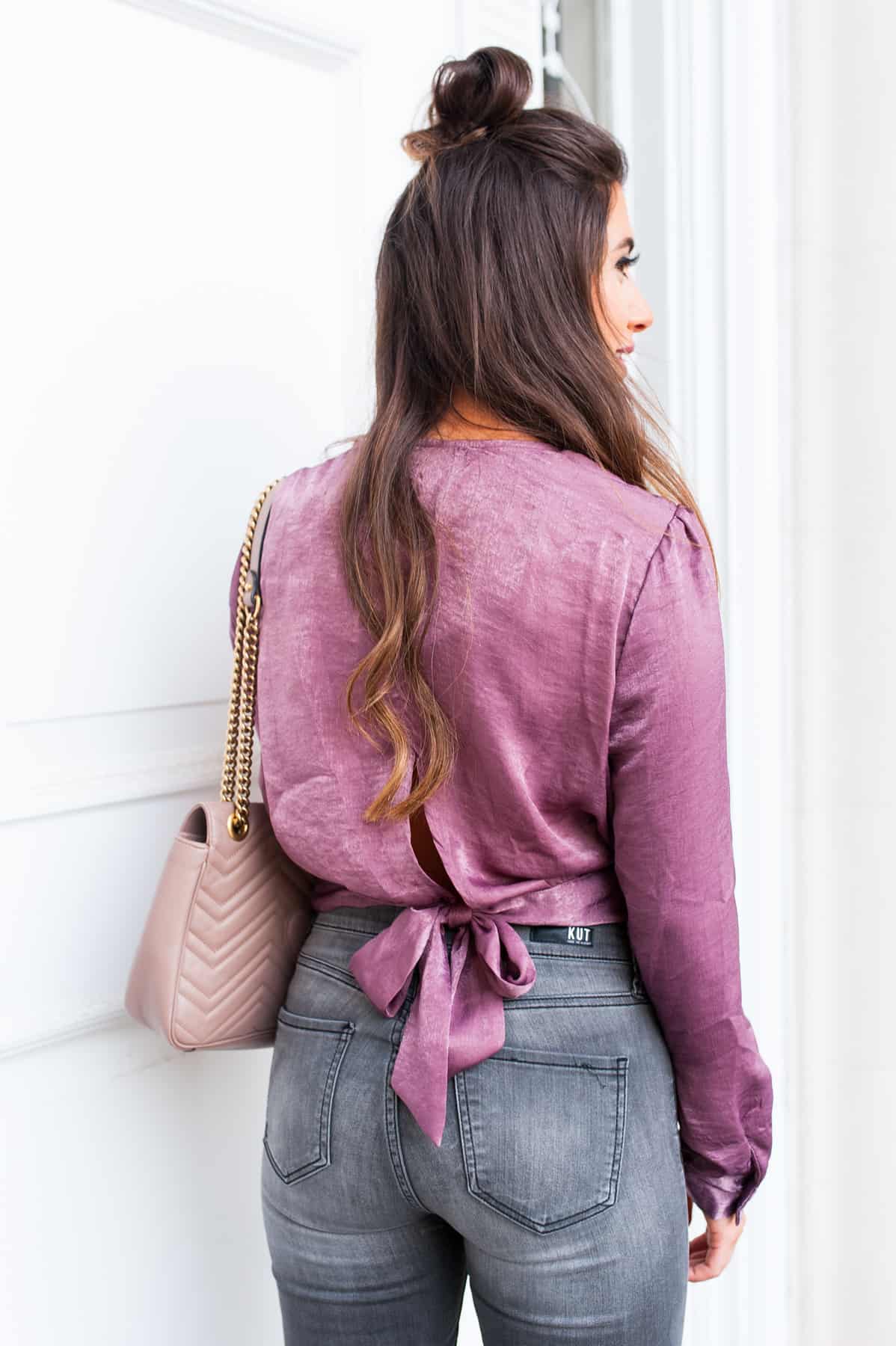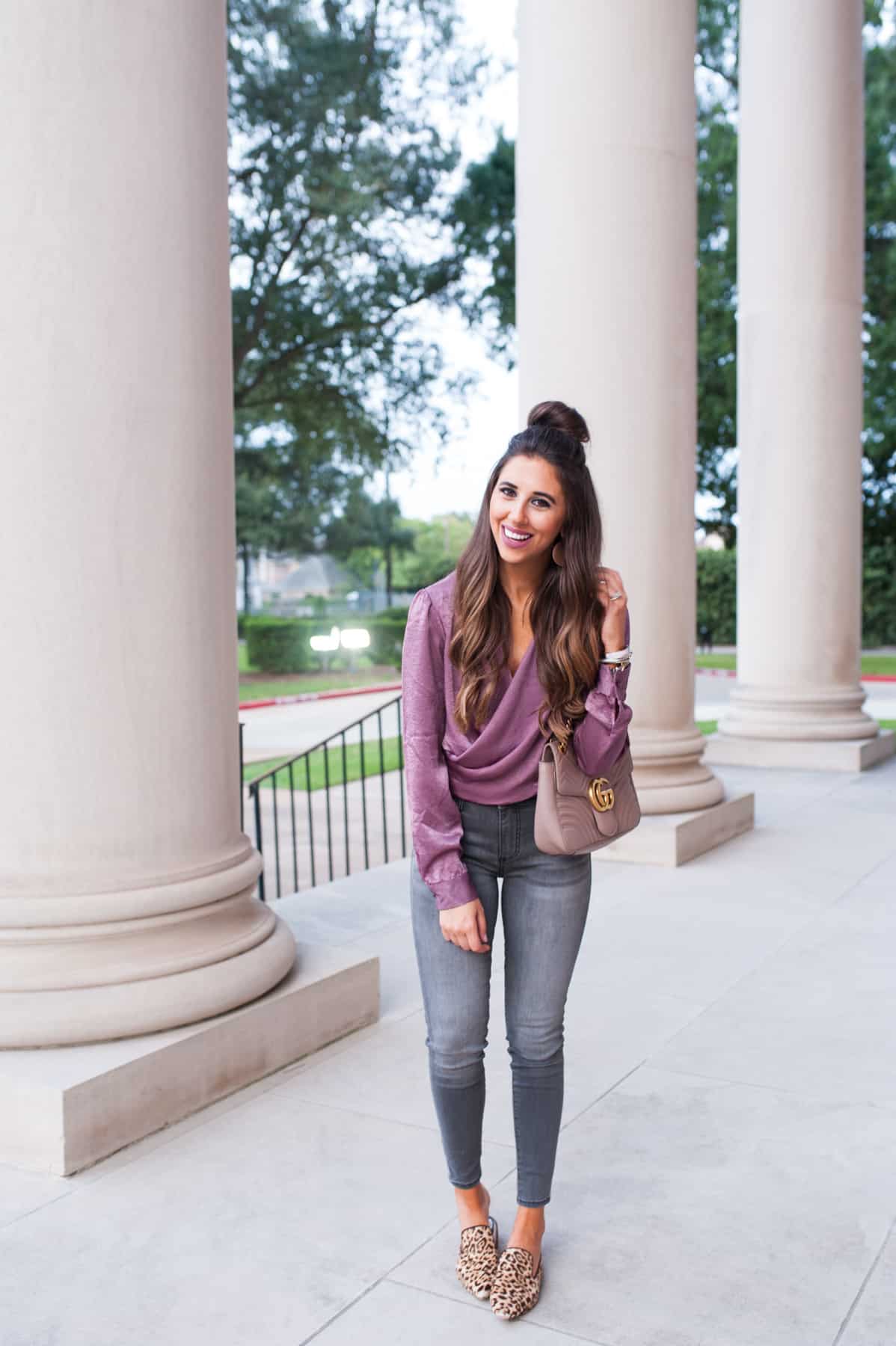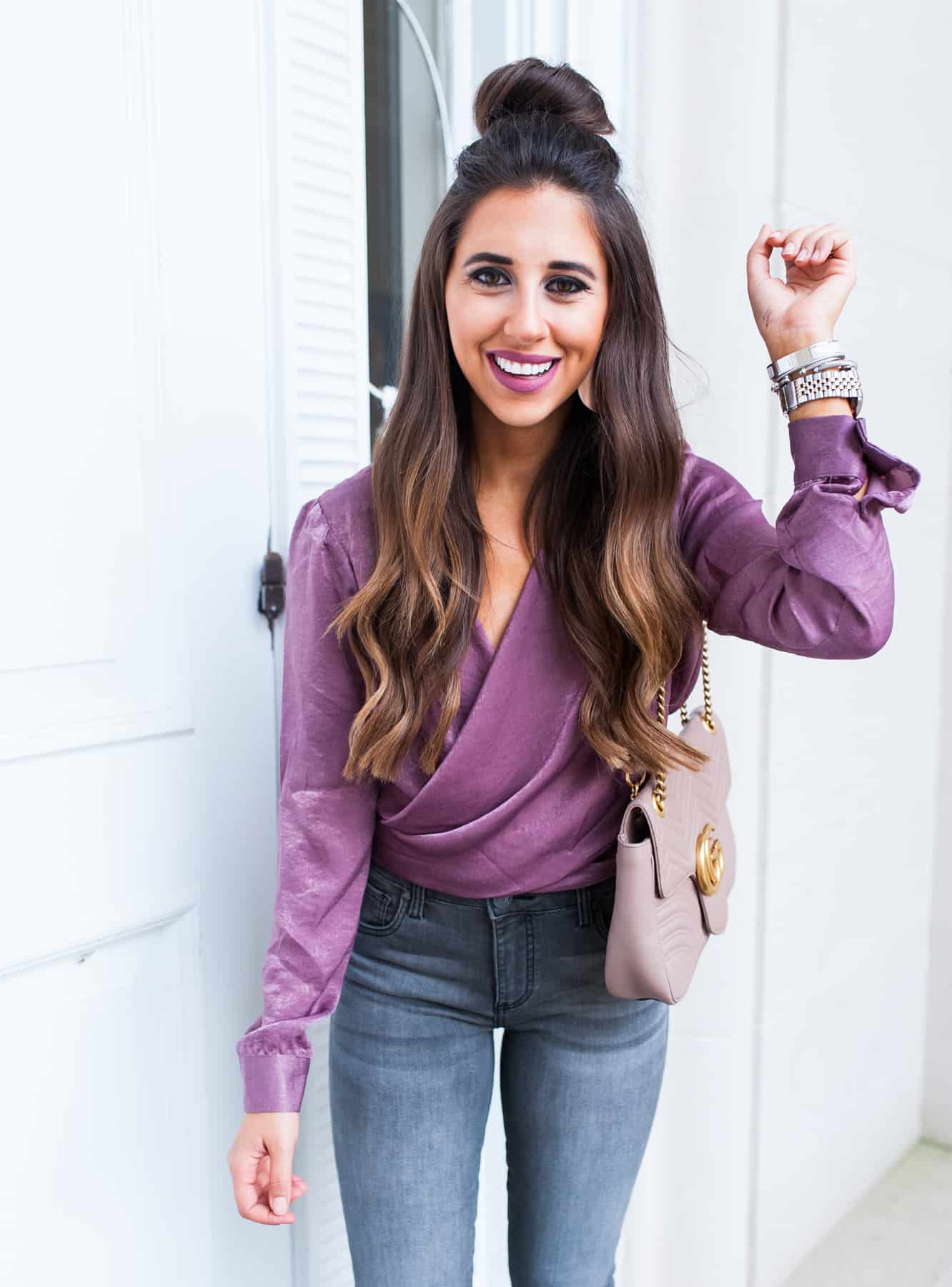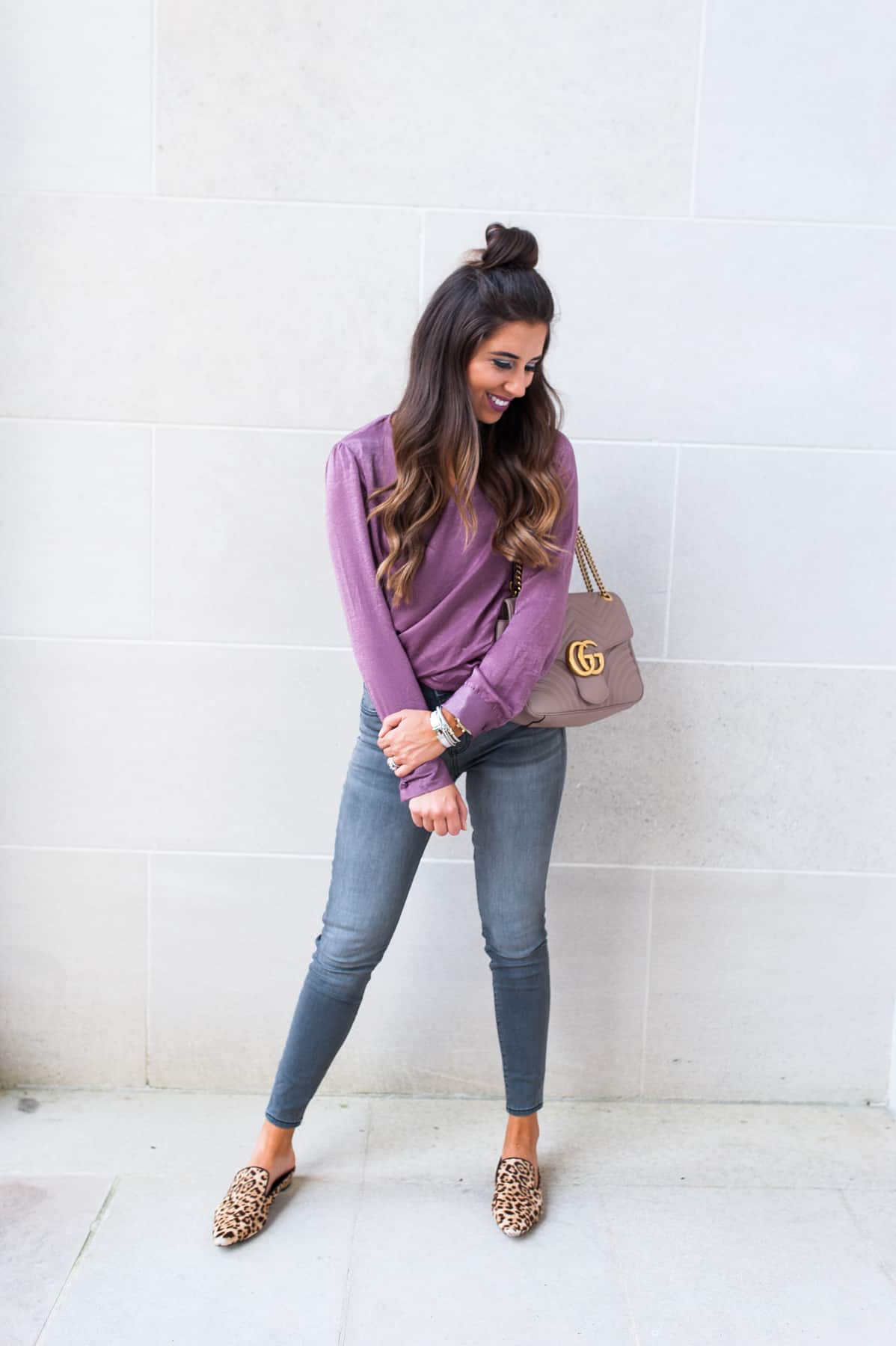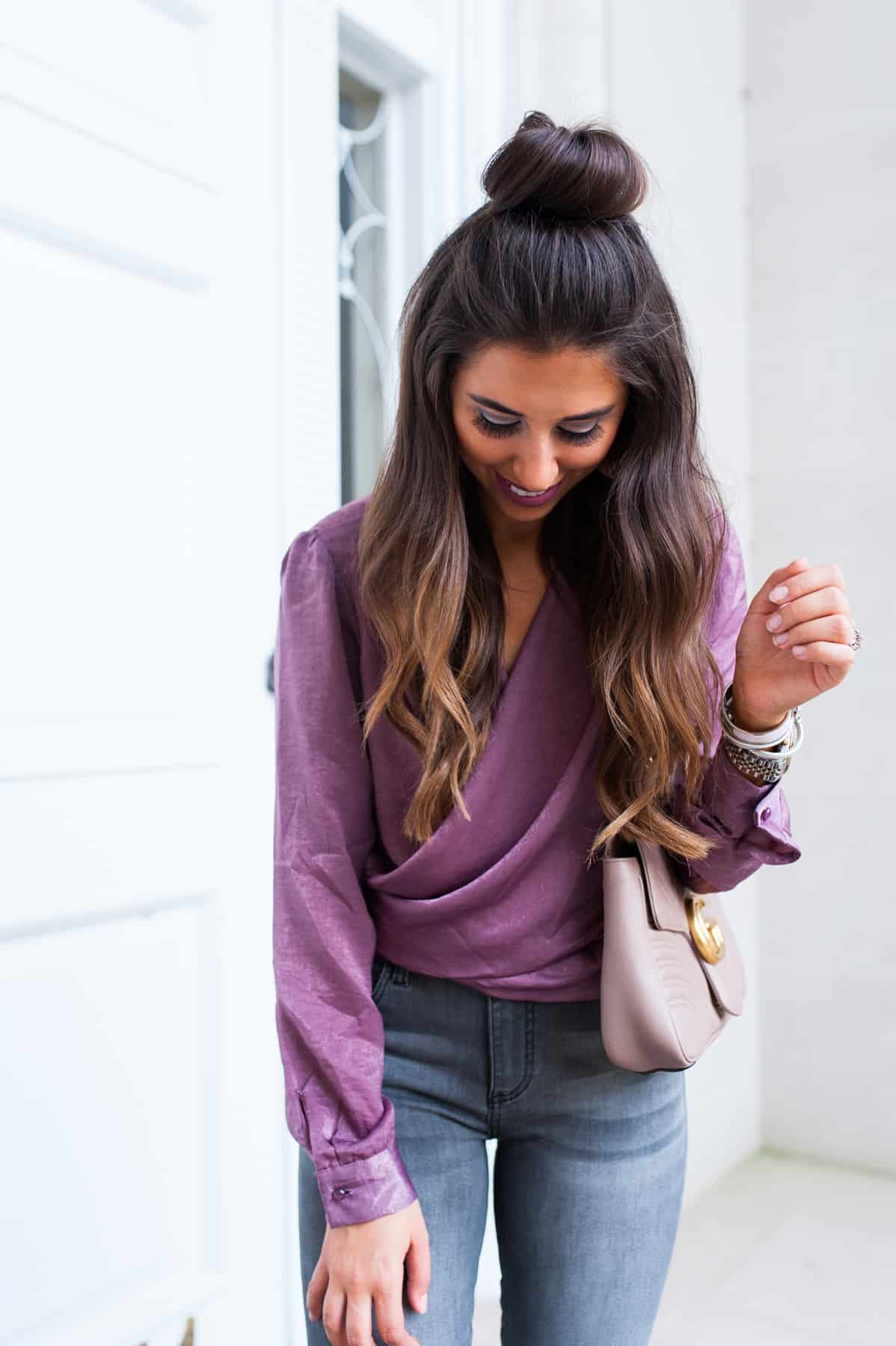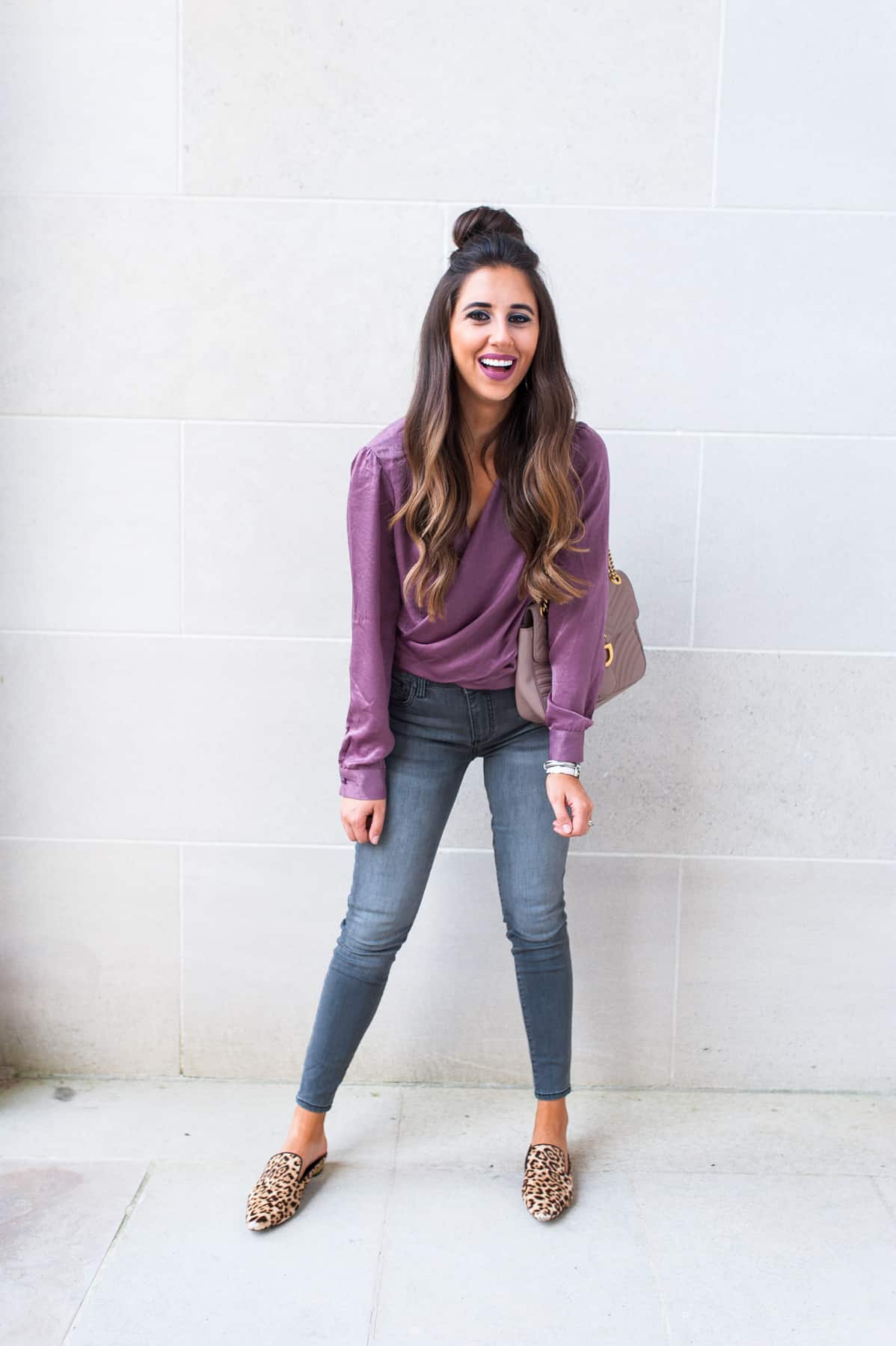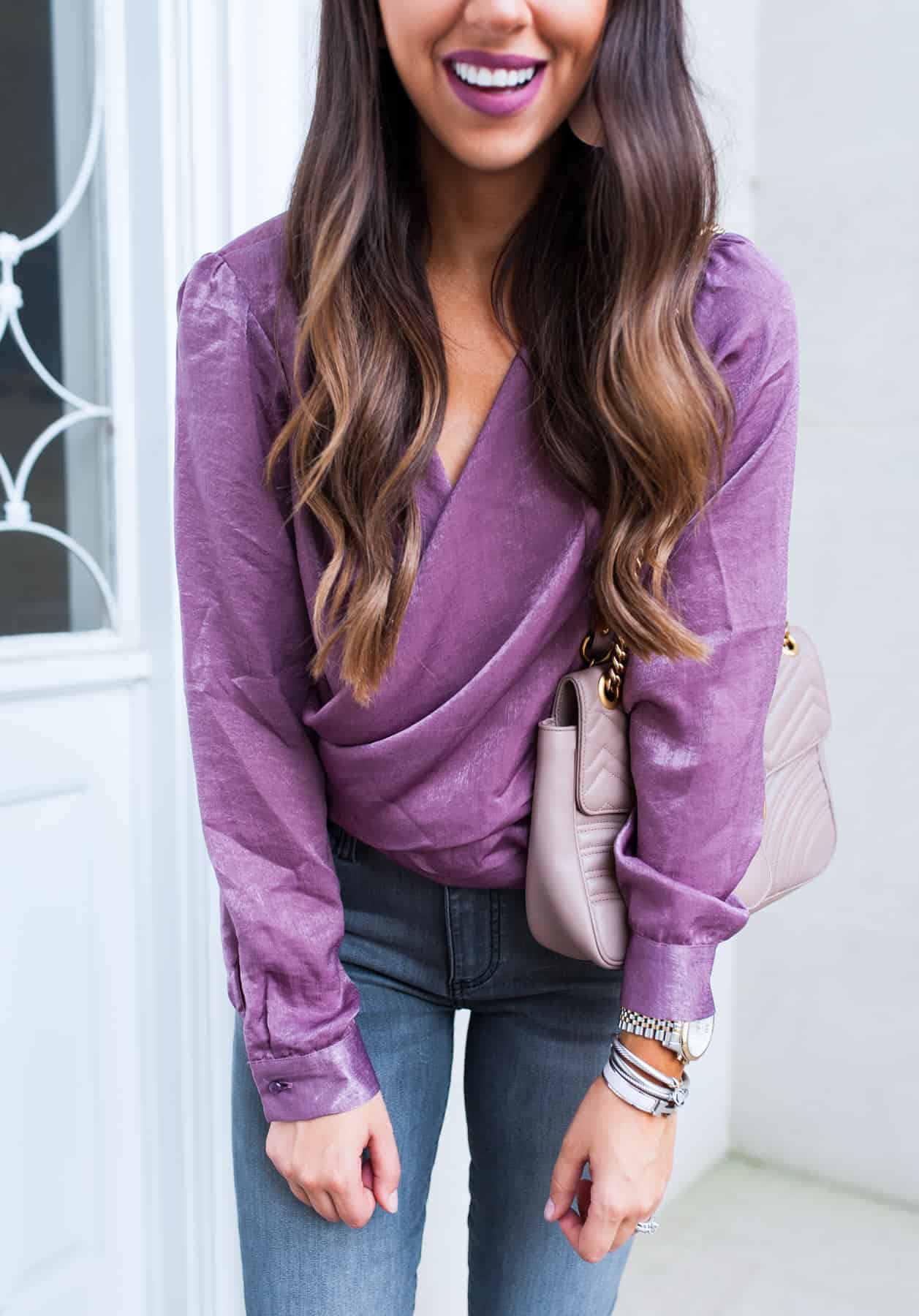 Silk Top: Socialite | Denim: Kut | Shoes: Sam Edelman  | Earrings: Bauble Bar | Watch: Michael Kors | Bracelet: David Yurman | Bracelet: David Yurman  
UMMM this plum fall color is so dreamy! I am so into all the fall vibes over here and this color / sateen material was the perfect romantic top for date night last night. I got so many questions about it on my stories, so that is when I know it's a good find, and had to share it ASAP. Since getting back from fashion week, I have been so inspired to try new outfits and think outside the box. That is why I decided to pair this plum color with these grey dusty jeans to give it the ultimate look. I also grabbed my cheetah slides (bc cheetah = neutral) and I can walk all day in them. Basically the entire outfit can be found at Nordstrom and Nordstrom has been killing it with the fall selection! I really want to order this top also in the black version to style it with some cute skirts and booties!
It was so nice to see hubby bear after a bajillion days of not being together. He is my ultimate partner in life and I missed his face so stinking much! Although our schedules have been crazy and he leaves me again for Asia this weekend, I have learned just to embrace this time in our life and enjoy the little moments we have together! Even if that means we are working on the computer side by side, time together is better than no time at all! And obviously my love language is quality time lol!
Top: Small / Jeans: 25 / Shoes: 7.5 = all TTS