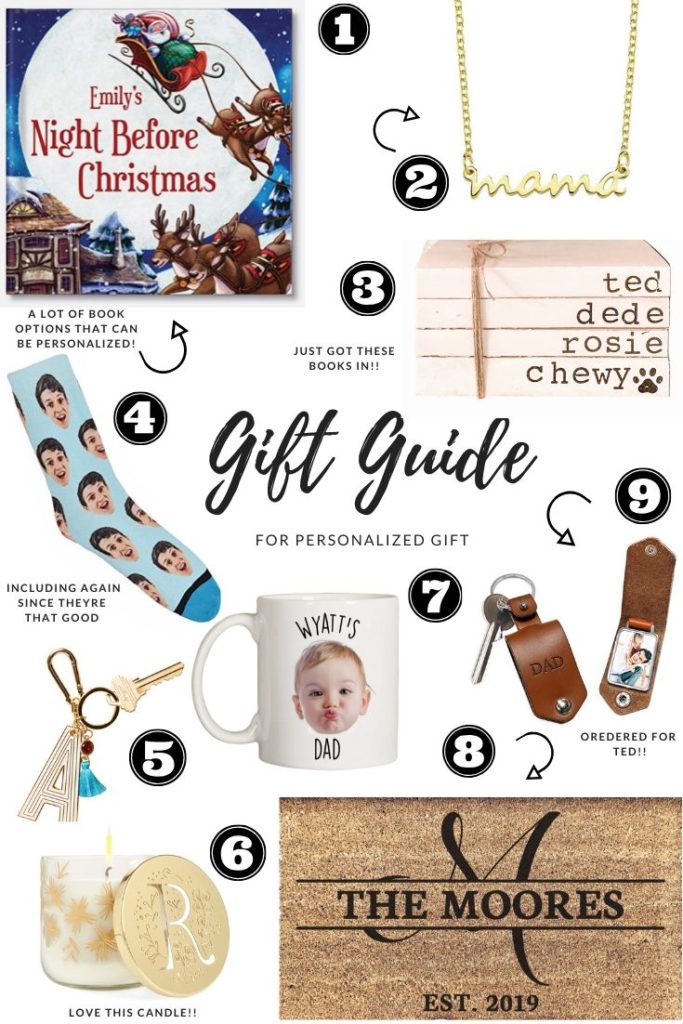 1 Book: Love love this idea for a personalized kids book! They have so many different options to choose from here!
2. Necklace: Love these necklaces! I actually have this one but with crystals you can find here!
3. Decorative Books: Got these in a so excited about them! Would be really cute on a fireplace by the stockings. They also gave me a discount code to share with you guys! DEDE10 for 10% off!
4. Socks: Yes I'm putting these in here again because they are too good not to!
5. Keychain: This is such a cute little keychain that would be a good stocking stuffer or add with a gift box! *update* this one actually sold out but linking this one and another here for other options.
6. Candle: Everyone loves candles but the monogram just gives it a personal touch which I love!
7. Mug: Shared this on stories earlier this week. I ordered for Ted for Christmas and he accidentally opened it when I asked him for help unpacking packages lol. He still loved it though!
8. Door Mat: Really love the look of this door mat and they have a couple ways to customize it!
9. Keychain: This is another one of Ted's presents. Its two day free shipping and really affordable. You just print out a picture to put inside!
Other ideas: