On The Dock of The Bay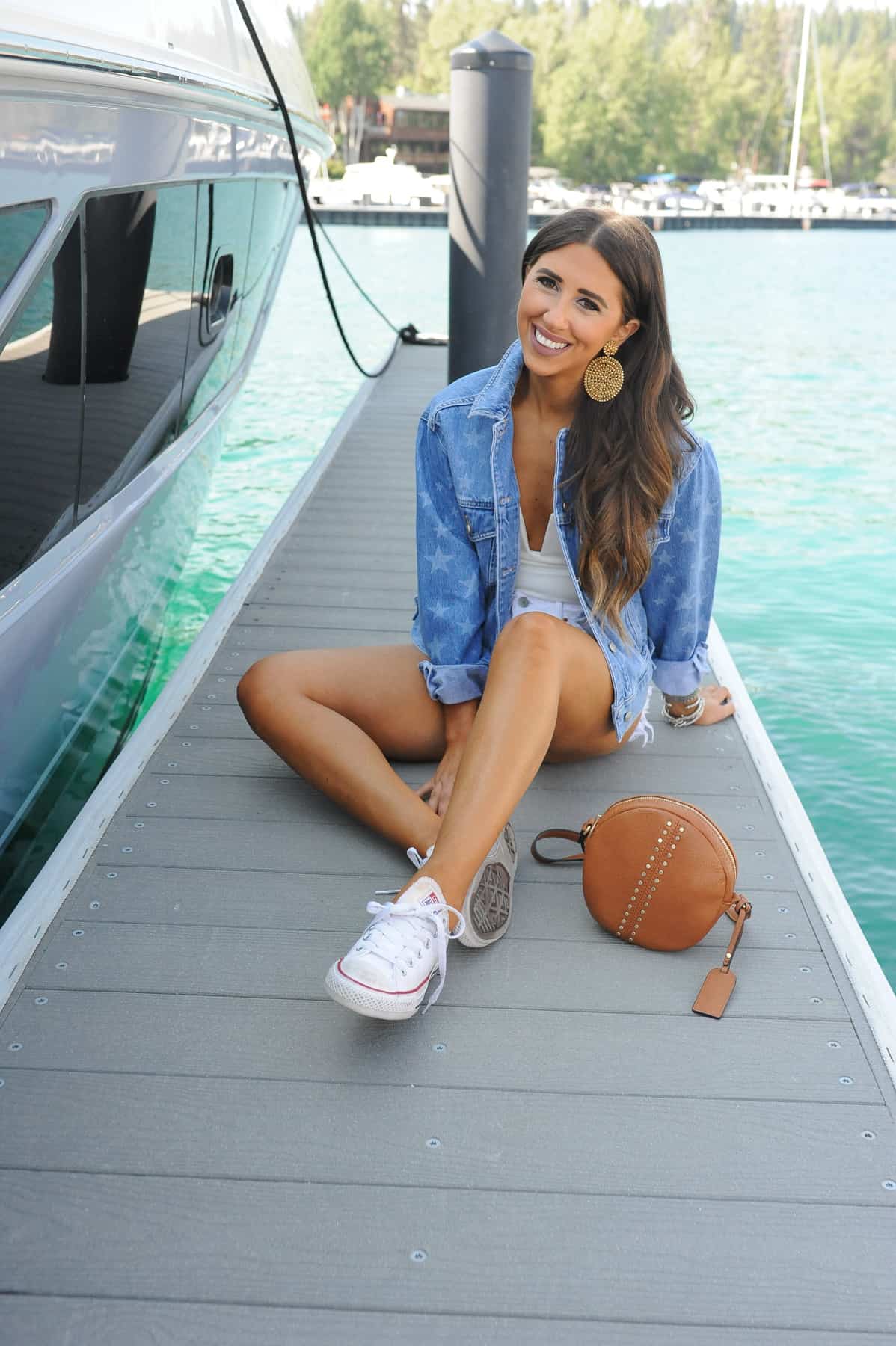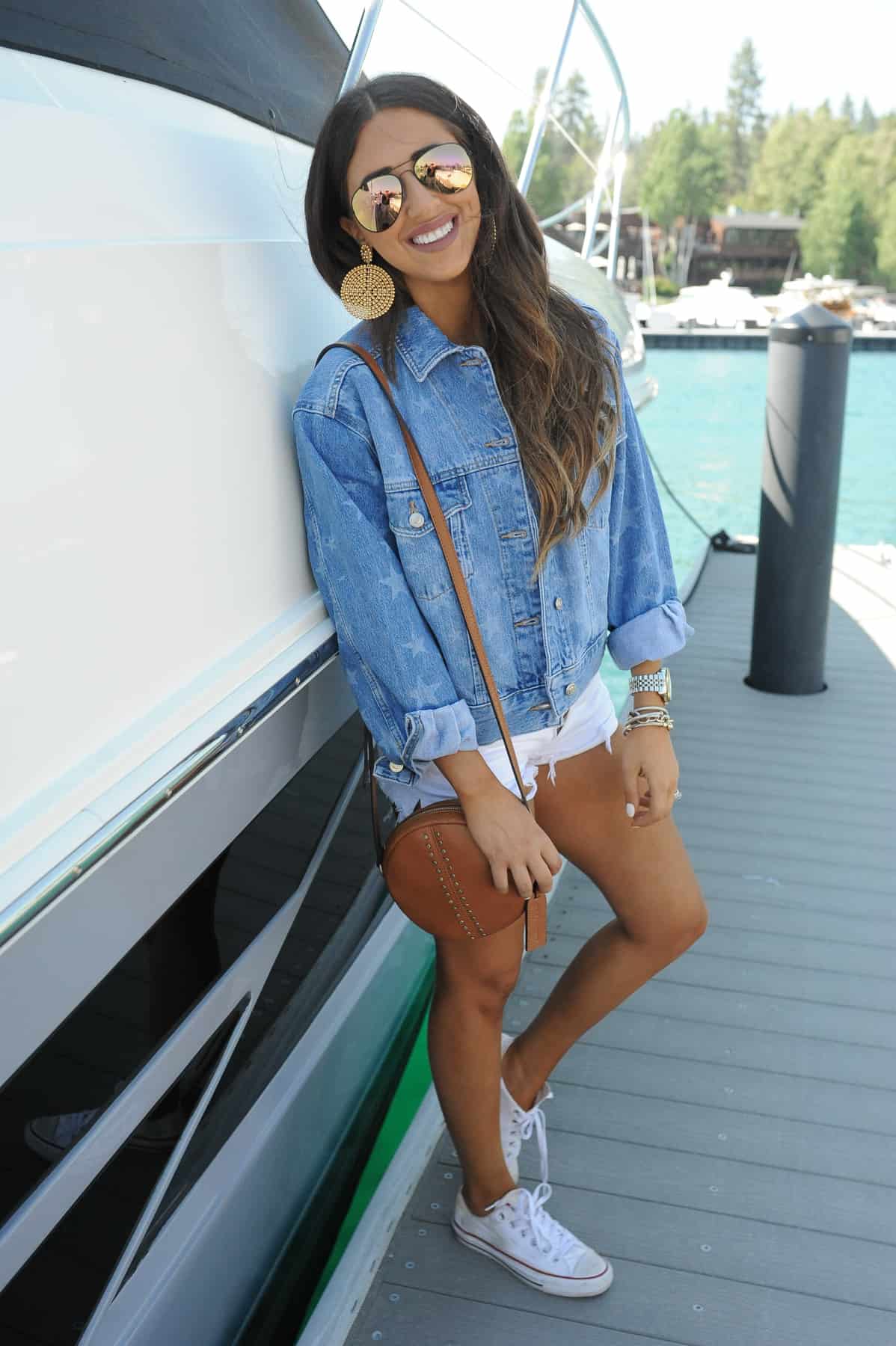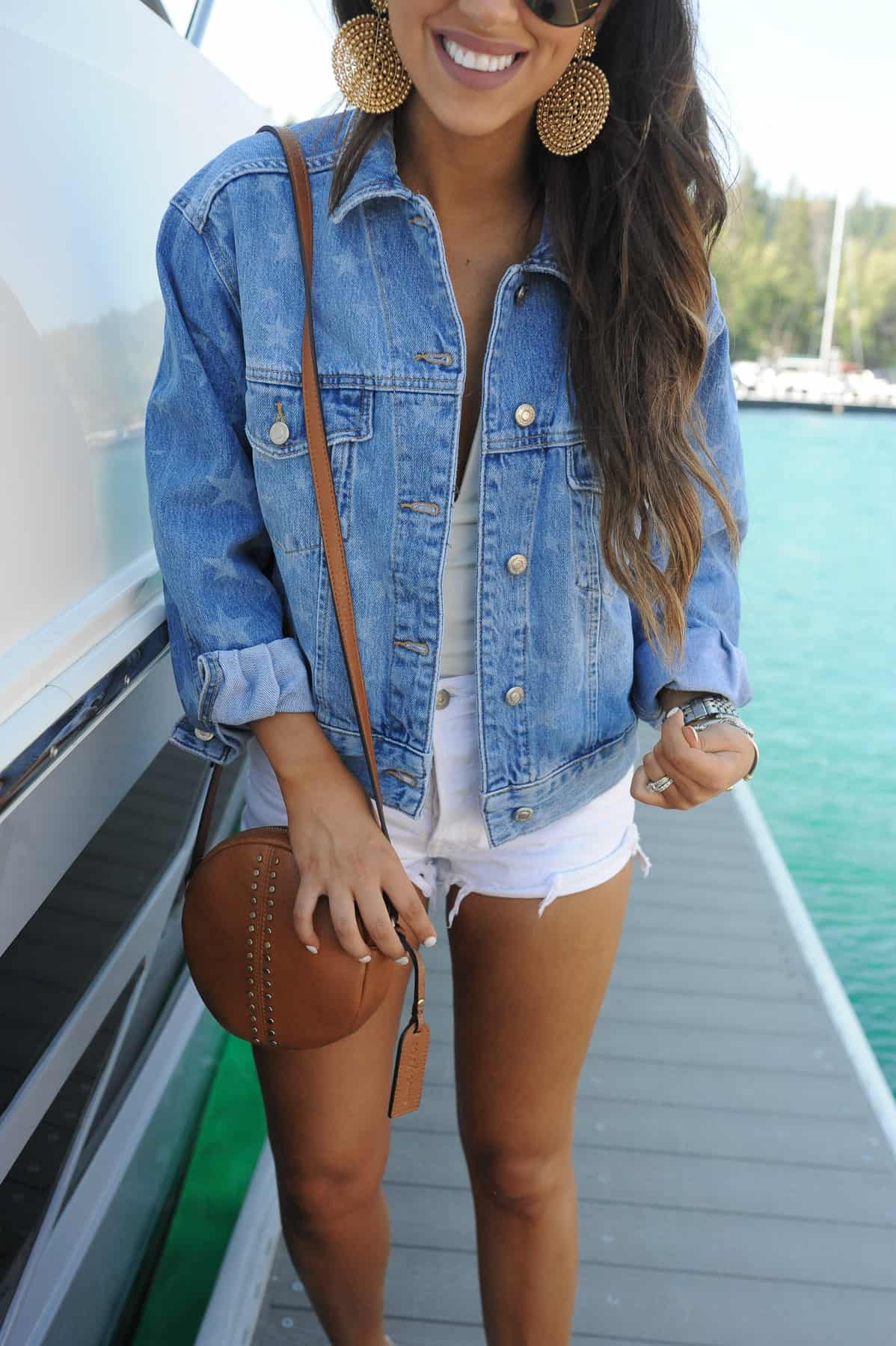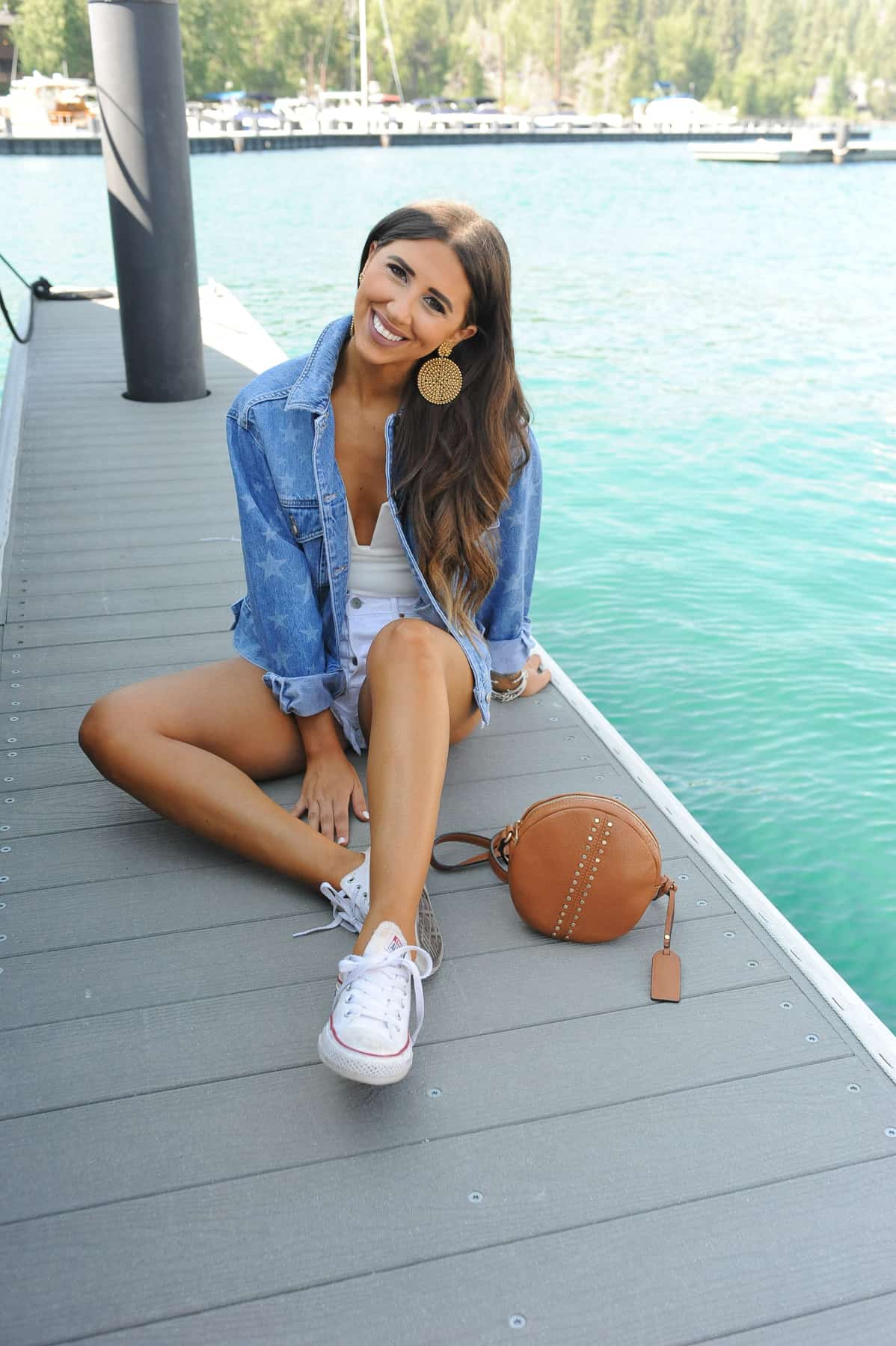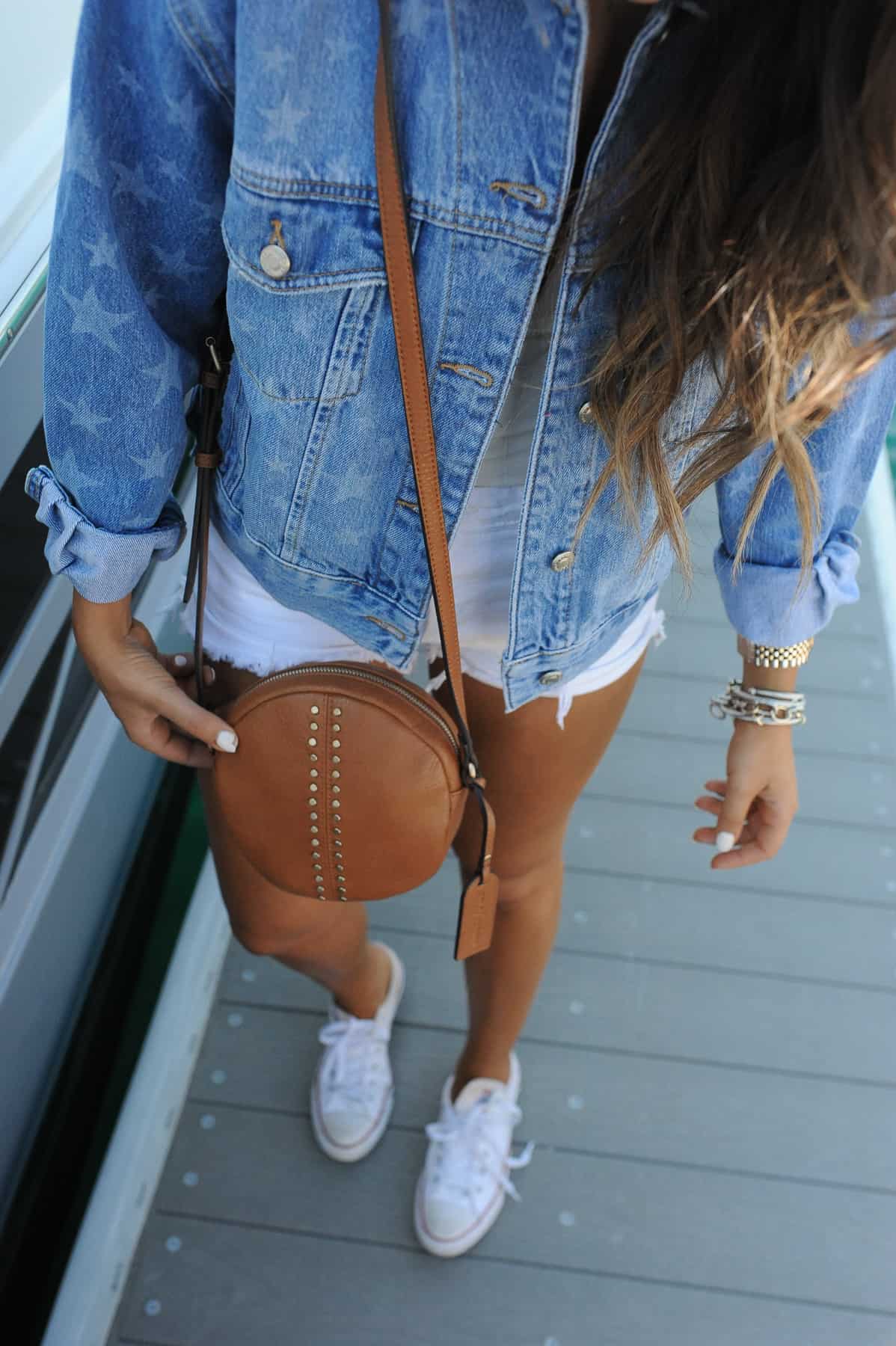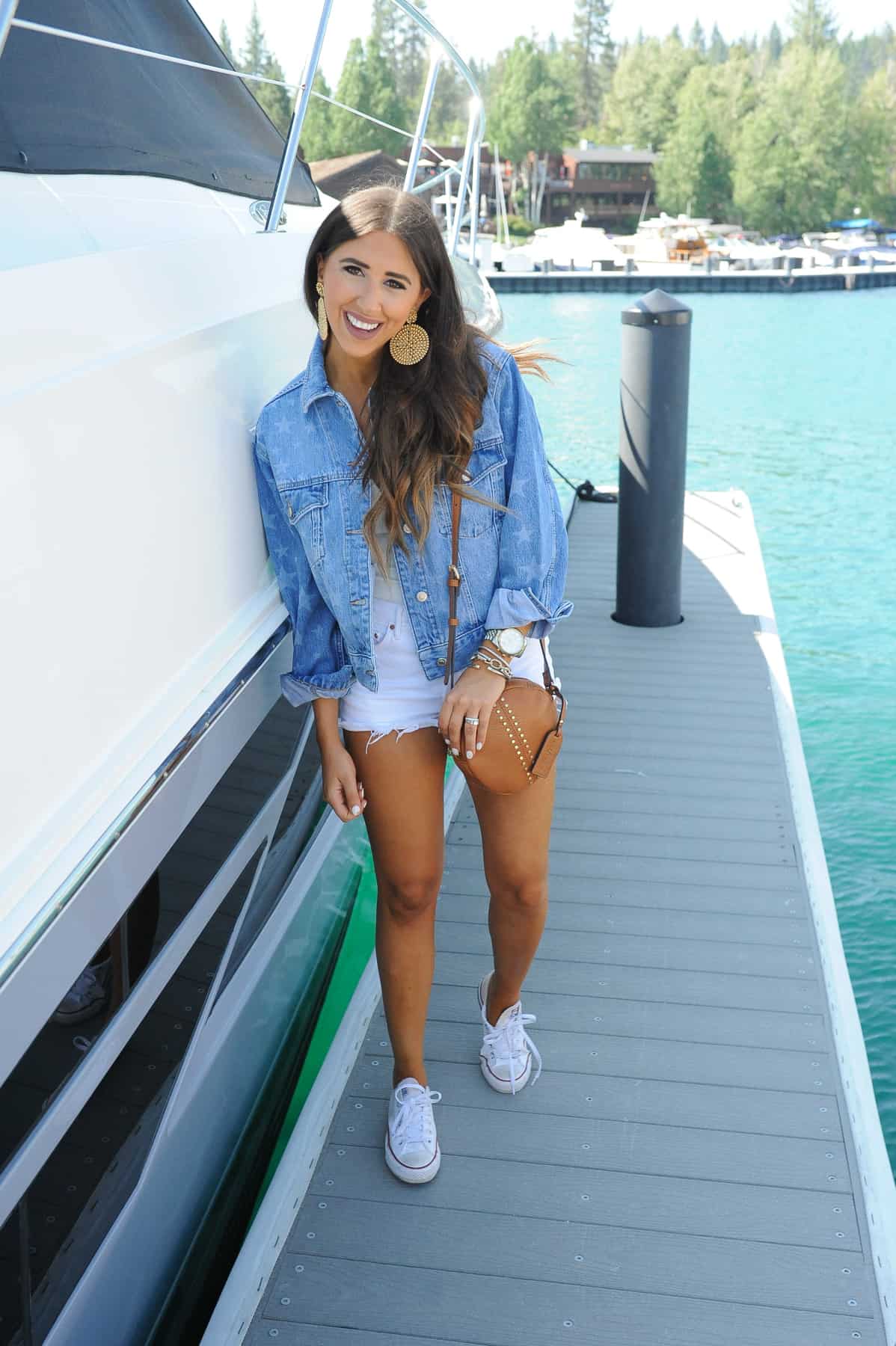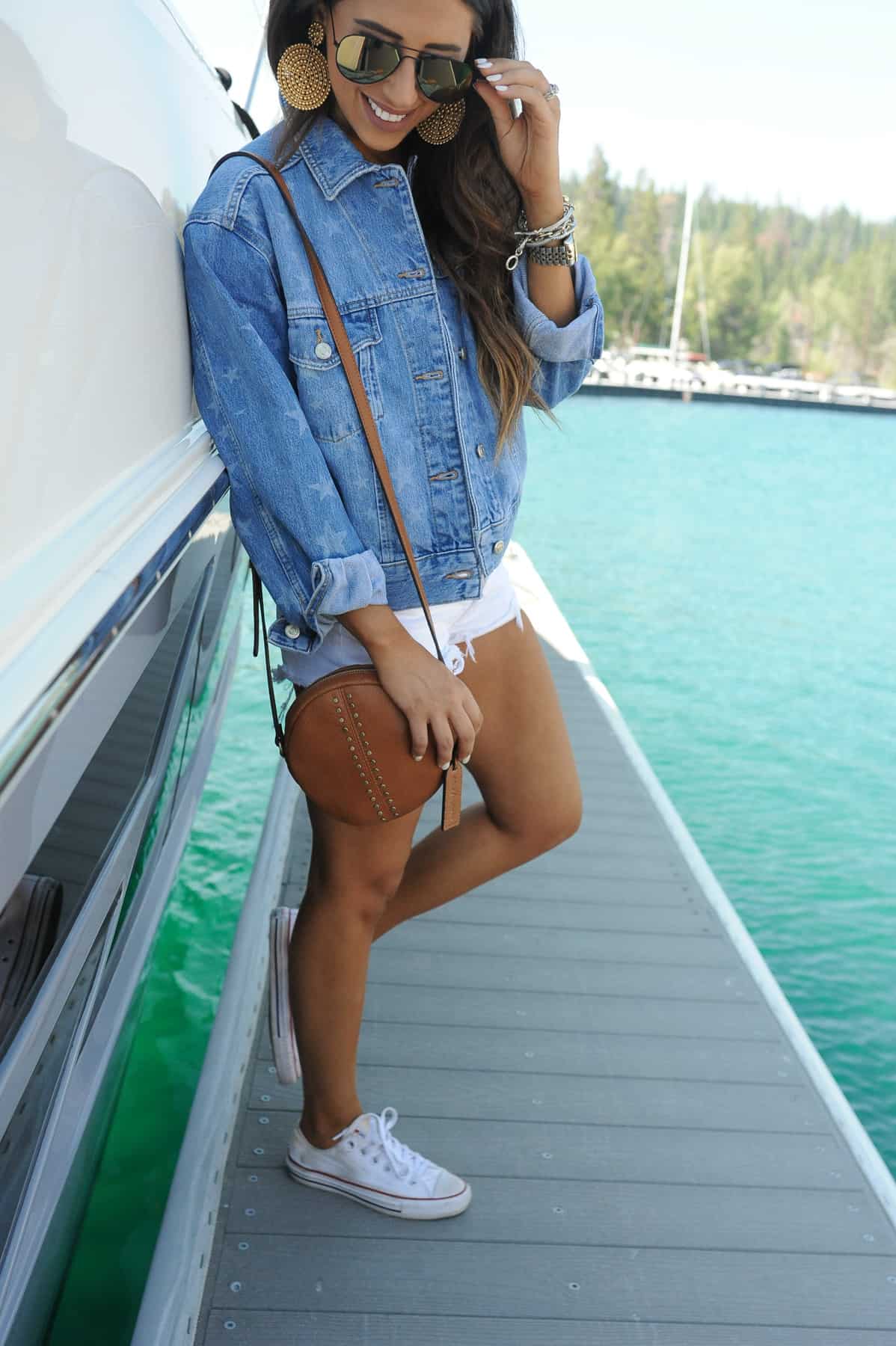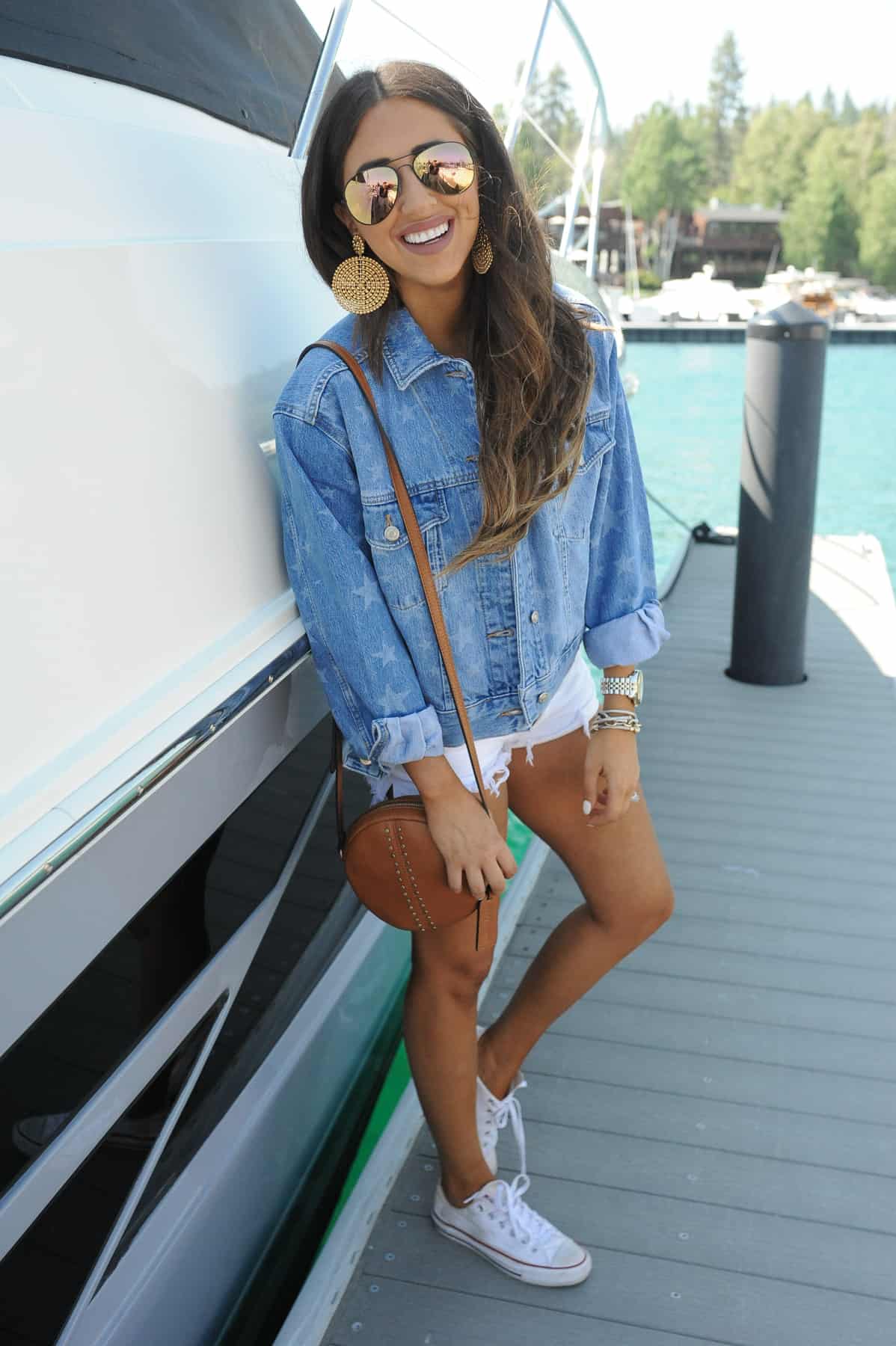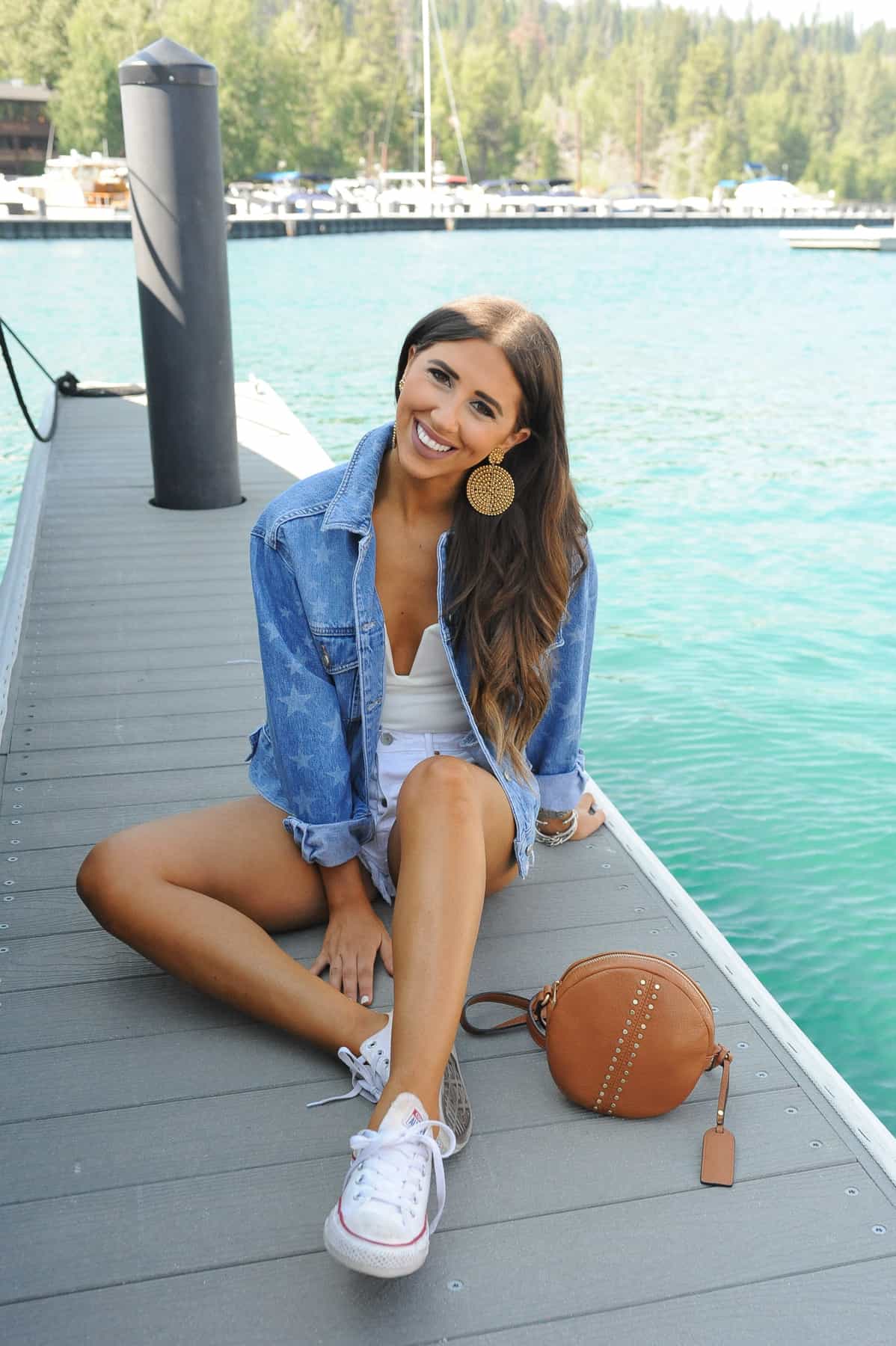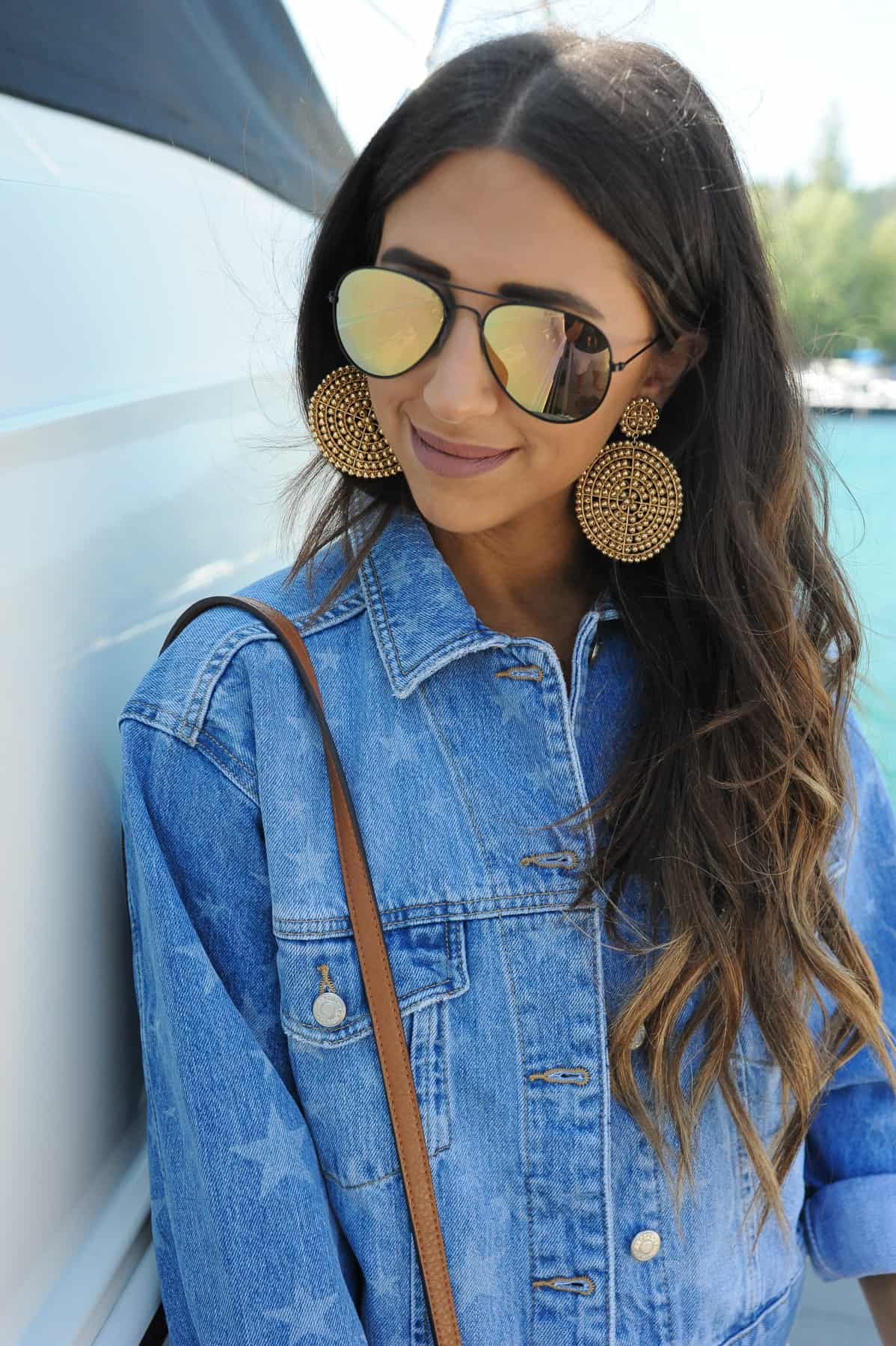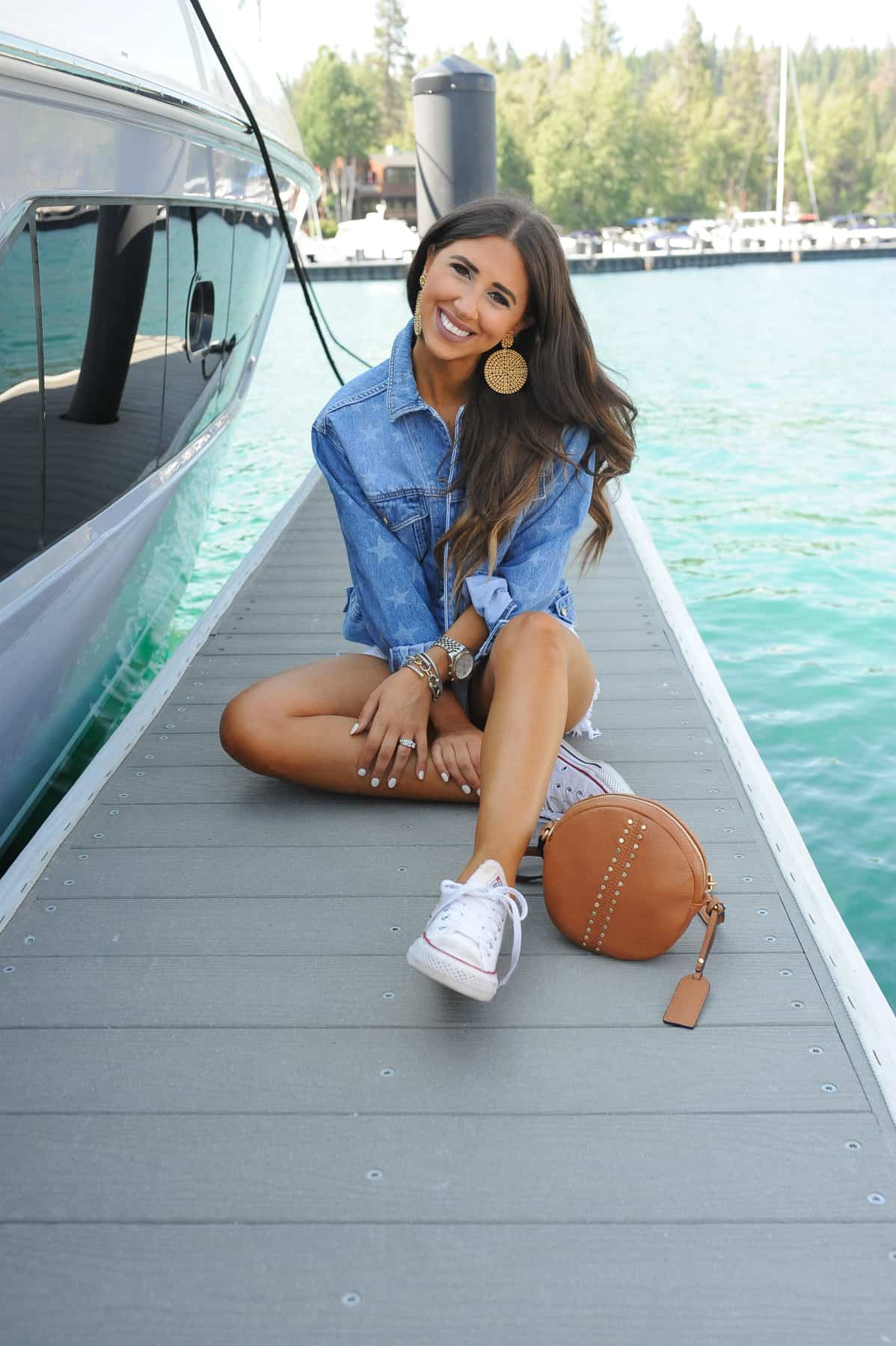 Jacket: Topshop | Top: by the way | Shorts: Free People | Shoes: Converse | Bag: Sole Society | Earrings: Lisa Lerch | Glasses: Sole Society
We have had such a blast here in Lake Tahoe so far! I didn't realize it would be so magical spending the 4th on the lake tubbing and relaxing then watching the fire works reflection from the lake. We are here with Teds family for an entire week and rented a huge house with 7 bedrooms! Ted and I were here in November for the snow but its an entirely new city during the summer. Its breathtaking and I can't believe we haven't even done half of our bucket list here! I plan on doing a full round up but for now, I wanted to share this look with you all! We went for ice cream on the lake and I wore this outfit!
First, I never travel without a jean jacket and I thought this star print would be perfect for the trip! My favorite part of this outfit is my new bucket bag and sun glasses from Sole Society. I have been carying this bag everywhere this week! It is simple, cute, and I can put it in my big bags if I am carrying that too. It's perfect for adventuring and also comes in a few other colors! Sole Society has so many other crossbody bags that are perfect for summer! I also have been wearing sunglasses non stop since its so bright here. These are an absolute fav and so affordable!
Well happy almost weekend! I bet all of us are a little thrown off this week since the holiday fell into the middle of the week!
*Thank you Sole Society for sponsoring today's post!