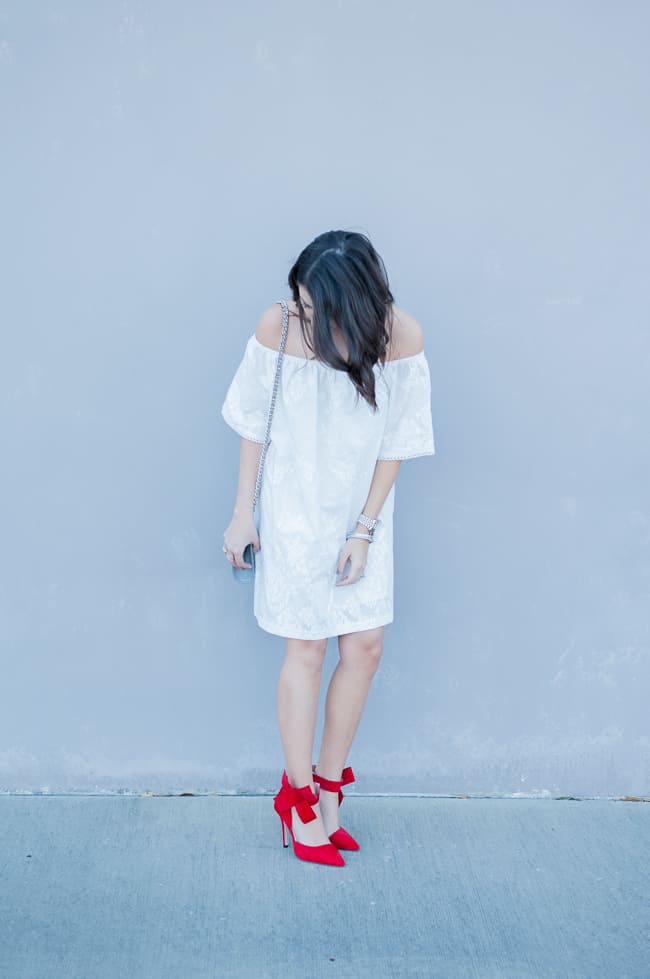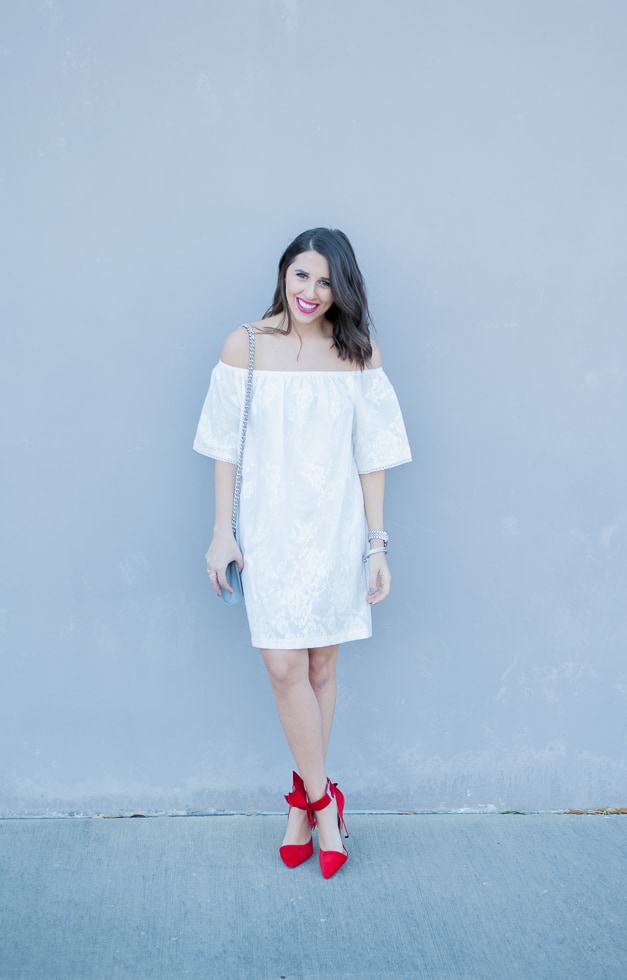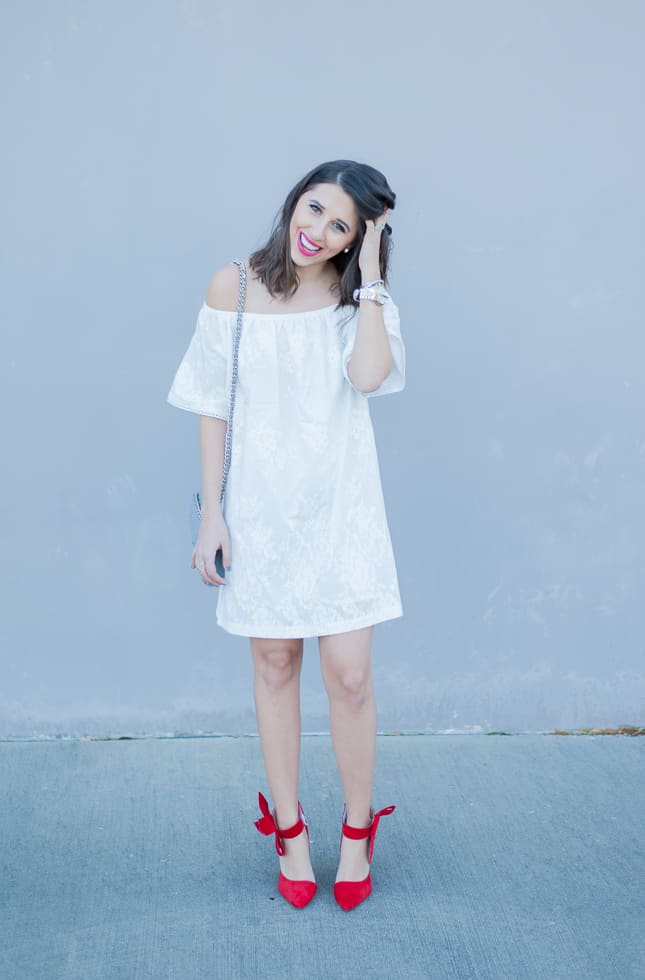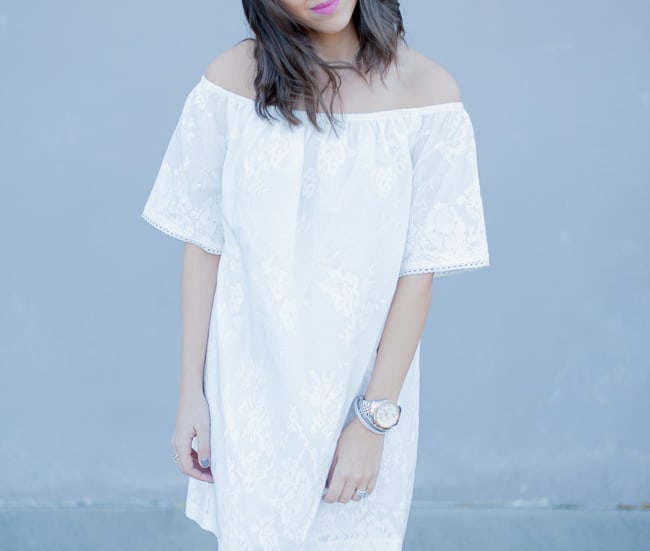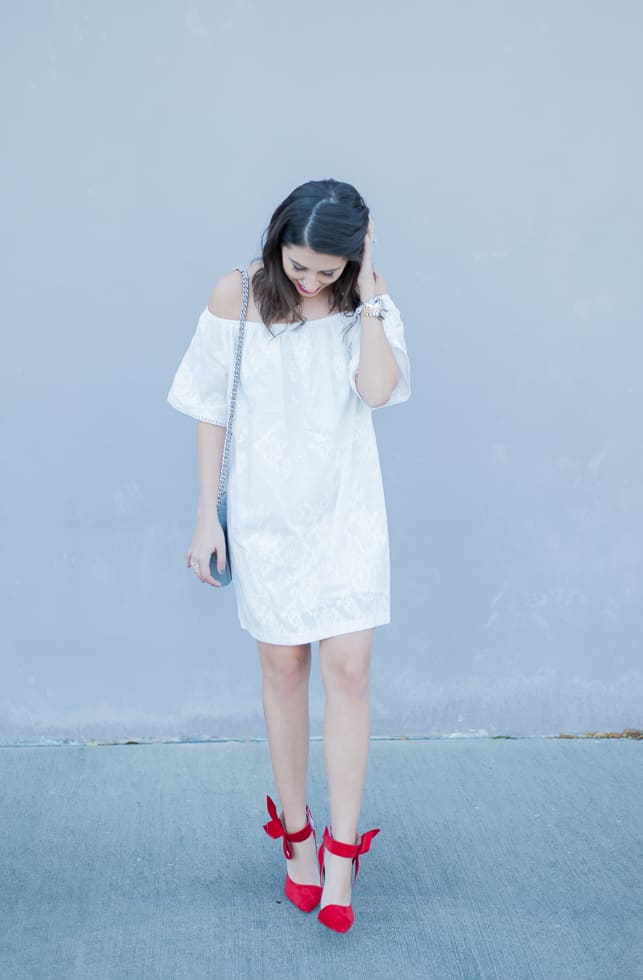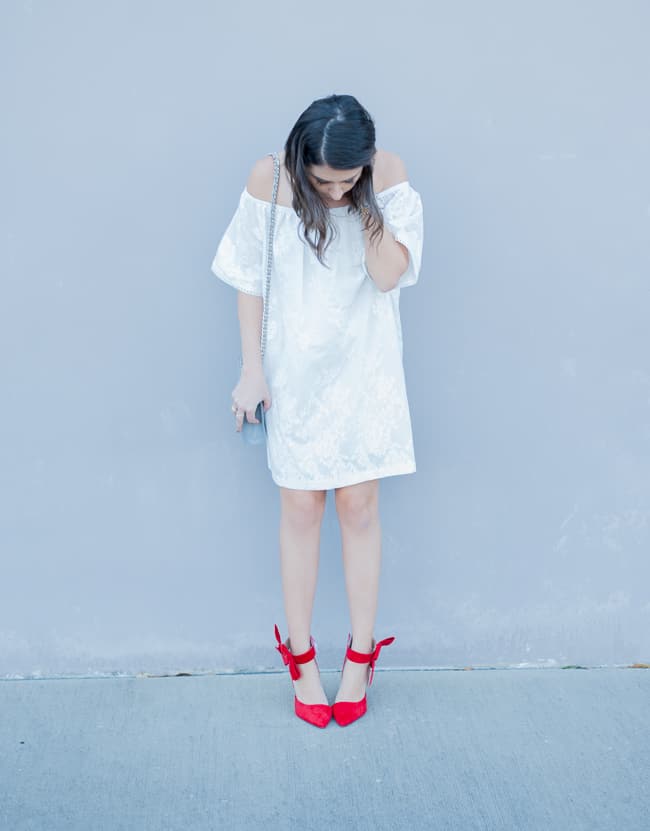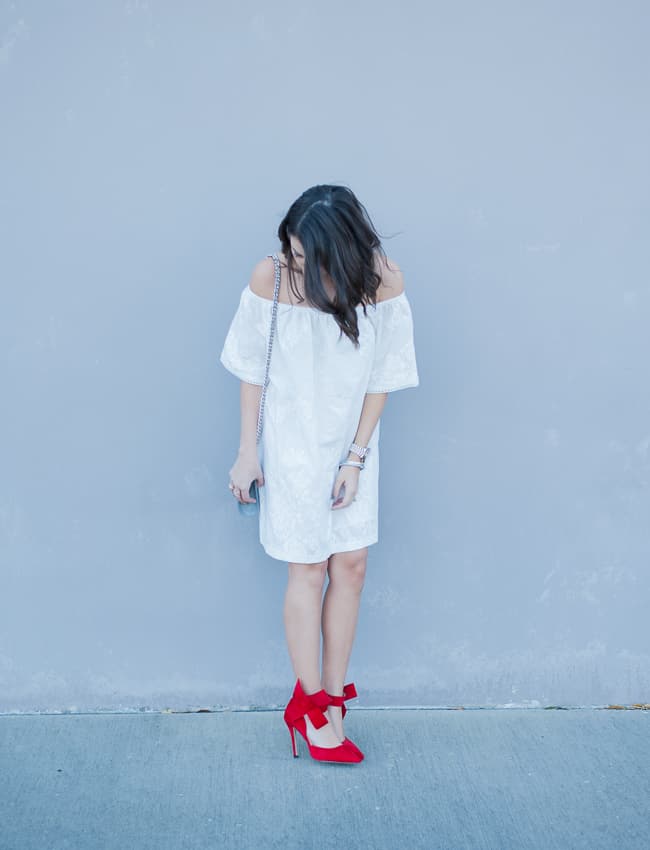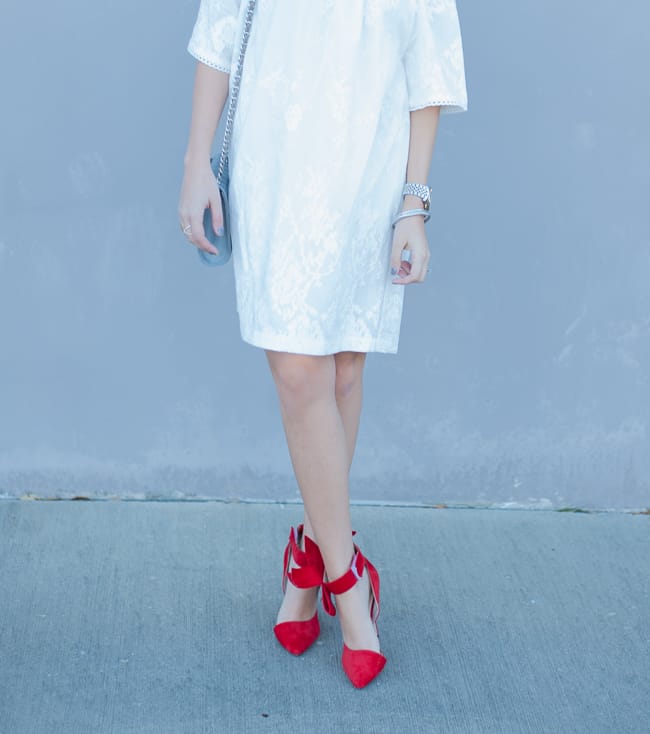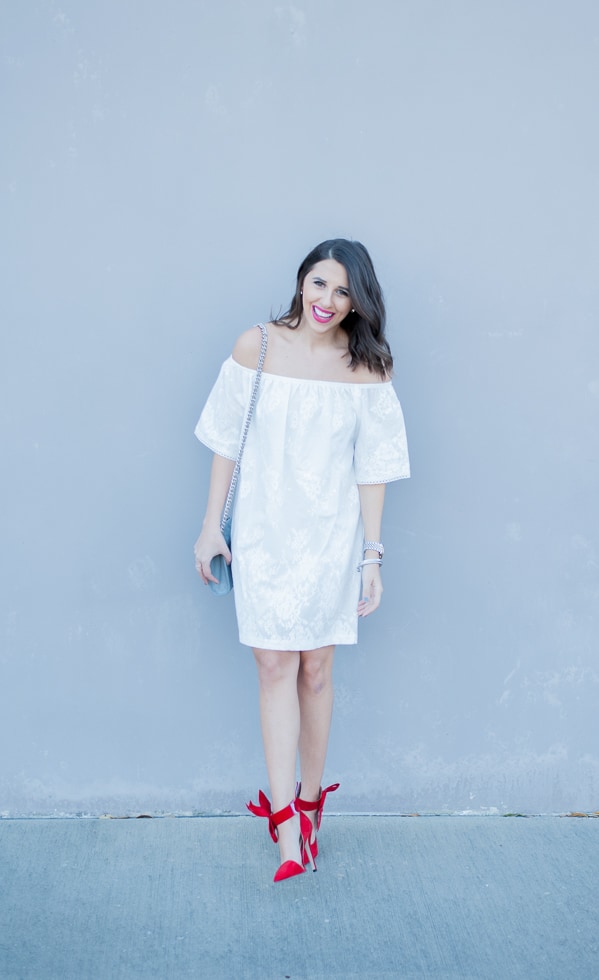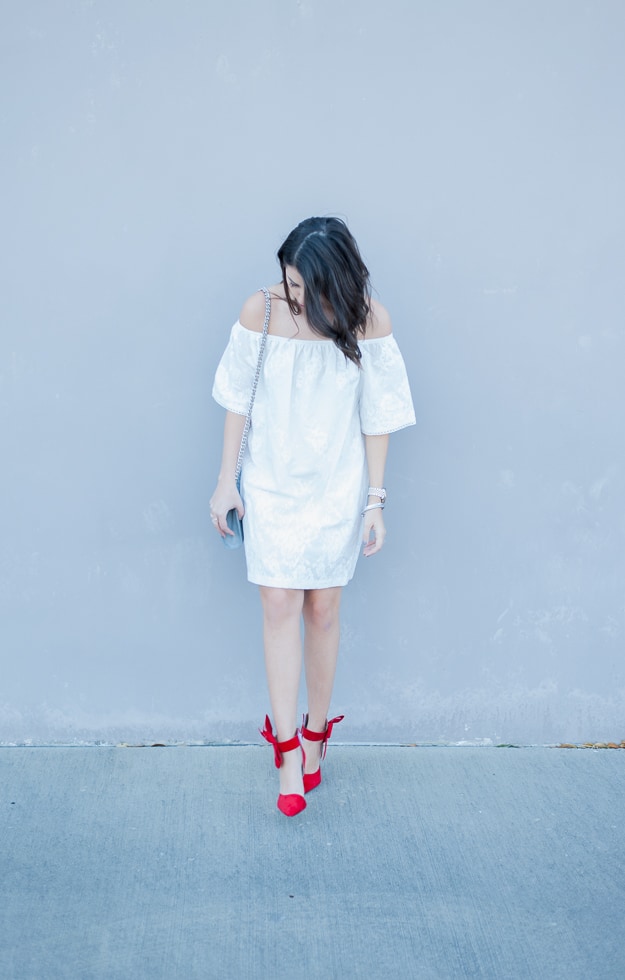 Off the Shoulder White Dress: BB Dakota (similar) | Shoes: Amazon | Purse: Rebecca Minkoff | Lipstick: Nars
So I tried editing these pictures for you all to tell the detail on this dress but the more I stare at it, the edits look so weird lol oh well! I hope you get the point of the detail this dress has to offer. This entire week this dress has sold out then restocked. I would recommend keep checking back because this is a darling dress you don't want to miss. Here is a very very similar dress if you are looking for an alternative for a better price. Now for these shoes, aren't they darling? Well they won't break the bank but they also won't get you far in your steps lol. The price makes up for the quality of these shoes so I wanted to make sure you all know what I know. I have seen them all over and thought they were the cutest but I would recommend investing in some like these that are probably a little more comfy but more pricey. If you are in search of just shoes for the looks for a cheap price, these are your gals, which is why I went for them.
Thanks for following along! I love this look for the beach or a fun fiesta. The red lips go with the shoes and thats a fun tip for you all to coordinate in your looks. I hope you all are surviving this Monday. Today is the day I get my booty back in the gym after being a bumm last week from my wisdom teeth surgery.