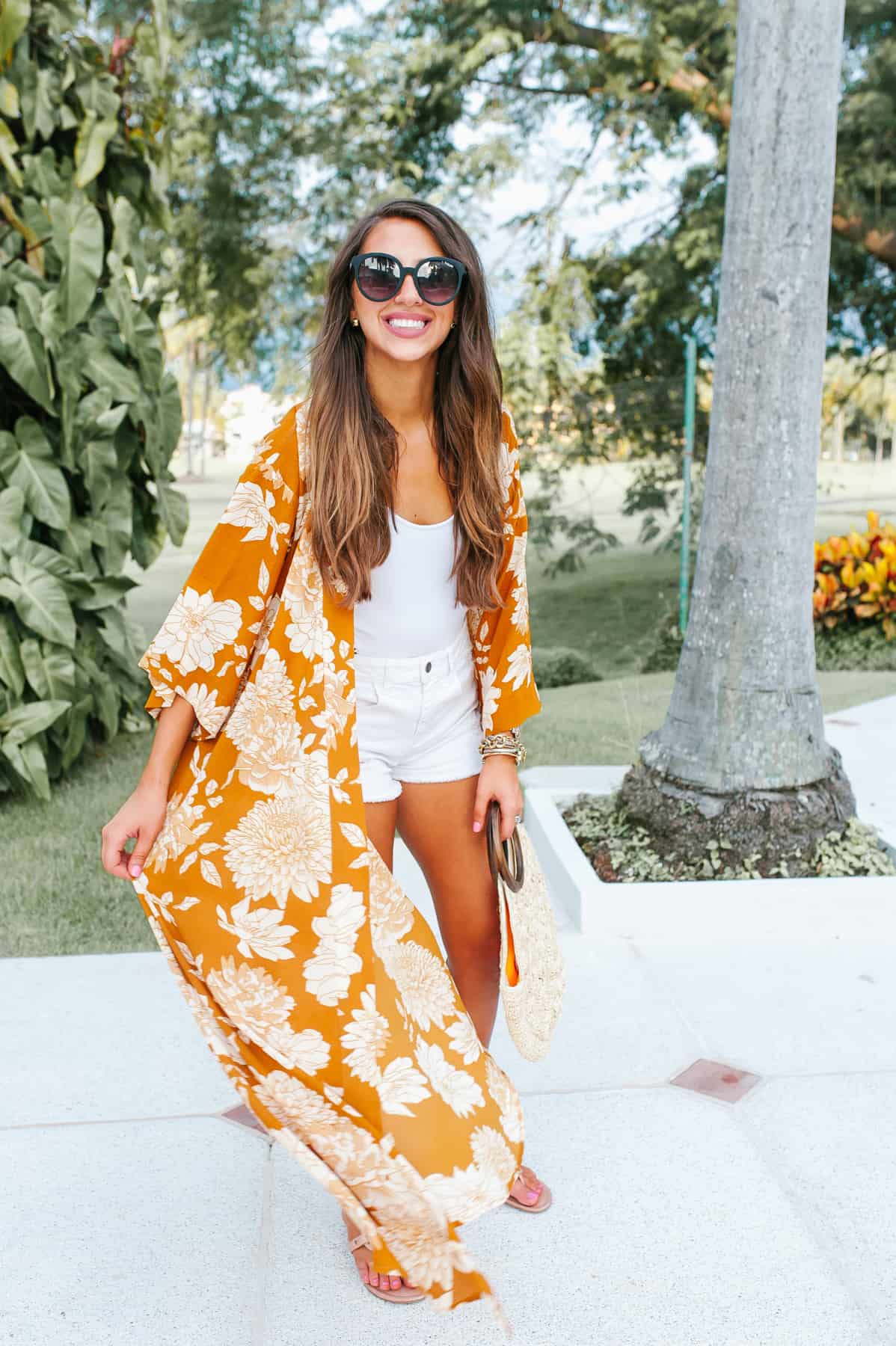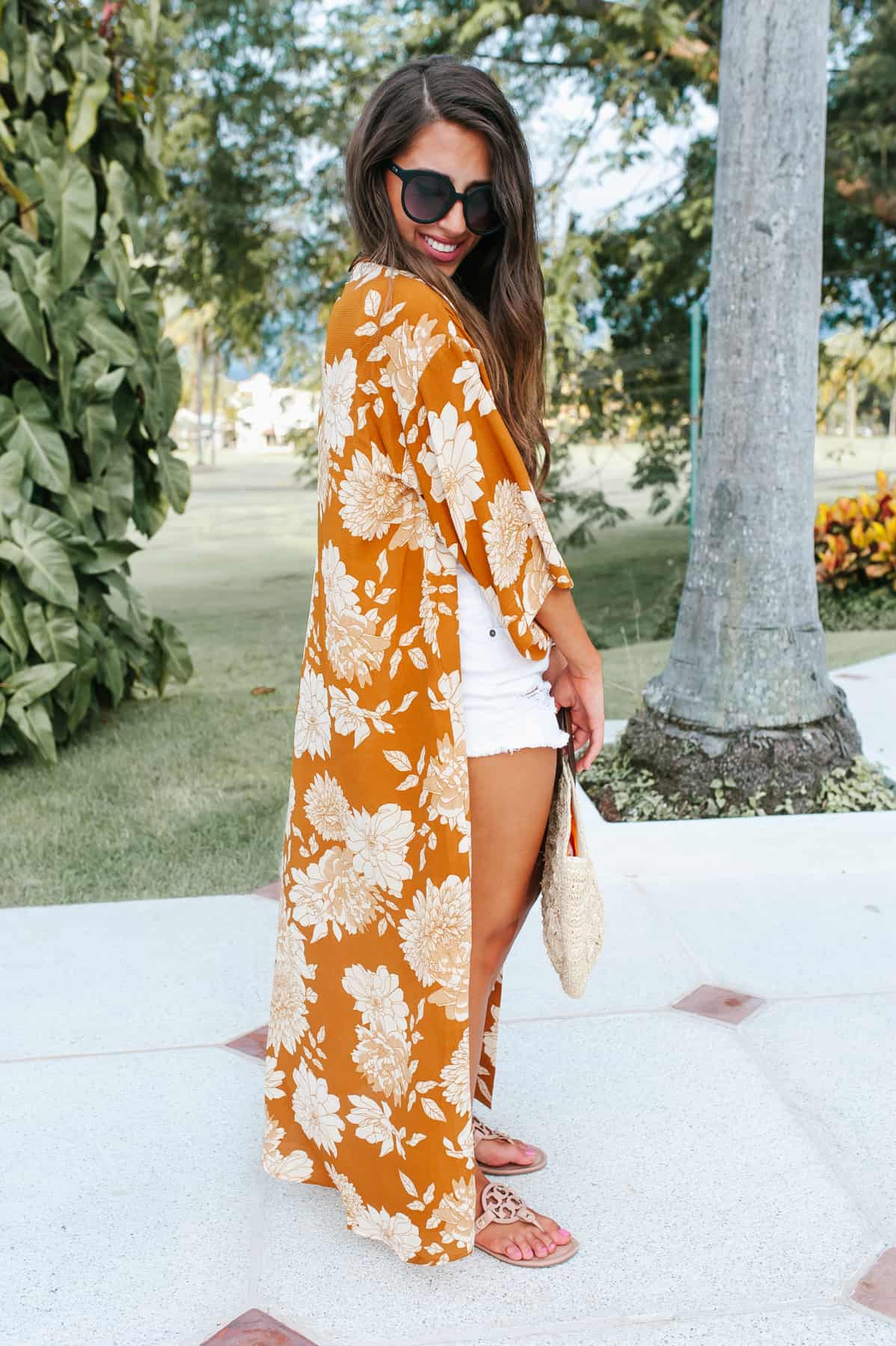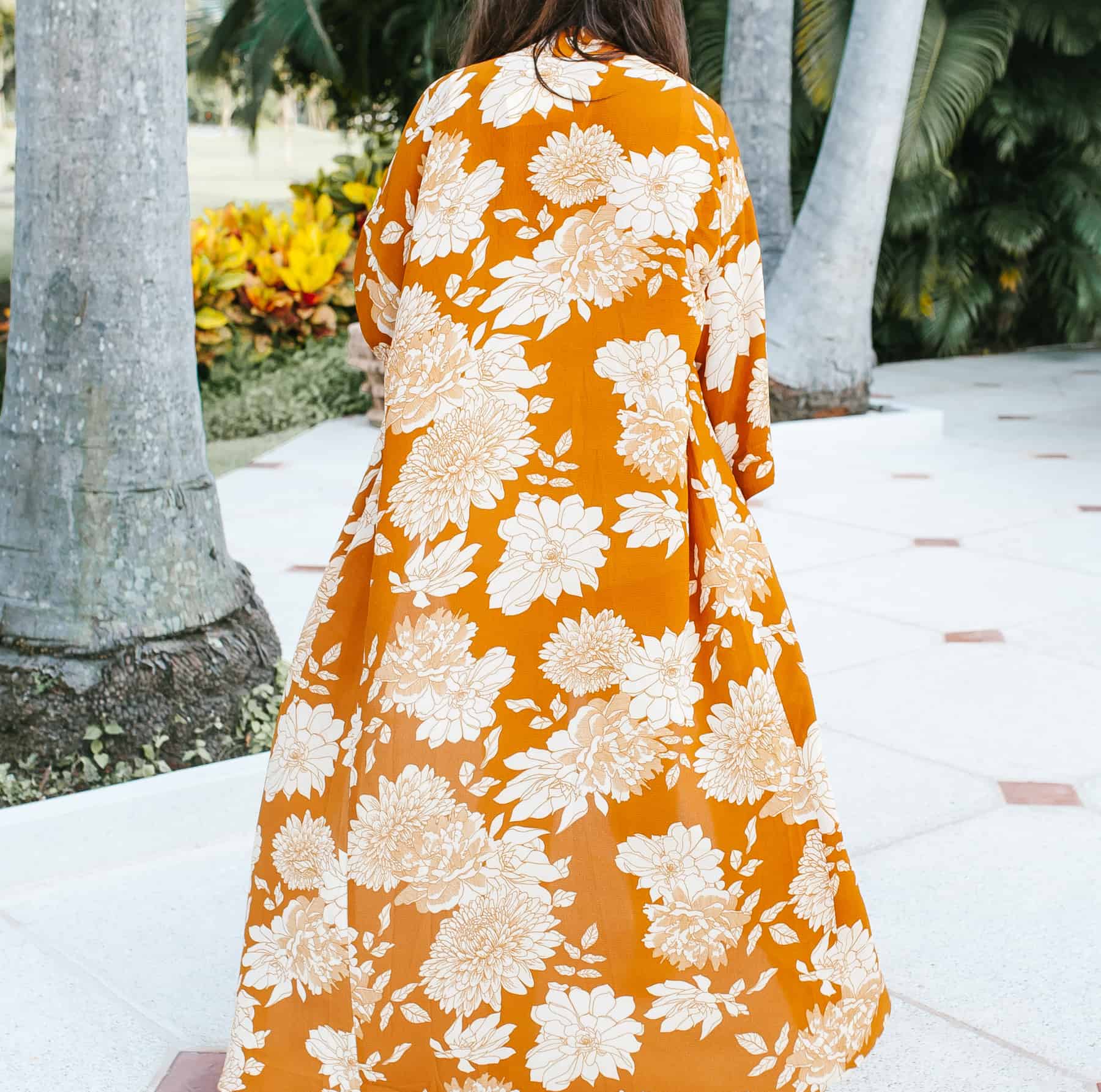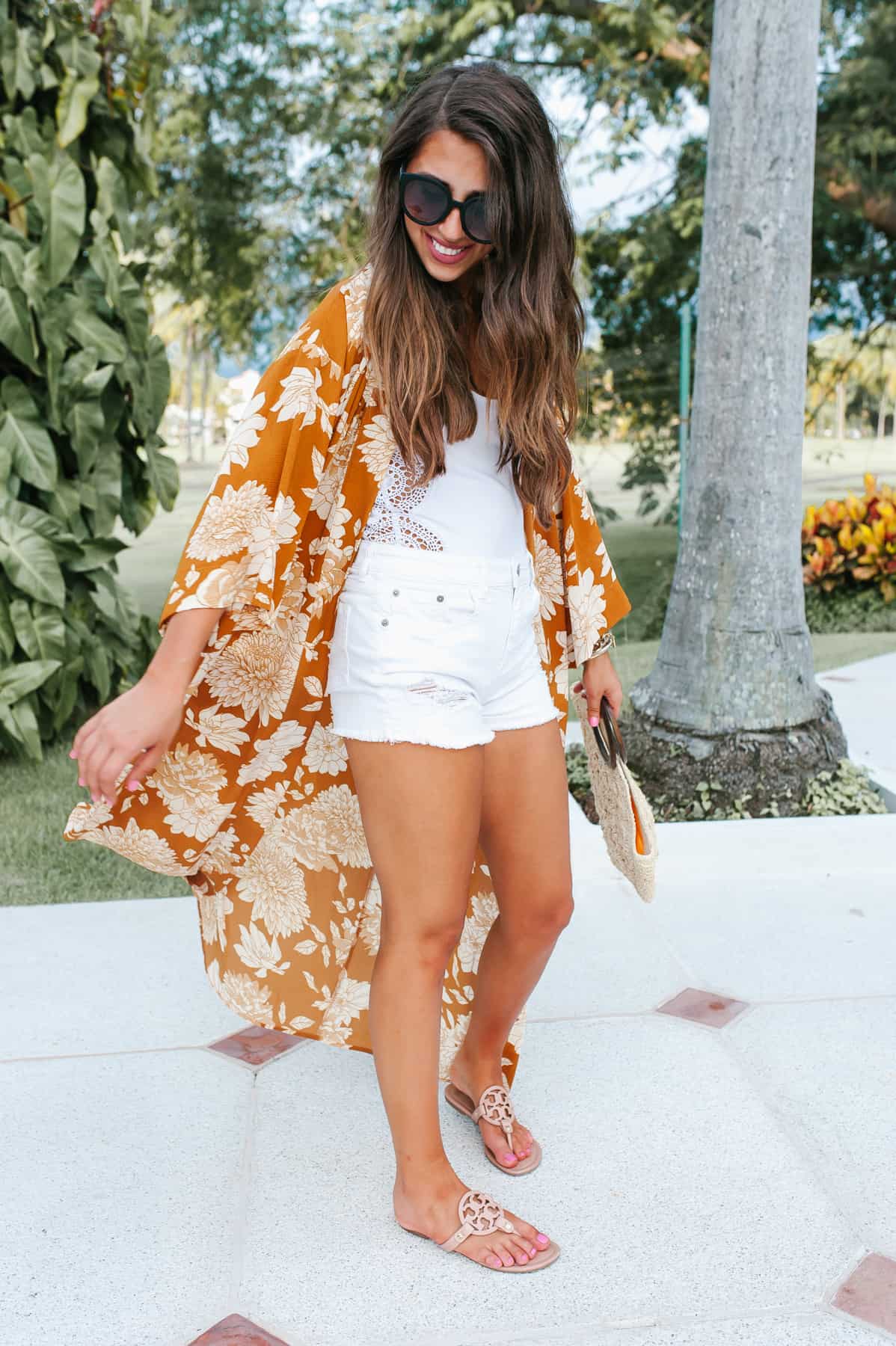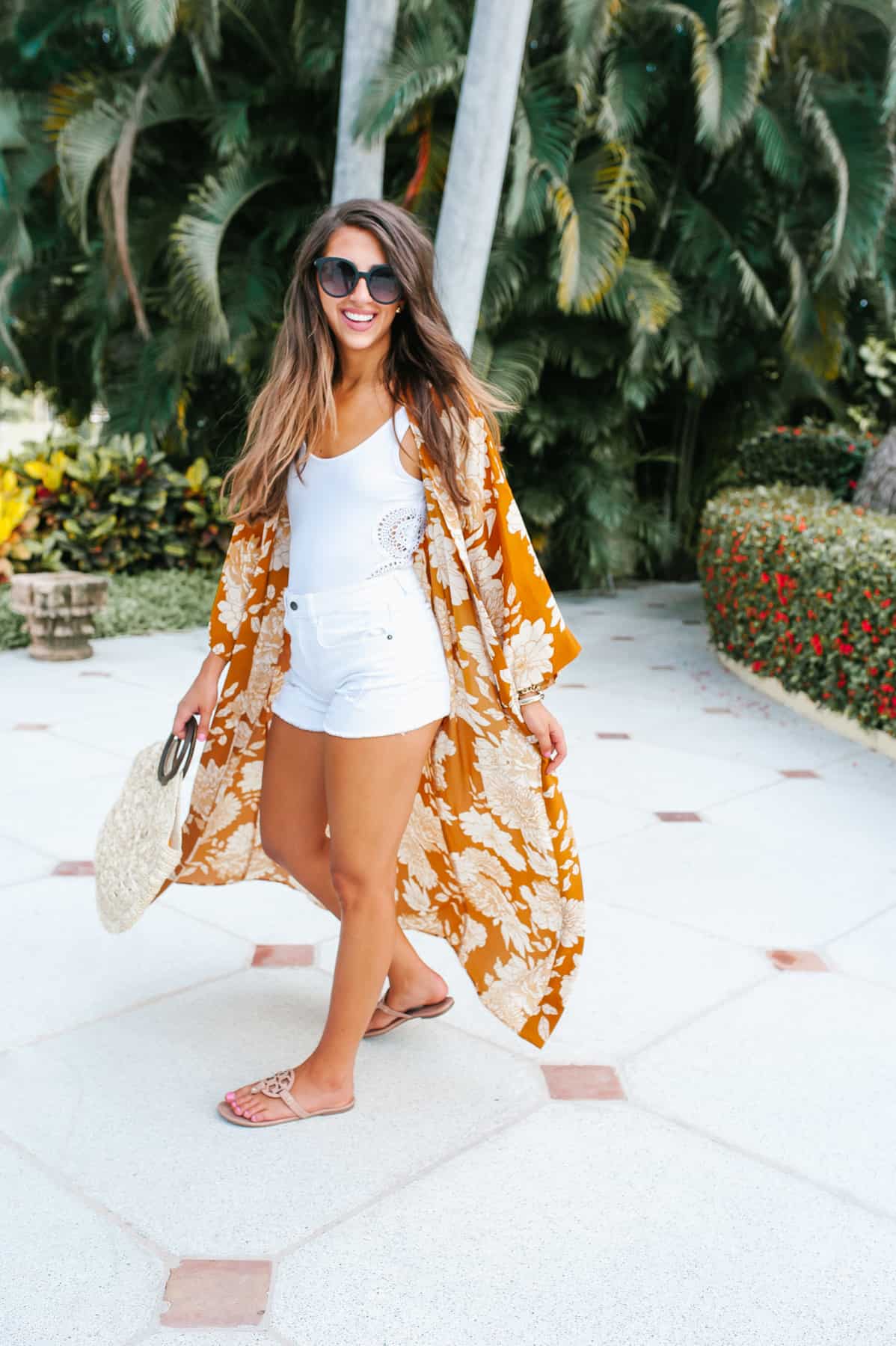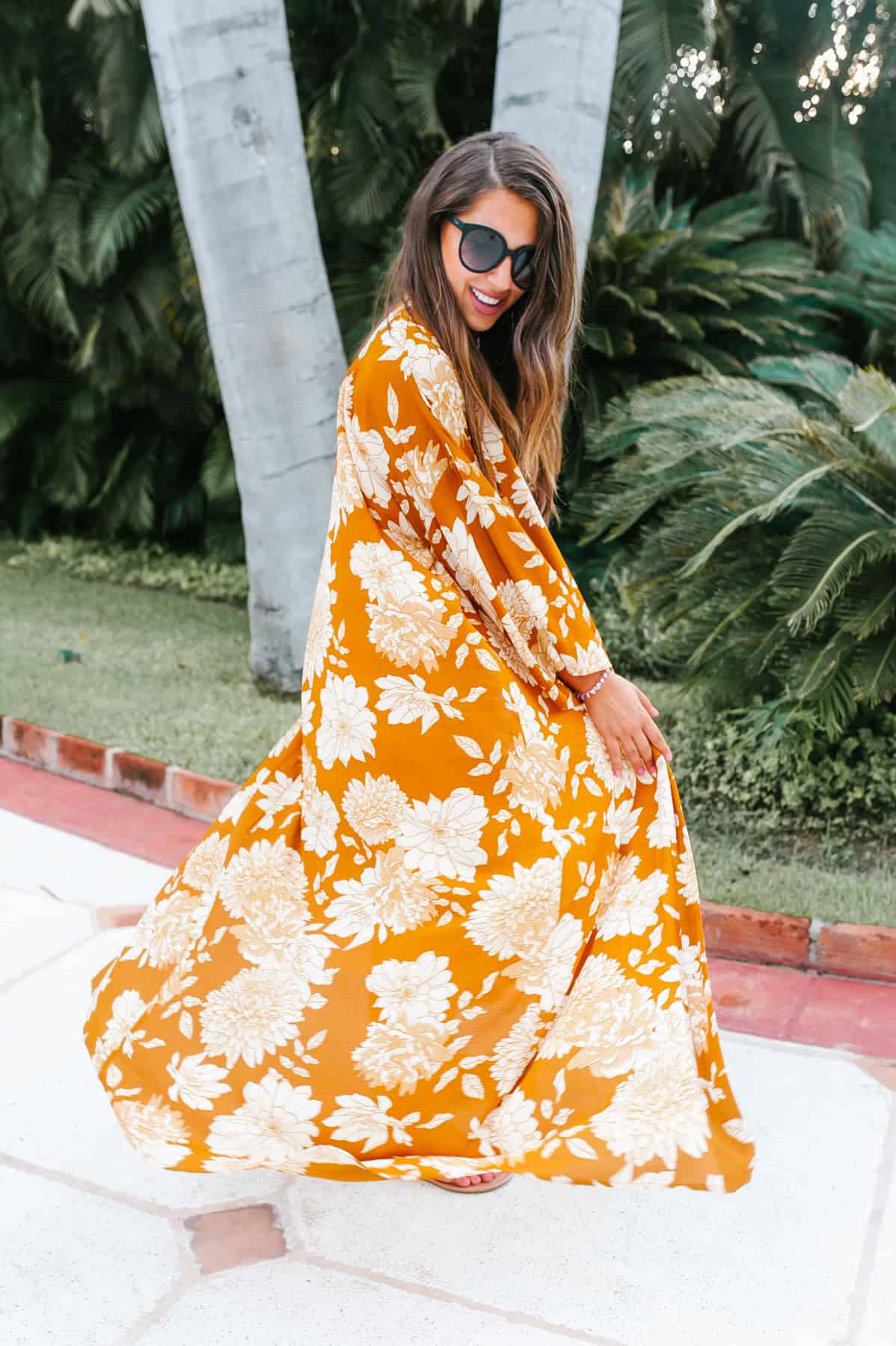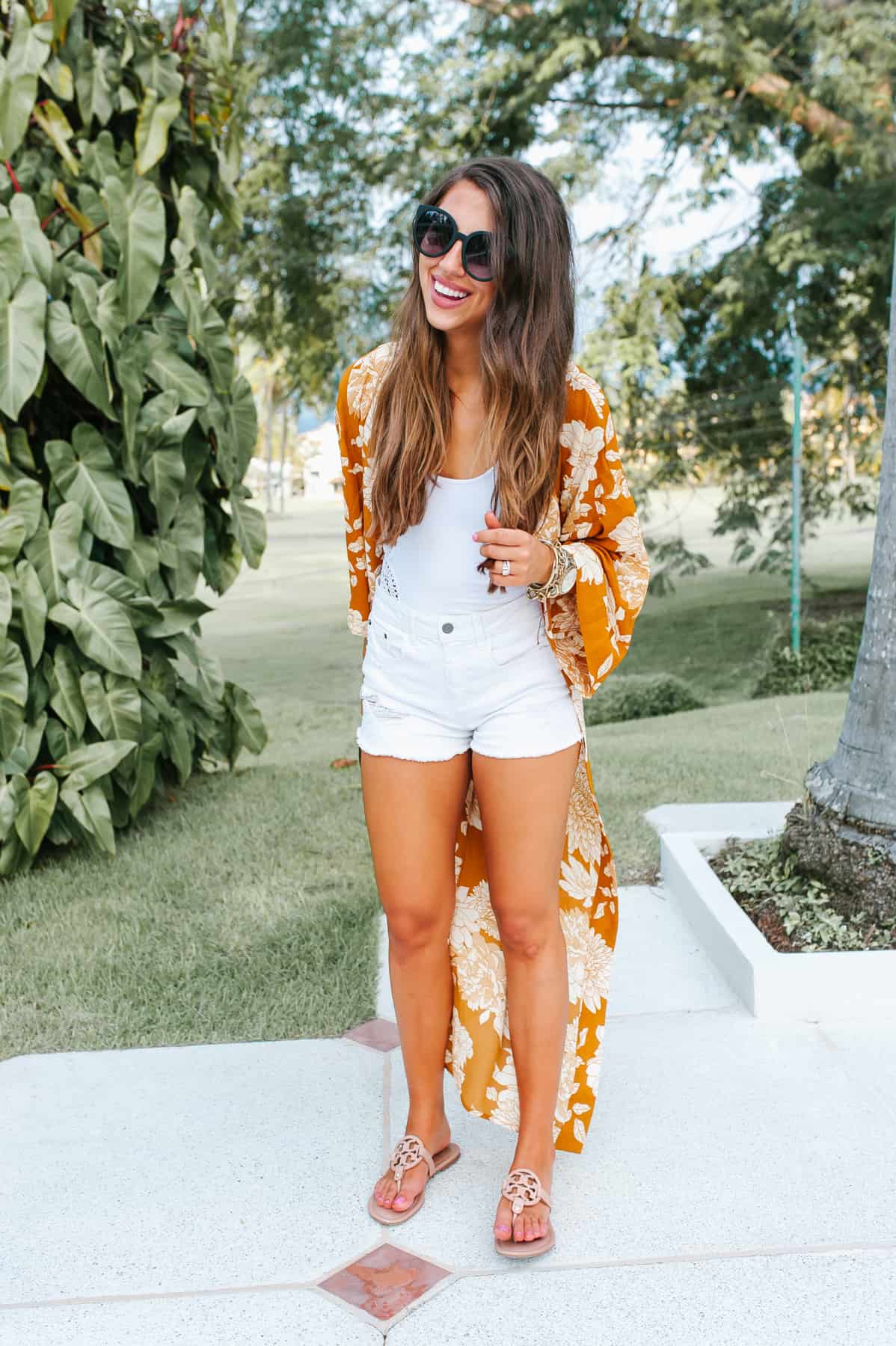 Kimono: Mimi Chica | Shorts: STS (THE VERY BEST) | Bodysuit: Topshop | Shoes: Tory Burch | Sunnies: Quay (similar) | Earrings: Tory Burch | Watch: Michael Kors | Bracelet X: David Yurman | Bracelet: David Yurman
Swoooooooon! I feel like we all have those days where we want to dress up and be a little "extra". Ted wouldn't stop calling me "extra" while frolicking the resort in this GORGEOUS kimono for brunch. I was so excited that I got so many direct messages about this babe because that feedback means to me that you all LOVE an item (I love dms!). Yes, you must have confidence to rock a long jacket such as this, but you'll thank me when you do! I got a ton of compliments on this piece at the resort and it just makes such a fun statement. Long jackets / kimonos / dusters whatever you want to call it are so in! The color on this babe also makes it PERFECT to transition to fall. Here I styled it all white with this tank (on sale) and my favorite shorts BUT I will be wearing my favorite white jeans with this tank when fall comes around. I could also go with an all black jeans and top look with booties for the fall! Another way to style it is with some denim shorts and a white tee. The possibilities are endless! I'll be sharing an example on my stories today. PS wearing a XS for size reference!
I found this piece on Nordstrom's website and always get so excited when I find unique pieces from them! You know I spend a good majority of my day trying to find the best pieces and for the right price. I found these items just in time for our trip! Which was AHHMAZING. Literally Nordstrom never lets me down. Especially before my trips. PS Ted is working on a video of our trip that I am so excited to share!