Maternity Musts
You don't need much for maternity! Especially since its just a season. Here are just some of the basics that I got. For all my mamas reaching out asking to do shower dresses, that is my next blog I'm working on as well as a baby products guide!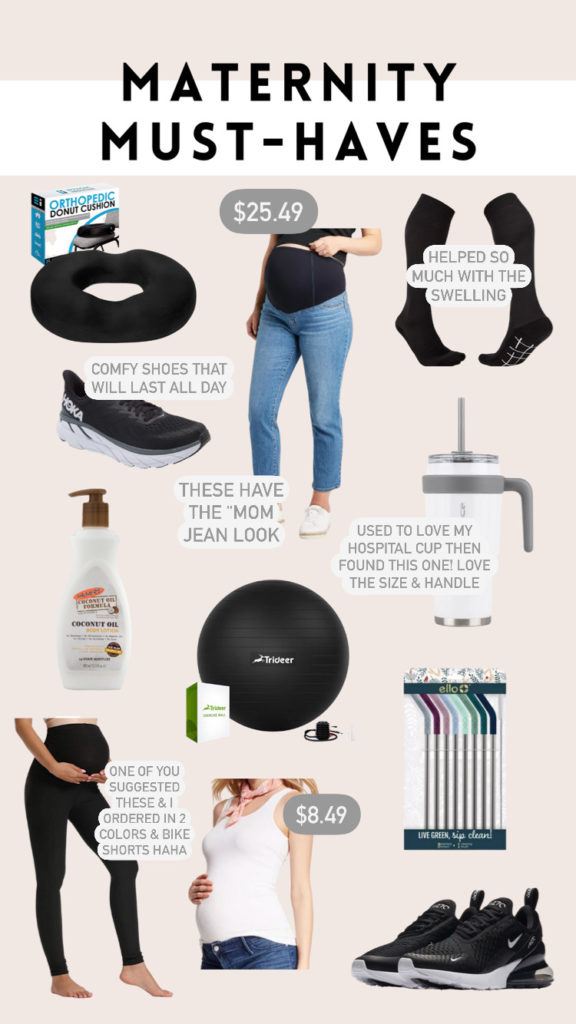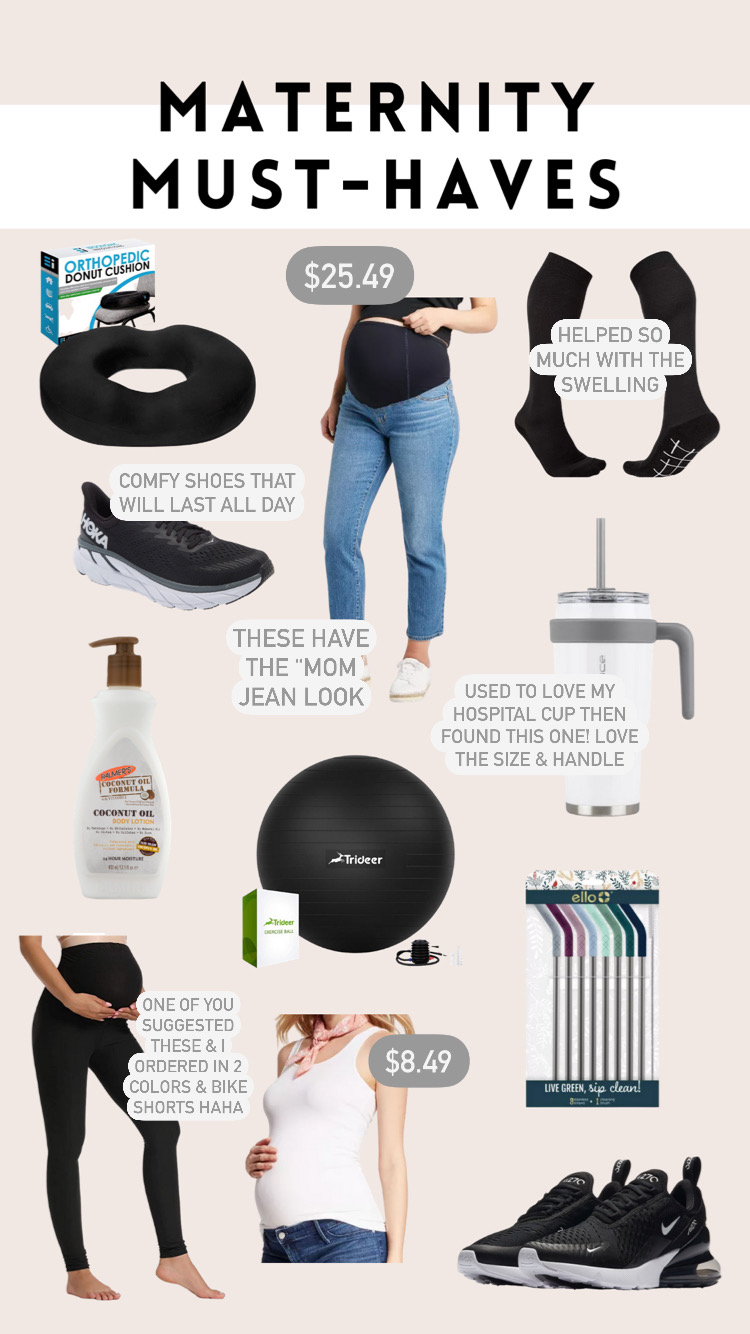 Sleeping Pillow: I bought 2 last time to review and this by far won for me personally. It's soft with a velvet cover and not overly bulky that takes over the bed. I feel I started using it sooner with Rosie girl but none the less it's been glorious with baby boy too.
Tanks: Ok these are great under cardigans, for work outs, in leggings. I need to order in black! They have been my go to staple!
Leggings: one of y'all recommended this and I want to HUG whoever sent me the link. It's buttery soft and what I look forward to putting on as far as leggings. I did buy some over $100 just to try and those were awful. These were seamless! I do need to hem them a tad. Everyone said they did either the Aerie or lulu align leggings and I own both but yet they slide down and are so uncomfortable!
Jeans: If you're on the hunt for some jeans but don't want to splurge like I didn't, these are such a good price and so cute! I wore them a few times and the crossover panel makes it super comfortable!
My target water bottle and straw: This thing is gold. It helps me drink SO much water and its easy to take around with me in the car and around the house.
Donut Tailbone: YALL tailbone pain is NO joke. I don't think I would have survived without this pillow. I had the worst tailbone pain and recovery so after baby I know I also am going to need this too!
Exercise Ball: I just pulled this out to start bouncing out this baby lol but really just to have at my desk to get some bounces throughout the day!
Palmer's Coconut Oil: This definitely helped my stretch marks a little (they're natural & our bodies are beautiful with or without them) stretch marks is to stay moisturized. Of course everyone skin is different but moisturizing definitely helps.
Hoka Sneakers & Air Max's: If you're looking for a good pair of sneakers, that will last you all day, these are both great choices. The Hoka's are a bit more comfortable but the Nike's are a little easier to pair with outfits
Compression Socks: With Rosie, I swelled up so much & I grew a couple of shoes sizes. I had my compressions socks on to help the swelling go down & it helped a ton.