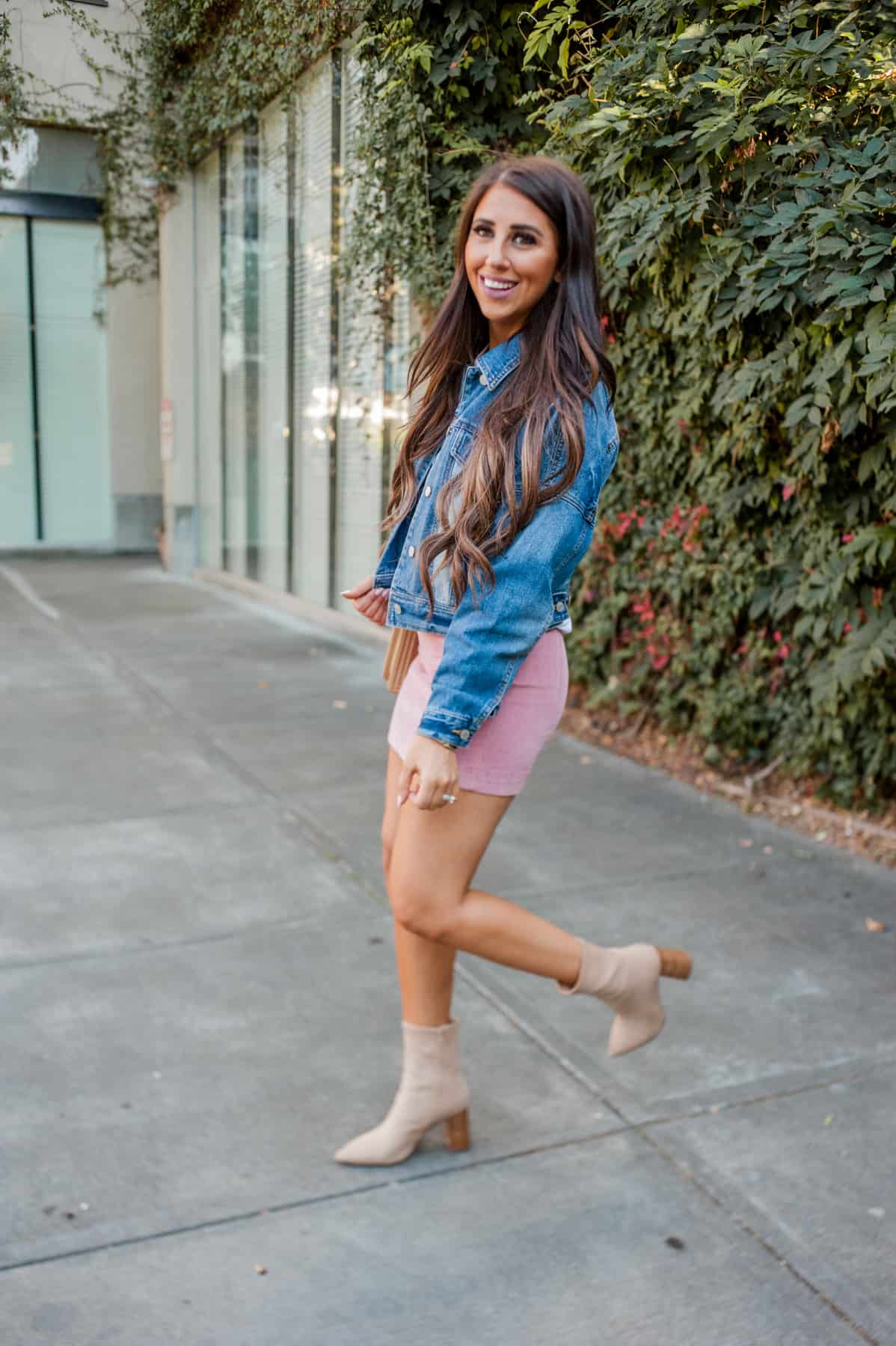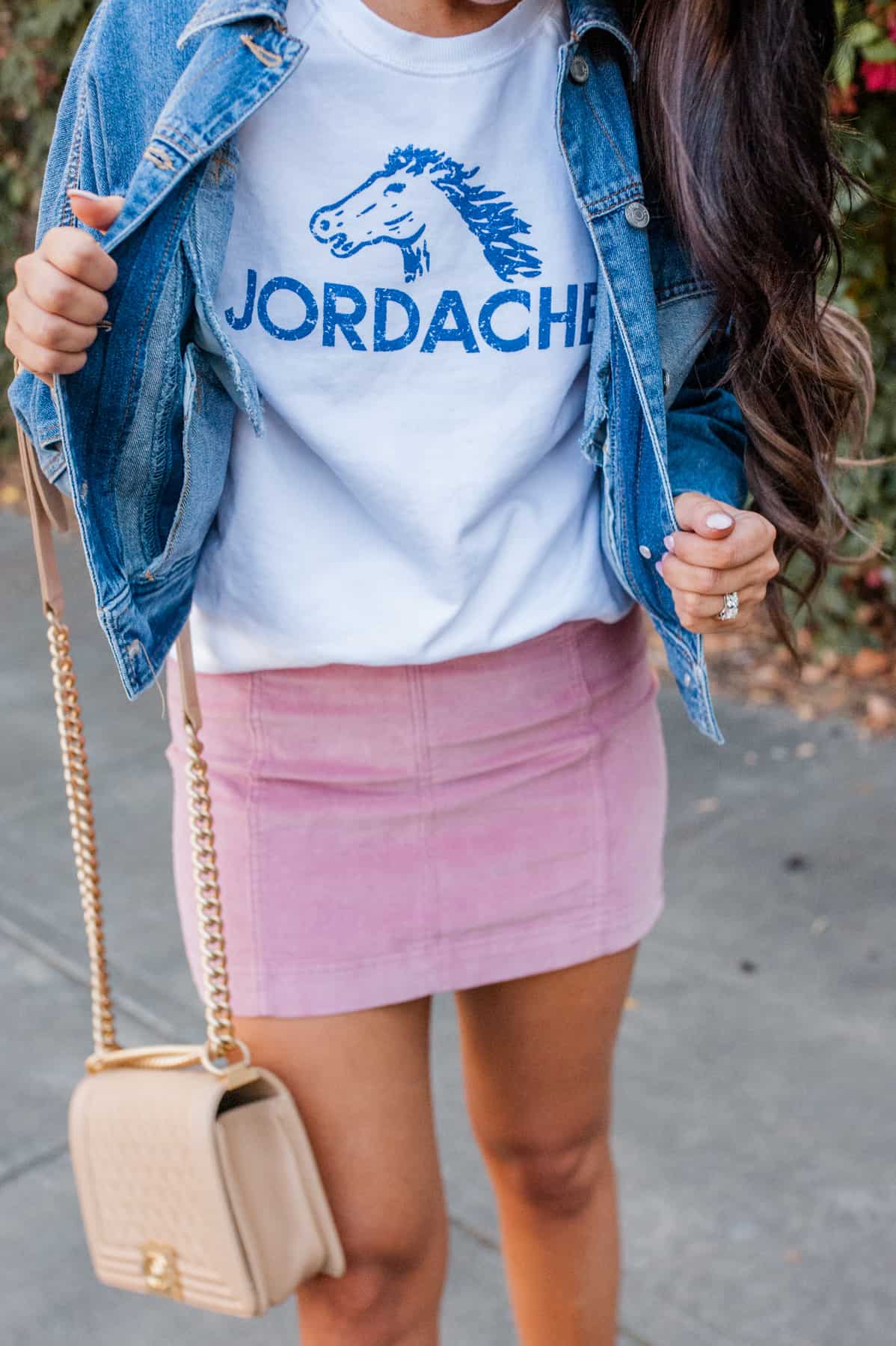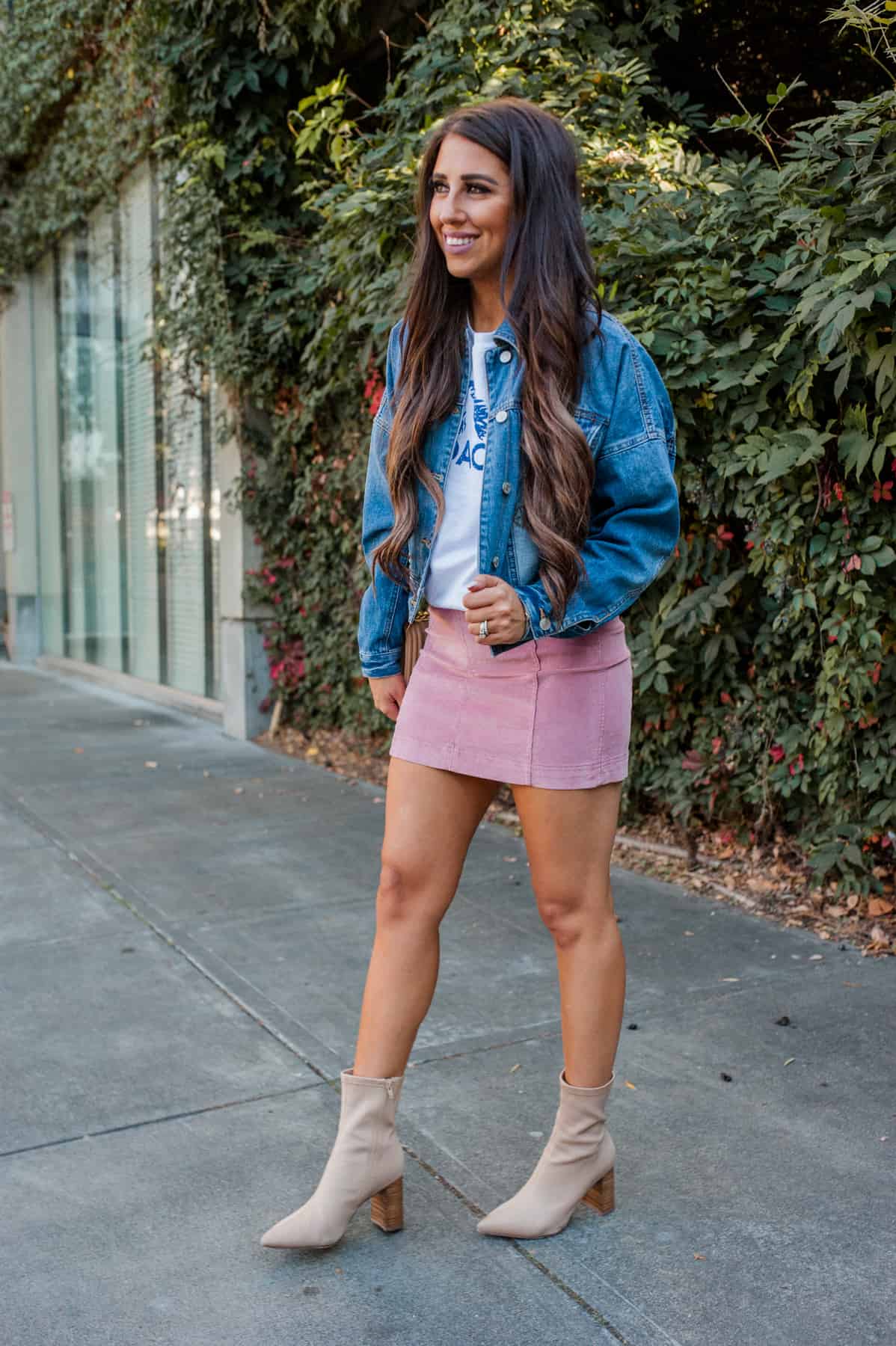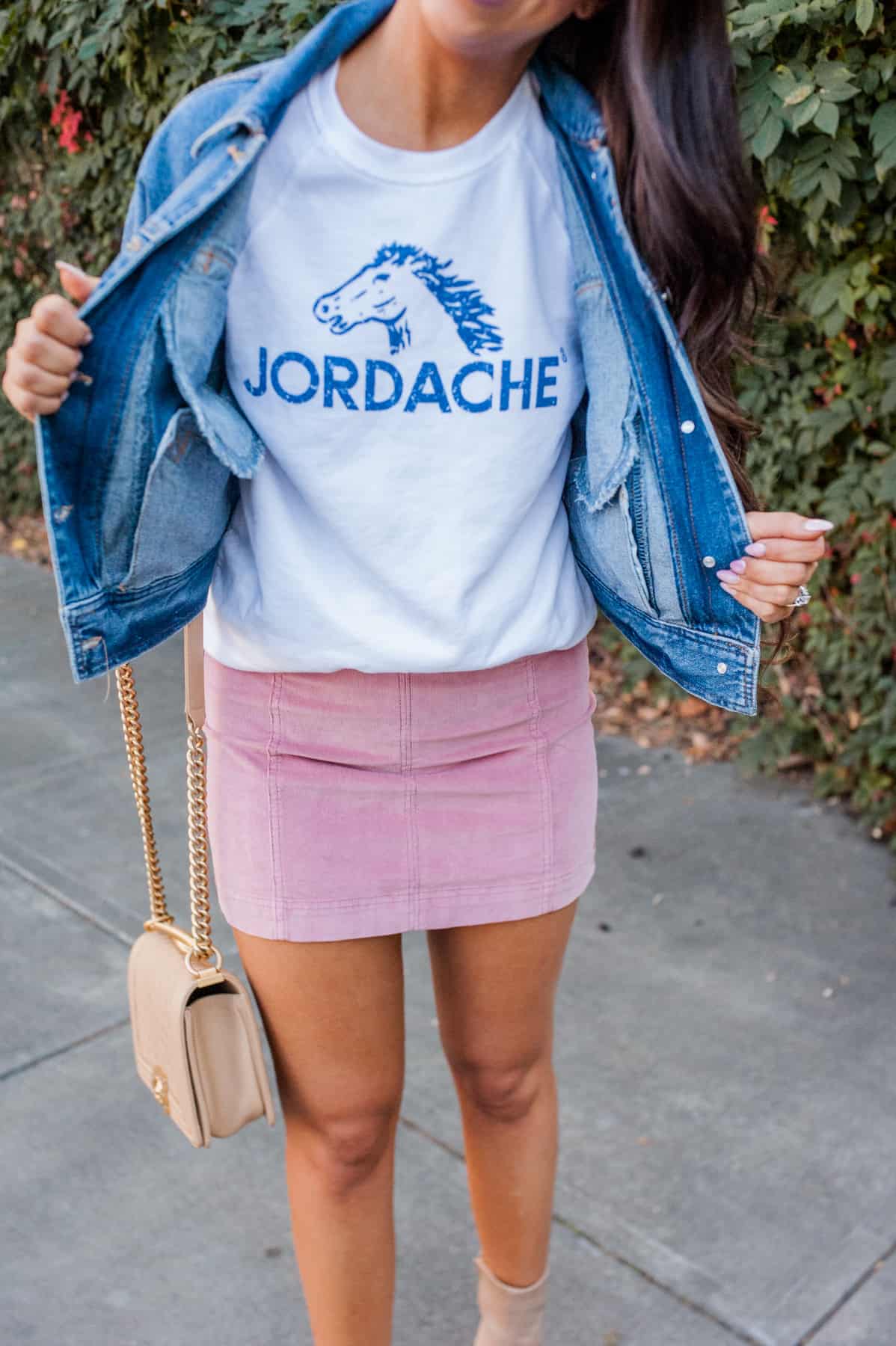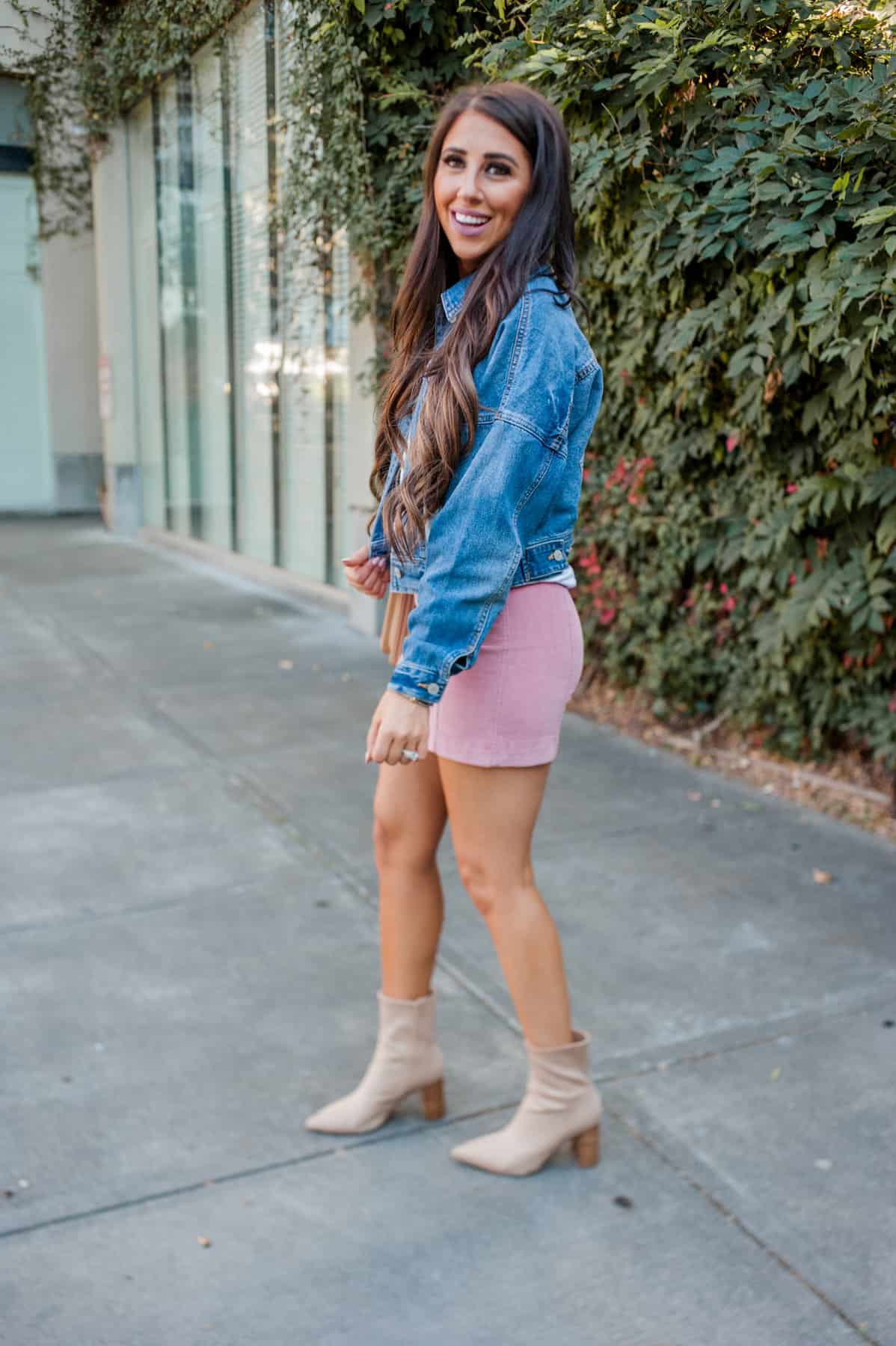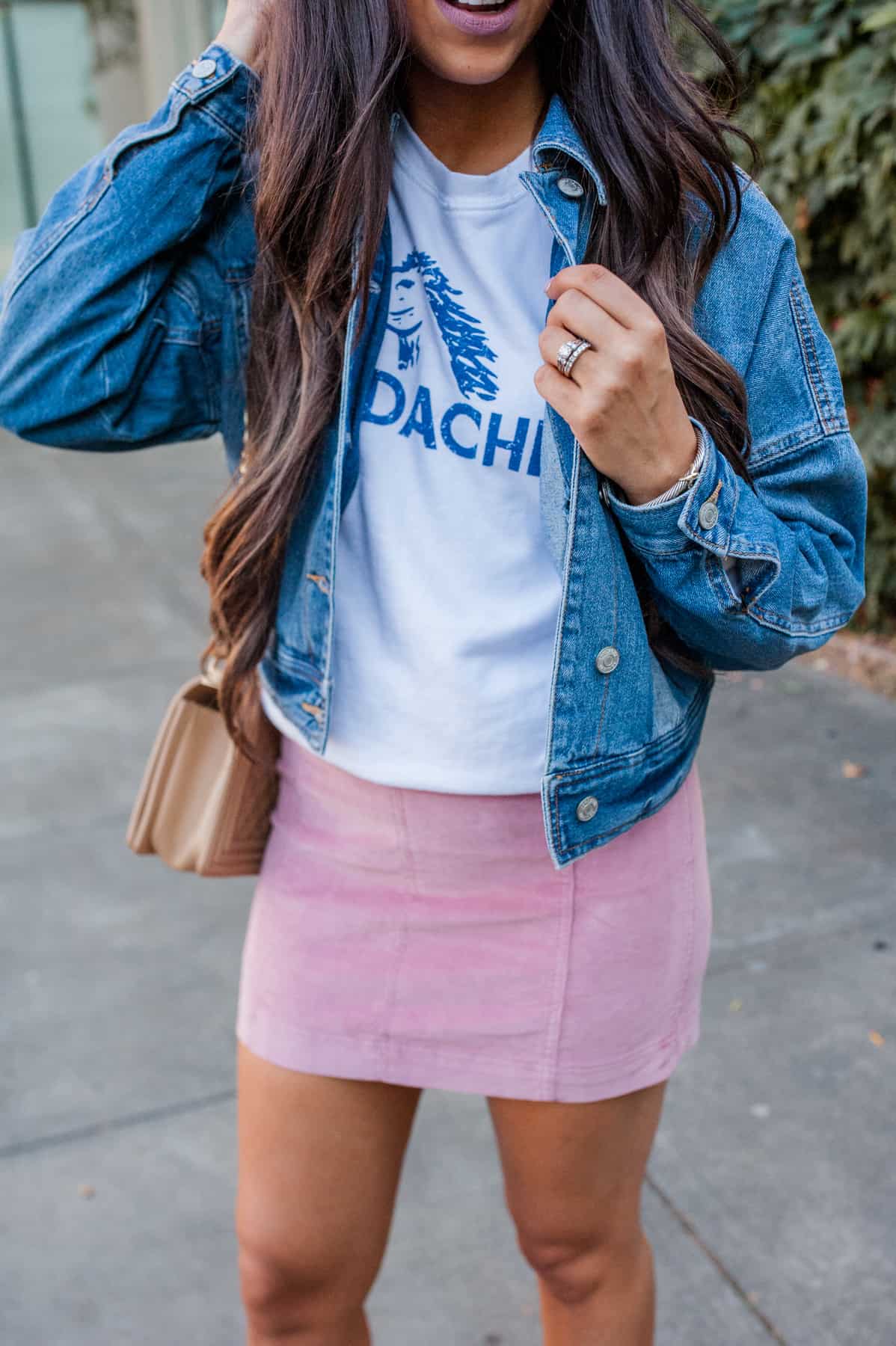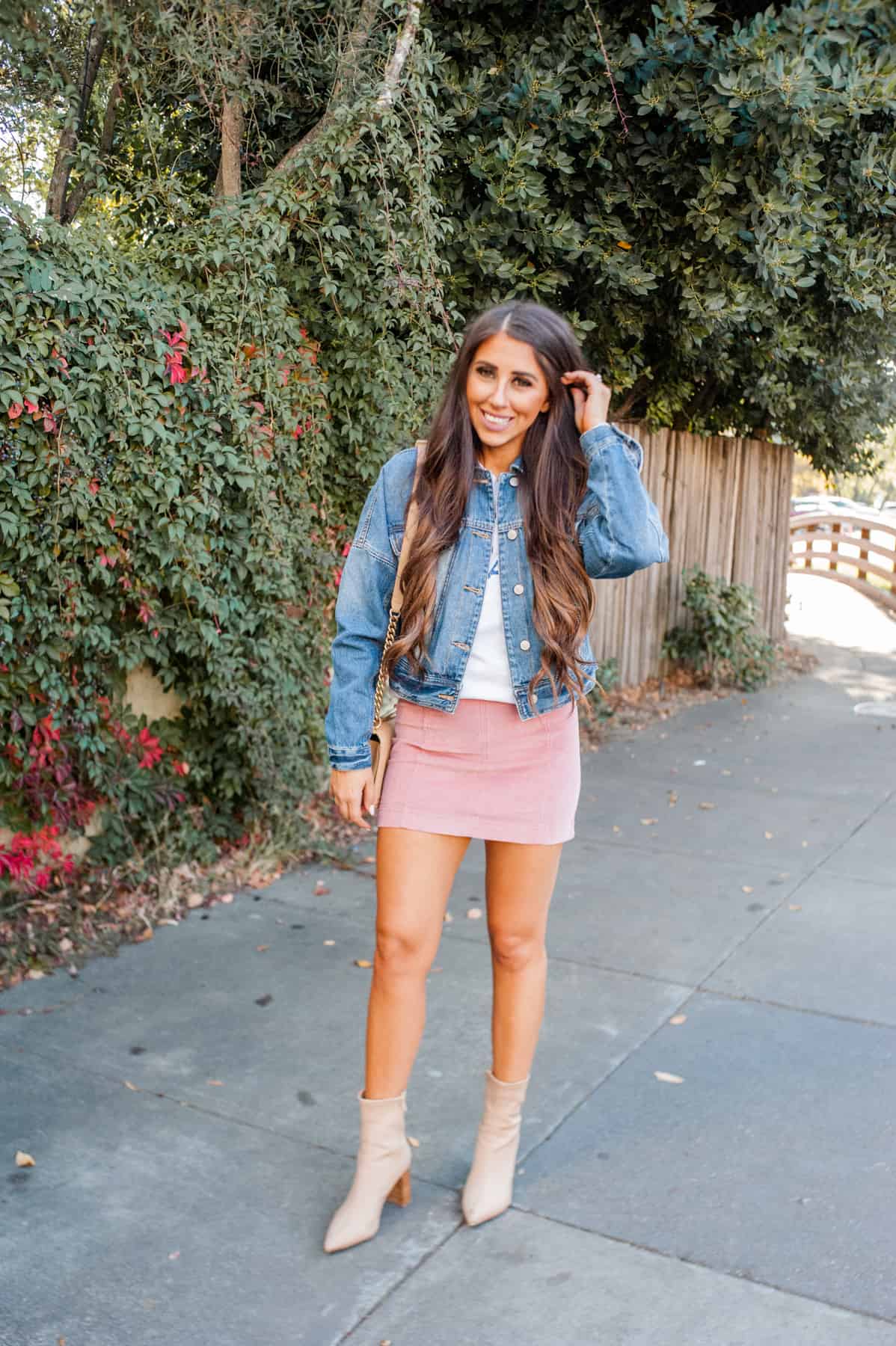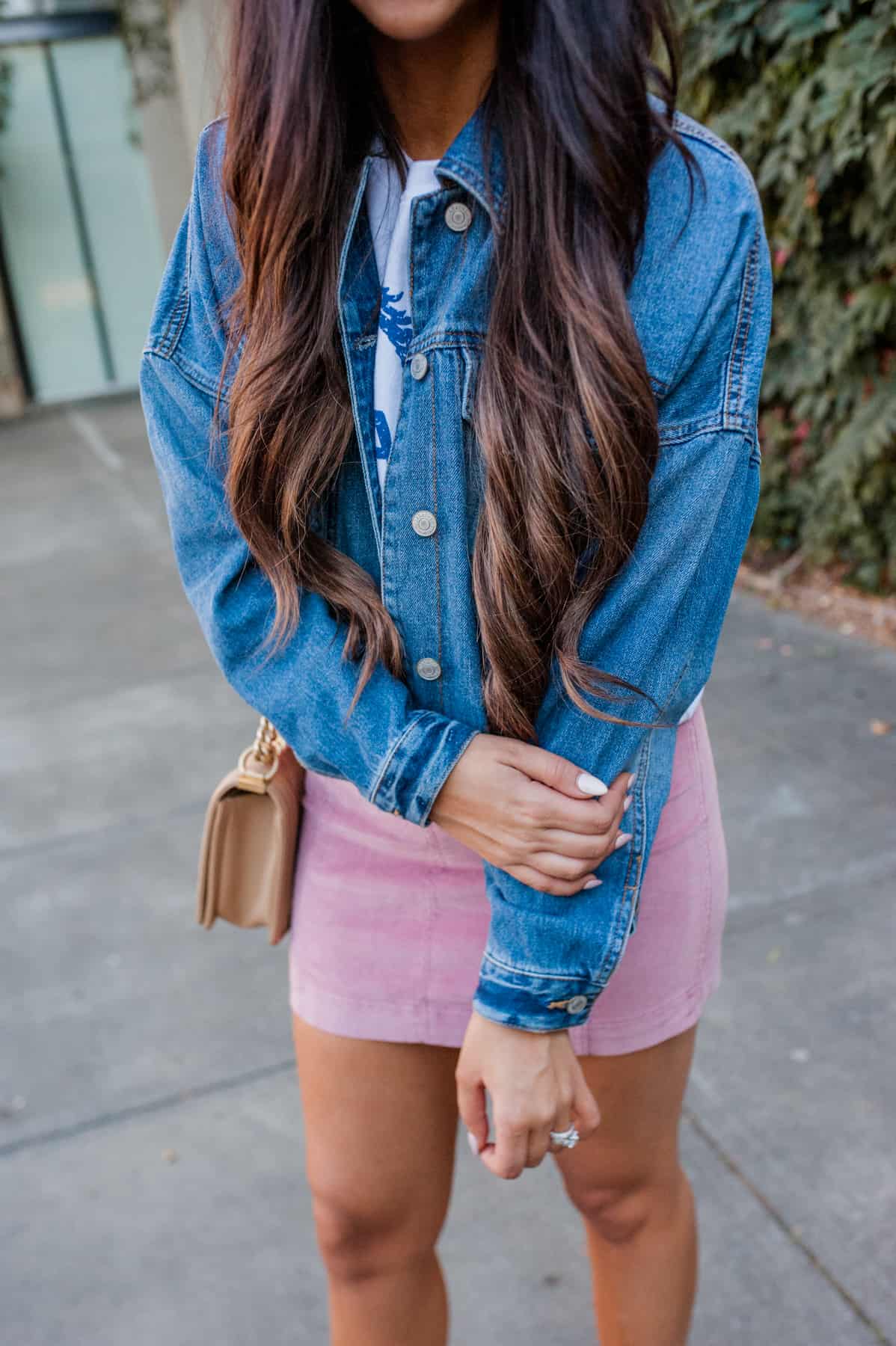 Distressed Graphic Sweatshirt: Jordache | Two-Toned Denim Jacket: Jordache | Corduroy Mini Skirt: Tinseltown| Pointy Toe Booties: BCBG
Hope everyone is having a great week so far! We have had such a great time in Napa Valley tasting lots of wine and seeing our favorite Christian comedian, John Crist! If you haven't seen anything of his before you HAVE to check him out cause he is so gosh darn funny! Today we are headed home for some much needed R&R before I leave again next weekend! My travel schedule is so hectic this next month, but I'm so excited and thankful for all these opportunities!
Anyways, this outfit was one of my favorites from the trip and I couldn't wait to share it with y'all! Jordache is a new brand to me, but I am already loving so many of their pieces! I am always on the lookout for a good graphic logo sweatshirt or tee and Jordache has such cute ones for affordable prices. Here is another cropped tee I ordered as well. Also, this two-toned denim jacket is so perfect for under $100! I think having a variety of denim jackets in your closet is always so helpful when you're looking to layer. I do love the crop detail to this one that I can easily put on with some skirts!