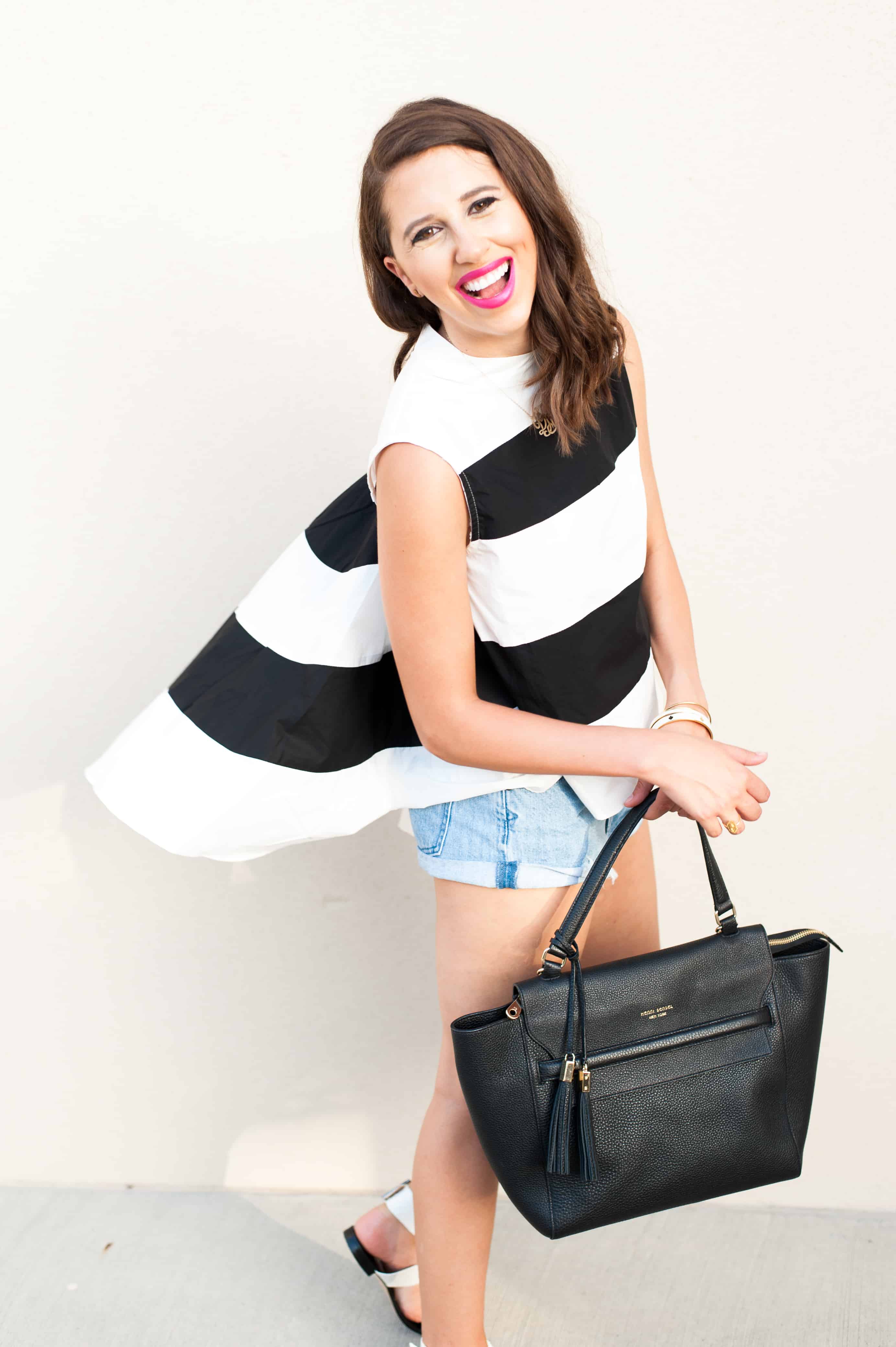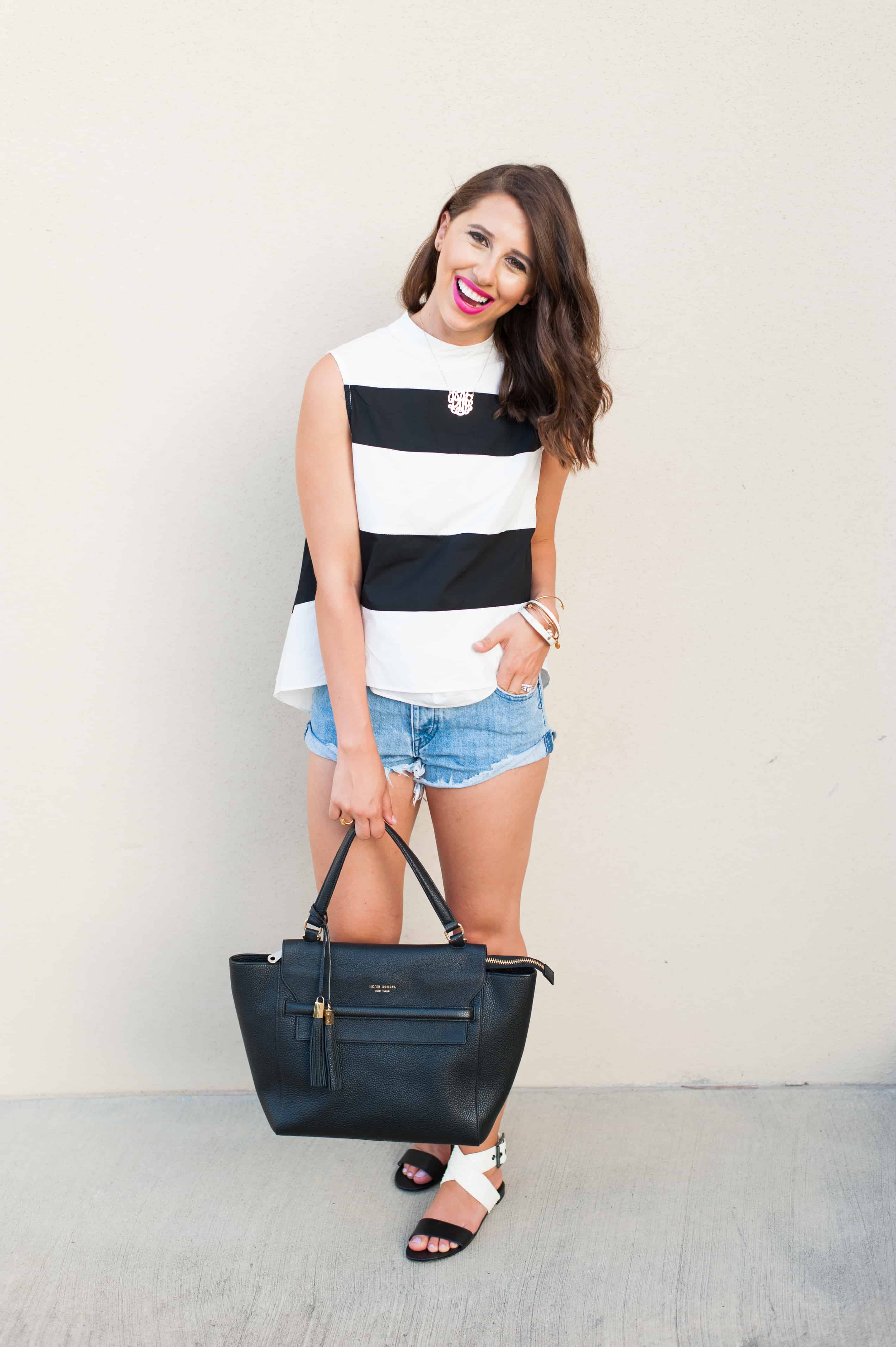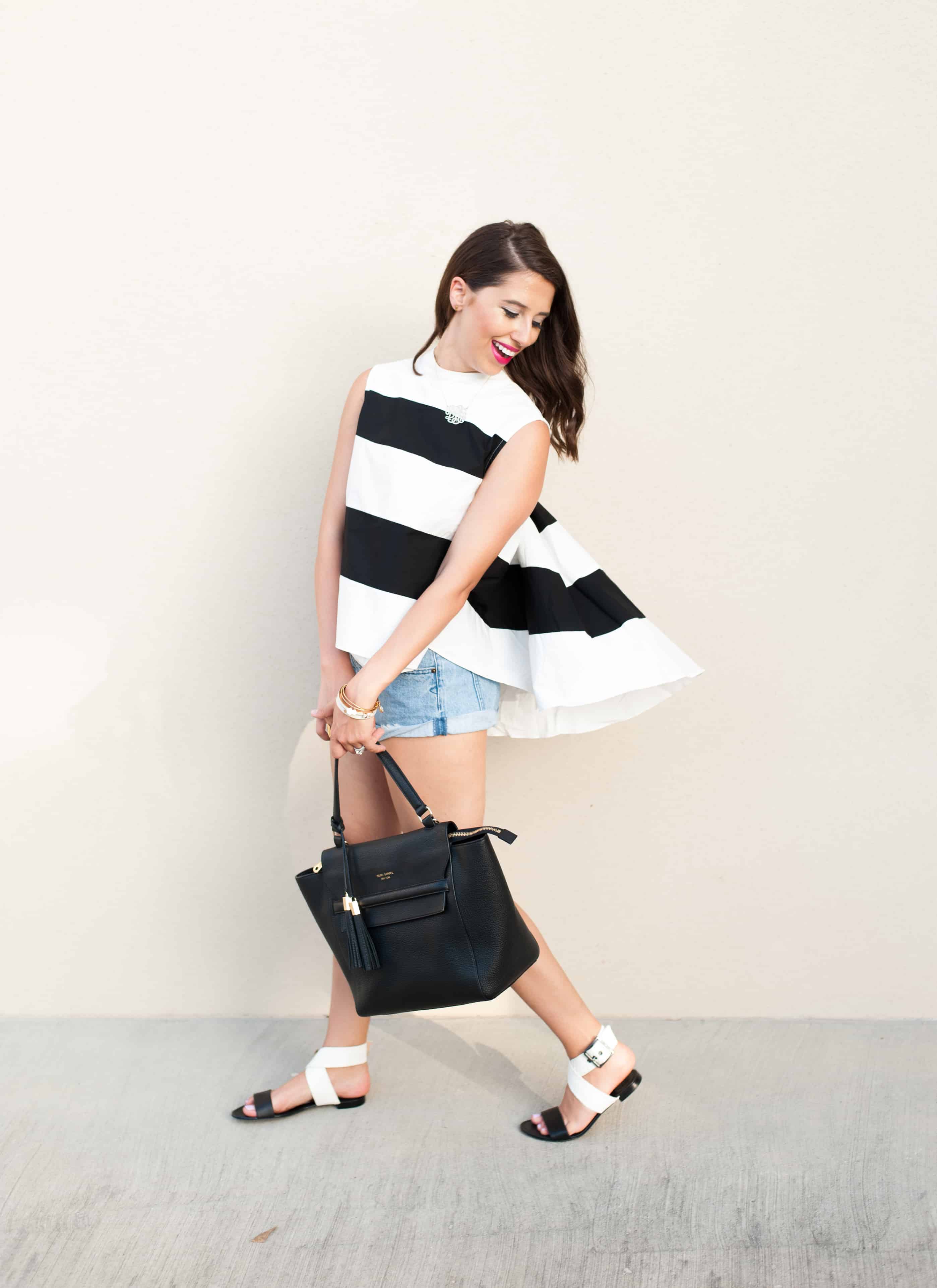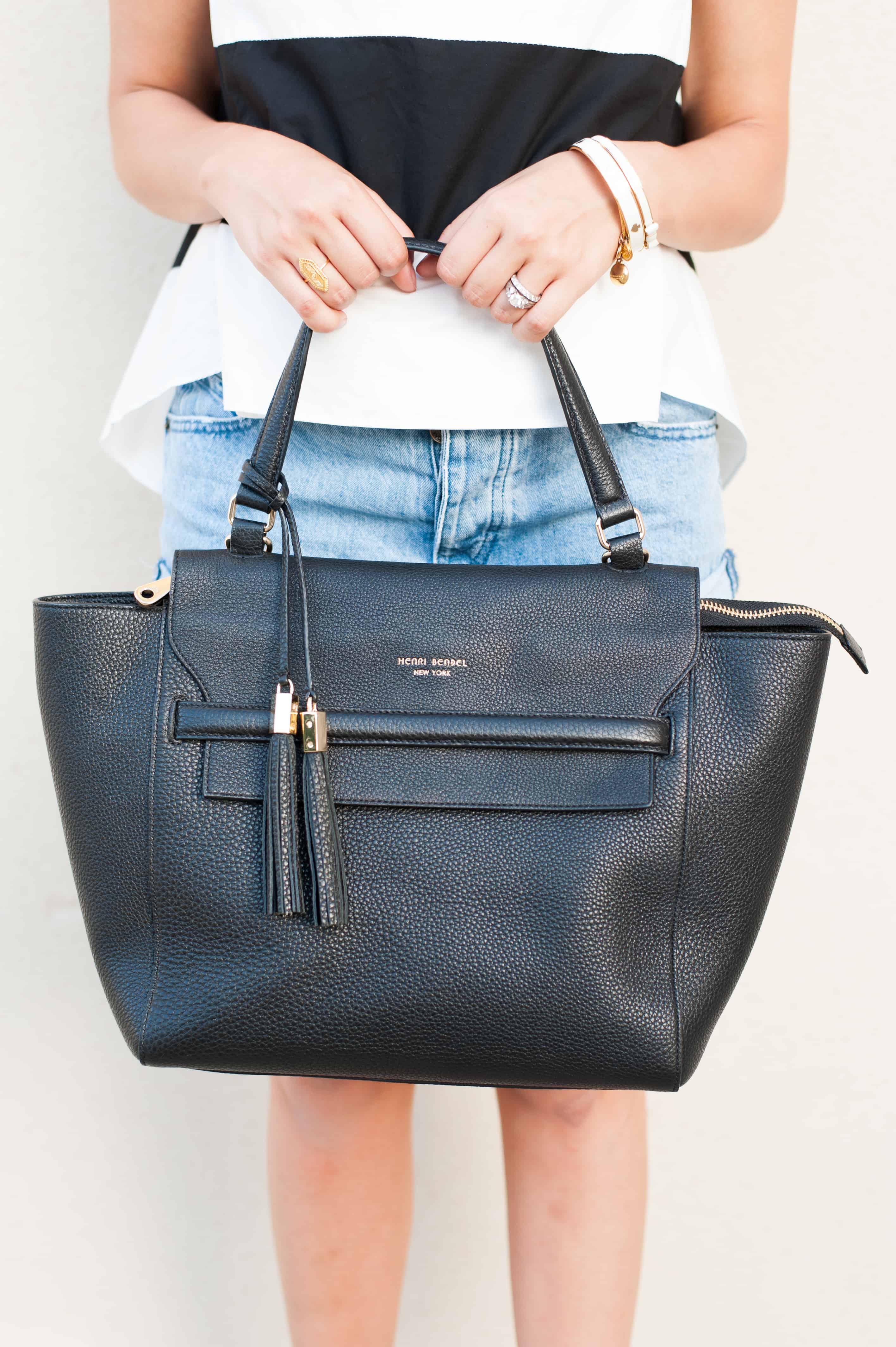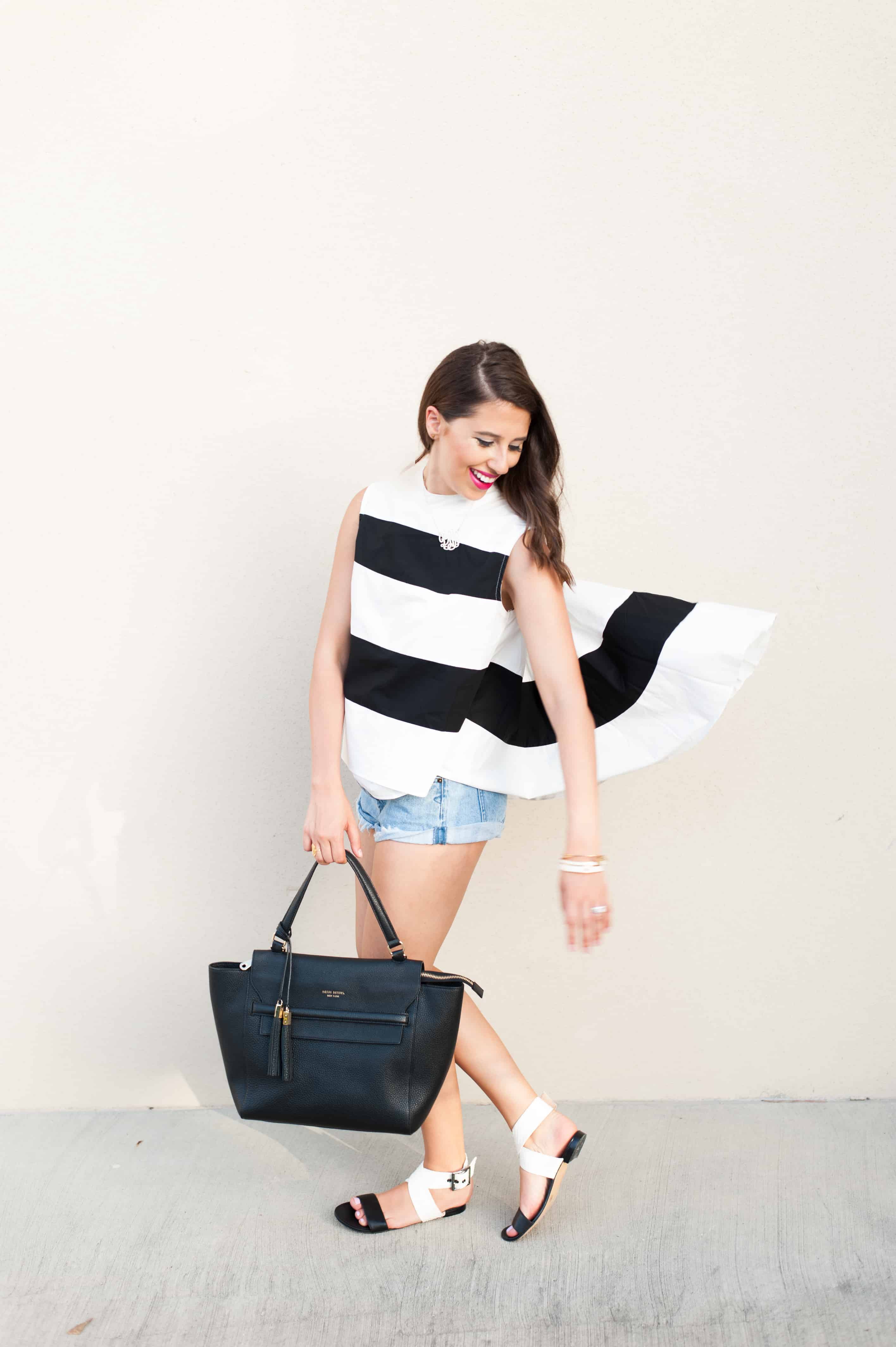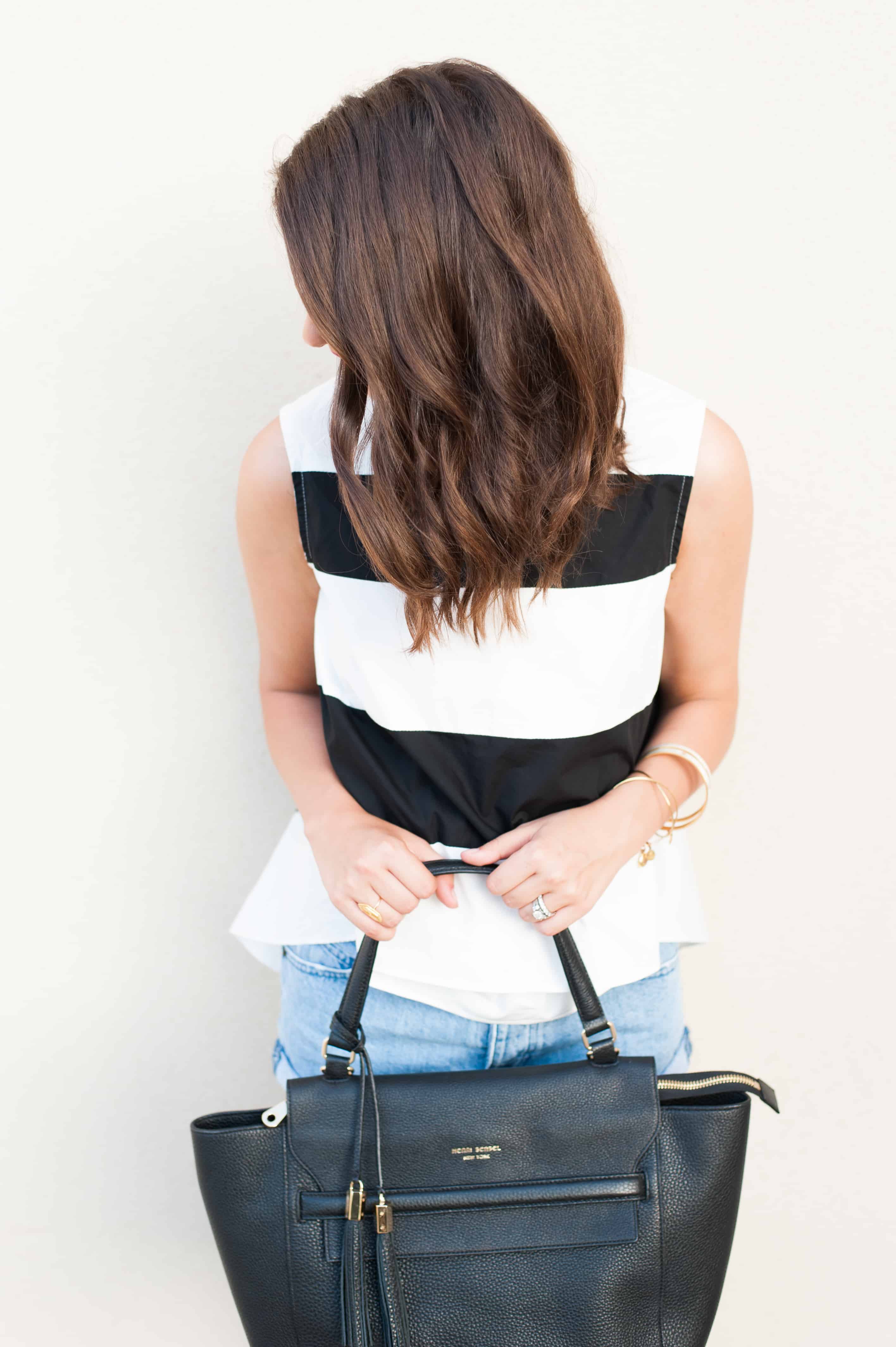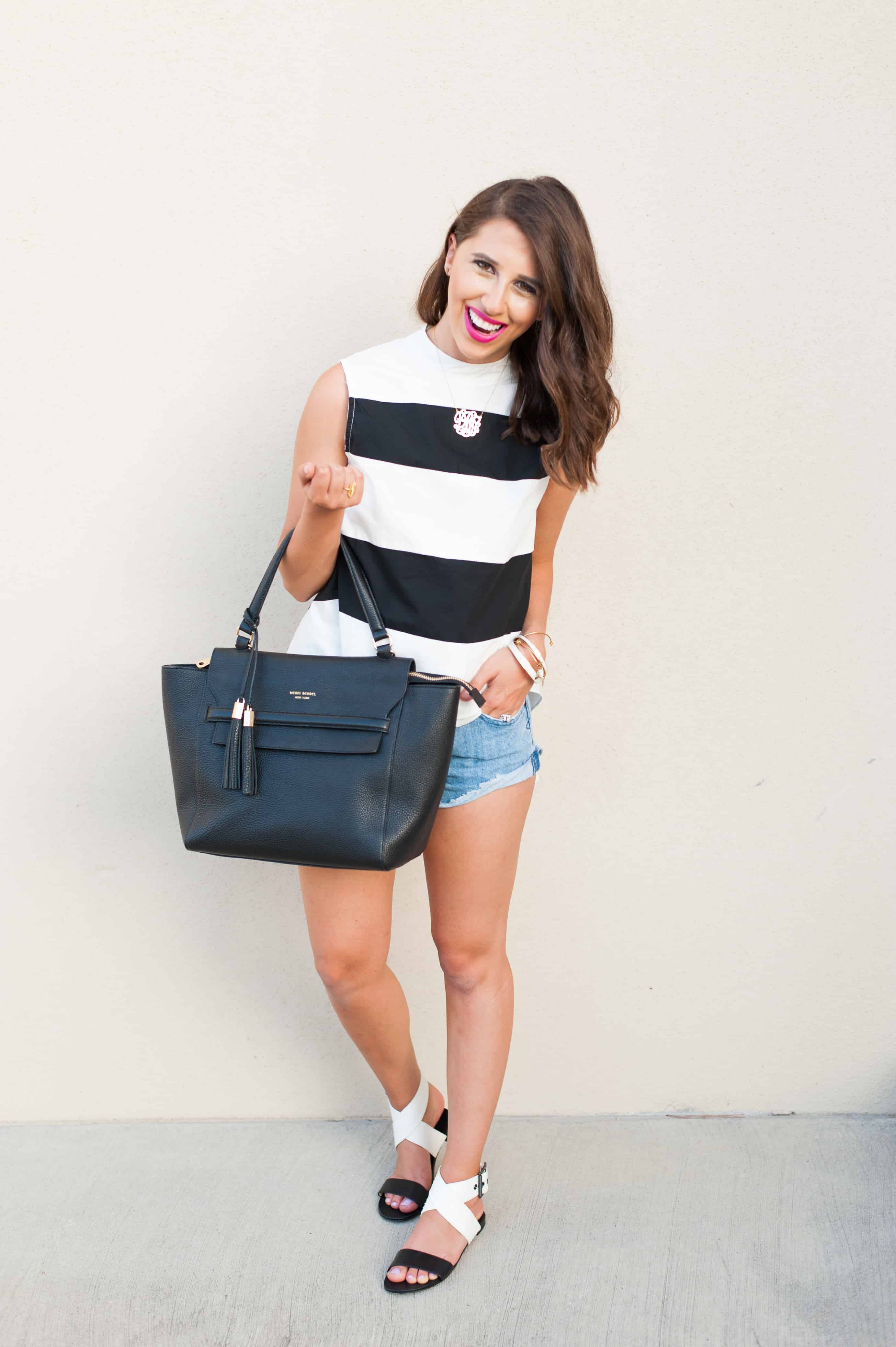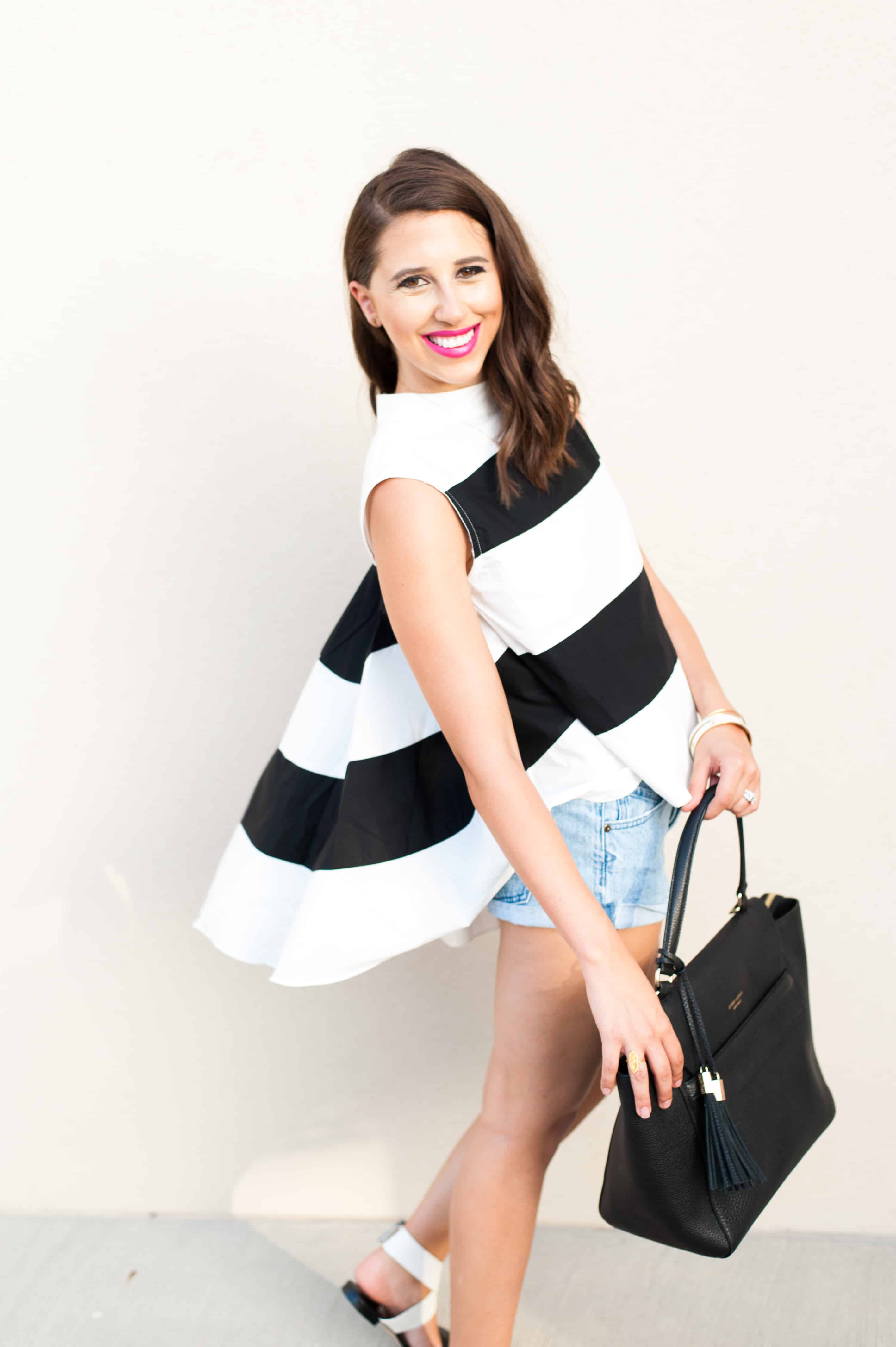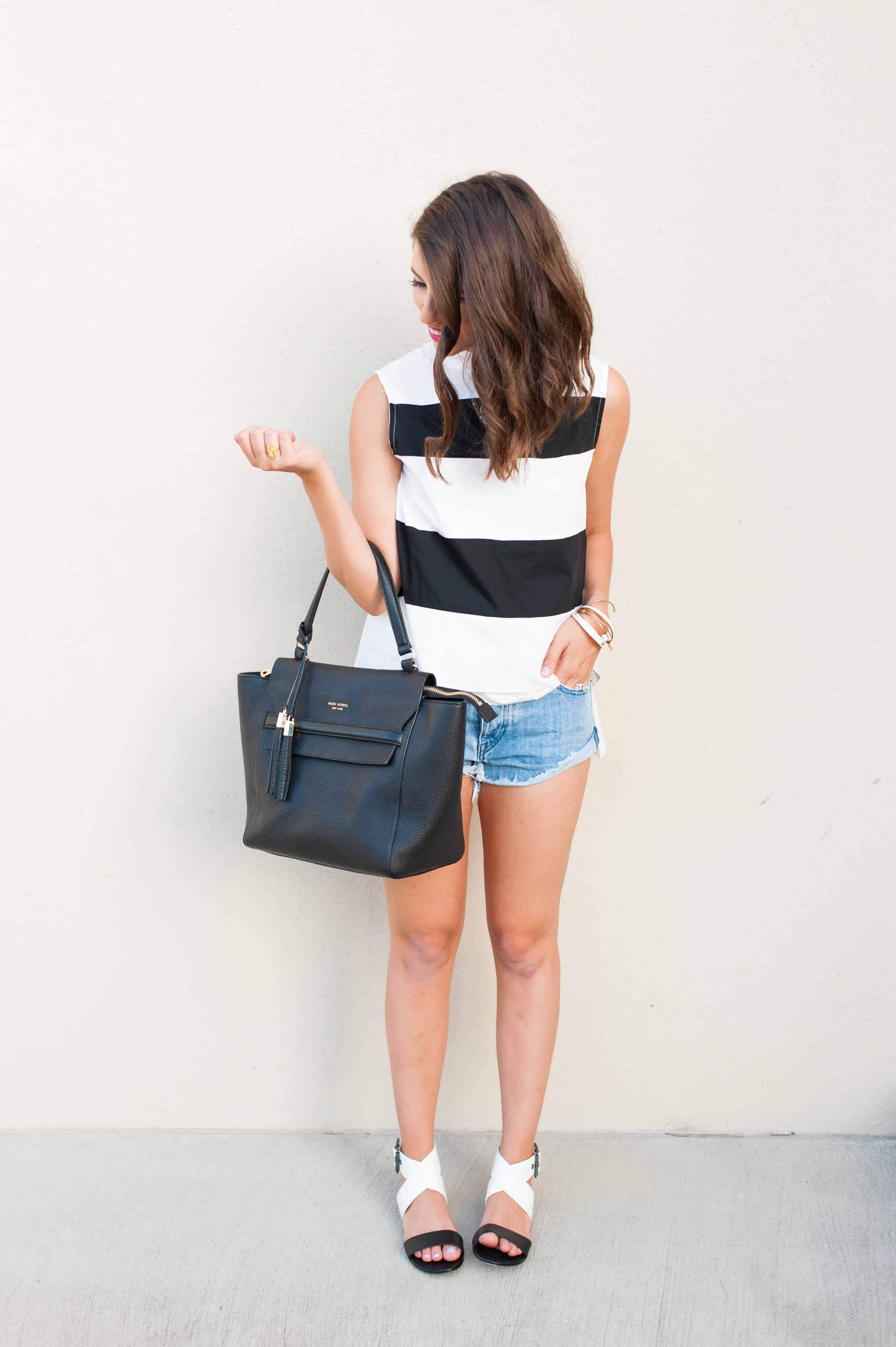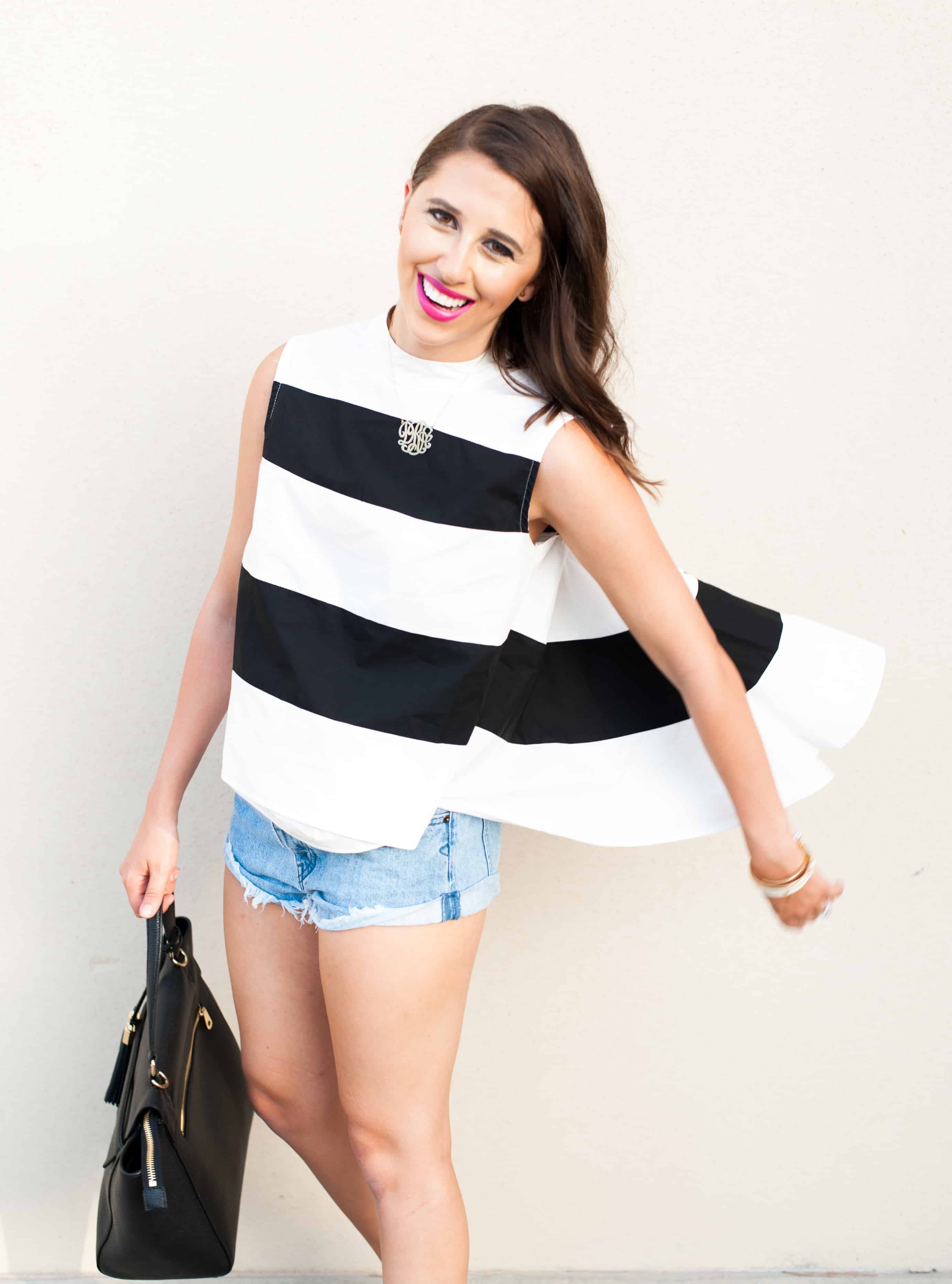 Bag: Henri Bendel | Top: Shein | Shorts: Volcom | Necklace: Etsy  | Lip Color: Rabbit
Yes you are seeing these shorts again but no I am not here to talk about the shorts. I do want to note that they had all sizes yesterday and only down to a couple today so snatch them while you can! Anyways -when I got this top in the mail I squealed a little bit of how stinking cute it is. Then when I got this black satchel in the mail the next day, I squealed even louder. This satchel is the perfect chic go to bag that luckily hasn't been worn on every persons arm, yet, making it so unique. I have been on the hunt for the perfect black bag and I think Henri Bendel nailed it with this new design (also 10% off). I tried bringing the black and white striped mock top with the bag down to summers level with some distressed denim and bright pink lips. I think this is one of my favorite looks to date.
I also believe this top will be the perfect Barcelona top so i'm going to try to fit it into my suite case. Did I mention we are only bringing carry ons? That means this blogger is going to have the hardest time but lets see if I can make this work. I never check in my bag but this is going to be a trip unlike any other. If you have any recommendations to make this work please hook a girl up. I also would love to hear your must sees, dos, eats for Lisbon, Barcelona, Ibiza, and Dublin. Comment below!