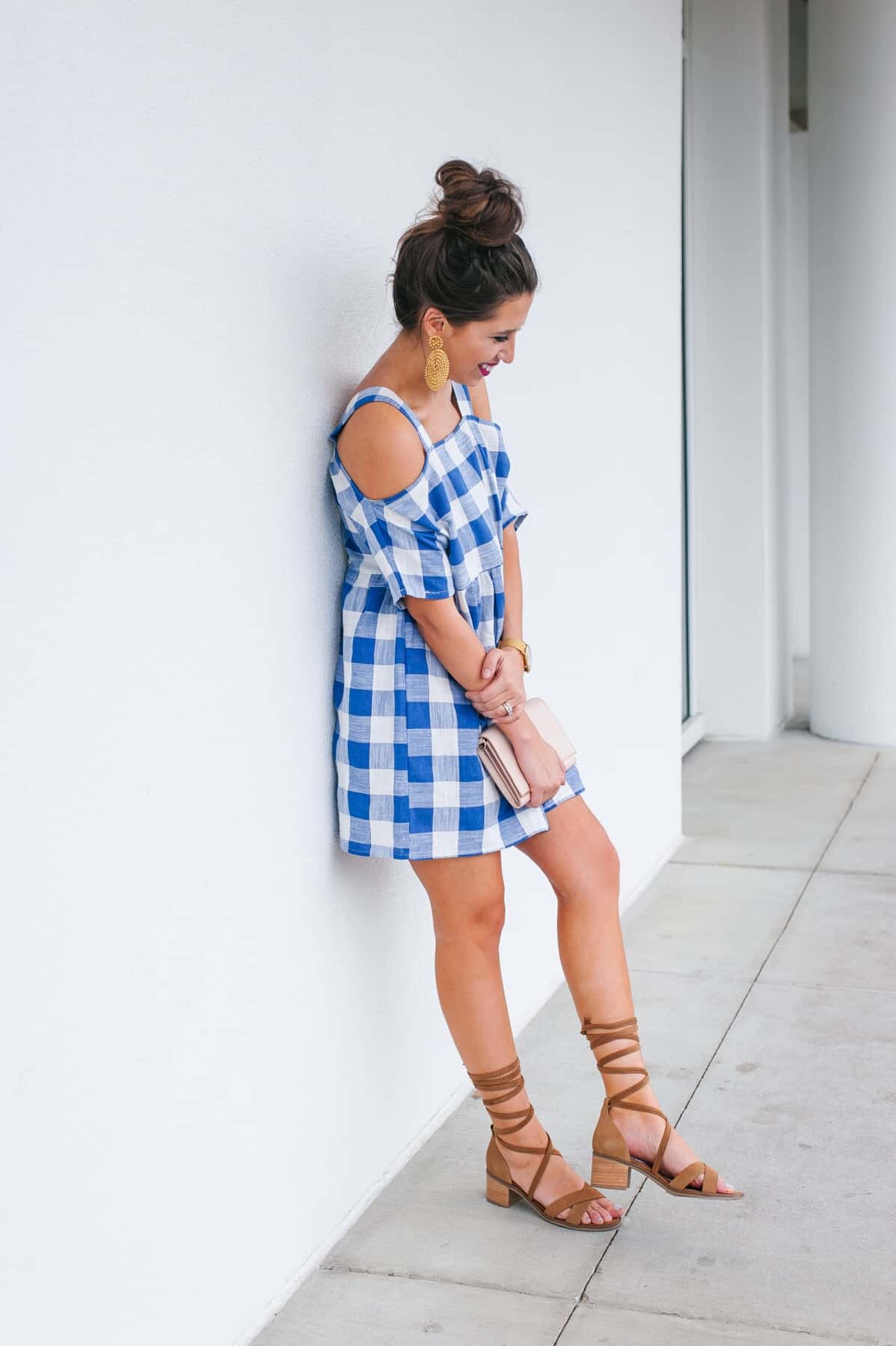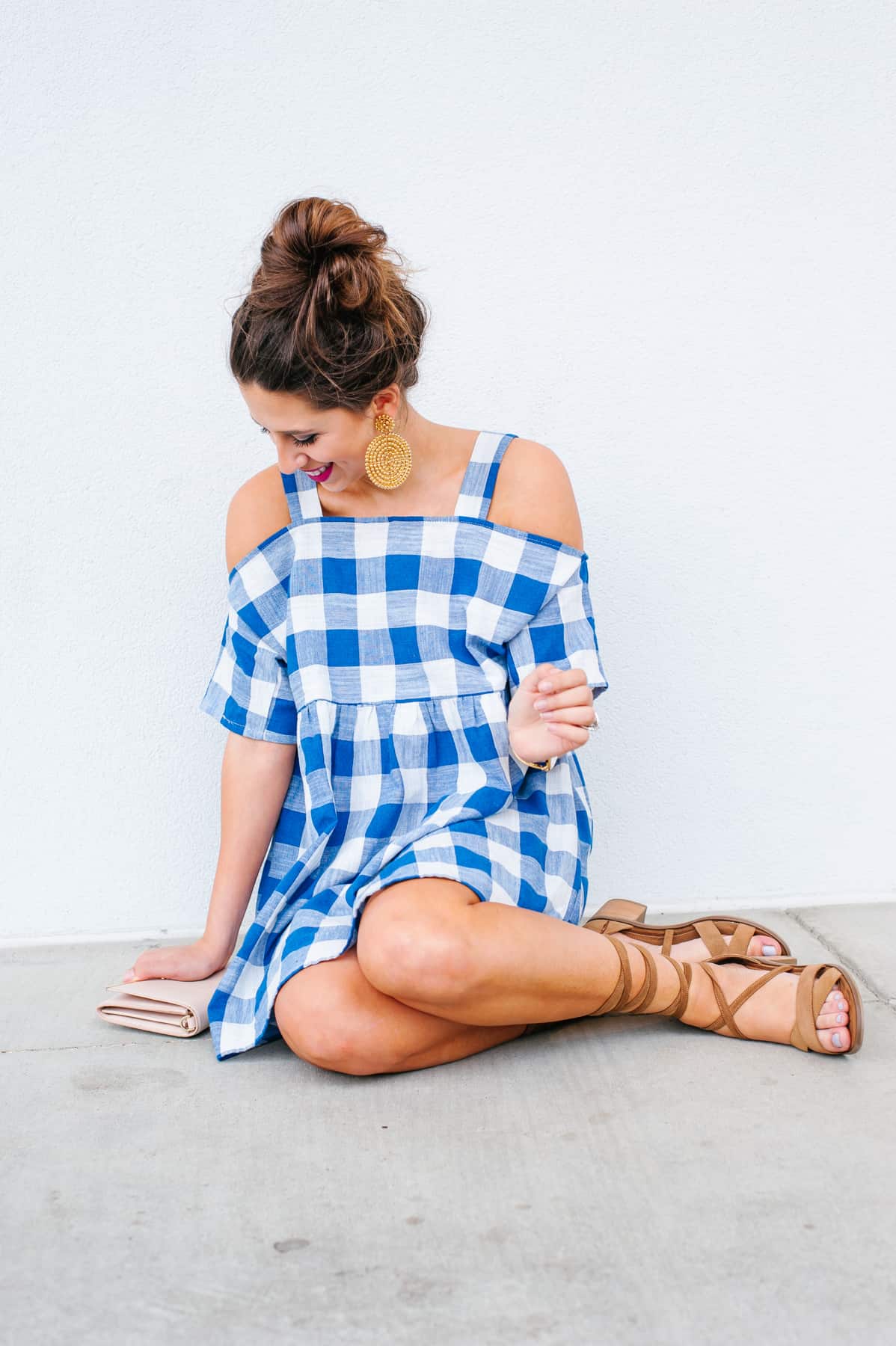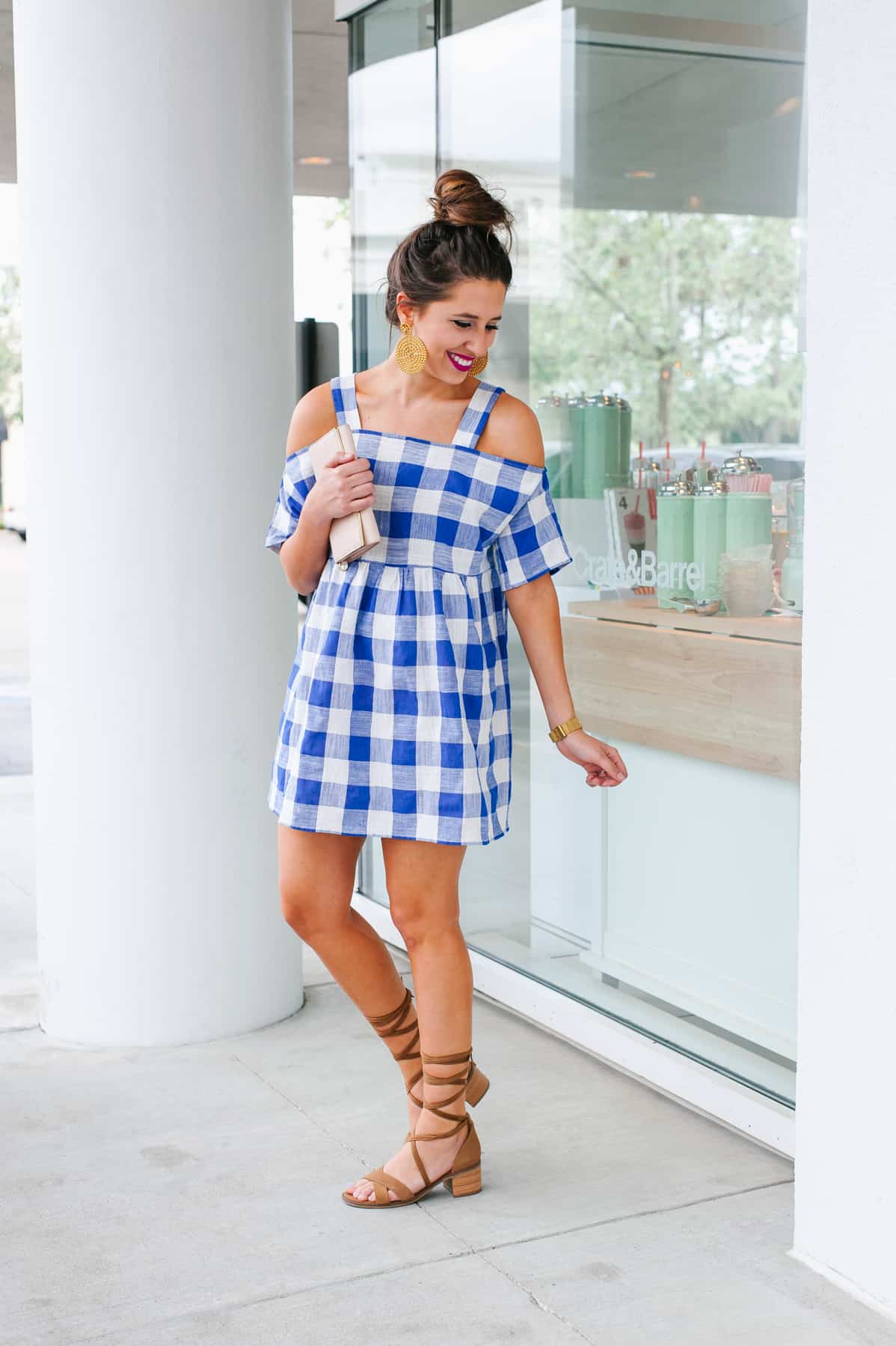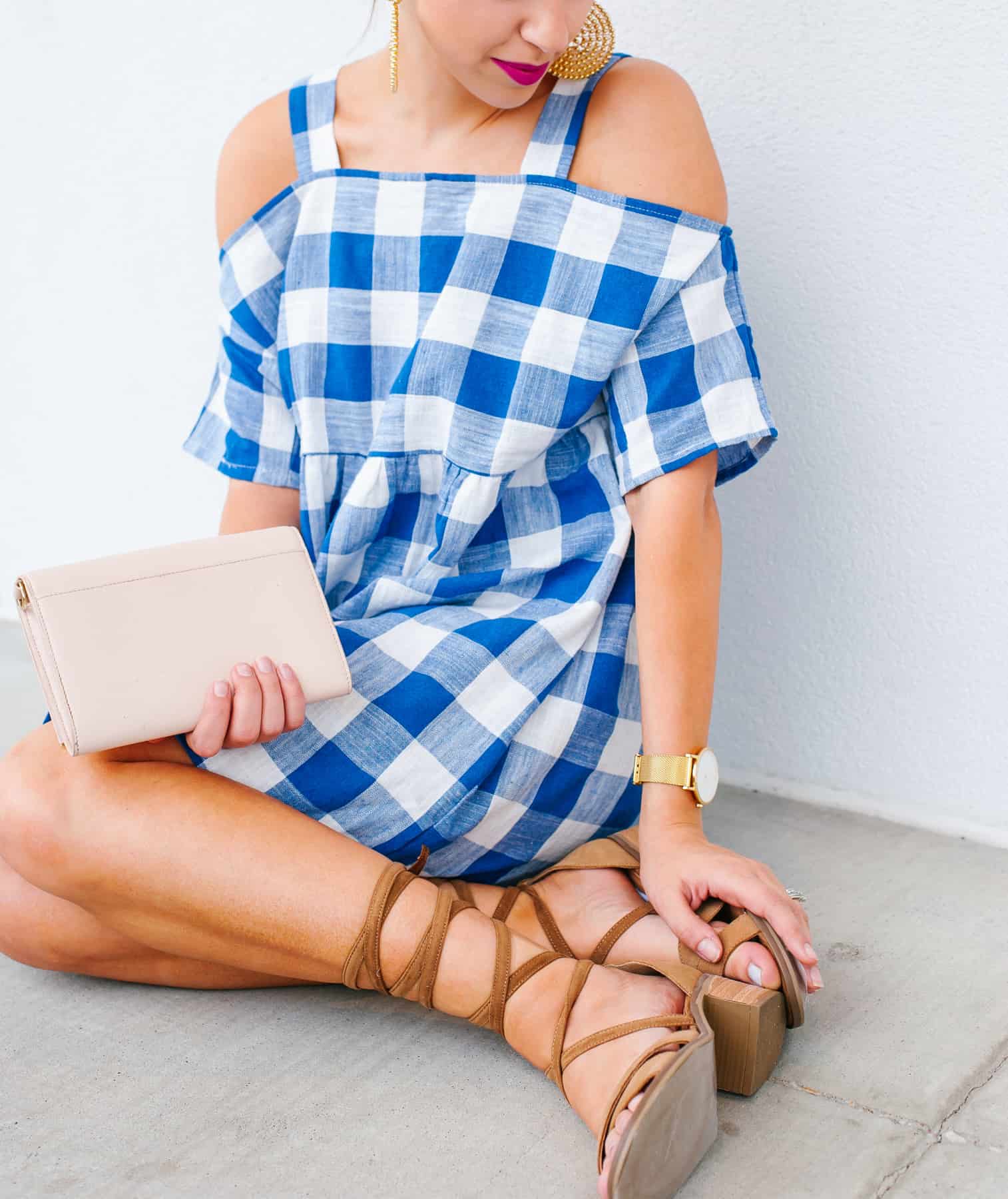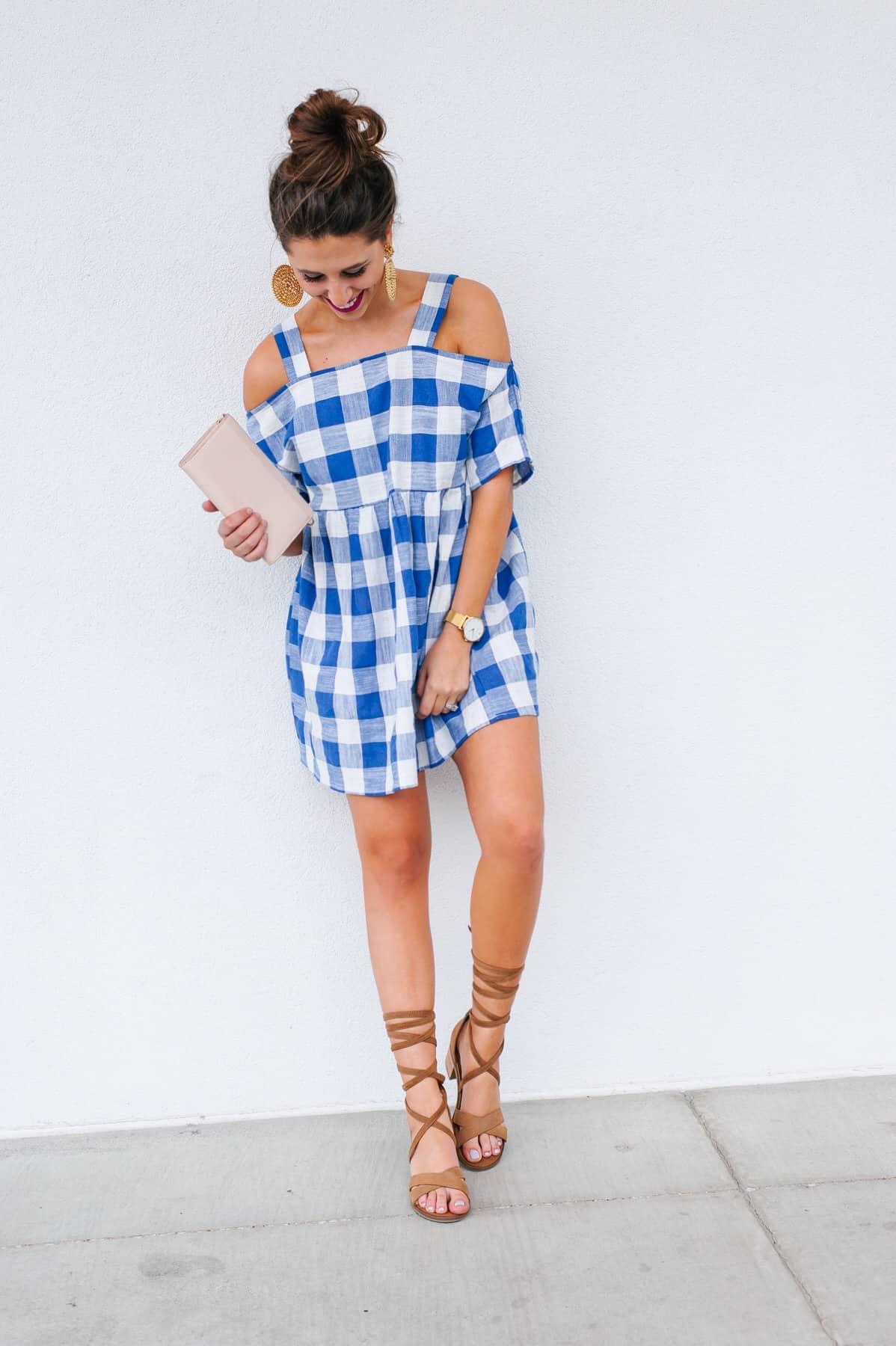 Shoes: Steve Madden | Dress: Goodnight Macaroon | Earrings: Lisi Lerch | Lip: gloMinerals  | Clutch: Tory Burch |
I have had my eye on some lace up shoes for who knows how long now. I popped into DSW the other day and was so surprised by their selection of sandals and how much I have been missing out on! Obviously for some reason, March has been the highlight of shoes for the history of Dress Up Buttercup and I don't know what has gotten into me! I never was really into #tuesdayshoesday until recently I have now been understanding. As soon as I took these home, I knew exactly what to pair them with this gingham dress. I was planning on wearing this dress to a baby shower last Saturday but I didn't end up wearing it for 1 reason – it was too short. I ordered a small and since I was helping host the shower, I knew this dress wouldn't be practical. If I were to raise my arms, you would be able to see my shorts. Other than that, it is such a unique dress and I LOVE the quality and concept. I would recommend just going up a size and you probably will be fine!
How did everyones weekend go? Lately, the time has been flashing before my eyes. I still have so many goals to accomplish by the end of March that I should get to them! Any goals that need to be checked off?