Just Sharing in the Perfect Purple Sweater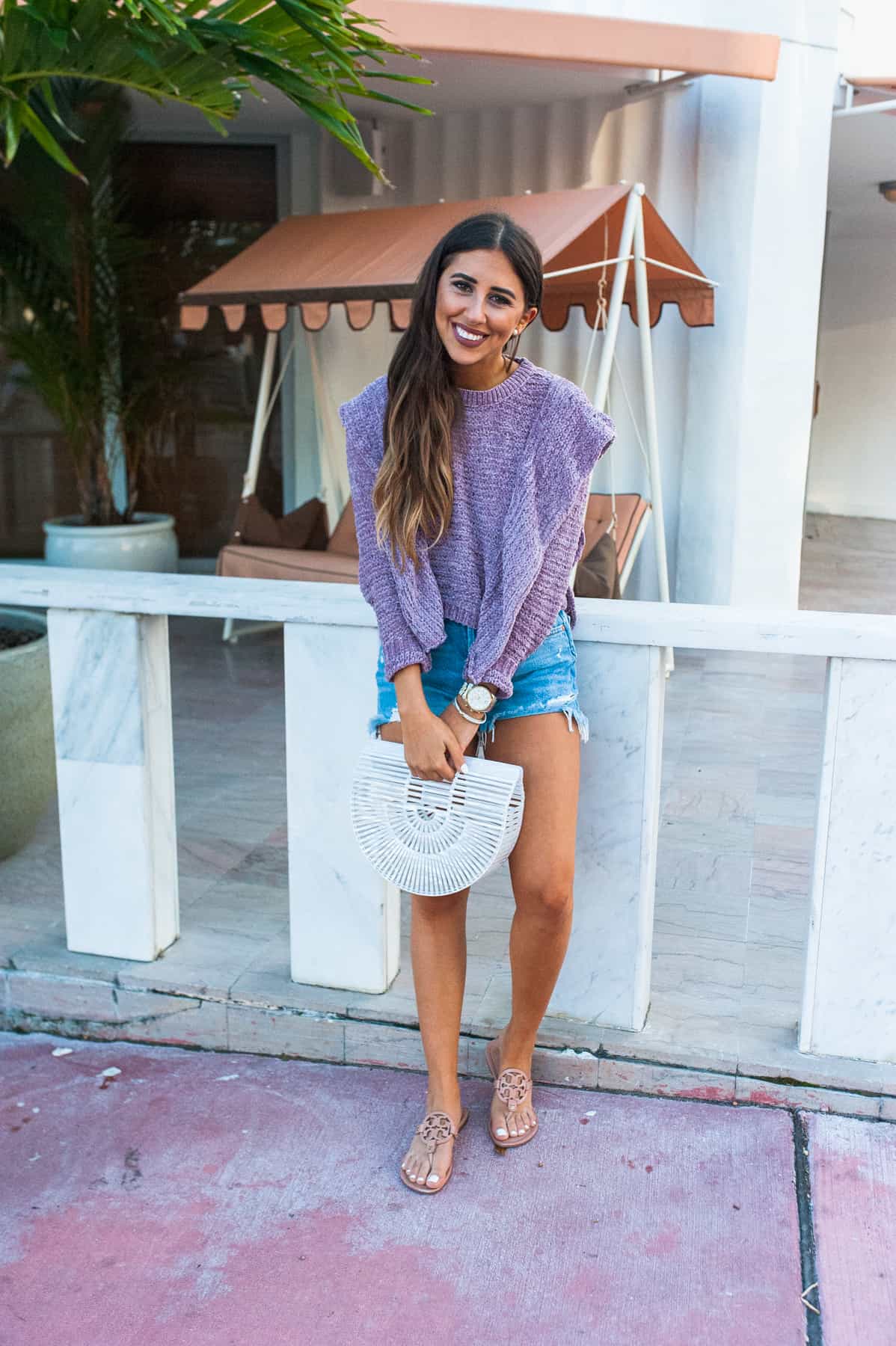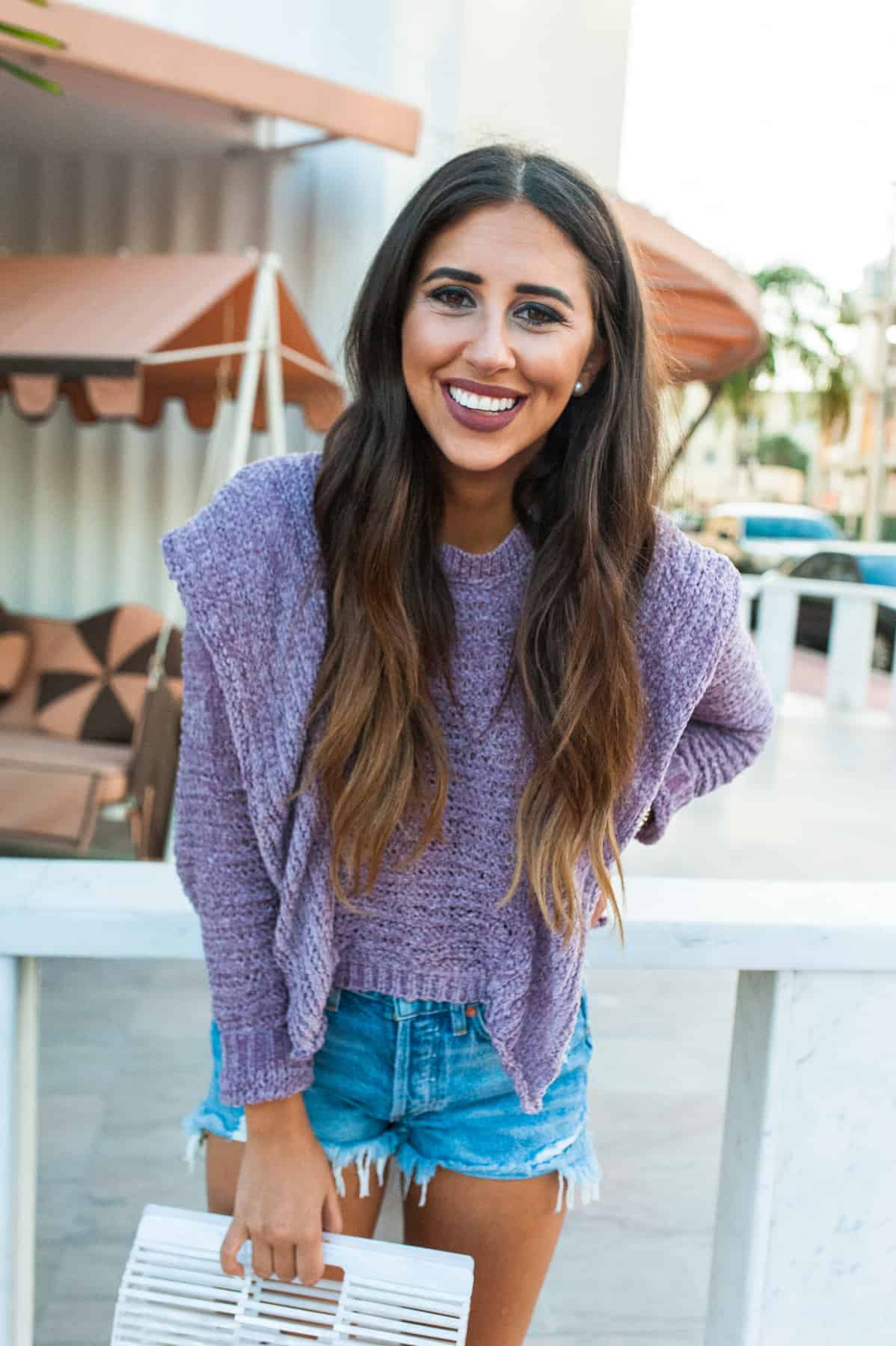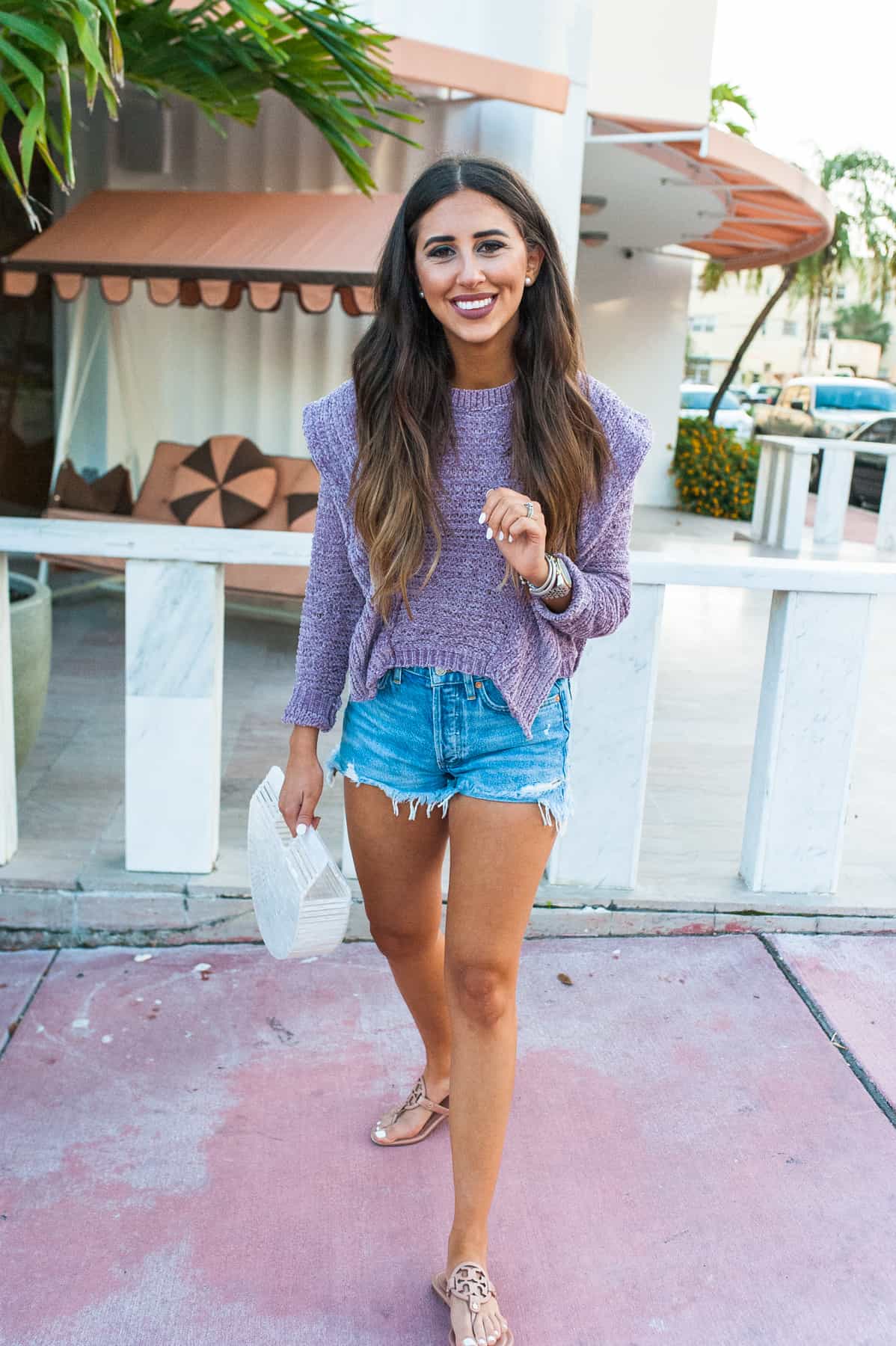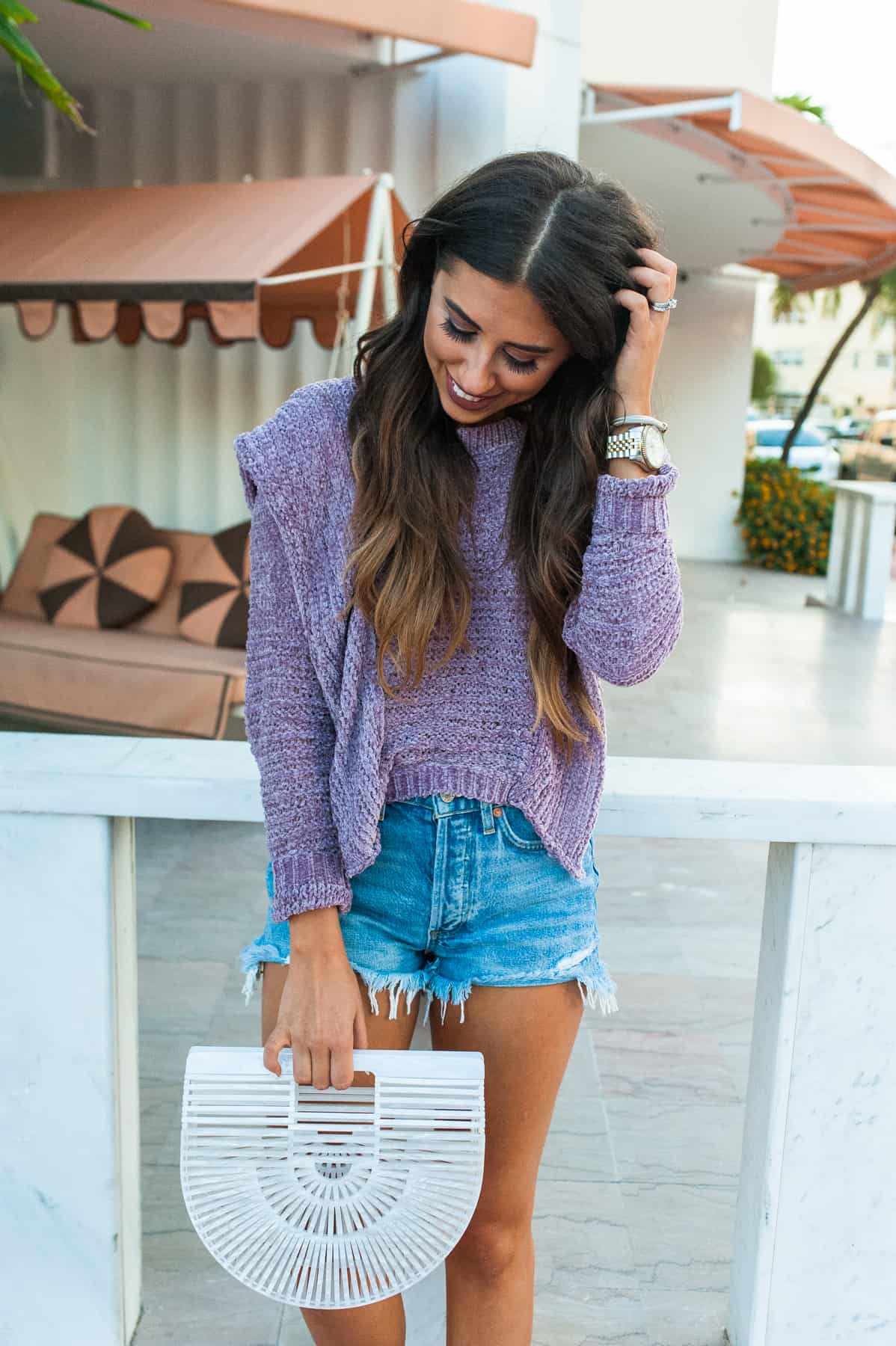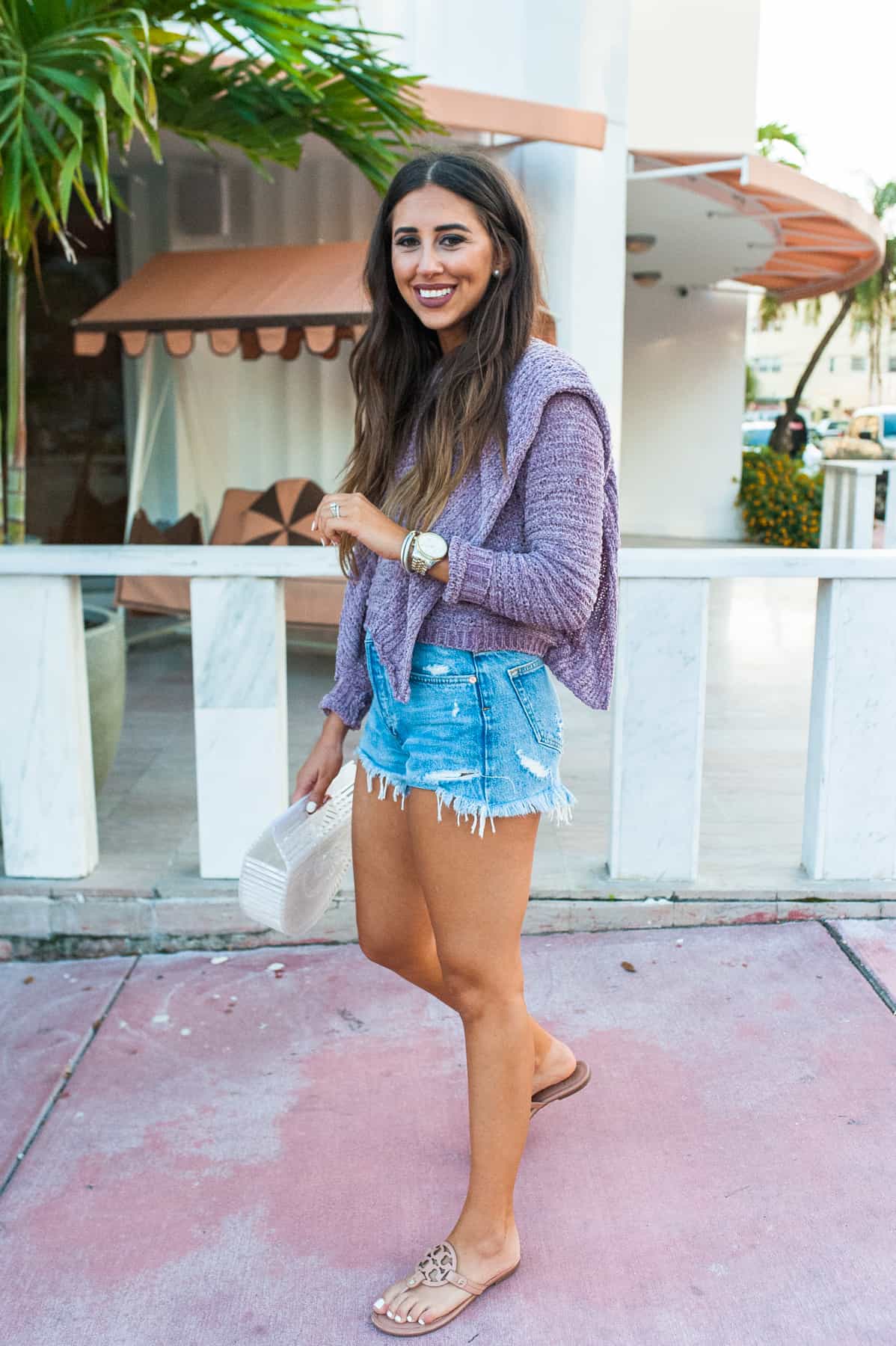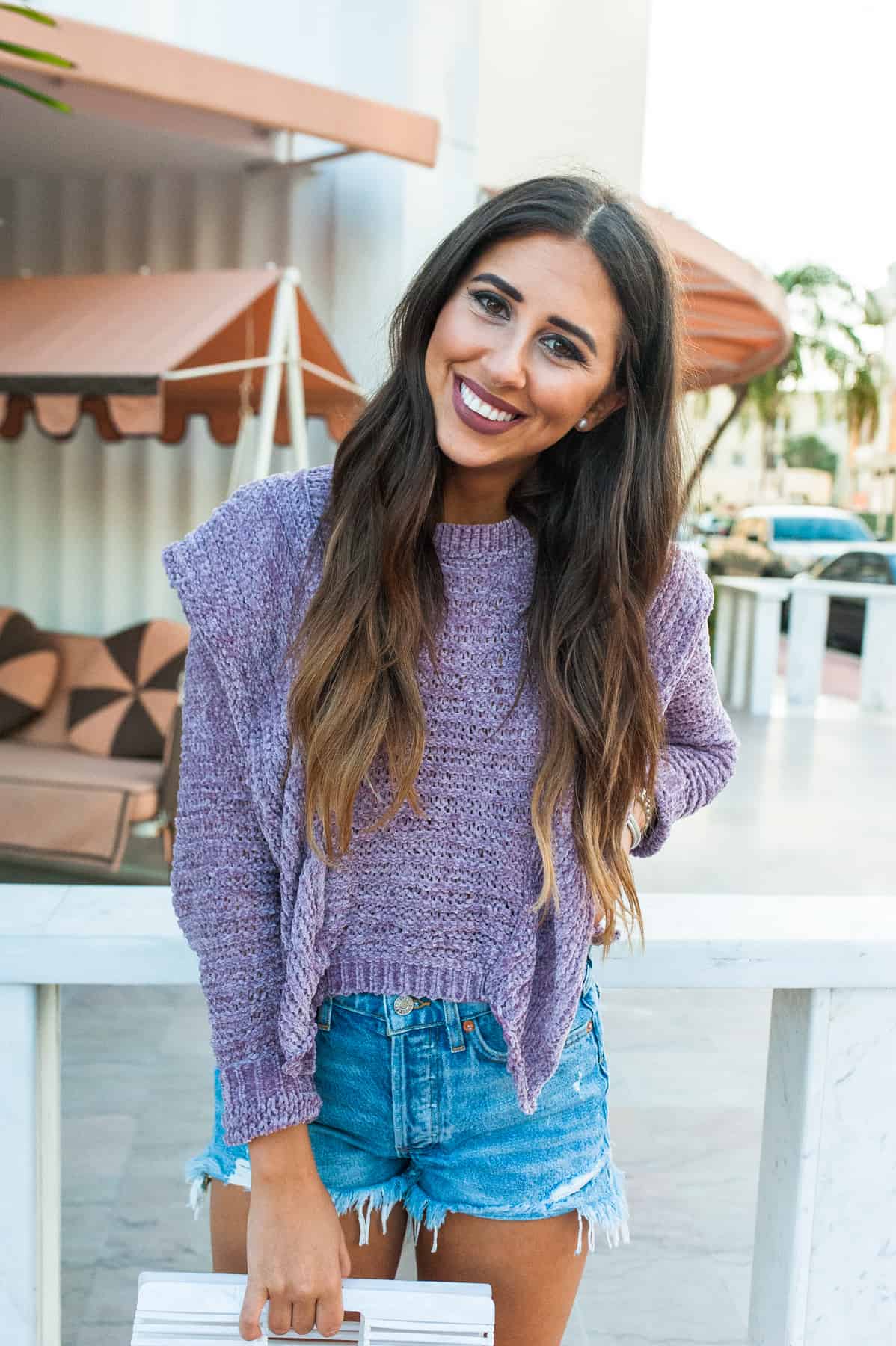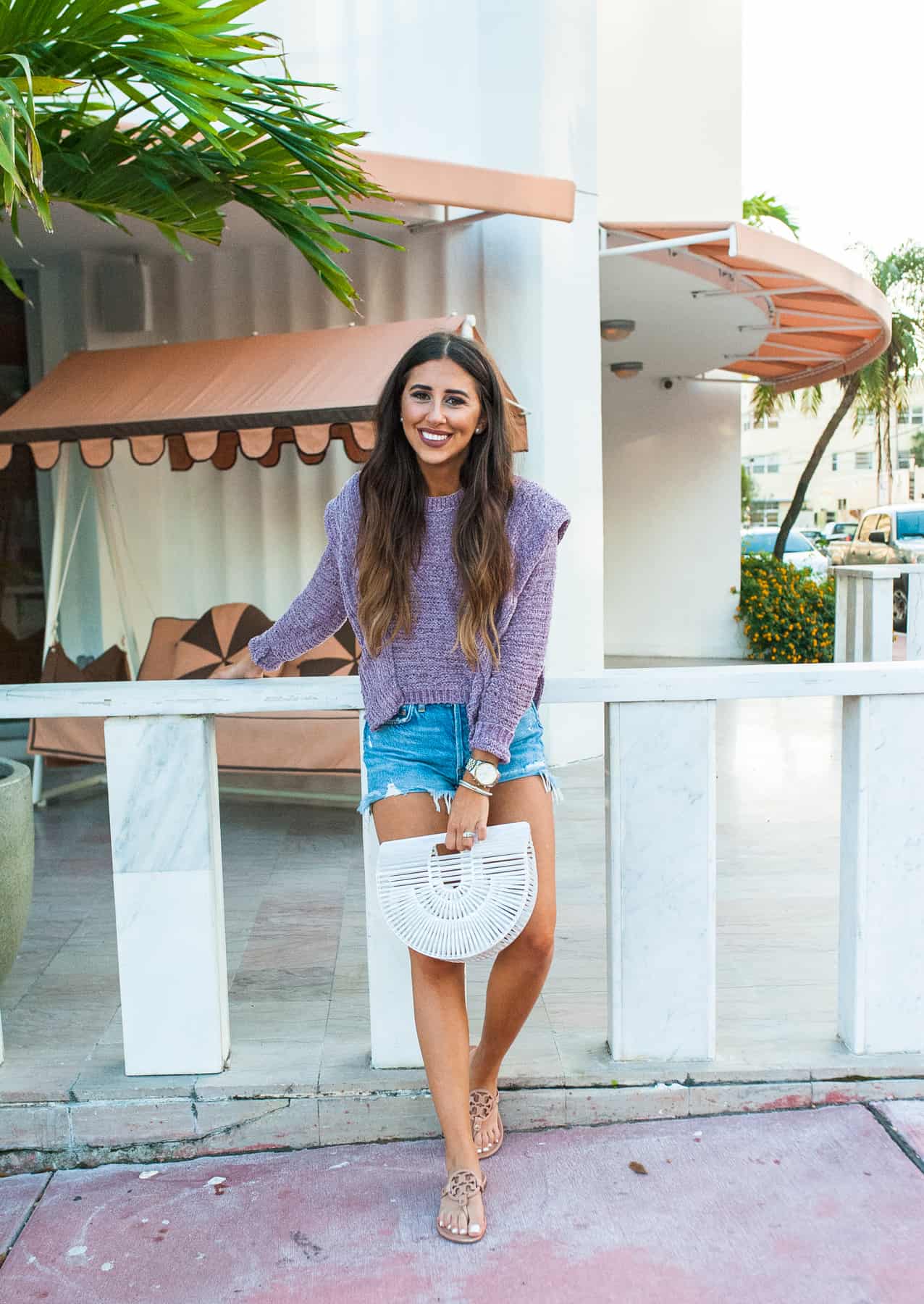 Top: Woven Heart | Bottoms: Agolde | Shoes: Tory Burch | Bag: Cultgia
Just Sharing in the Perfect Purple Sweater
Well, when I first started this little space on the internet called "Dress Up Buttercup", I had no idea what it would become two years later. Majority of the time I am in disbelief that my virtual friends take the time out of their (YOUR) day to read, comment, like, direct message me on my stuff. I remember when I first started blogging, I would share fun facts about my self, what we were up too, conversations, topics that would be in my heart, etc.
Over the past couple years, things have picked up and I barely have time to eat, let alone still get 5 blog posts up a week. I absolutely LOVE sharing on the blog and I haven't done the best at really diving deep and really SHARING what's in my life. I am the first to admit it's been surface level and just a few sentences just to get my tasked checked off and on to the next one. I want this space for you to really get to know me, know my heart, know what I am struggling with, what I need prayer for, etc. The world is evolving, so am I, and I should be sharing!
The past couple months I have thought about this A LOT and how I want to get back into really sharing. So with that said, I promise to dig a little deeper and I hope you enjoy it! Lately, on IG, I have been so overwhelmed with all the negativity that I have been watching. So thankful I haven't had any personally! I plan on having a phoneless free weekend when I get back! It's so scary to think that I have yet to do that ever in my life yet. Anyways, I promise to still be posting (I probably will have Ted do it!) IG also has changed their algorithm (#roughhhh). So if you are wanting to still see the outfits that I share, be sure to constantly comment and like on my photos so IG knows you are interested in my pictures.
Ok, love yall, bye! Oh and YES this sweater is perfect for this transitional time of the year. The color is muy perfecto and so is how soft the chenille fabric is. It also has the best personality and for a great price! I am wearing a small!