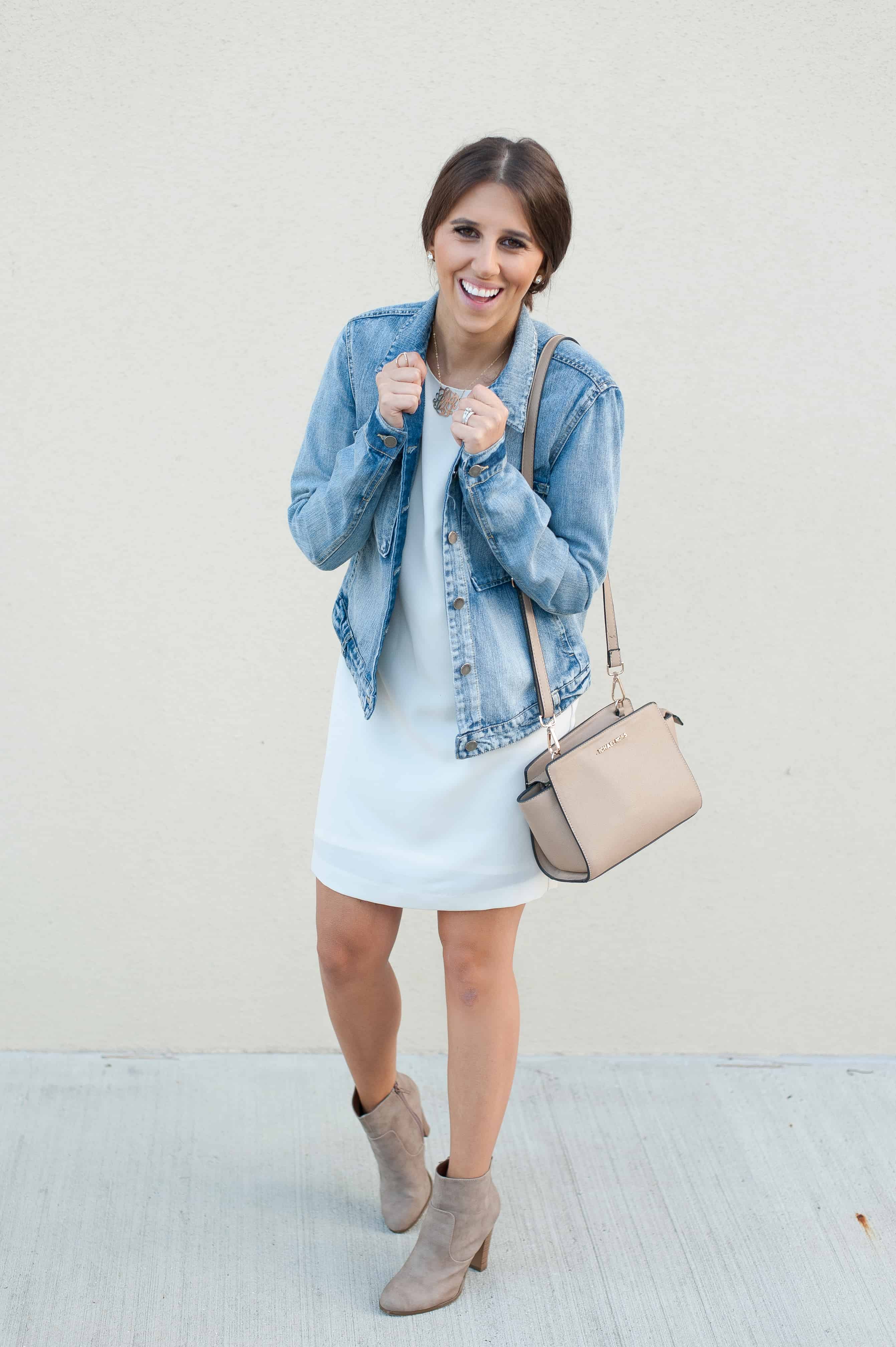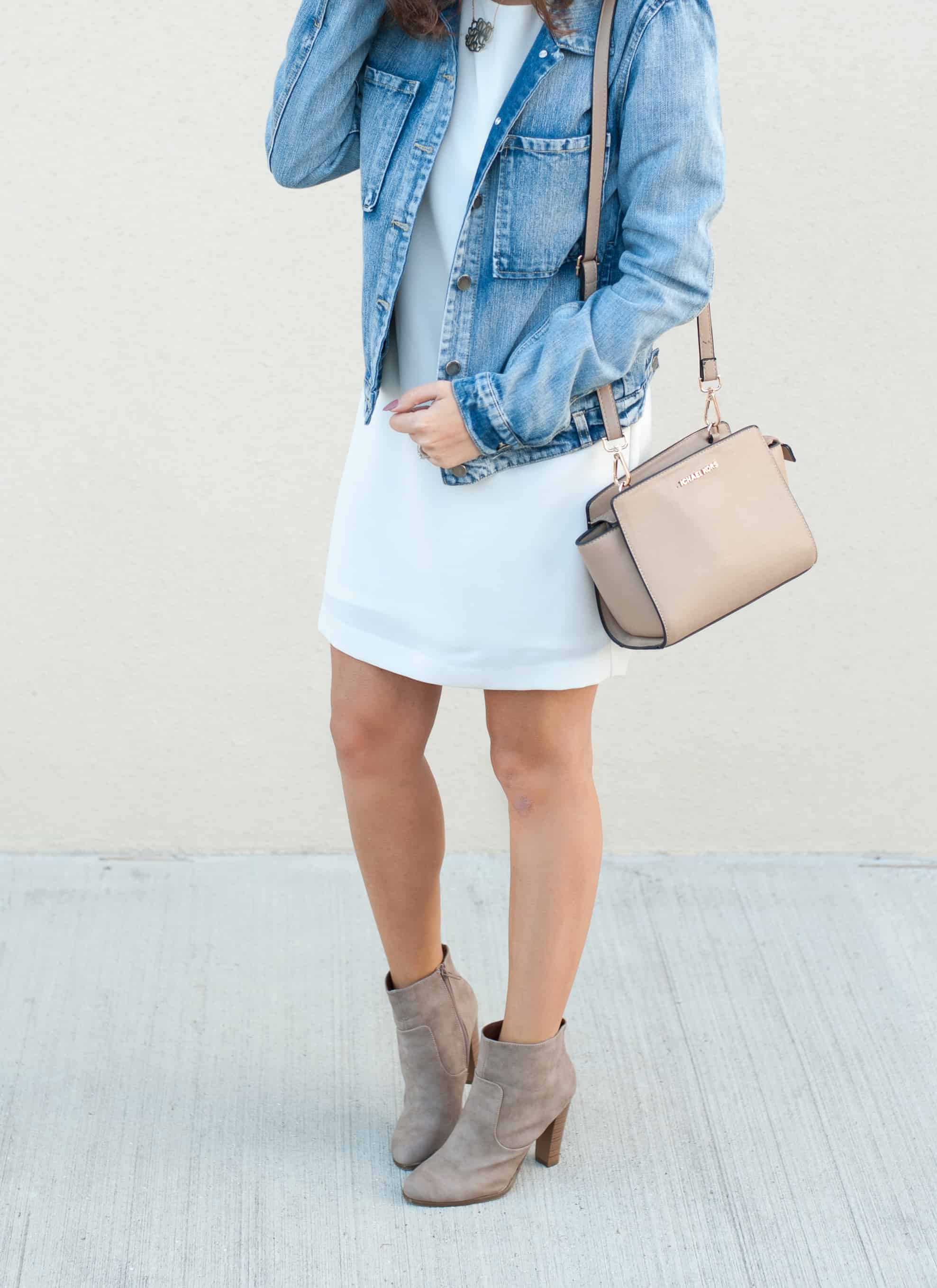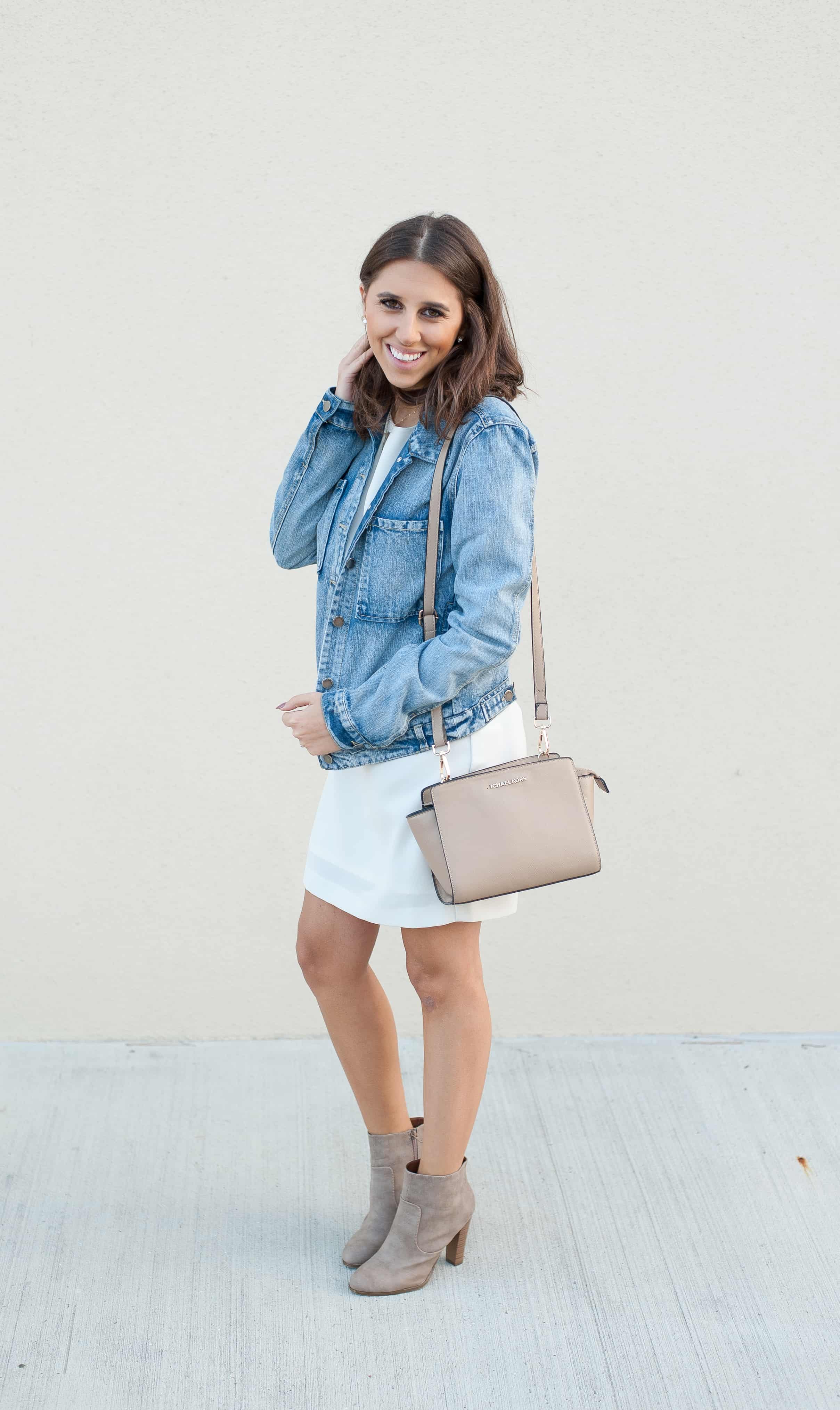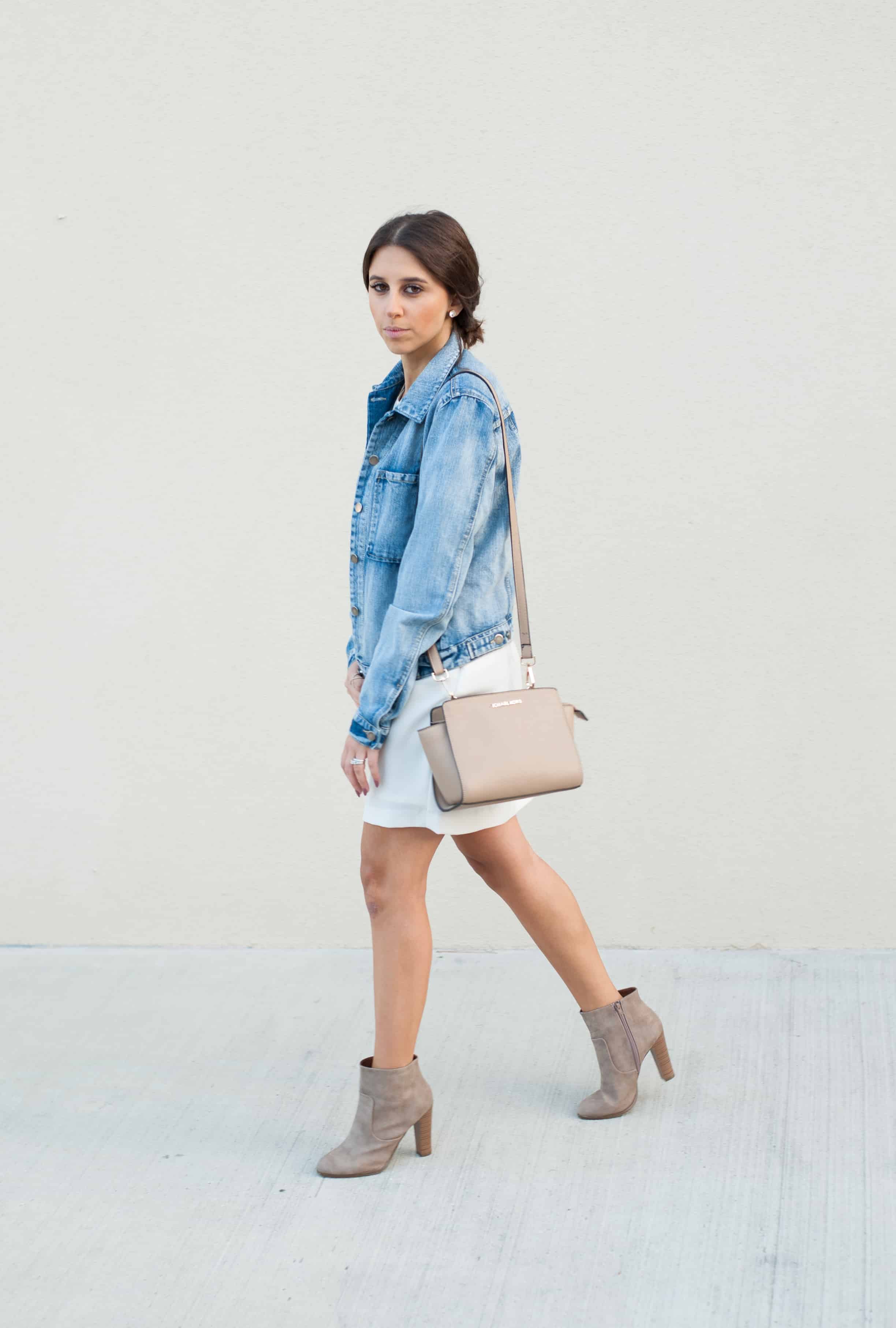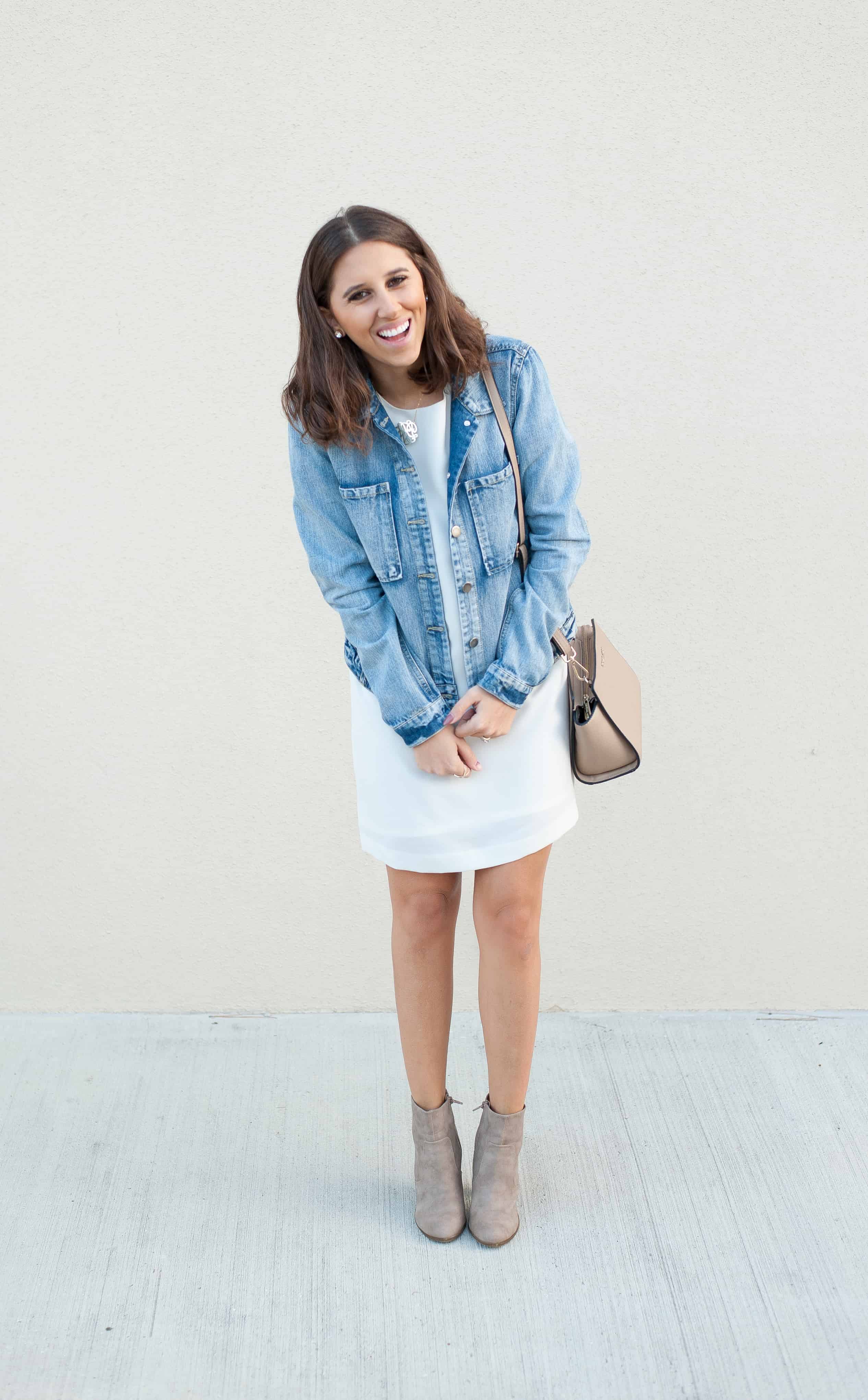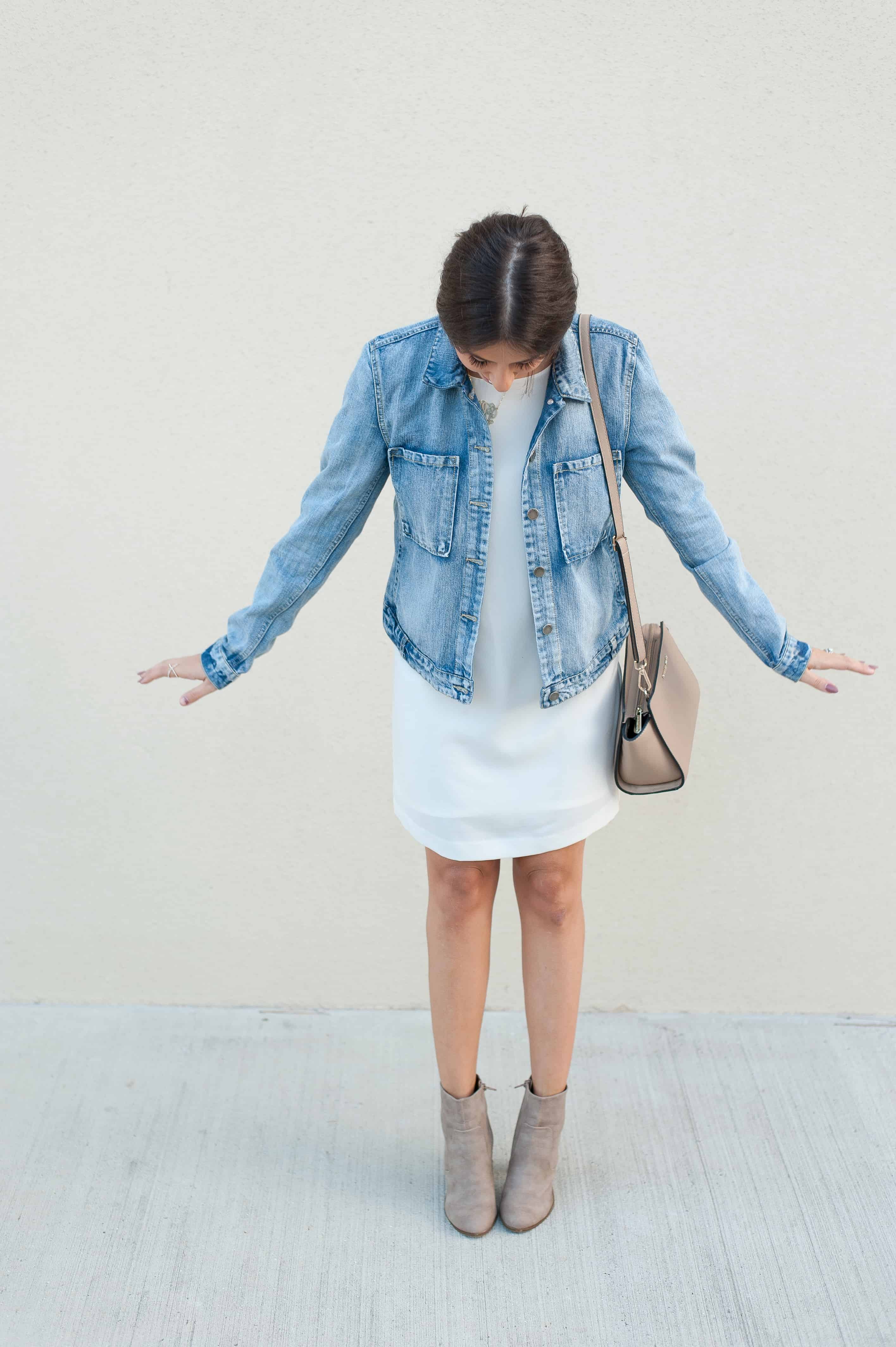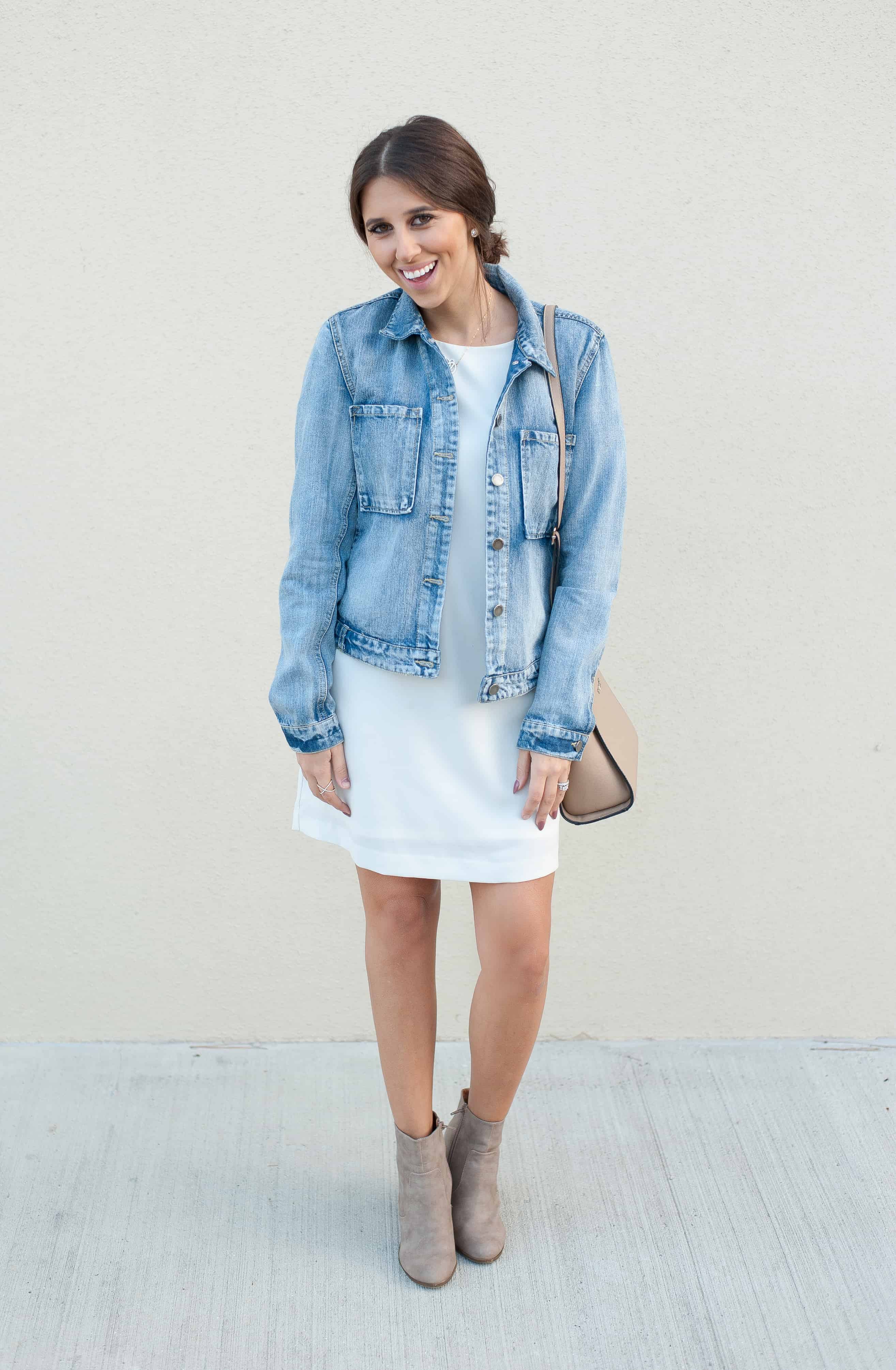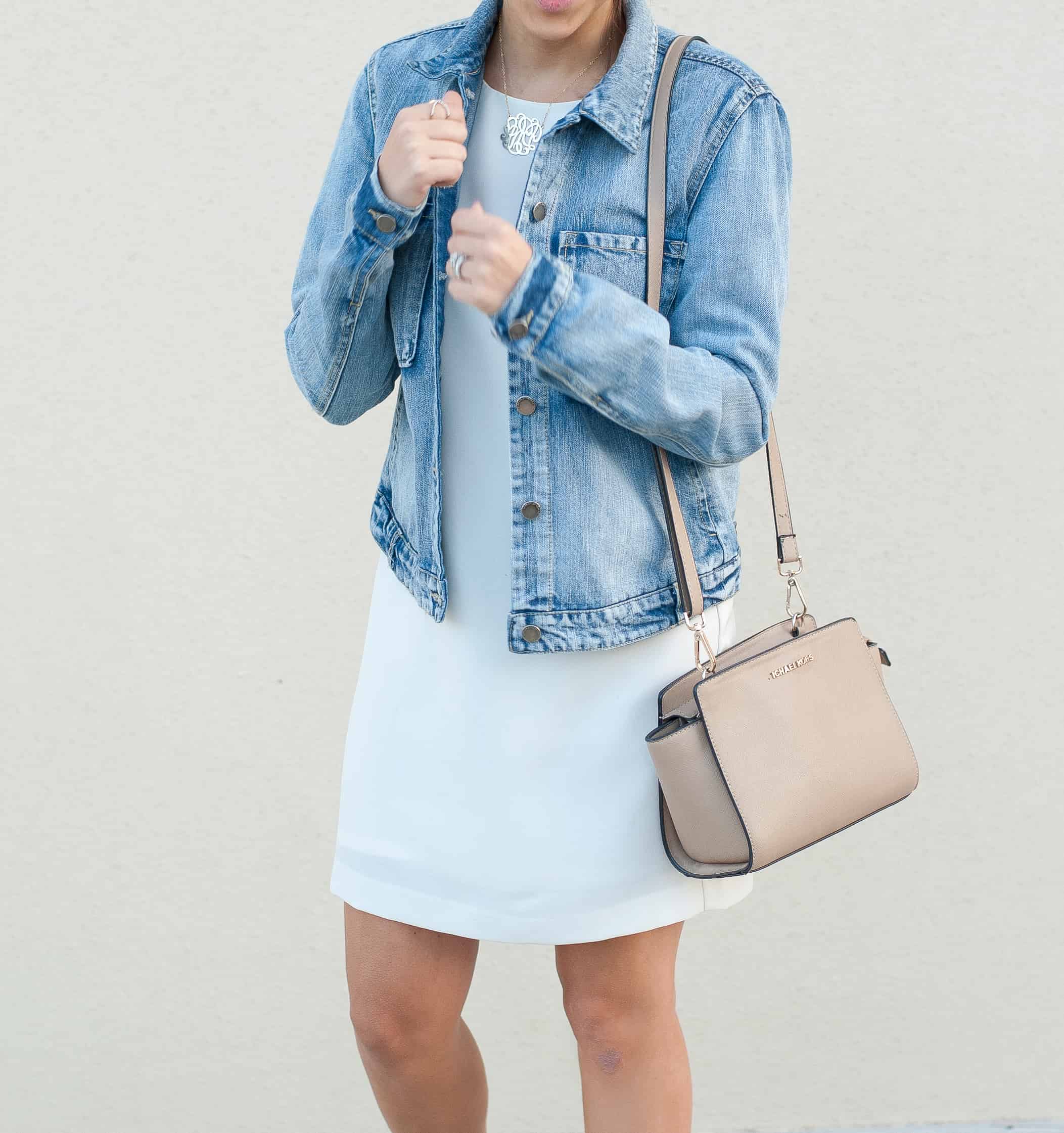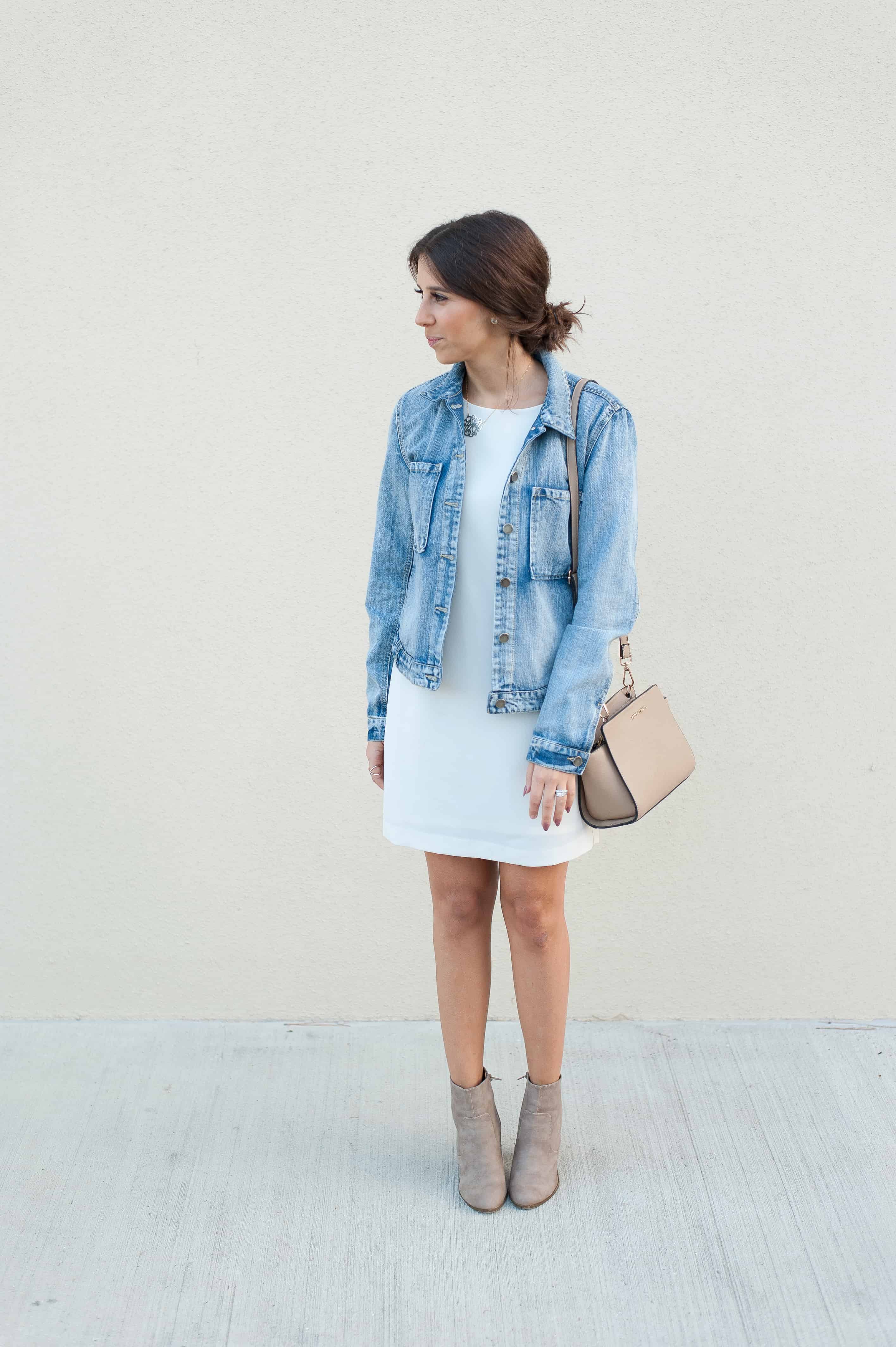 Jean Jacket: Topshop | White Dress: Leith | Booties: Delicious ($30) | Purse: Michael Kors
Well I wanted to pair a transitional piece for those beautiful springy days coming our way. This weekend was nothing short of California weather and I couldn't stop smiling from it. For those of you caught in the snow storm, I apologize in advance. I thought I would pair this darling jean jacket with a white shift dress. I added the booties to make up for it still technically being winter. I also wanted to add these booties are on super sale on Amazon. They are a bit high to walk in and not as comfortable as my other booties but such a steal. I foresee this outfit in the summer time to with some darling flats. Would love to hear what you all think about this outfit.
Thanks for stopping by! Means more than you know. I hope you all had a restful weekend and ready to tackle the week. I know I am ready to try to conquer a routine down for the New Year and get some things crossed off my to do list. Happy Monday buttercup!