How to Get Into the Christmas Spirit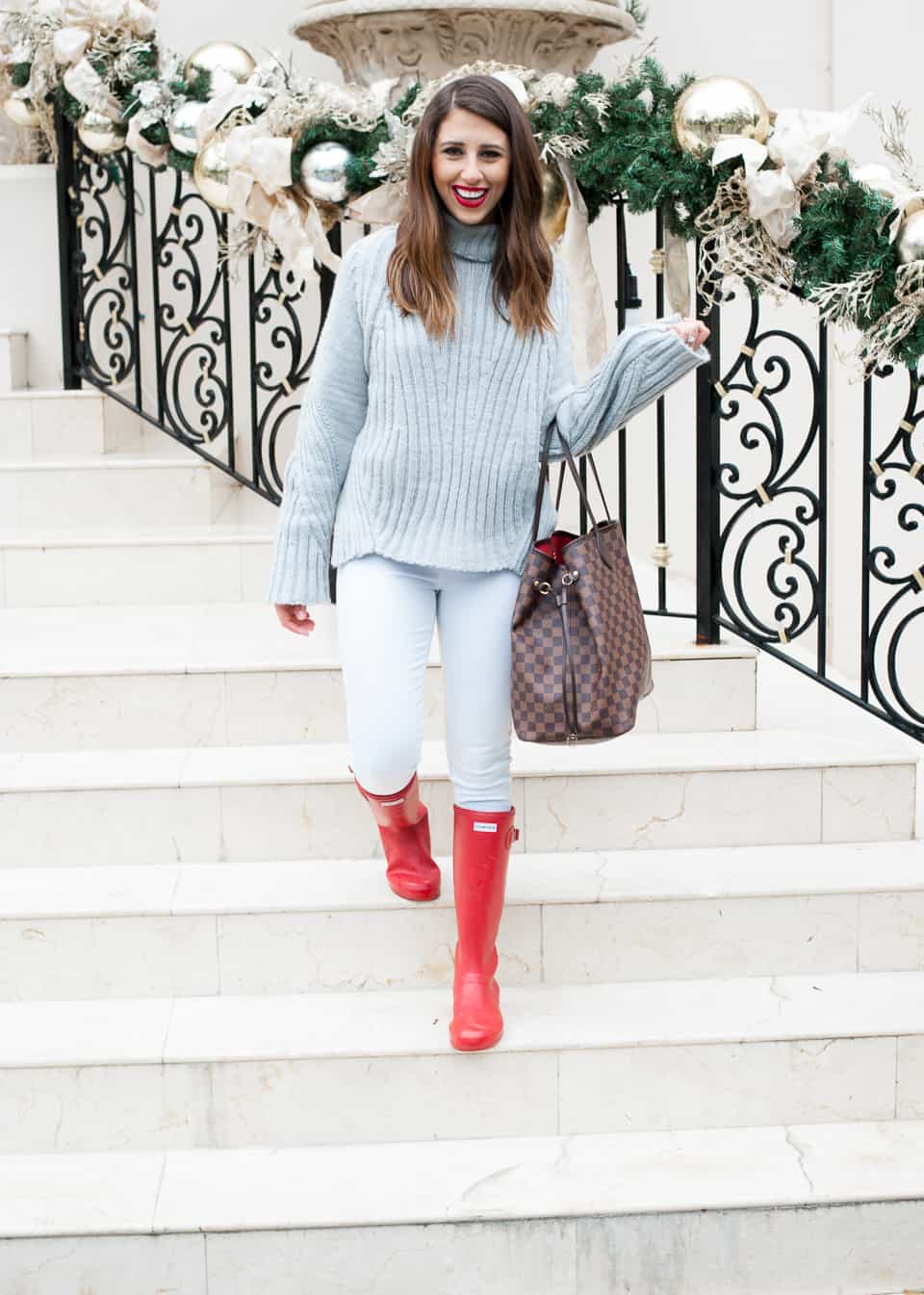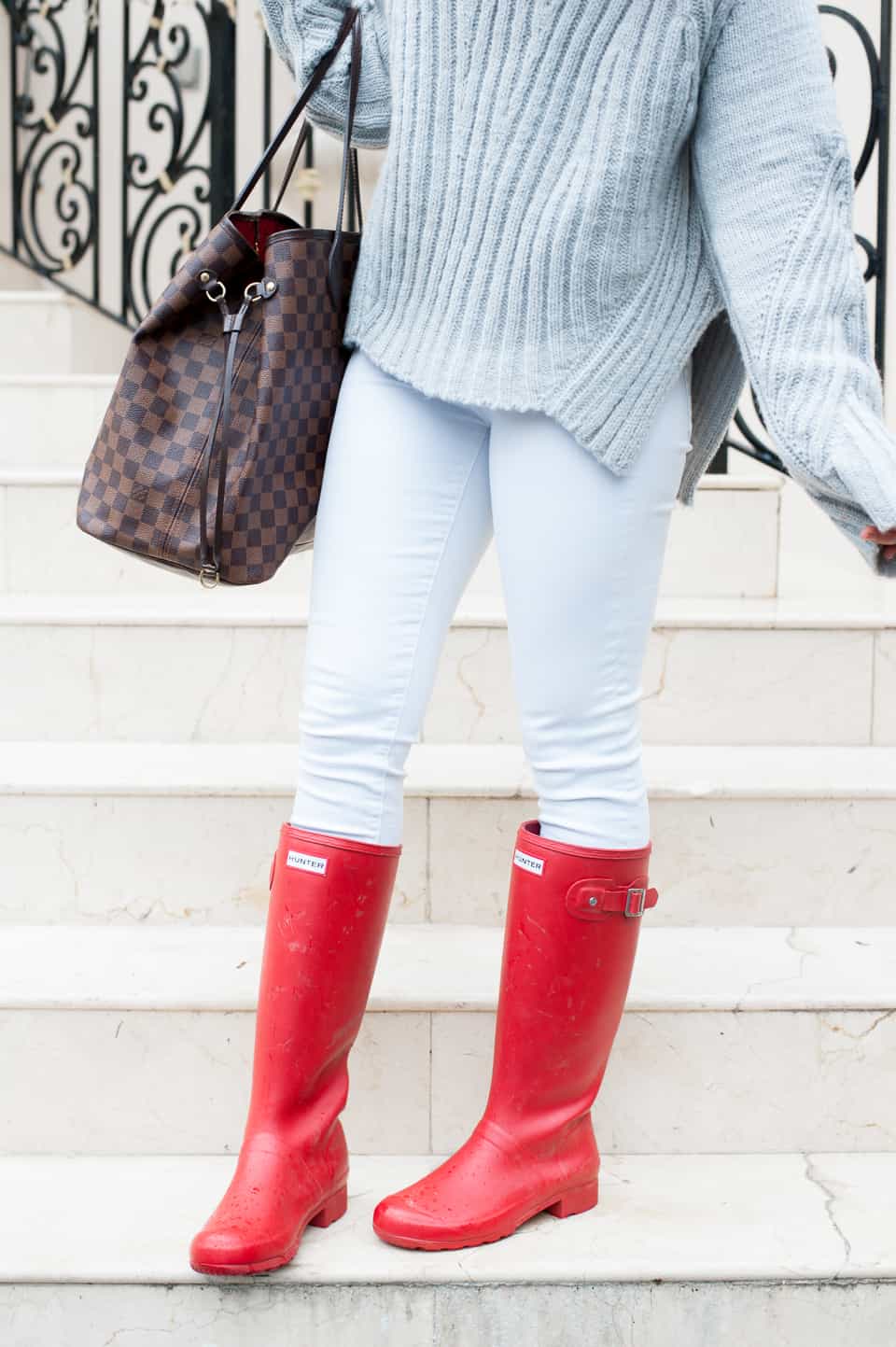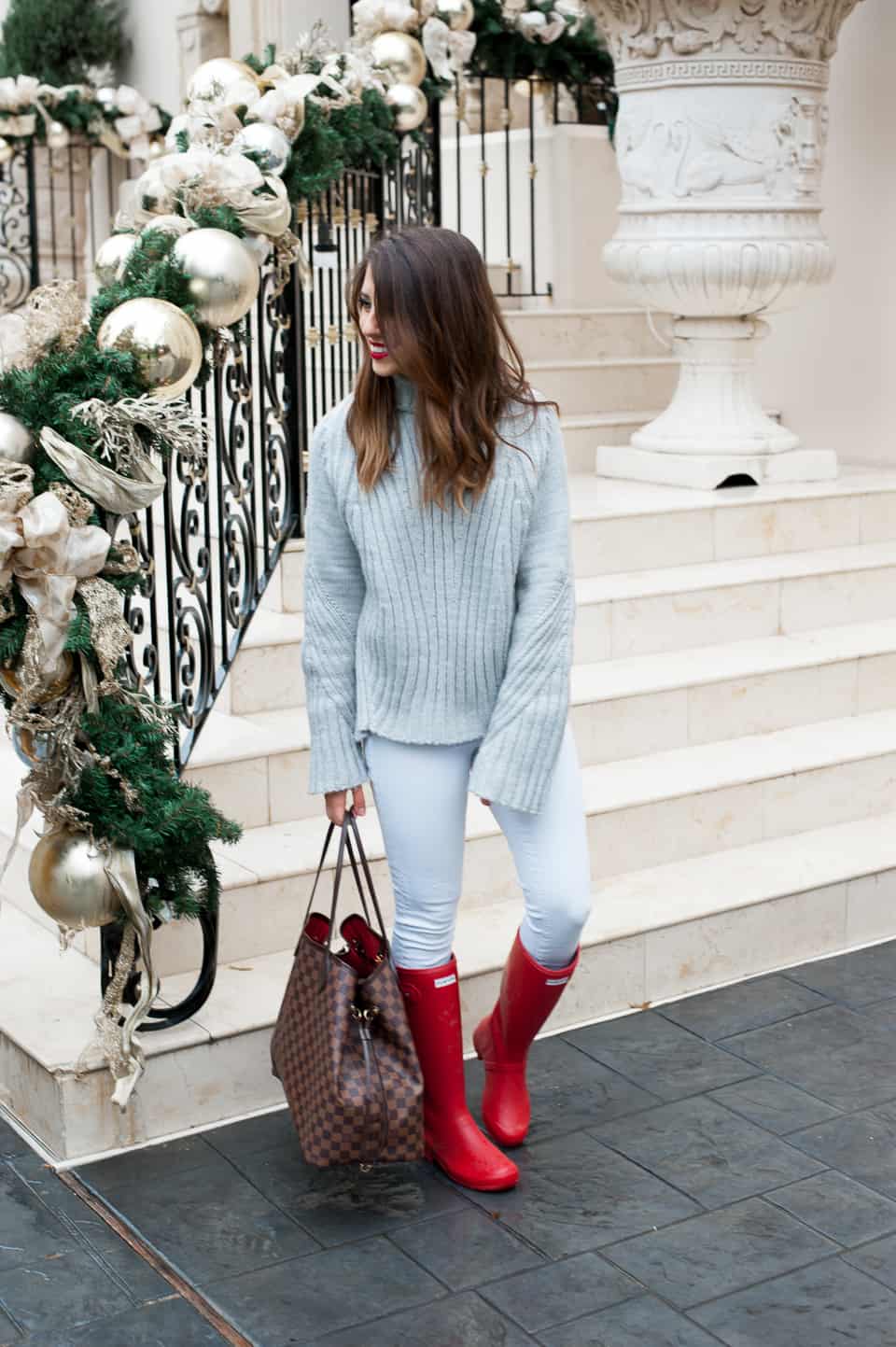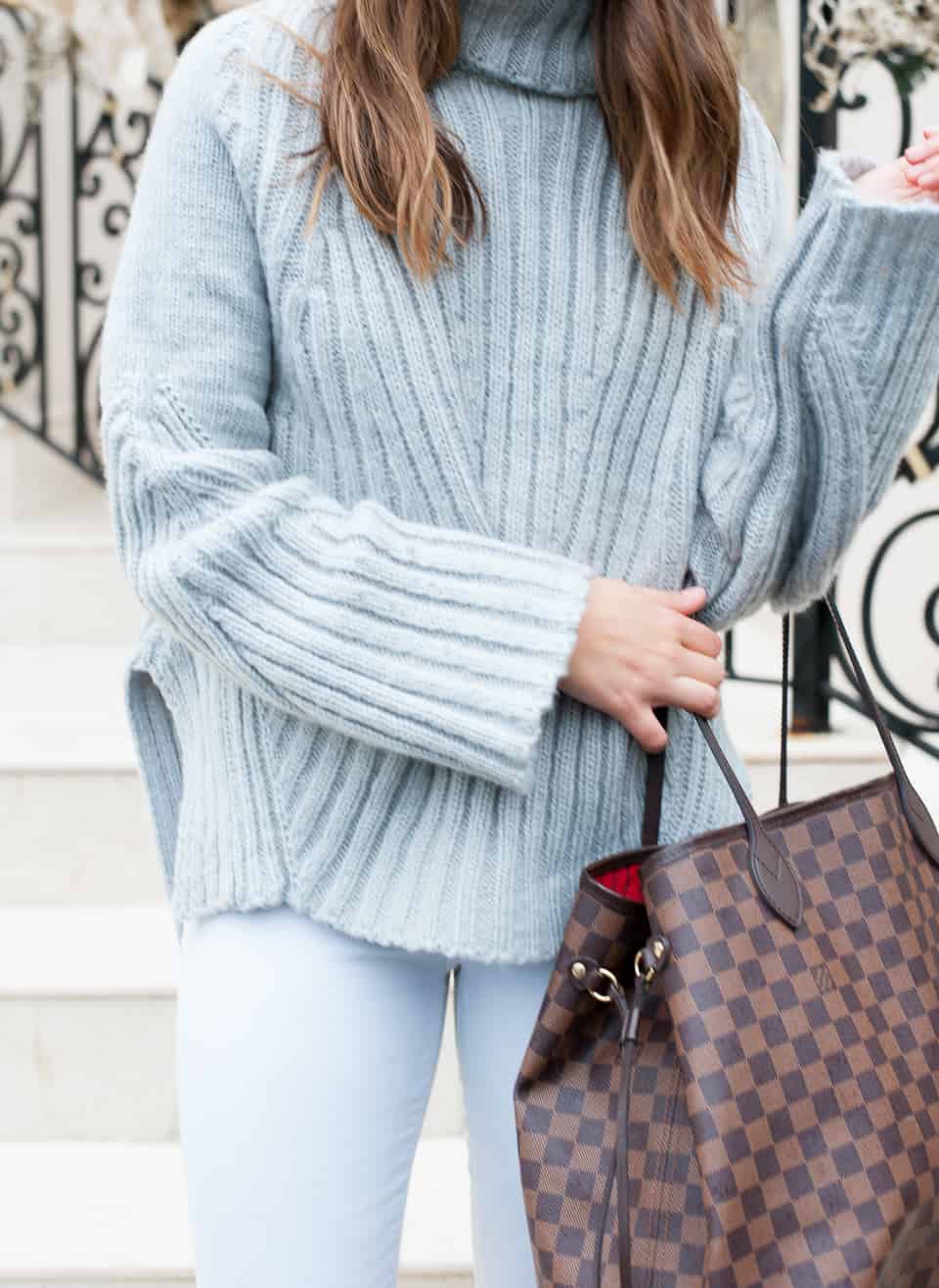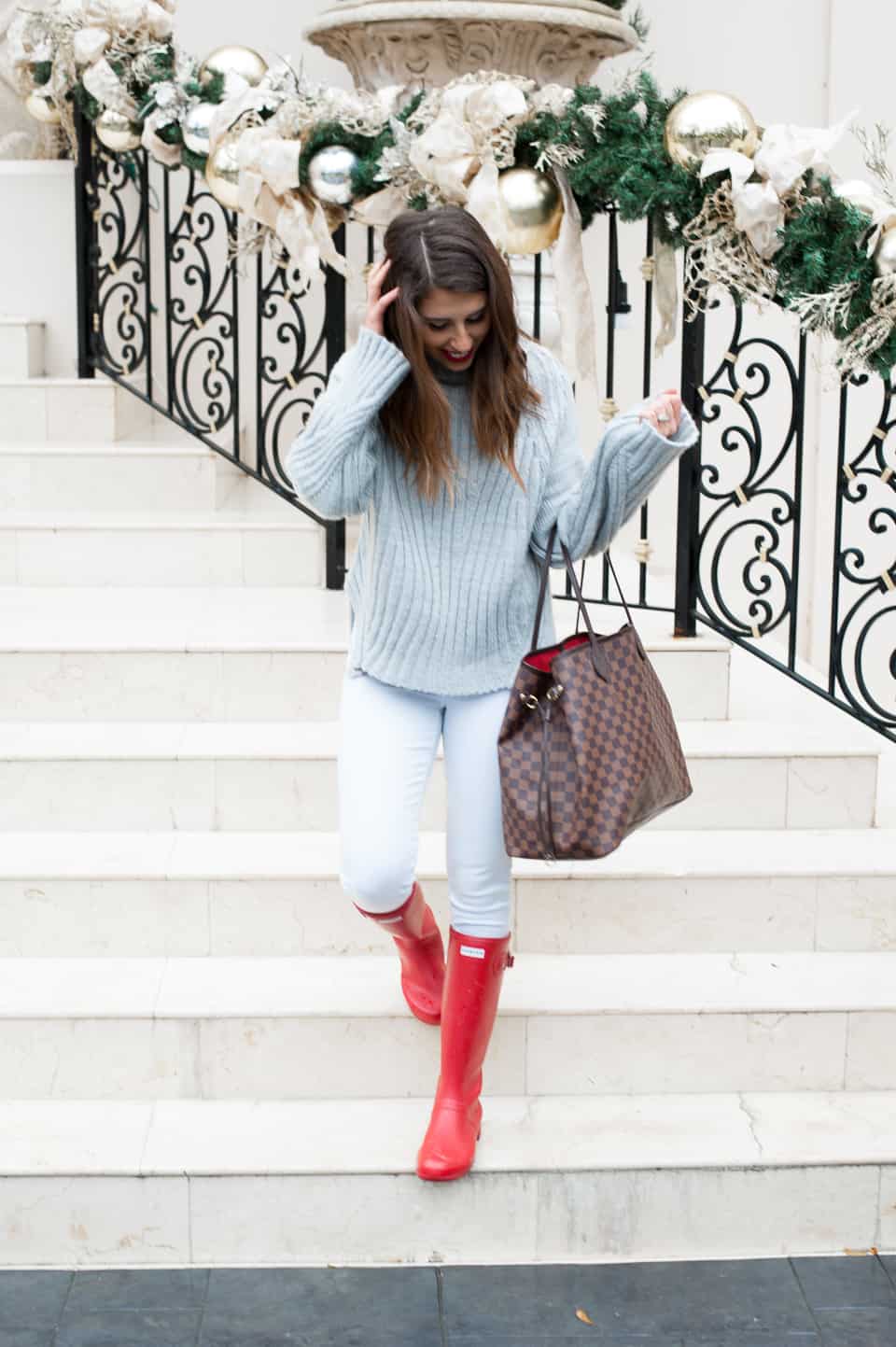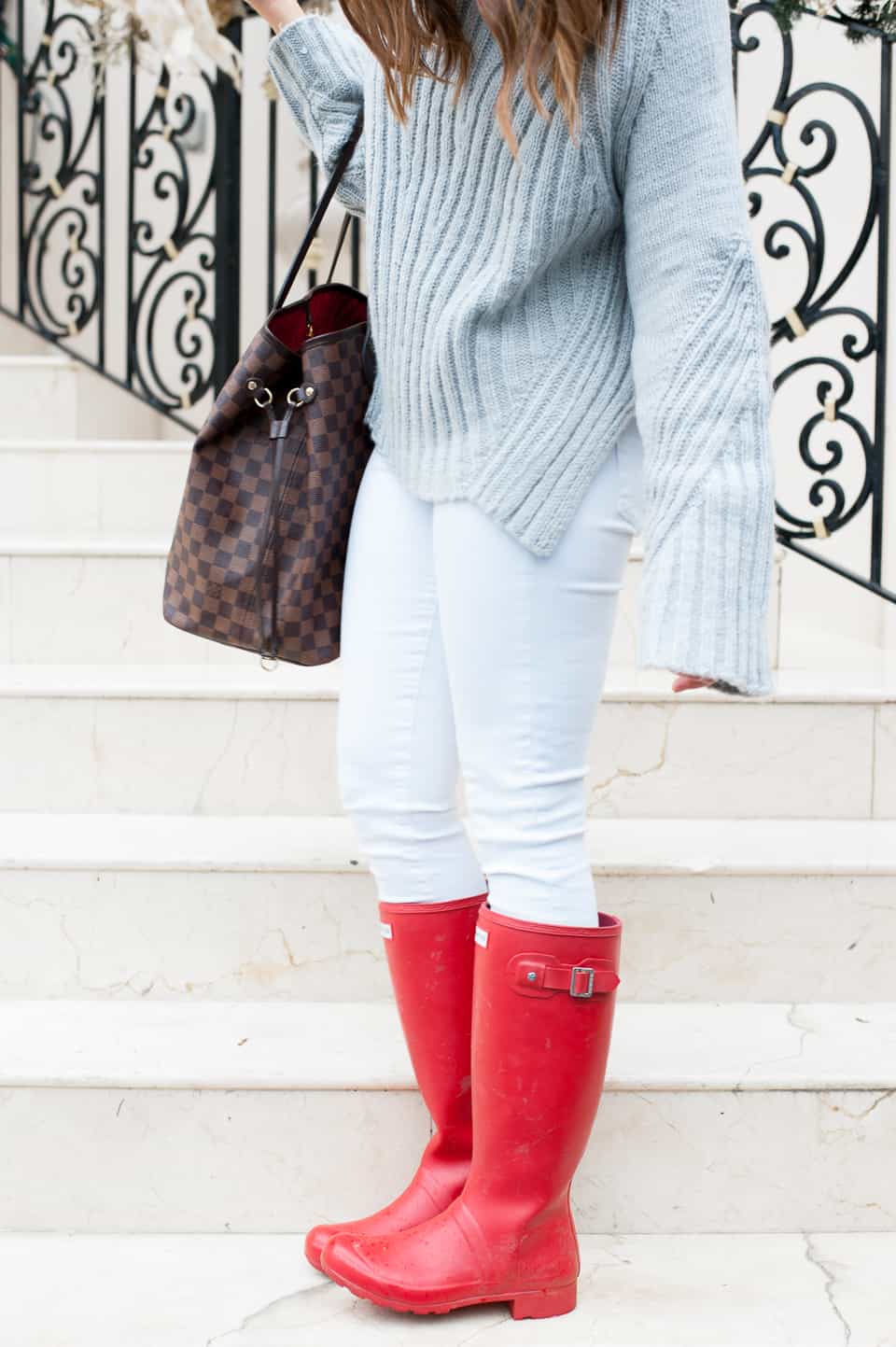 Top: Goodnight Macaroon | Denim: James Jeans | Boots: Hunter | Earrings: Gorjana
Y'all I feel like a real life grinch this year. I'm not sure if it's the cold rainy weather, stress, or just me getting older but I AM NOT IN THE CHRISTMAS SPIRIT. This definitely needs to change so I wanted to list a few things I will be doing to get into the Christmas spirit.
Put up our own tree! I am secretly hoping Ted will do it while I am out of town this weekend lol Poor thing has helped me put up 4 trees but not our own. I think having our own to look at every night will get us in the mood! I shared our decorations last year here.
Go on a hot chocolate date. I started dating Ted when I was 15 and we use to sneak out in the middle of the night to go on dates and since I was young, and in the middle of the night, we use to go on hot chocolate dates. These are still some of my favorite memories and we try to go on one every year! Oh and drive around the neighborhood to see the lights.
Go to a onesie party. We have a couple to go to and these are by far my favorite. Who doesn't like showing up to a party in PJs?
Change the station to 99.1 and keep it there for the rest of the month. "The best way to spread Christmas Cheer, is singing loud for all to hear" & watch Elf 5 times lol
Bake Christmas cookies with the girlies.
Start giving gifts. The best part of Christmas is gift giving and I don't always have to wait until the end of the month to start handing gifts out!
Bring out my Christmas sweaters. I need to take them out of storage and just wear them around since it's the only time of the year to do so!
I hope you enjoyed reading how I plan to get into the Christmas spirit. Do you all have or do something special to get you in the mood? I would love to hear it! Maybe I just need a trip to NYC to get into the spirit, Ted? Jk! lol anyways thanks for stopping by! I've been wearing these rain boots non stop since its been raining all week. Any reason to wear them is good enough for me! I am headed to Dallas today after a birthday lunch and super excited.