Holiday Decor Gift Guide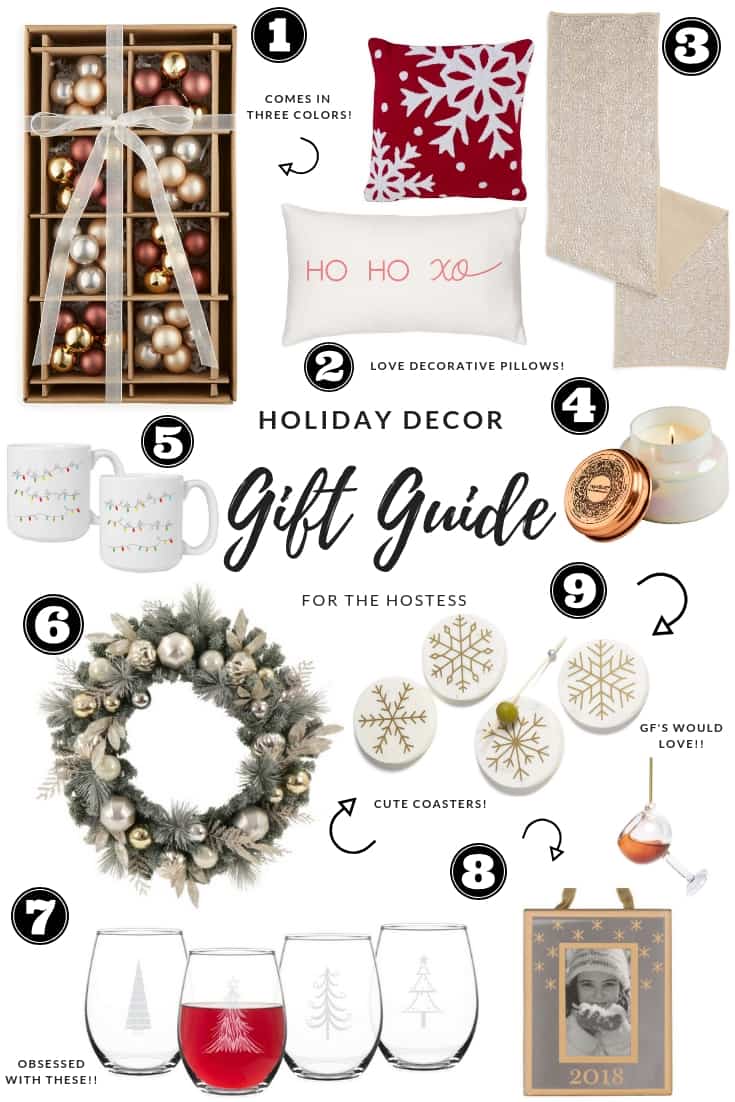 Holiday Decor Gift Guide For the Hostess
1 Ornaments: I love the colors in this set! It also comes in a couple different color sets which are so cute to add with whatever color scheme chosen for the tree/house!
2. Pillows(first & second): Ok I love adding decorative pillows during the holidays! It always adds so much to the room!
3. Table Runner: This beaded runner adds some sparkle to the table and would be the perfect base for your table decor!
4. Candle: I have shared this candle that I have in my home right now and I can't say enough good things about it!
5. Mugs: You can never have too many holiday mugs to drink hot coco out of!!
6. Wreath: The glitter and metallic on this wreath make it my absolute favorite!
7. Wine Glasses: I am obsessed with these cuties!! They are perfect for hosting holiday parties!
8. Frame Ornament: Personally, I love adding picture frame ornaments to the tree to give it a personal feel with memories from the previous years!
Wine Ornament: This is something I just had to add in here cause it is too cute! I know the girlfriends would love it on their trees!
9. Coasters: This is such a good add to a coffee table! Love that they are marble too for a good price!