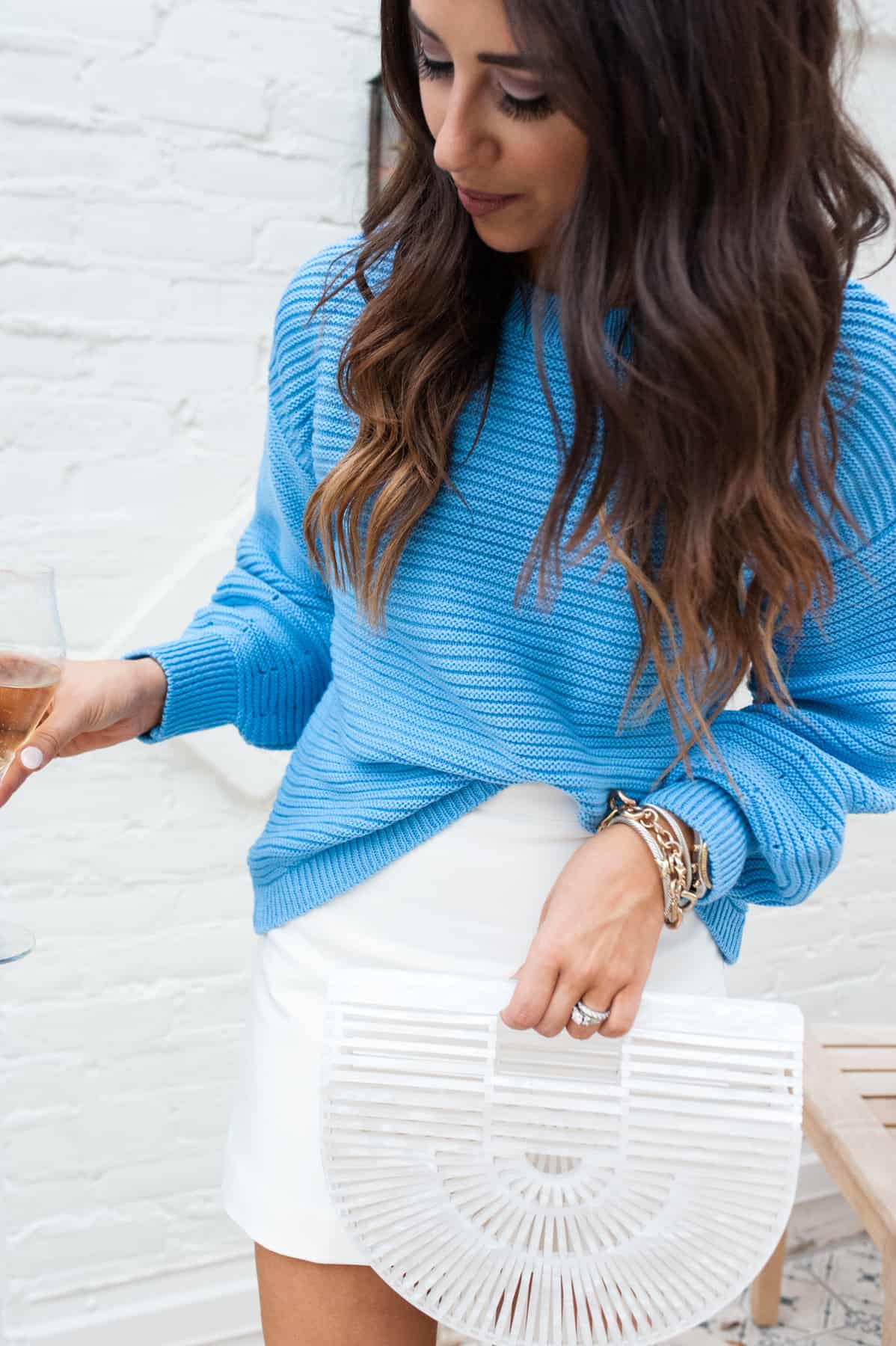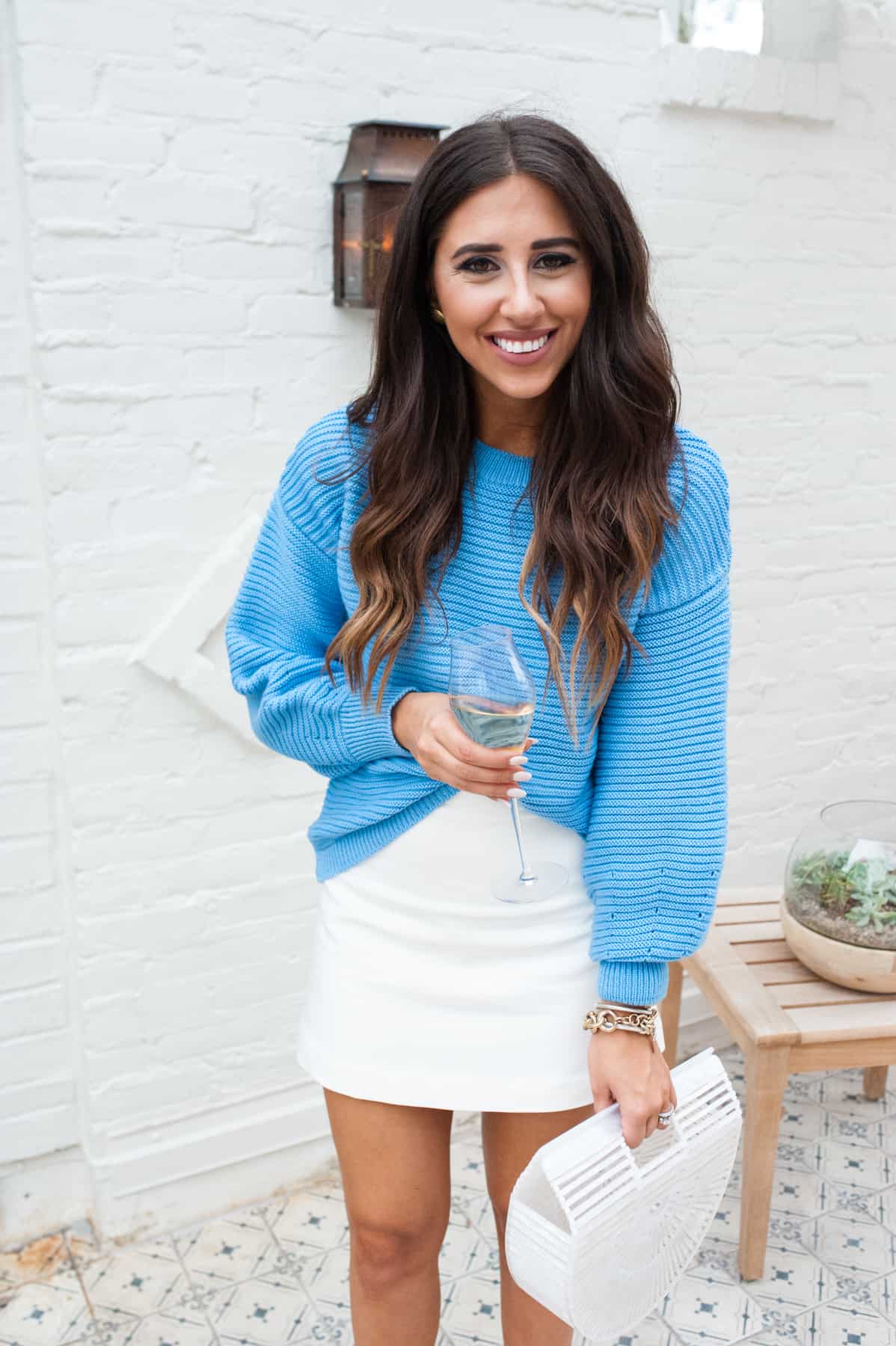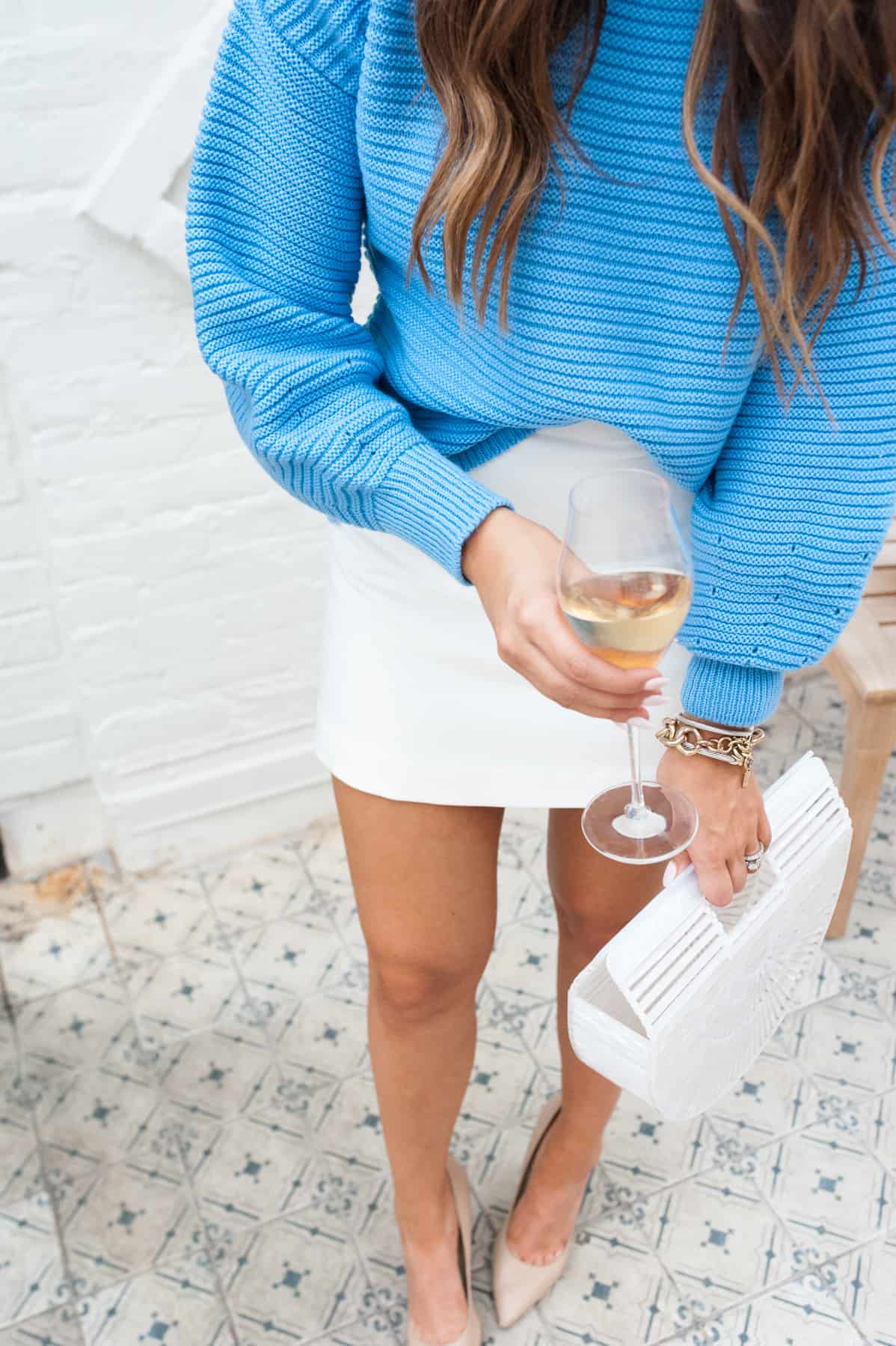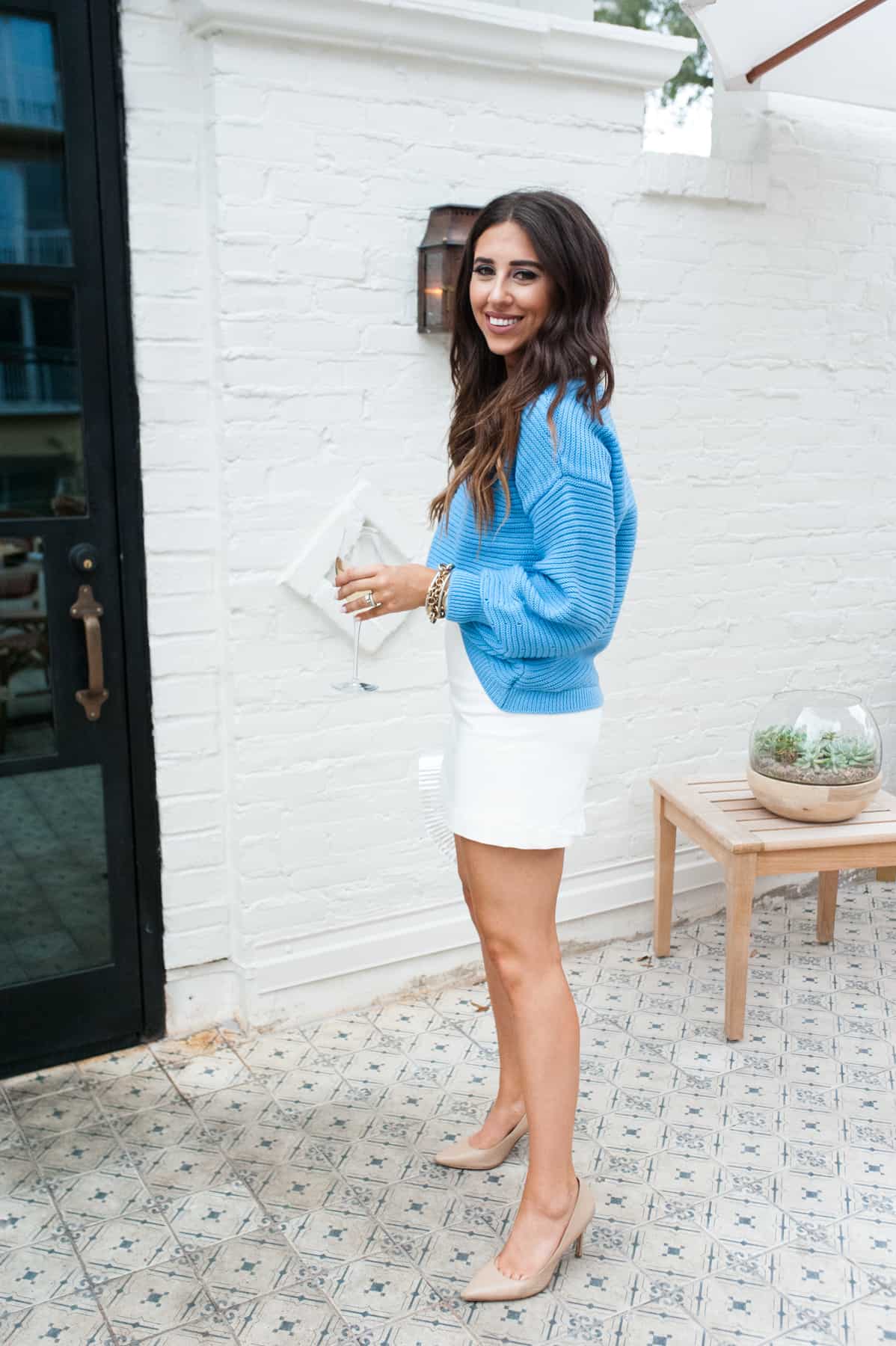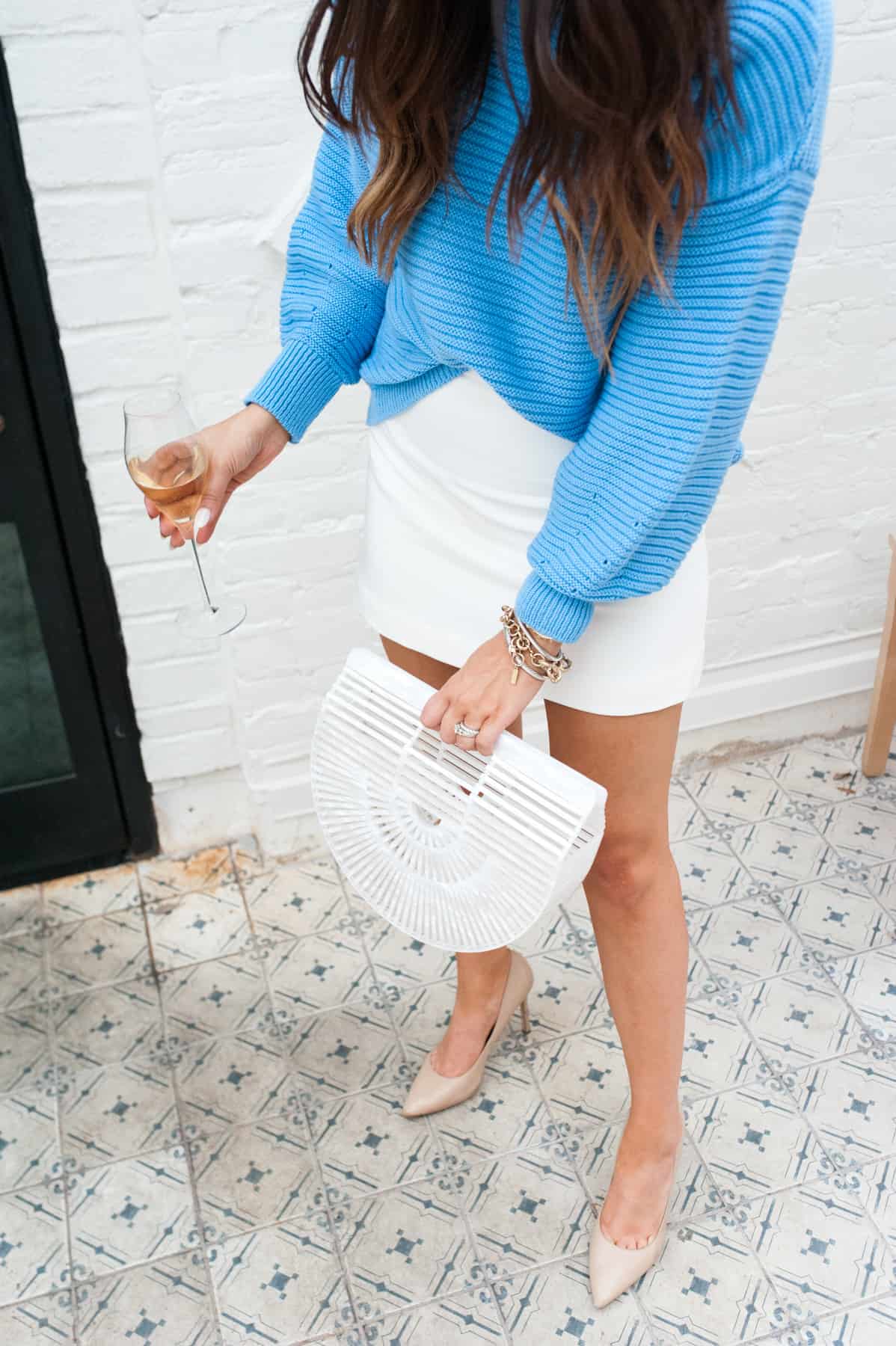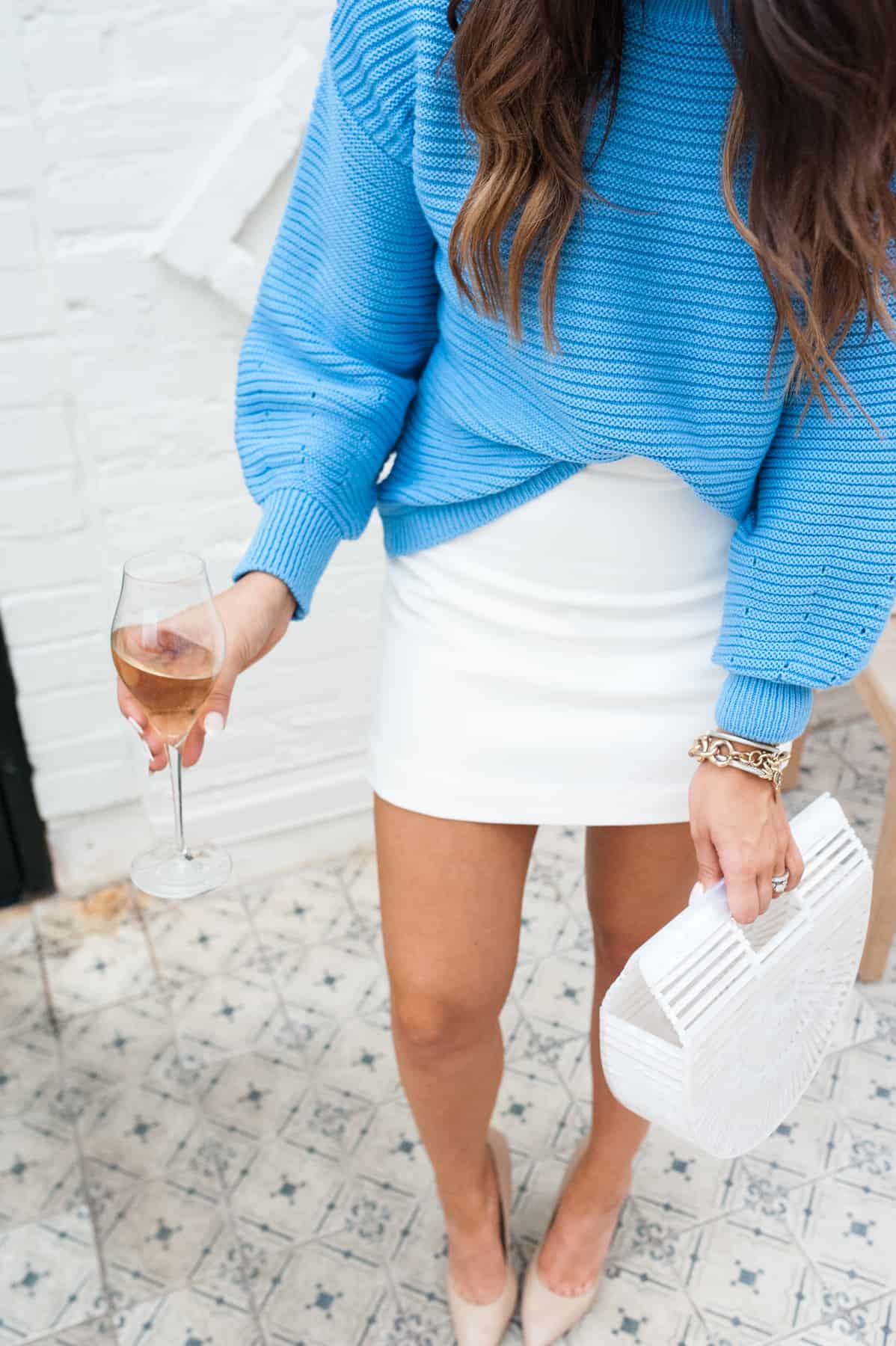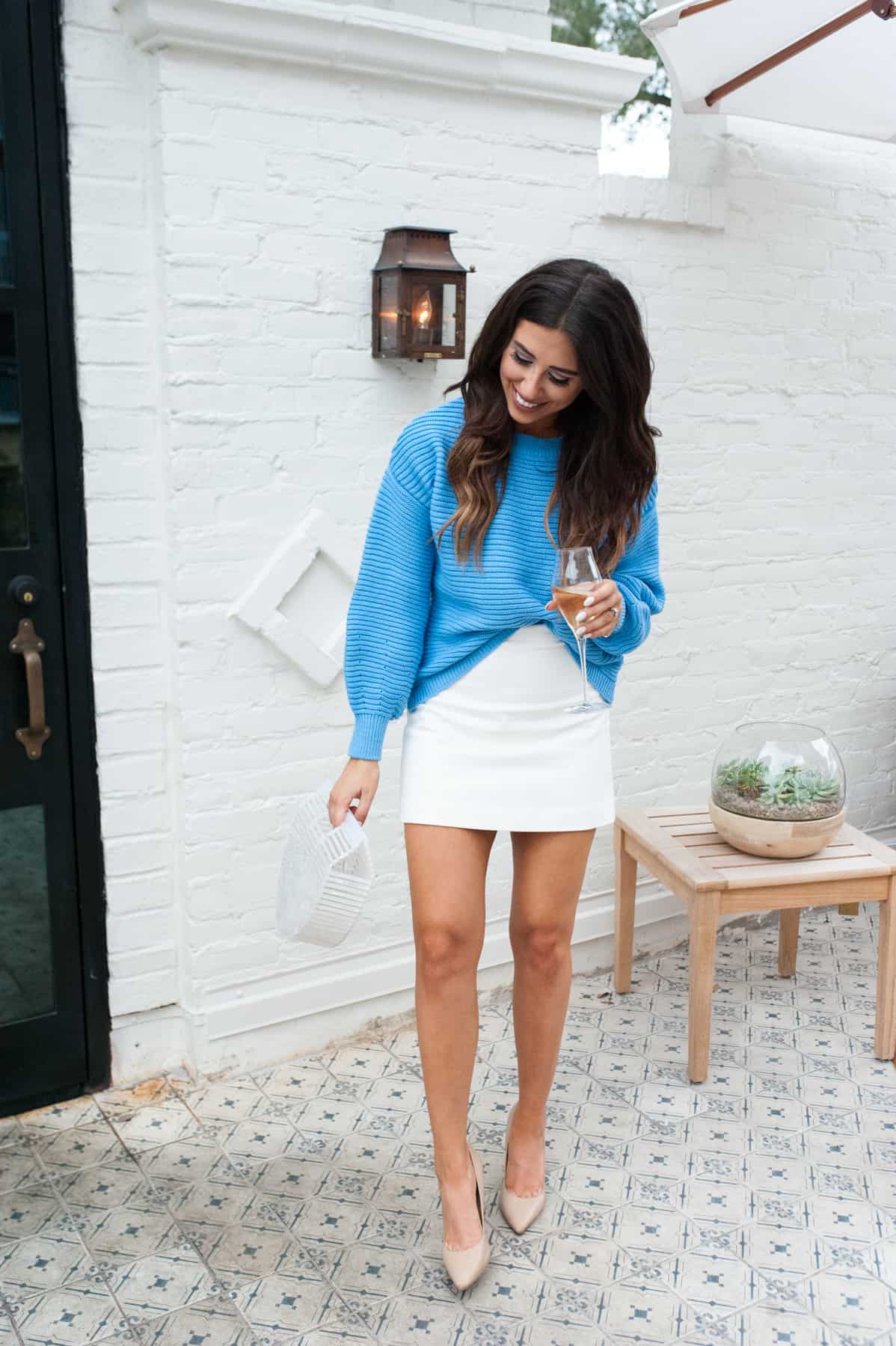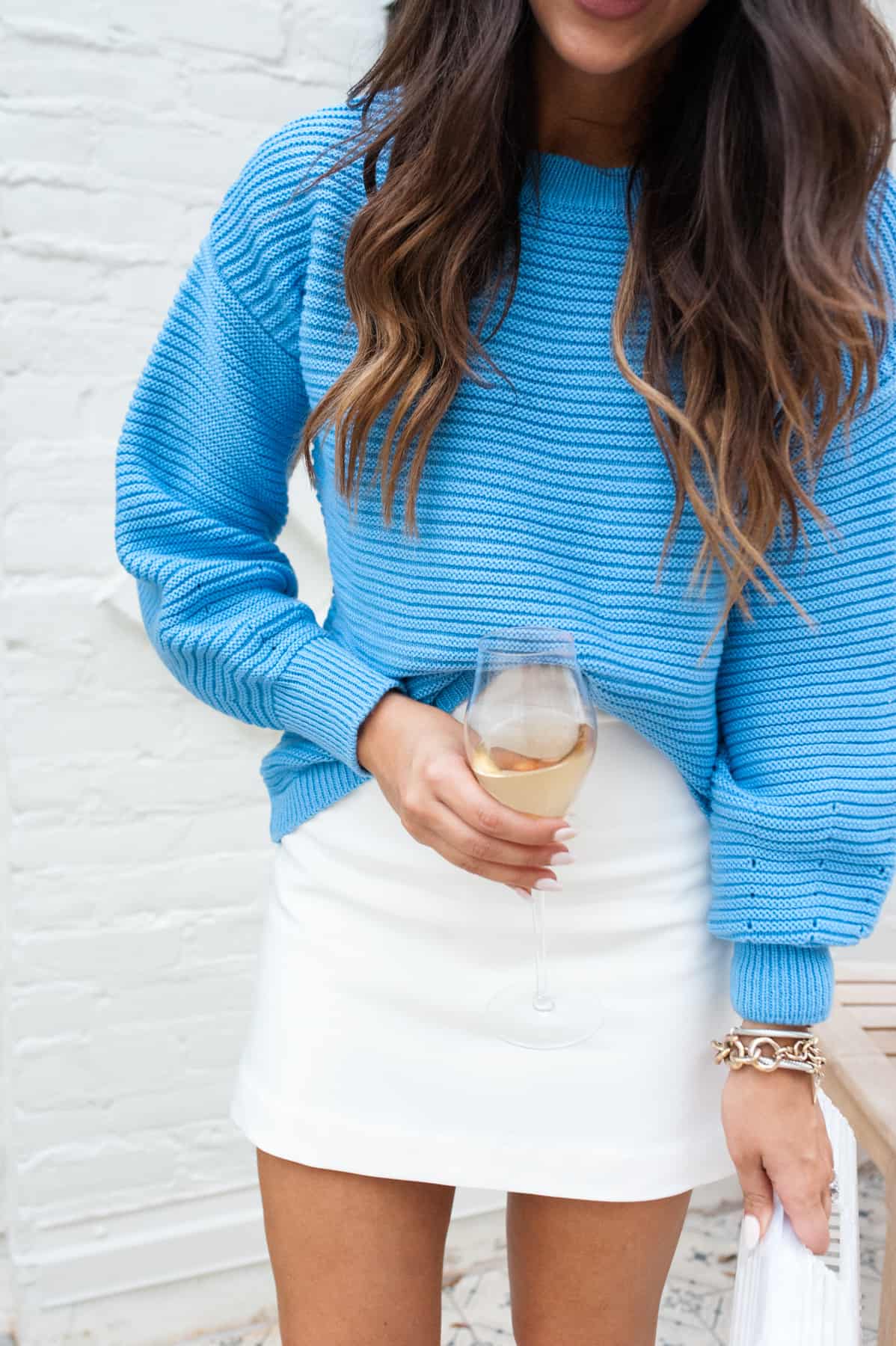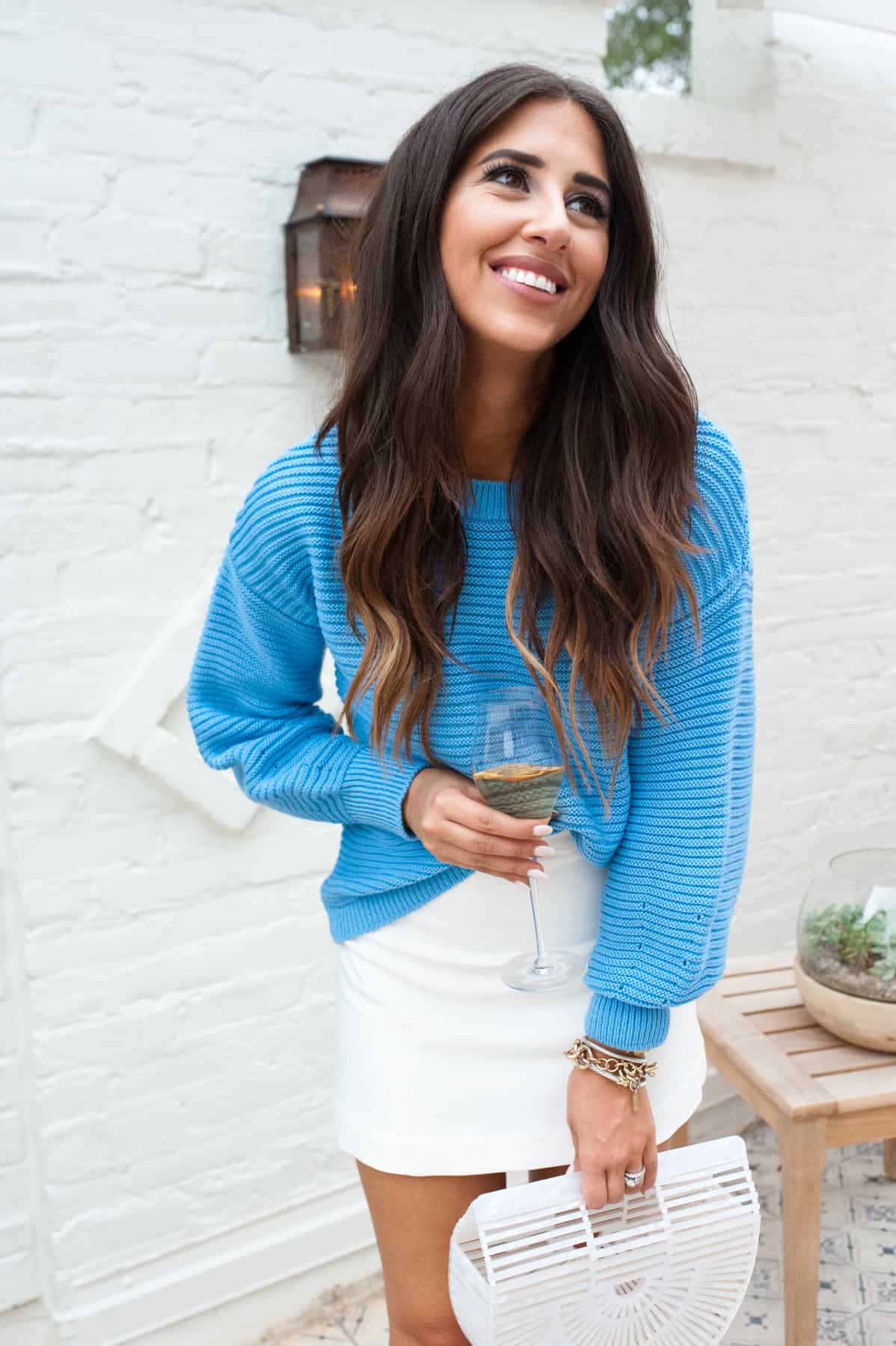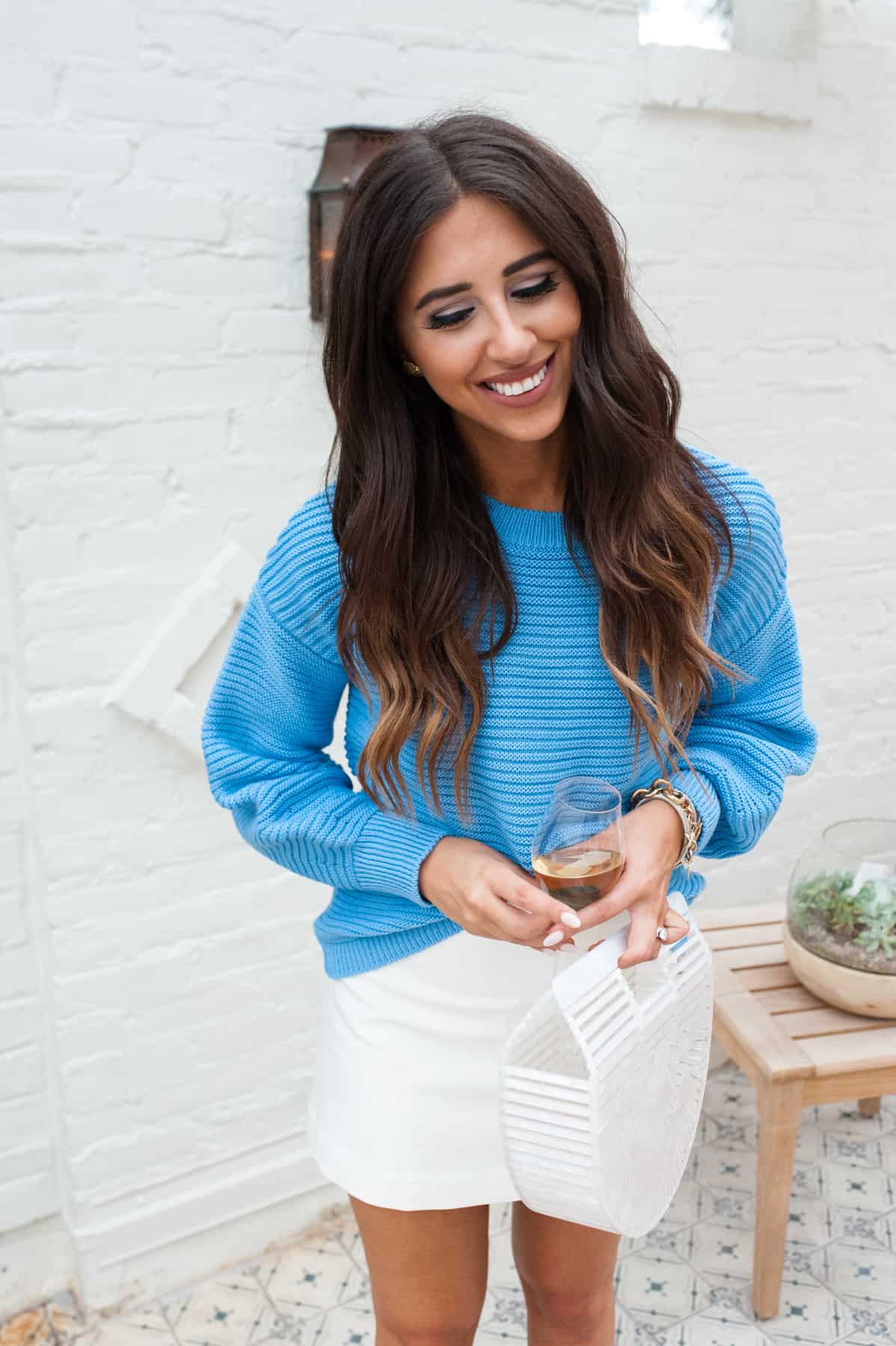 Top: Topshop | Skirt: Express | Shoes: Sam Edelman | Purse: Gaia | Earrings: Lisa Lerch | Bracelet: Baublebar
On Presidents day, Emily and I went to Emmaline in Houston for happy hour and I couldn't help but take photos of my outfit at such a cute place! I dressed for more of an after-work wear look with this mini white skirt and kept it comfy with a spring blue sweater! I wish I snapped photos of the place because the interior was sooooo cute! Houston has been growing in the restaurant department and I especially love that cute photo worthy restaurants have also been popping up! Emmaline is definitely one of those places! So many people have been telling me about it, that I had to go check it out for myself. Actually, Ted and I were going to go on Saturday for brunch but then Ted slept in lol! He barely slept the night before so I wasn't mad about missing it and letting the man get more zzzzz's! I just took Emily instead the next day 🙂 You snooze, you lose! haha!
Anyways, happy hump day! I feel like this week is flying by! Starting my morning with another work out at OT and I am pumped about it! Oh and I haven't ate out all week, I know it's only Wednesday, but that is such a record for me!! I am so impressed!