Gift Guides 2021: Jetsetter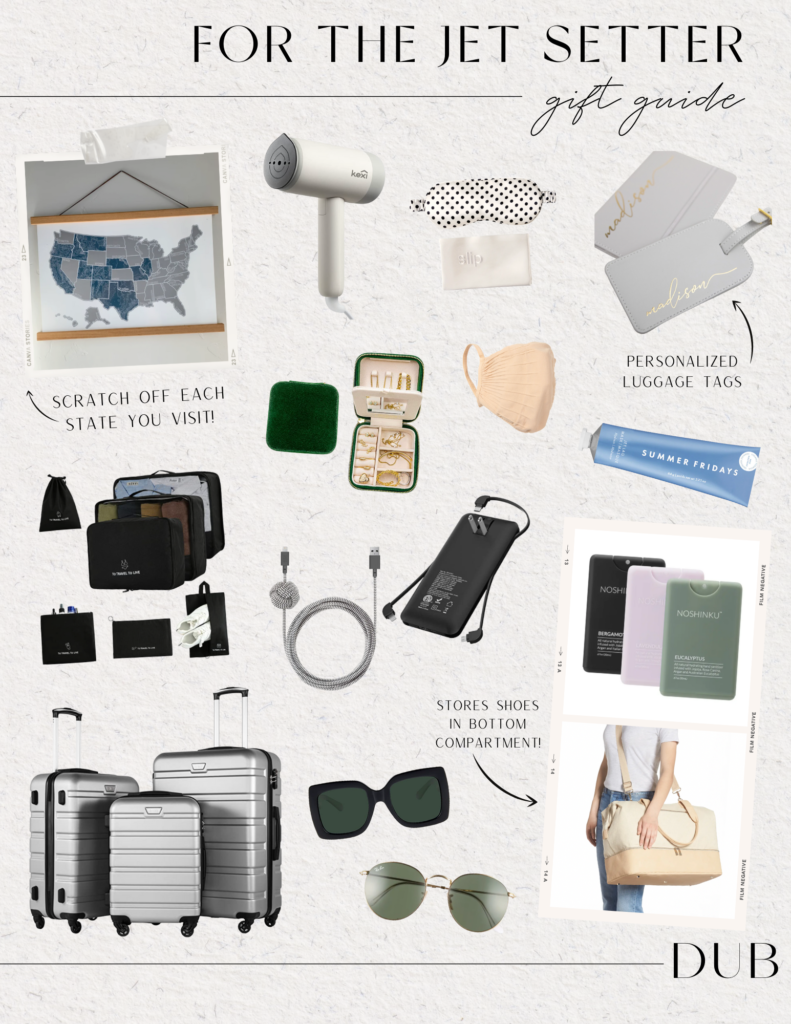 Scratch Off Map | Handheld Steamer | SLIP Pillowcase & Sleep Mask Set | Personalized Luggage Tags | Jewelry Case | SKIMS Mask | Summer Fridays Jet Lag Mask | Packing Cubes | Weighted Charging Cable | Portable Charger | Hand Sanitizer Trio | DTravuffel Bag | Luggage Set | Oversized Sunglasses | Ray Ban Sunglasses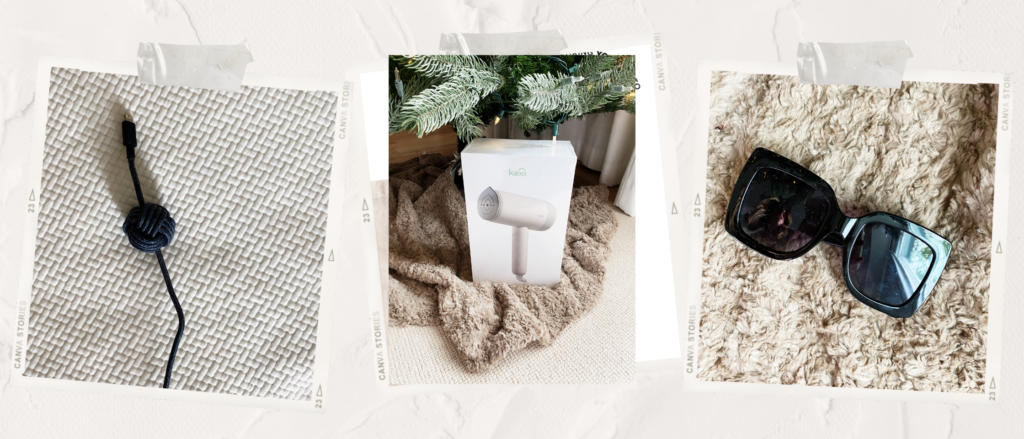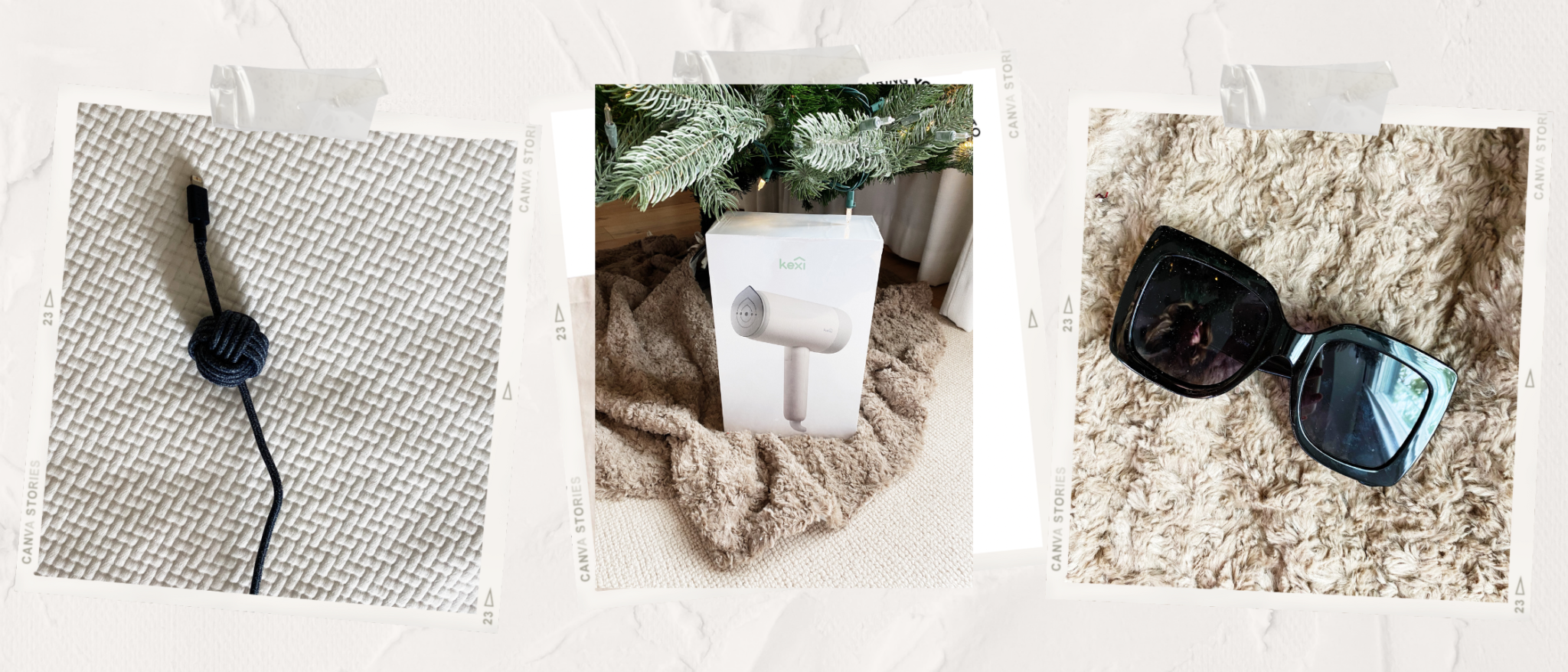 Knotted Charging Cable: This extra long charging cable is weighted by the knot in the cord to prevent it from slipping off your table/bed when you're not using it. Such a genius invention!
Handheld Steamer: Just ordered this for us to take when we travel! They're really helpful once you unpack at your destination and need to get some wrinkles out, and easier than using a hotel iron and ironing board!
Oversized Sunglasses: These oversized frames are a lookalike for a Dior pair, but are from Amazon and so much more affordable! Still looks designer and chic, great if you're on the go.