Gift Guides 2021: Custom Gifts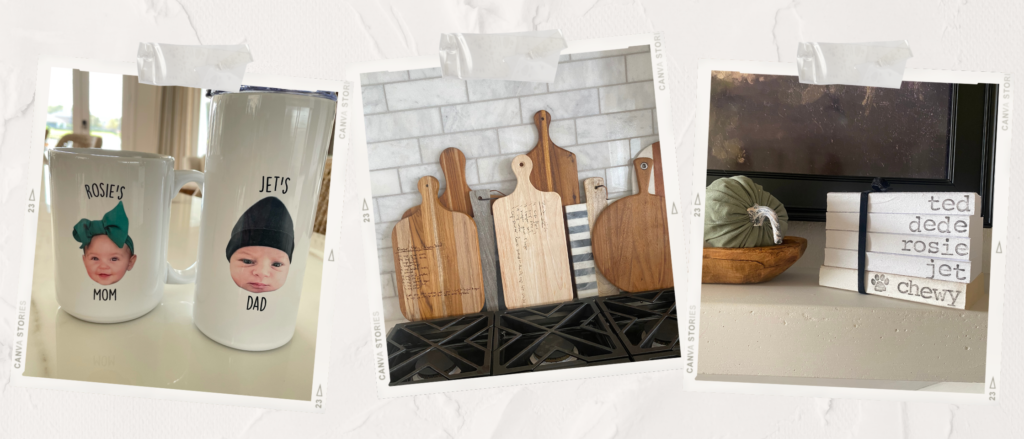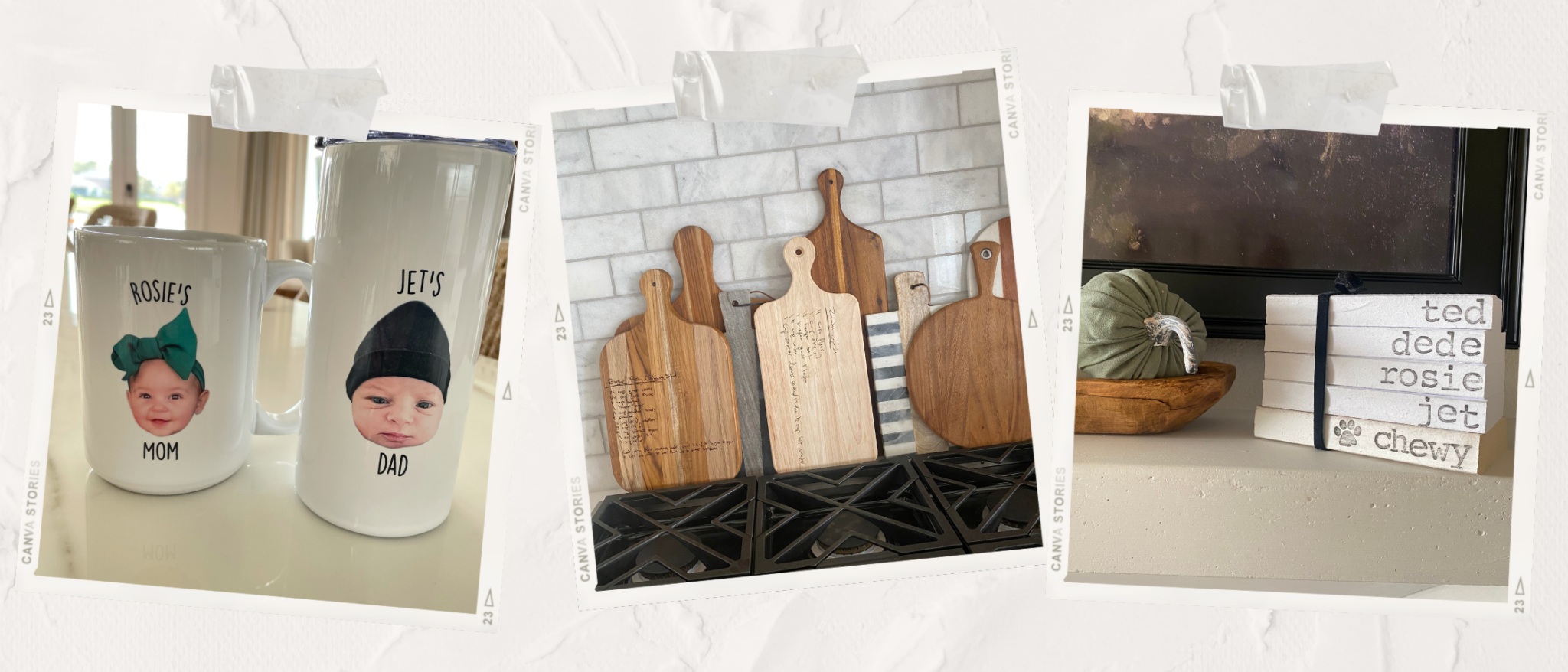 Travel Tumbler: I ordered these as a gift for Ted and they turned out so cute! I love that you can pick any photo and just upload it and they'll crop and do everything else! Save an extra 10% on your order with code DEDE10 at checkout.
Recipe Cutting Board: I think these are such a meaningful gift. I love having these in my kitchen with my mom's recipes in her handwriting!
Stamped Book Set: We've ordered a few different versions of these book stacks for the house. Looks great on a bookshelf as an accent piece!