Gift Guide for the Traveler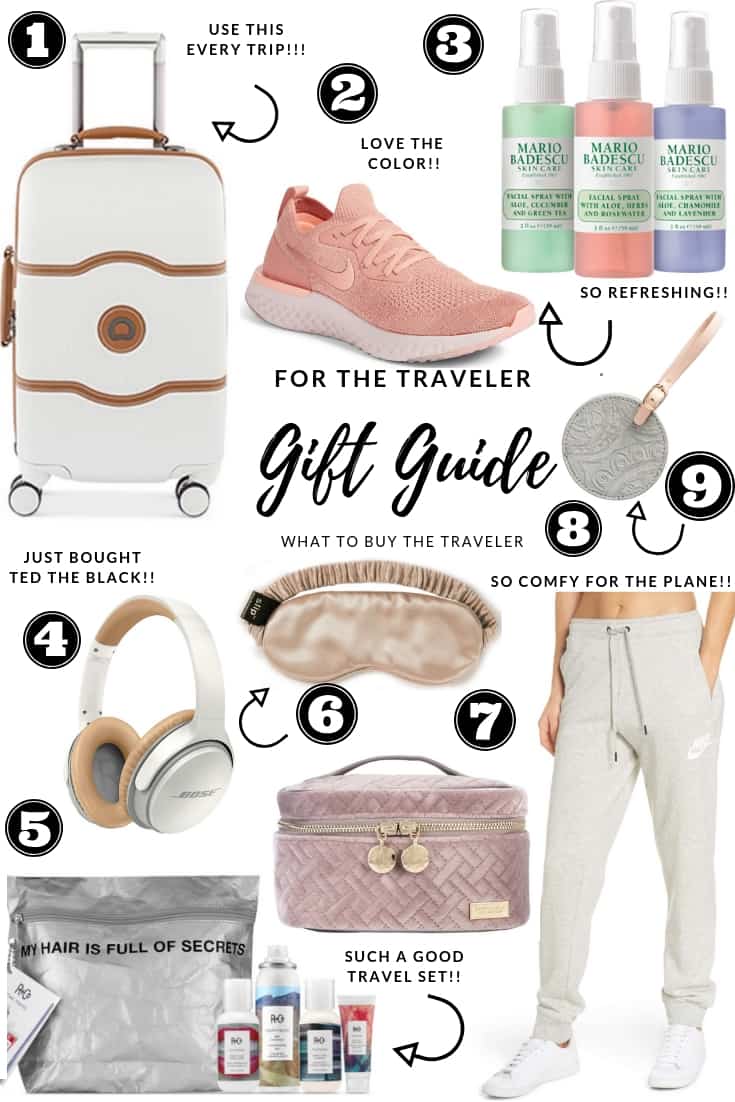 1. Luggage(similar): I have both the carry on and full size of this and it is what I use every time I travel! Delsey is so durable and so cute!
2. Shoes: I love wearing Nikes to the airport since they are comfortable and sensible!
3. Facial Spray: I love a good facial refreshing spray especially when I'm traveling!
4. Headphones(similar): Just ordered Ted some of these in black!! I love these Bose ones since they are noise canceling!
5. Travel Set(for him): I love this brand and this is such a good travel set! It has shampoo, conditioner, hand moisturizer, AND dry shampoo which is a must!
6. Sleep Mask(similar): Love bringing these on the plane to sleep! This one comes in so many different colors!
7. Travel Bag: This is a great little beauty bag to carry all your beauty products or could be a great makeup bag as well!
8. Joggers: If you're going for a comfy and cute look on the plane these are so perfect!!
9. Luggage Tag(similar): this is the cutest little luggage tag!! I like that it opens up with all your info in the middle instead of on just being on the outside!