Gift Guide For Him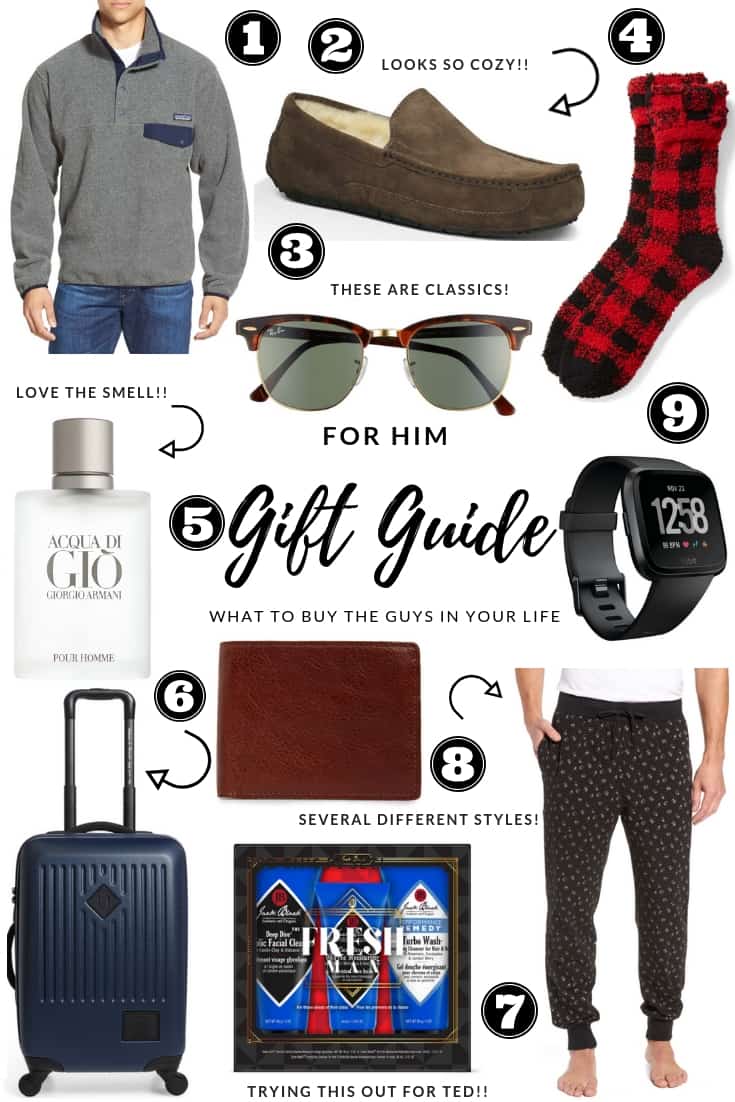 1. Pullover: A fleece pullover is a staple for winter! They have this in a couple different colors but I think grey is my favorite!
2. Slippers: These look SO cozy! You can never go wrong with gifting a good pair of comfy shoes!
3. Sunglasses: Love these classic club masters! I think they look so good on guys and can be causal or dressy!
4. Socks: A pair of fluffy socks are great to add to any gift and these are only $10!
5. Cologne: This stuff smells so great! Cologne is a staple year round so Christmas is a great time to gift some for the upcoming year.
6. Luggage: Love the color of this carry on and the fact that it's durable!
7. Gift Set: This brand is new for me, but I have heard good things so I decided to try it out for Ted! It's affordable and has a lot of different set options!
8. Joggers: Ok how cute are these with the little footballs on them?! They also have a lot of different design options and they are under $50!
9. Fitbit: So great for your guy that likes to keep up with his activity throughout the day or make workout goals! I really like the sleek look of this one and the large screen!
Wallet: This is another staple that you can't go wrong with for Christmas. By this time year their wallets are so worn out and it's time for a new one!