Galentines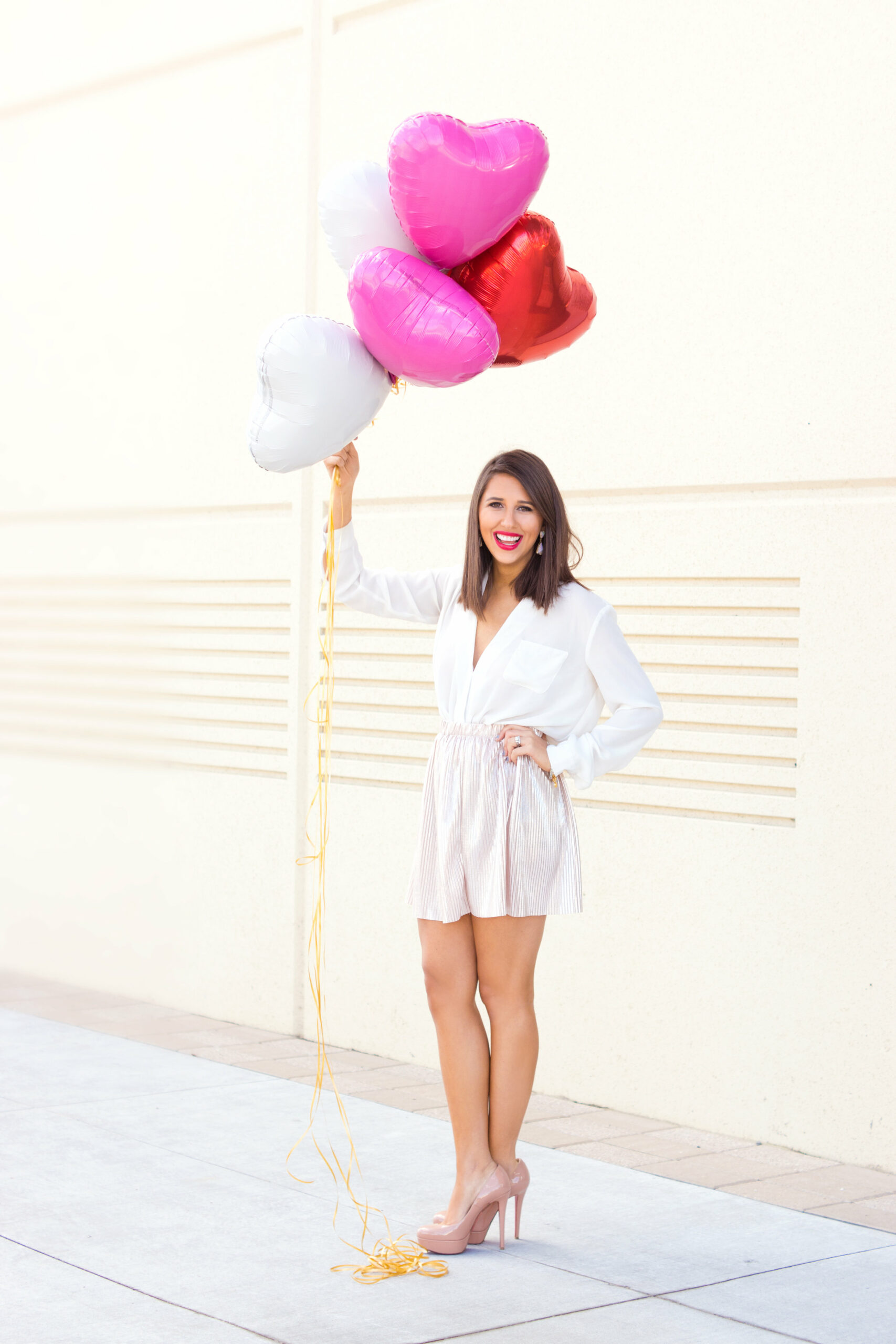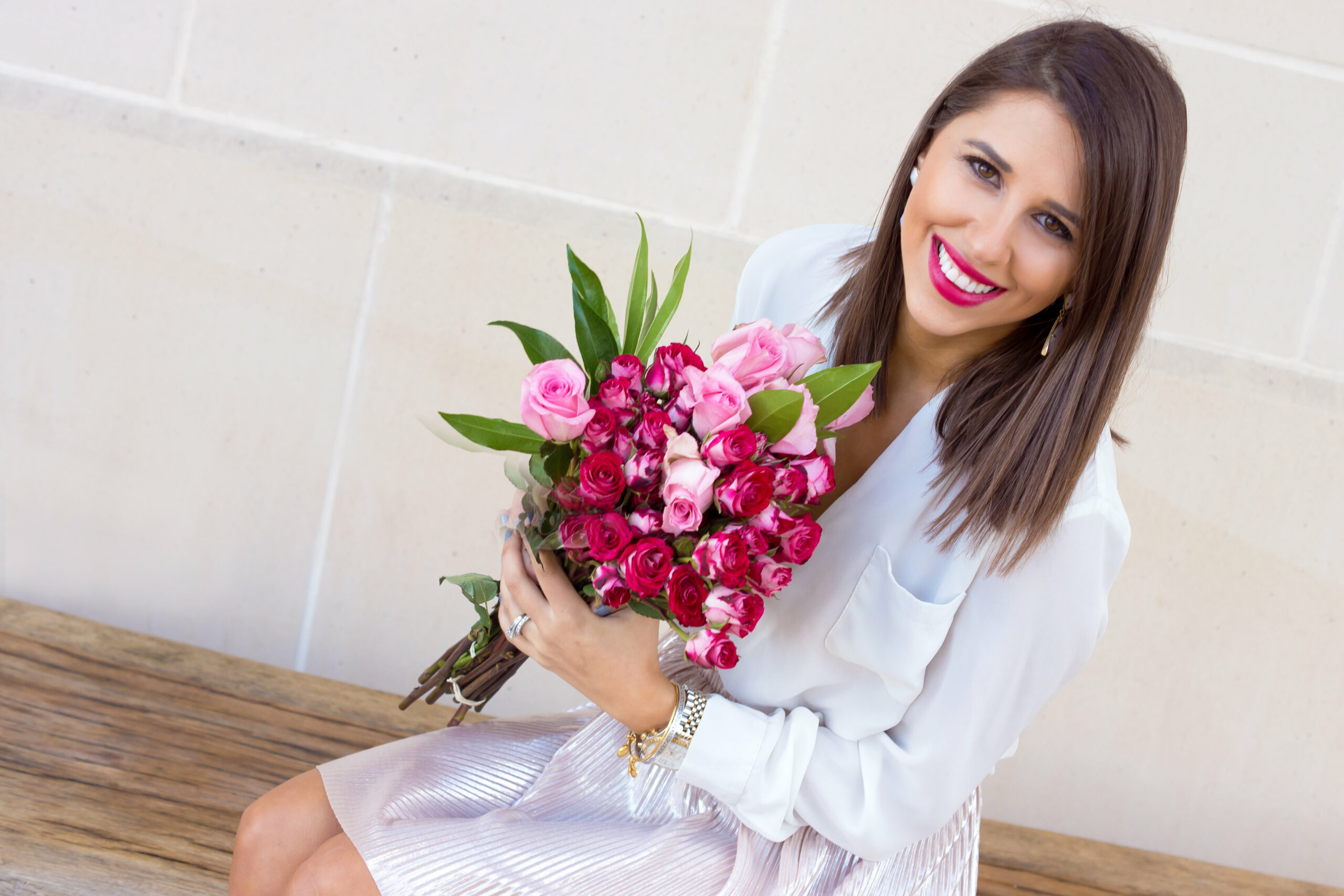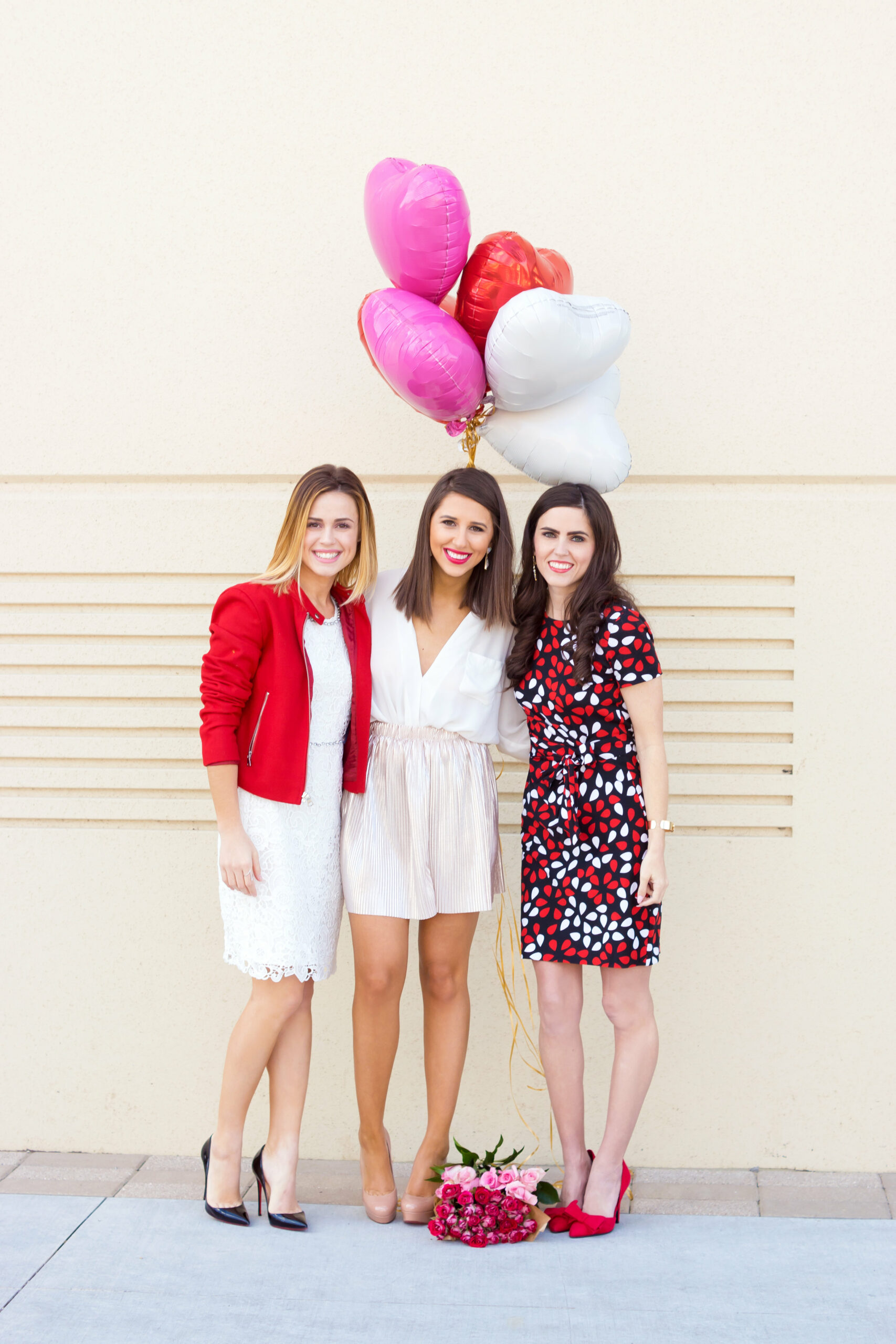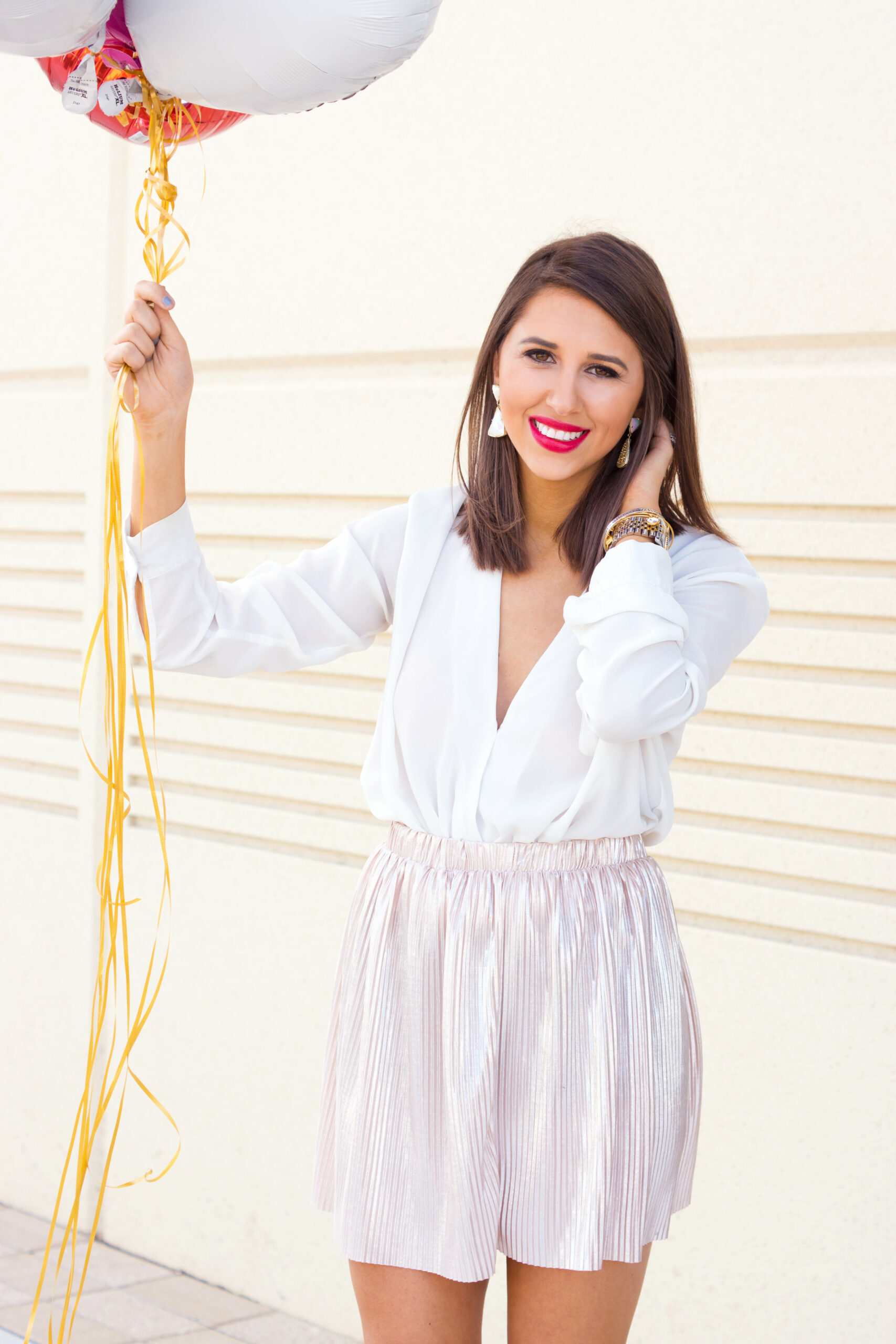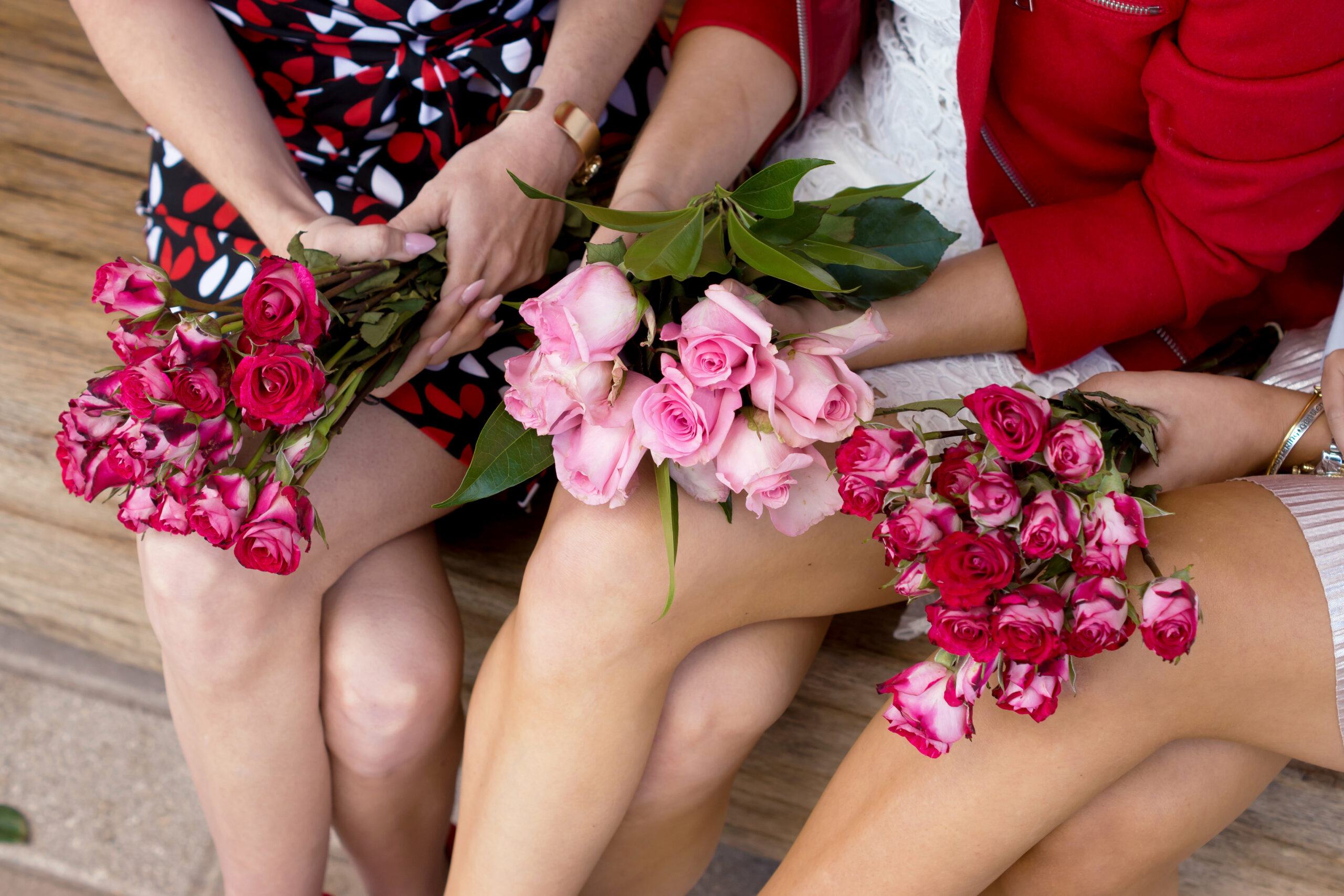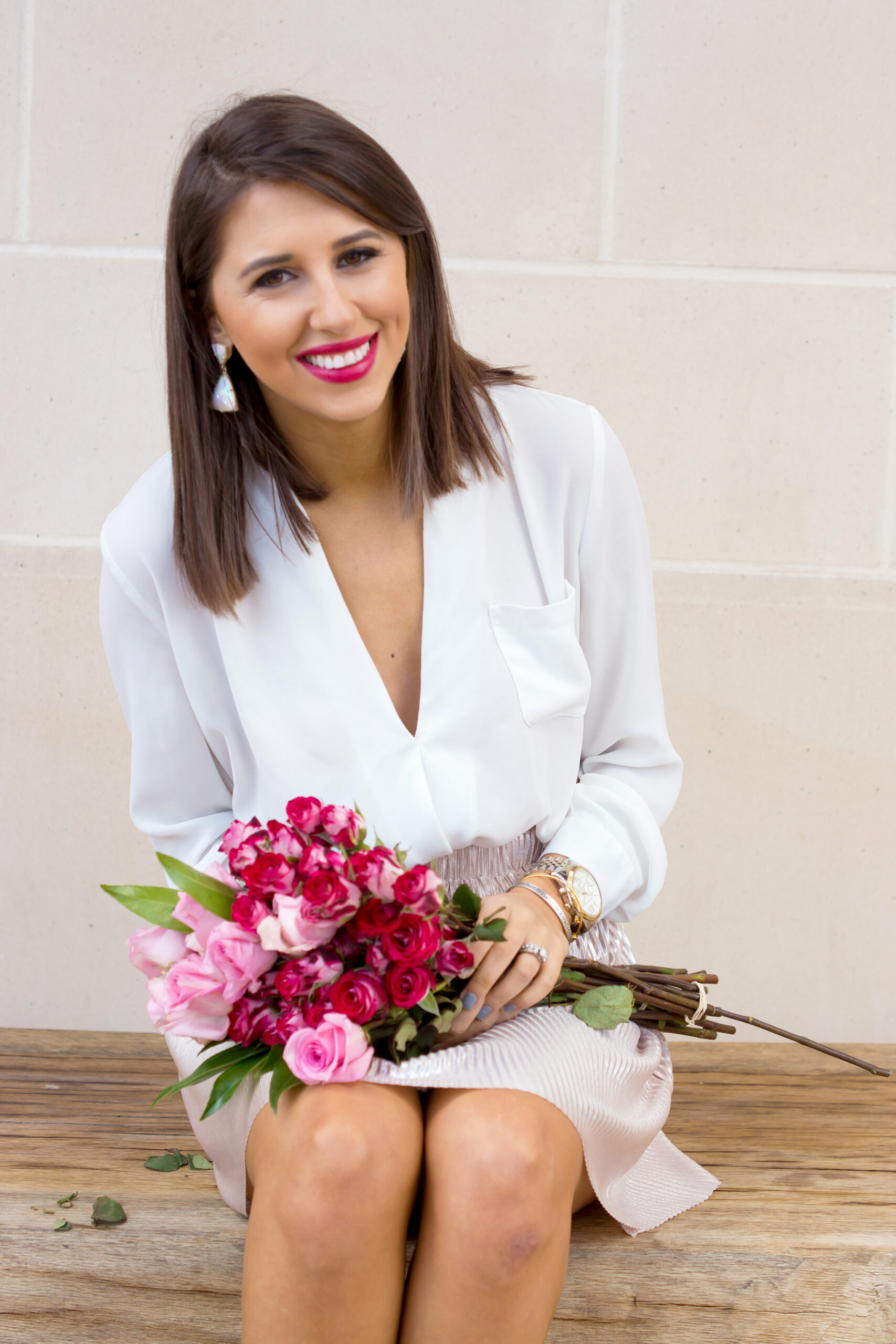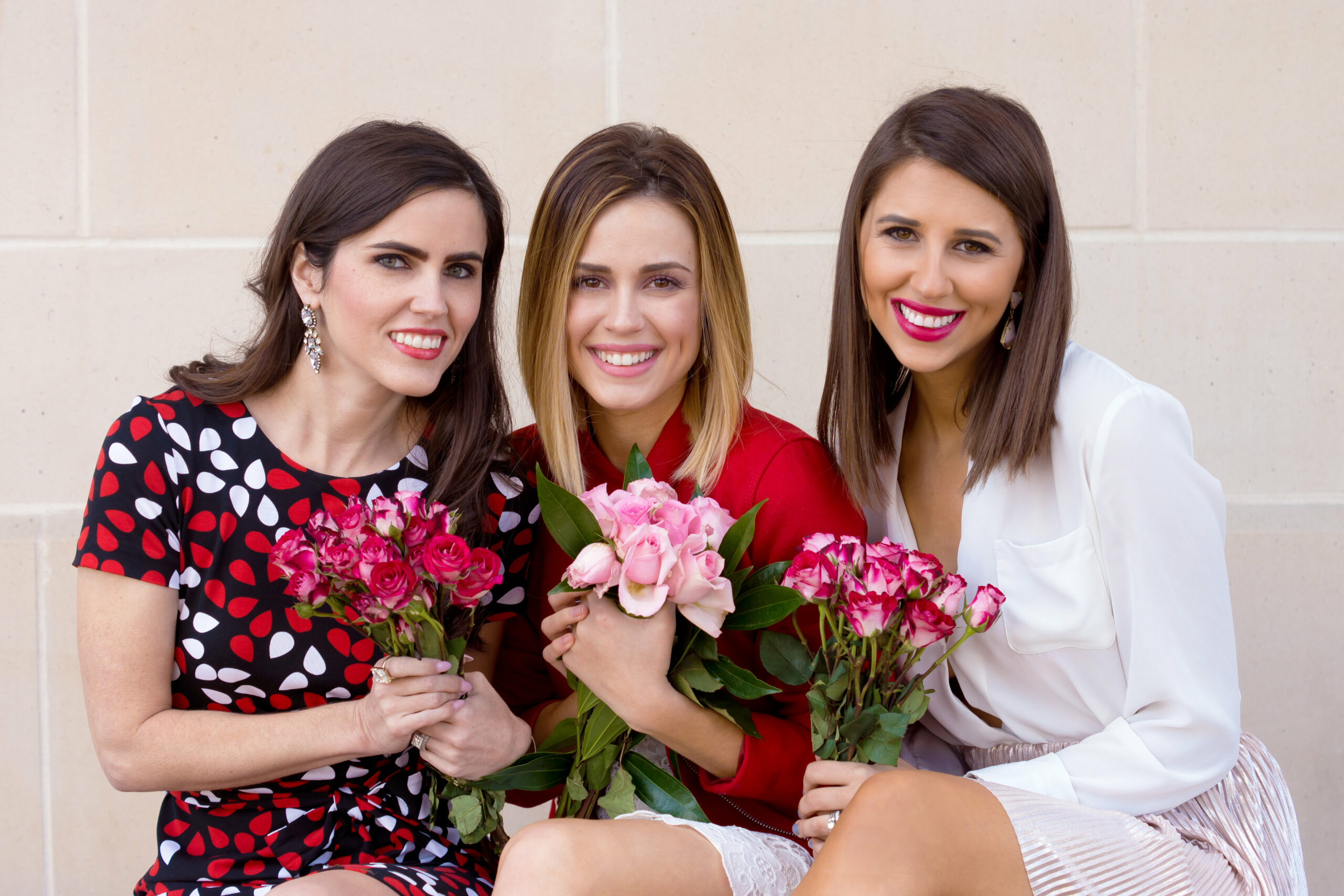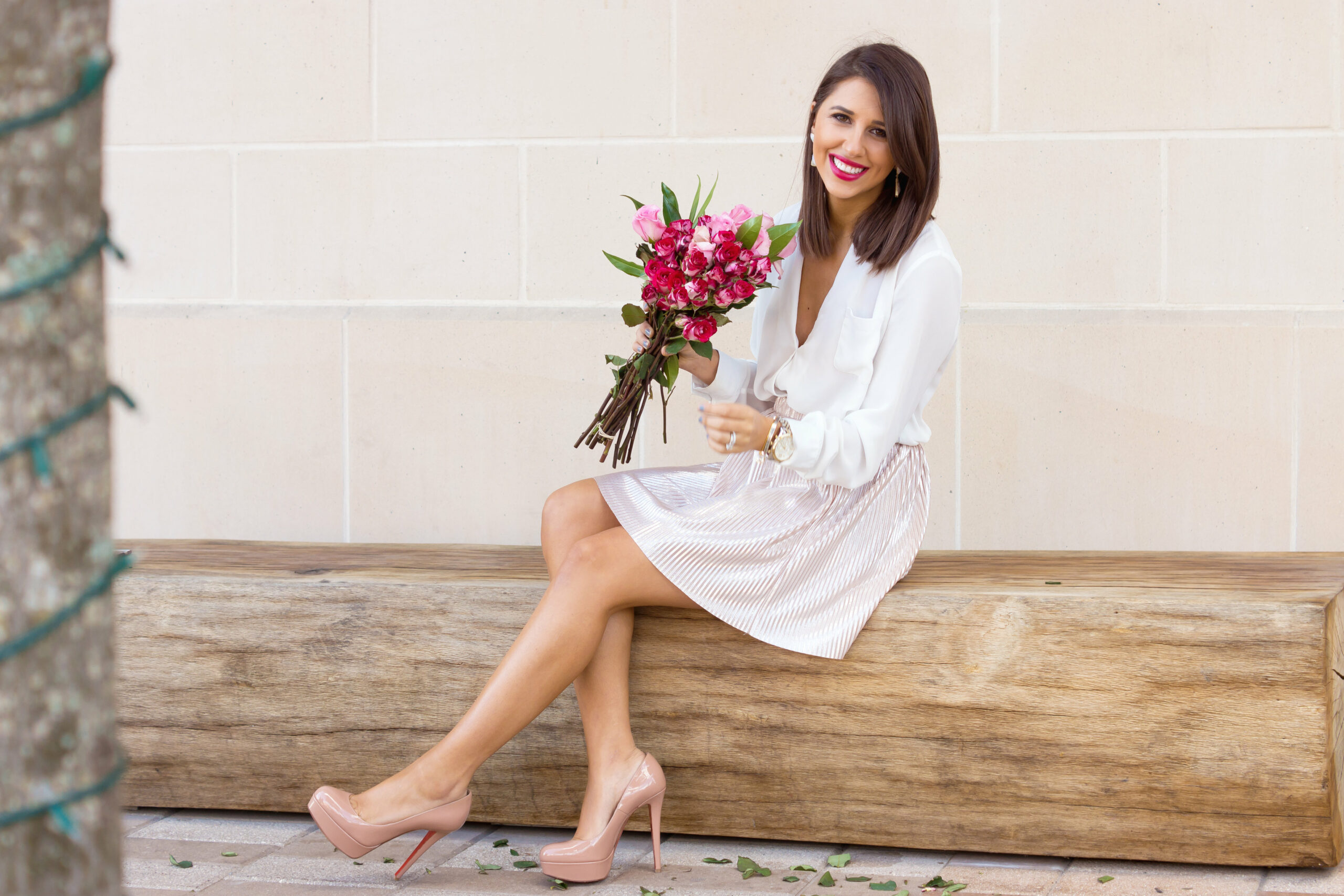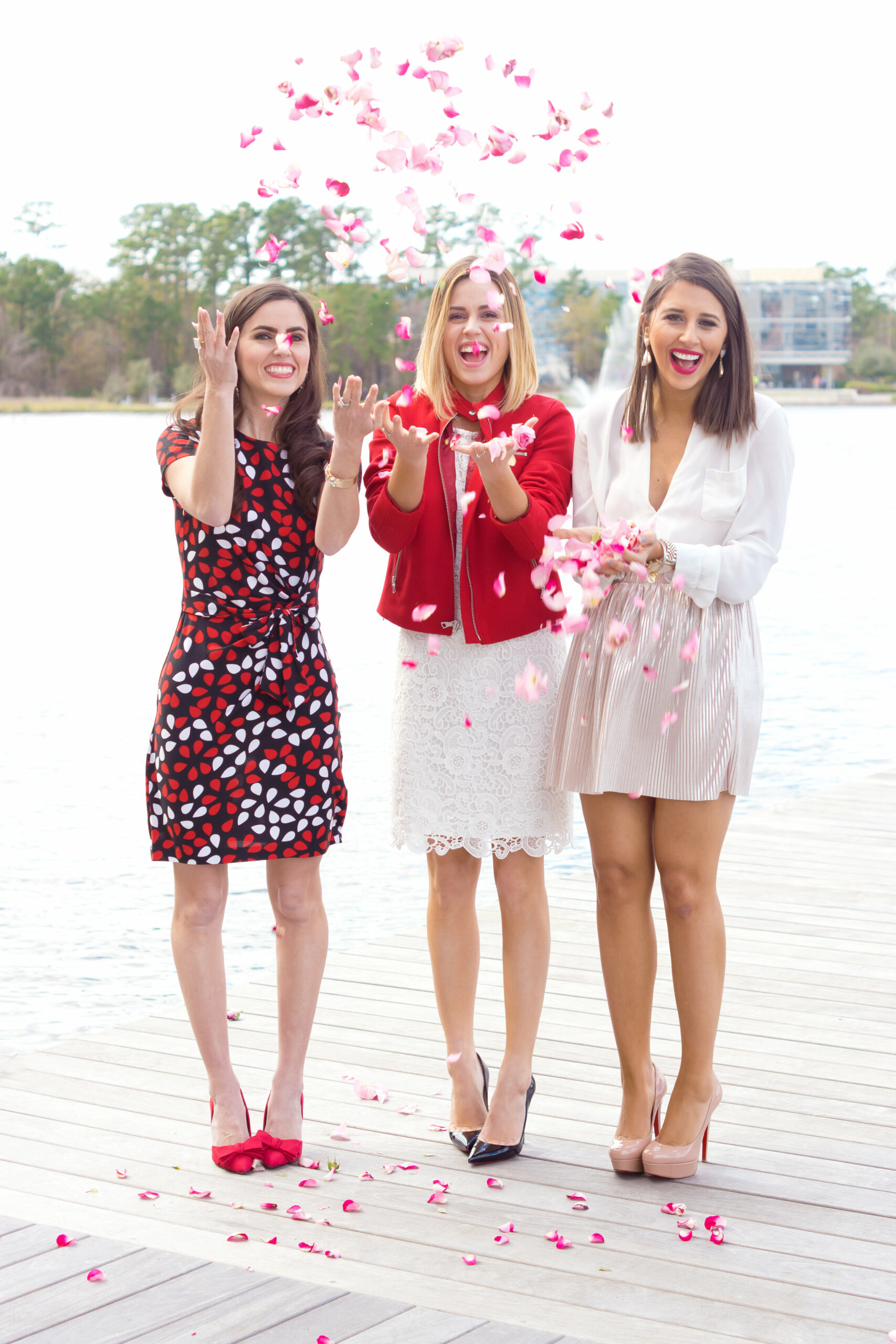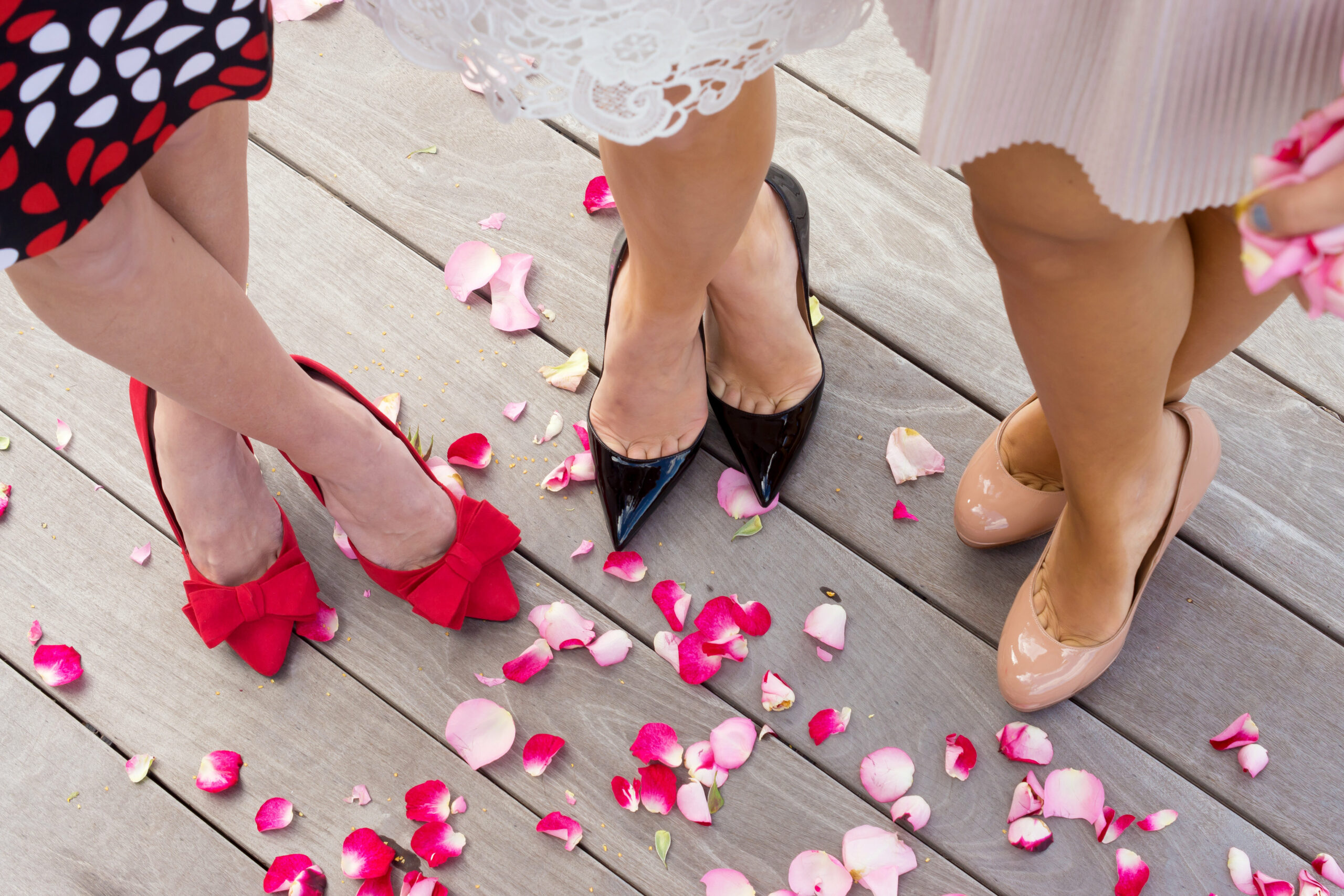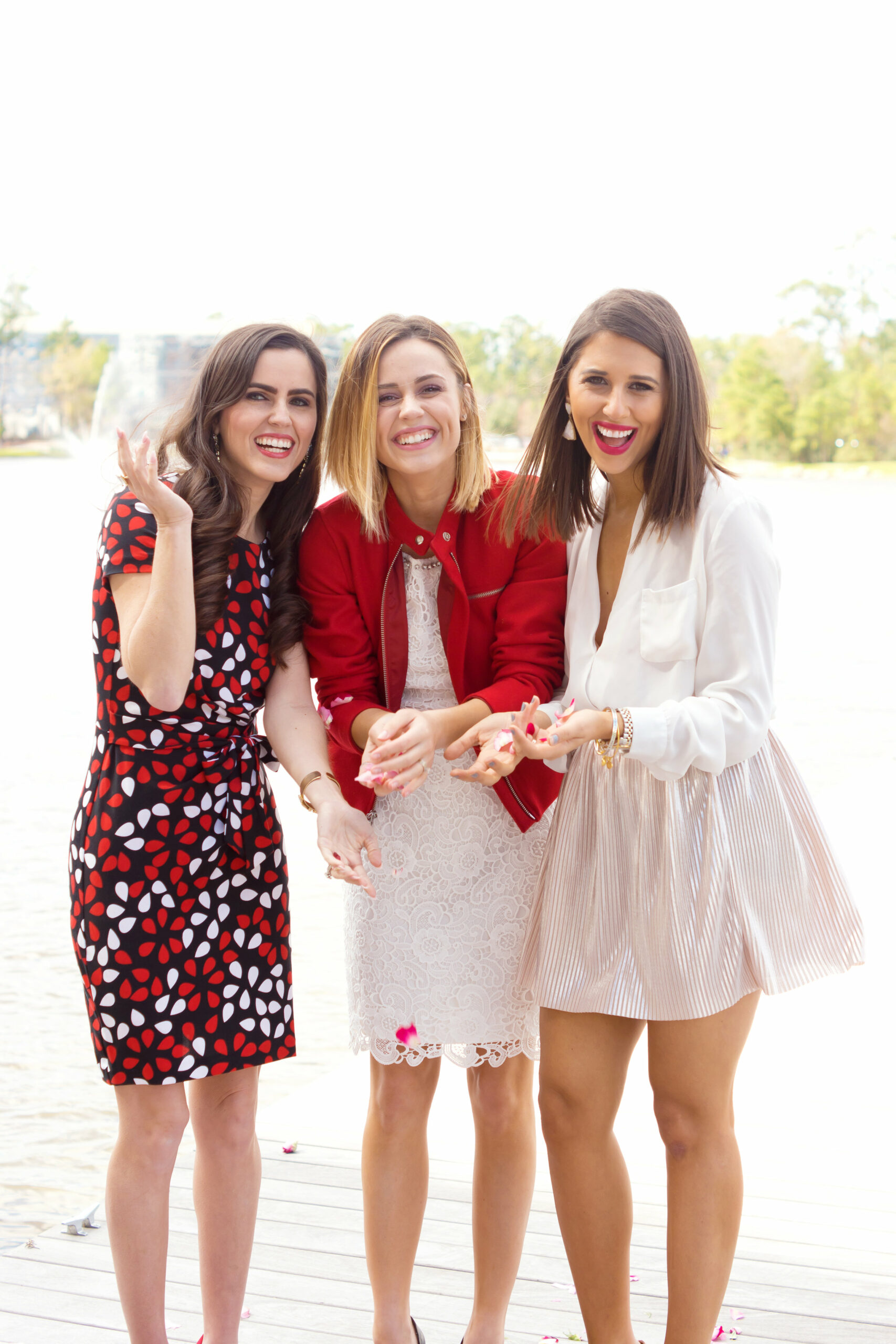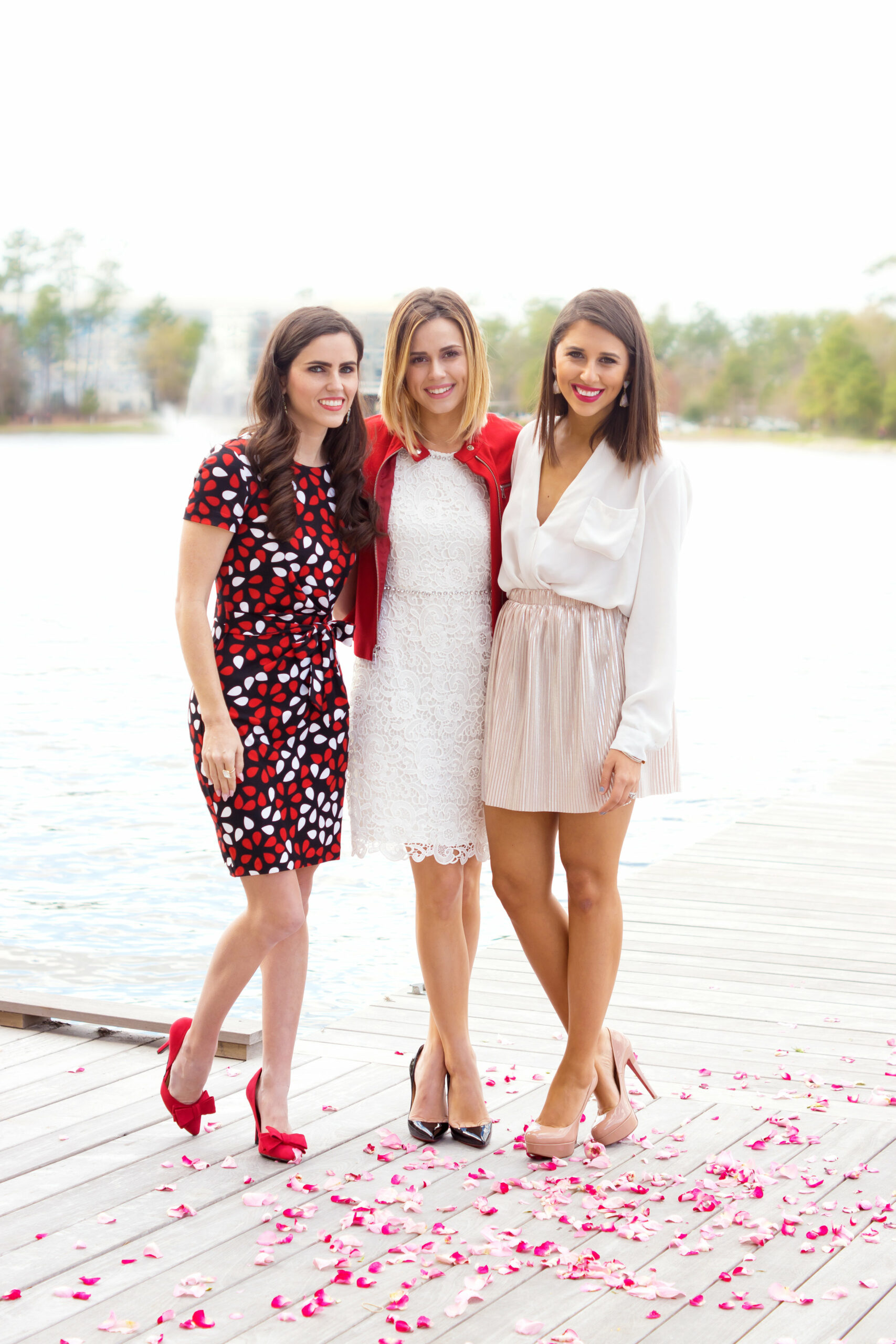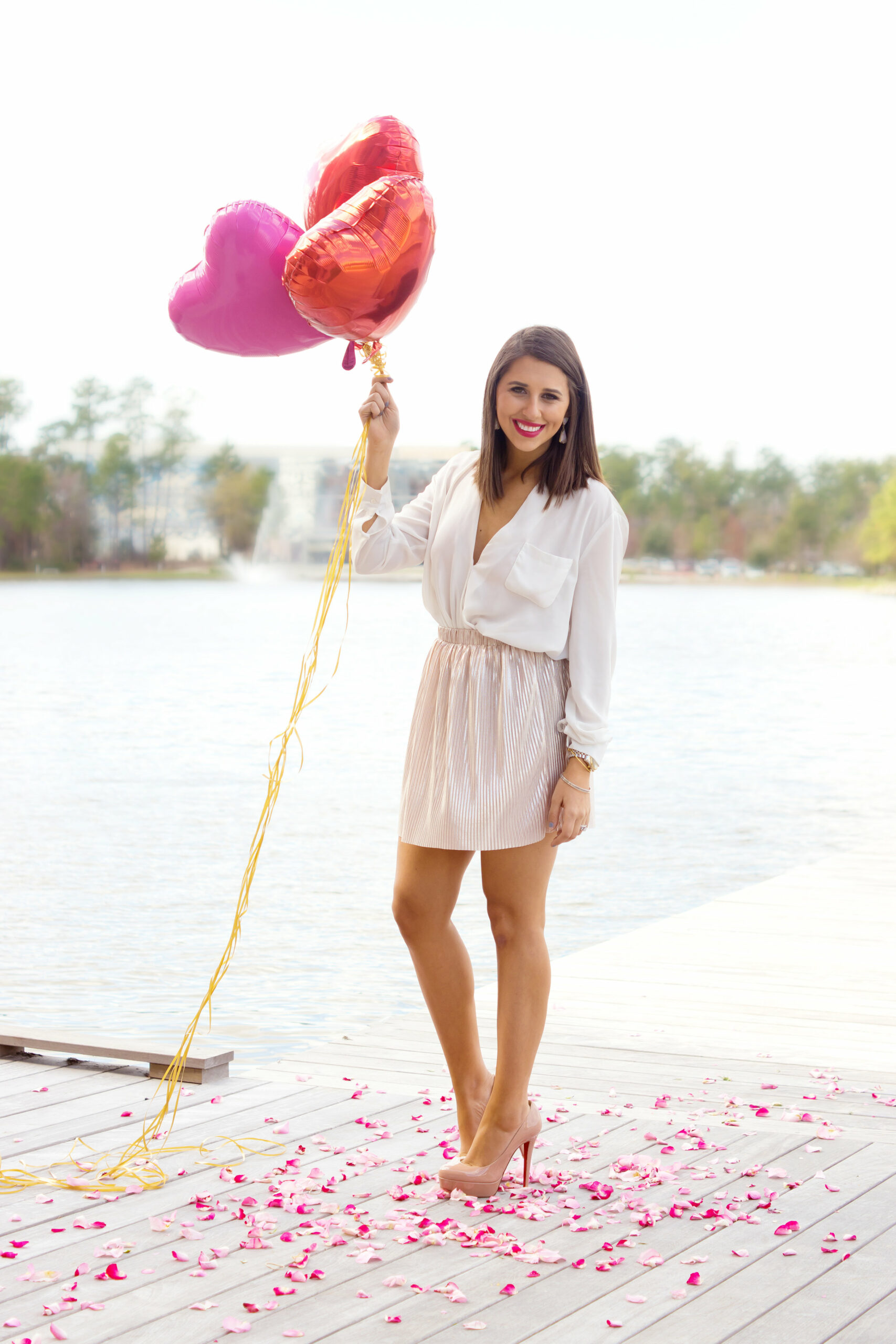 Outfit // Top: T Tahari | Skirt: Midi Topshop or Mini Here |Earrings: Kendra Scott | Shoes: Christian Louboutin
Brittany // DVF (sale) | Similar Shoes | Bag | Bag charm | Earrings
Elly //Dress (similar)| Jacket (sale) | Shoe | Purse | Ring
How cute is this shoot! I got to collaborate with my favorite Houston bloggers, The Hello Honey Blog & Uptown with Elly Brown. These girls are about the sweetest gals you can find and have been the BIGGEST blessing to me. Brittany, from Hello Honey, is so full of sugar and the sweetest thing you ever did meet. Elly, from Uptown, is a fierce go-getter who challenges me in the gym, with my blog, and spiritually. I couldn't be more thankful for these two!
Who else has some great gal pals out there? Valentine's day is about celebrating the ones you love, and your ladies are definitely included! So why not get together with your favorite girlies and celebrate "Galentines" this year! Celebrate using some ideas below (FYI – official Galentines is celebrated February 13th).
Host a wine & cheese night // Host a night where your girls can just come over after work for some much needed girl time with some wine & cheese. Maybe a night that the bachelor is playing because girls, wine, cheese, and the bachelor, all sound like a good night.
Fancy Dinner // What girls don't enjoy a fancy night of getting all dressed up and, as Ted would say, "wining and dining" themselves. Pick a nice place and make a reservations for your girls and choose a theme like all red dresses <3
Sleep over // Remember those good ol' high school days where you would have sleep overs with your favorite jammies and movies? Swapping stories and eating a bunch of junk food is a night we are never too old to have.
Skype Date // For those that have girlies far away, don't let distance keep you apart. We live in a world where technology is at our fingertips so plan a Skype date and chat away!
Nail / Spa appointment // Going to the nail salon or a spa appointment is no fun going all alone. Set a time for all your ladies to get pampered!
Head over to Uptown with Elly Brown to read about V-Day ideas with the hubby, and don't miss Hello Honey Blog for ideas with your littles.
(Photos By the lovely Diamond Oak Photography)