For Your Pets | Gift Guide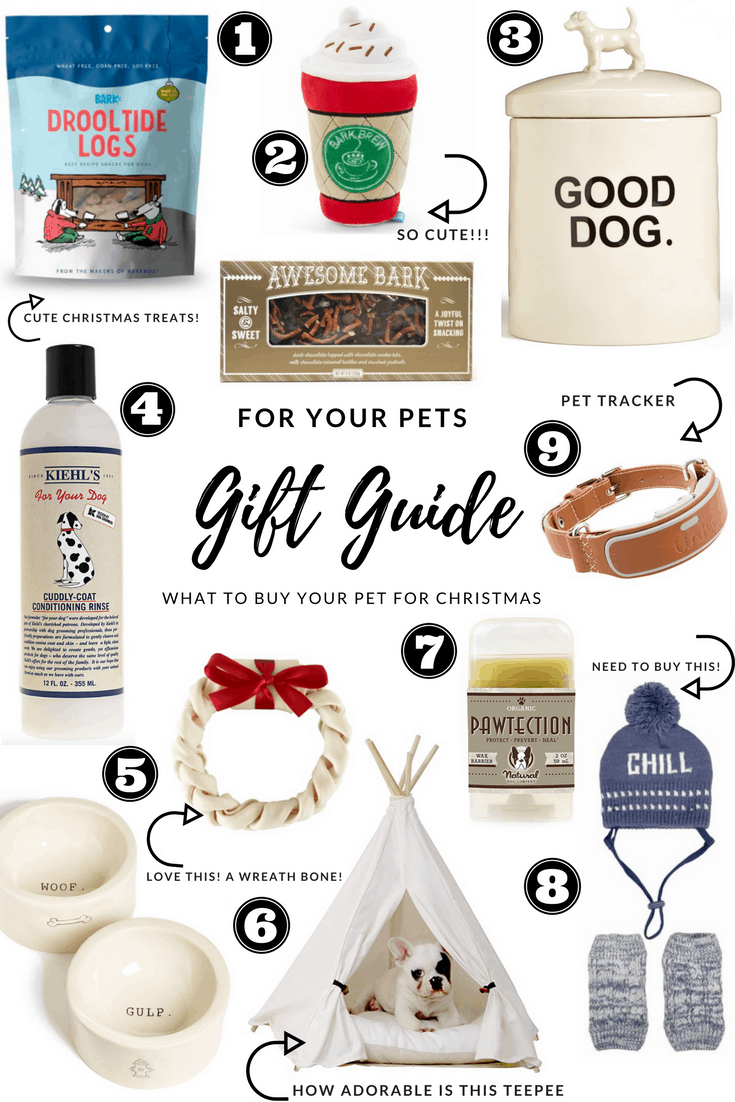 1. I find this holiday treats for a dog so adorable! I need to get Chewy some for Christmas!
2. Everyone loves a hot drink on a cold day so why not let your pet enjoy one too! They need this coffee drink toy!
3. This dog treat holder is super cute & also goes with the dog bowls on #5.
4. There is nothing more adorable than cuddling up with your dog during the holidays, but we need them to smell nice! Dog shampoo is definitely on the list this year!
5. This dog bowl set is one of my favorite that I've seen!
6. I can't get over this dog teepee. It seriously is one of the cutest things I've seen!
7. Protecting your dog's paws is very important & from the reviews, this product seems to work well in makes sure they stay safe from the heat or other objects!
8. I might have to do an OOTD with Chewy after her gets these cute holidays clothes. This beanie & glove set just might make the cut! ?
9. I found this dog collar with a tracker on it & I knew I had to share it. It's always scary to think you may lose your animals so this is super helpful!