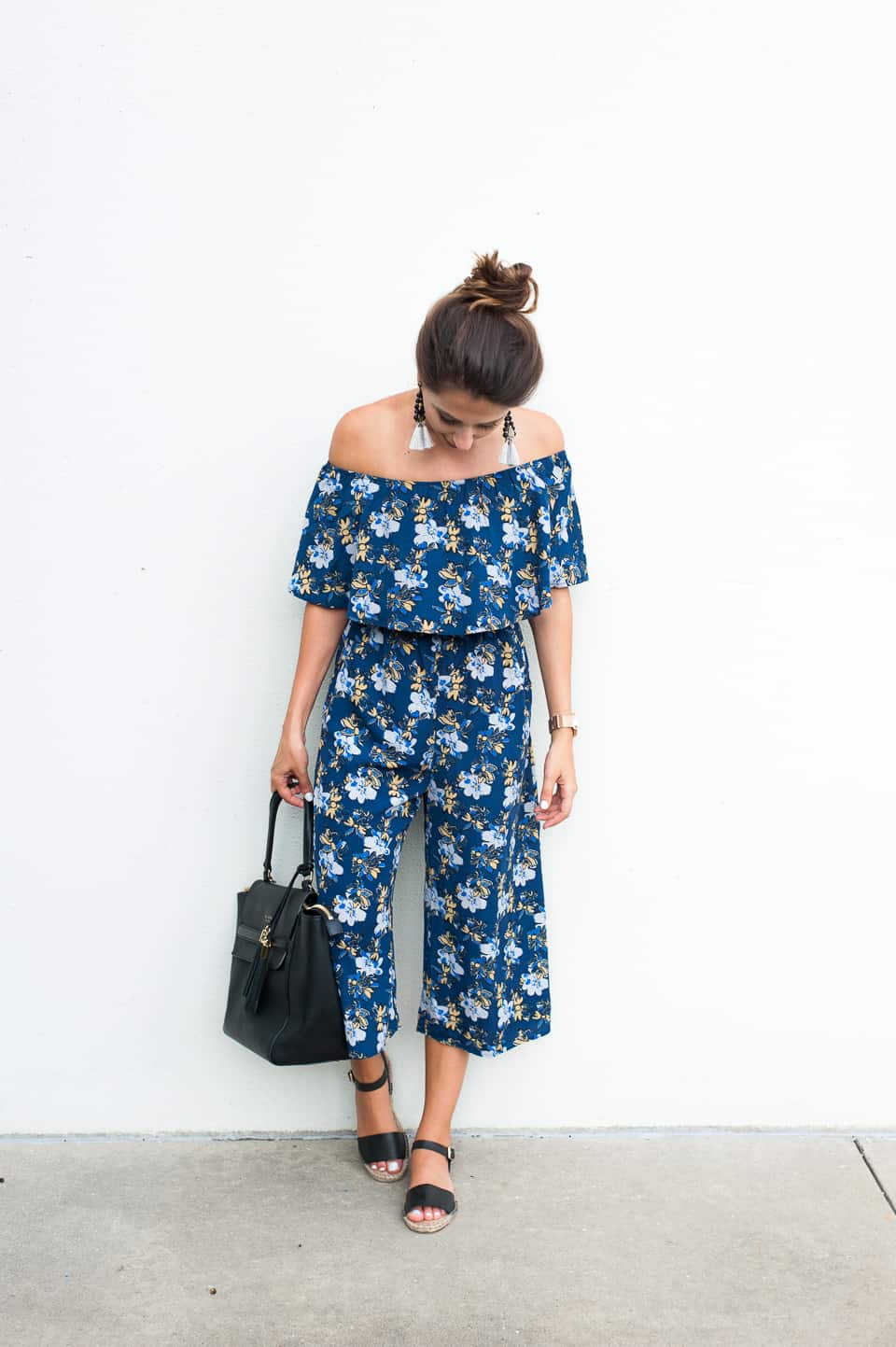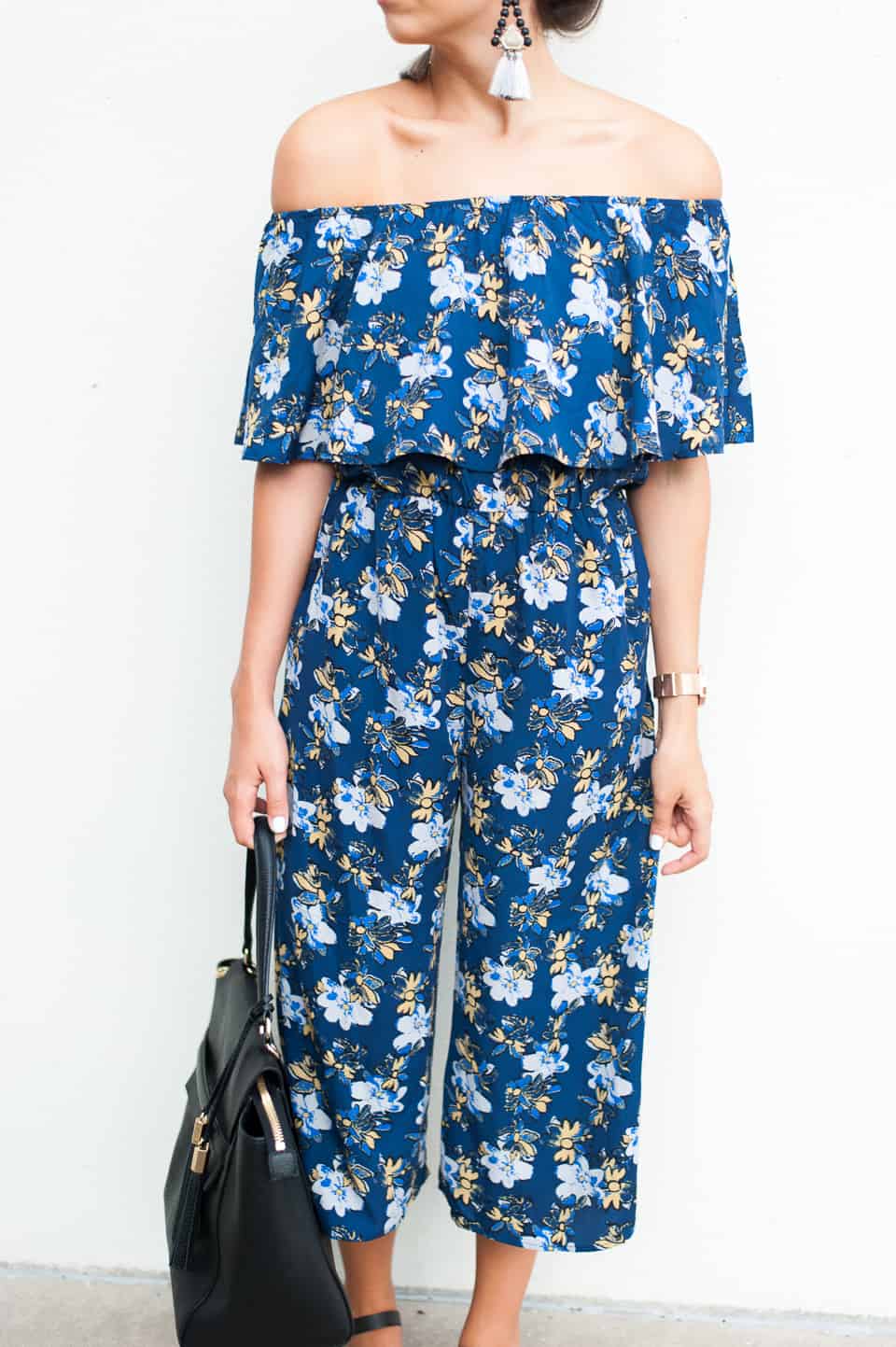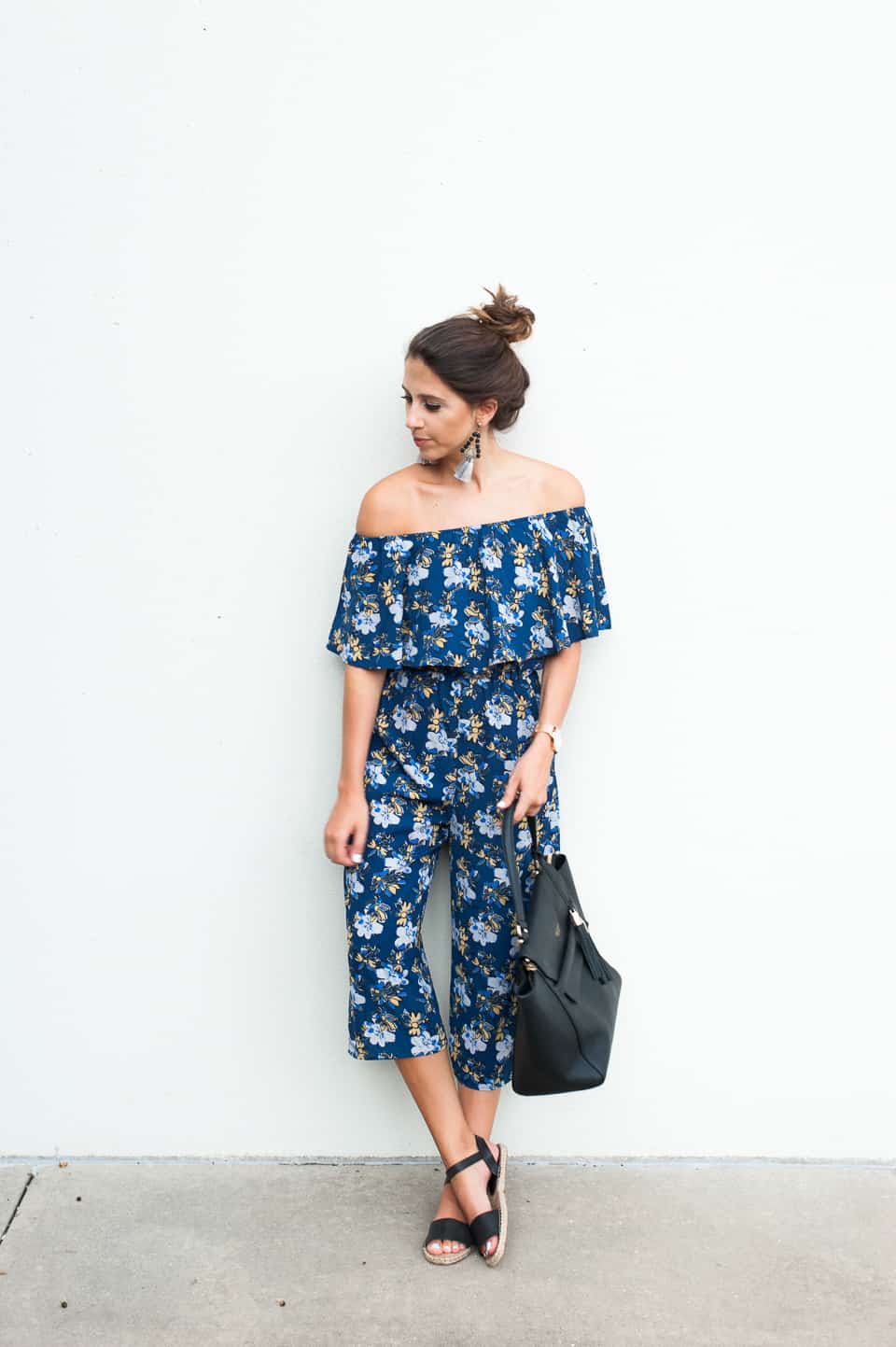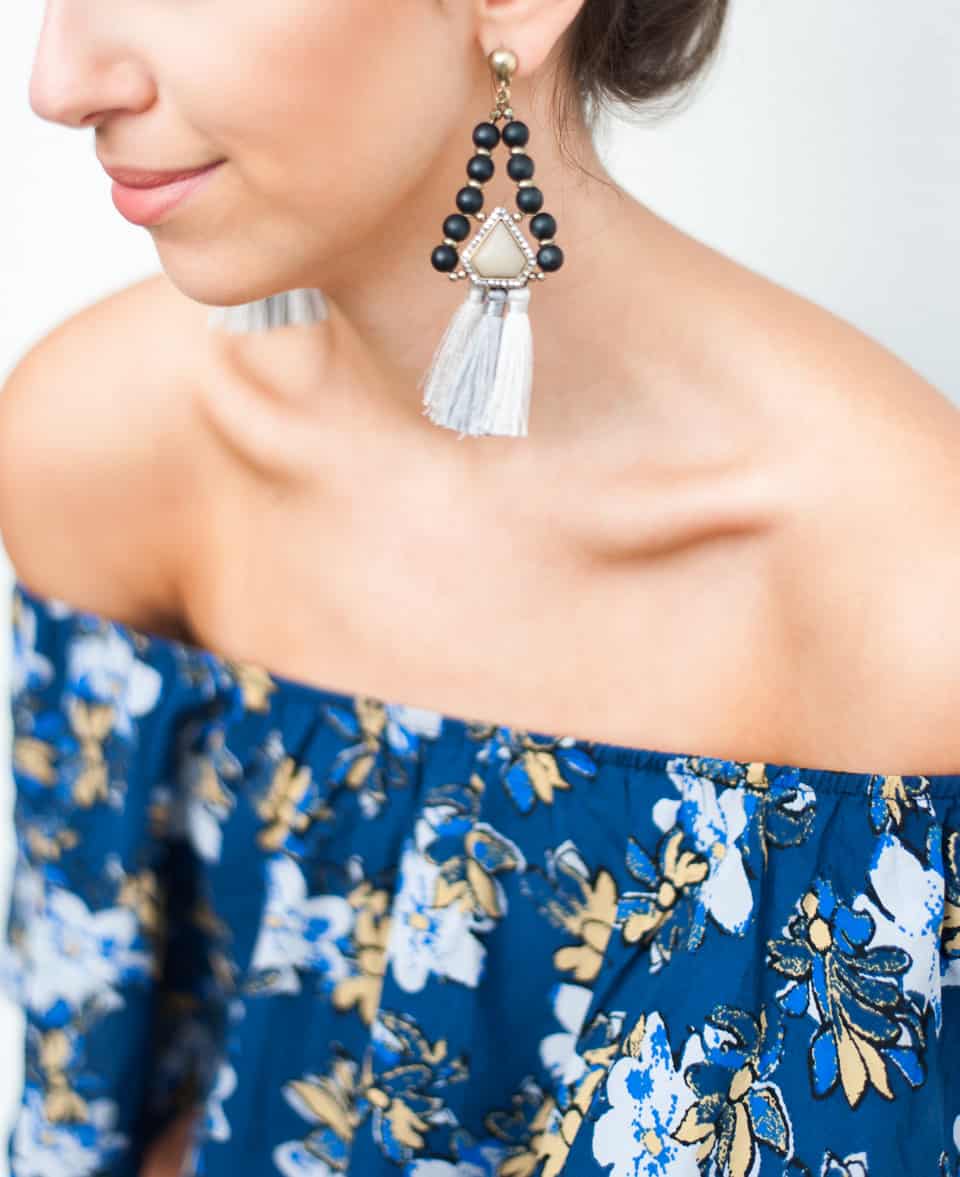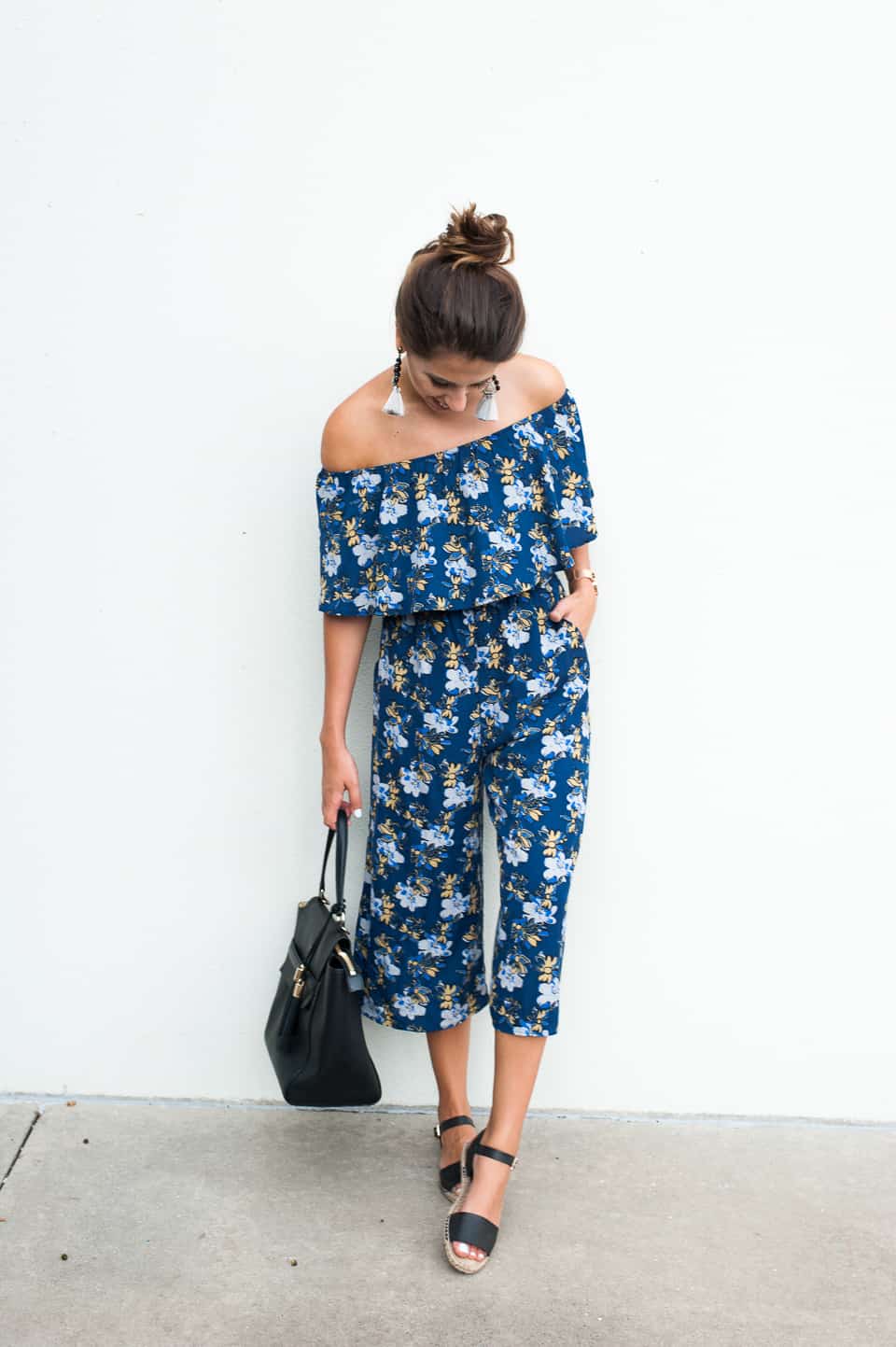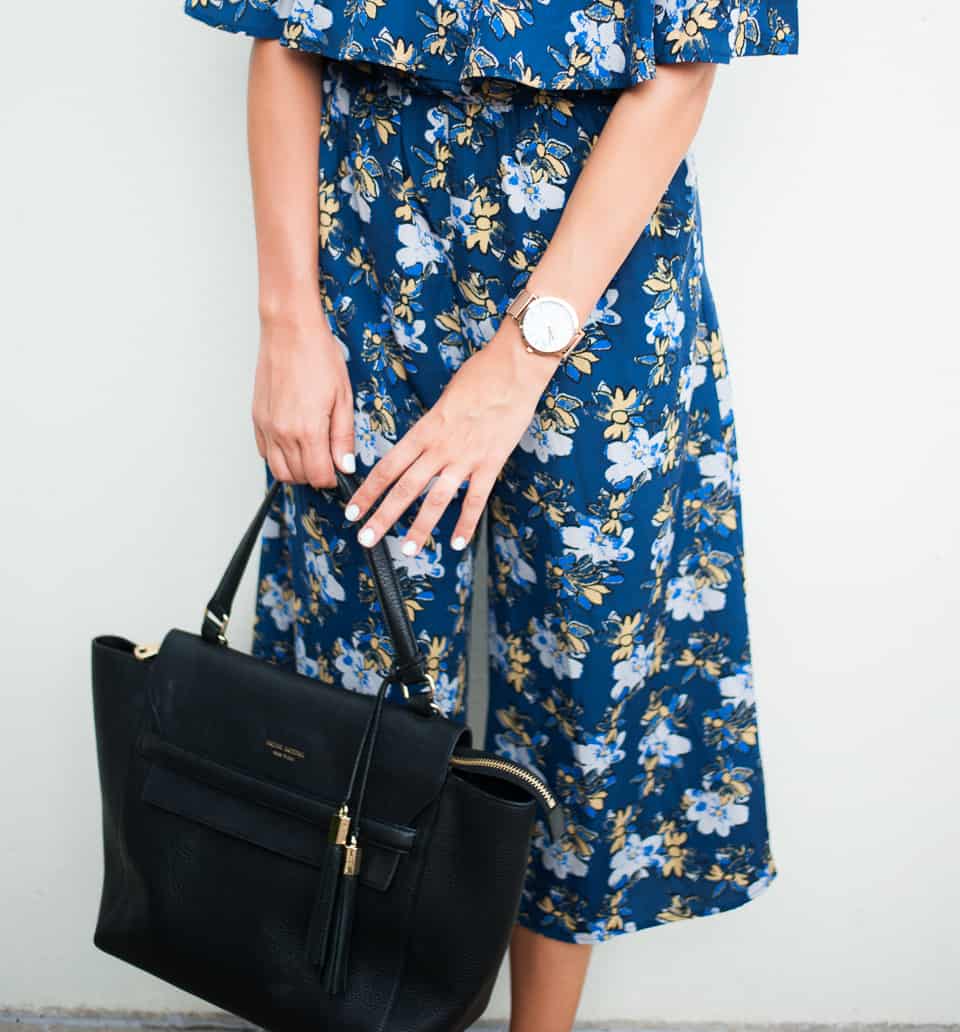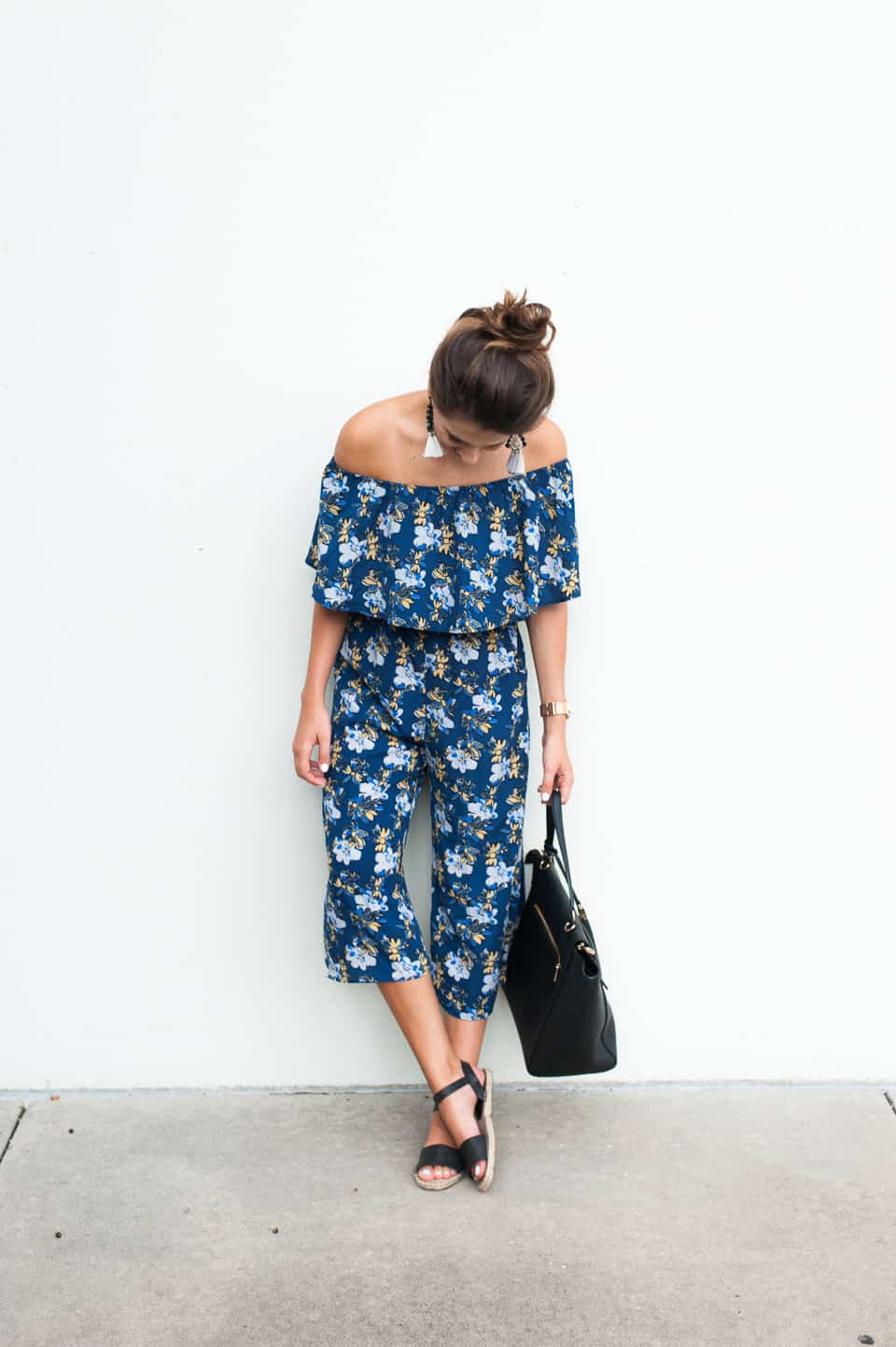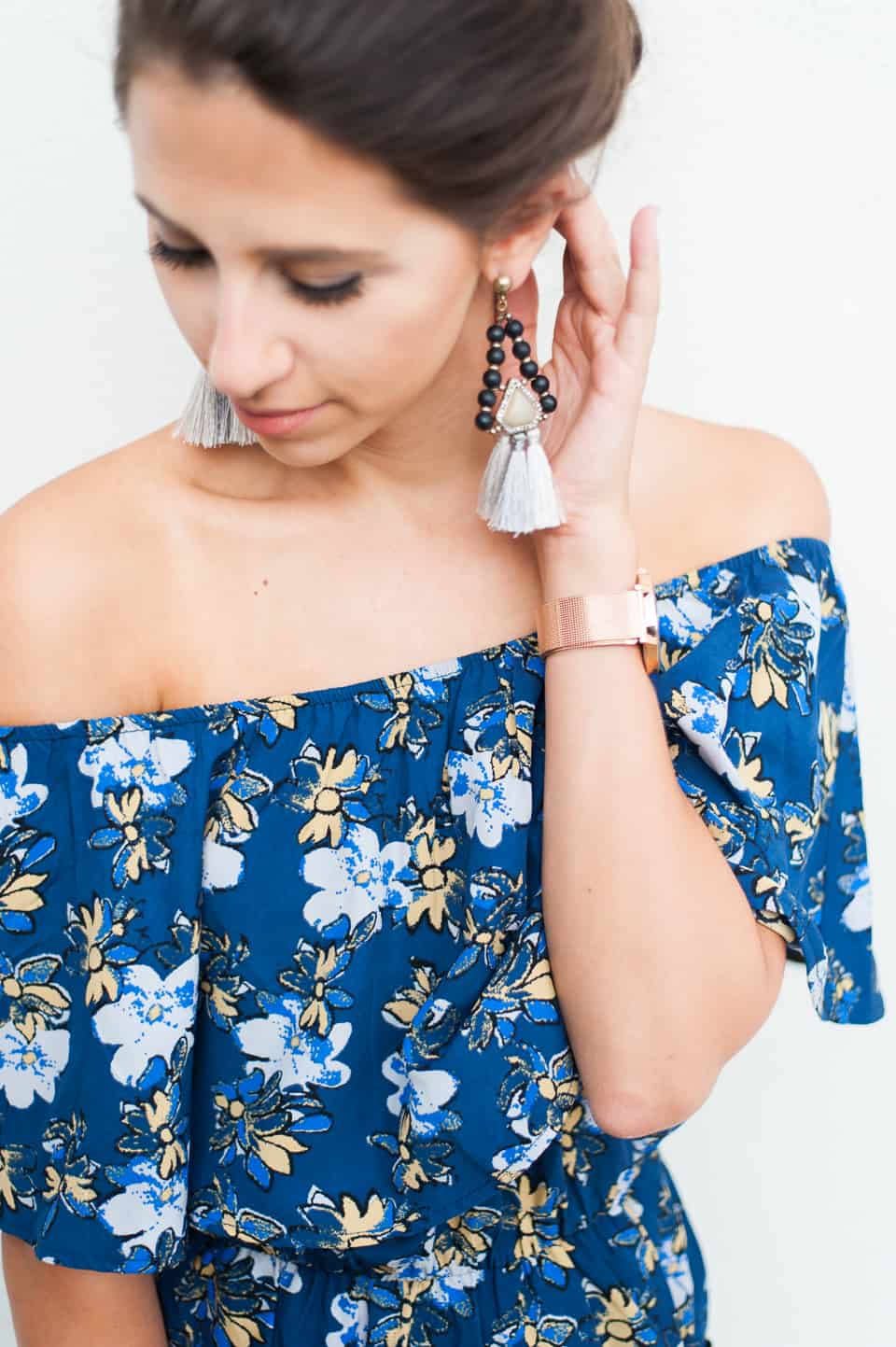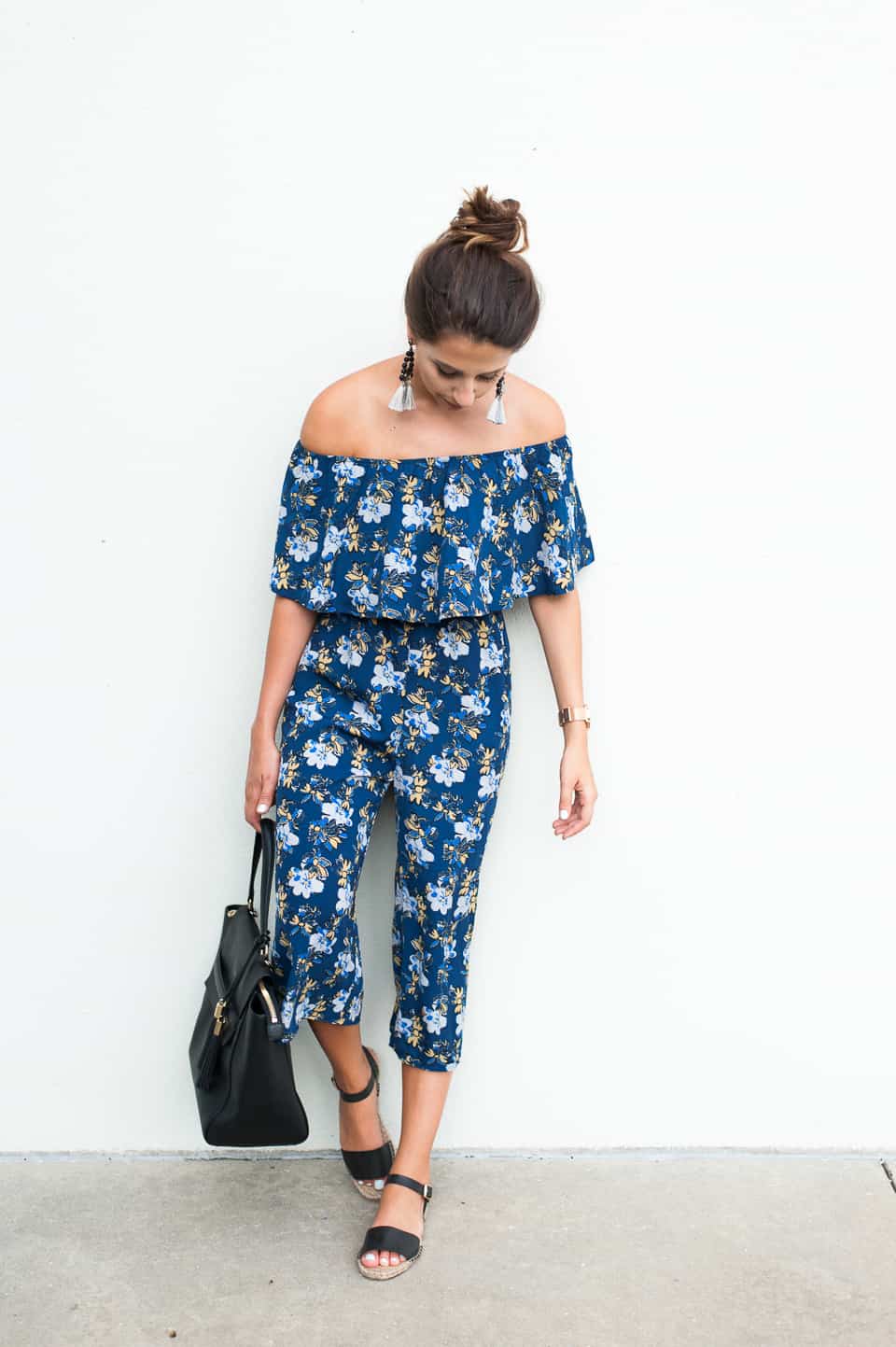 Jumper: Everly ℅ | Shoes: here & here (sale) | Earrings: Bauble Bar | Watch: Christian Paul | Purse: Henri Bendel 
I put on this floral jumper and headed out the door last Friday for a quick date night to Rudy's because my man loves him some bbq. I threw my hair up in a bun bc those shoulders needed to be shown off and I instantly felt put together. The culottes plus off the shoulders all in one jumper is completely on trend. This actually is my first casual jumper (I have a few fancy ones for events) and I feel like I am in PJs but in a stylish way. Now I know the print is bold so if you're looking for a more subtle color I found a basic black one here! This jumper is so comfy I actually wore it all day yesterday lounging / working around the house. It has been my grab and go lately and I just love it!
 Happy hump day loves! If you saw on snapchat/IG stories you can now shop my IG without having to sign up for Like To Know it. All you have to do is either type in www.dressupbuttercup.com/instagram or go to the shop tab at the top and it'll take you to my IG images. Once you click on the image, it'll list out all the links that will take you straight to the items to shop. My moms friends are going to be super happy since they always are so confused by ltk lol! No more waiting for the email or having to log into your ltk account. It's easy peasy!