Embroidered Flower Sweatshirt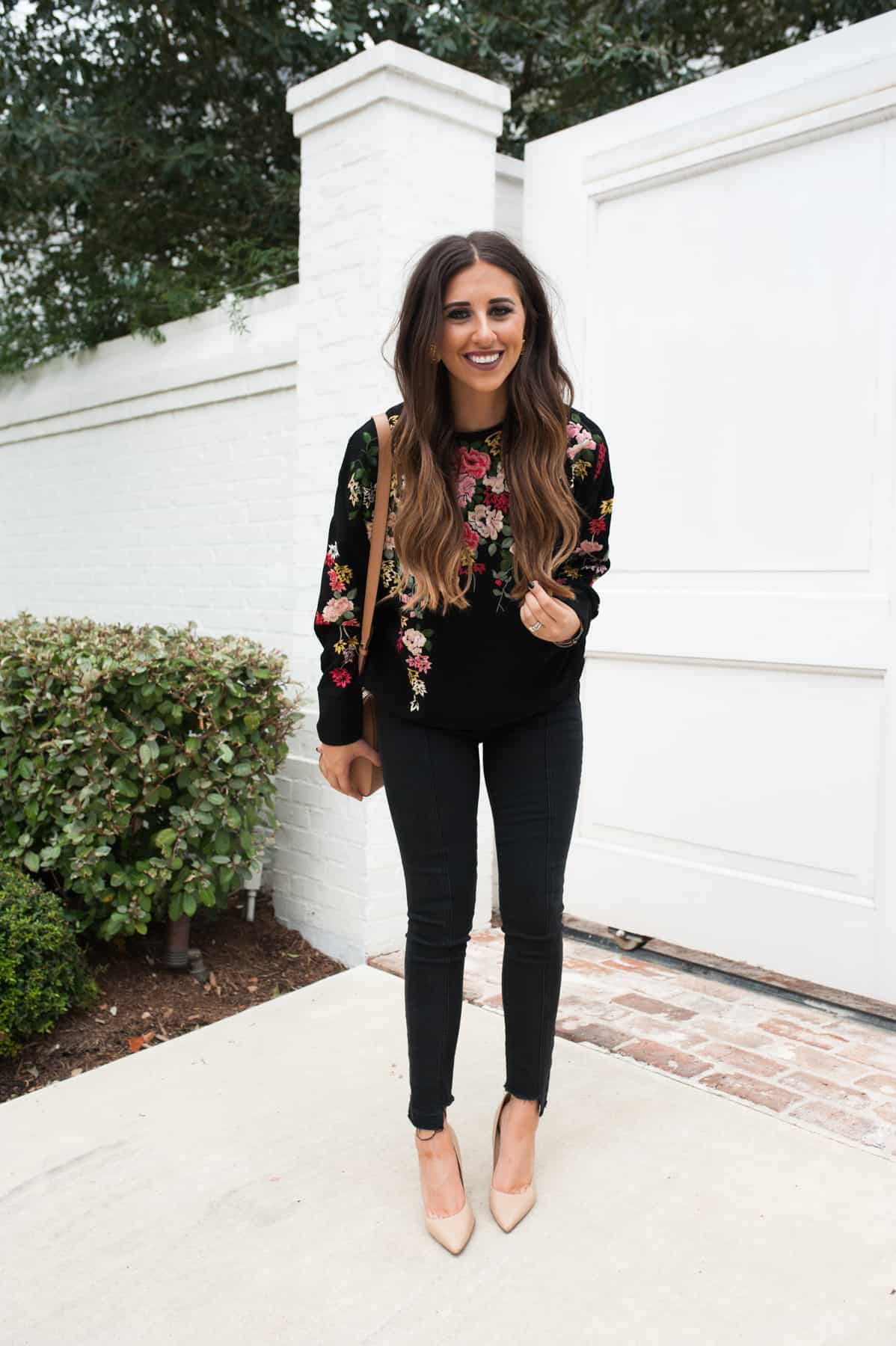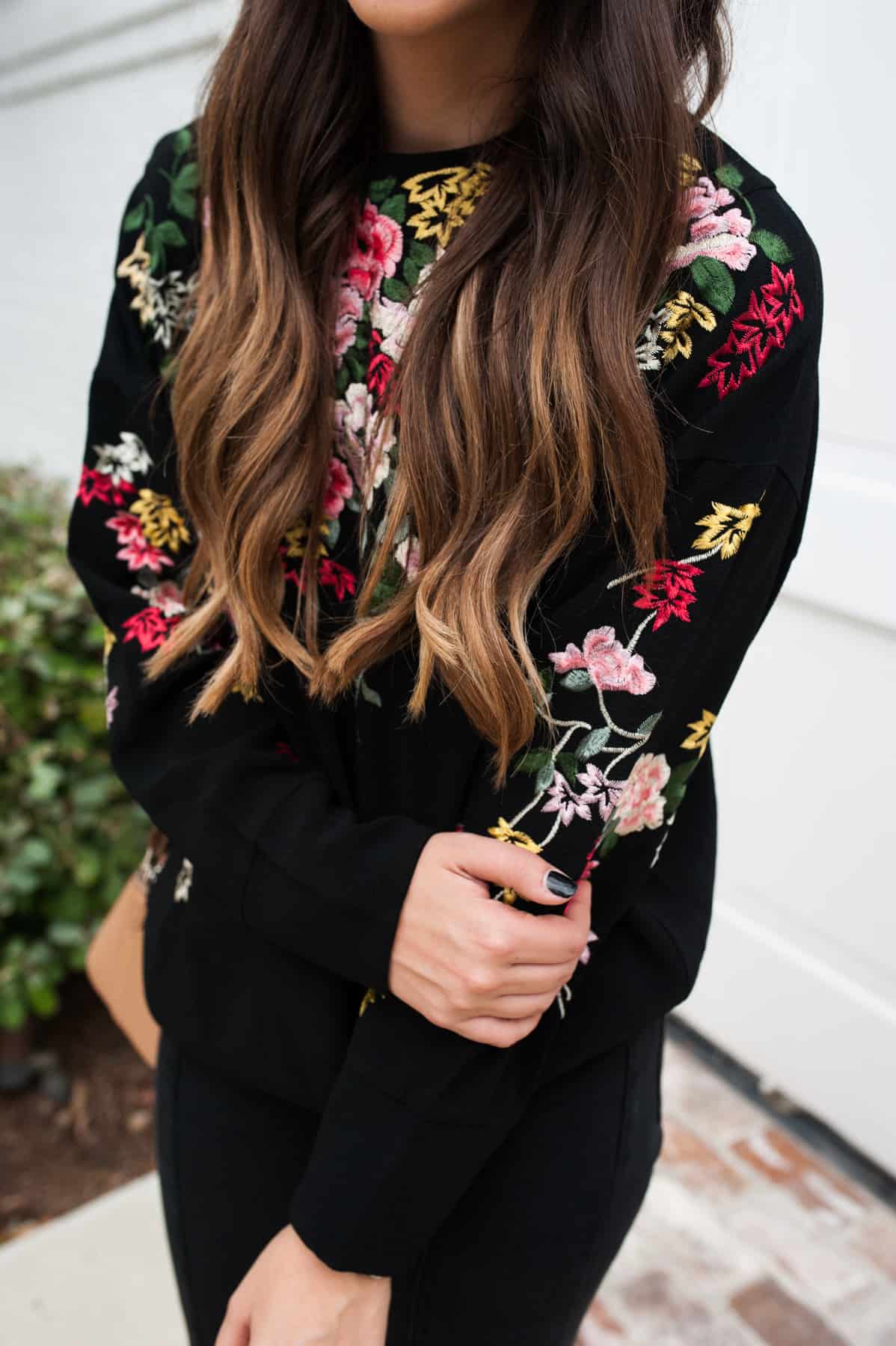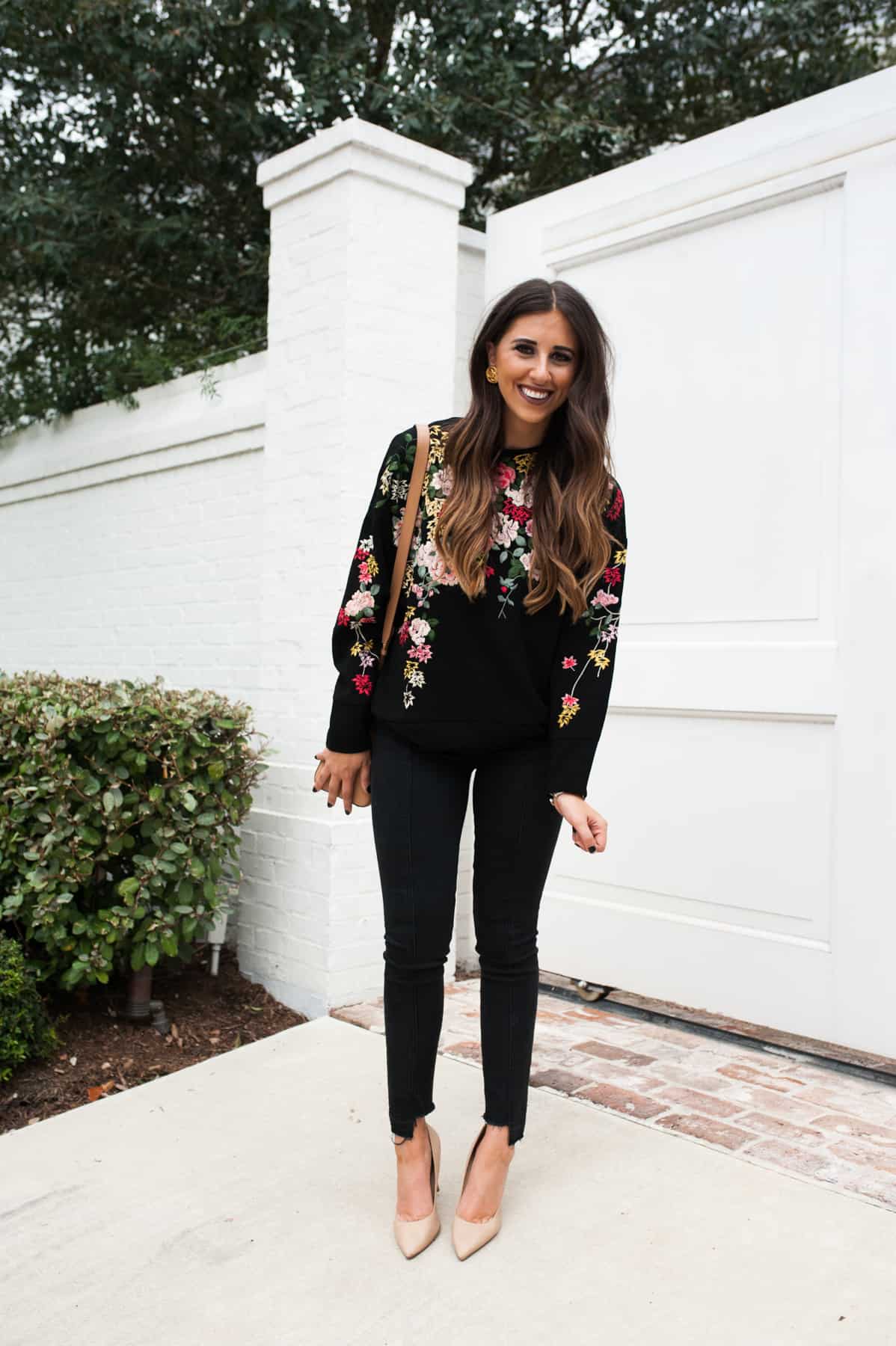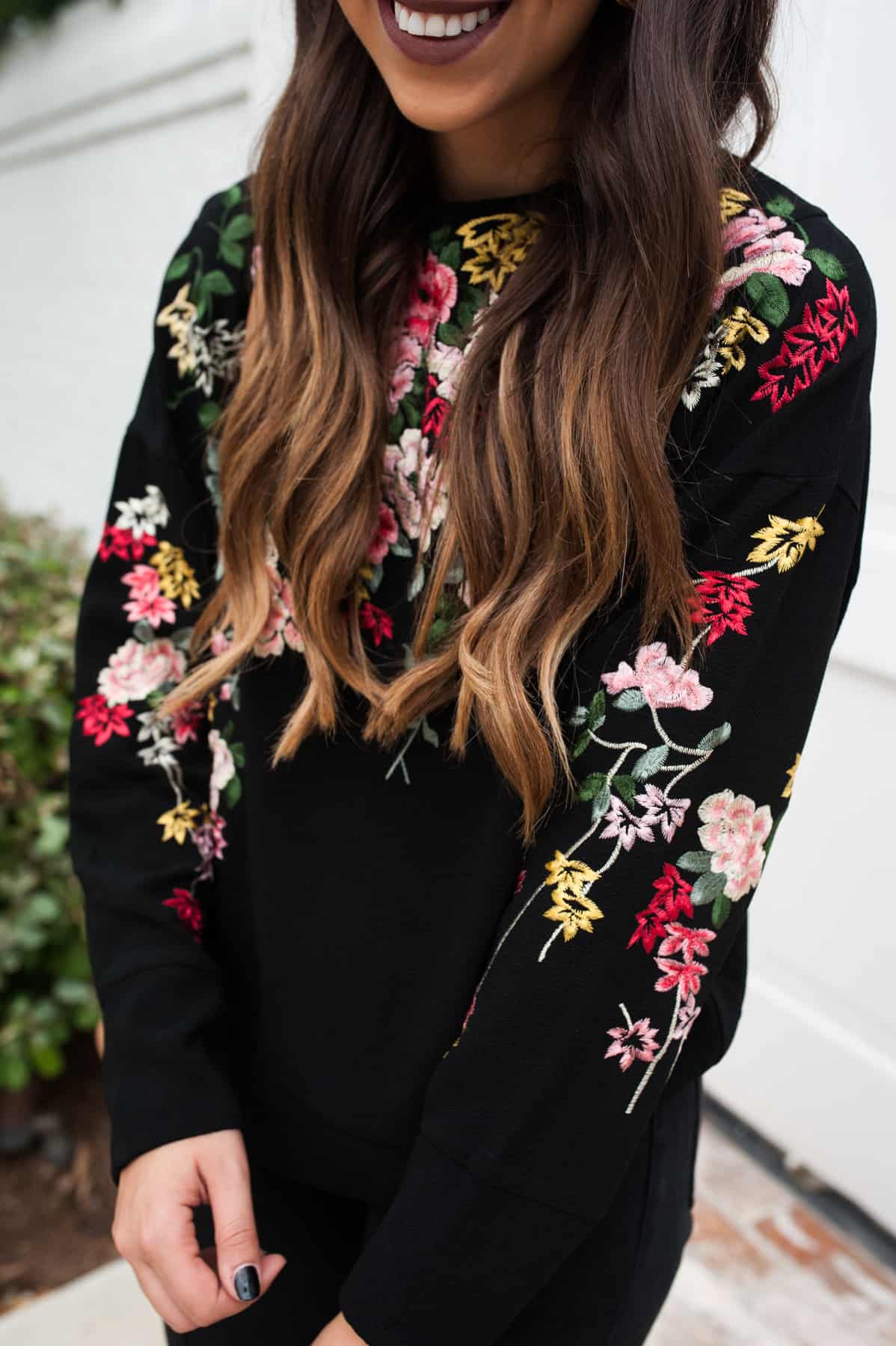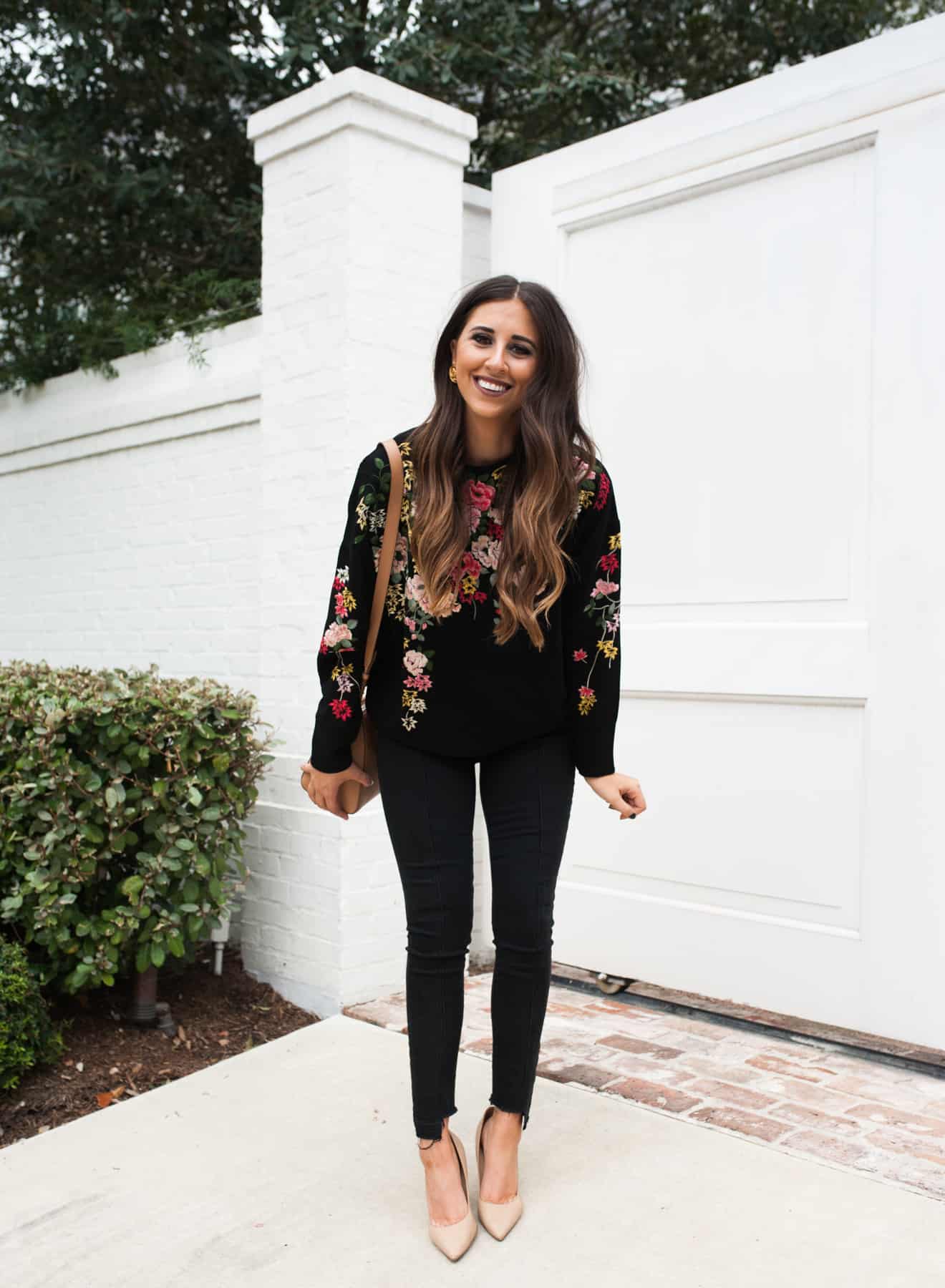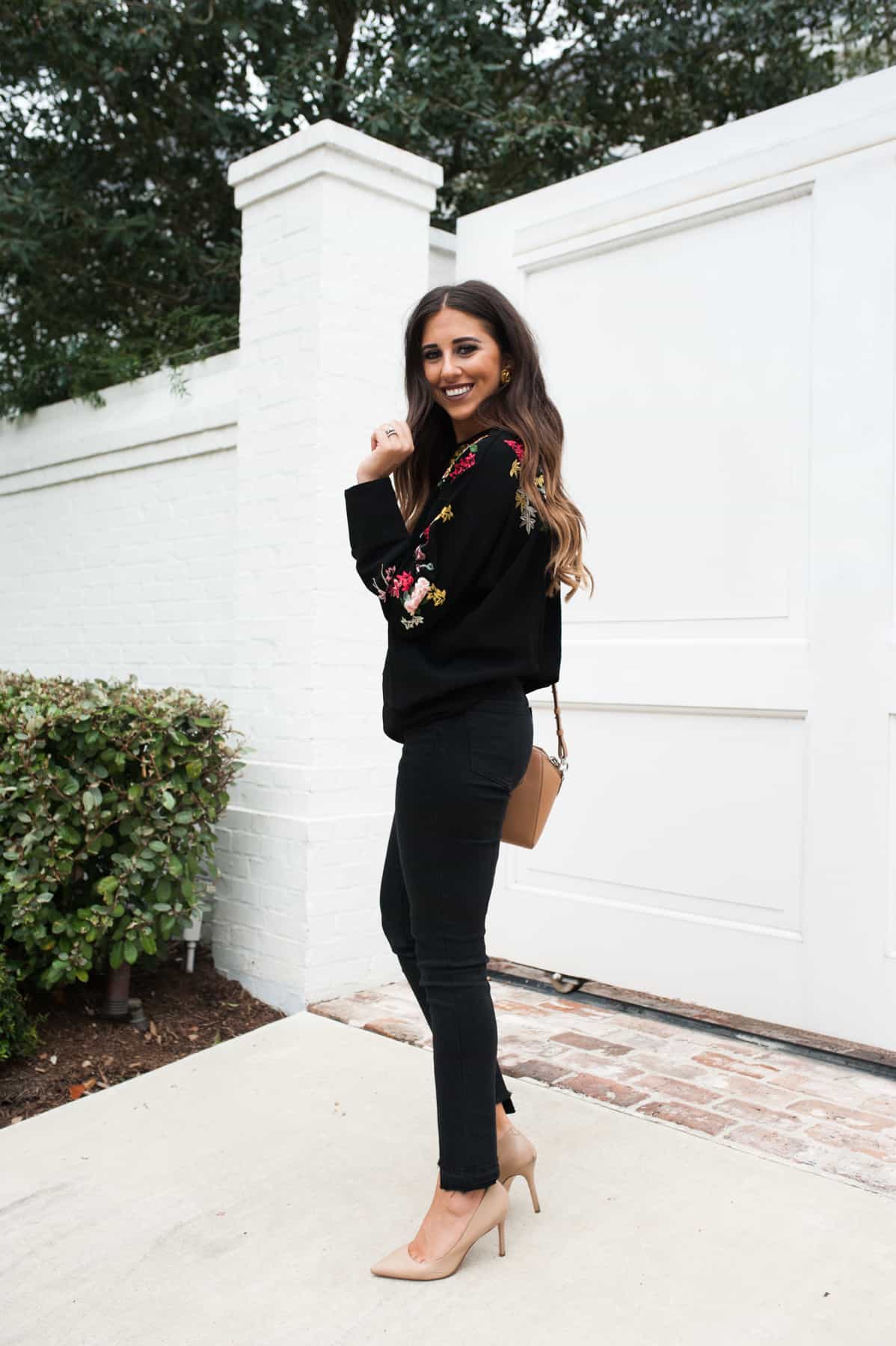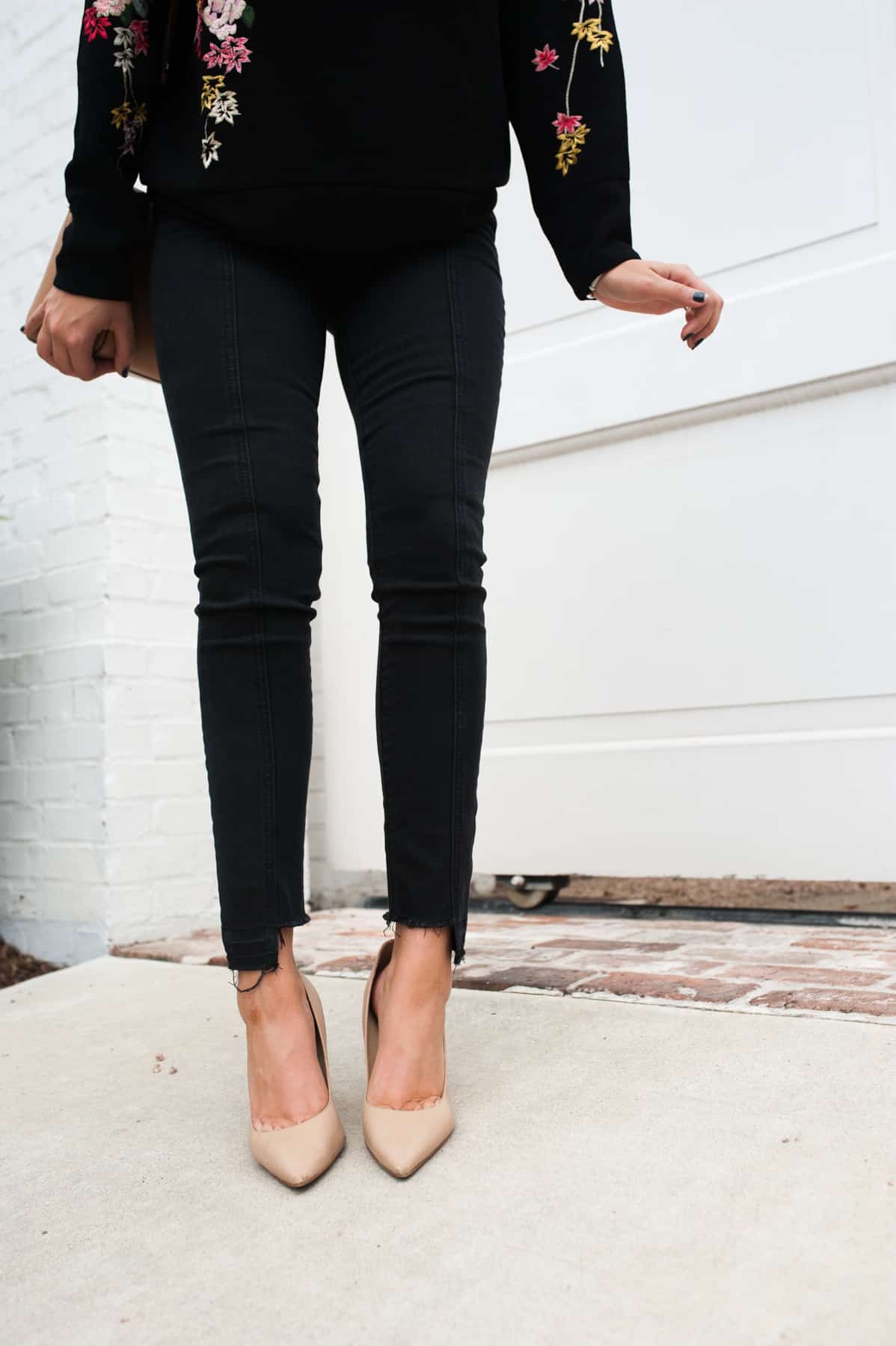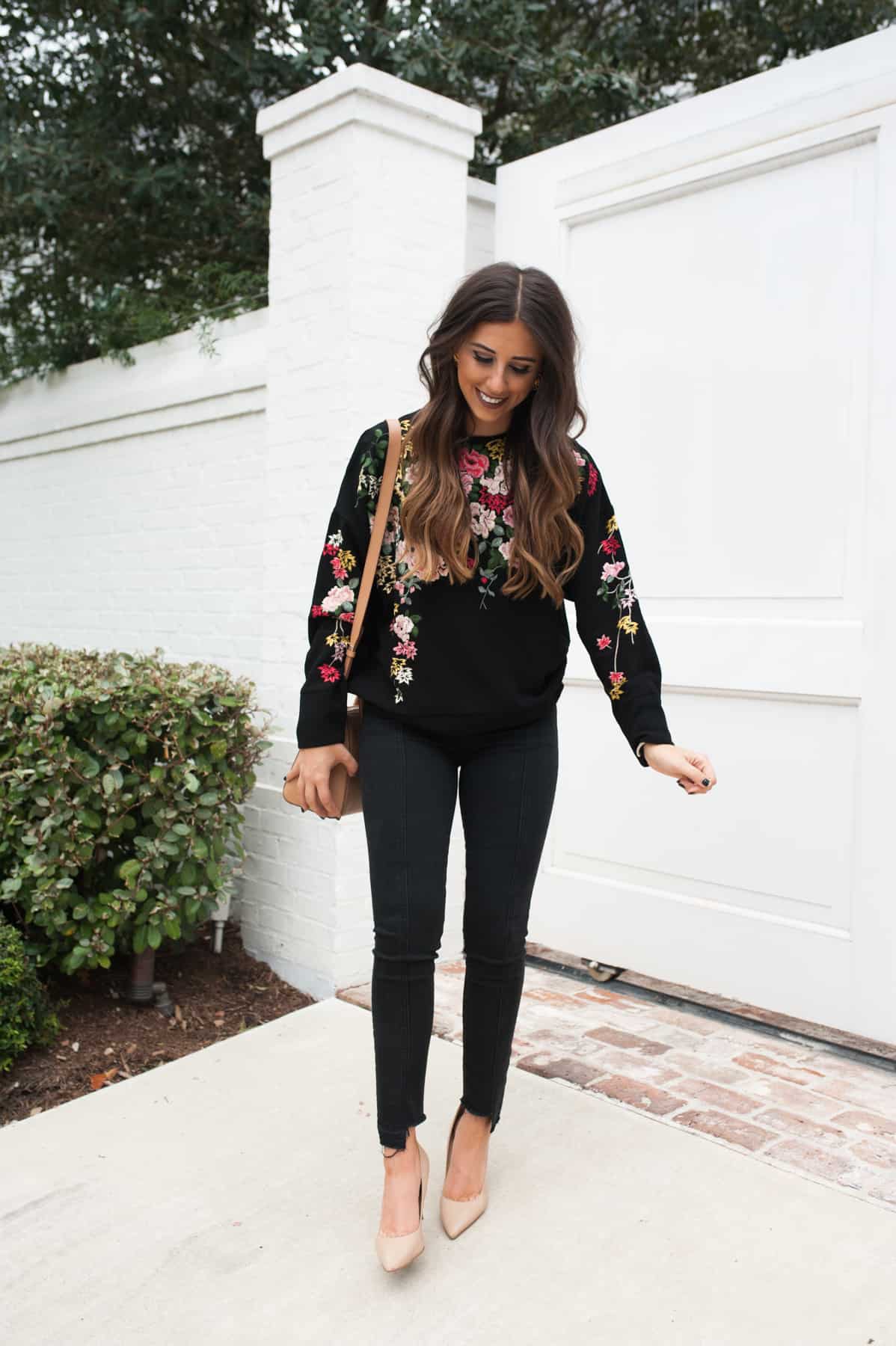 Shirt: Top Shop | Pants: Joe's | Heels: Sam Edelman | Purse: Givenchy | Watch: Michael Kors | Bracelet: David Yurman | Bracelet: David Yurman
Fall florals really did steal the show when I wore this babe out to a thanksgiving feast event on Monday night! The event was hosted by Swift and Company which is a rental company here in Houston. Funny enough the event was held in their warehouse in the flower room and this sweater top was PERFECT for the occasion. It is a light throw on sweater that I know will get worn multiple times during this season. Would be perfect with slacks for your office job or just I paired them with skinny jeans for a night out.
I know this sweater can be considered a little pricey and I am looking into starting to shop for items $100 or even $50 less. I want to share items that are reasonably priced and I know over $100 is not the case for some of you! I have been thinking about this a lot lately since I tend to have expensive taste and my sister pointed it out. What really opened my eye was when a reader accidentally shared my account with me and said I was "expensive but still cute" lol! I am not offended by any means but I want to be a resource to ALL of you and not just some. A resource / inspiration is what I strive to be for you, especially going into the Holidays!
Enjoy your weekend babes. HUSBAND COMES BACK TO AMERICA TODAY and I could not be more excited!!