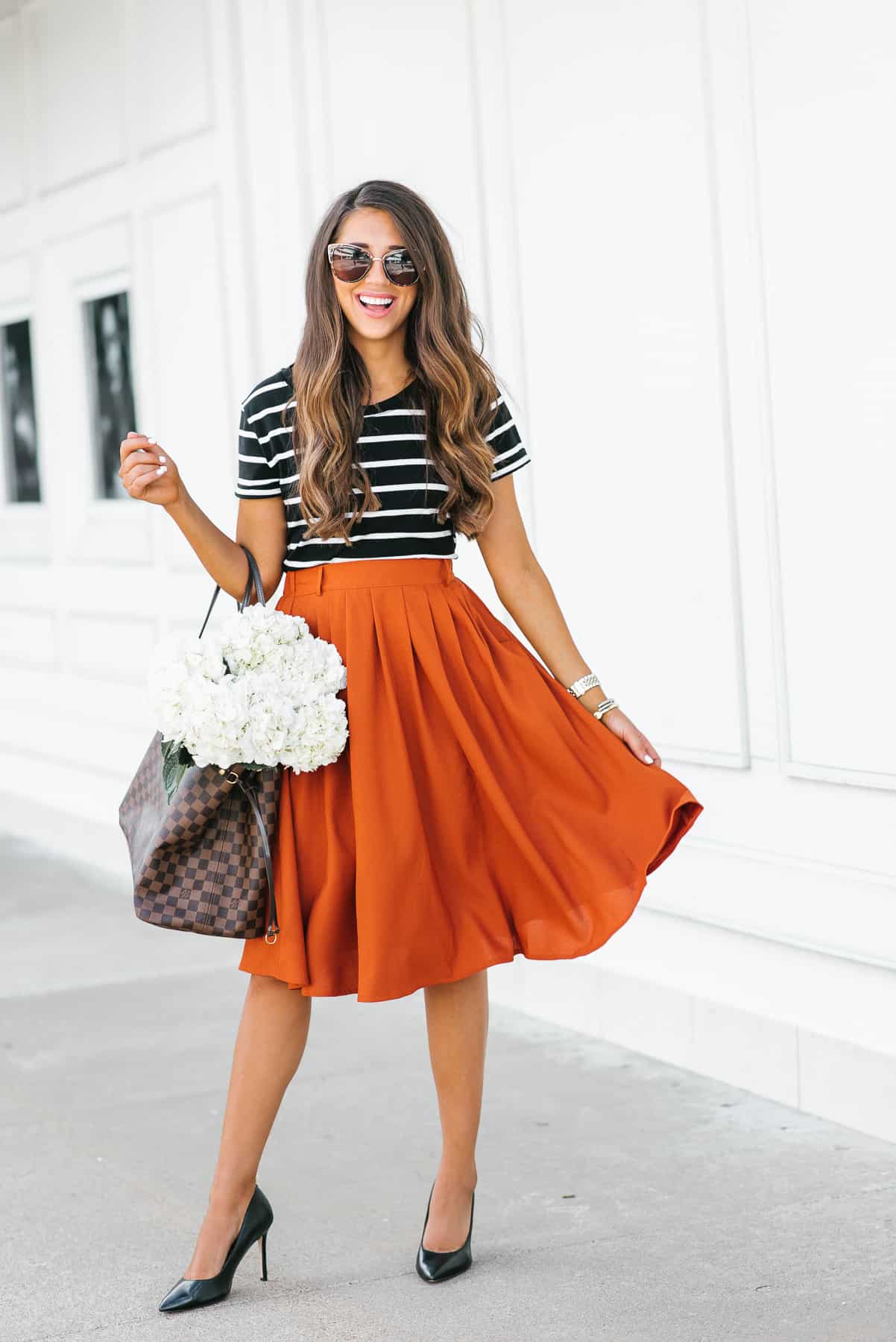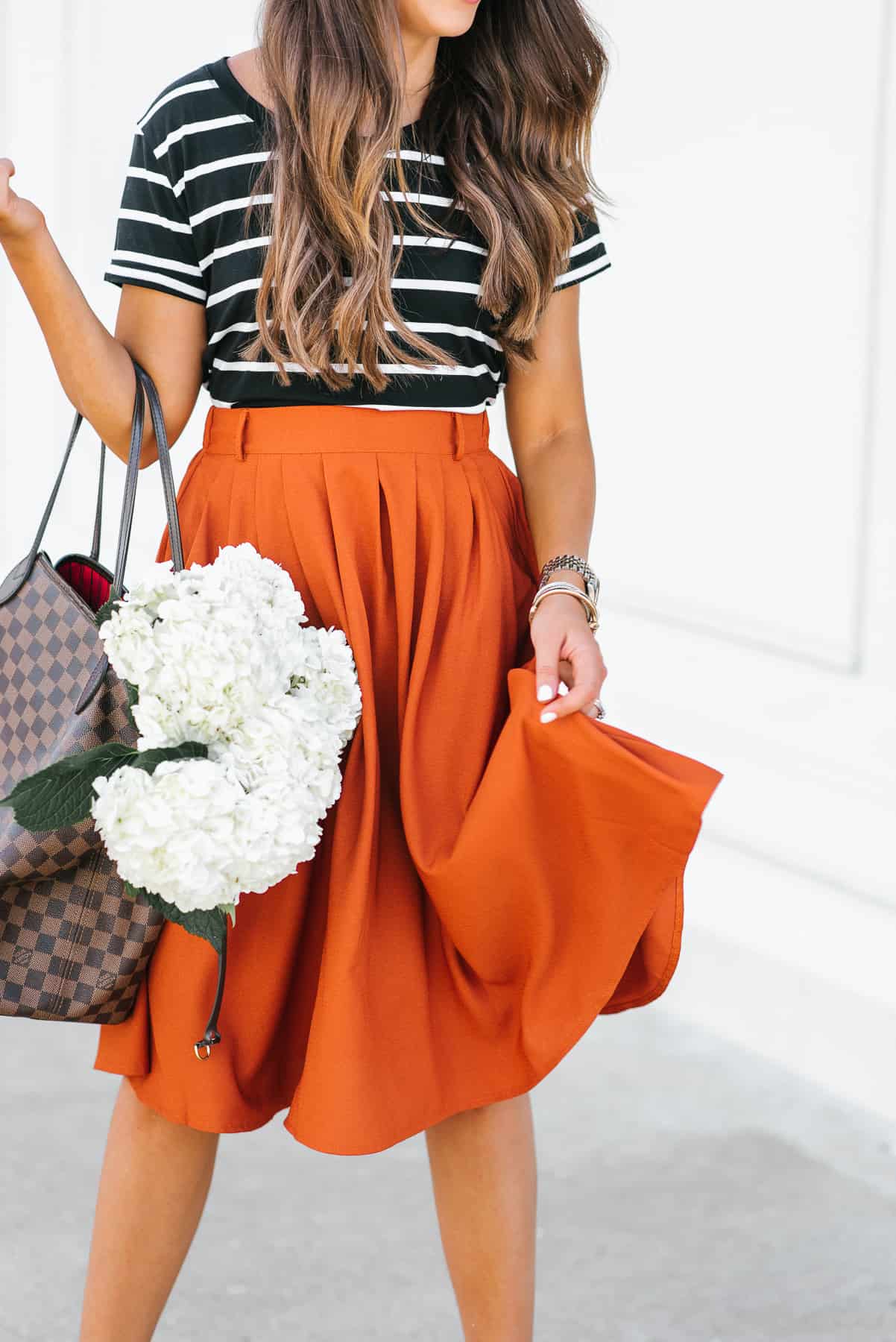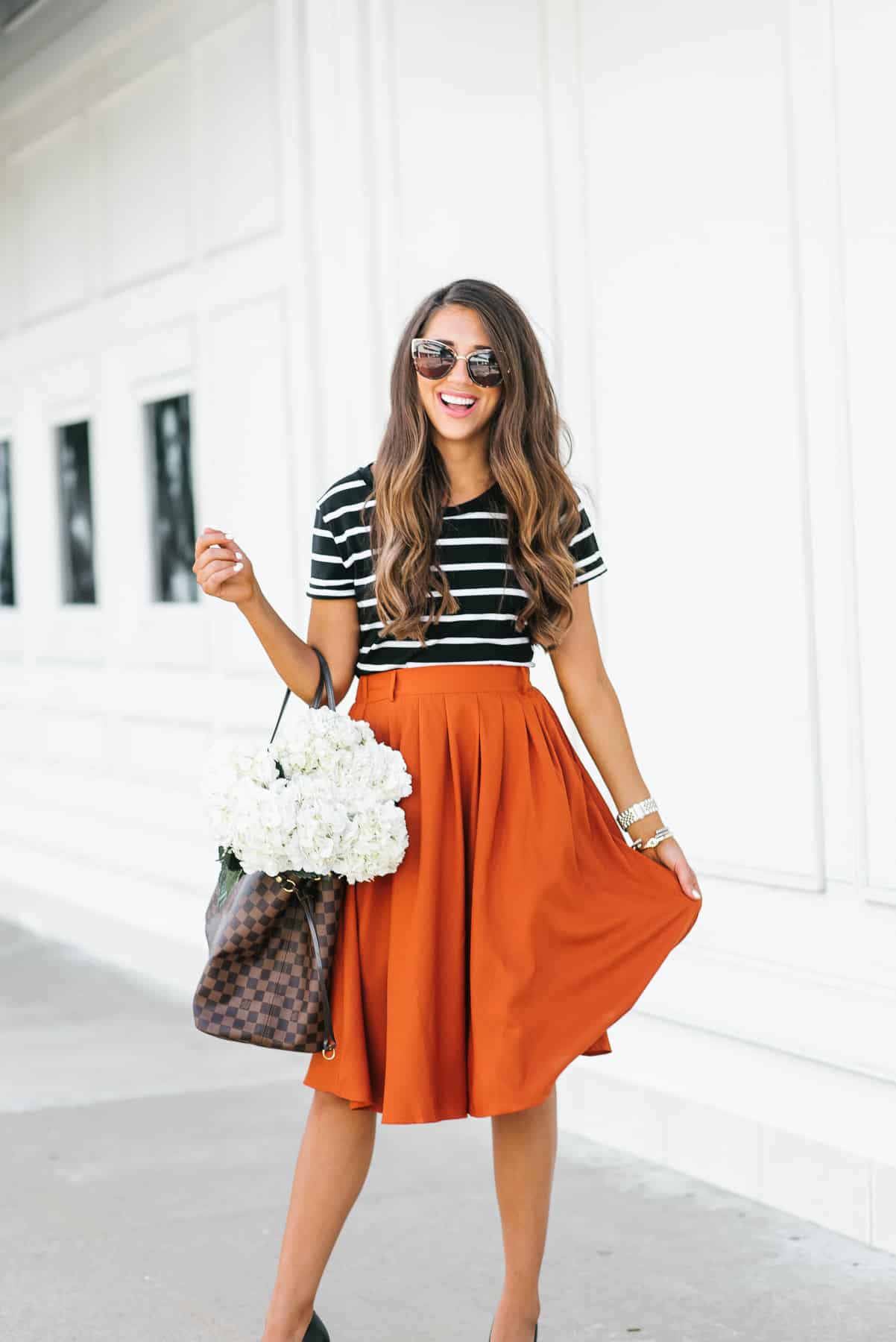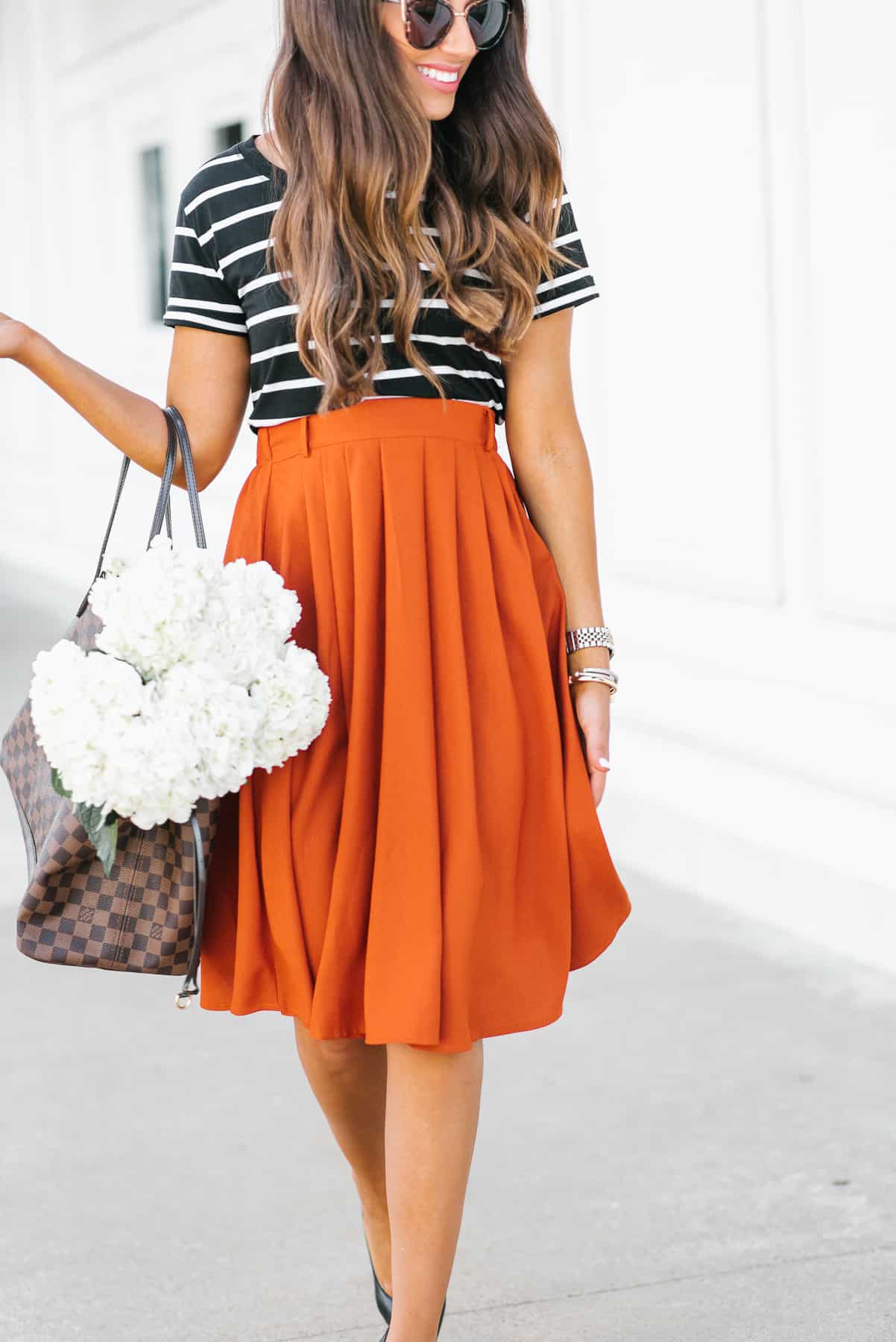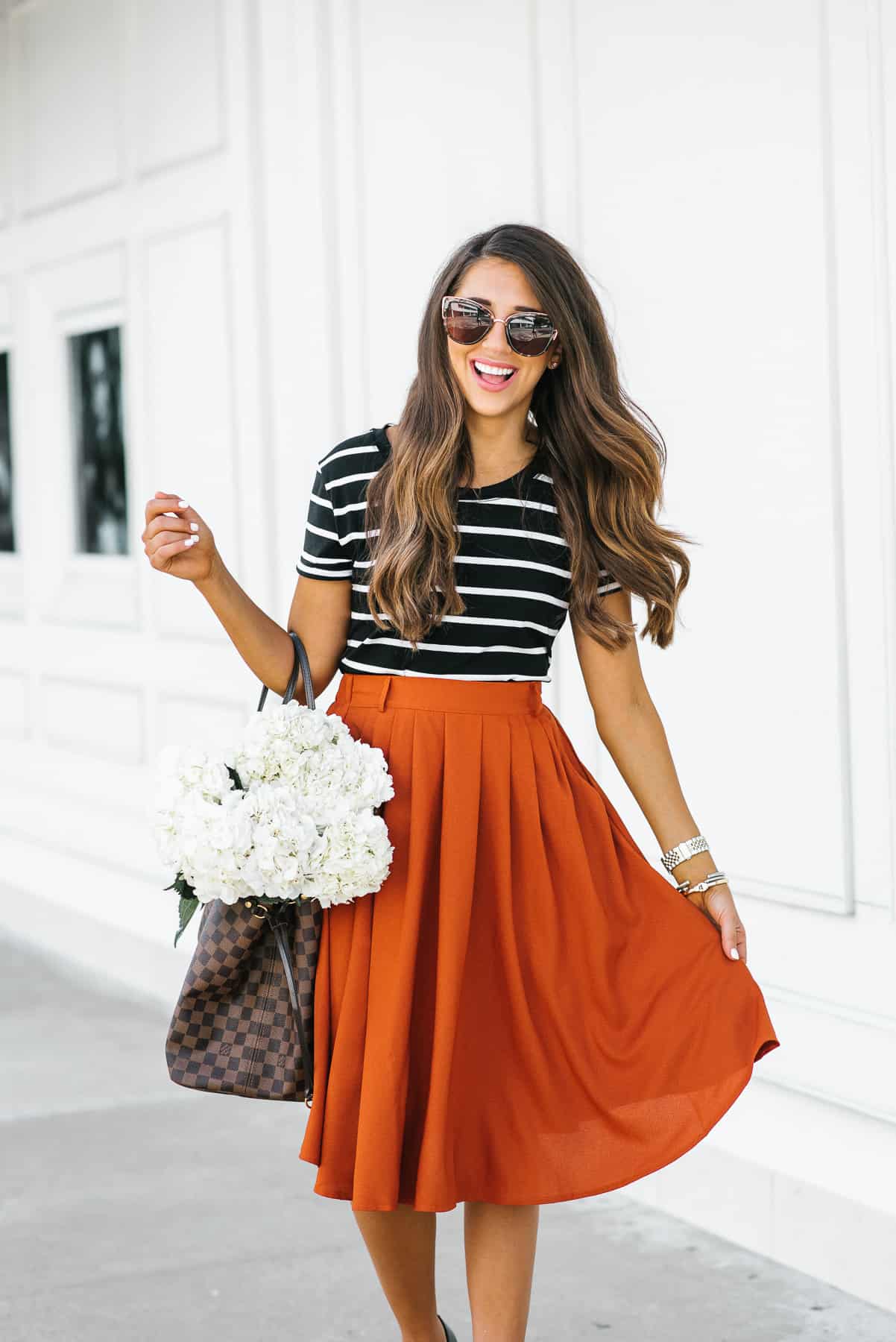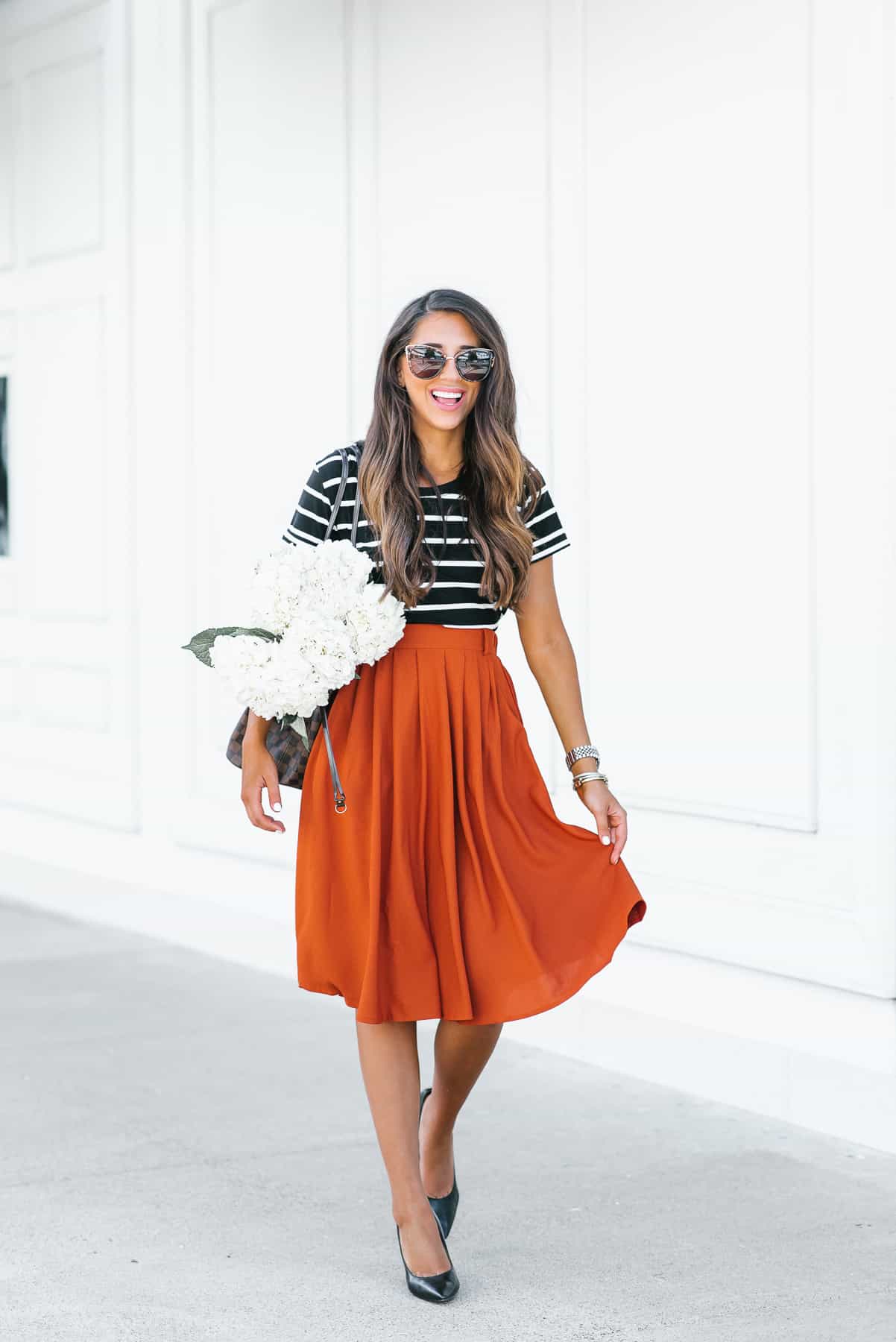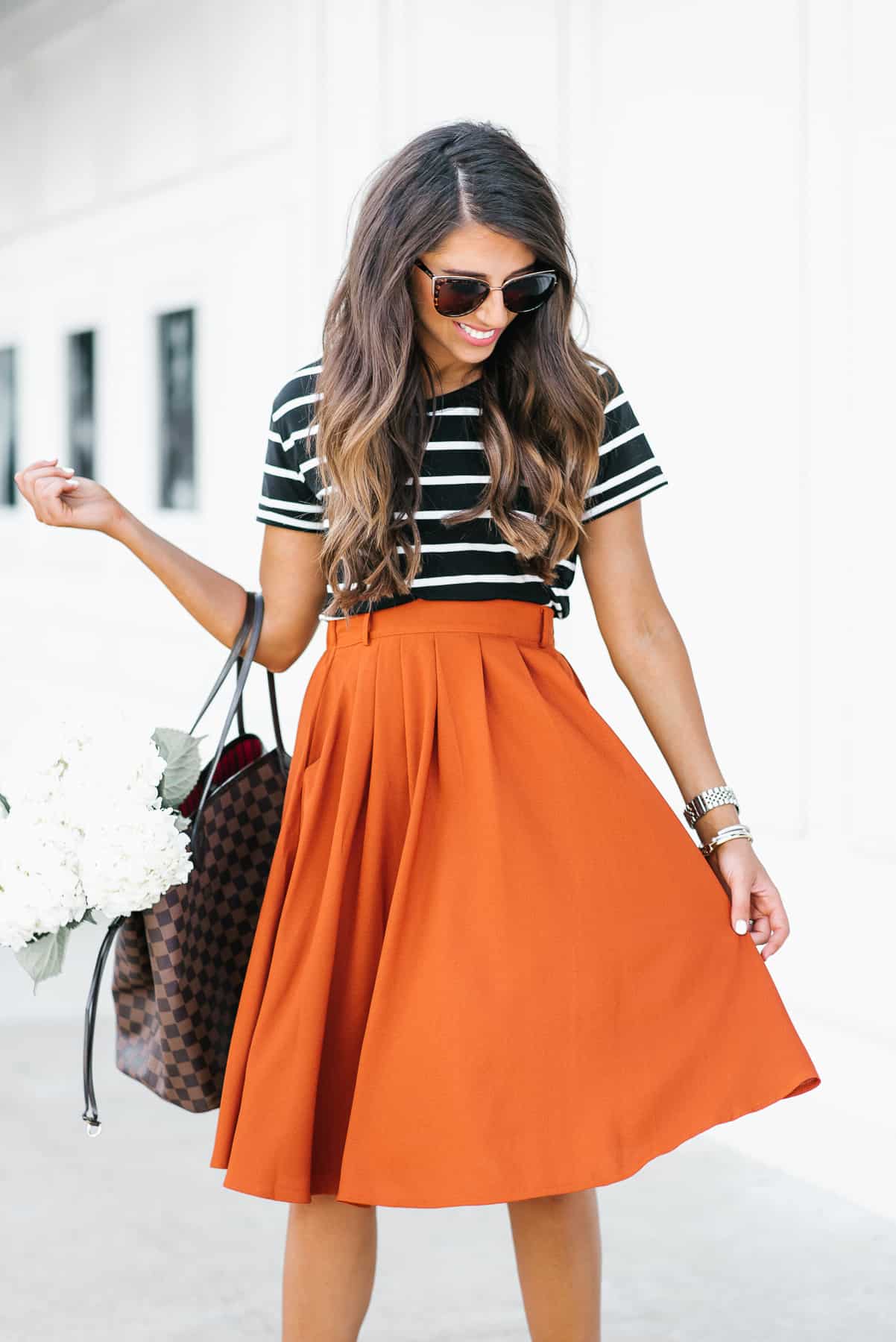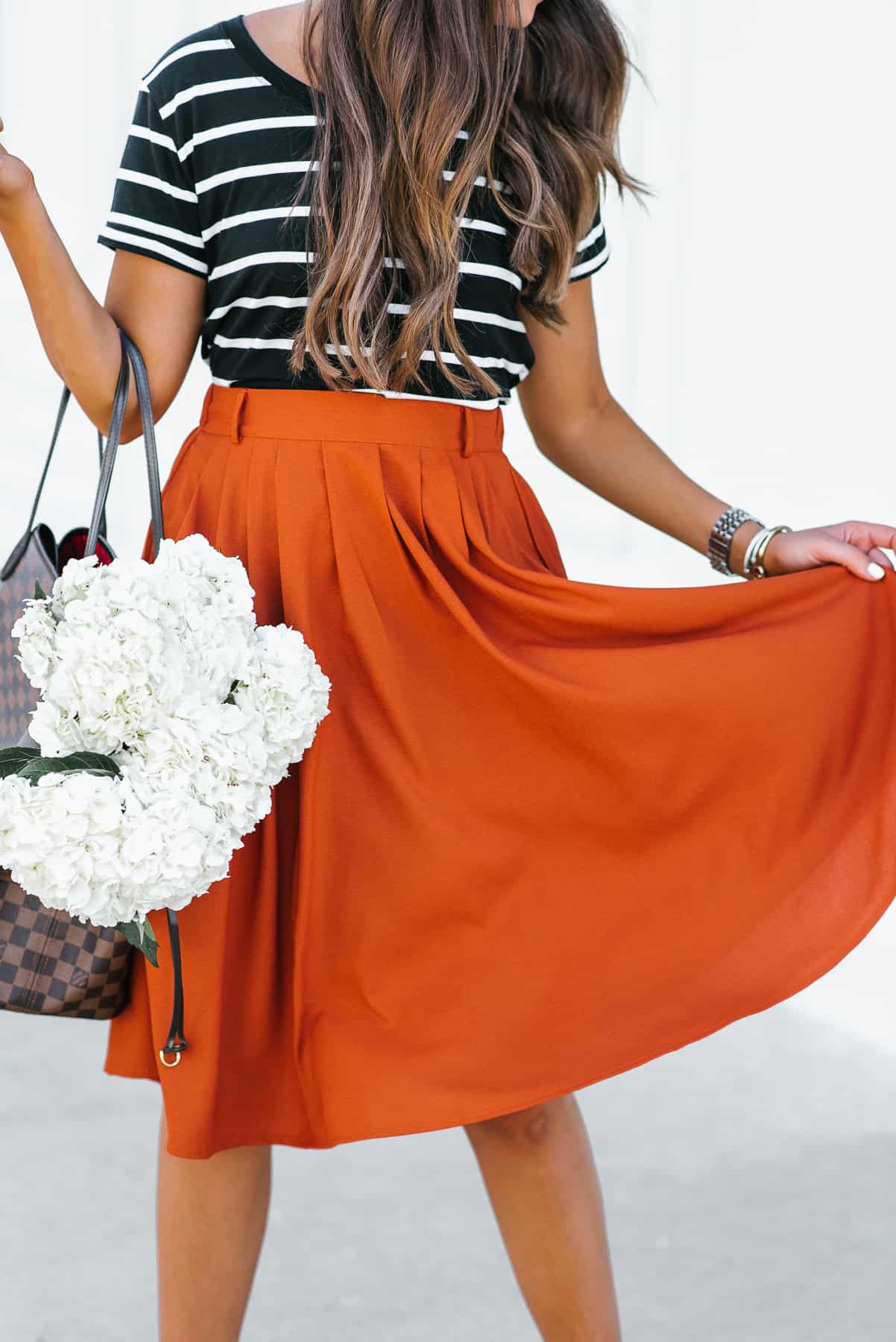 Skirt: Mod Cloth | Top: Mod Cloth | Sunglasses:Mod Cloth | Shoes: Sam Edelman
All I need is a pumpkin spice latte in my hand to complete this fall look! I can't believe I am actually saying this out loud, but I kinda am excited for the cooler weather! With cooler weather comes pumpkin spice everywhere and this burnt orange / black stripe screams that.
I was getting dressed for an event yesterday and was kinda not wanting to get ready. I came across this tee and all I wanted to do was wear a tee. This stripe tee is super cozy and I was already wearing it all day and didn't want to take it off. I ordered this skirt in orange and blue a while back (comes in 6 colors) and thought it would be so cute to pair together! It came together perfectly and I am loving this look!It reminds me a lot of a teacher look and it's a good way to dress up a stripe tee. Comfortable yet stylish, thats kinda the goal everyday!
Happy Thursday! This week has gone by a tad bit slow for me. I think its been all the work and less play I have been doing. I am gearing up for a crazy busy schedule and the only way to do that is by preparation. Prepping is KEY! Doesn't mean I won't have sleepless nights coming my way, but will make things a little manageable.