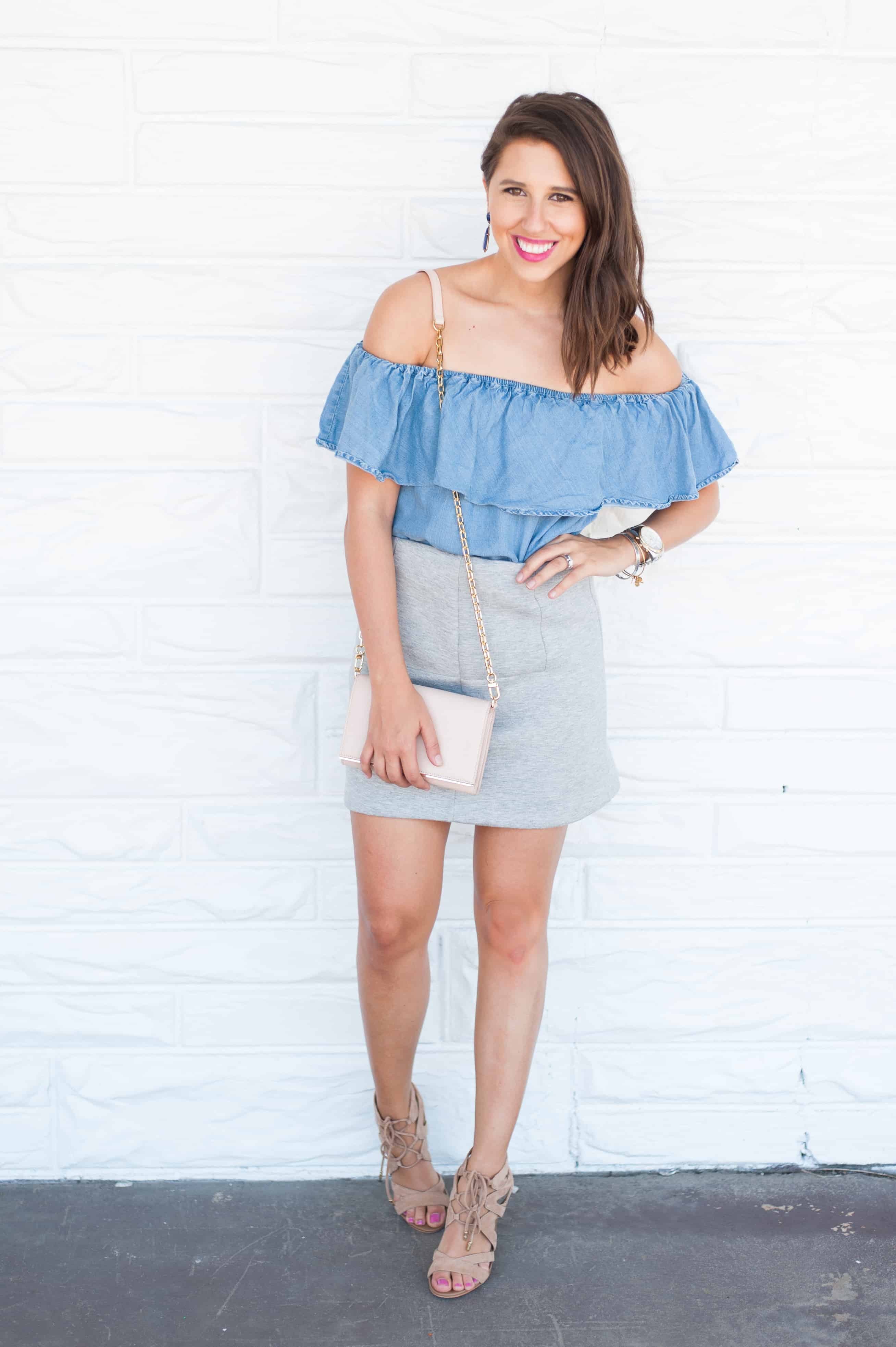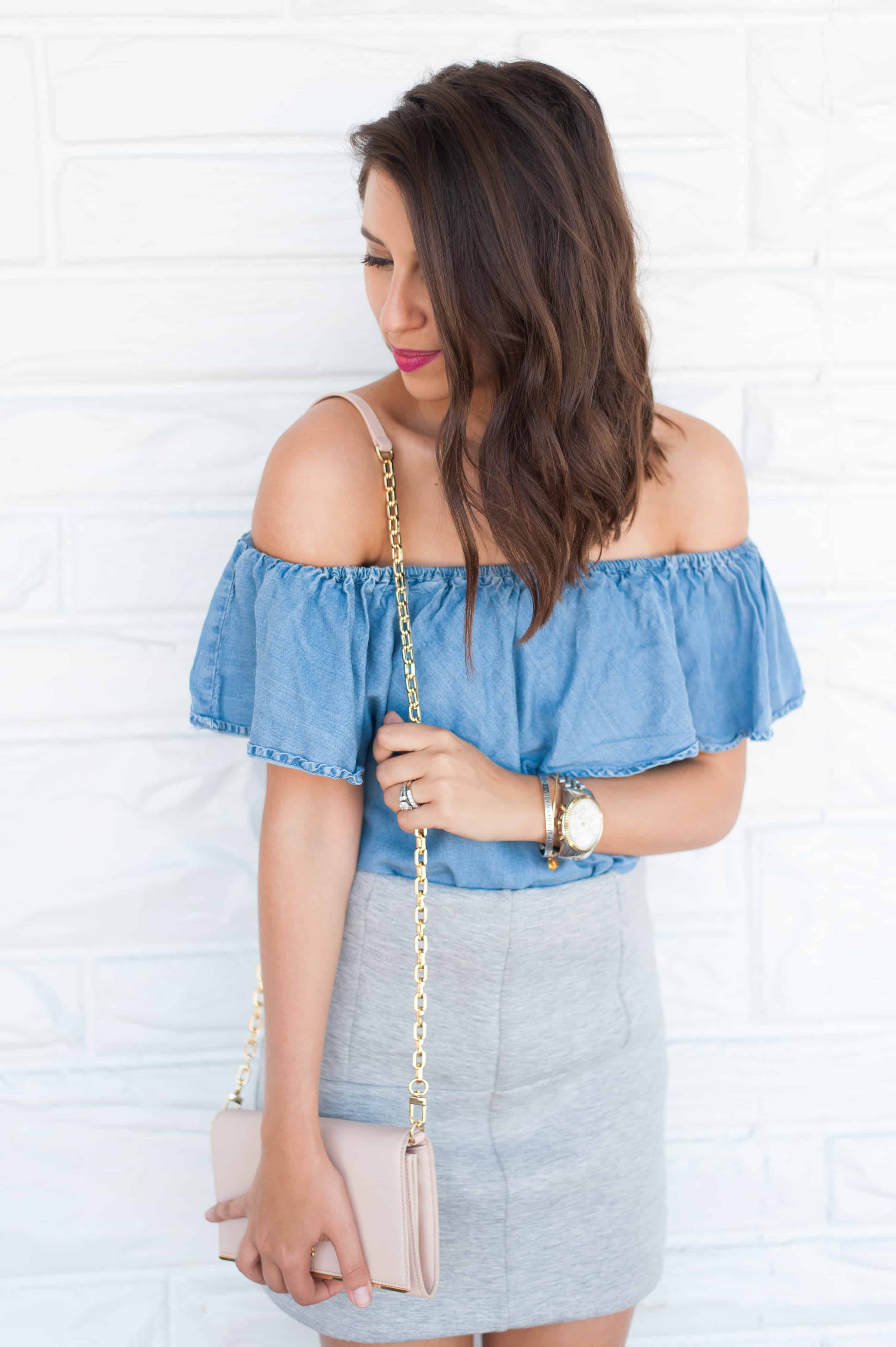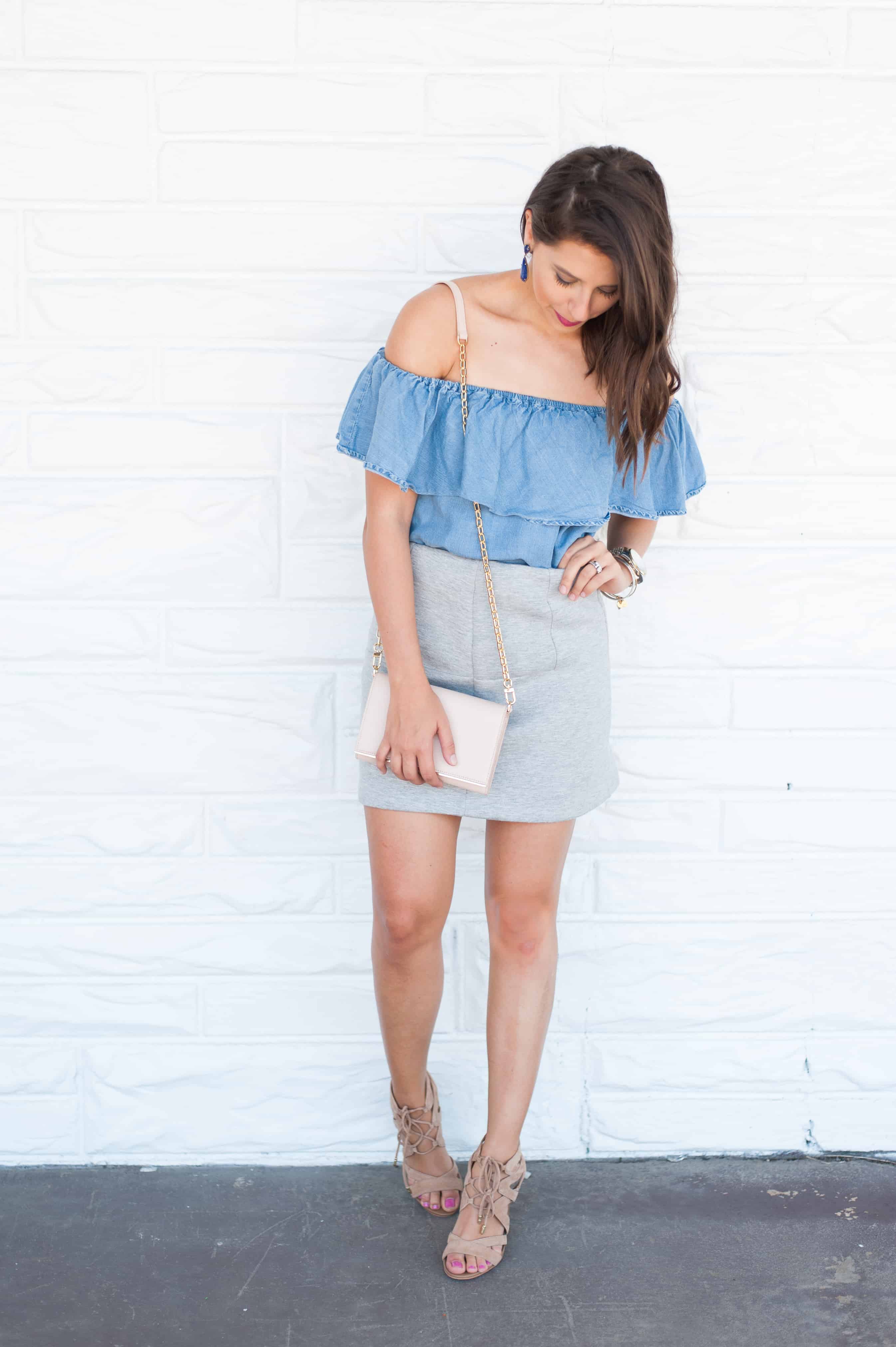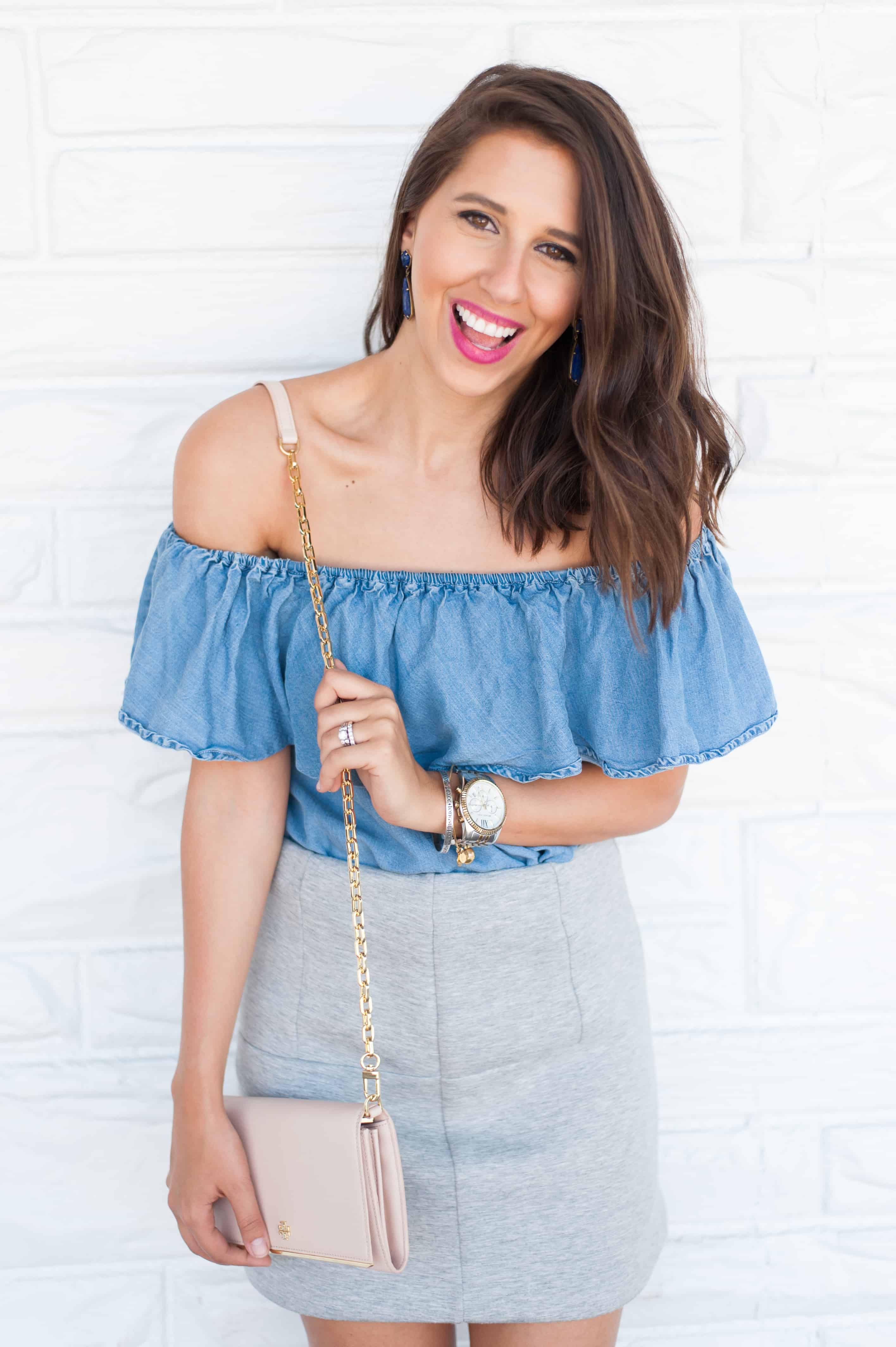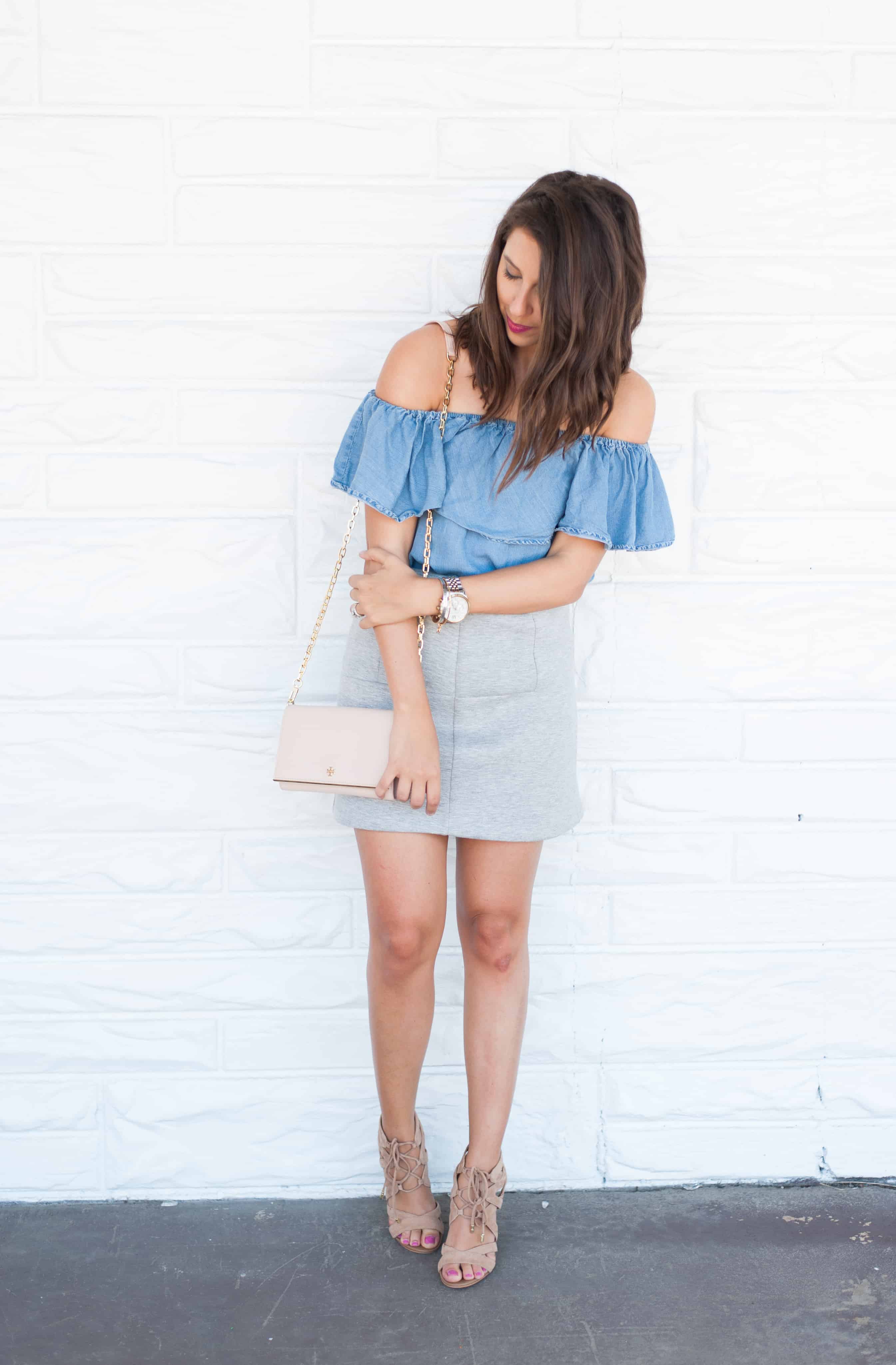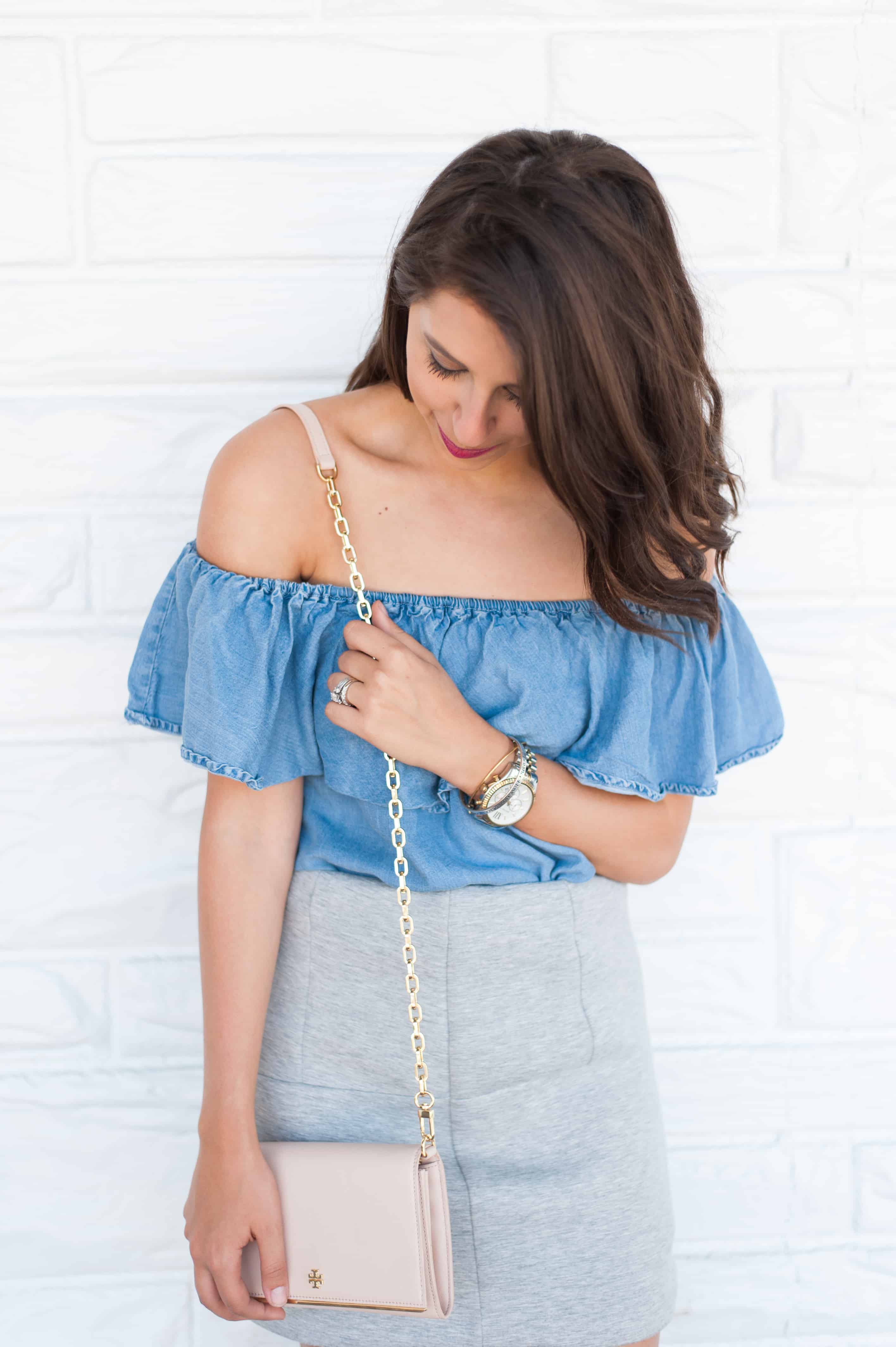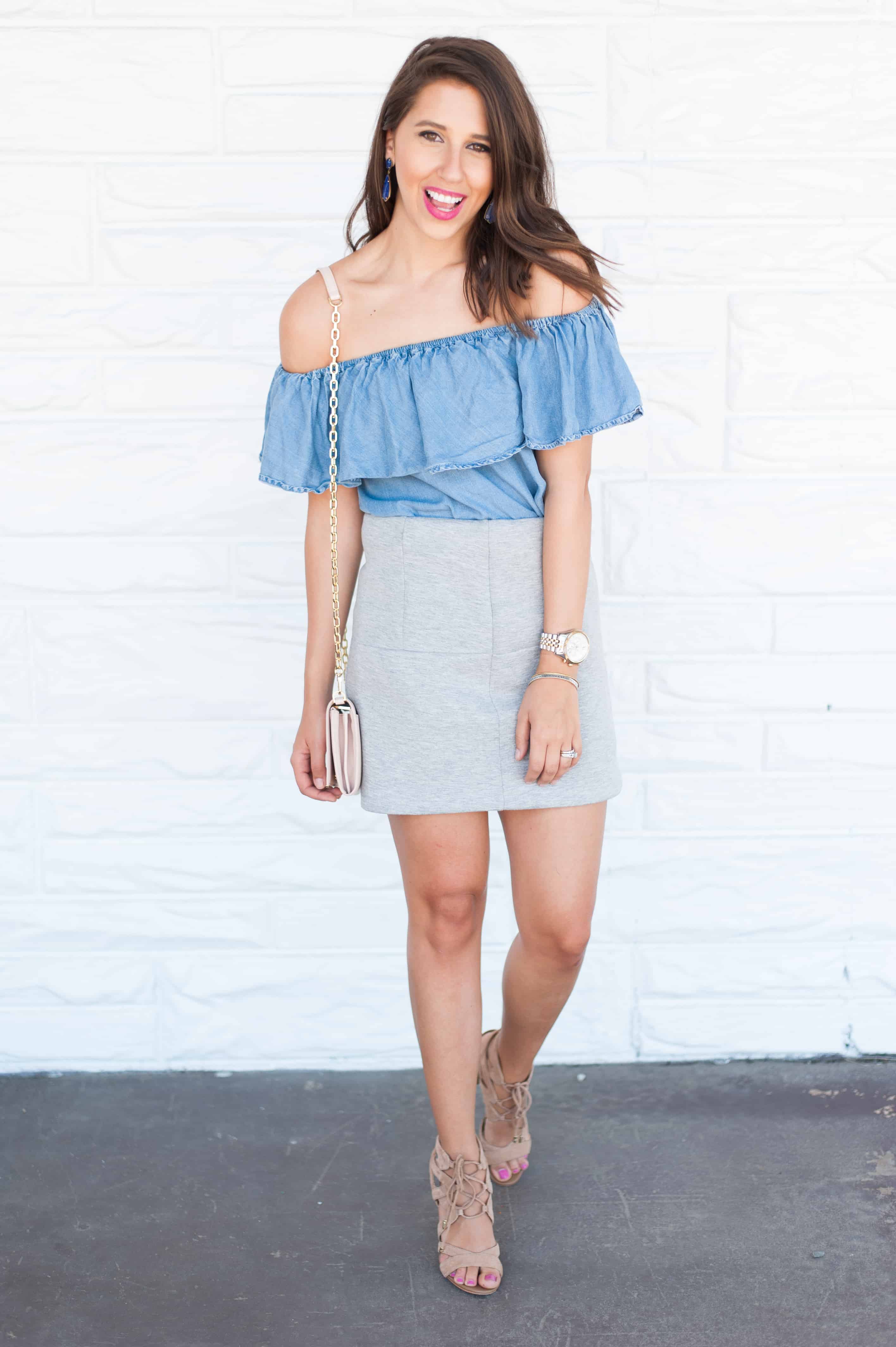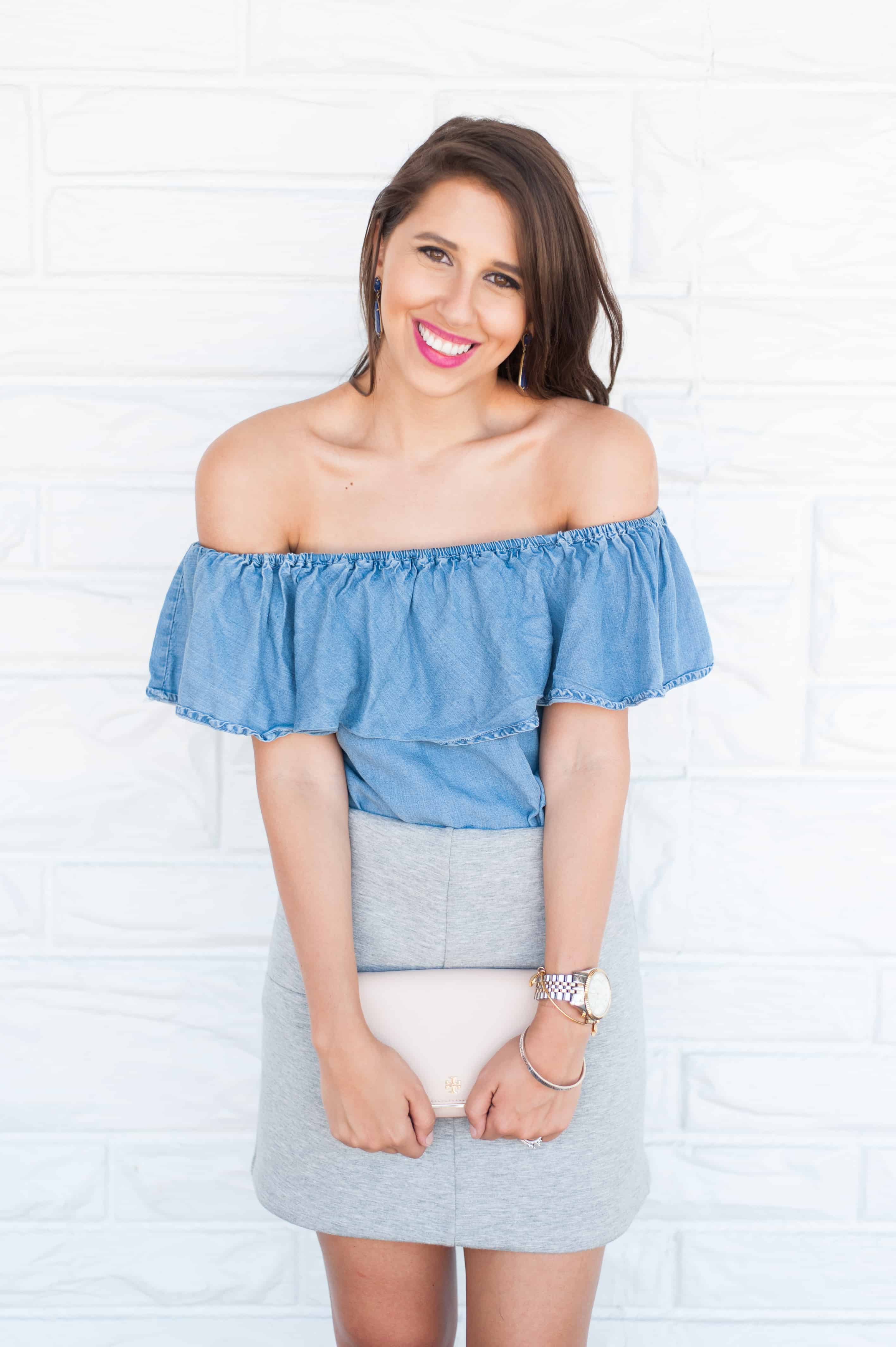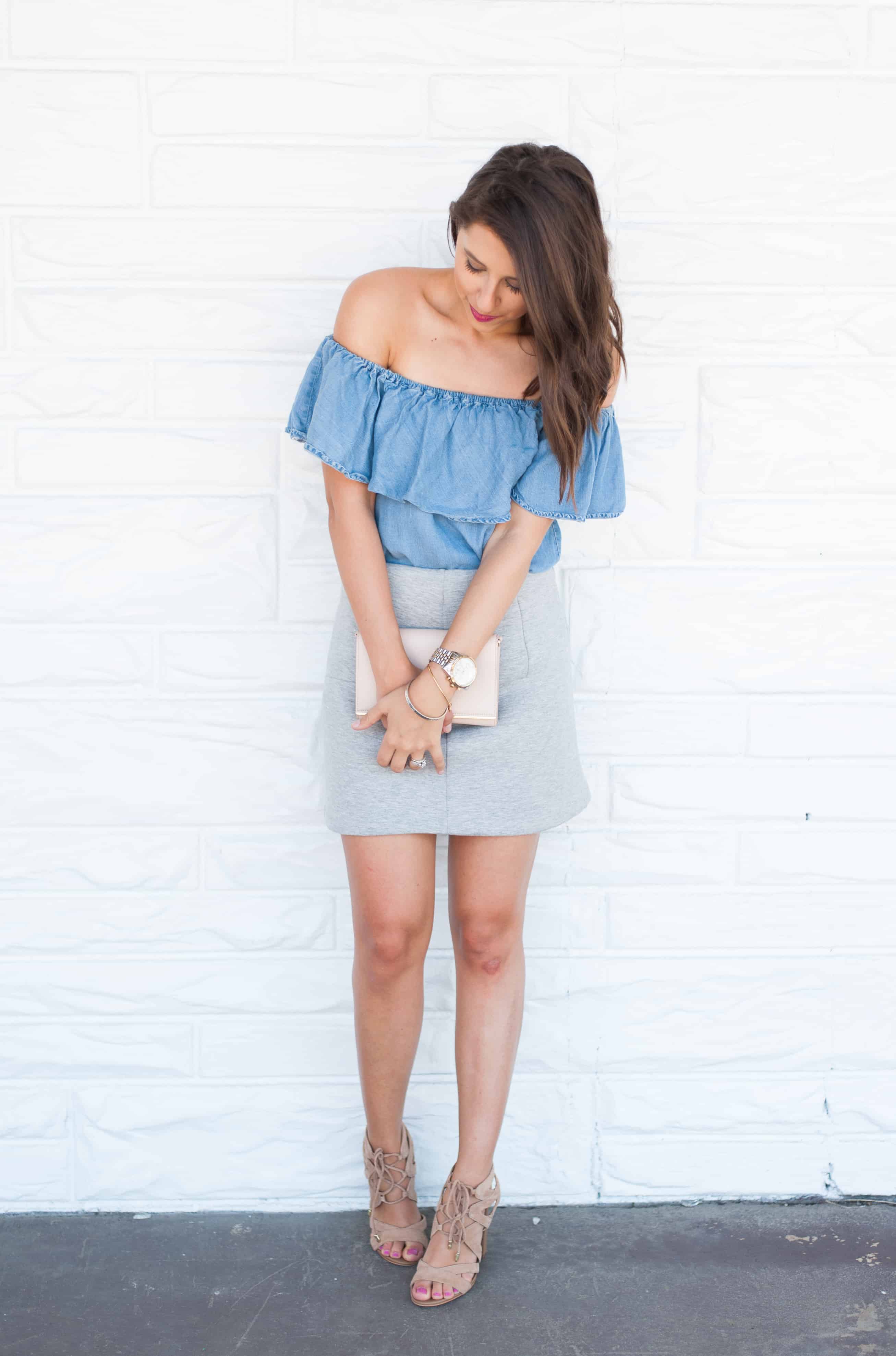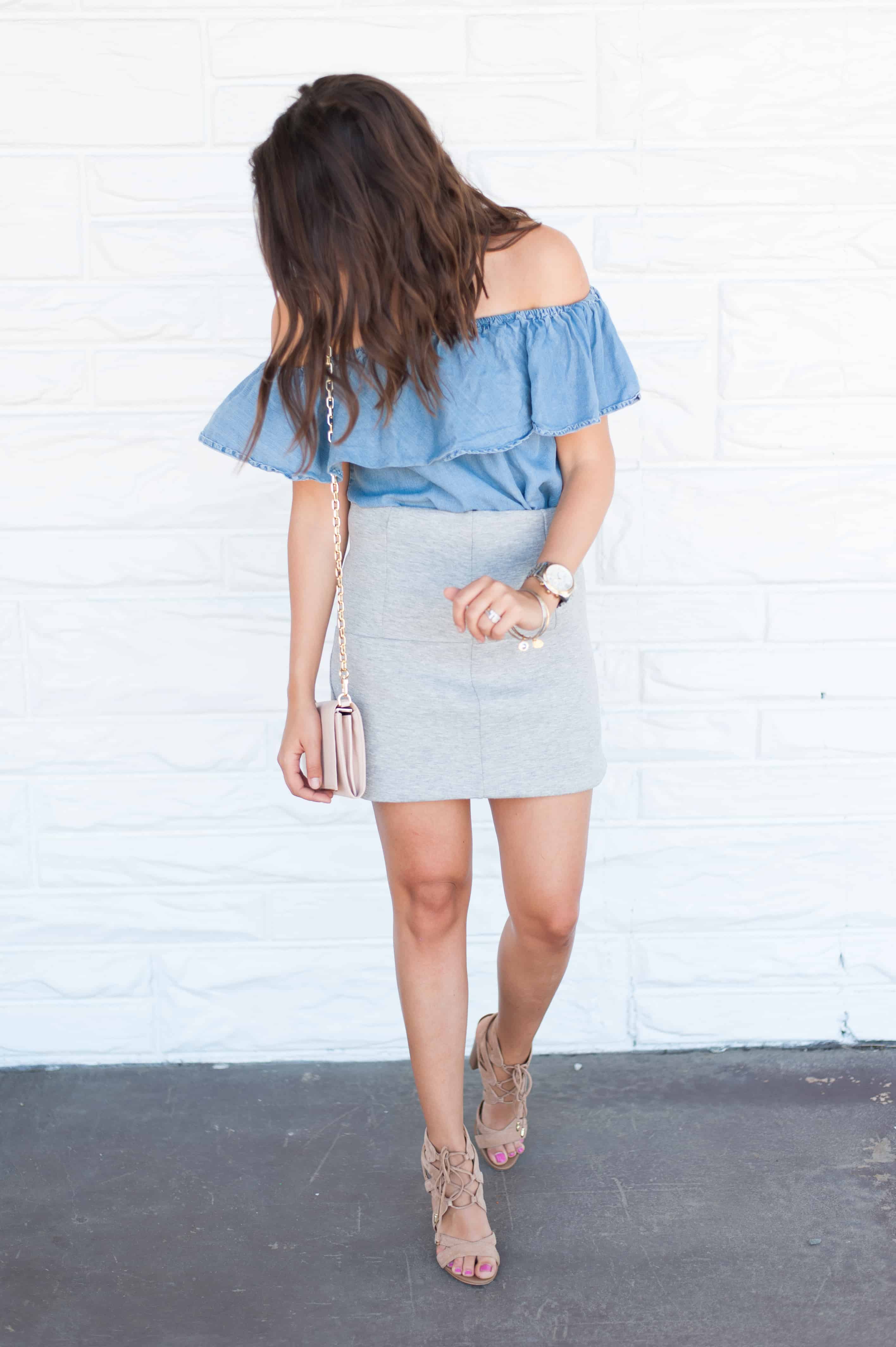 Dress: Urban Outfitters | Skirt: GB (similar on sale) Shoes: Sam Edelman | Purse: Tory Burch
SO the whole tuck the dress in my skirt is an old trick in my book but the more I go out, the more I learn that this isn't a trick everyone knows. I love using my dresses as tops and my skirts to add a fun mixture to the look. I have done this with about all my skirts because frankly I am a skirt fanatic but also think my dresses need some love too. The trick is to find a dress with a really cute top to show off but you are able to tuck it in. The bottom of the dress can't be bulky either or you'll look like you stuffed your booty lol. This skirt was a steal from Dillards but only has a couple of sizes left so I found a similar one on sale. This off the shoulder rufffle + denim is way in trend and is a dress/ top here to stay. I love that I am able to use this dress for multiple occasions. I would love to see your dresses tucked into your skirt! Always tag me when coming up with your creations because that is the most rewarding part of all of this!
Now what is sad is that the past couple of IG posts linked with Like to Know it have not been working for me. I have been SOO frustrated with LTK lately and I really hope everything gets resolved because I have not been a happy camper. I know for sure my #buttercupcrush Embroider post was not linked so it can be found here. The oh so darling yellow dress I posted on Tuesday night can be found here and the wrap maxi that I wore last night to dinner can be found here (super cheap). I am SO Sorry for this glitch! If you are needing links to any other posts, please don't ever hesitate to ask! That is exactly what I am here for. I am hoping to fix this LTK problem ASAP. Be sure to follow along on Instagram @dressupbuttercup too!