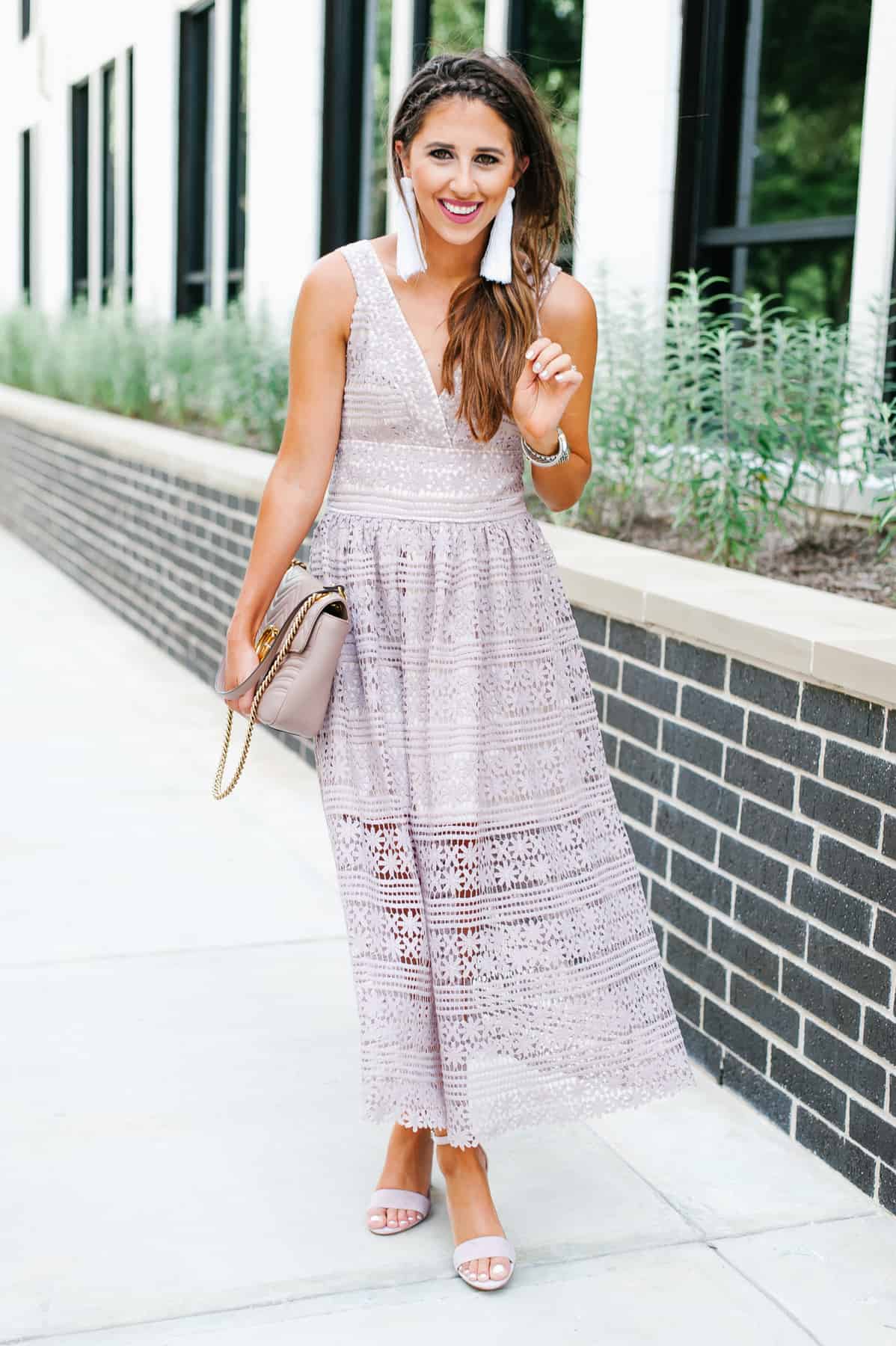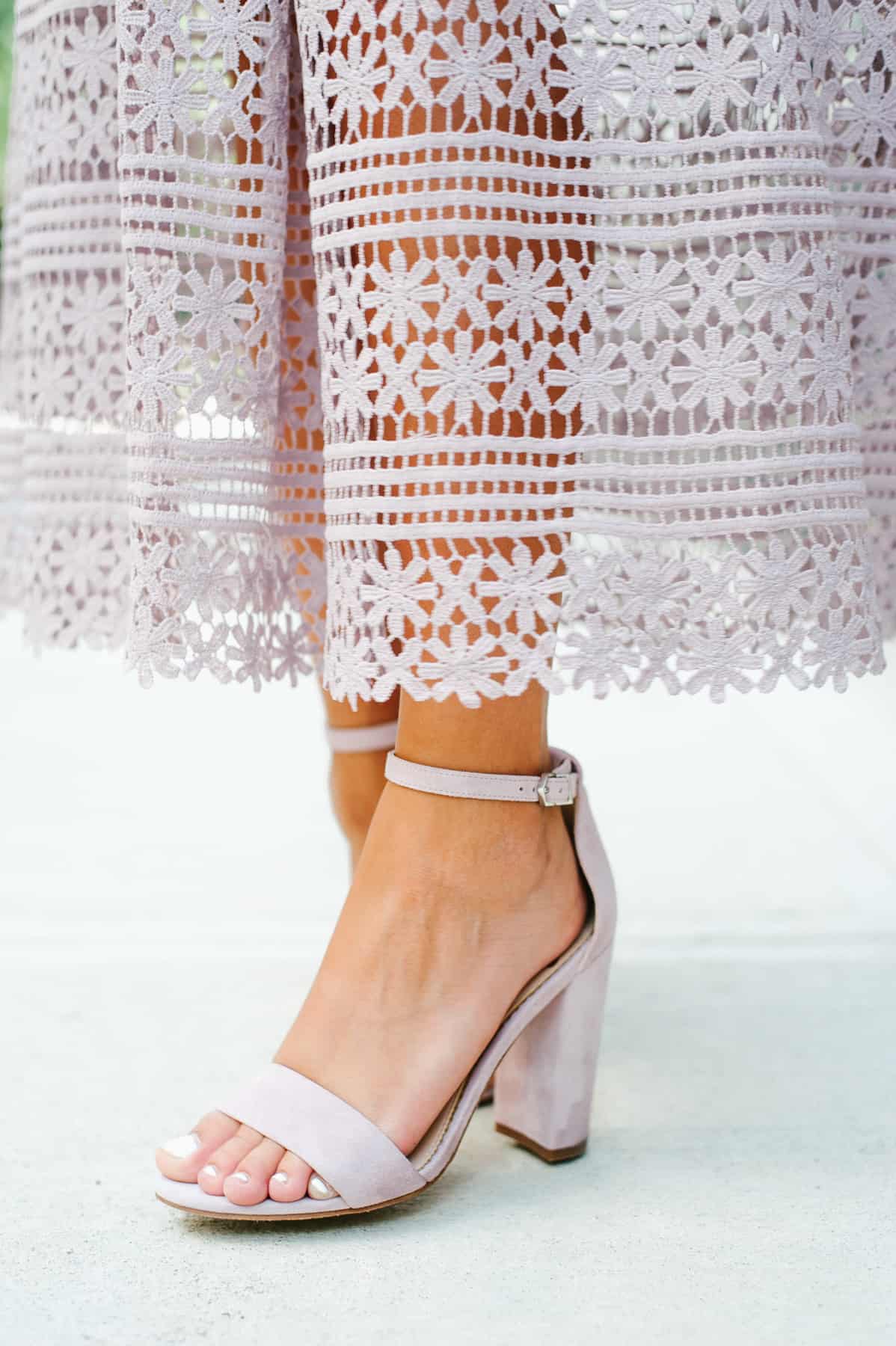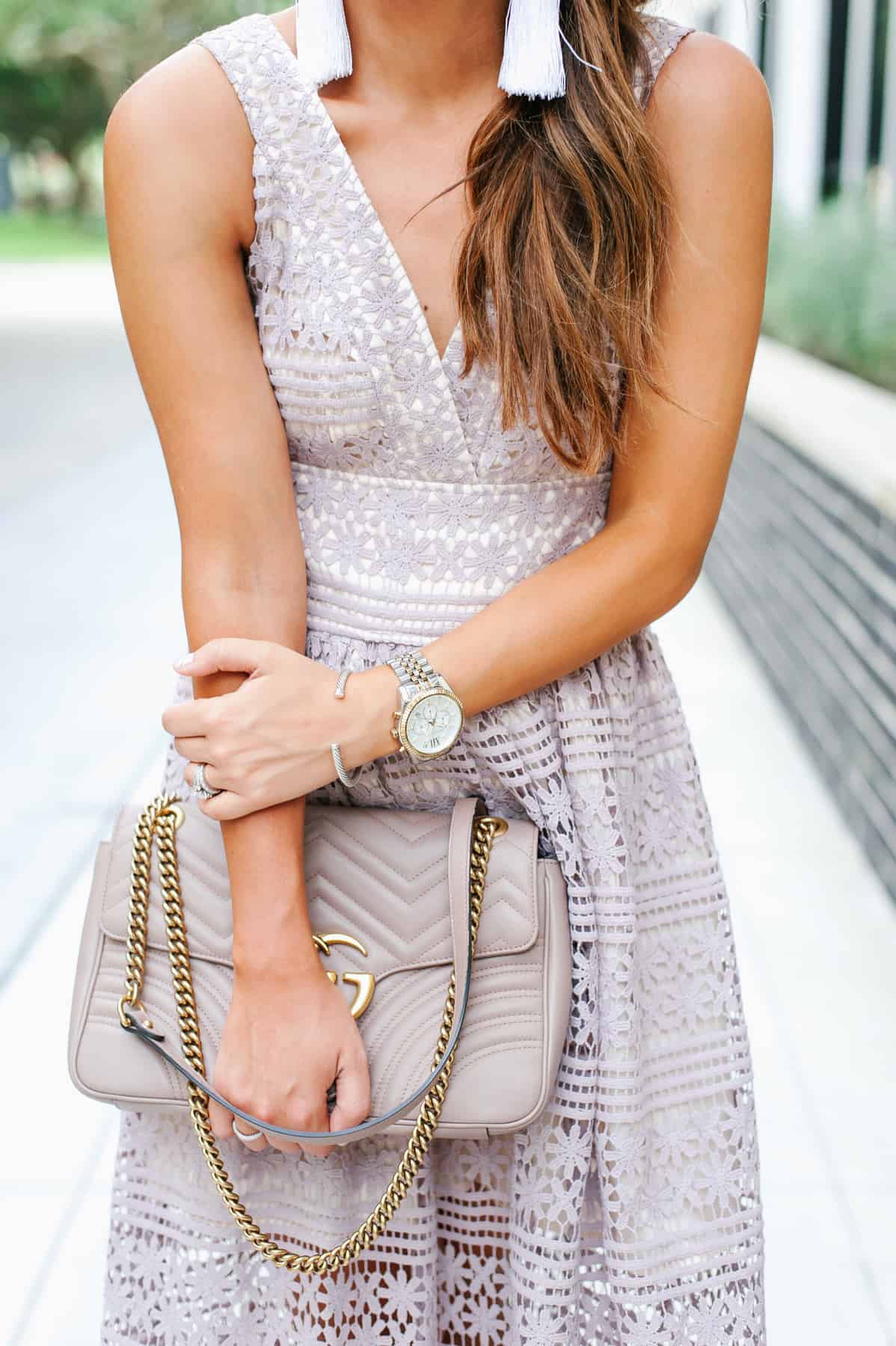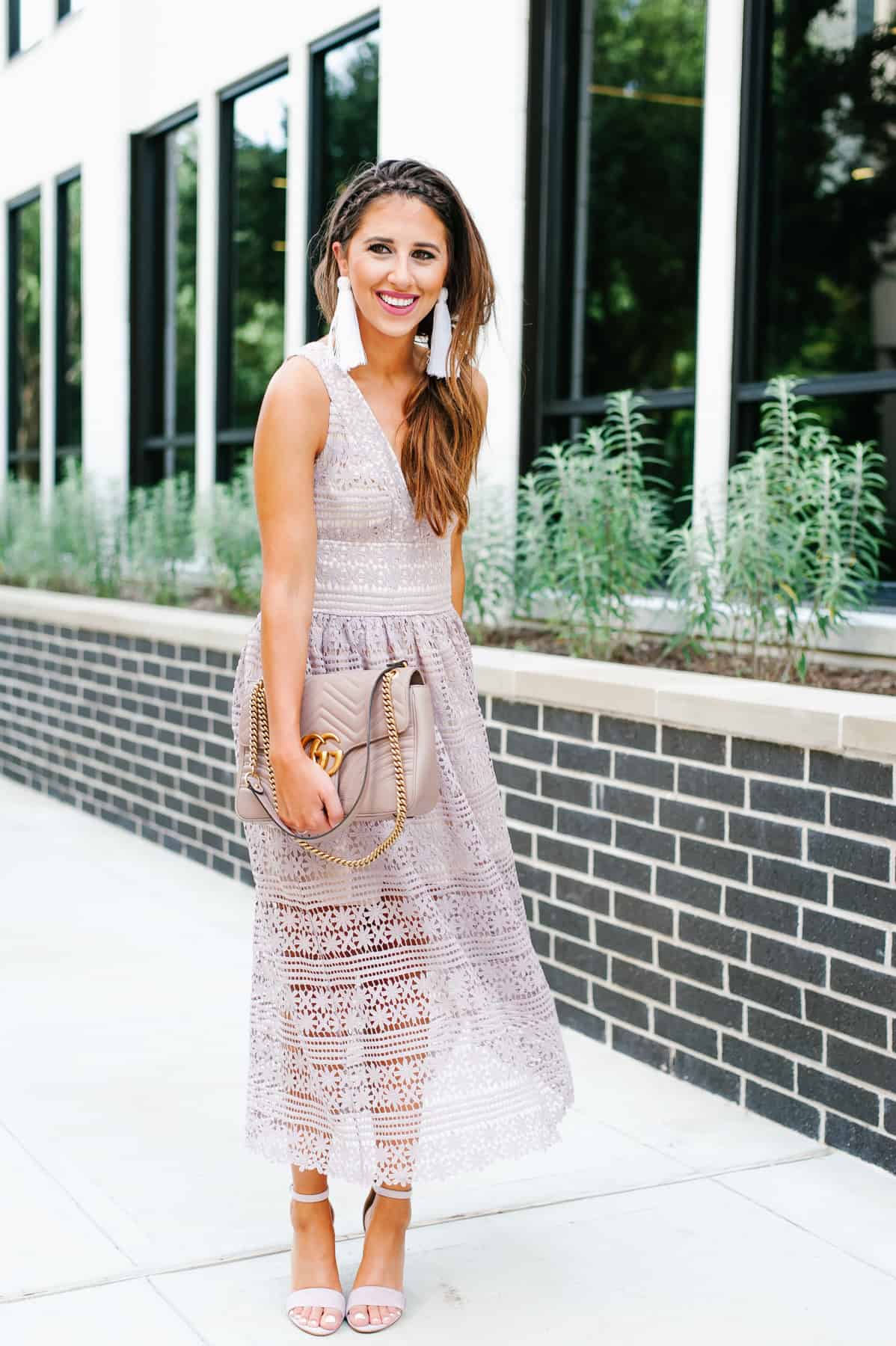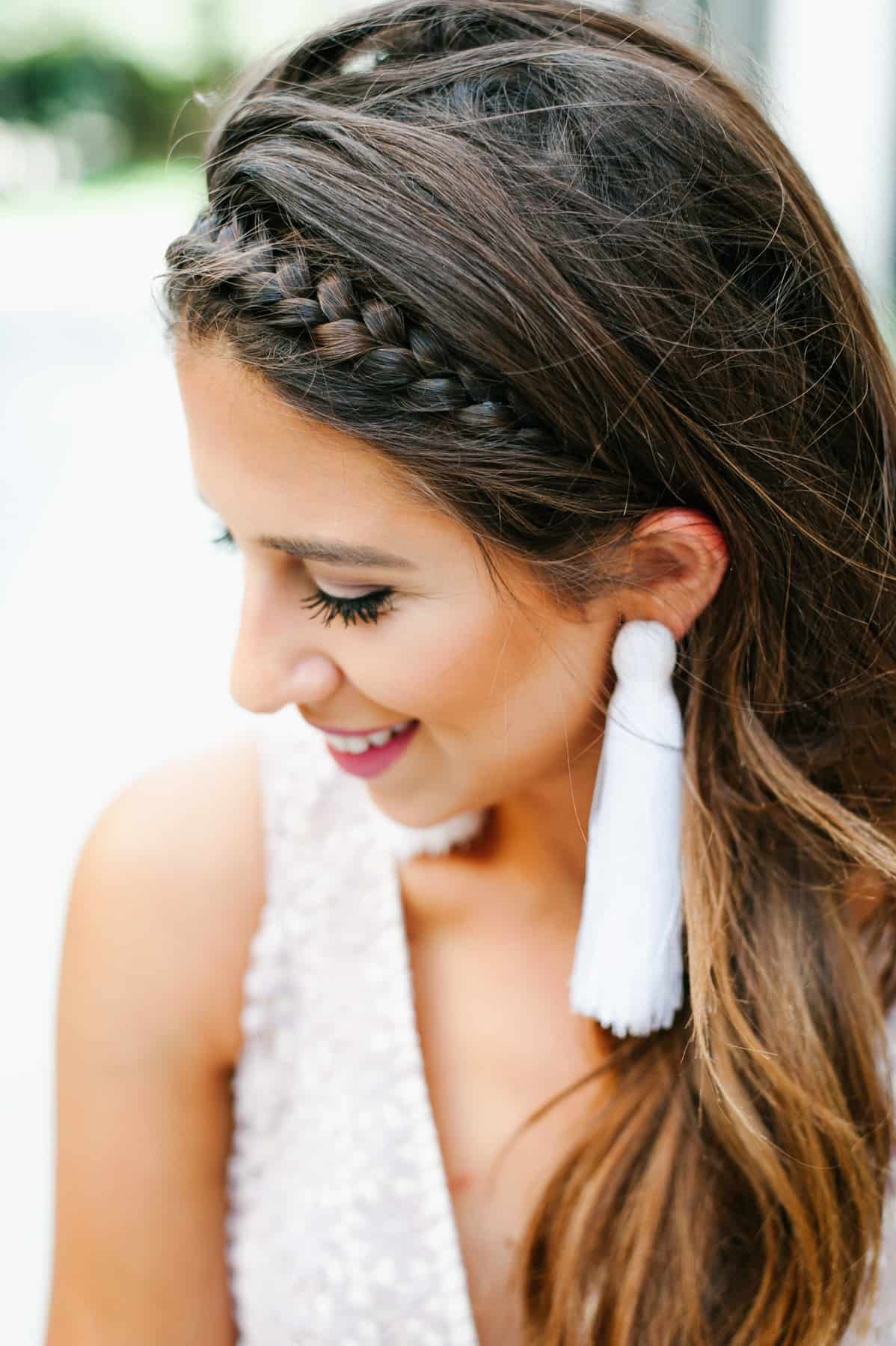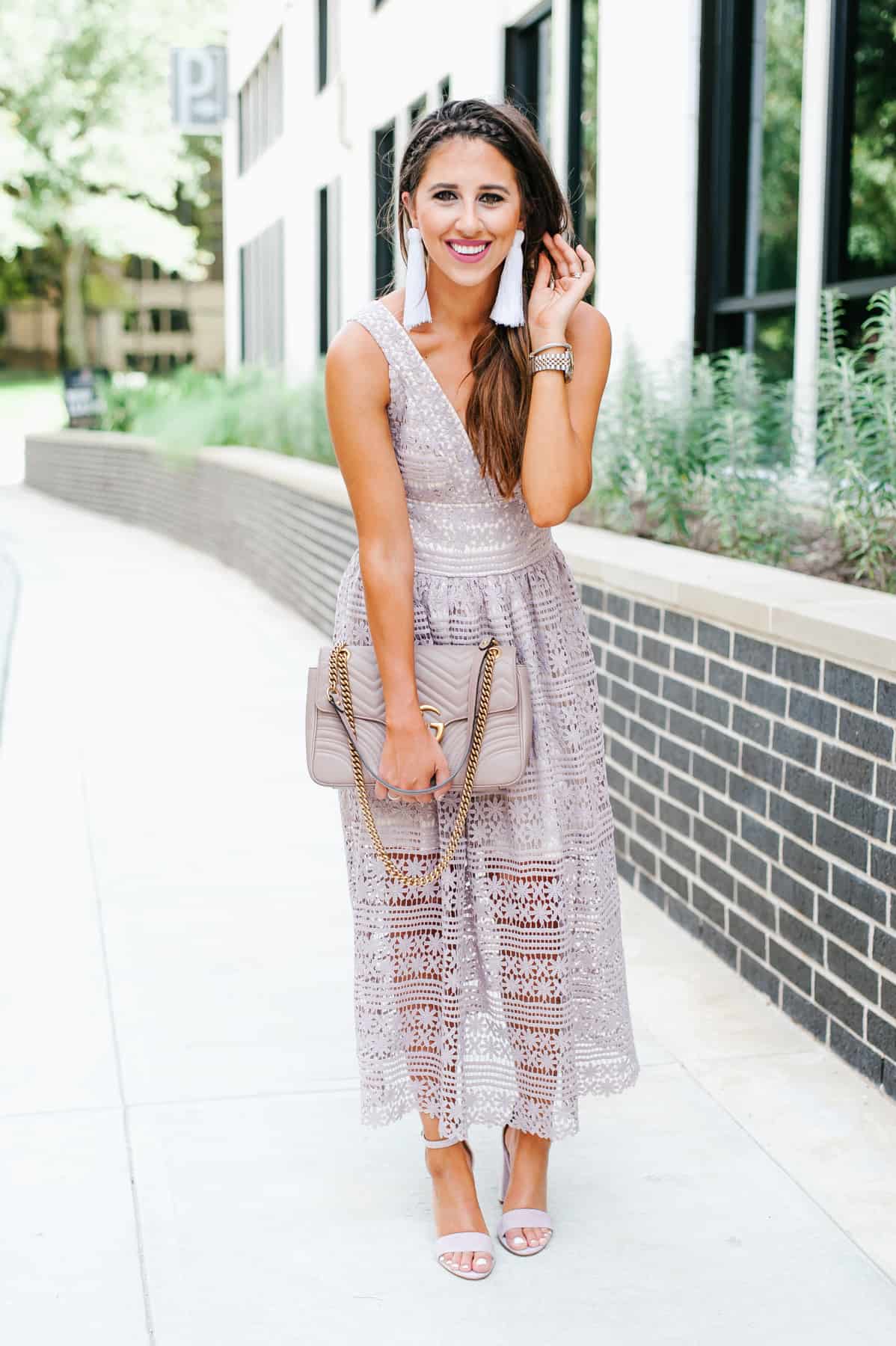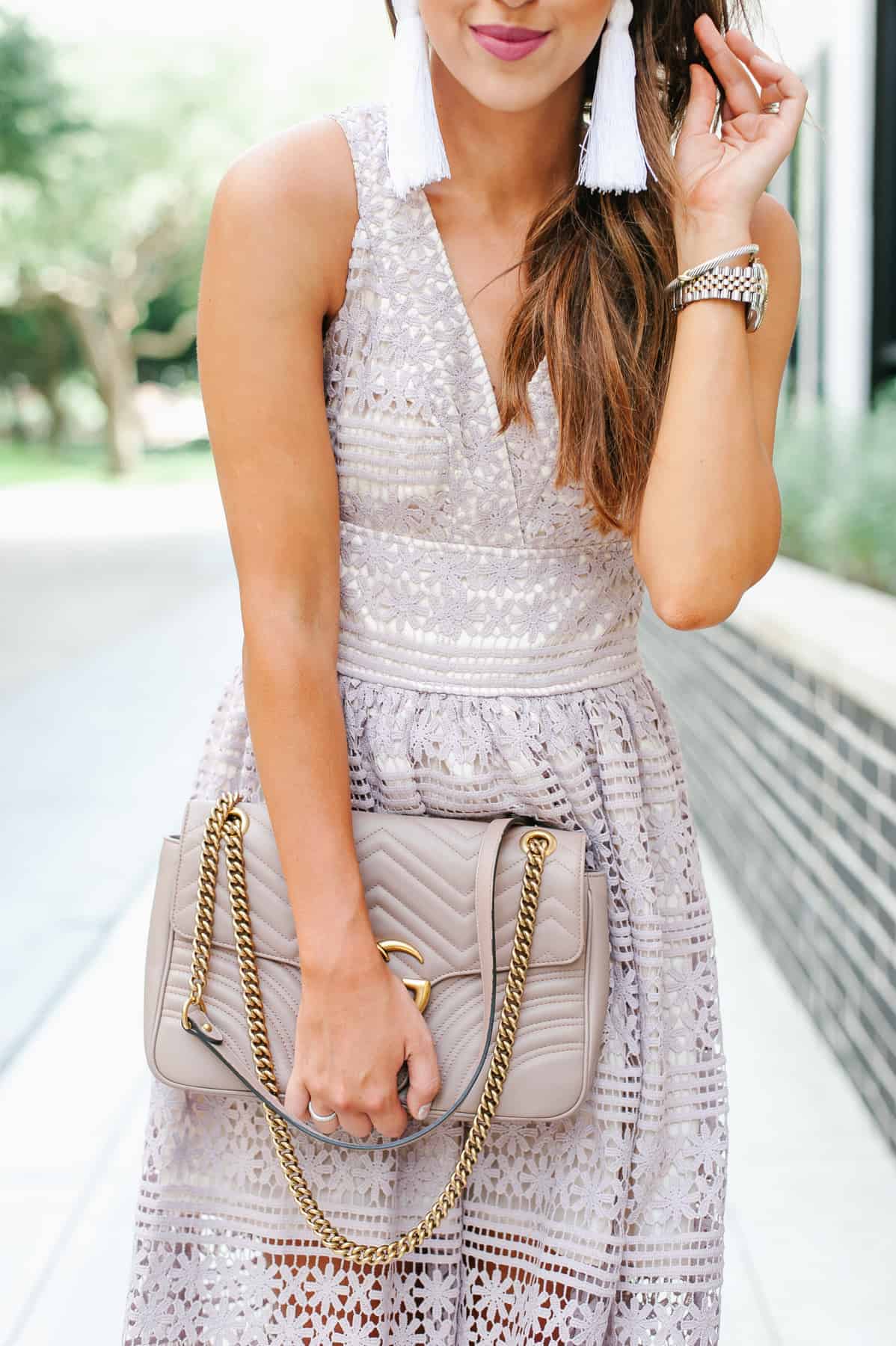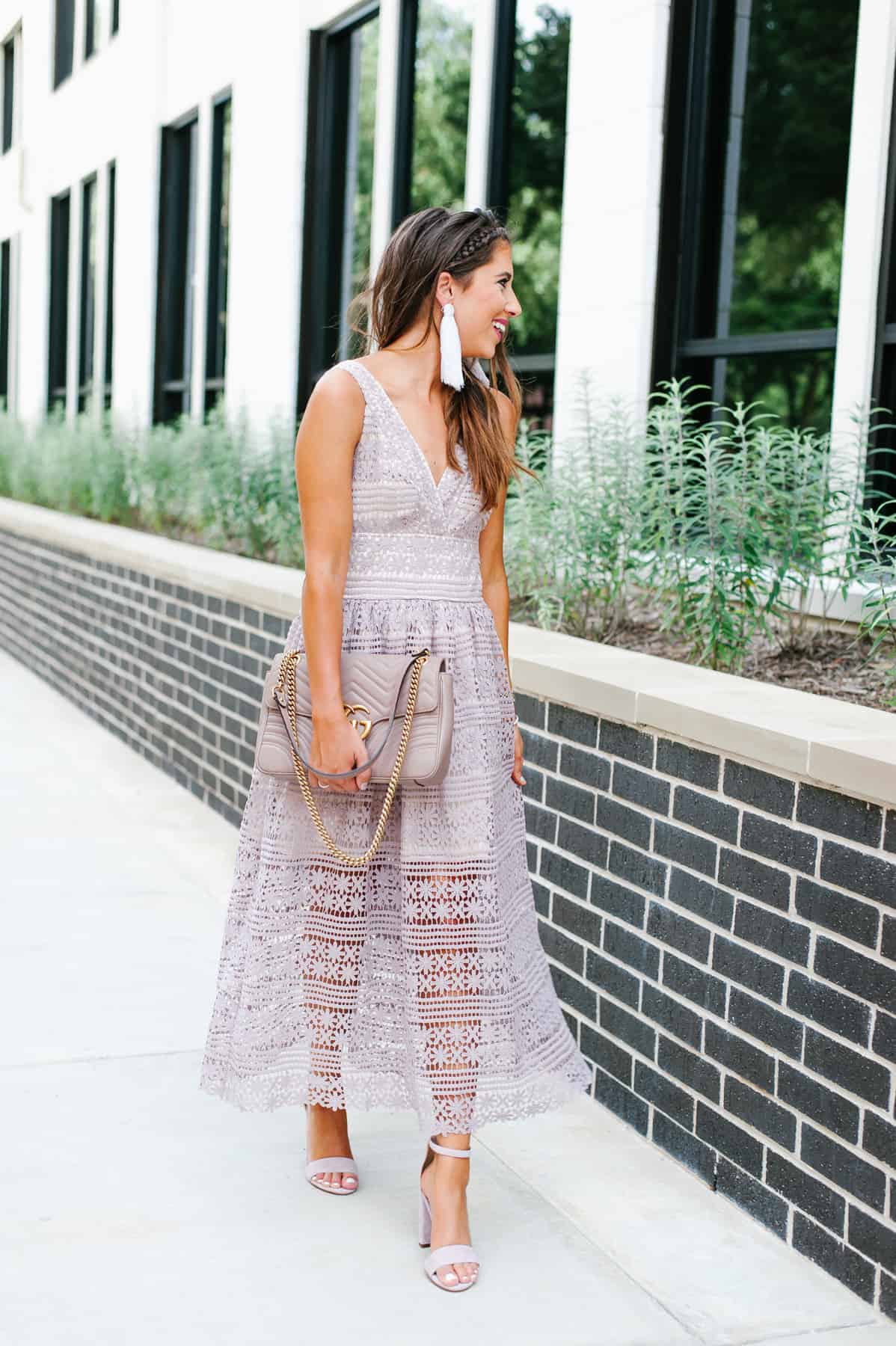 Dress: True Decadence | Shoes: Sam Edelman | Bag: Gucci | Earrings: Beaded By W | Lip: Tom Ford | Braided Hair: JustBraydz
Husband and I went to our first Asian wedding last week and this dress was the winner for the event. I am obsessed with the lilac color, and the midi hem makes a statement. I am wearing an xs but I think I could have taken it in to get it even smaller on the bust area. I did get the dress only hours before the event, in true Dede fashion, so an alteration wasn't possible. I think I still made it work and no one could tell! I was determined to wear the dress since I felt like a princess in it! I also LOVED how my new sandals + the dress were a color match made in heaven. All was perfection for a good night out with the hubs! You probably know by now I am a SUCKER for weddings. We actually were SO surprised by the wedding! Ted went to college with the groom and we had such  a blast. Asian weddings DRINK and everyone had major moves on the dance floor. I have NEVER seen Ted hide from a dance floor in my life but the kid was intimidated by all the good dancers haha I died laughing!
I have such a long week ahead of me! Last week threw me off with the holidays and then my cousins in town over the weekend. This week I am gearing up for the Nordstrom Sale and teaching VBS! I am headed to Nordstrom Wednesday morning to pick out all the best picks so y'all, be sure to follow along closely! See you back here tomorrow lovelies!