DM Round Up
October Week 1
Answering your most asked questions and sharing links to the most requested items from last week!
What organization does the Spooky 5k fundraiser benefit?
This year we're having our second annual Spooky 5k on October 30th in honor of Breast Cancer Awareness month and my mama who passed away from breast cancer last year. We're raising money via online donations, ticket sales from you reserving your spot to run, and proceeds from the sweatshirts/shirts you buy from the event. All of the money will go directly to the Breast Cancer Research Foundation to invest in research to find a cure for breast cancer!
What podcasts or books do you listen to for grief for positivity?
September had it's highs and lows for me and I've been struggling with grief lately—raising these babies without my mom is so hard sometimes. On my low days, I find it's really helpful to listen to uplifting podcasts or read something that helps shift my perspective. These are some of the podcasts/books I've been turning to! I
Podcasts recs:

Made for This by Jennie Allen
Risen Motherhood
Passion City Church DC
The Happy Hour with Jamie Ivey
The Proverbs Ministries
30 Minutes with the Berries
Woah That's a Good Podcast
The Porch
My Darling Diary
Bible in a Year
Vous Church
Elevation Church
Hope City
Skinny Confidential – always learn something from this podcast!
Also grabbed these books recently for devotionals/daily reading!

Believe It by Jamie Kern Lima from It Cosmetics – listening to on Audible!
What size you wear in the Lulu joggers?
I've always been into Lulu's leggings but haven't really worn their joggers a lot. Tried this pair from Katy and I loved them! Fitted enough so they don't look too baggy or frumpy and made the booty look good which is always a bonus lol. Wore a size 6 in them!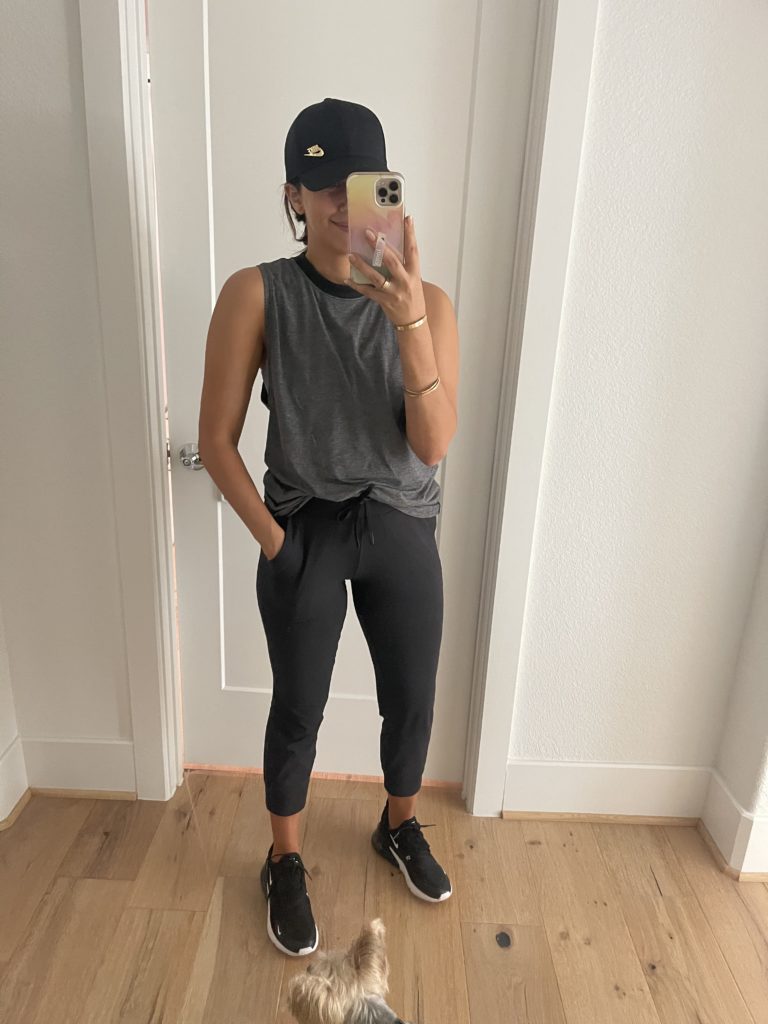 Where is your star sweater from?
I ordered this sweater from Pink Lily last month and have been wearing it so much and y'all always ask me where it's from when I do! I love that it's a fun print but still neutral colors so I can wear it with brown or black boots, leggings, leather shorts, jeans, etc. Looks so designer but is super budget-friendly. Ordered a medium! Use code BLAMEITONDEDE for a discount at checkout!
Are you still breastfeeding?
I'm currently breastfeeding Jet in the morning and night and supplementing with formula. Shared how much I've been loving the Baby Brezza for making bottles when we do use formula. It's a game changer!! Also love these travel containers for formula!
Where are your green couch pillows from?
We got these when we decorated the house and honestly don't remember where they're from. These are super similar green velvet pillows!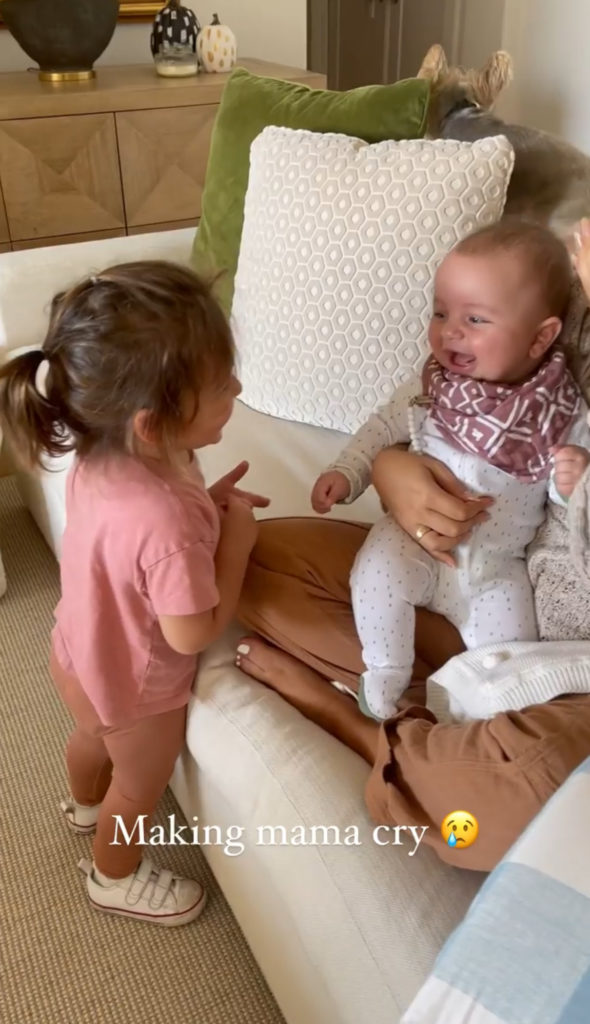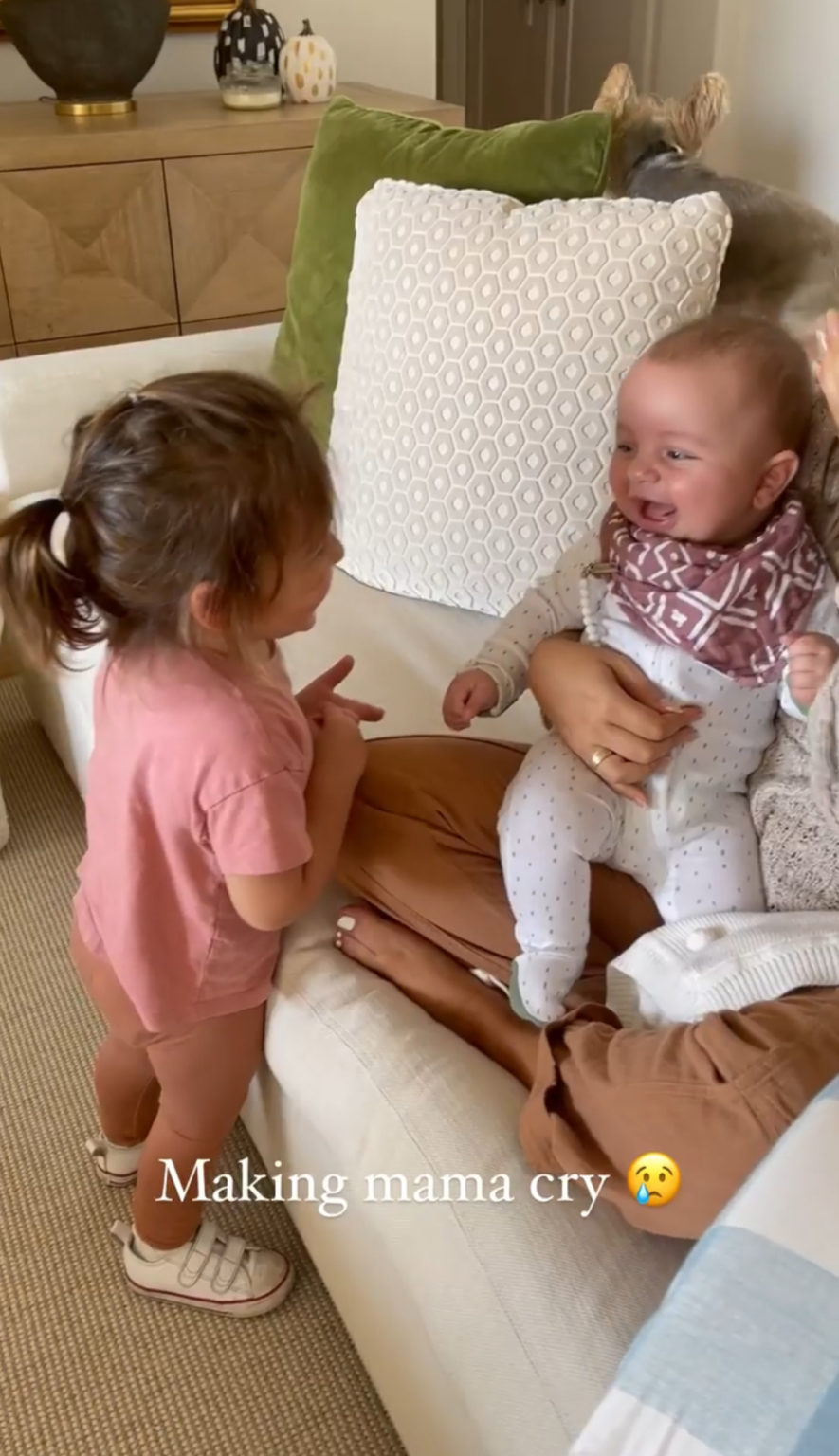 What size did you get in the Amazon blazer?
I ordered the blazer in a medium! It has a slightly oversized fit but I would say it runs TTS. It's kind of a mix between a coat/blazer/dress lol. It's longer so I've worn it belted with biker shorts, with leather shorts, leggings and jeans! Such a good deal on a cute blazer.
Sherpa mules you wore in NY?!
The sherpa shoe trend is definitely a thing this fall and I've gotta say that I'm into it! Y'all know I love mules so these are like a mix between a slipper and a mule but acceptable to wear out in public lol. Mine are Michael Kors but also had my eye on these ones!