DM Round Up
Answering y'alls most asked questions and sharing most requested links from the week!
Can you link Rosie's backpack?
We just got her this backpack and lunchbox from Pottery Barn Kids! I've been looking for one that's customizable but not crazy expensive and these had such good reviews. The quality seems really nice so hoping she'll have these for a few years!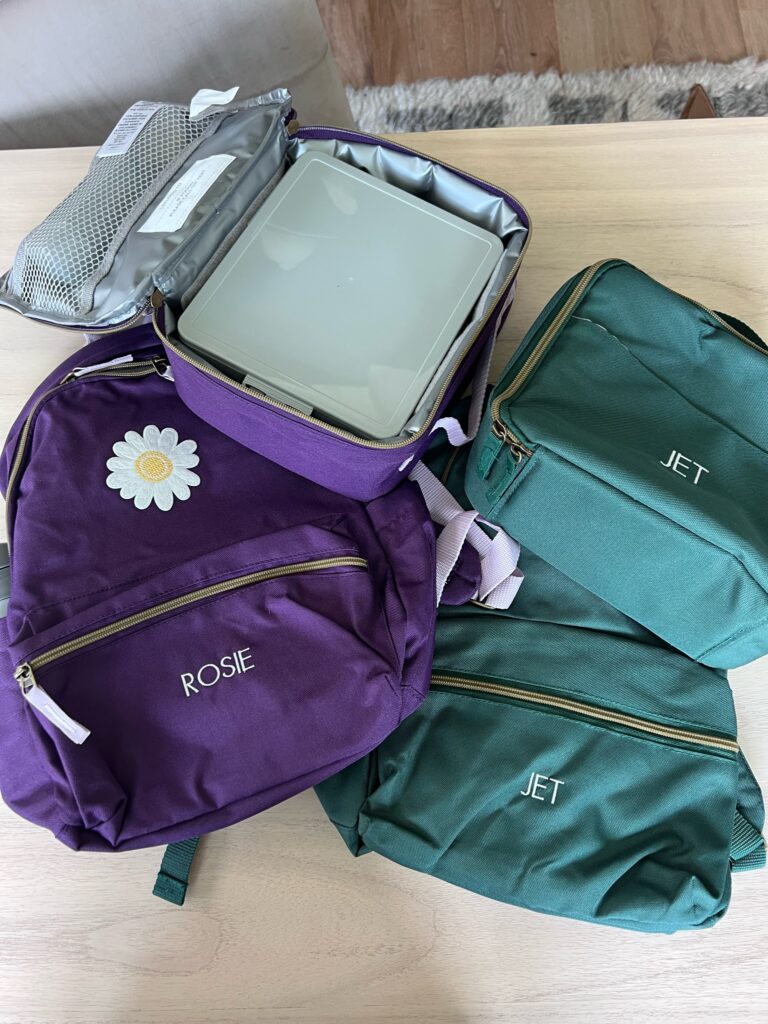 Where are your orange striped shorts from?
I ordered this top and bottom from Bandier and while it's cute, I found a similar set from Walmart that's SO much more affordable. I like the terry cloth material for the summer, especially if you're throwing on this set with a swimmy!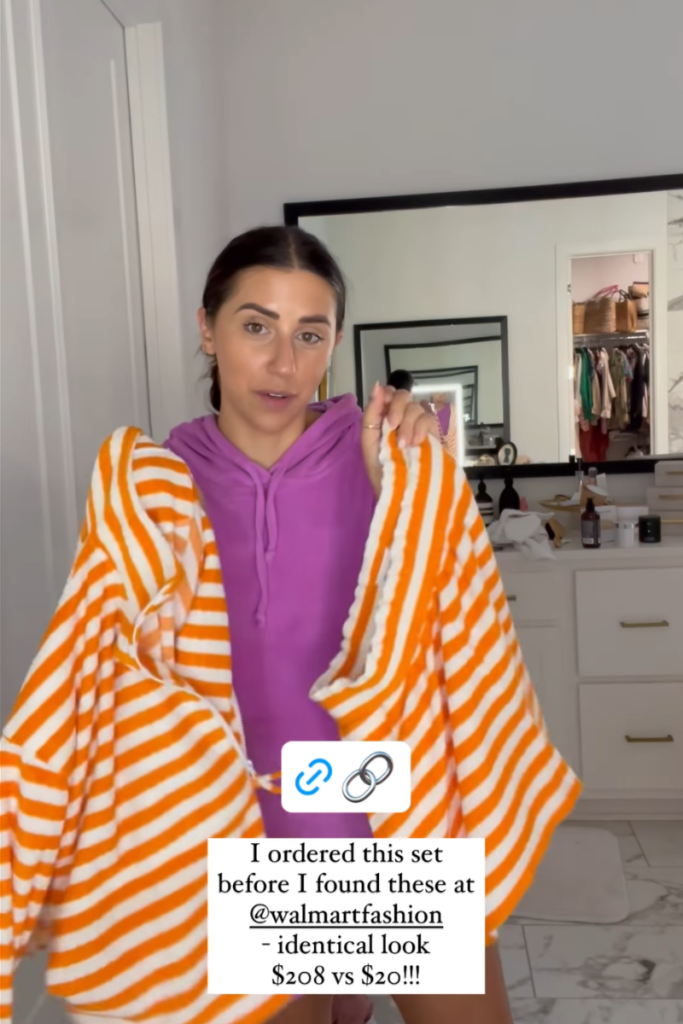 What do you use to slick your baby hairs back with?
I always use this brush set from Amazon and usually just use water but recently ordered this TIGI stick I've heard really good things about to try!
Can you link the lippy you used?
I've been using this Summer Fridays lip balm recently! Sometimes I'll layer over my Pillow Talk for a little more moisture but usually just wear by itself. It's really hydrating and not sticky and smells so good!
Where are your pantry storage baskets from?
We've had these baskets and these in our pantry for a few years! They really help keep all of our stuff organized. Linking some of our other pantry organization things below!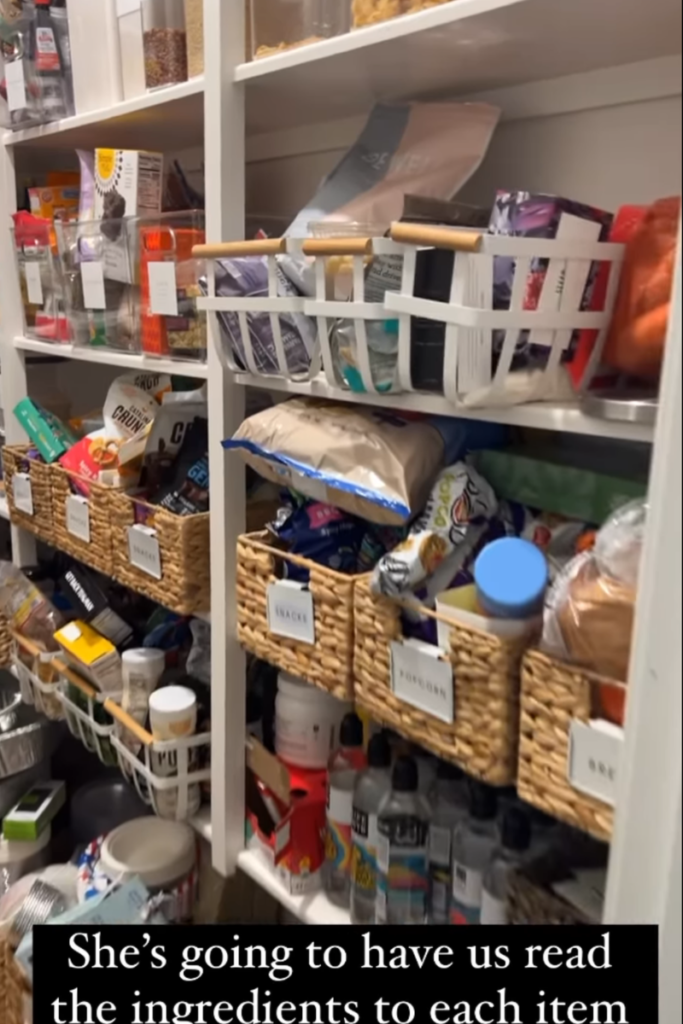 MORE PANTRY ORGANIZATION

Black workout dress you wore last week?
Just got this one in from Amazon and really like it! The shorts underneath have pockets and come separately which is really nice when you're going to the bathroom lol. $30 and comes in a few other colors!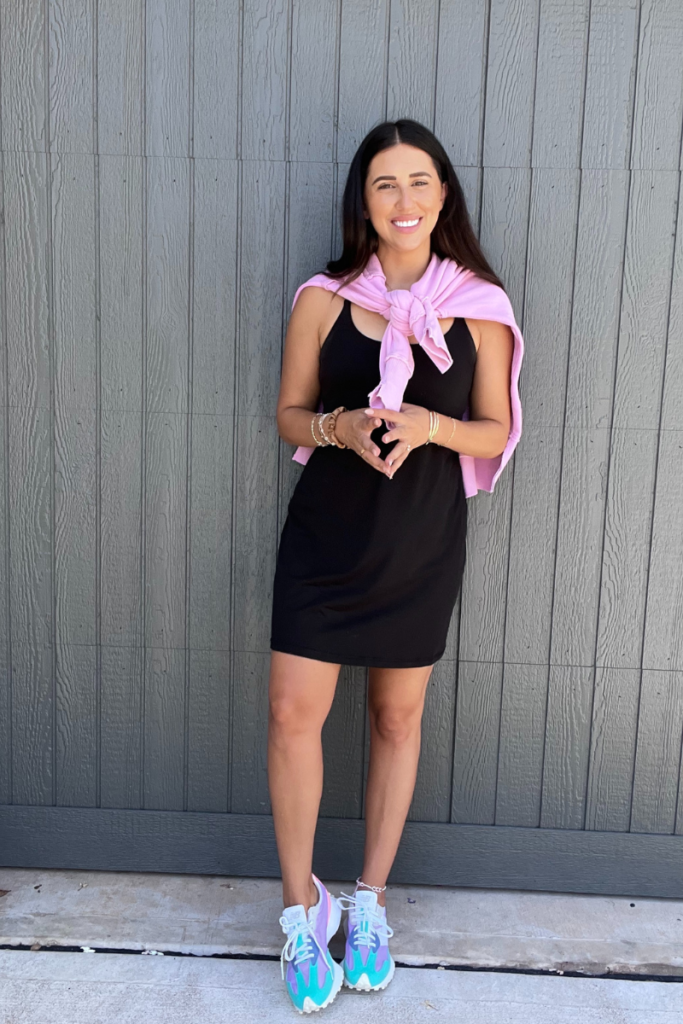 Where was your purple graphic sweatshirt from?
This sweatshirt I wore last week was from American Eagle! Love how oversized and long it is and thought the graphic was so cute!
SHOP MORE GRAPHIC SWEATSHIRTS

Where do you get Jet's hats from?
We usually get them from Binky Bro or George Hats!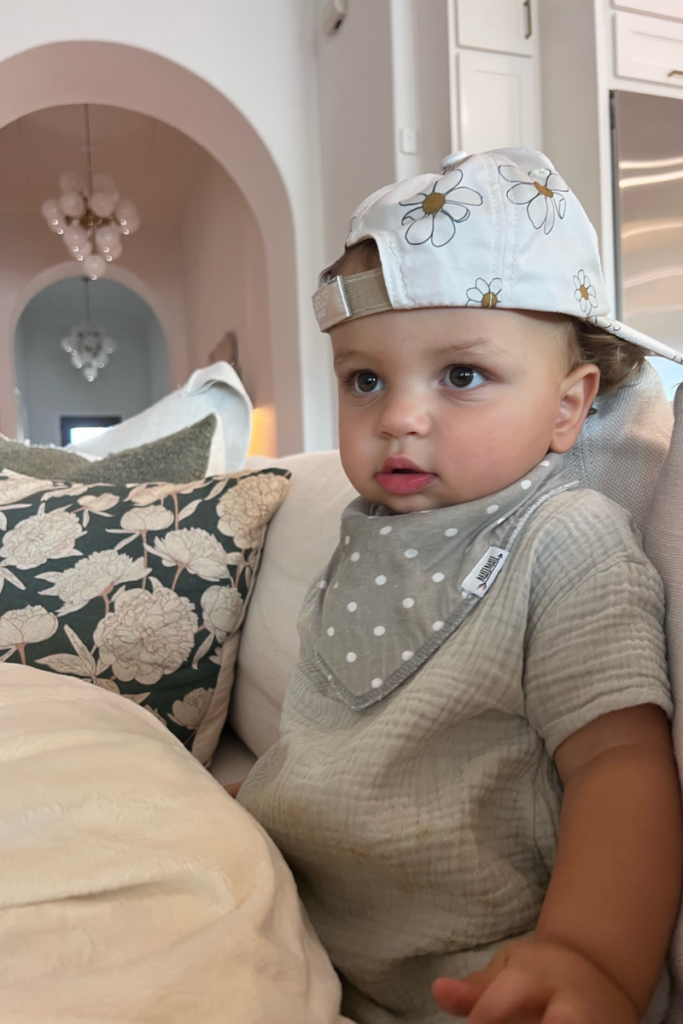 Where are your gold earrings from that you wore to the wedding?
They're older from Baublebar but looks like they have them still! A little heavy but a really pretty statement jewelry piece.
Details on your front door setup!
Everything except for my doormat (similar linked here!) is from Amazon! Switched out a few things but kept our fav lanterns and then added this doormat and a blanket ladder with plant pots and some macrame pot hangers. Still need to get some plants for those, order a wreath and maybe add a few more things?!