DM Round Up
What bra do you wear with the Free People tank?
It depends how I'm styling my Free People tank, but usually will wear nippies. If I'm wearing it as a bra/layer under an oversized shirt or sweater, I won't usually wear a bra since I don't have big boobs lol. I think you you could maybe get away with wearing a strapless bra too! I ordered this pack of tanks from Amazon a few months ago and think they're pretty similar to FP if you're looking for a more budget-friendly tank (these don't have padding just an FYI!)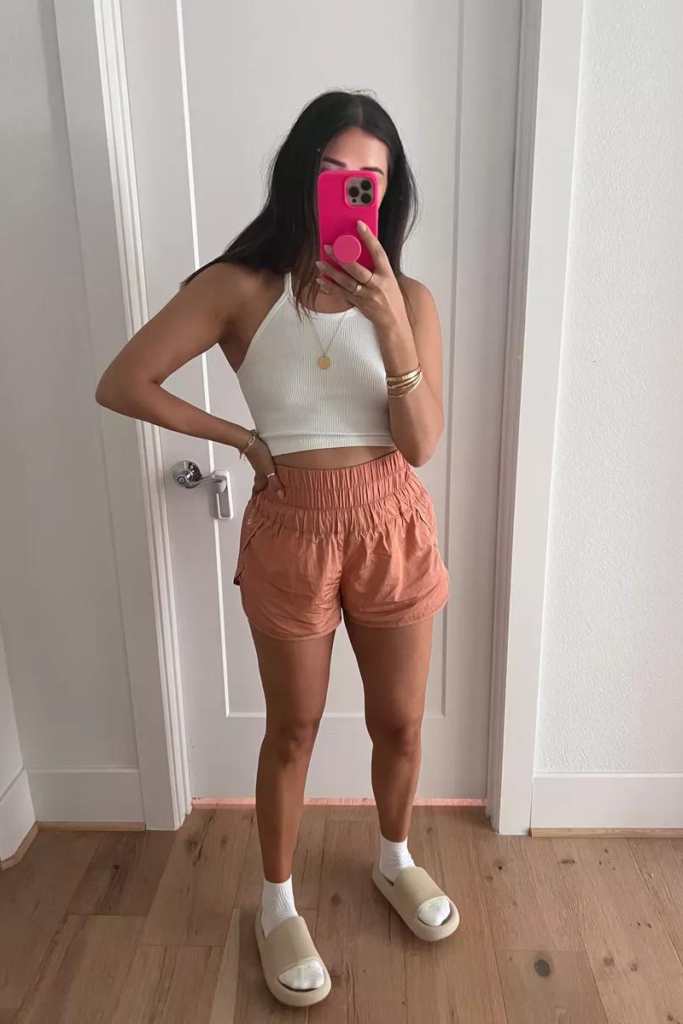 Are the Jezabell QUAY sunnies you have gold or rose gold?
This was such a common question this week!! The Jezzabell Links only come in rose gold or silver, but the rose gold ones I have look way less pink and rosy in person than they do online!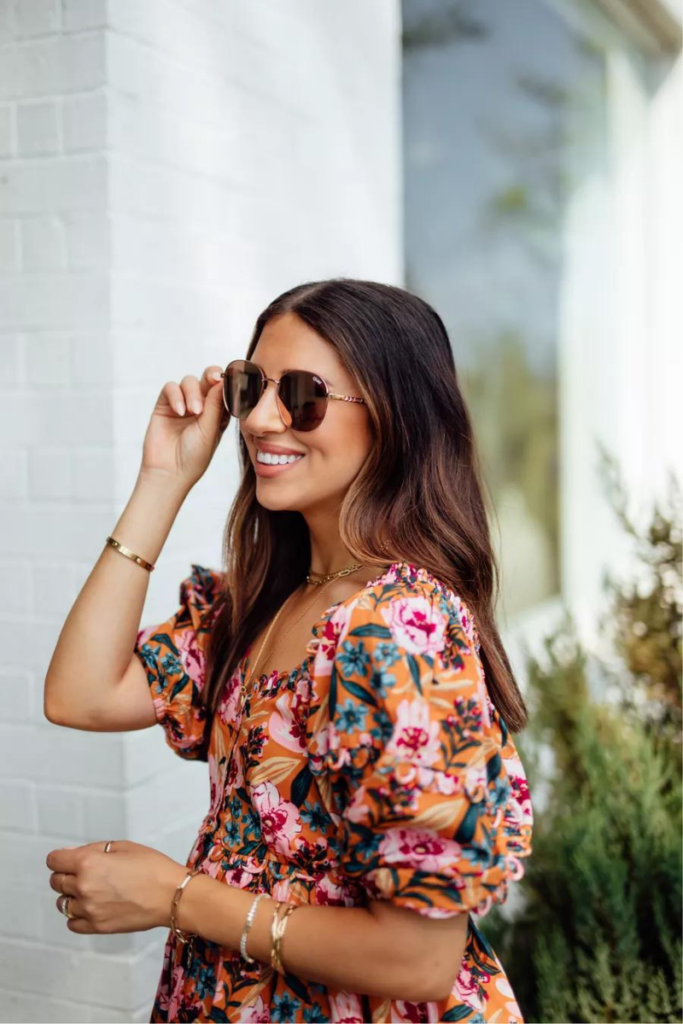 Floral dress you wore with your new QUAY sunnies?!
Just got this Topshop dress in from Nordstrom but looks like it's going fast, only a few sizes left! I ordered a size 4.
We need the link to your new pink phone case!
Amazon!! Ordered the neutral mocha color and the bright pink. Looks more neon in person, just a heads up. Also got this Popsocket to add to it!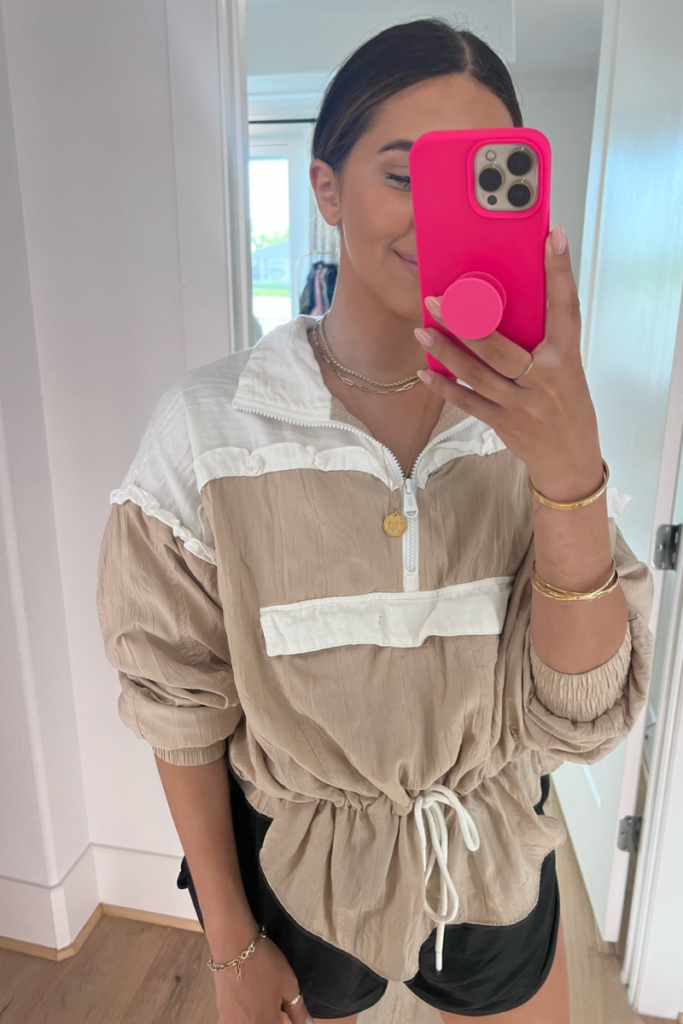 Pink and white checkered button down!
This Topshop shirt came in my last Nordstrom order! I was looking for another oversized button up and liked that this one wasn't super structured. It's kind of a crinkly material and not too thick, but it's definitely very oversized. I ordered a small it covers my whole butt, so definitely could size down in this depending on how you like the fit!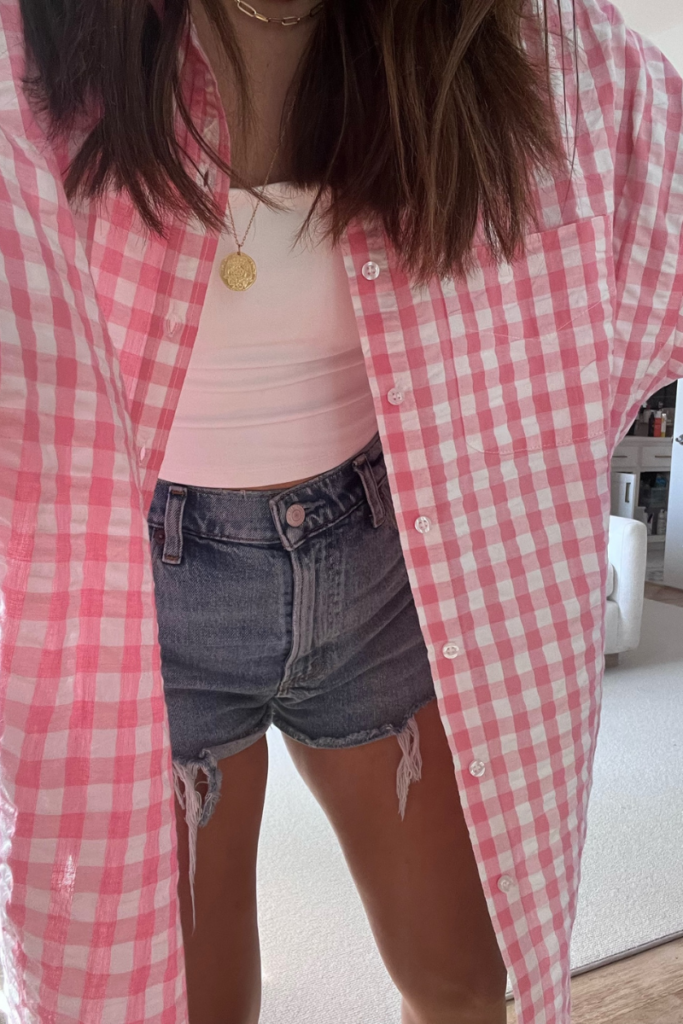 What size did you order in the Show Me Your Mumu romper?
I wear a medium in most of their stuff! This denim romper is really comfy and stretchy. A little bit of a splurge, but I've gotten so much use out of the denim dresses I own, I figured I would wear this a lot too!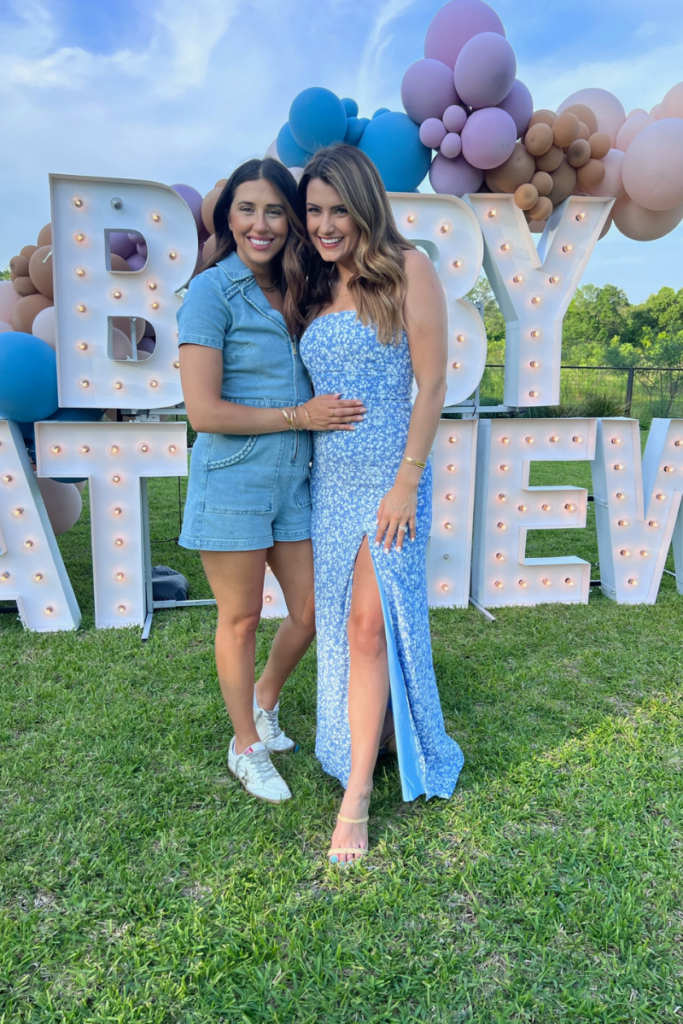 SHOP OTHER DENIM ROMPERS & DRESSES

Are your giveaways open to Canadian residents?!
Yes! This month's giveaway is another Fendi Bucket Bag! Just "like" all my posts on IG during the month of May and you'll be entered to win. We'll announce the first week of June!
Can you please link Jet's pool sandals and do they stay on his feet?
They're from Target! We ordered these for Rosie last summer and she wore them all the time, especially at the splash pad and beach. Love that they're waterproof and also have the heel strap so they don't slip off. Jet isn't running around yet, so we haven't really put them to the test but I remember them staying on well with Rosie. Only $10 and come in so many colors!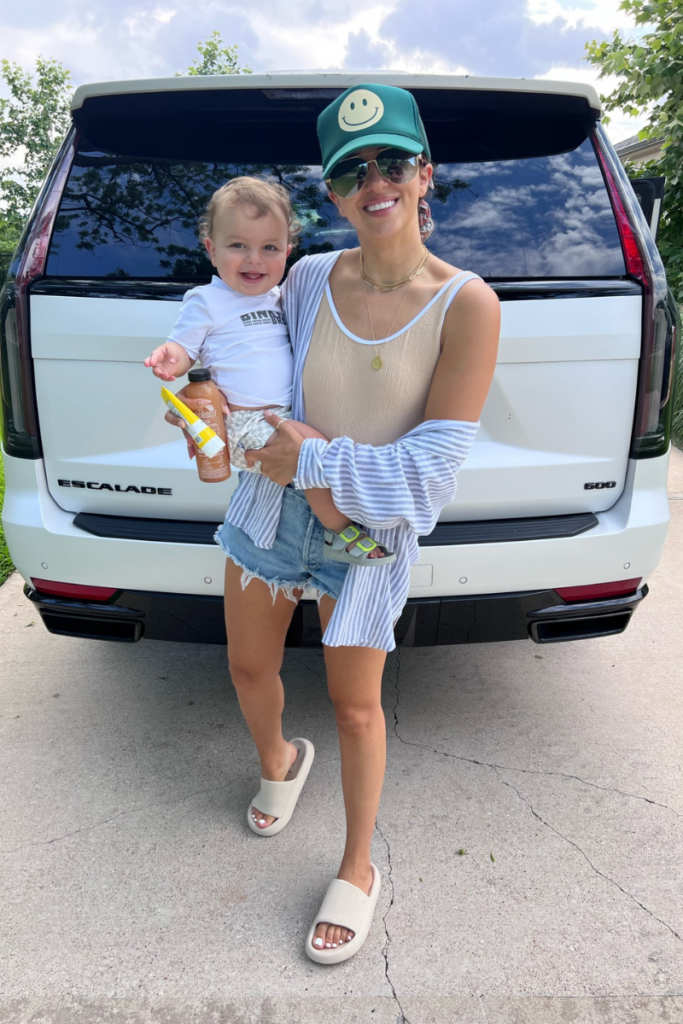 SHOP MY LATEST TARGET ORDER FOR THE KIDS

Where is your kind is cool sweatshirt from?
This shop owner sent me this sweatshirt from Etsy! Thought the message and design was so cute. I have crewneck version!