DM Round Up
May Week 1
Answering your most asked questions and sharing most requested links!
What double stroller do you have?
We have the BabyJogger City Mini! Got this after we had Jet for both of the kids since we love going on fam walks together. Really like it!
Rosie's backpack?
I think Rosie's was a gift and maybe from Stoney Clover? This one from there is similar, but hers is a quilted material instead. She's obsessed with it and wears it around the house sometimes. There's the most random stuff in there lol. There are so many similar ones on Etsy that you can customize with patches. Would be such a good gift!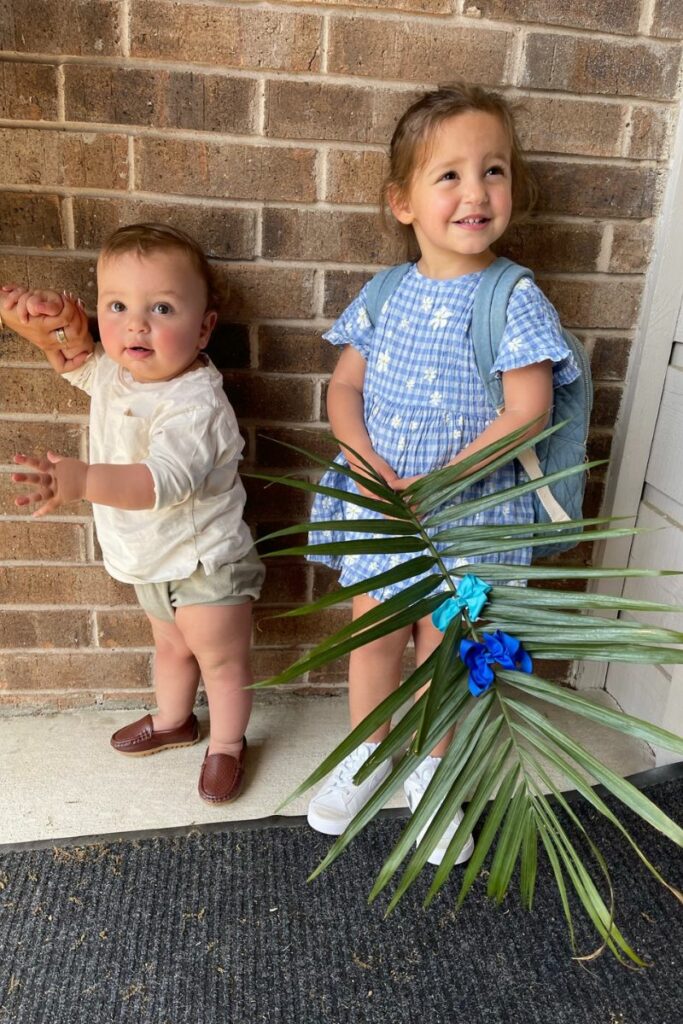 When is your Abercrombie collection dropping?!
We're planning on the beginning of June!! Will be able to share more details with y'all in the next few weeks, but basically it's a collection that Emily and I designed together full of the cutest summer pieces—everything from good fitting basics, to vacation looks, to pieces you can dress up or down depending on the look you're going for! In the meantime, I linked my latest order and the pieces I packed on my trip for y'all here!
Do you do regular or petite length for maxis at Abercrombie?
I typically go for the regular length in dresses and they hit right above my ankle bone. I'm 5'3 so would suggest a petite if you're any shorter than me or want the dress to hit your leg slightly higher, and definitely a long if you're like 5'8. For jeans, I've been ordering shorts though. I ordered this dress in a different color because I loved the first one I bought so much. Has tie straps and 2 clasps in the front to determine how much cleavage/how deep you want it to go. I wear nippies with this dress!
Shop Other Maxi Dresses

What happened to your nose?!
I woke up Thursday morning when I was supposed to leave for LA with a super swollen nose with a bumpy blister looking thing on the end. I was googling what it could be and there were so many different things…I had gotten Dysport the day before and thought it was maybe a reaction to that? Which would be weird because I've never had a reaction to it before. I alternated ice and hot packs before I left and saw a doctor who gave me an antibiotic and topical cream to help!
Why'd you choose Dysport vs. Botox?
I've alternated between both and just seeing which one I like better! I honestly think it's just personal preference and you should ask your doctor their opinion too. From my understanding, Dysport isn't as strong as Botox and spreads more so better for larger areas like your forehead and Botox is stronger and better for small areas and fine lines and wrinkles.
Which Lulu bag do you recommend? There are so many!
I have the classic Everywhere Belt Bag in a few colors which is ALWAYS sold out now, and the Rest Is Written bag in black. They just dropped an extended strap Everywhere Belt Bag that has a longer strap and a lot more colors. Also saw this Everywhere Crossbody Bag that has the same pouch as the regular belt bag but a different, less athletic looking strap. Have my eye on this one and hoping they add more colors!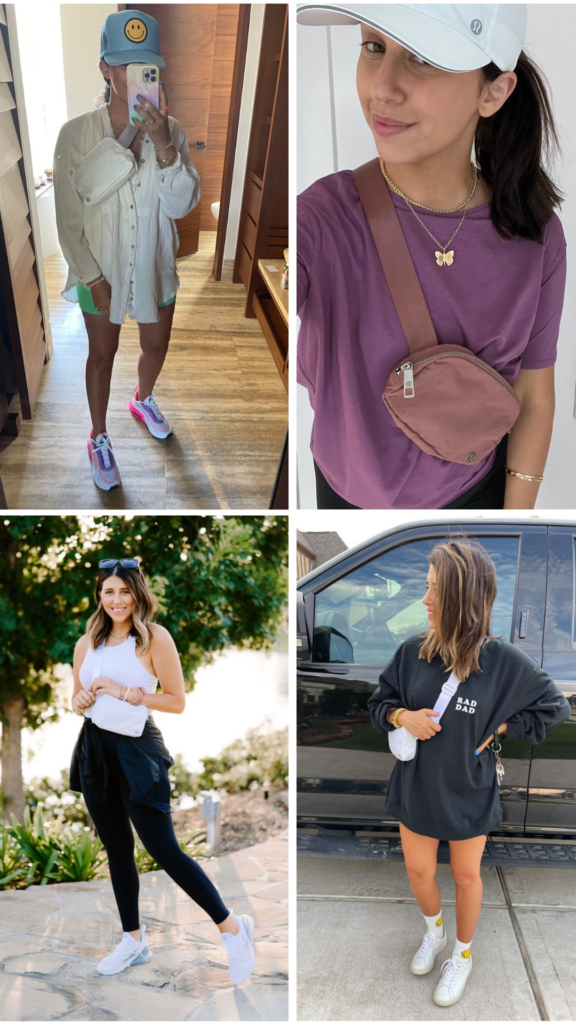 Shop My Top Lulu Picks

How old was Jet when he started using a sleep bag?
We swaddled Jet up until like 5 months then we switched to the Magic Merlin suit once he started rolling around a little bit to keep his arms in place but so he could still maneuver his neck at night. We switched to the sleep bag from Kyte a few months ago and it's our fav so far! Love how breathable it is and the zipper on the side is easy to get him in and out of.
What size does Jet wear in Kyte baby?
Jet just turned one and is wearing 24 months right now! He's a big baby, but we ordered them a little big to give him room to grow into them. The zippered onesies especially are sooo stretchy, so love that they grow with your baby and you don't feel like they're only wearing them for a month or two! Would def recommend that onesie and their sleep bag—it's our fav that we've tried.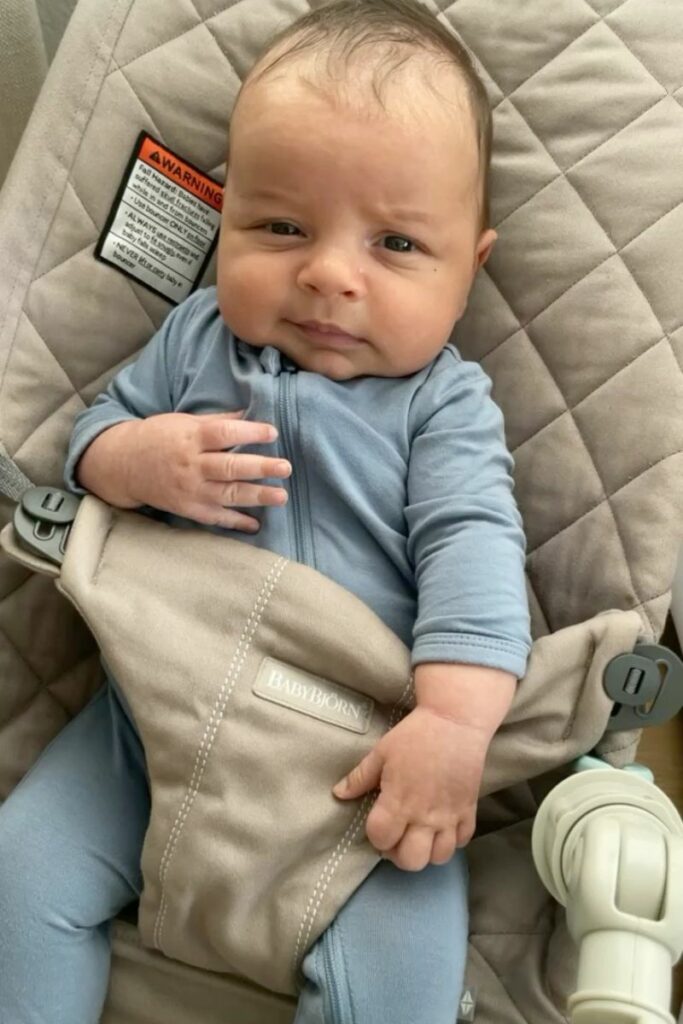 Shop Kyte Baby Favs

Link to the wagon you have!
We just ordered the Veer All Terrain Wagon for the kids after holding out for a while. It has so many good reviews but the selling point was how collapsible it was! We're hoping we can travel with this and carry on the plane in the future. Looks like it can hold up to two car seats that can face either direction, also has removable tray with cupholders and lots of pockets for storage on the go. I will say the price is STEEP. When I first googled it after seeing a lady use it at the airport I was like what the heck. So I'll be sure to update y'all after our trips! So far Jet and Rosie get so excited going on a walk in it over the stroller!
What wash are your Free People overalls?
I have the Ziggy overalls in the Powder Blue color! Def don't look that light blue in person, would say they look a little more worn. These overalls also come in a shorts version in slightly different washes that might be better for summer!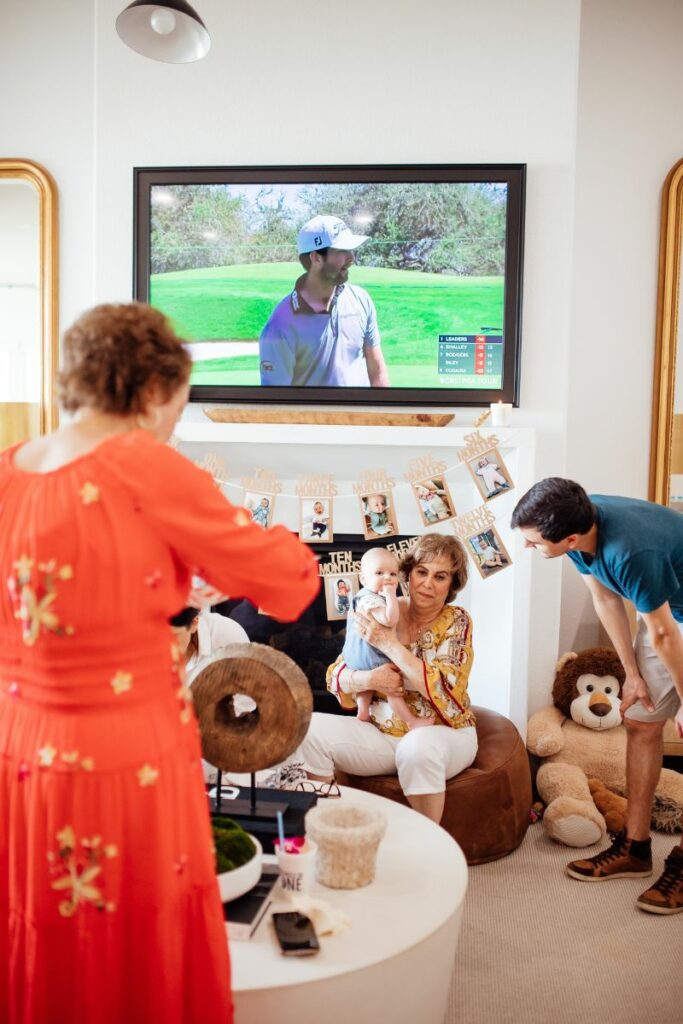 Shop This Week's Most Loved Items