DIY Moss Bowls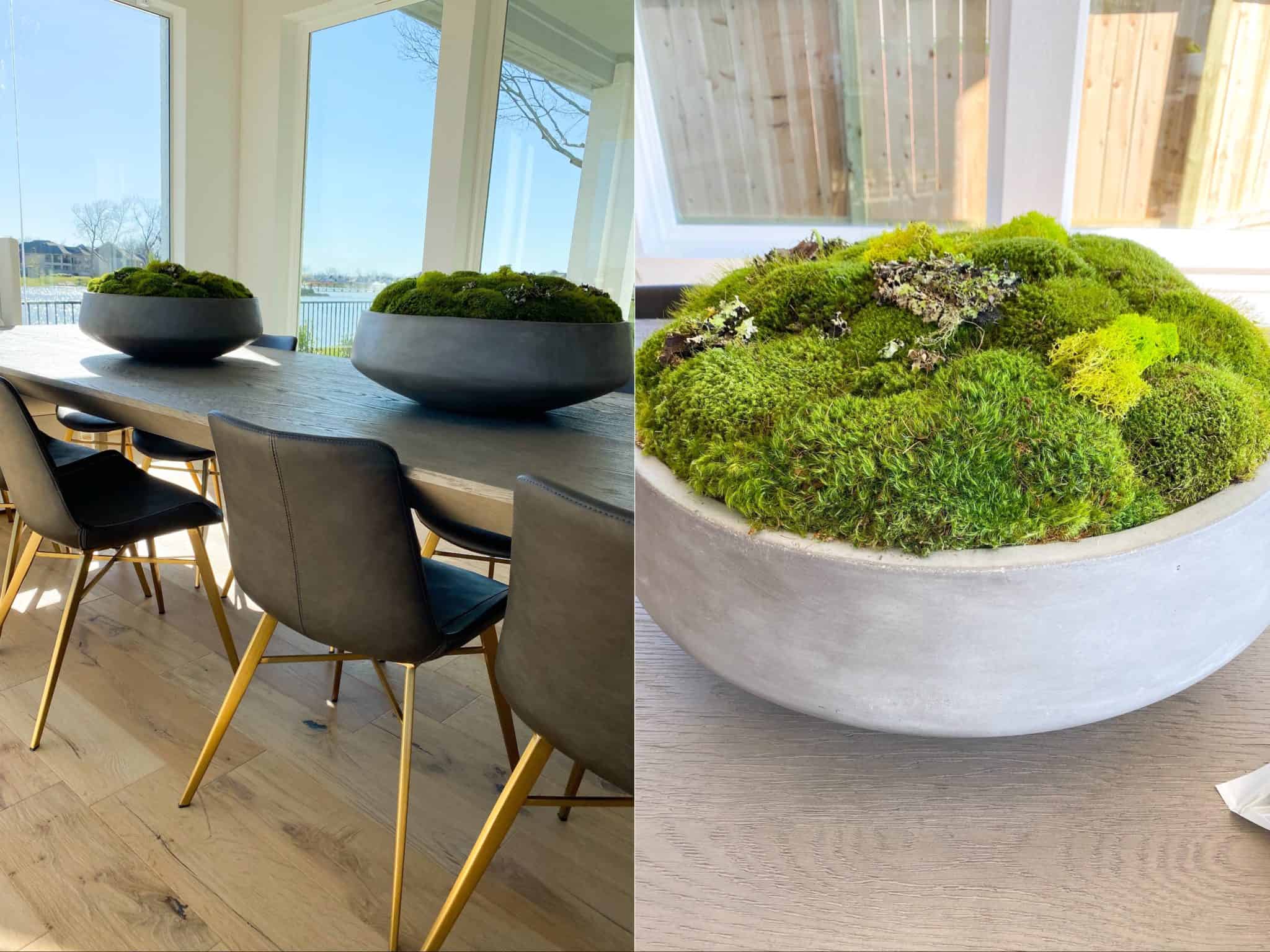 My interior designer found a couple decorative moss bowls for our table and we thought it would be fun to try to make them ourselves! It was actually a really quick and easy project to do! Plus ordered all of it from Amazon so didnt even have to leave the house lol.
Mine are at least 21″ but unfortunately not online. I ordered this bowl that is smaller than the ones I have but I did see this larger cement one on Amazon that looks around the same size. You could also do any that have design or if you have one already! I just added these Easter eggs to give them more of a spring vibe!
What You'll Need
Bowl
Sheet of moss
Variety of loose moss
Hot glue gun
Newspaper(or something to fill the bowl)
Video included at the end of post!

Step 1. We started off by filling the bowl with newspaper and cutting the mat moss to fit the bowl. Then we simply hot glued the moss to the inner rim. You could also use this garden styrofoam instead of newspaper if you really wanted to get crafty but either way works!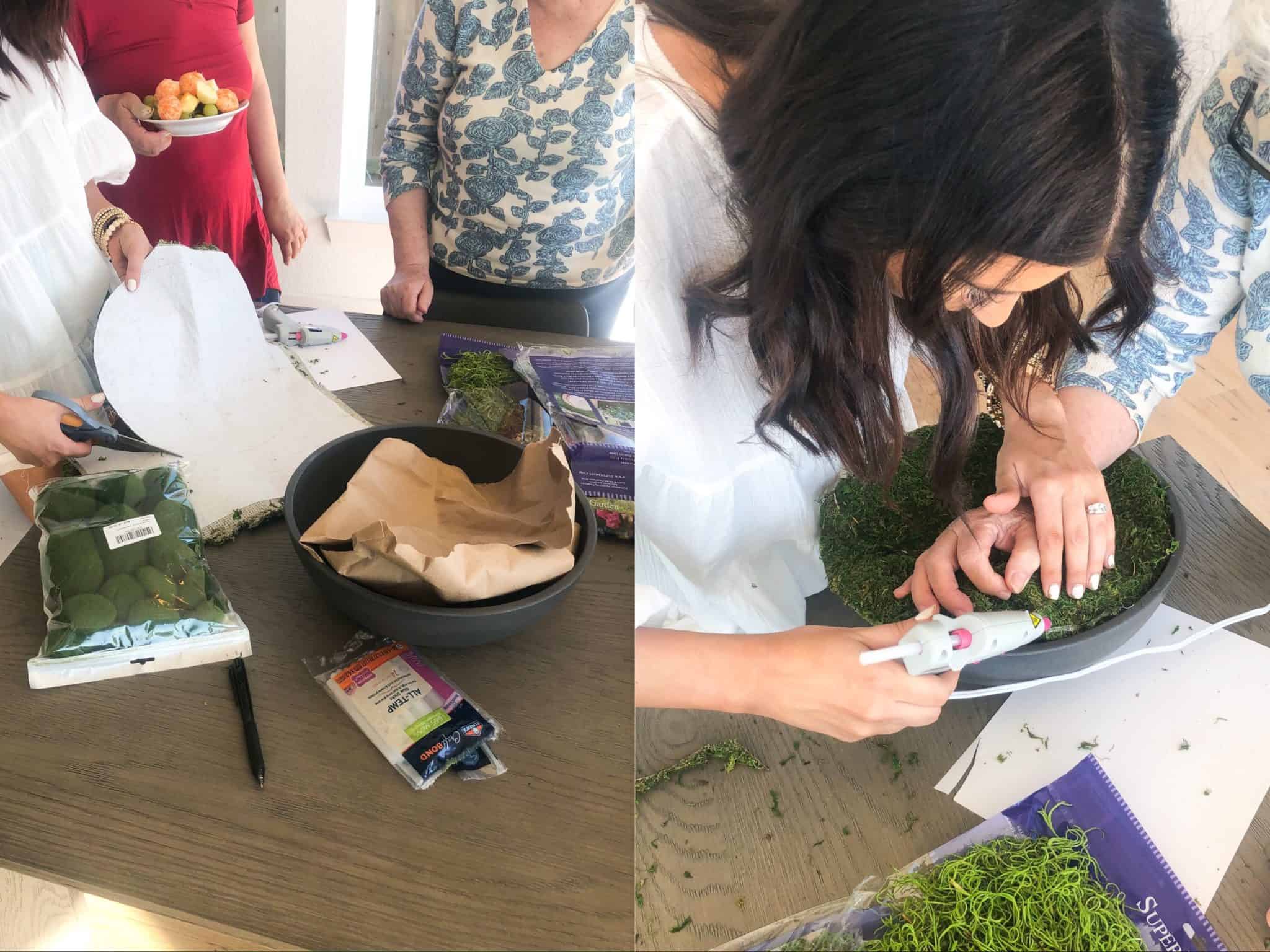 Step 2. After you have glued your sheet of moss to the bowl you are ready to start adding the other types of moss you have. I grabbed a mix and sprinkled it around to add more dimension to the bowl. Then threw in a couple of these stones. I do wish I had ordered another one of the moss mats to cut up and add to the top.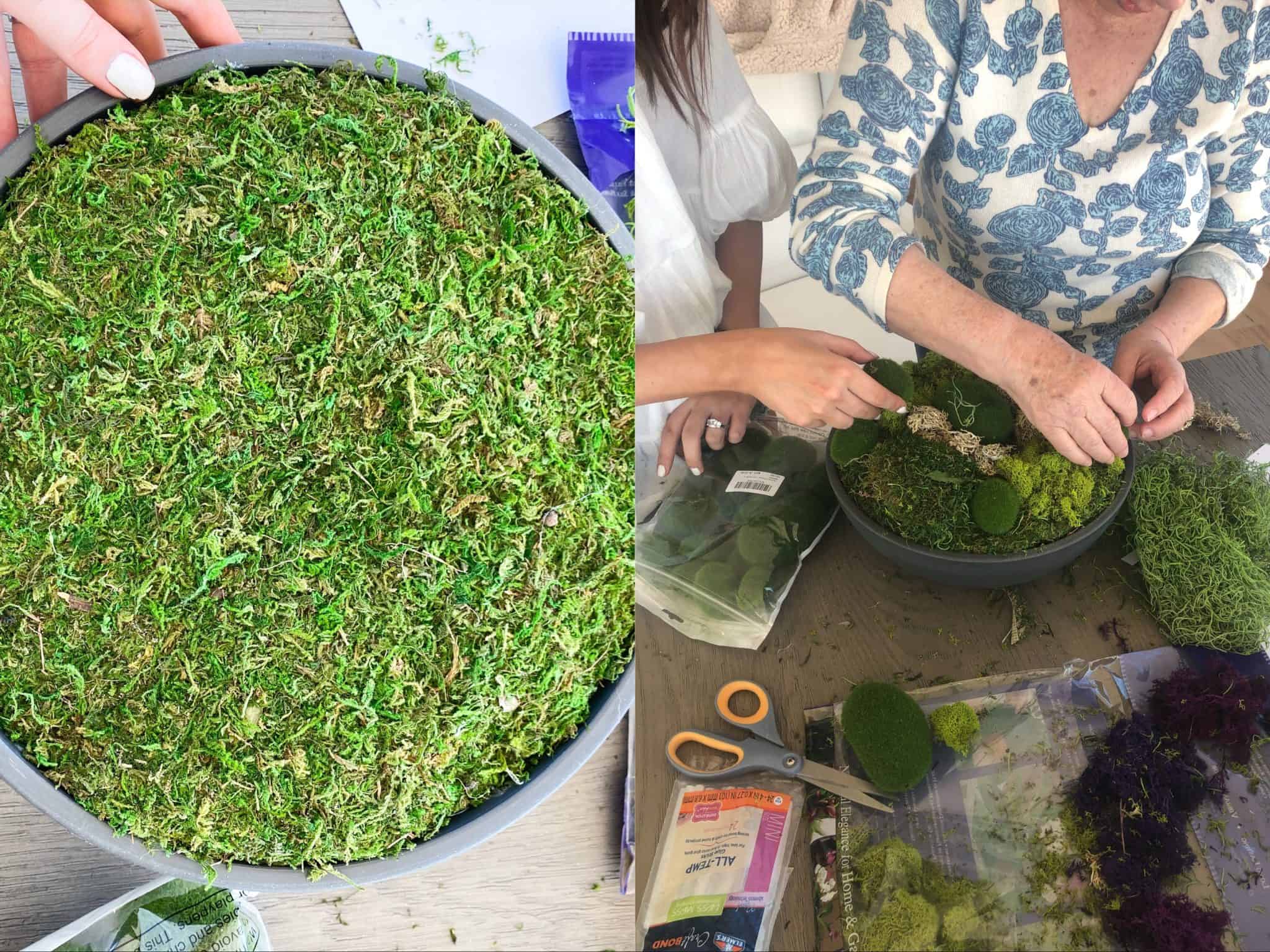 Step 3. Arranging the moss to the top just took a little trial and error. We just kept going until we were happy with how it look. Once you like it then just start hot glueing everything down. If there is any patches showing you can fill in at the end. Then just like that you have a fancy smancy moss bowl! You can put these on the counter, dining table, or on a shelf. I think the cool thing is you really could use whatever size/kind of holder you want!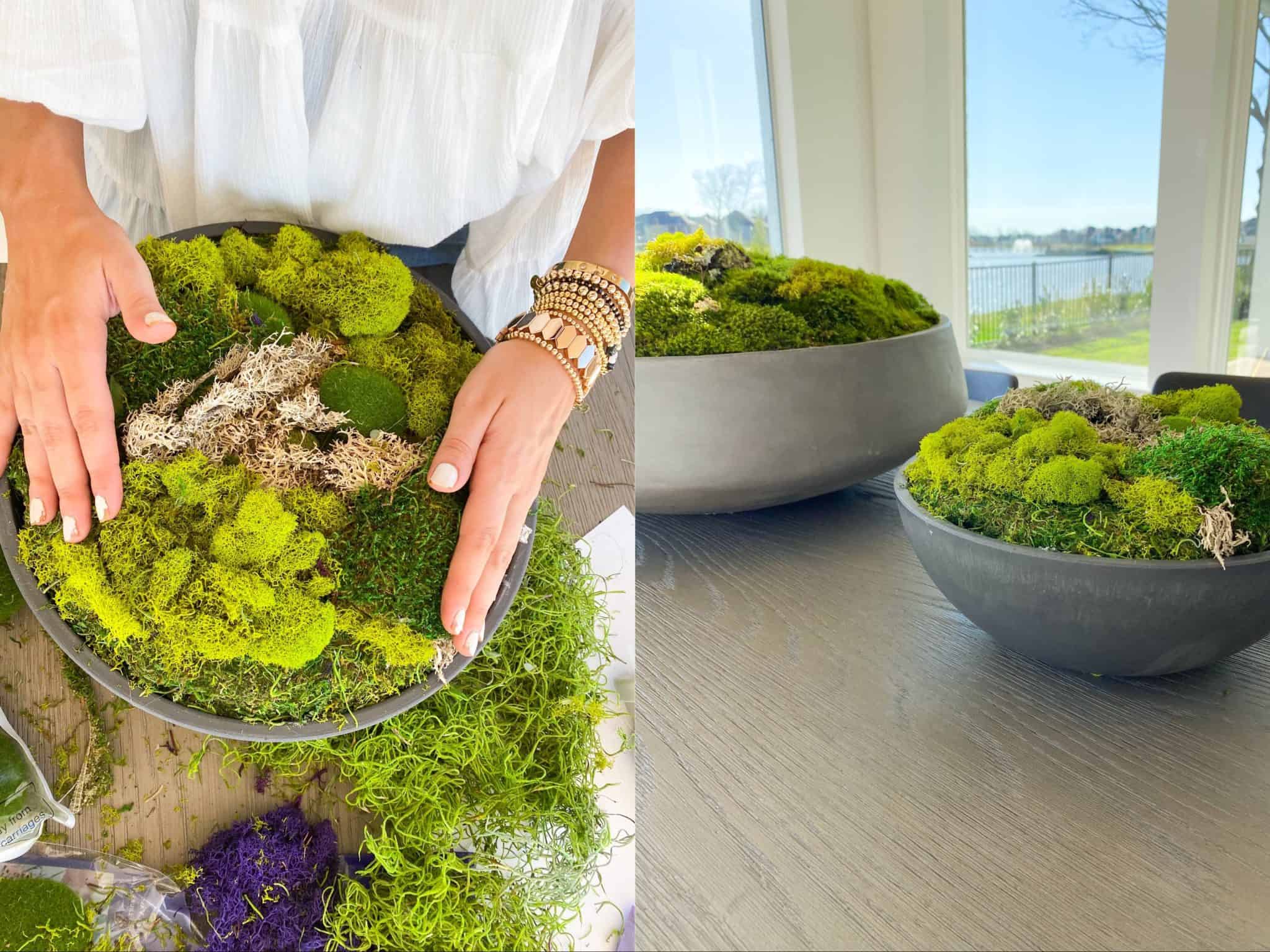 Update
I added Easter eggs I found on Amazon to the bowls to give them a seasonal touch!!