DIY Gift + Birthday Boy Costume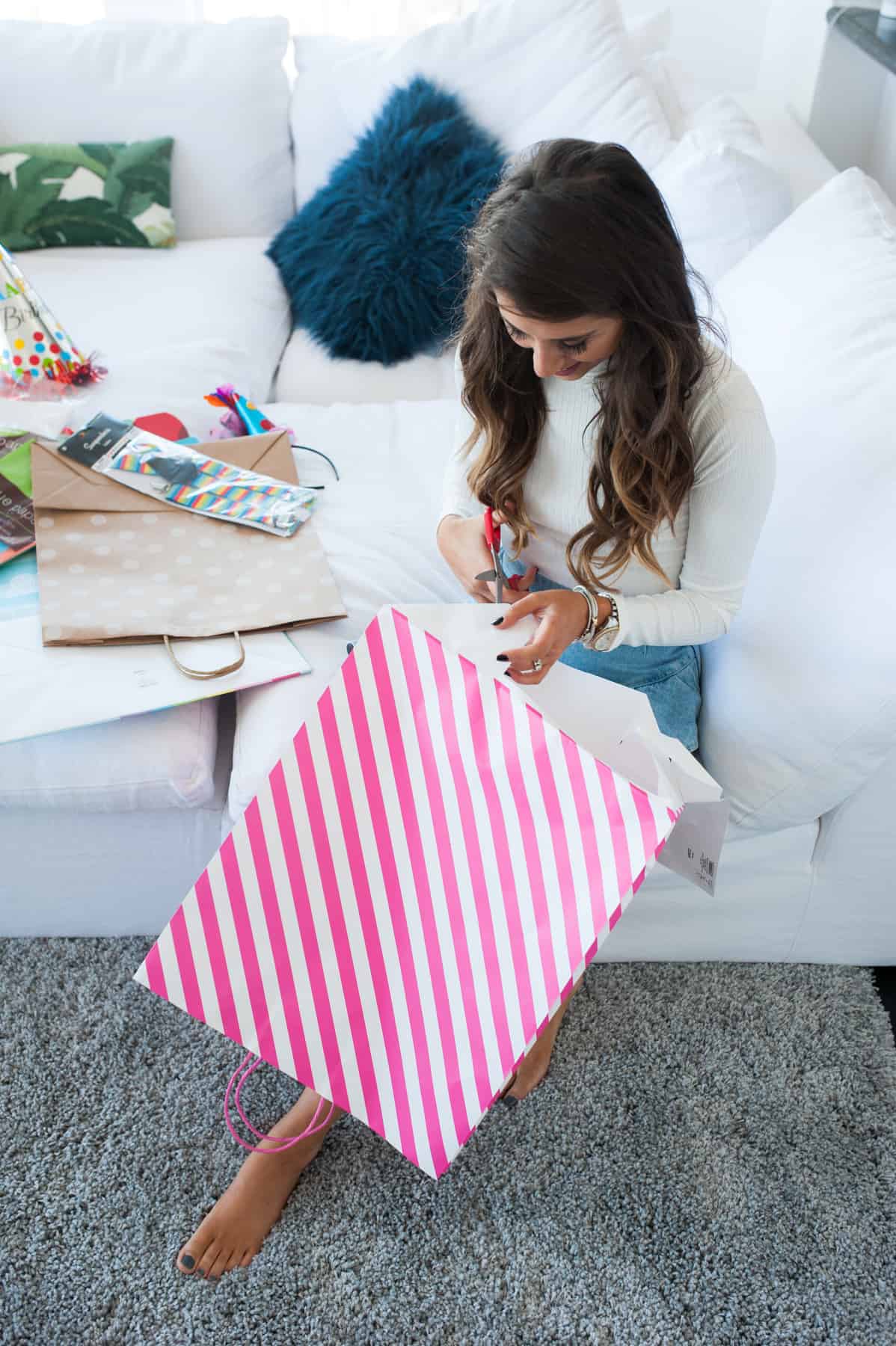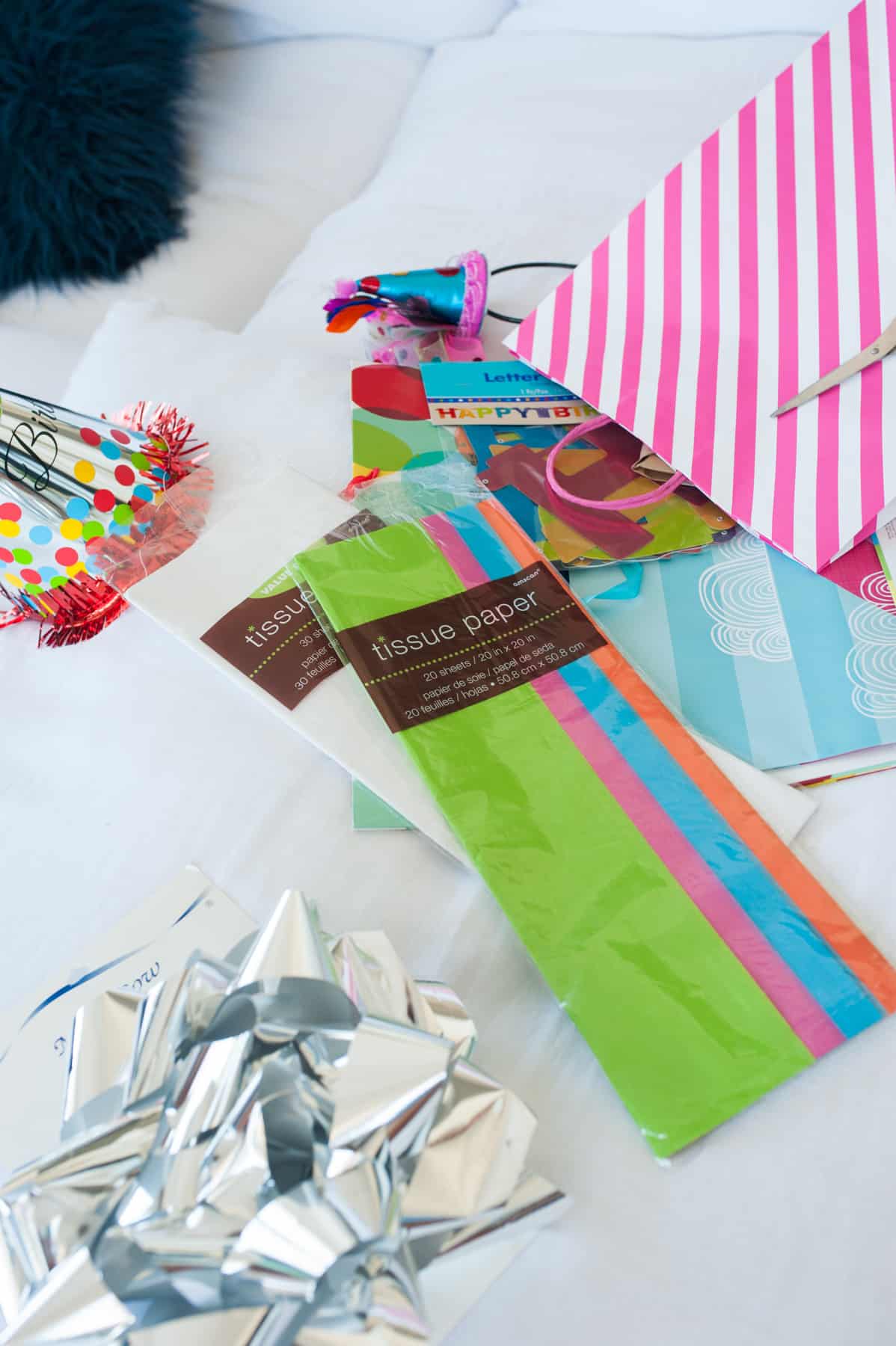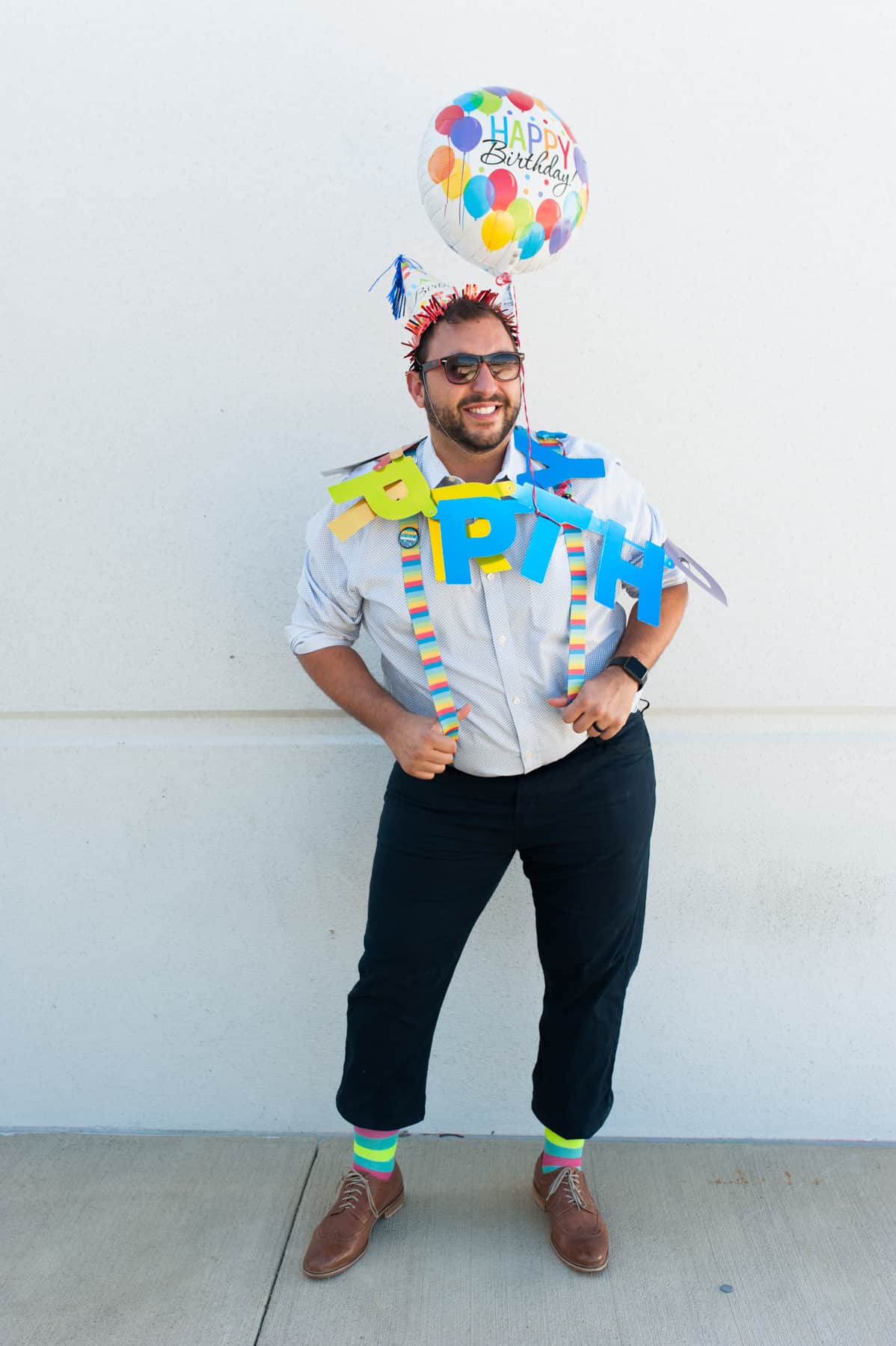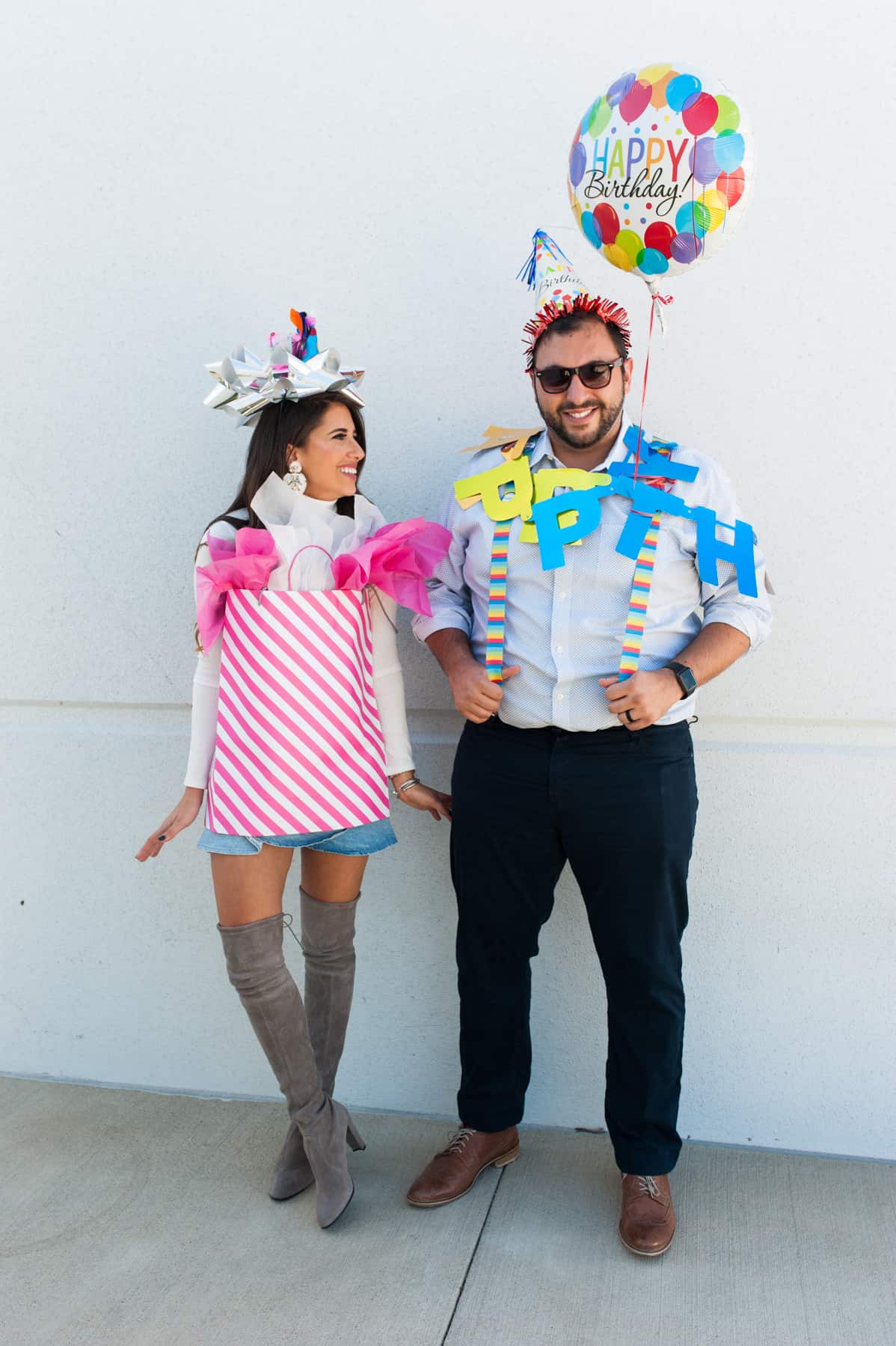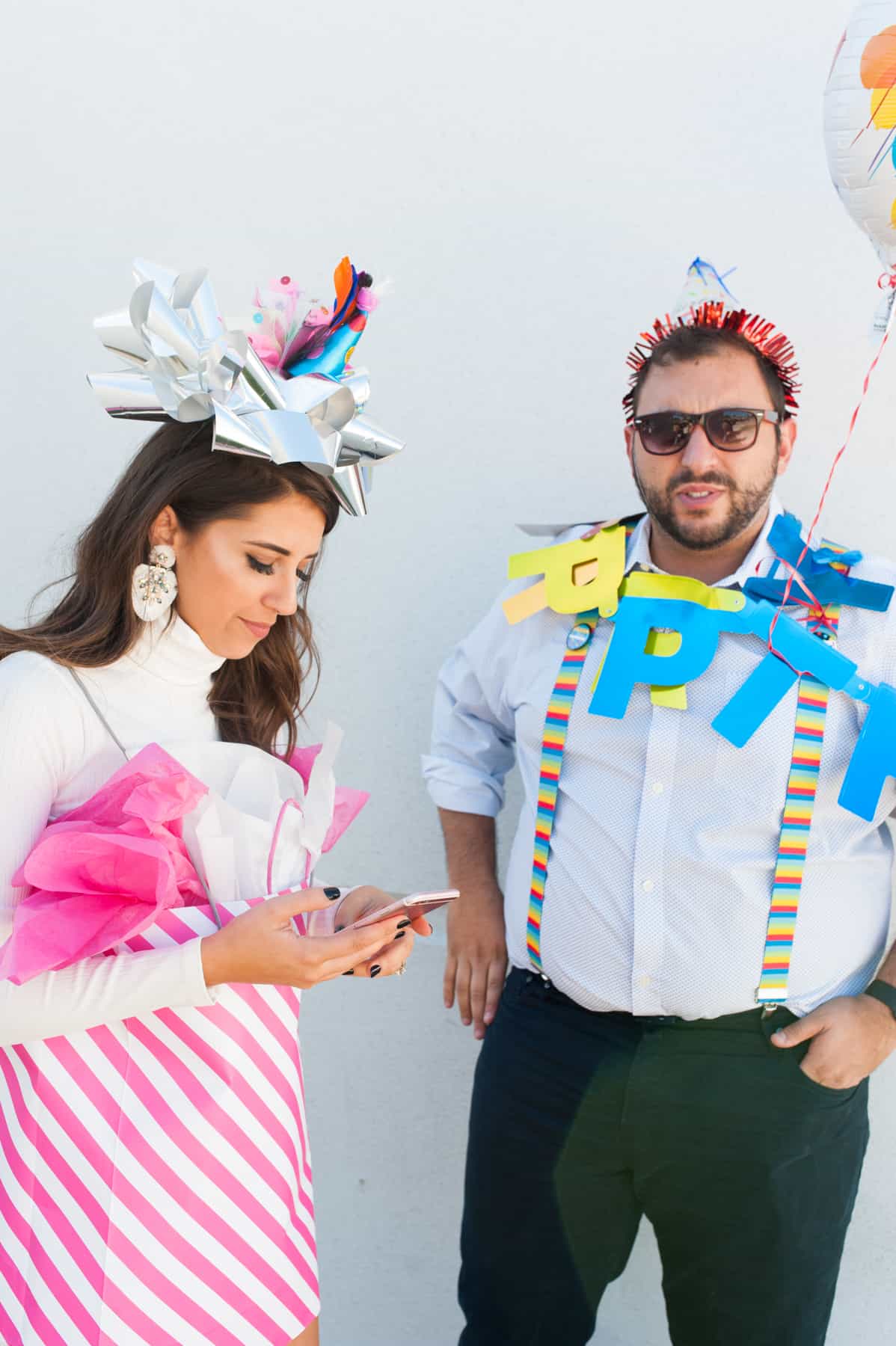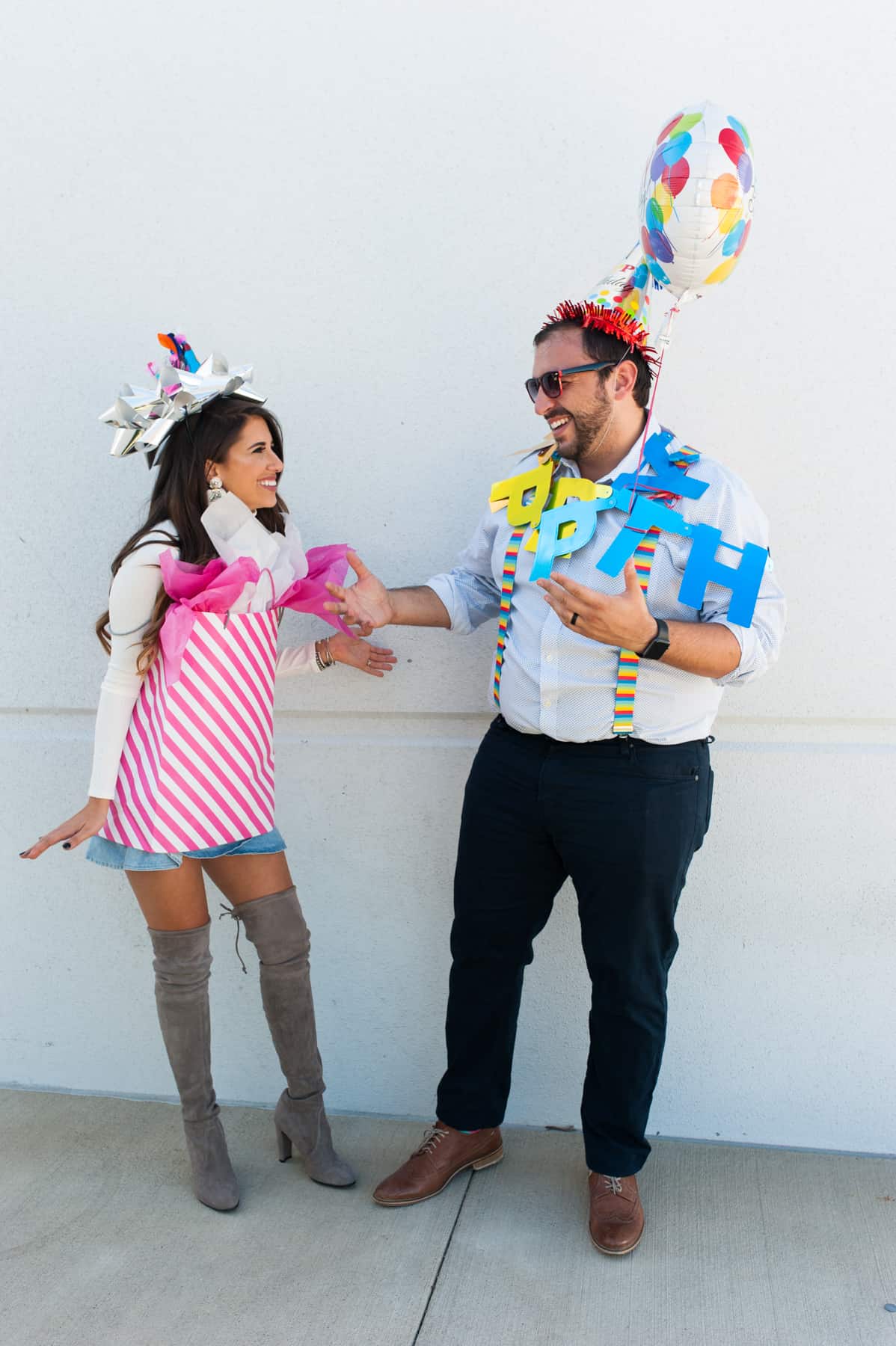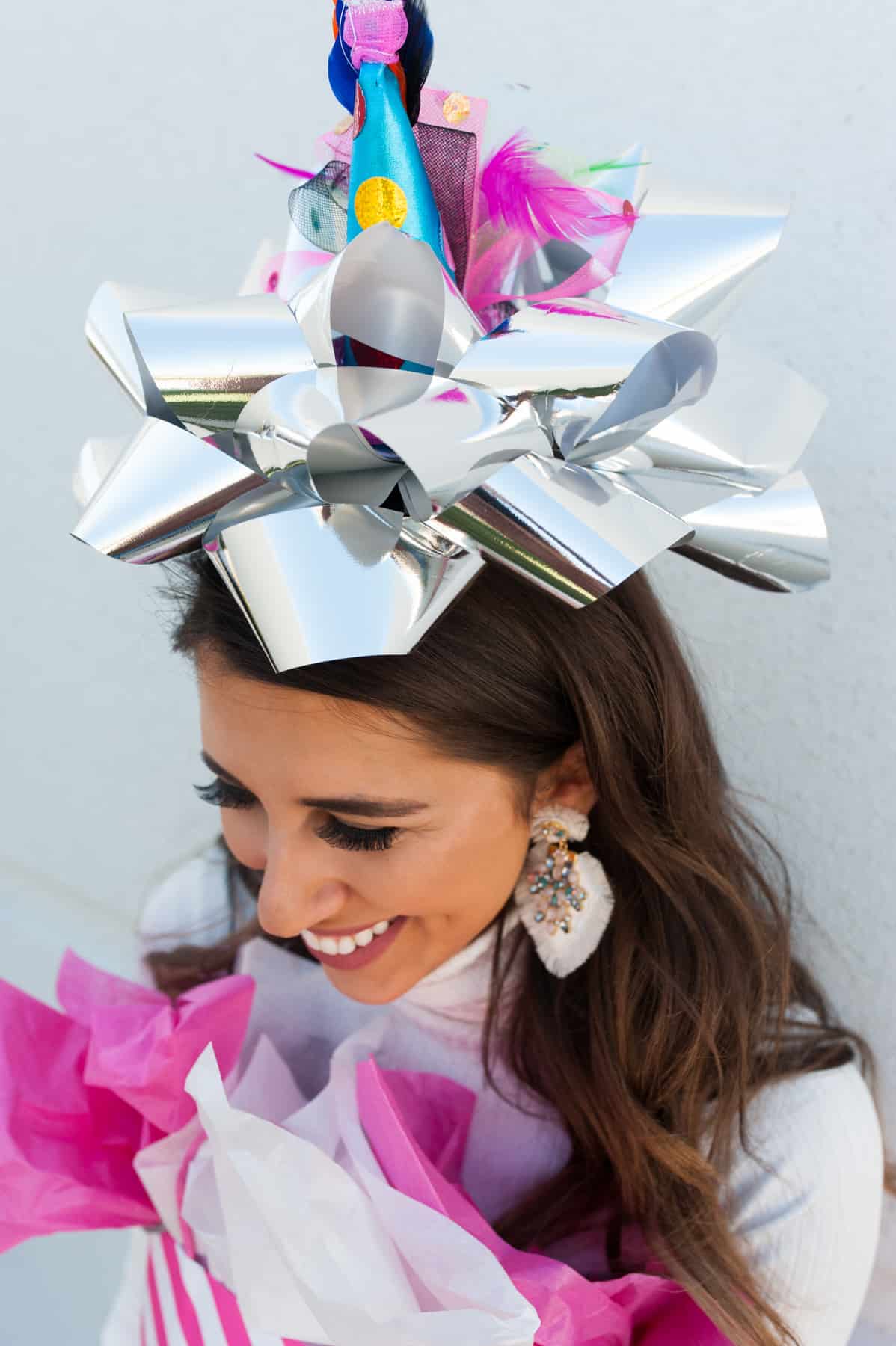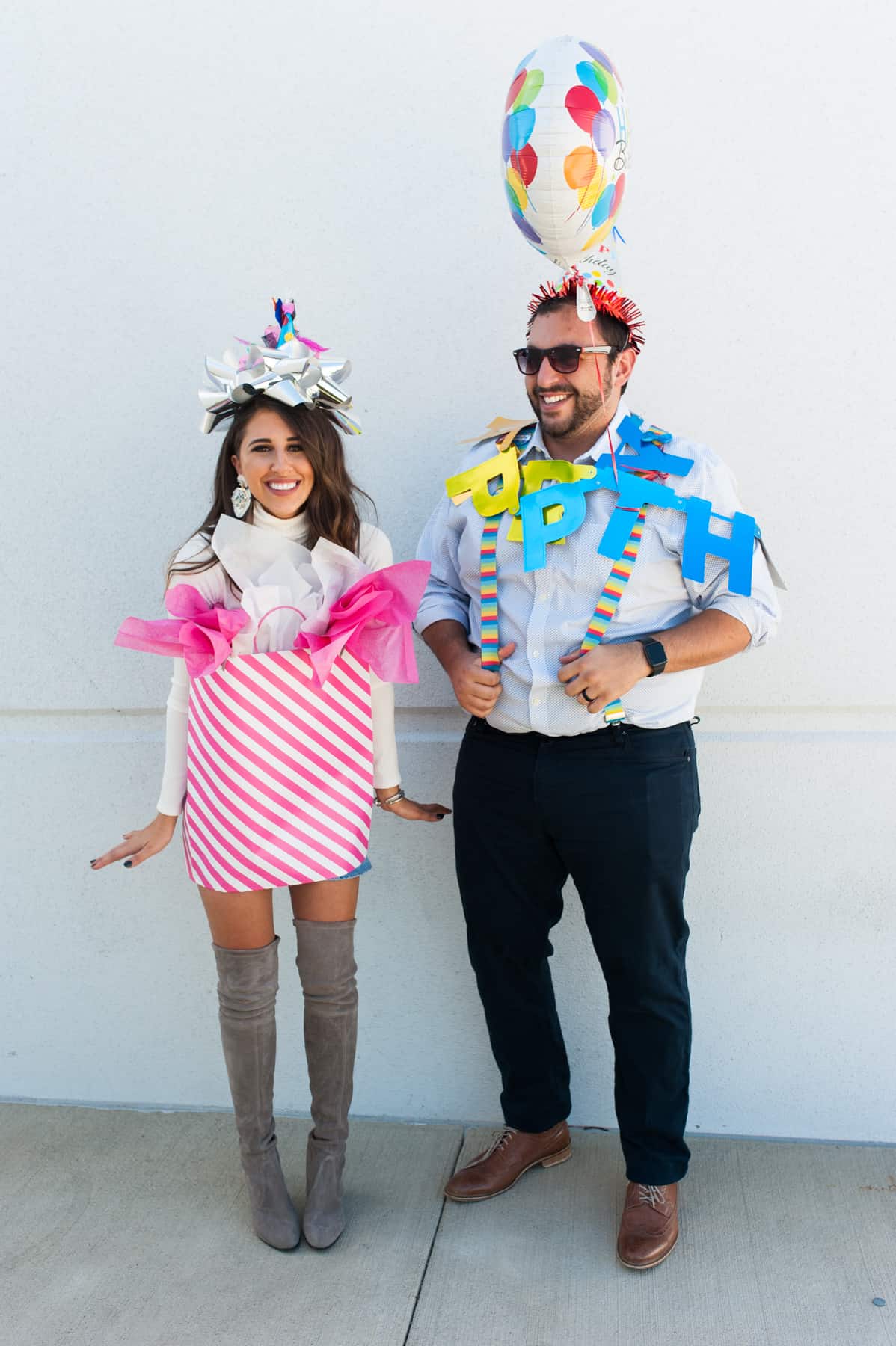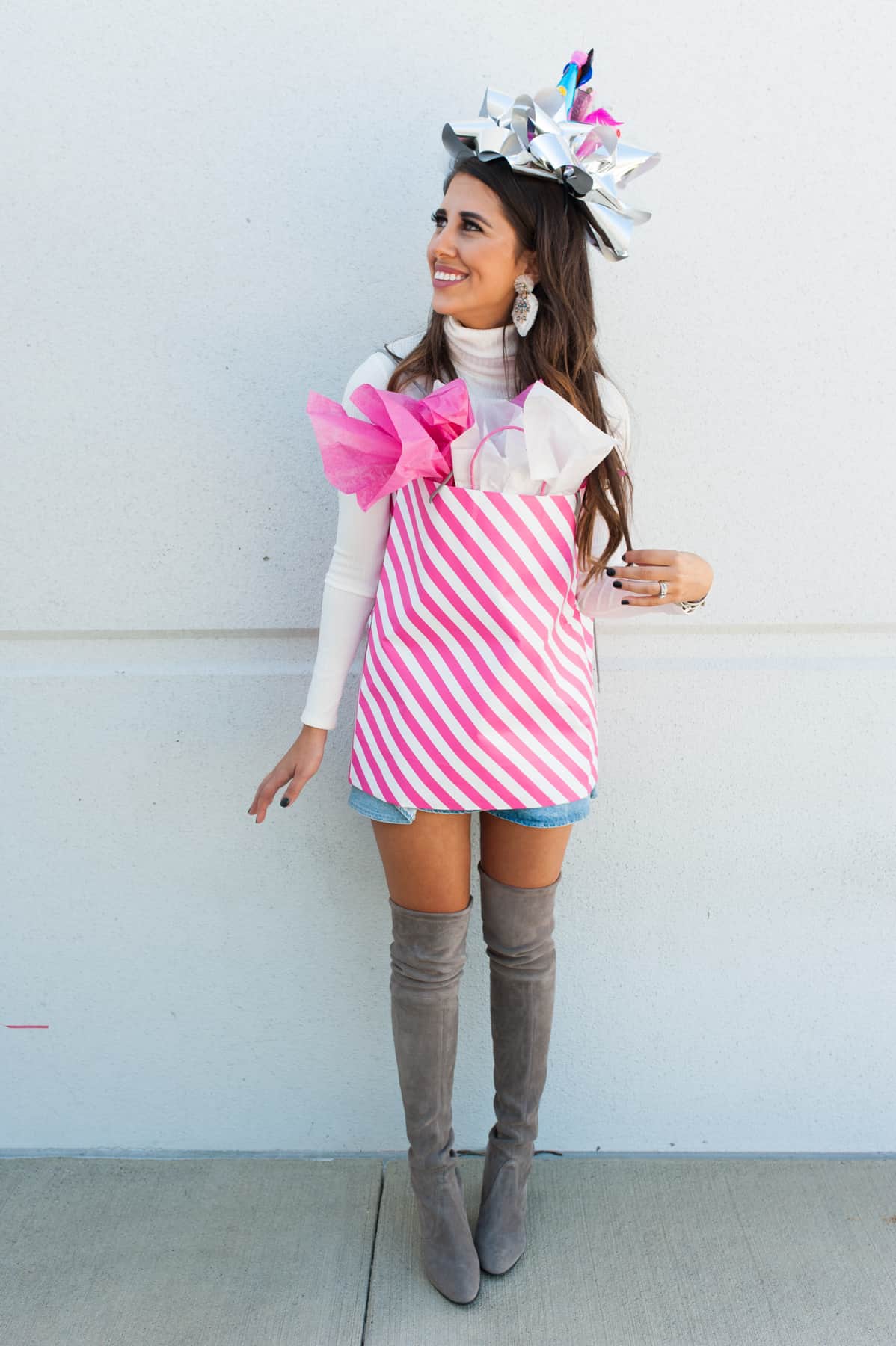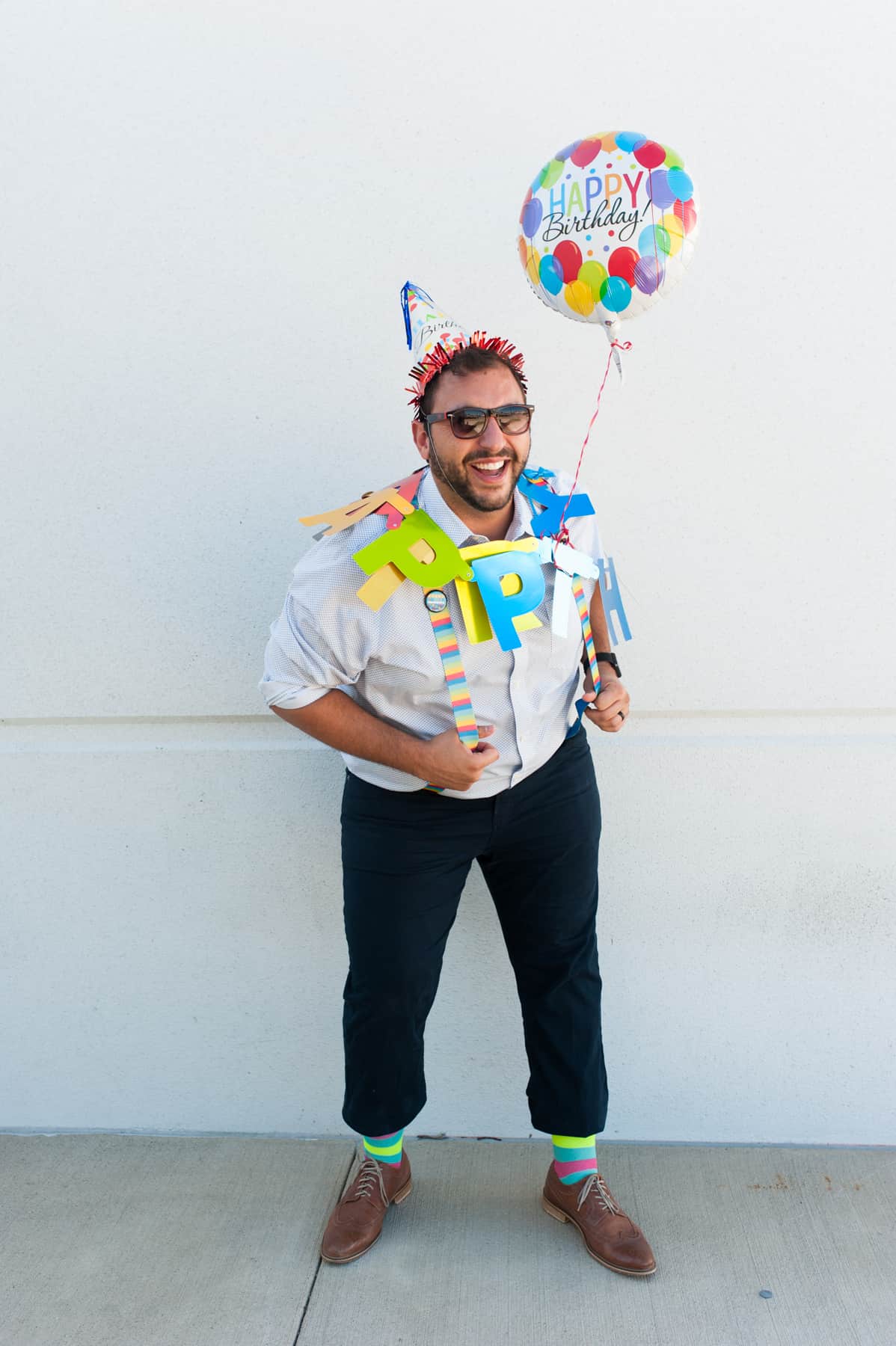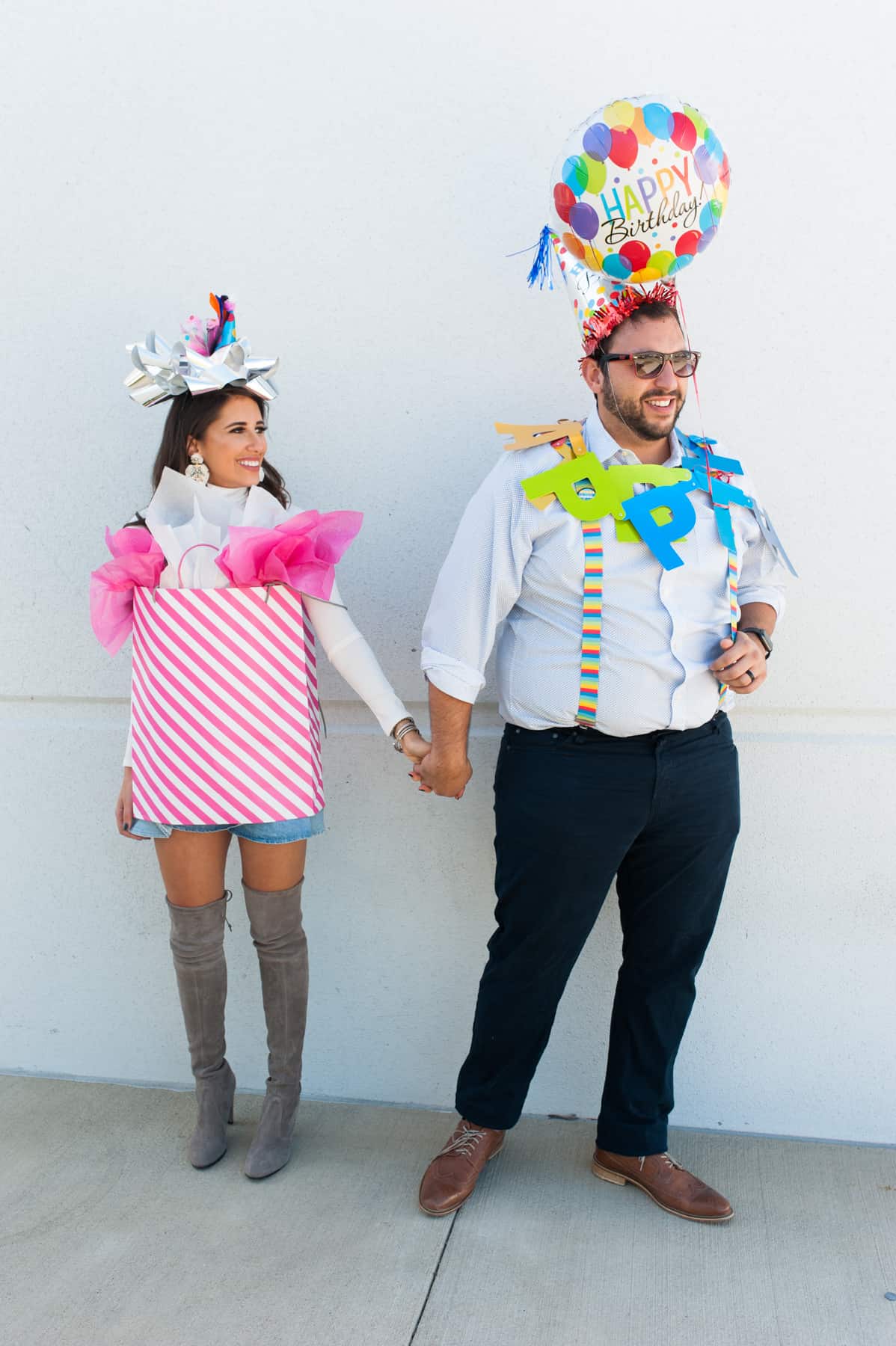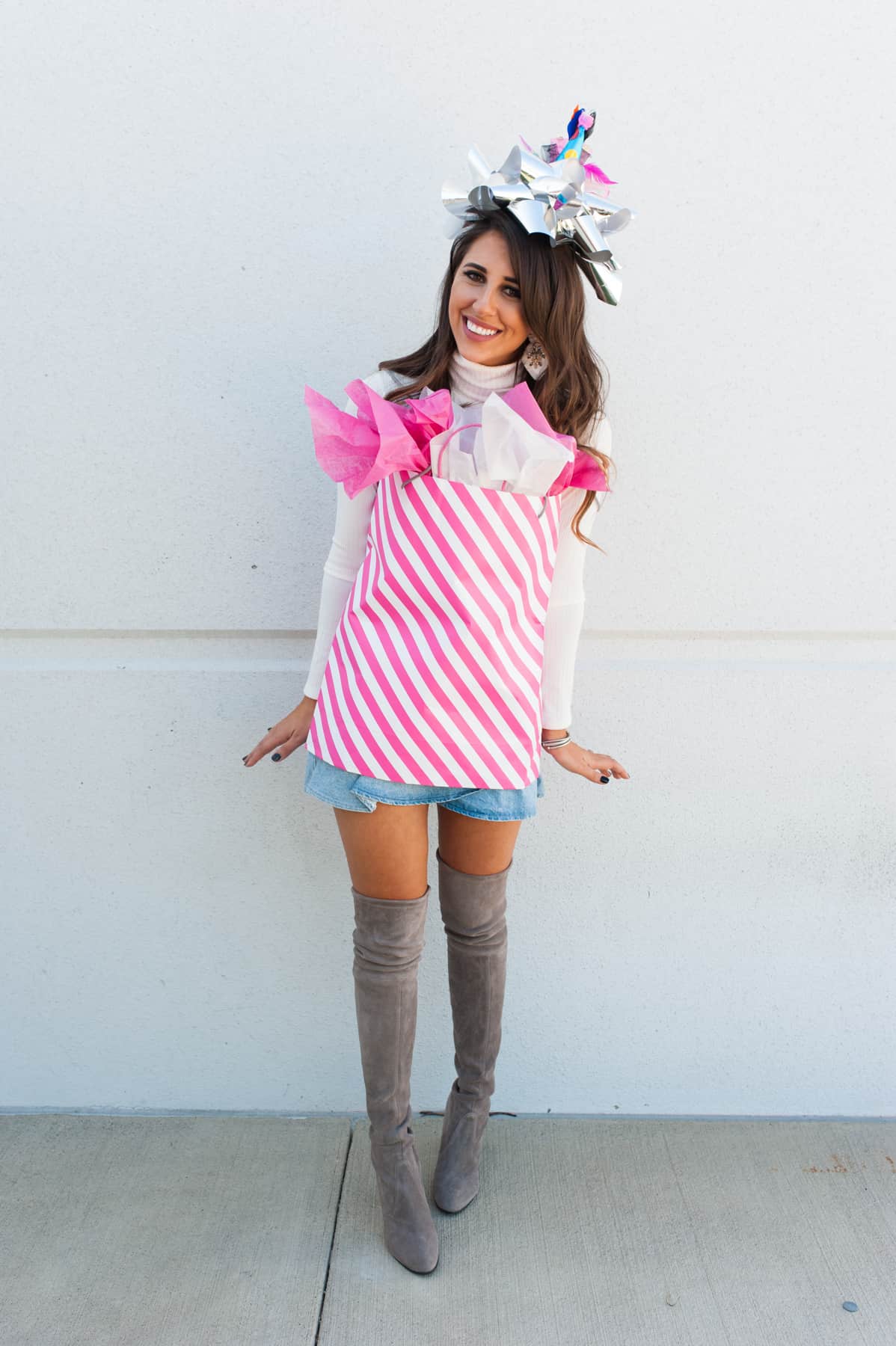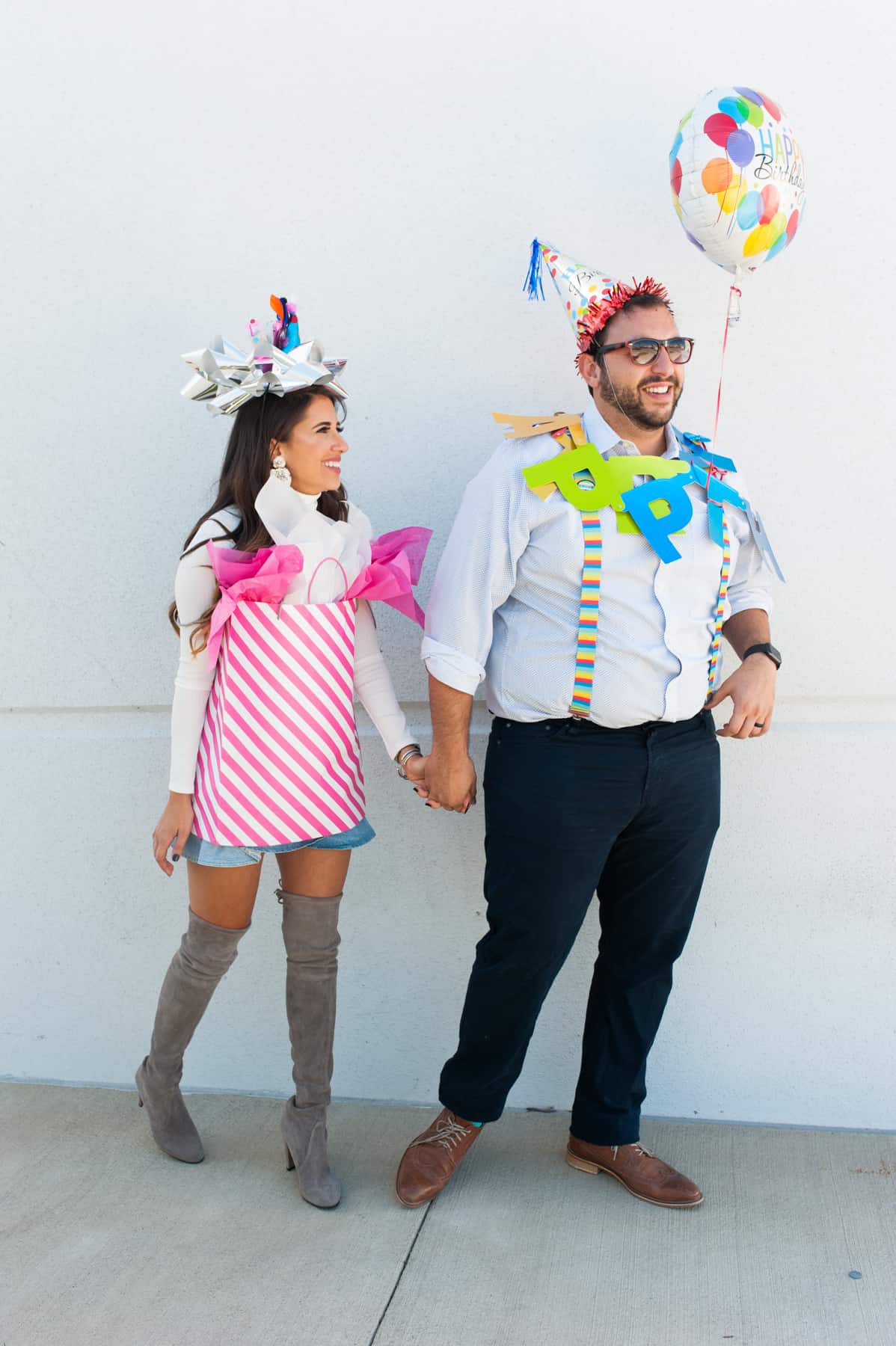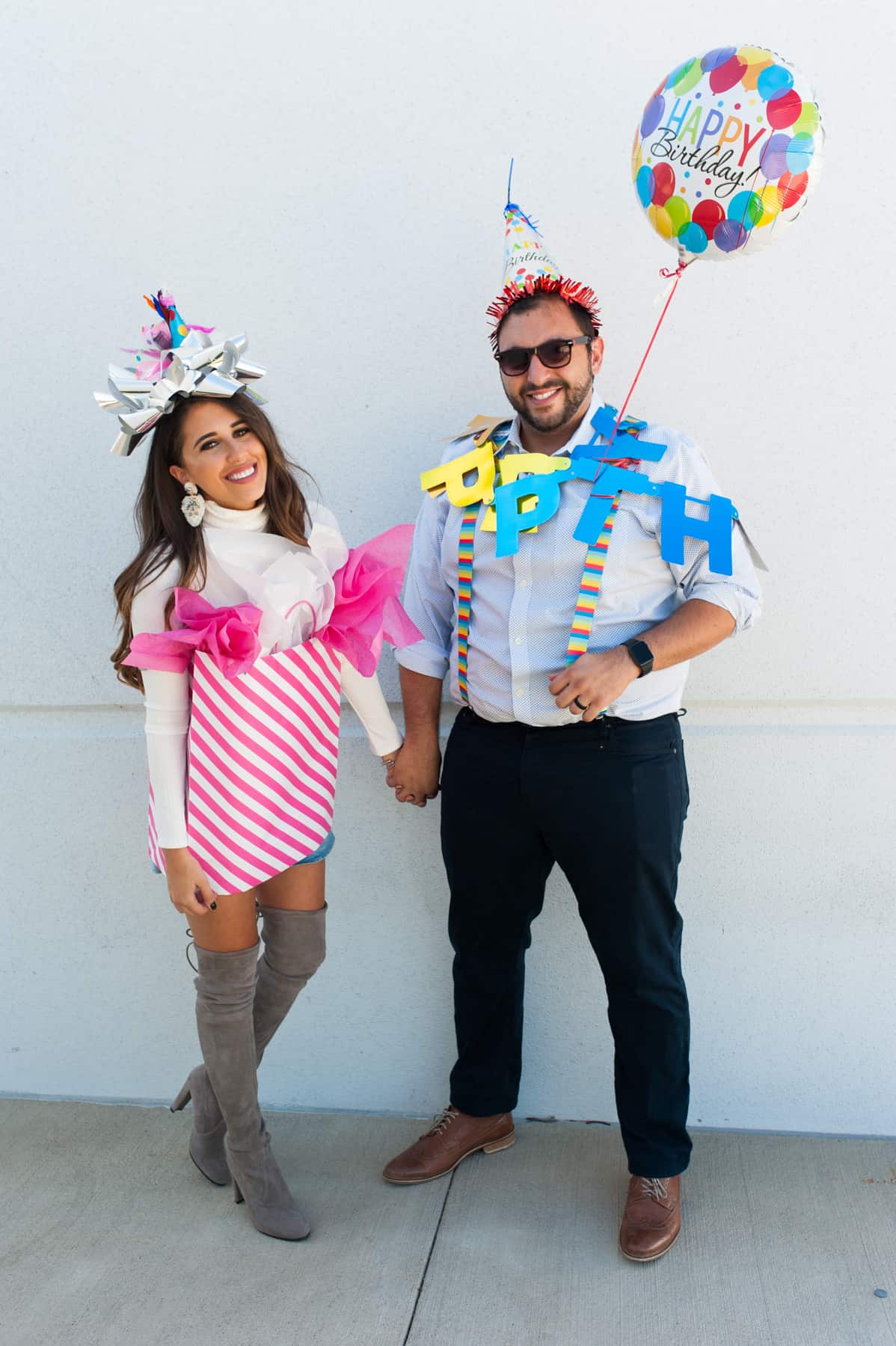 My Outfit: Top: Nasty Gal | Skirt: Top Shop | Shoes: Stuart Weitzman | Bow | Bag |
Ted's Outfit: Button Down: Nordstrom | Pants: AG | Shoes: Johnston & Murphy | Socks: Happy Socks  | Suspenders: Party City  | Hat | Balloon
Ok I have SO much fun comming up with a Halloween costume every year. The creativity just comes out and I always have a million ideas running through my head. I loved comming up with Serena & Blair for a best friend costume with Emily that we shared on IG here last night! With husband, shopping for a birthday suit was SO easy. I just went to Party City and just threw in every birthday item in my basket. Birthday boy suspenders, a hat, a balloon, and a banner around his neck haha! Ted even brought out his Happy Socks (he wears these to work everyday).
As for me, my costume was SO easy. I just bought this bag from Target and cut out a whole at the bottom. I then strung shoe laces around the shoulder to keep the bag up. You can see the shoe laces in the third photo. After, I just stuffed the bag with some tissue paper and added a HUGE bow to my head!
All in all, this was such a easy outfit to make and no one is going to ask you "what are you" this year. It took me tops 30 mins and about $35-45 for both outfits. Happy halloween lovelies!! I would LOVE to see your costume this year if you could DM me / tag me!
Also you can find our costumes over the years here. The love struck by lighting was my favorite and Teds favorite is the money bag and bank robber!