Denim Top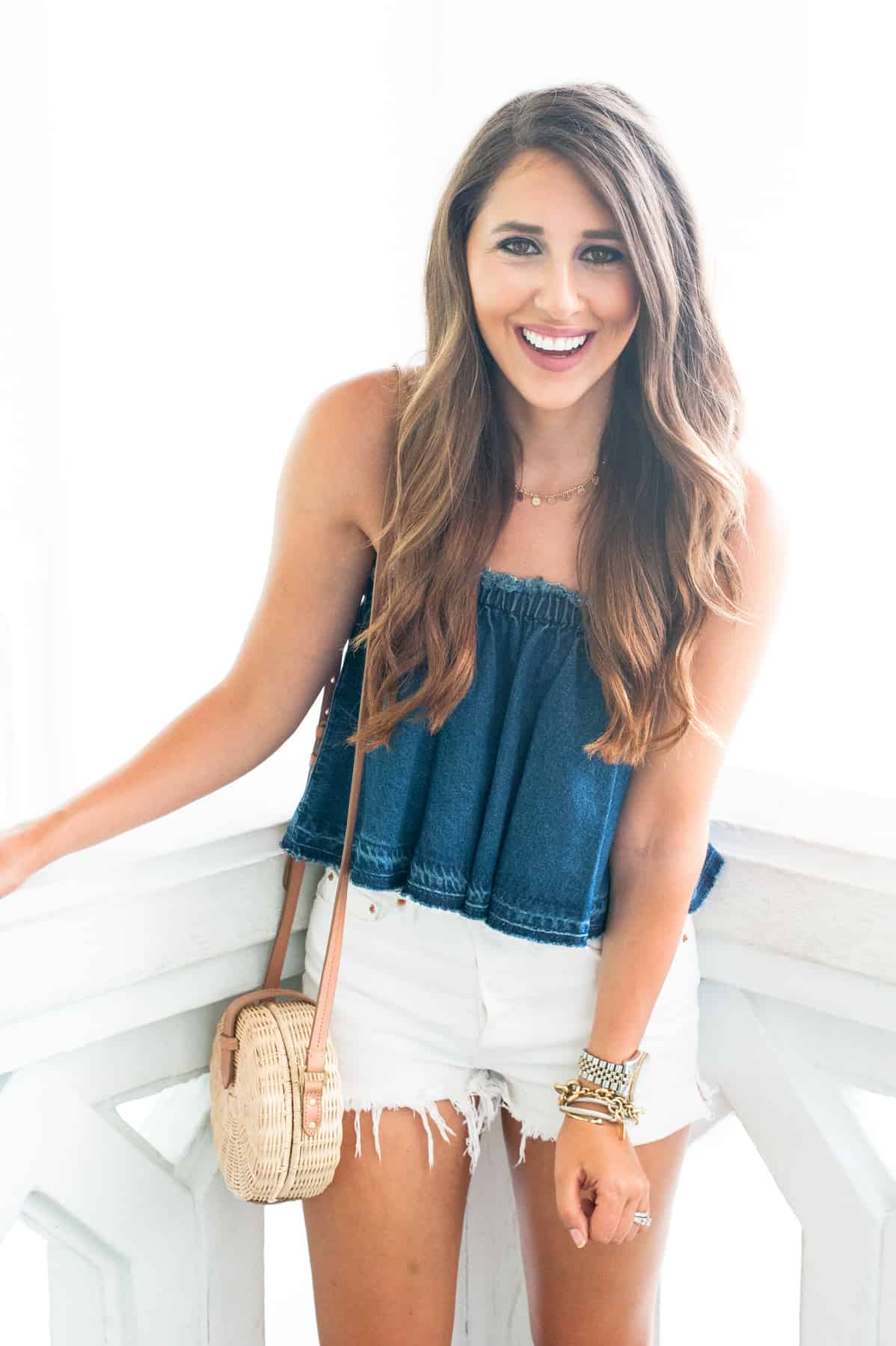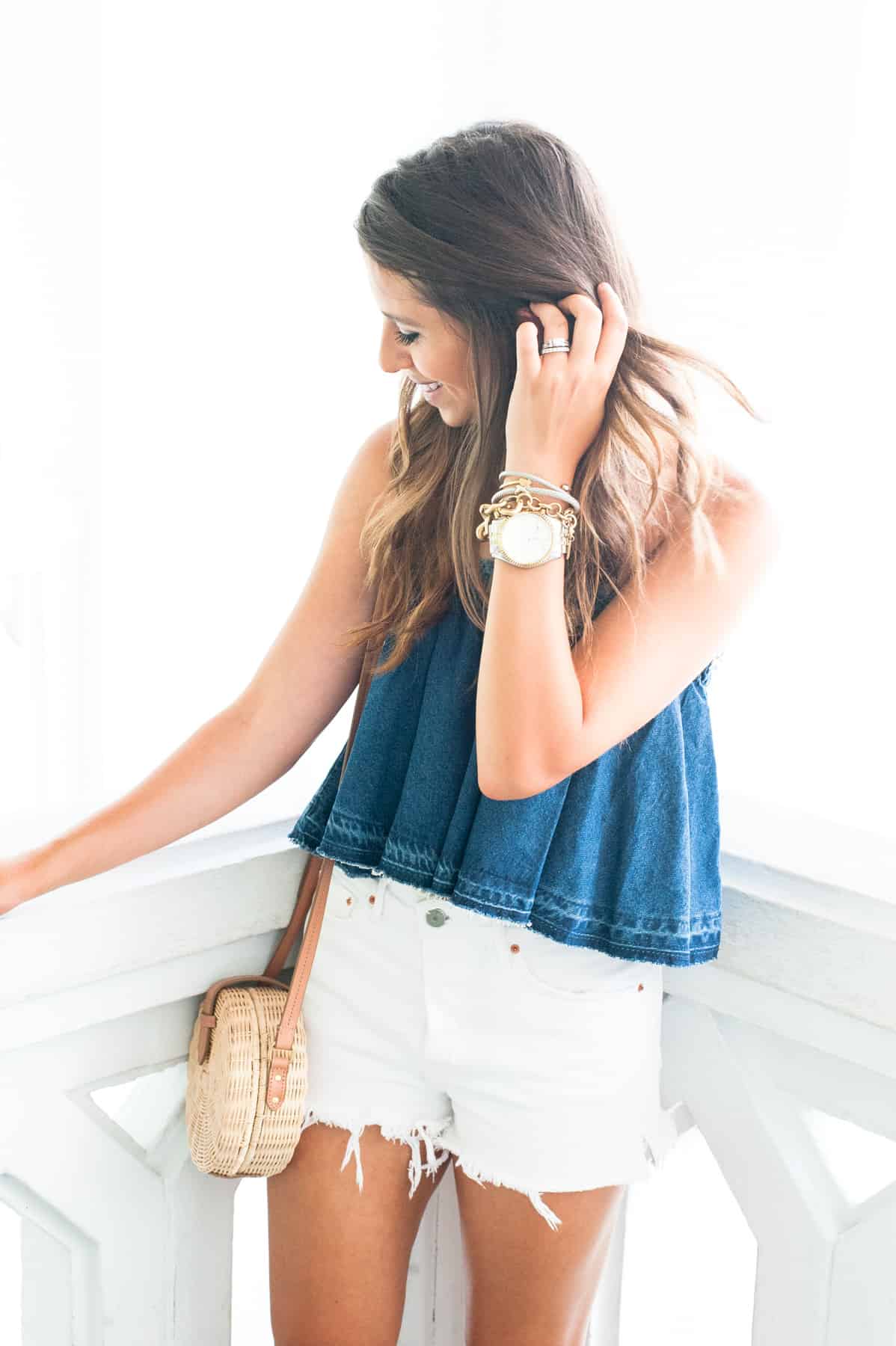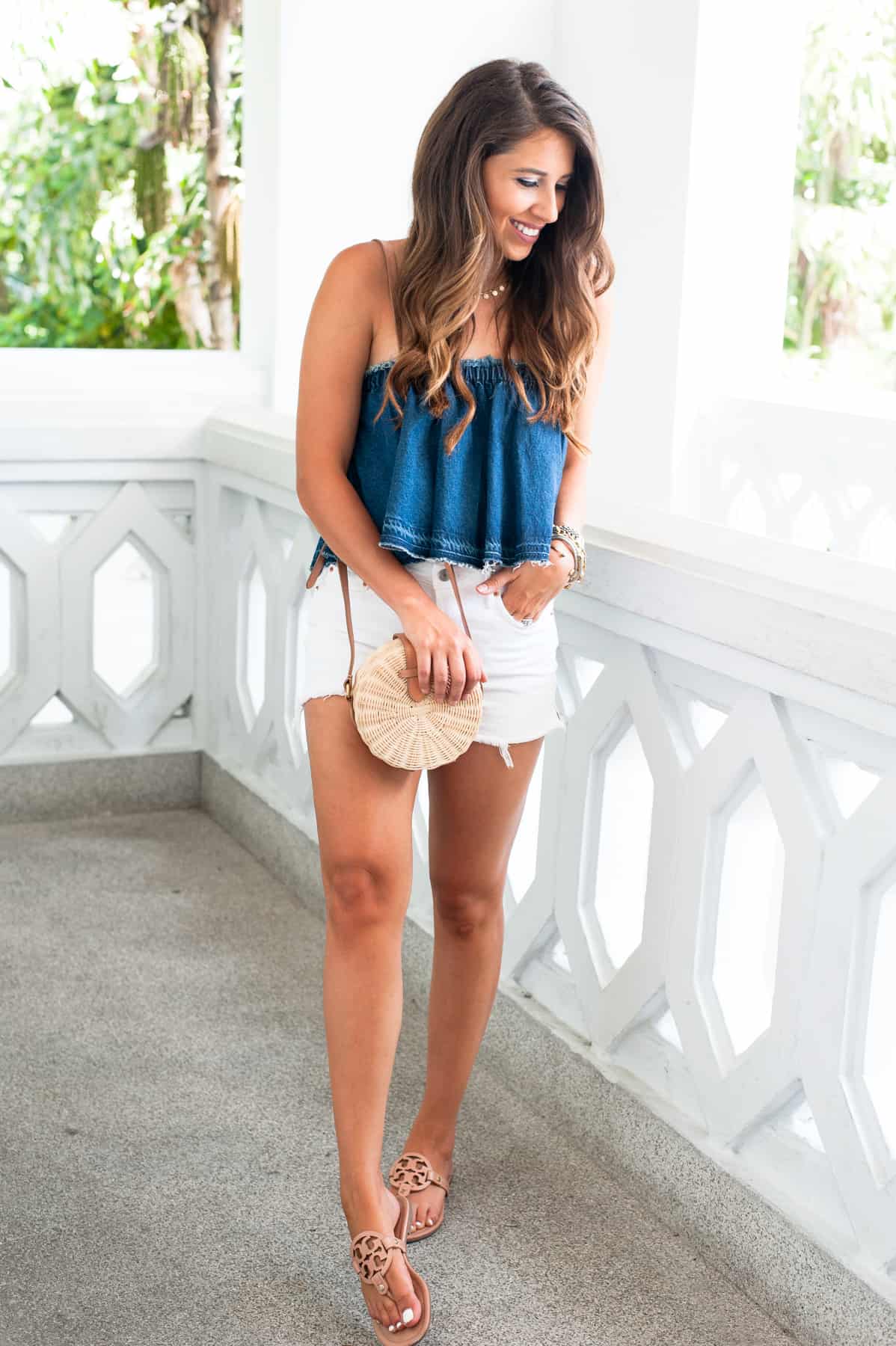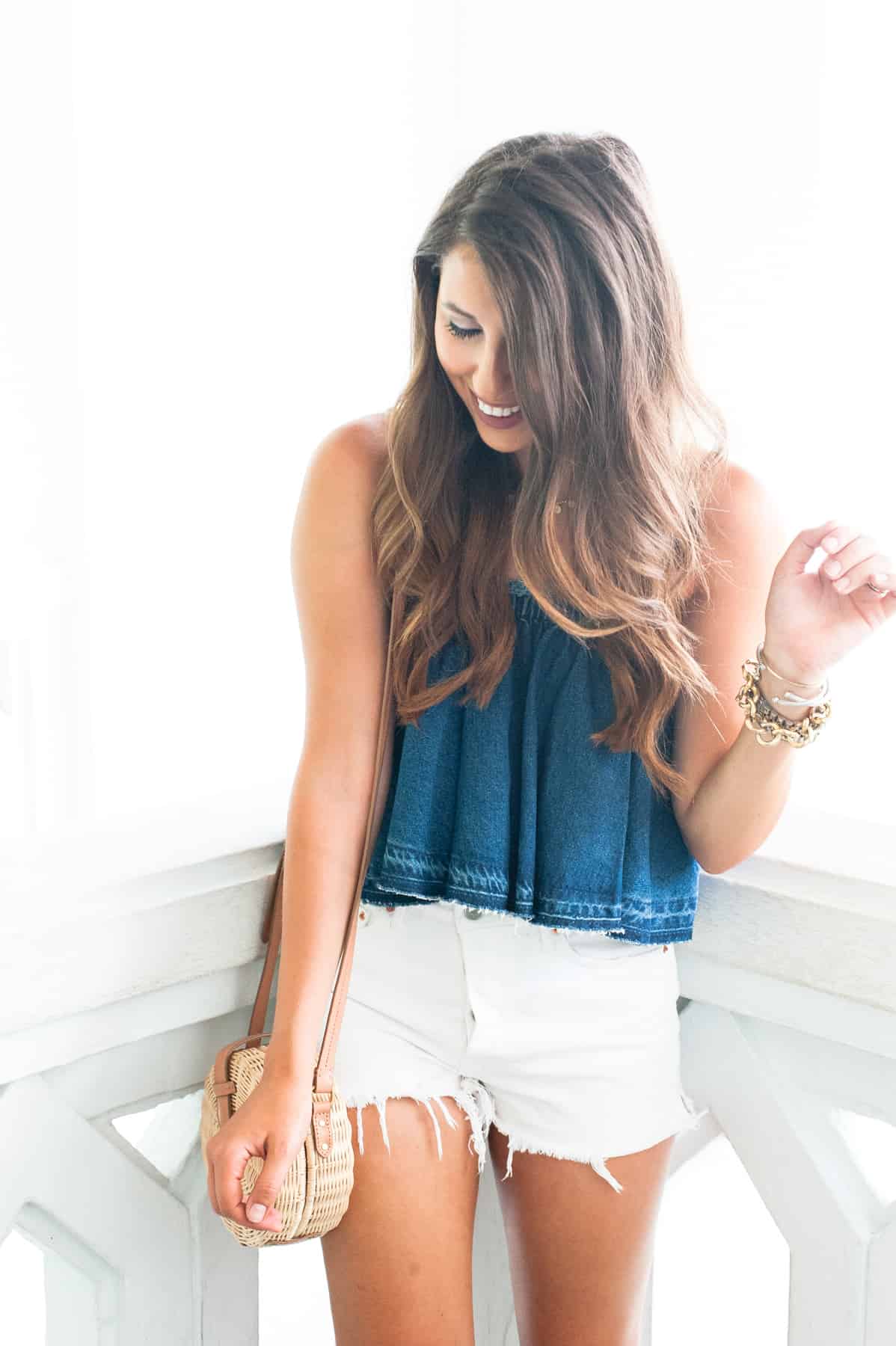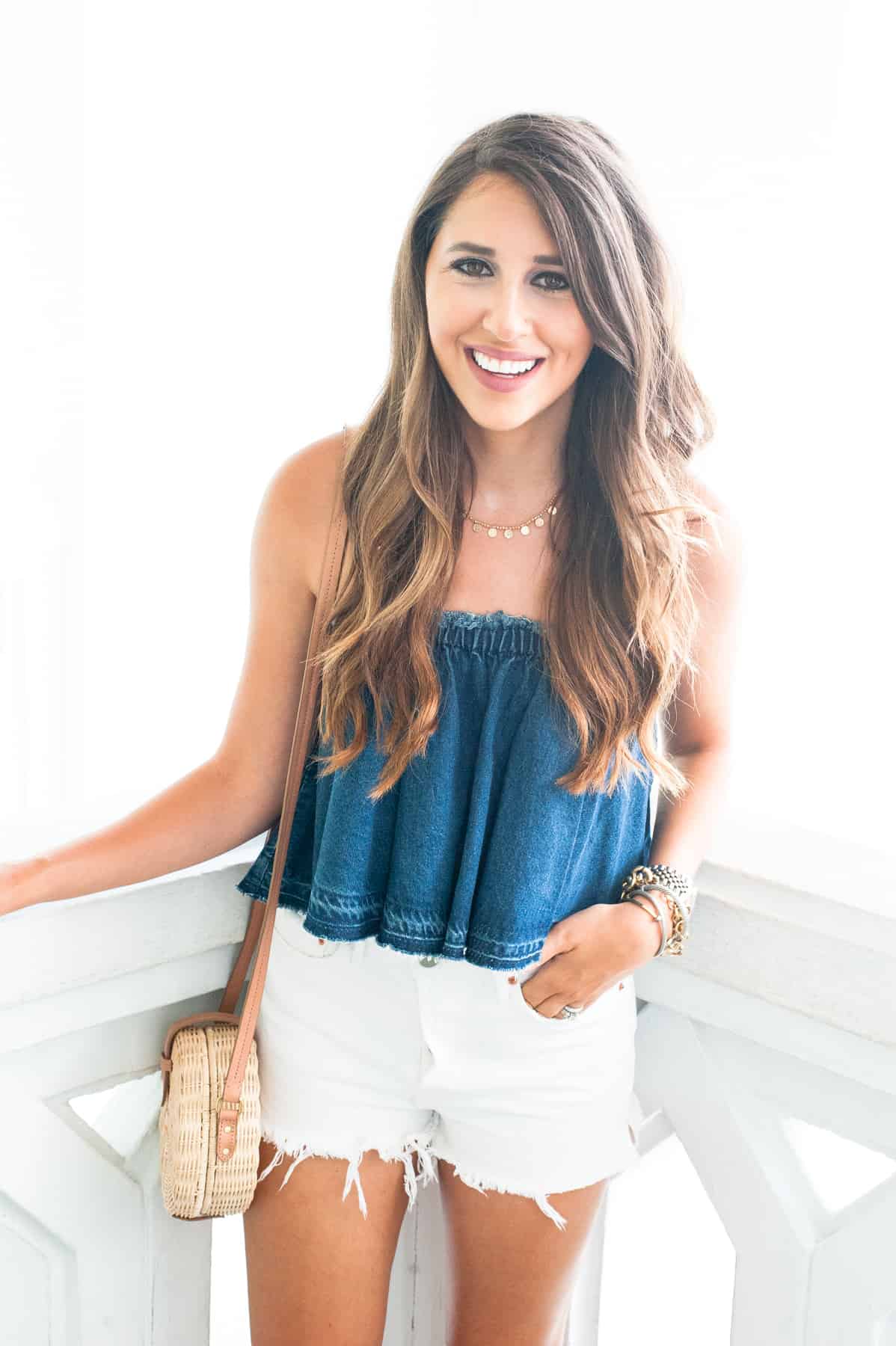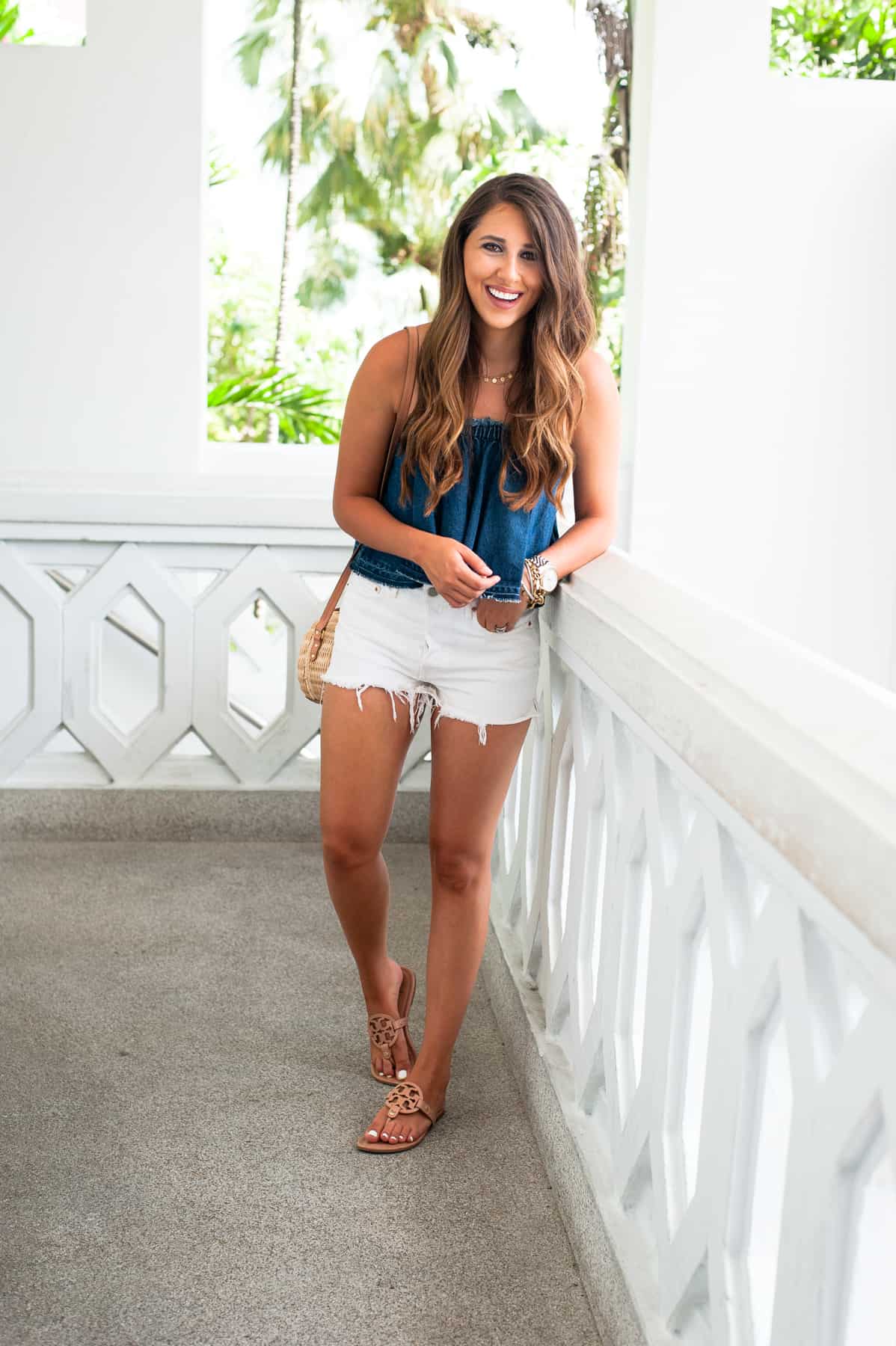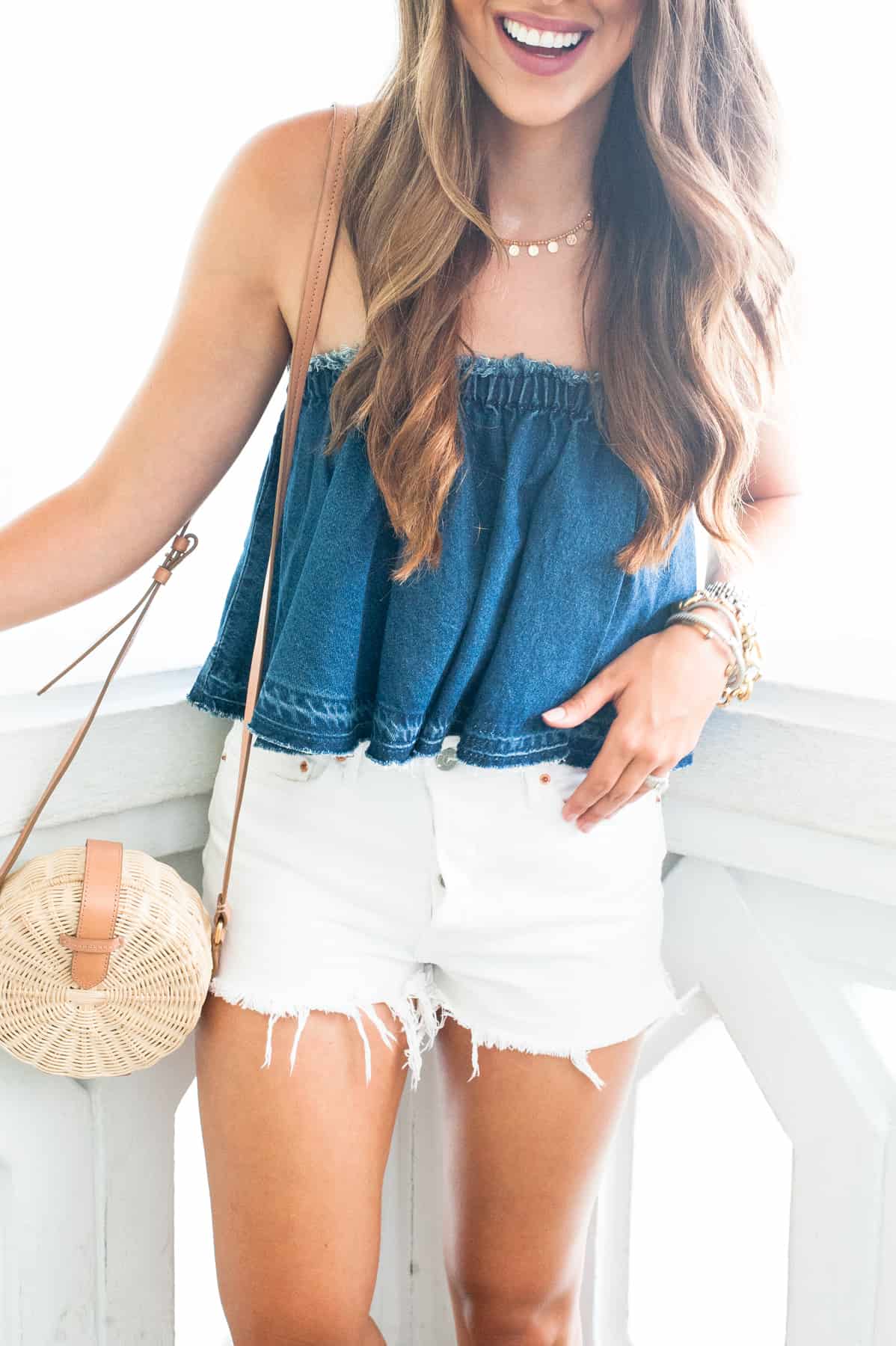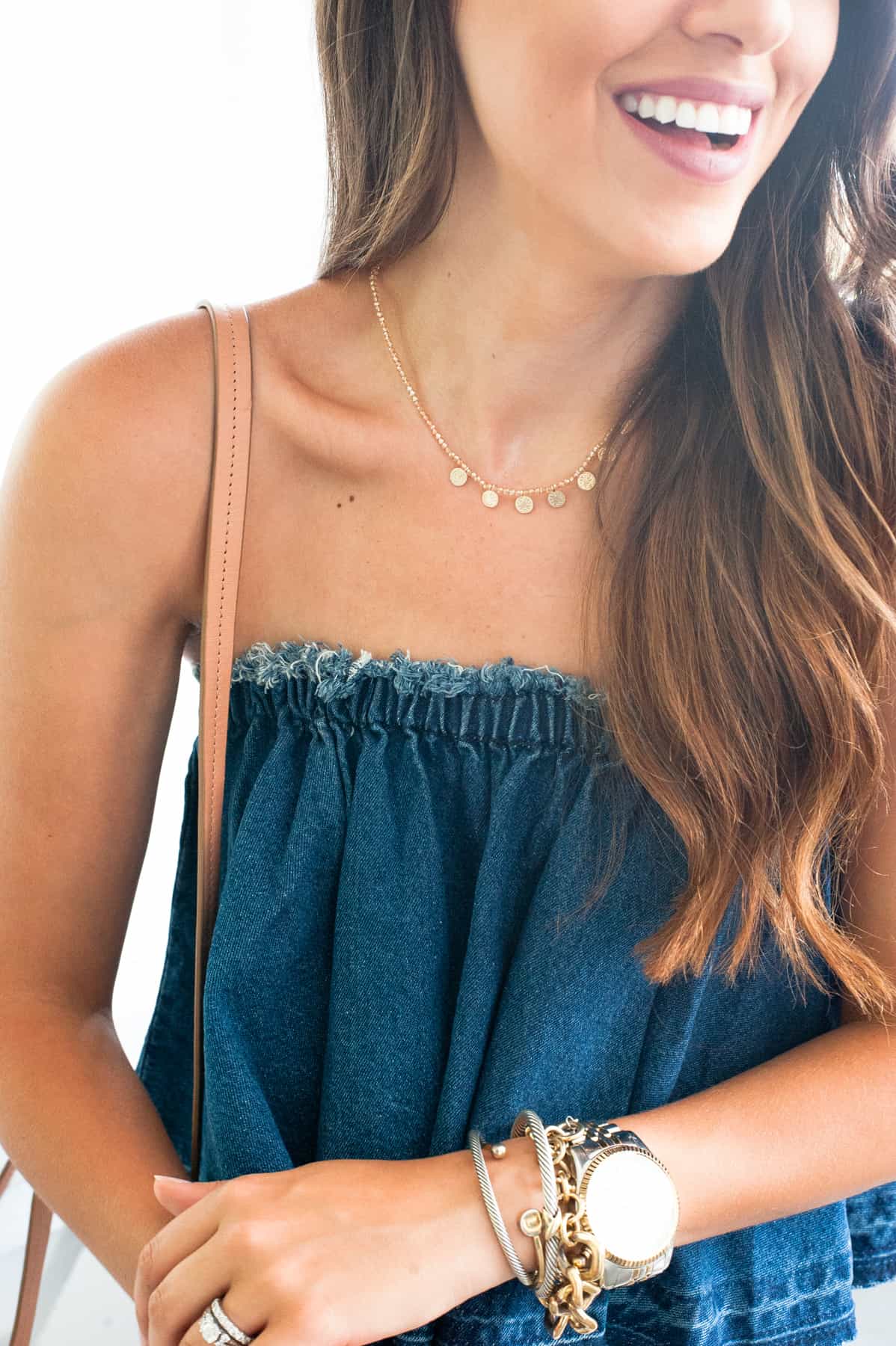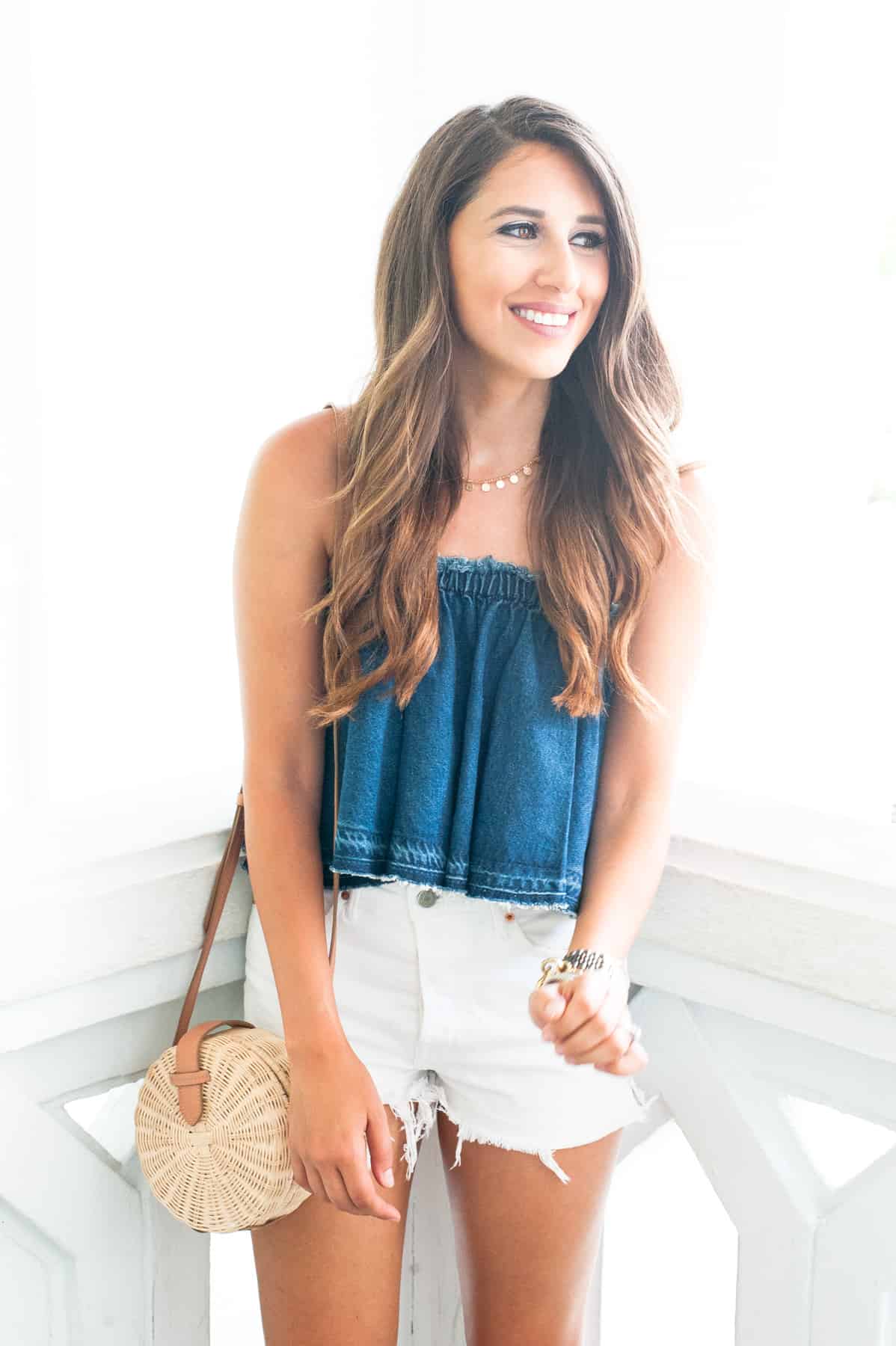 Top: JOA | Shorts: GRLFRIEND | Necklace: Canvas |  Bag: Similar | Shoes: Tory Burch (color: make up)
Does this top look familiar? Maybe because I wore the jumper version to this top to a winery in Fredsrickburg last month, here (full blog post here). Or you probably saw it on my insta story last week on the way to Phi Phi island and last night on my try on session. None the less, I love this top and am obsessed with how thick the denim material is. It's the perfect elastic that isn't too tight and snugs just right for that comfort level of a ten. I also have summer heat on my mind and the sleeveless option is perfect to keep you cool. I paired this top with my summer white denim shorts. I can't decide if they are too short and I need to give them away or I am being drama. I all about comfort and when I am wearing something too short, I feel like I constantly have to watch my self.
I also got this choker before the trip and haven't taken it off. It's such a dainty precious choker and comes in a couple colors! I am loving a bare shoulder, choker necklace, and a top knot! It has been my go to!
Happy Monday darlings! Thanks for being so patient with me with my lack of posts last week. I am so glad to be officially back and in the swing of things! I am prepping for some fun posts and working on my Thailand / South Korea diaries – hopefully will get to them by this month!
Oh & think this top would be perfect for some Fourth of July festivities. Just need to add a fun red lip and you would be good to go. I had another fourth outfit planned for today but that sucker got sold out! I waited to long to share, oh well! Check out my other fourth look here.