Denim and Black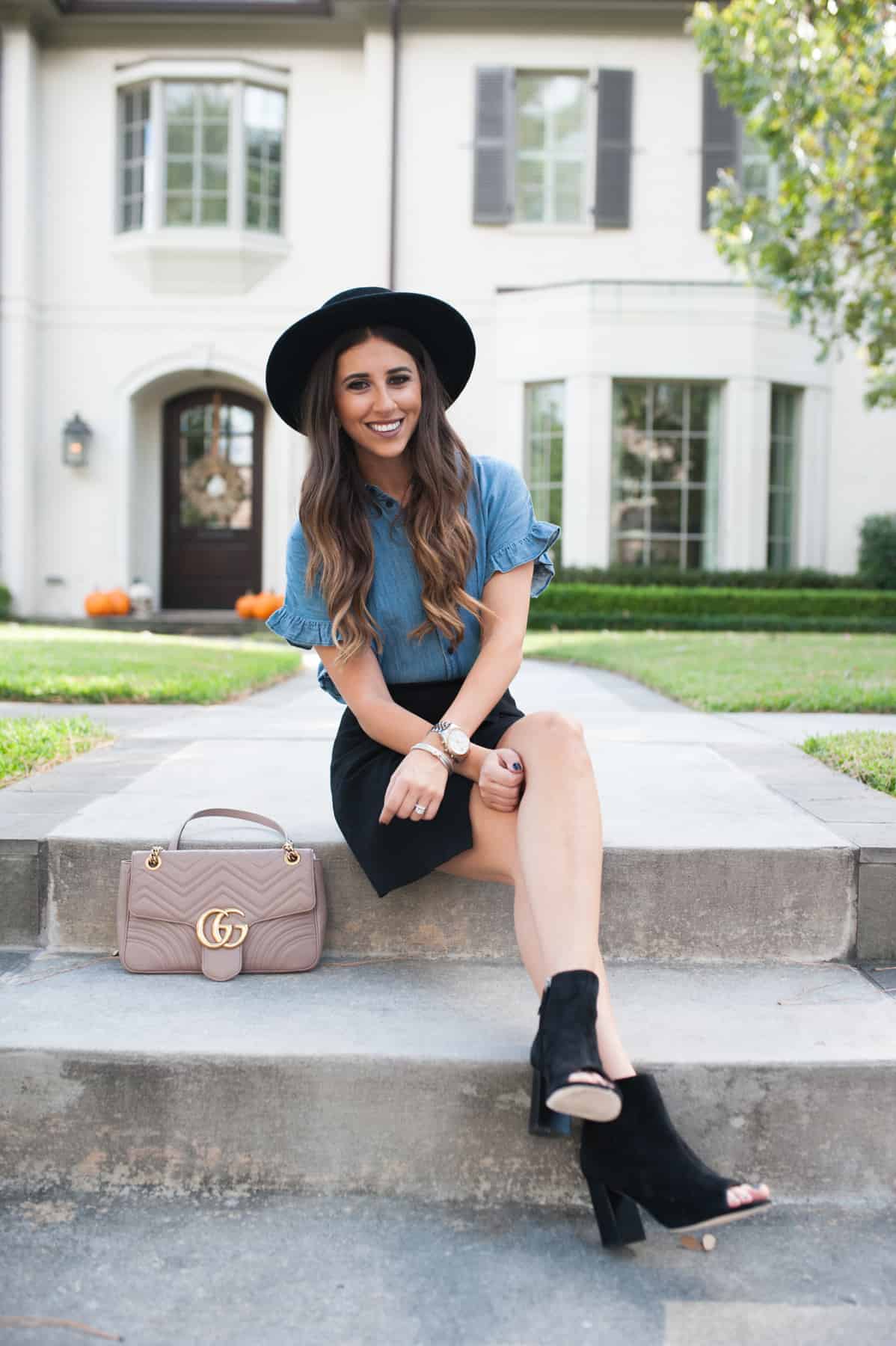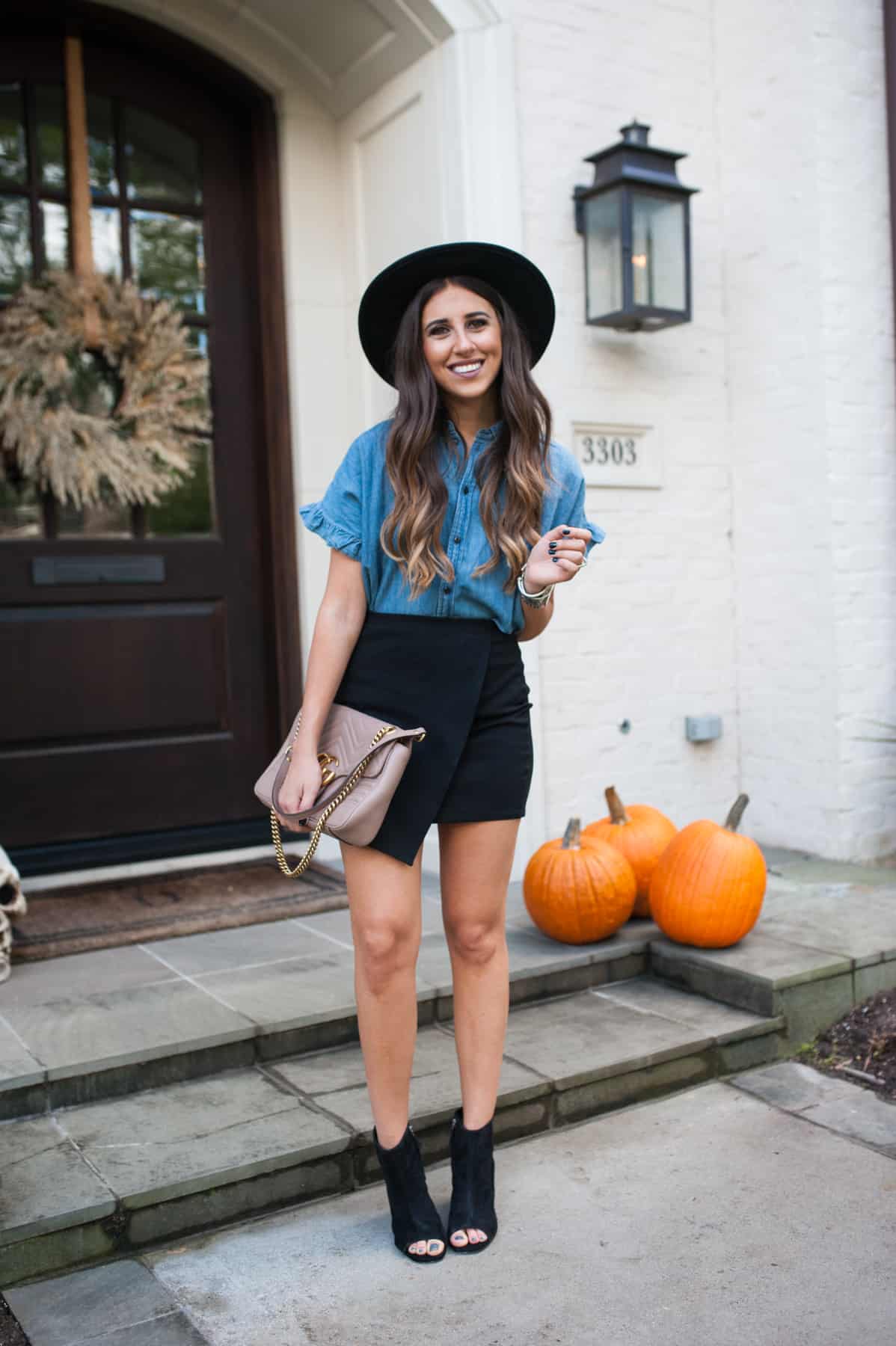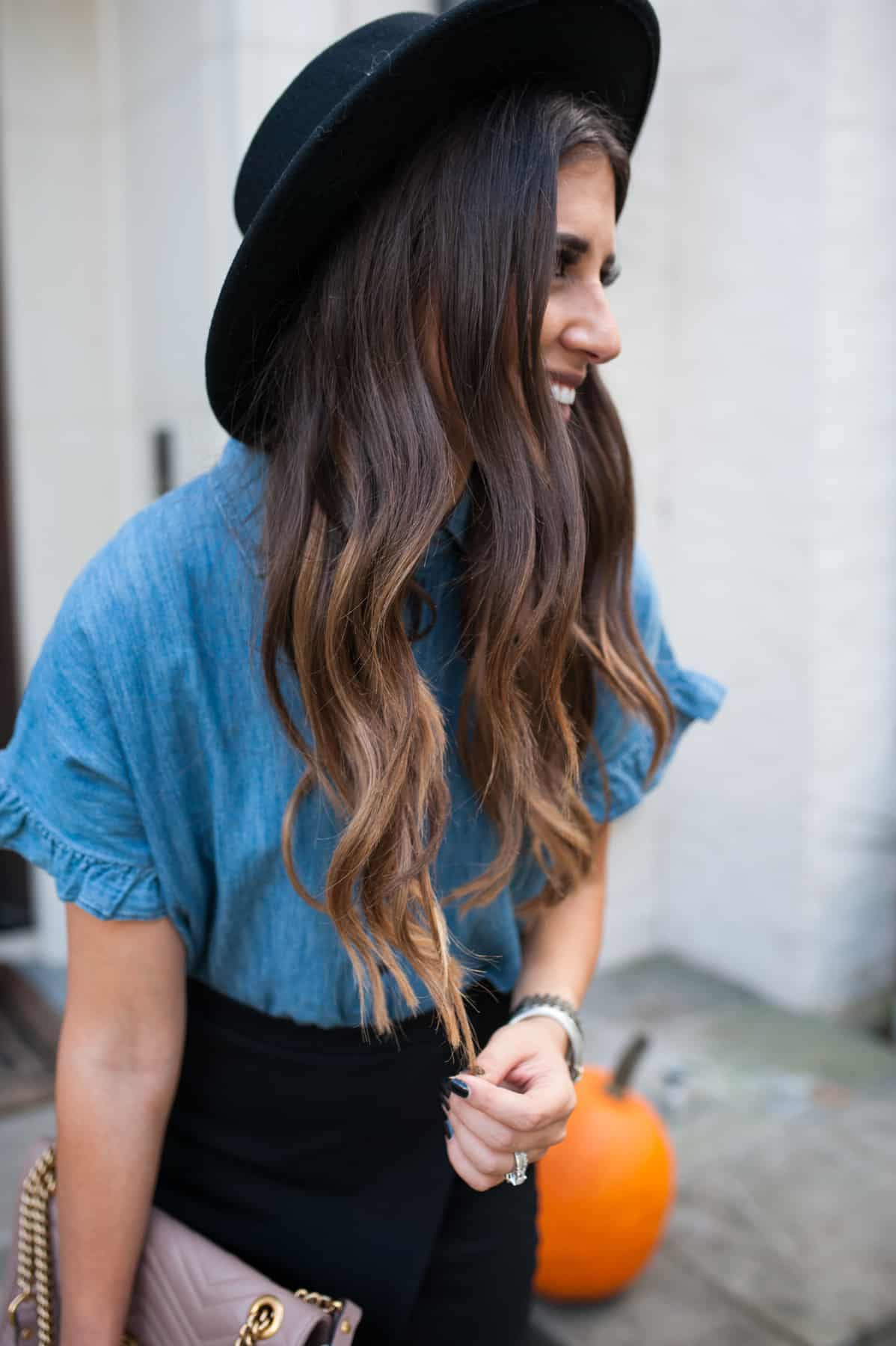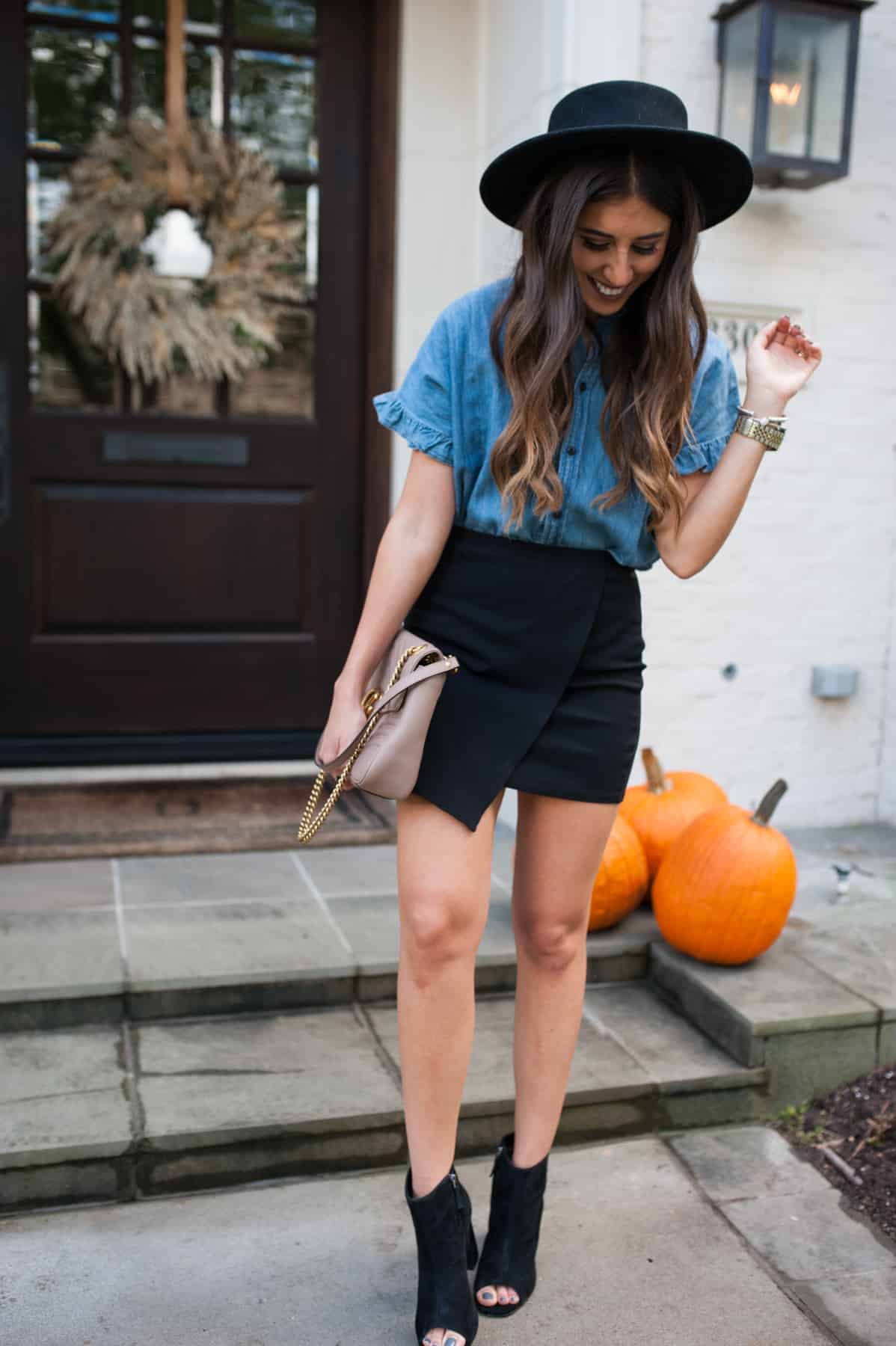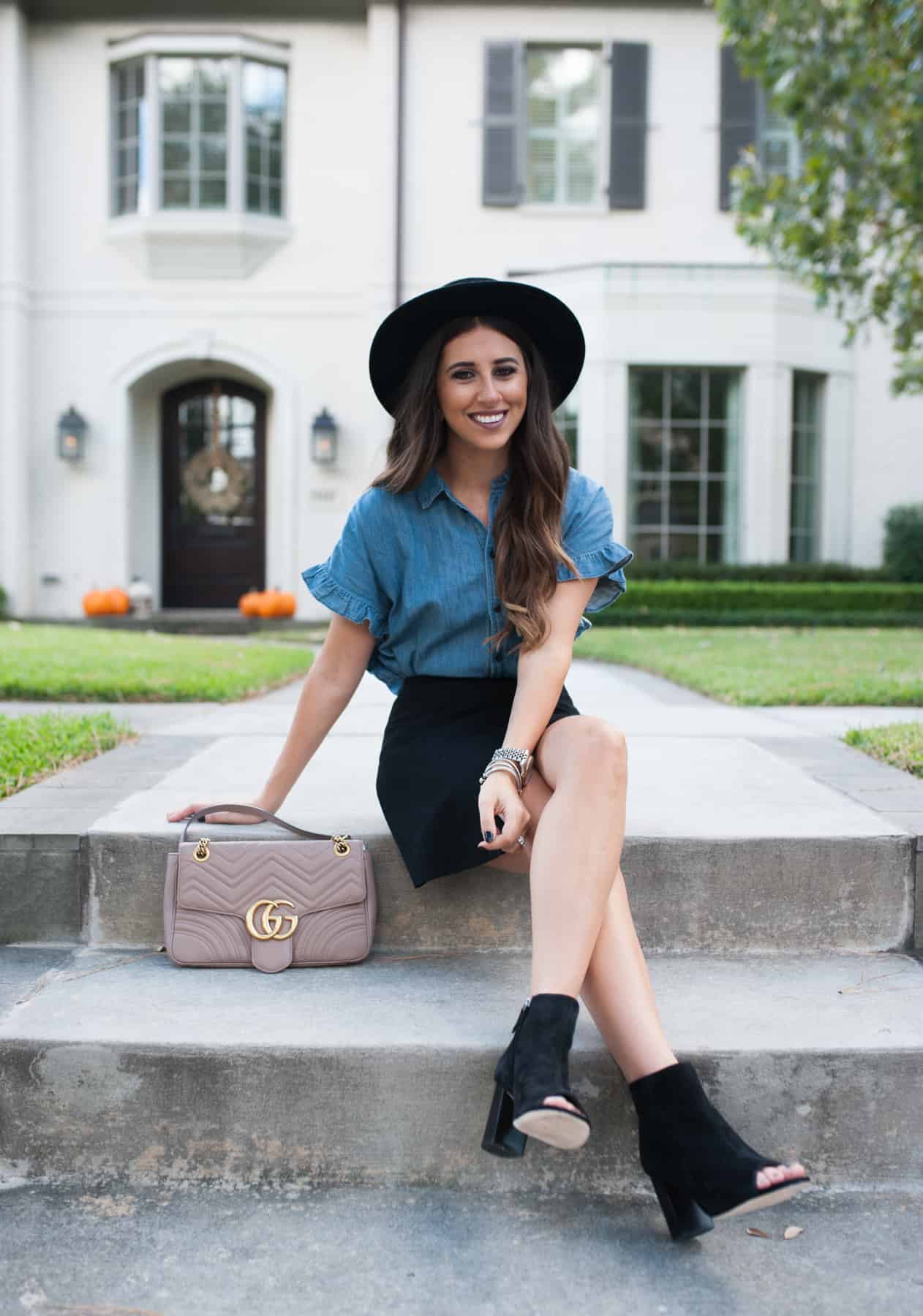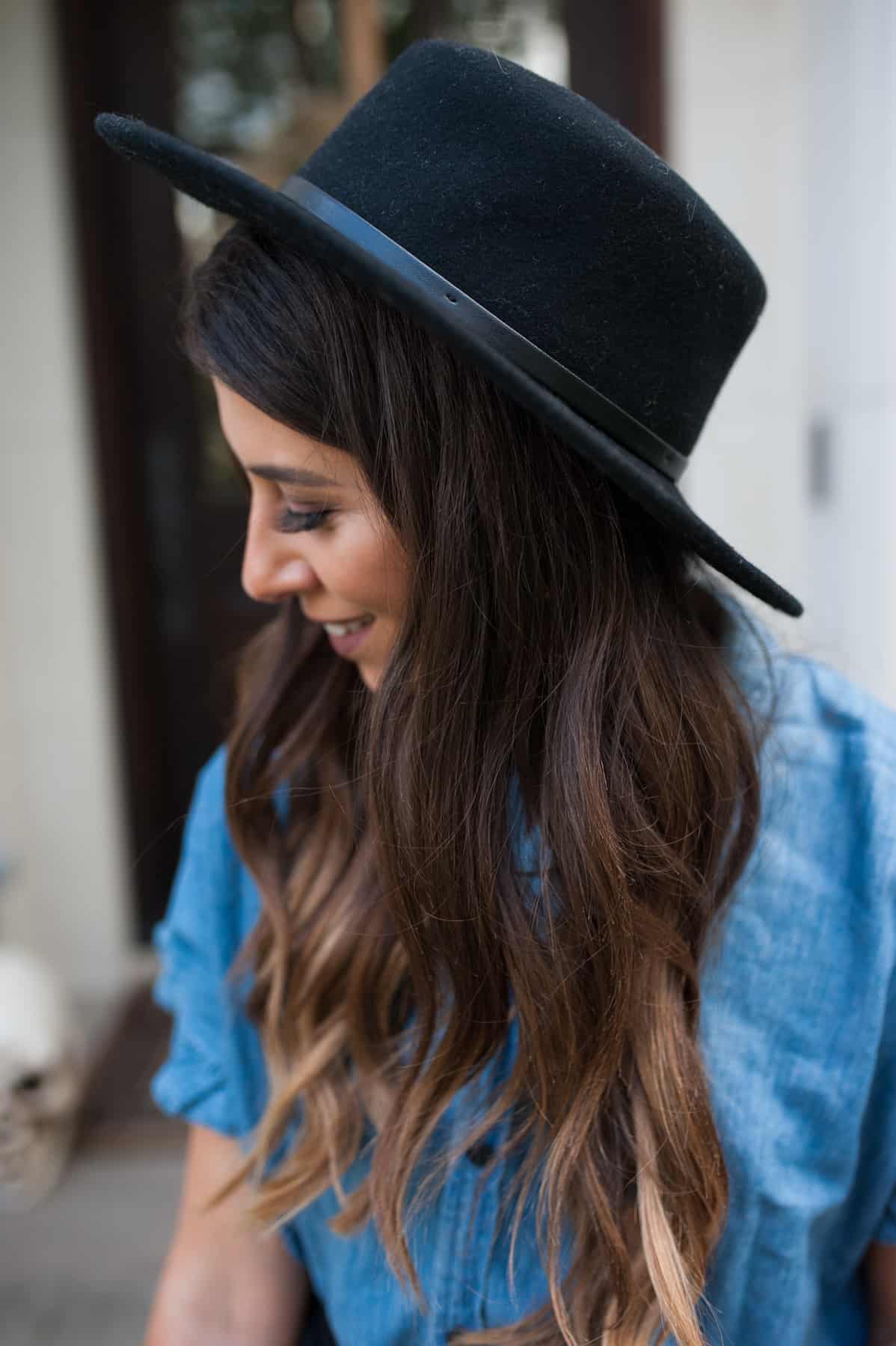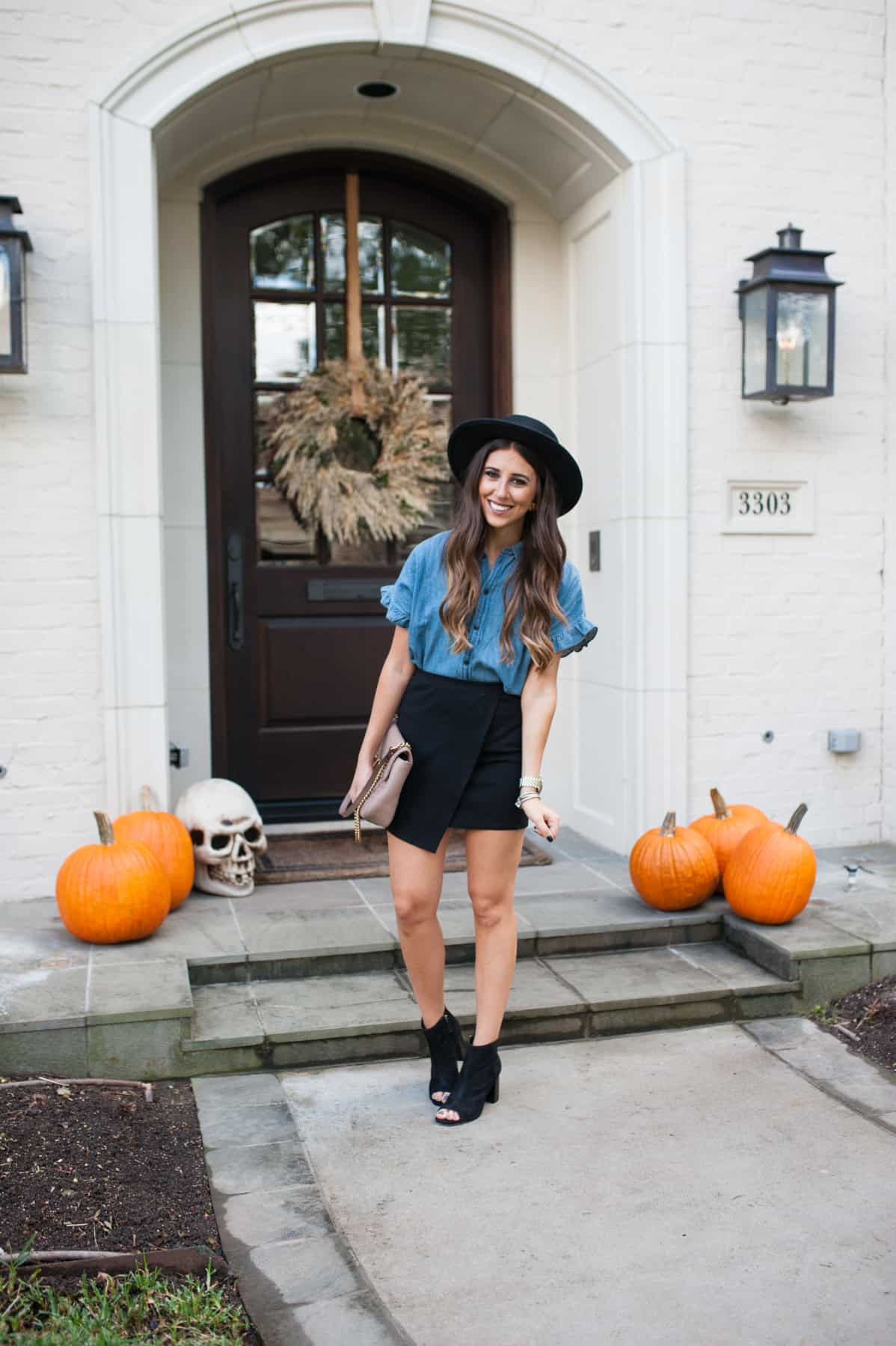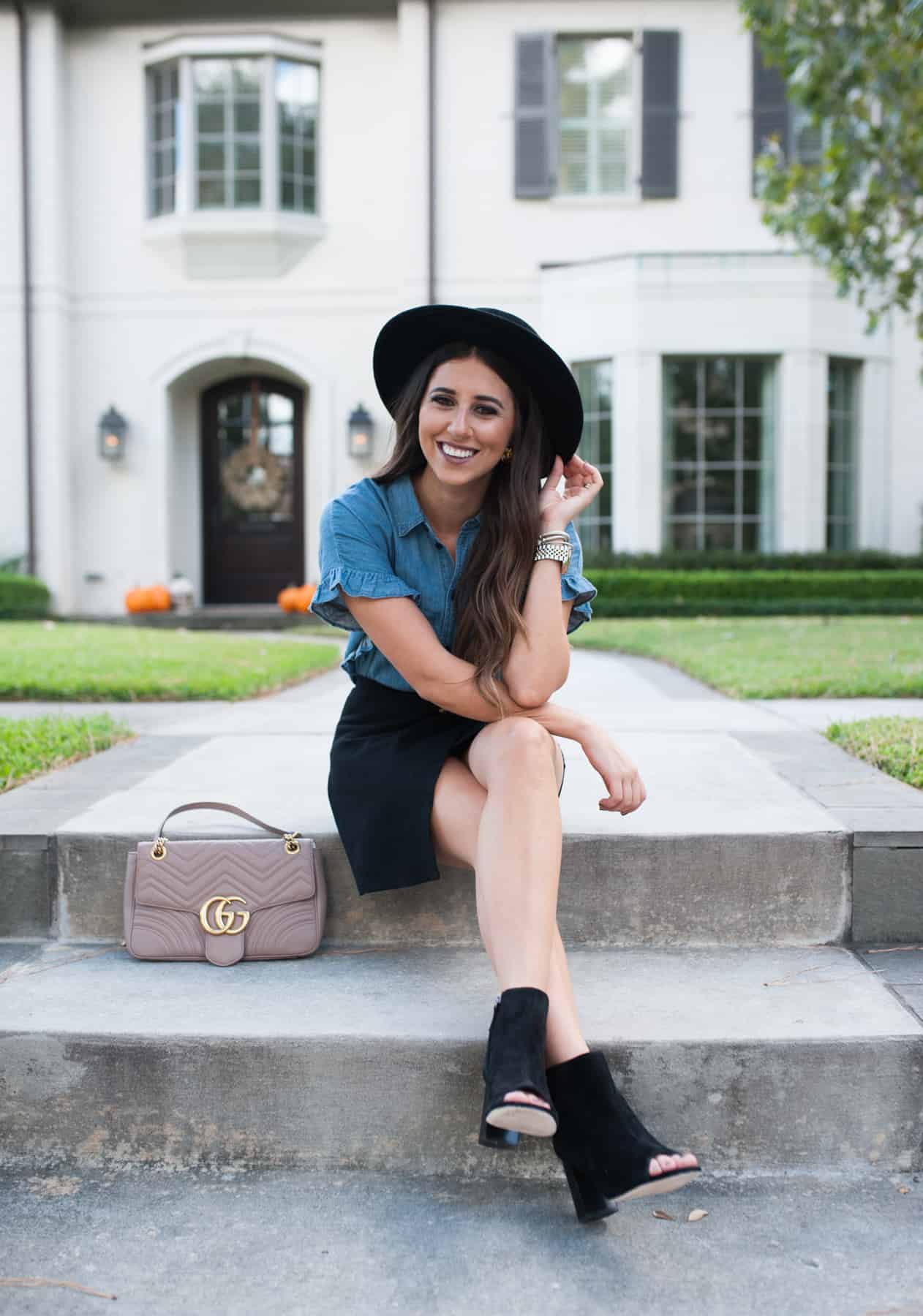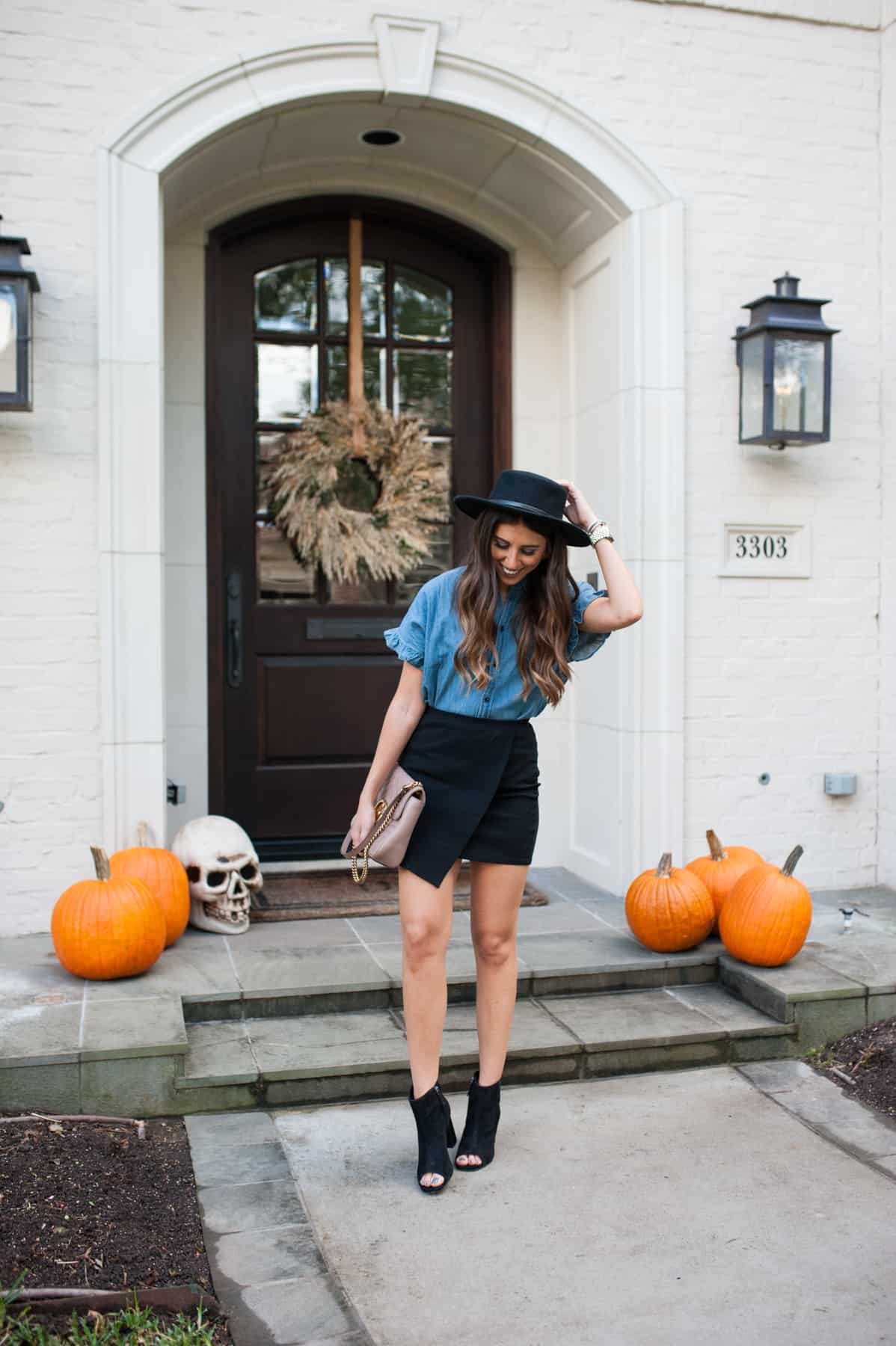 Shirt: Madewell | Skirt: Top Shop | Hat: Halogen | Shoes: Johnston & Murphy | Purse: Gucci | Watch: Michael Kors | Bracelet: David Yurman | Bracelet: David Yurman
Ok recently I have had so many tan shoes that I realized I should pick me up some black booties. They actually surprisingly were harder to style until I came across a look like this on Pinterest. Yes, I go to Pinterest for inspiration ever so often because sometimes I just get in a rut! Recently a lot of the clothes I have been getting in has not inspired nor excites me. I have been sharing only the items that I adore and doing LOTS of returns . Maybe it's just this transitional period of waiting for it to get cold outside. Anyways, if you are ever in a rut about how to style something, that is what I am here for! You can take a look at my feed and blog and I hope to be some inspiration to you similar to how Pinterest is too me.  You probably have all 3 of these items in your closest so super easy to recreate for a dinner date with friends or the boy!
Happy November! I can't believe only two more months of 2017 is upon us. WHERE HAS TIME GONE?! I am headed on a road trip to Dallas and super excited to get out Houston! I have been keeping myself SUPER busy but excited to do the same in Dallas with some friends and family!
PS you can follow me on Pinterest here!