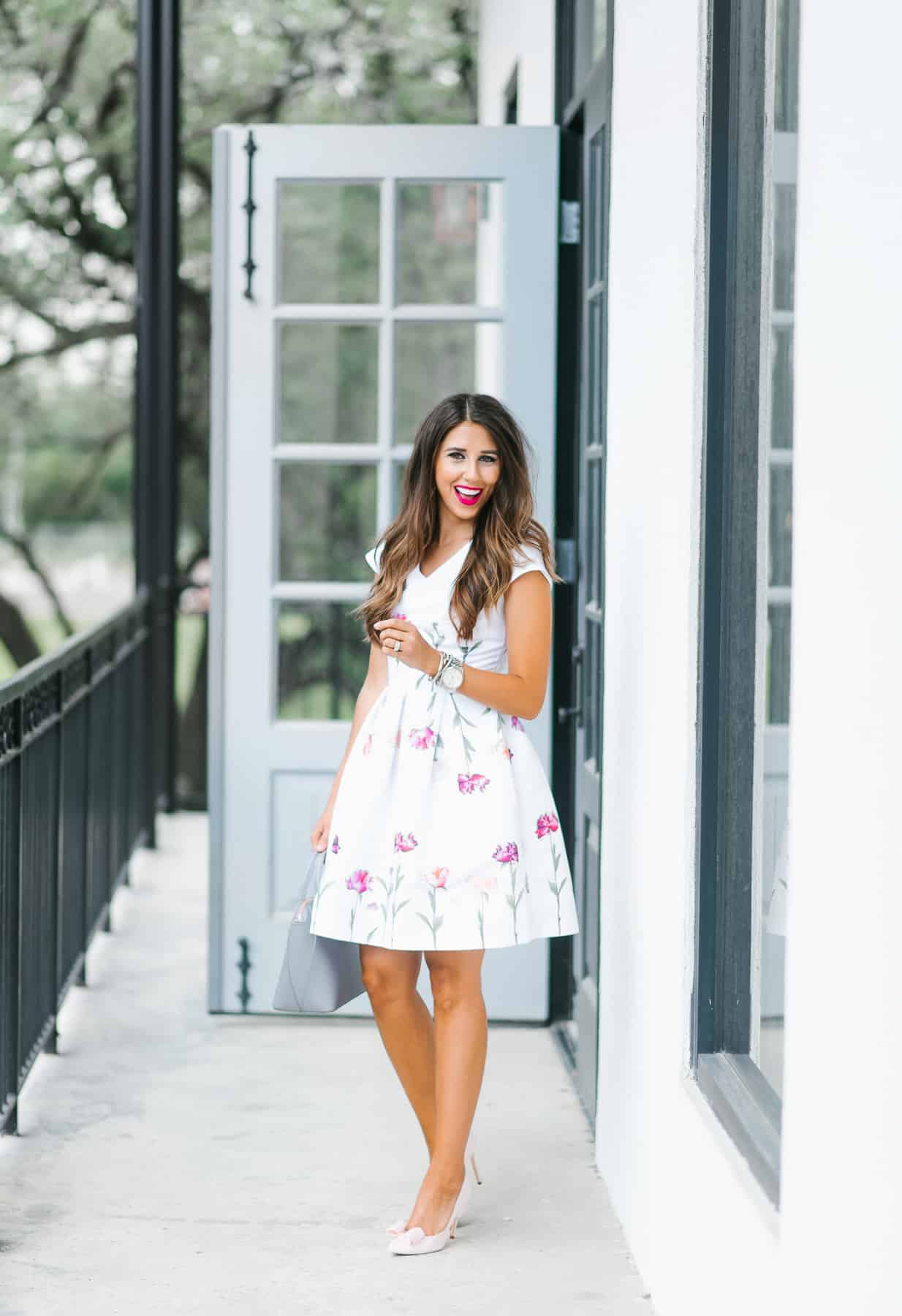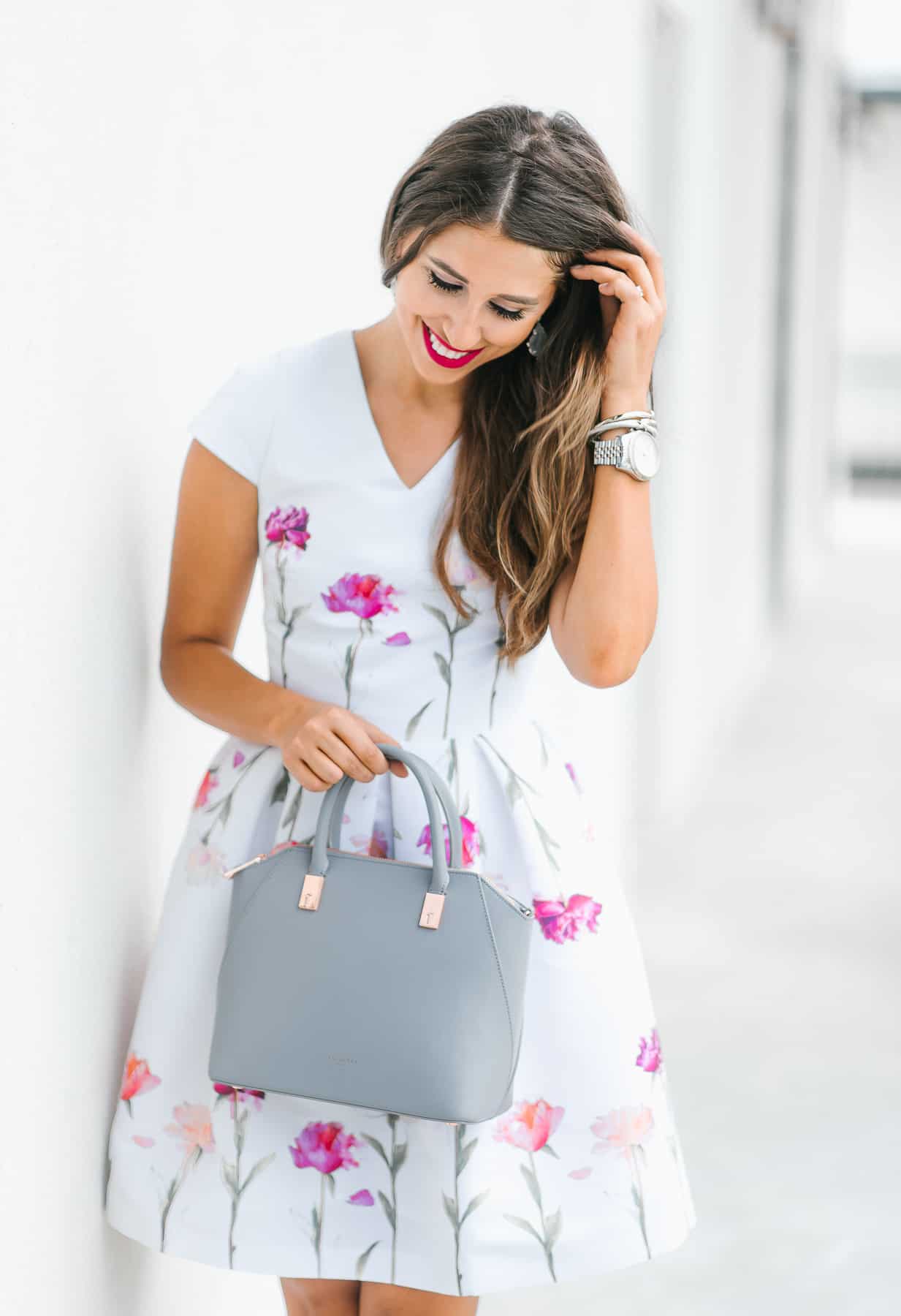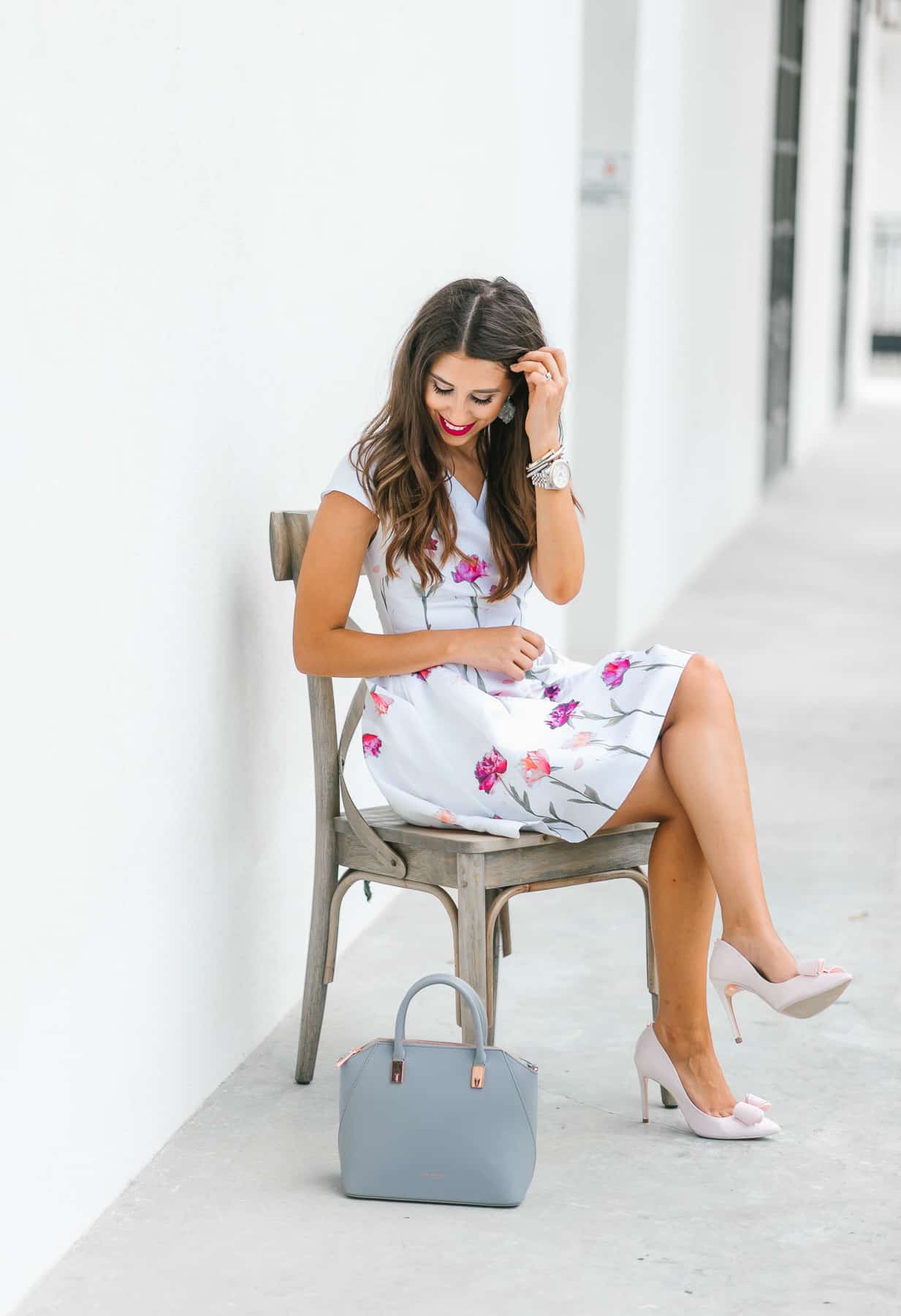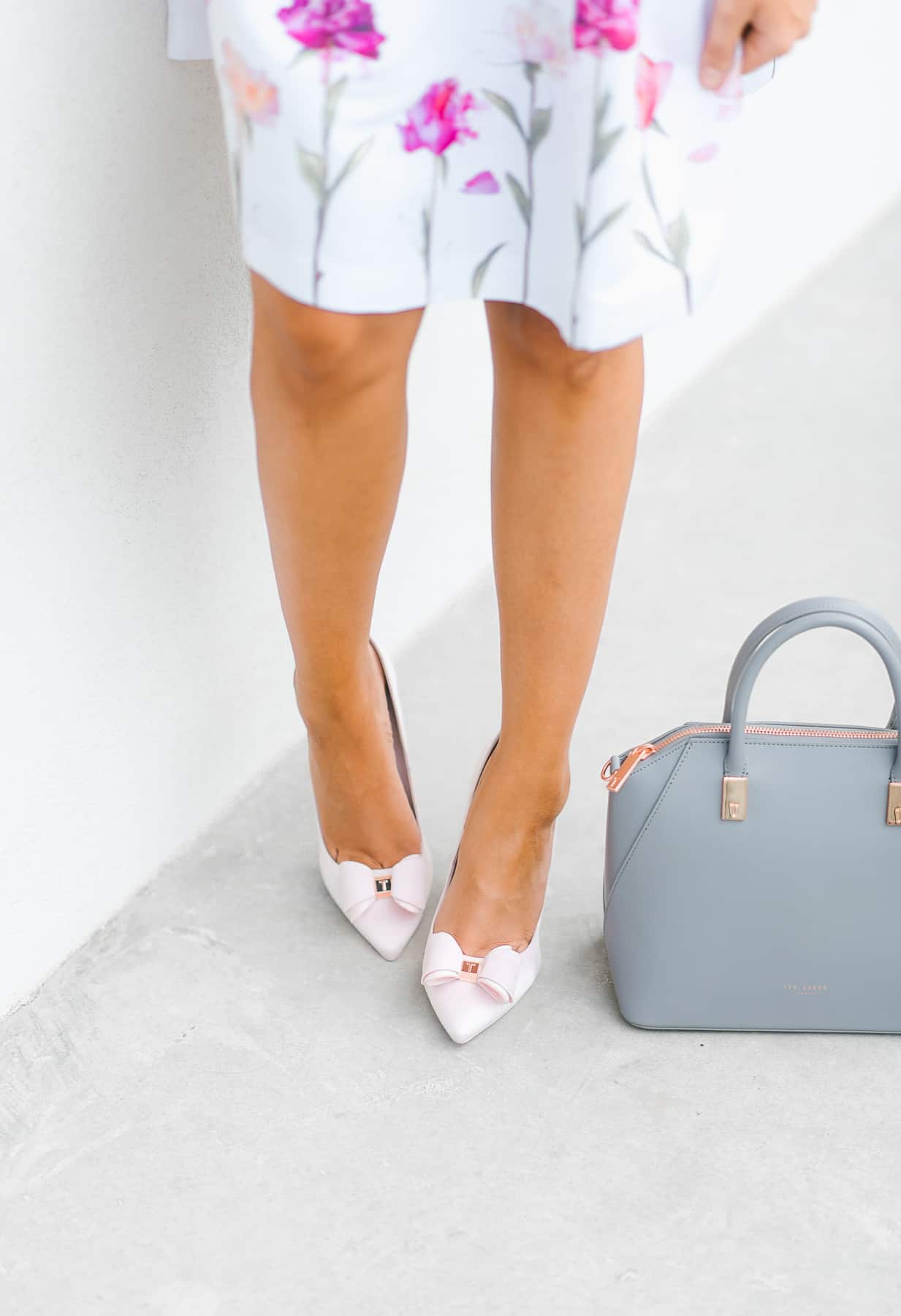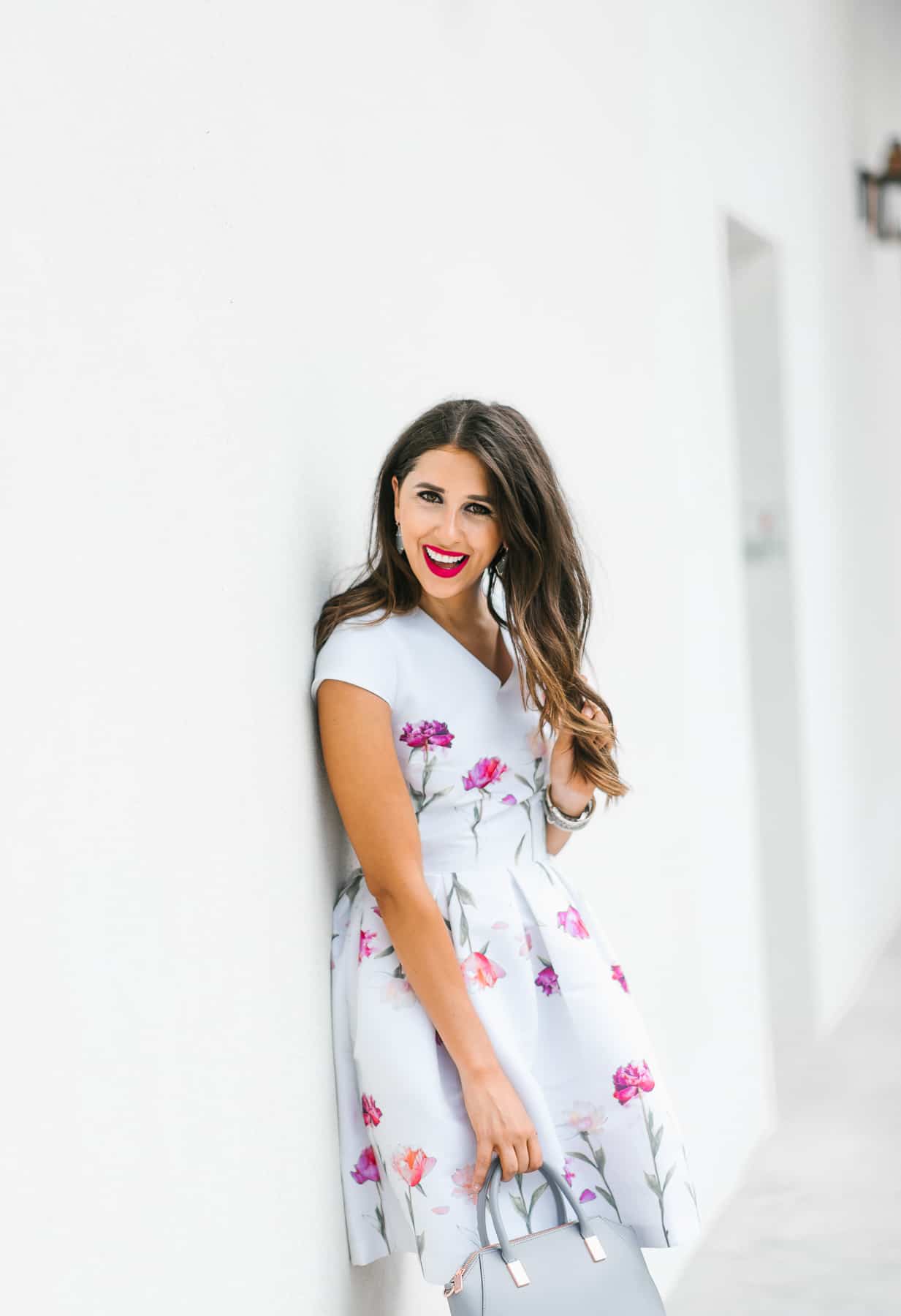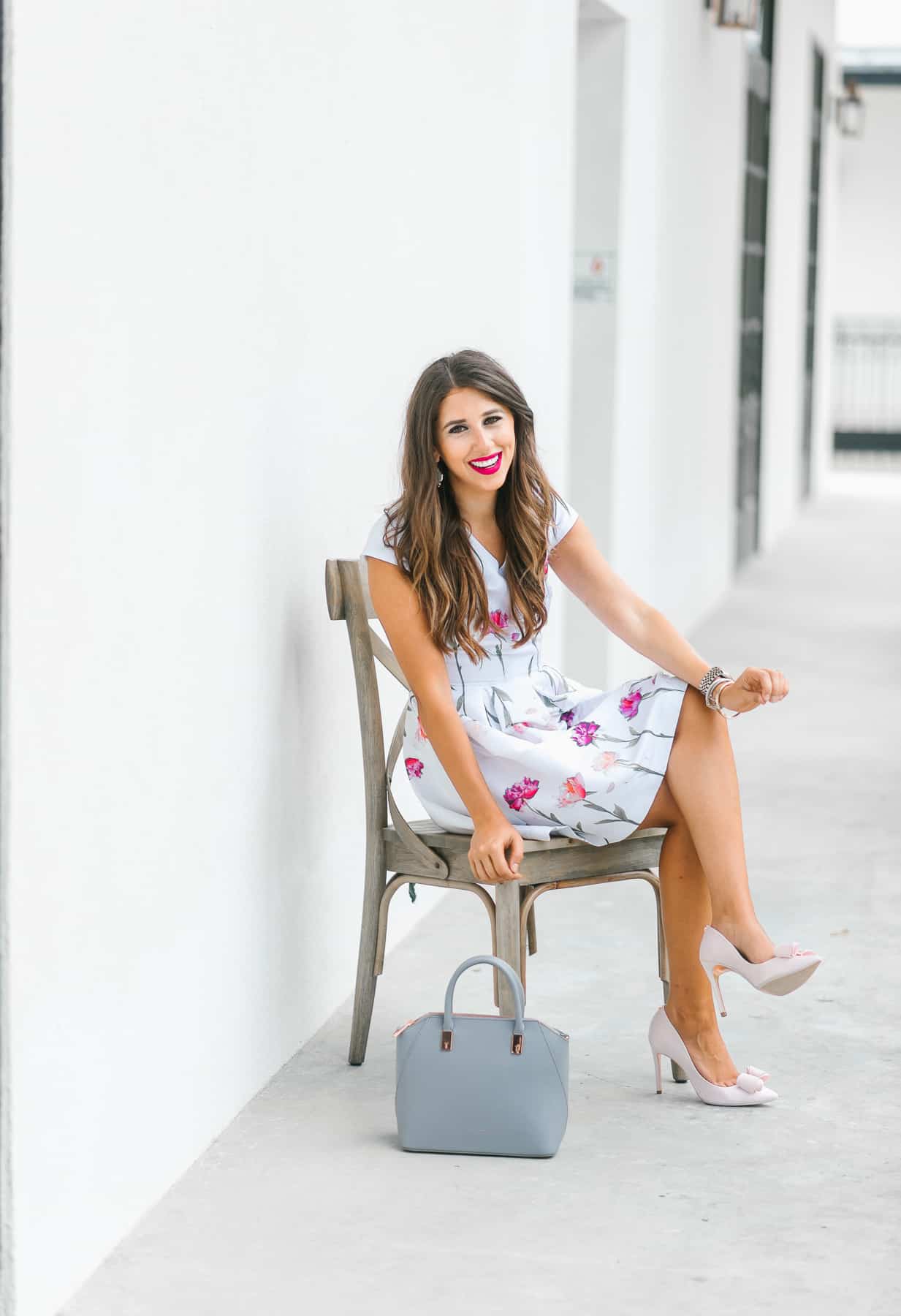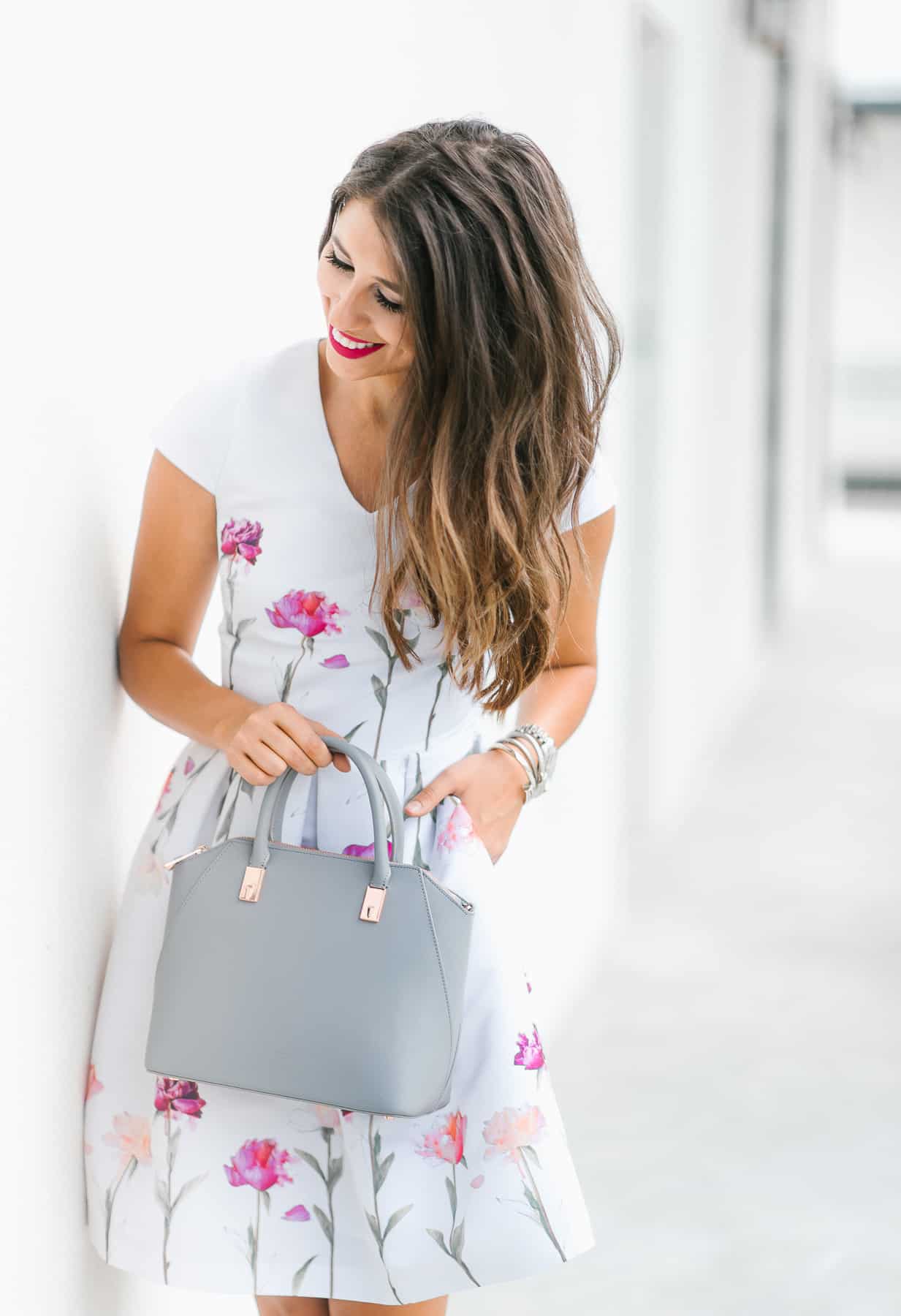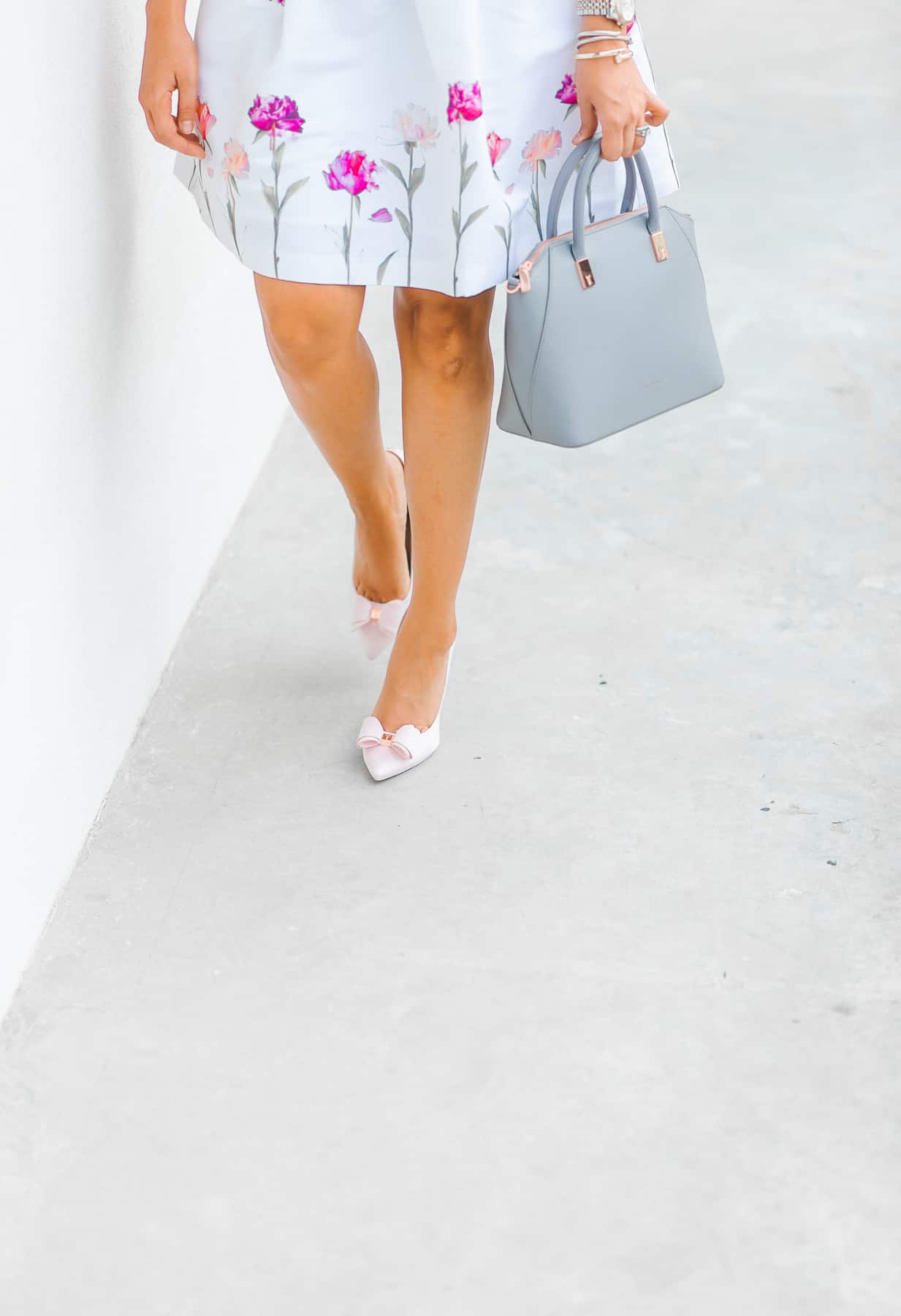 Dress: Ted Baker | Purse: Ted Baker | Shoes: Ted Baker
Don't I look all jazzed up and ready for a Ted Baker tea time? That's because I kind of am! I am wearing this precious dress to tonights' preview of Ted Baker opening in Houston and I am so excited for it! I remember stepping foot into my first Ted Baker in Las Vegas and thinking how we need one of these in Houston. I have had friends stop in the London location and said it was dreamy so I can't wait to see how the Houston location will look! I am like 90% sure the next tea party I am invited too, I will crack out this outfit. If you have any special event coming up, Ted Baker is the perfect place to stop and look for that special dress! The store is officially opening this weekend in The Galleria's Saks Fifth Avenue wing and you can't miss it. I'll try to take a couple snaps this evening of the event!
Is it just me, or is the week going by sooooo slow?! I think it's because I am home alone and it's kinda no fun! I thought I liked being home, but I officially don't lol! Anyways, today before the event my agenda is to start home decor shopping, FINALLY! I got super inspired the other night on Pinterest and think I have an idea of what color scheme I am going to go for. I even went into Homegoods yesterday and walked out with 2 paintings, 1 lamp, and 2 pillows which is very surprising. I was going into Homegoods every week and walking out with nothing so I think things are starting to roll!