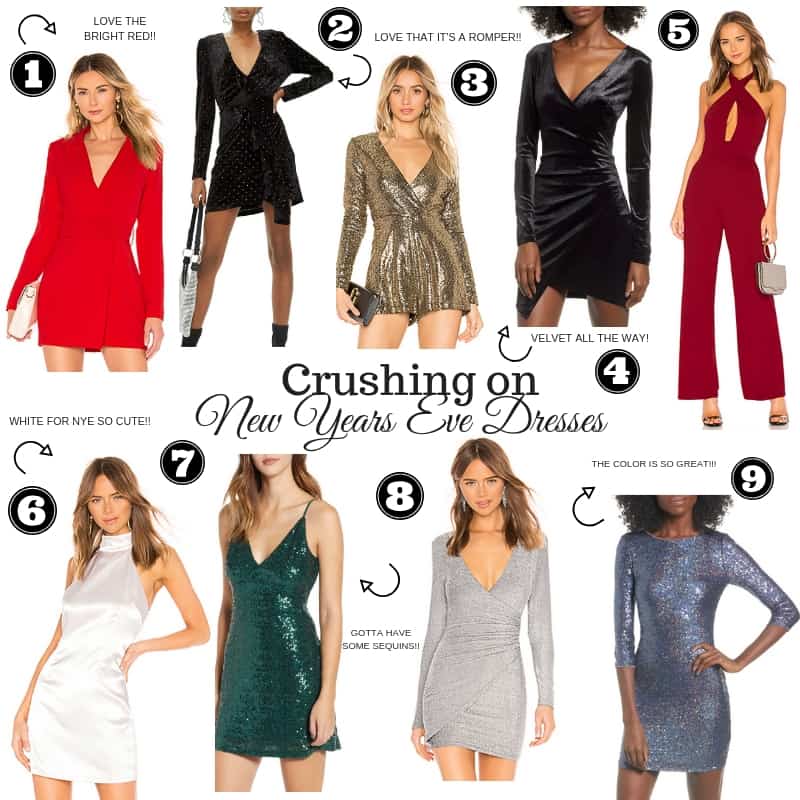 1 by the way: LOVE this bright red for new years! Also, its long sleeve which is great for the cold!
2. Topshop: This little dress adds just a little something extra to the classic black dress for New Years look!
3. by the way: Of course I love this because its a romper which are super comfortable!
4. Tiger Mist: Velvet is a go to for me! This looks so classy and flattering!
5. by the way: This little cutie is on SALE and I am obsessed! The perfect piece to change it up from a classic cocktail dress!
6. Superdown: I think white for New Years is so great and I love the satin this one!
7. Speechless: If there is a time you can be extra and add lots of sequins to your outfit, it is definitely New Years Eve!!
8. About Us: This wrap dress is the perfect metallic color!
9. Leith: The color on this dress is so fun!!