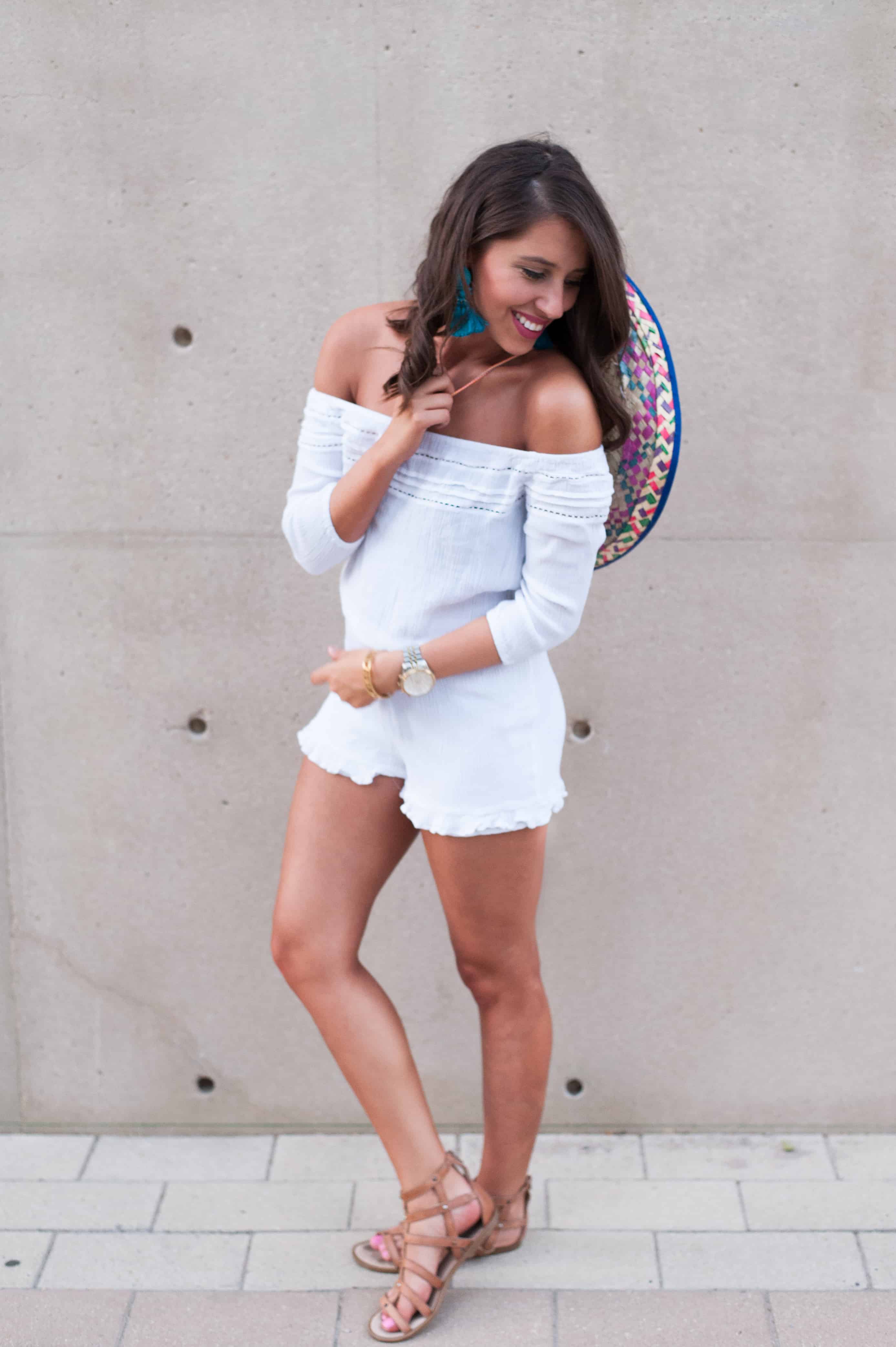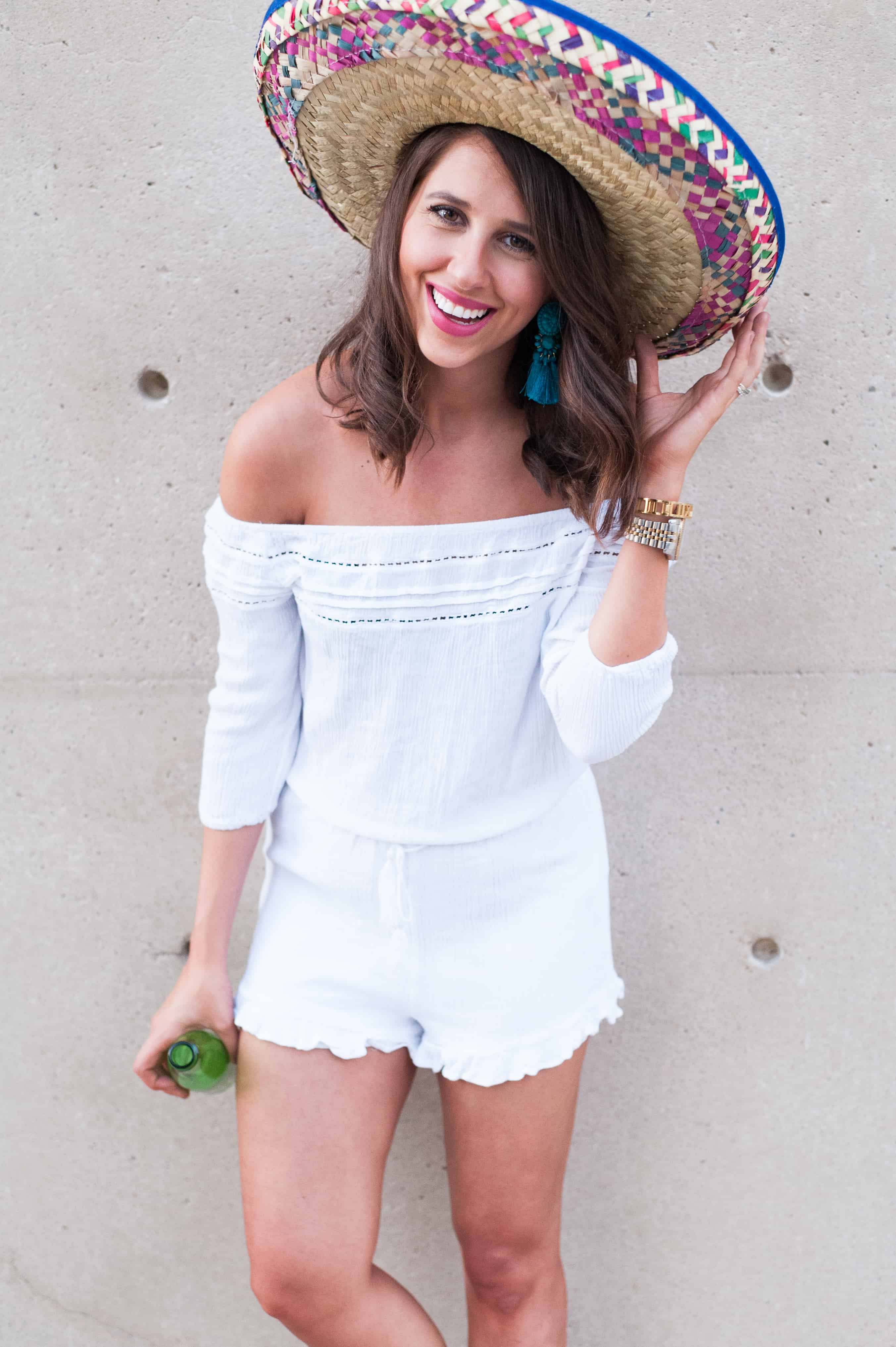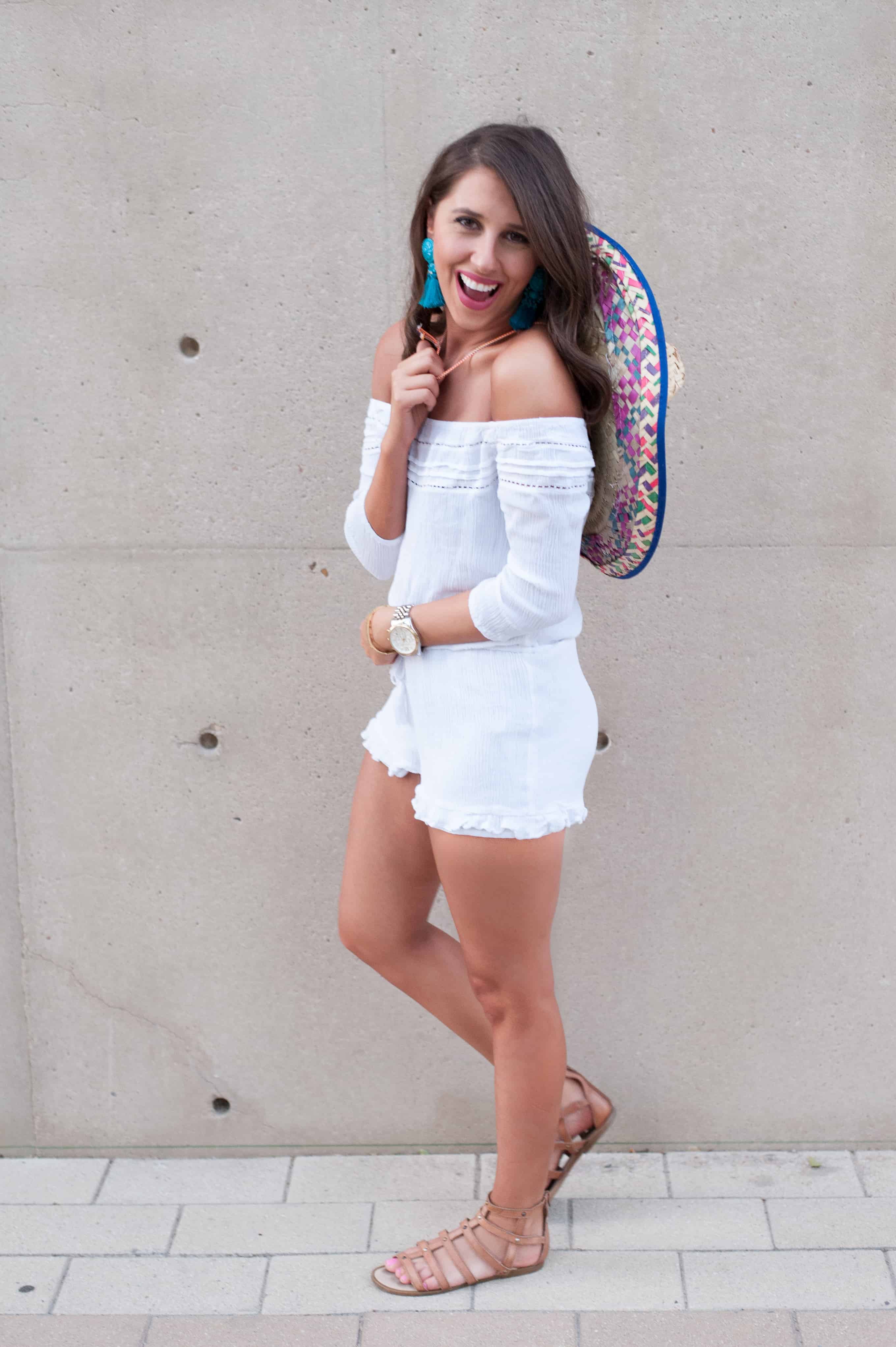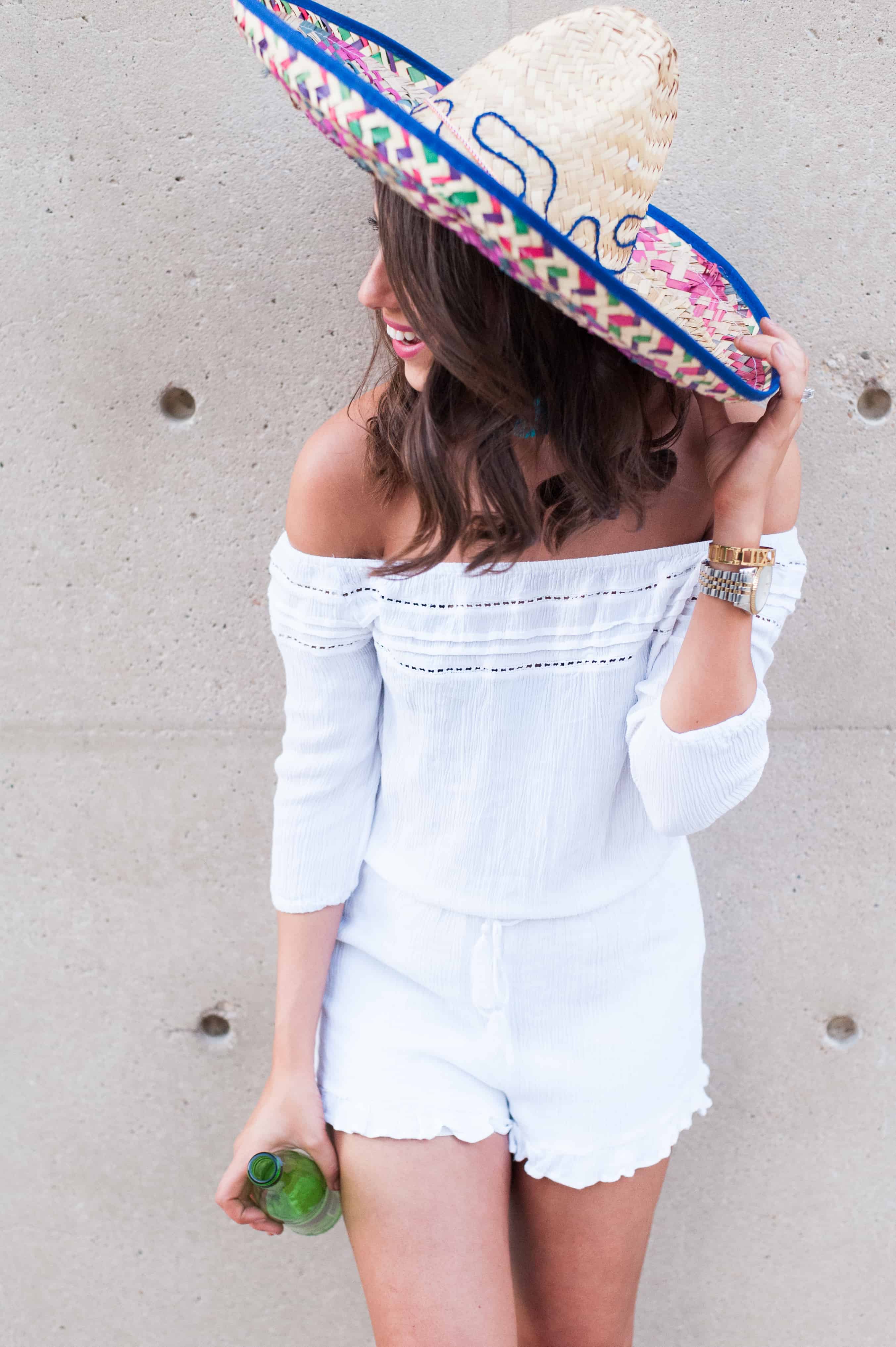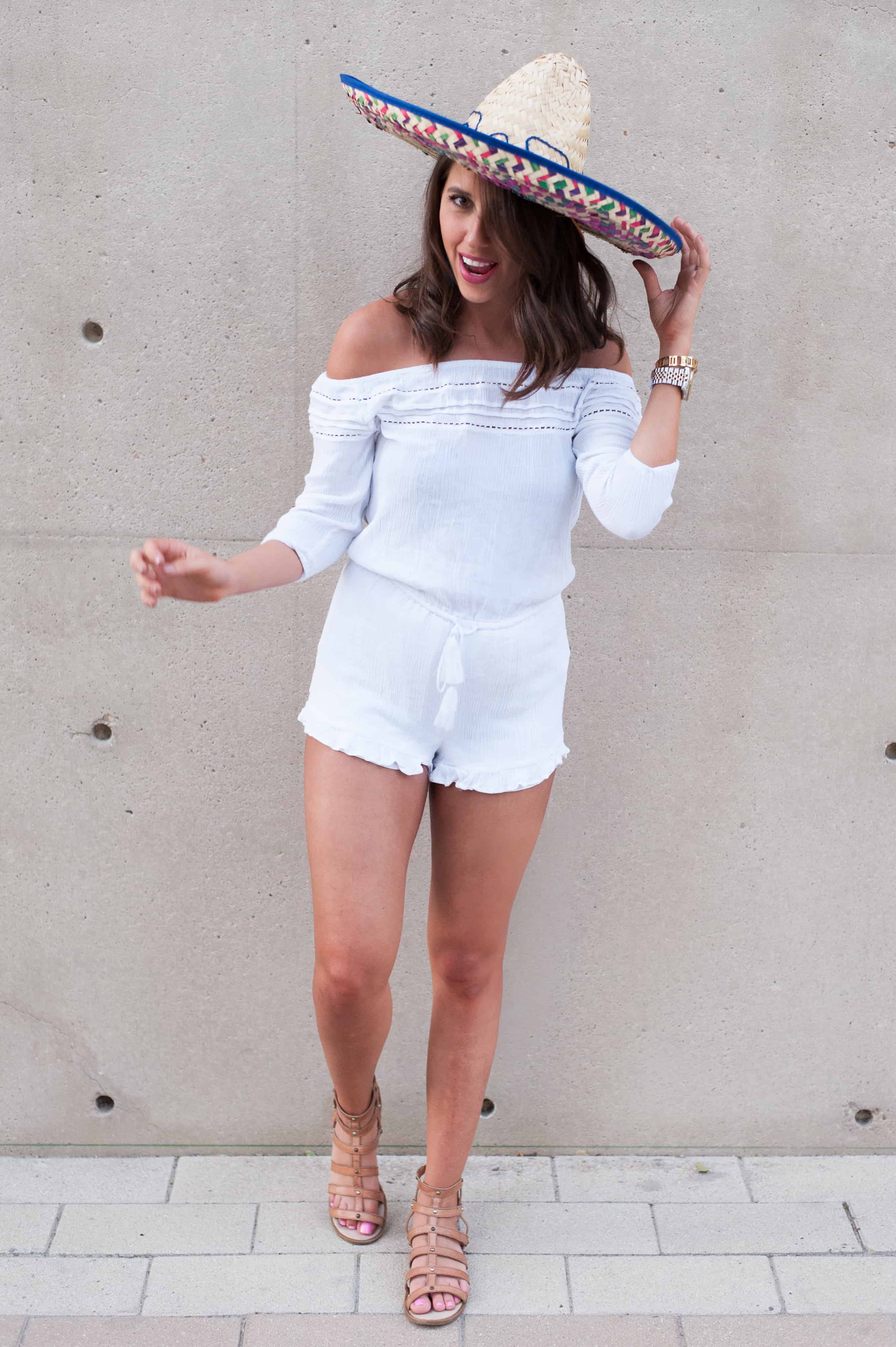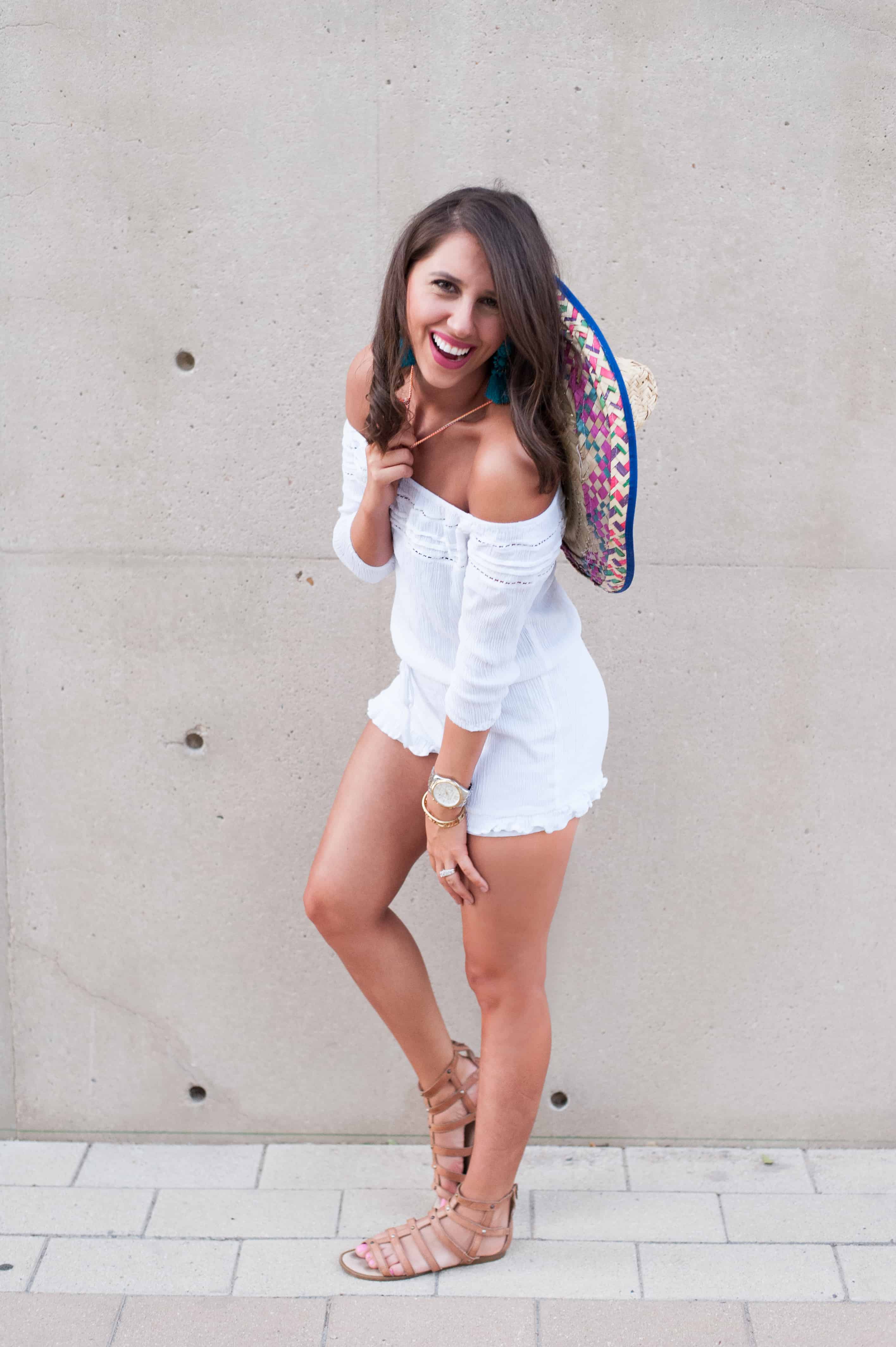 Romper: here  & here  | Shoes: Dolce Vita – similar links
So I have had this romper for years and I decided to take it out for a little Fiesta to celebrate Cinco de Mayo with you all. I found a couple of similar off the shoulder rompers here and here. I can't stop with the white and I am just sorry. I added a party hat and some lace ups to to celebrate such a fun holiday.
Oh, and I can't forget the Topo Chico that I can't stop drinking. I think I hit that old person stage where I just love sparkling water. I order it everywhere now. I remember being at a bar a couple of years ago and the bar tender had the Topo Chico logo tattooed on her arm. I literally thought she was insane but I now understand her obsession. Anyway enough of my rant about sparkling water, ha! I hope you all have a fun and safe Cindo de Mayo. Order a skinny Marg for me. Sadly, hubs and I have to skip out on the yummy Mexican food tonight because we are on the way to NYC! We literally drove straight from Austin to the airport. It has been crazy around here but I love it. Follow along on social media to see what we are up too!