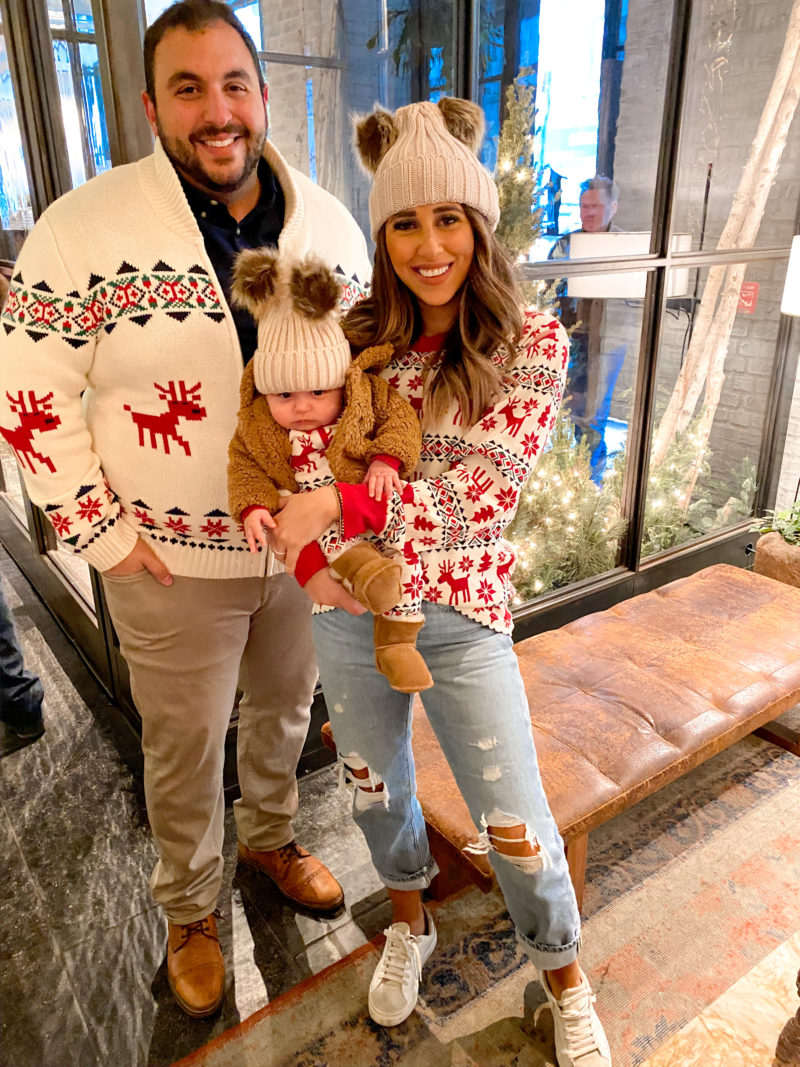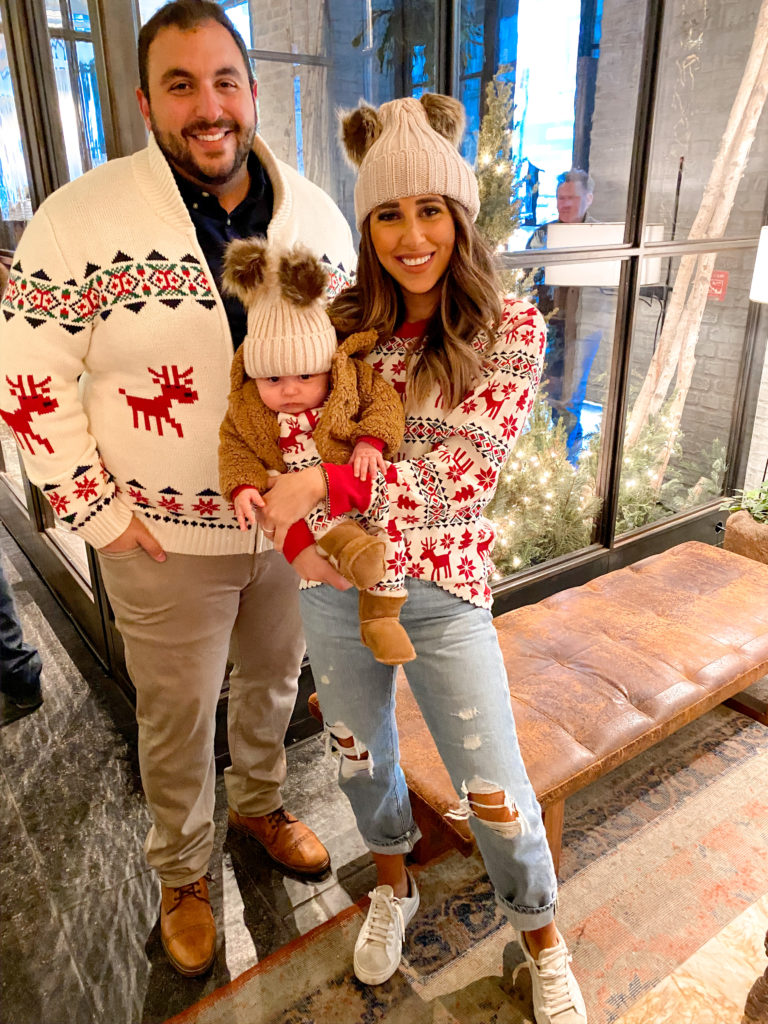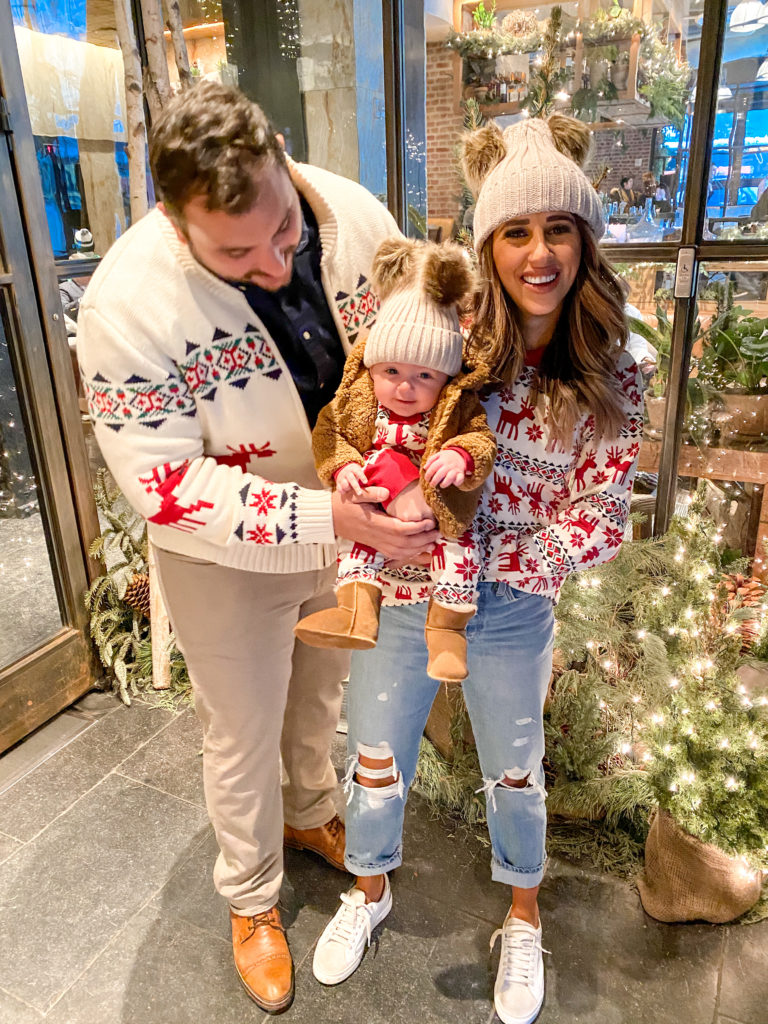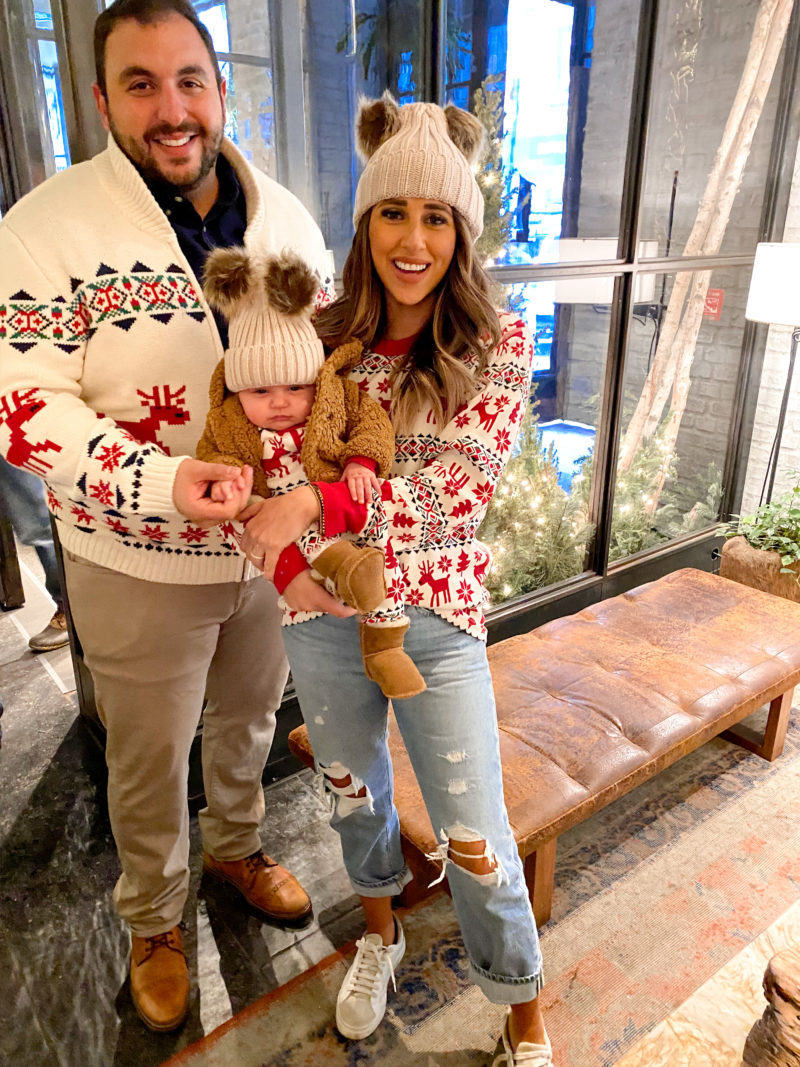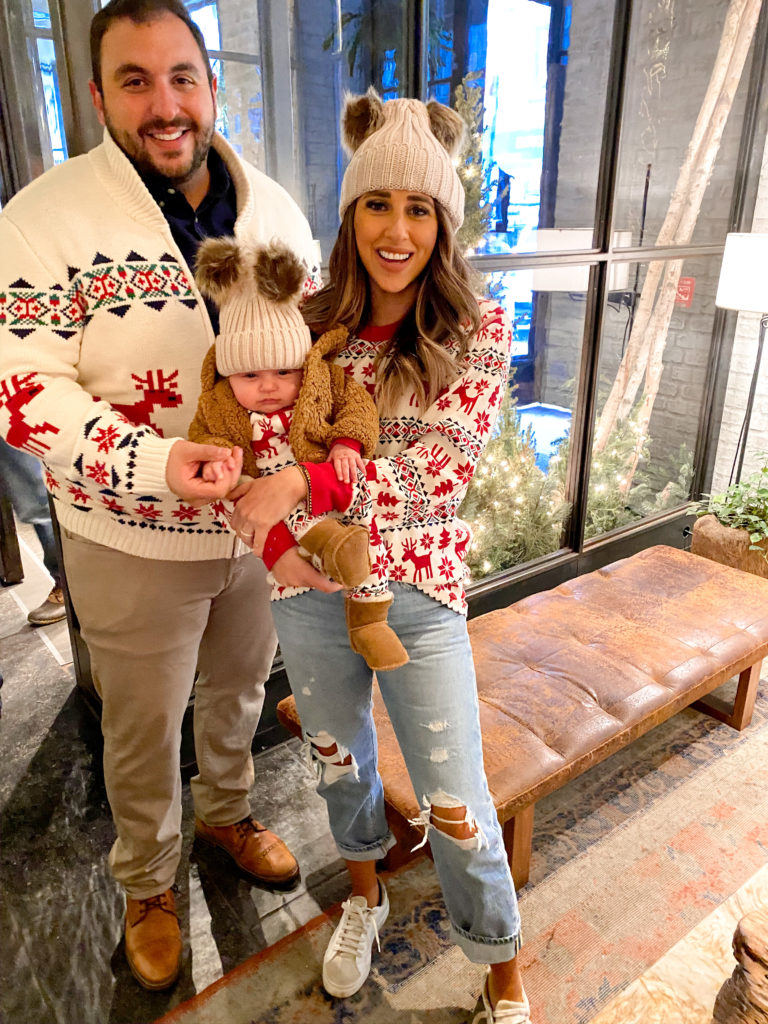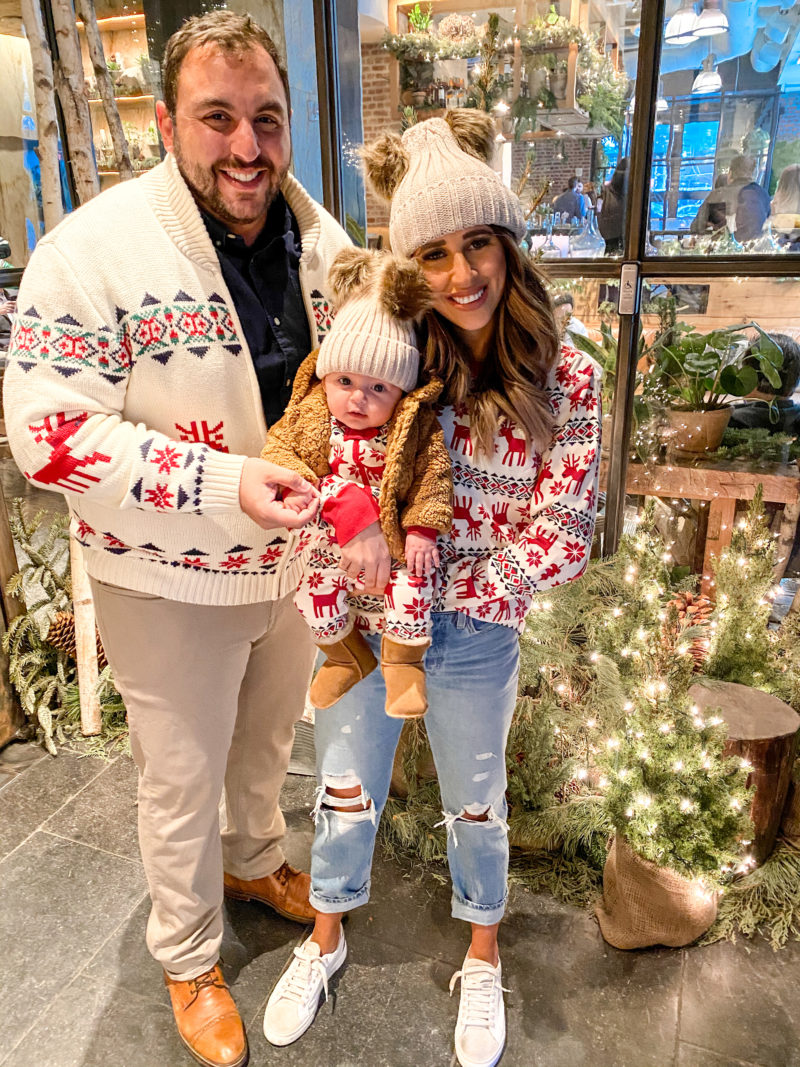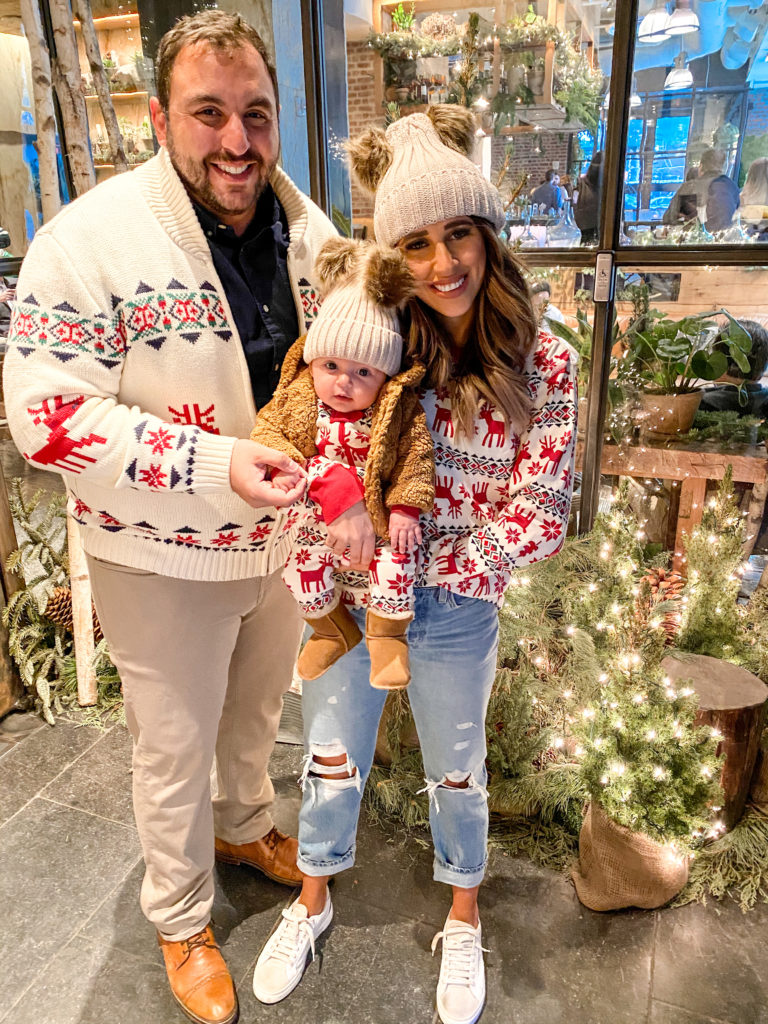 Ted's Cardigan | Rosie's Onesie | My Thermal(has matching pants here)
Finally got Ted in some matching Christmas gear! I think you guys may have helped with the encouragement on Instagram lol. Ted had meetings in New York so we tagged along and are exploring with sister. I absolutely love being here for Christmas and being able to have these memories with my family!
I ordered these outfits from a new site I found called Hanna Andersson. They have so many matching pjs and outfits for the family(and pups) that are not just Christmas themed! The quality of these are so so good too. Ted's cardigan he's wearing is a heavier/thicker material so it looks really nice yet still matches with us because marriage is all about compromise! I styled my pjs with mom jeans so we could run out to breakfast lol! They also have a lot of great pjs for babies that are unique and organic which I love! All 30% right now and will arrive by Christmas if you're a little late on the matching pjs game!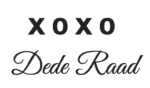 Thank You Hannah Andersson for Supporting this post