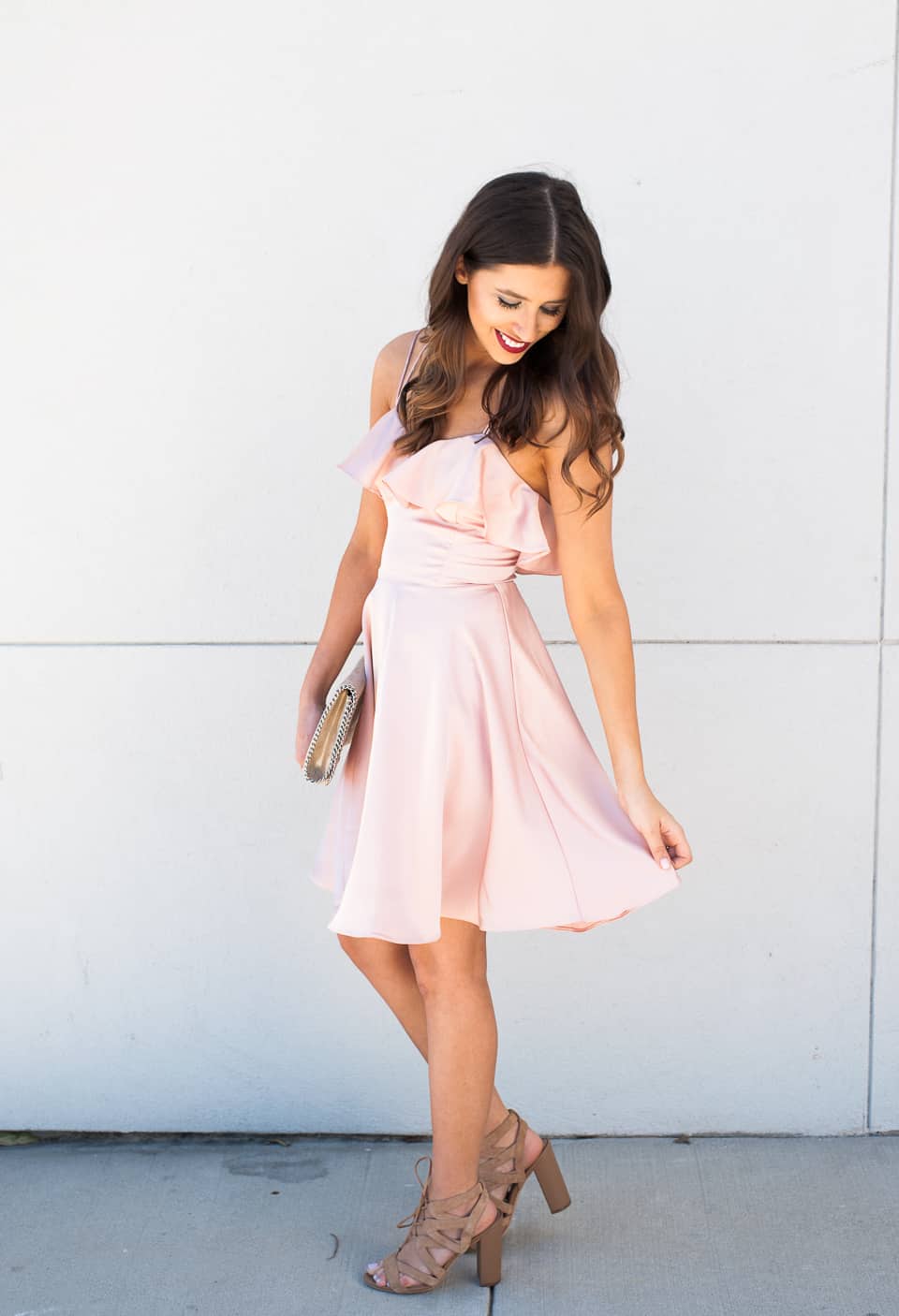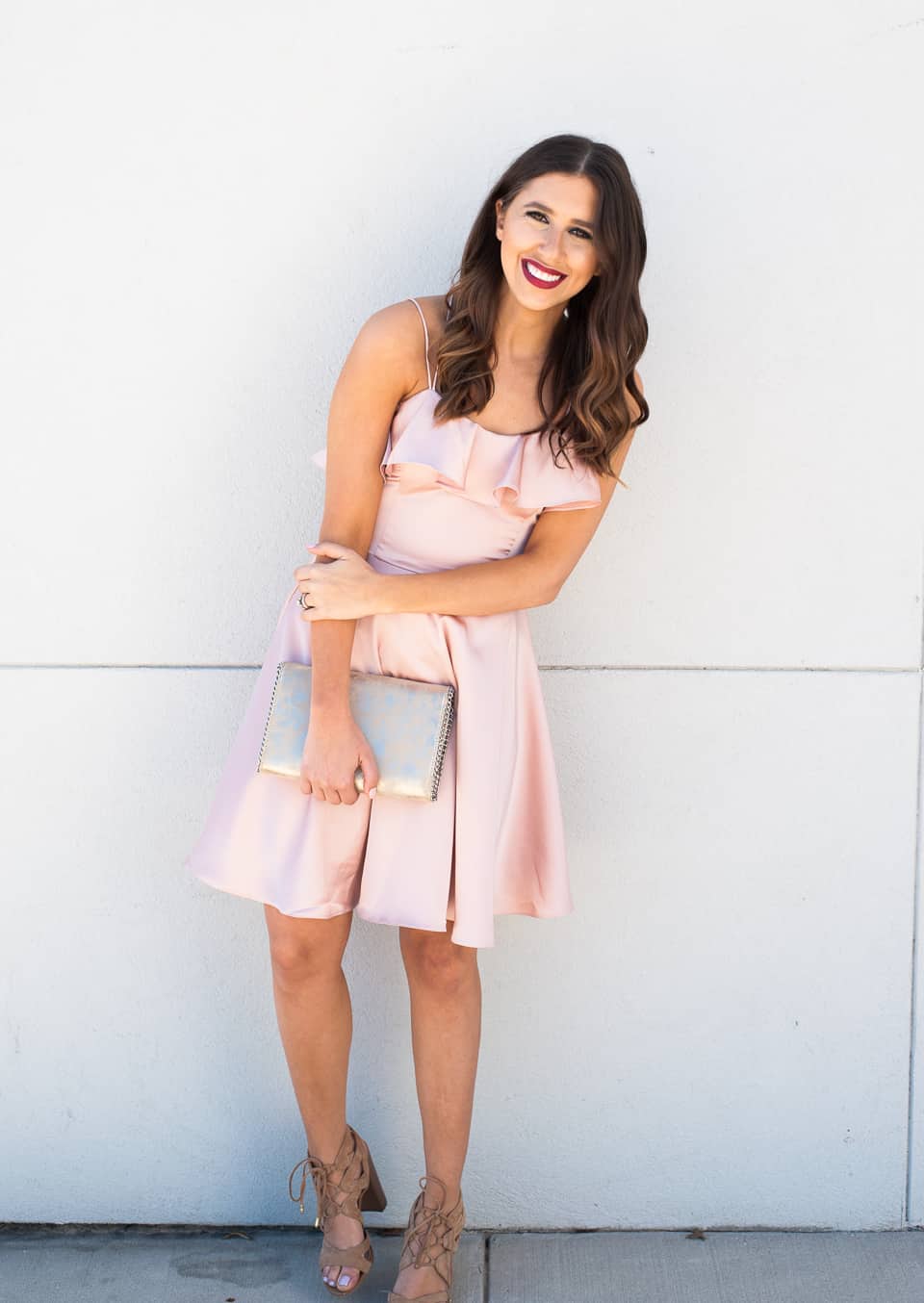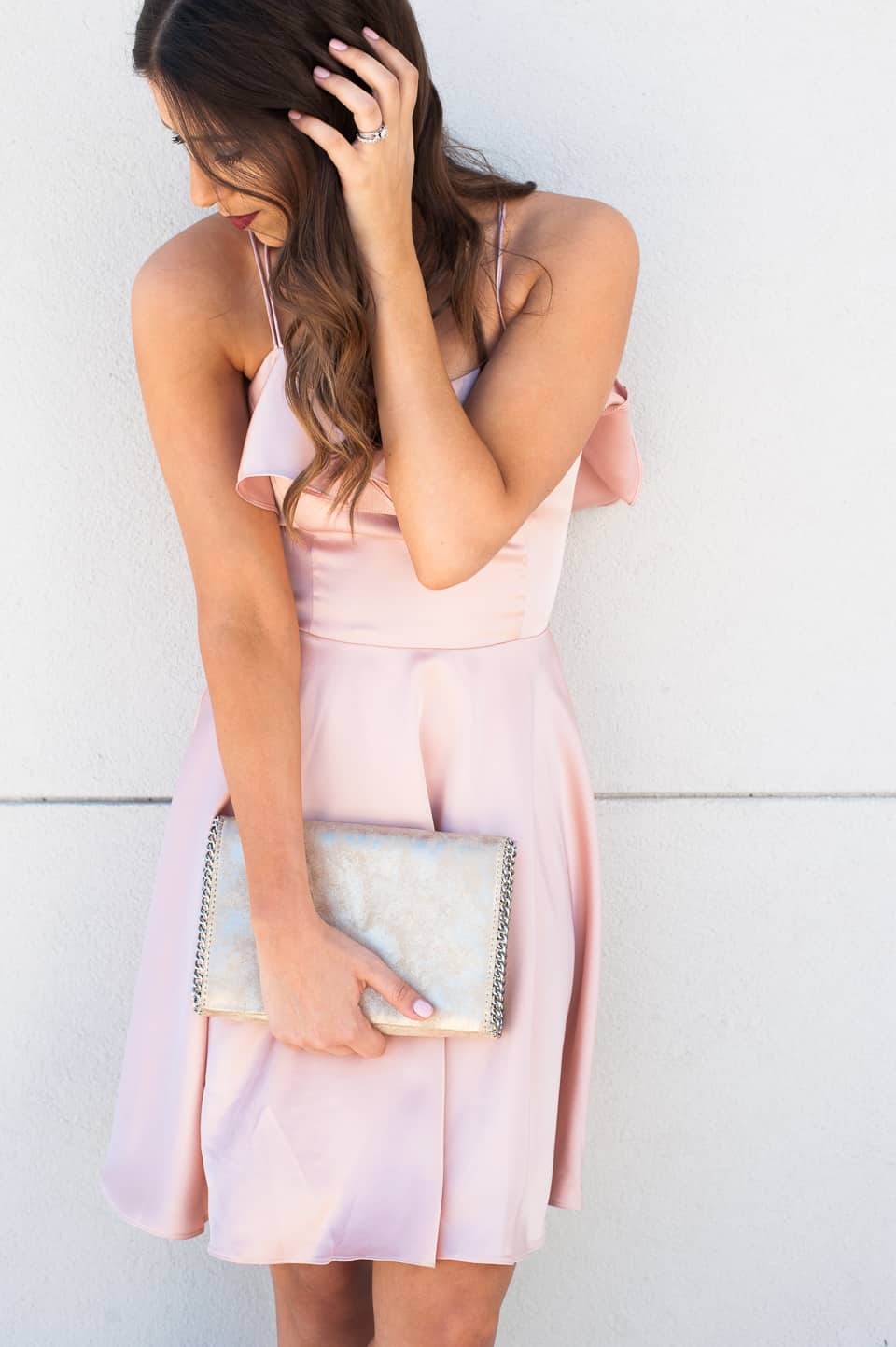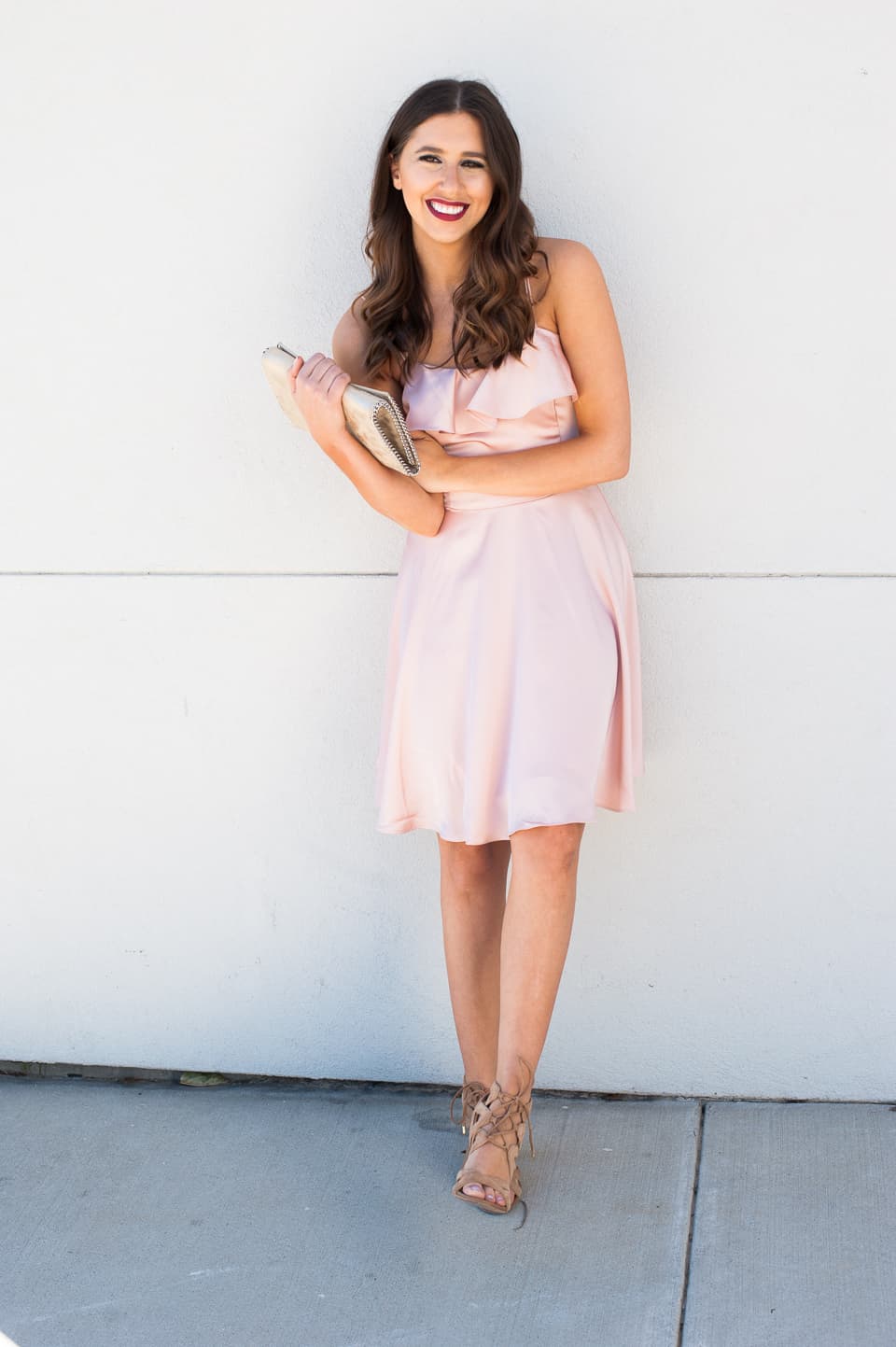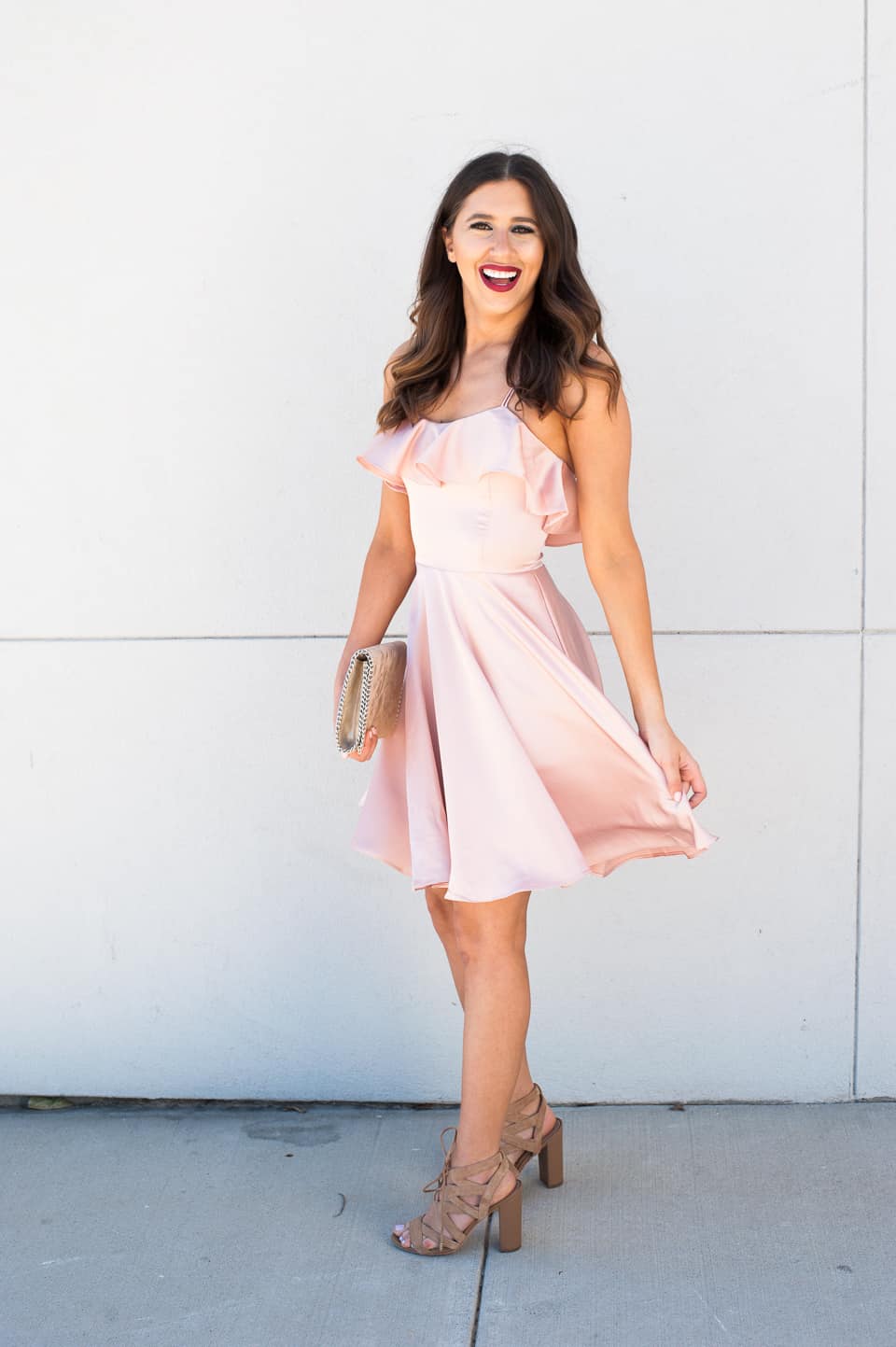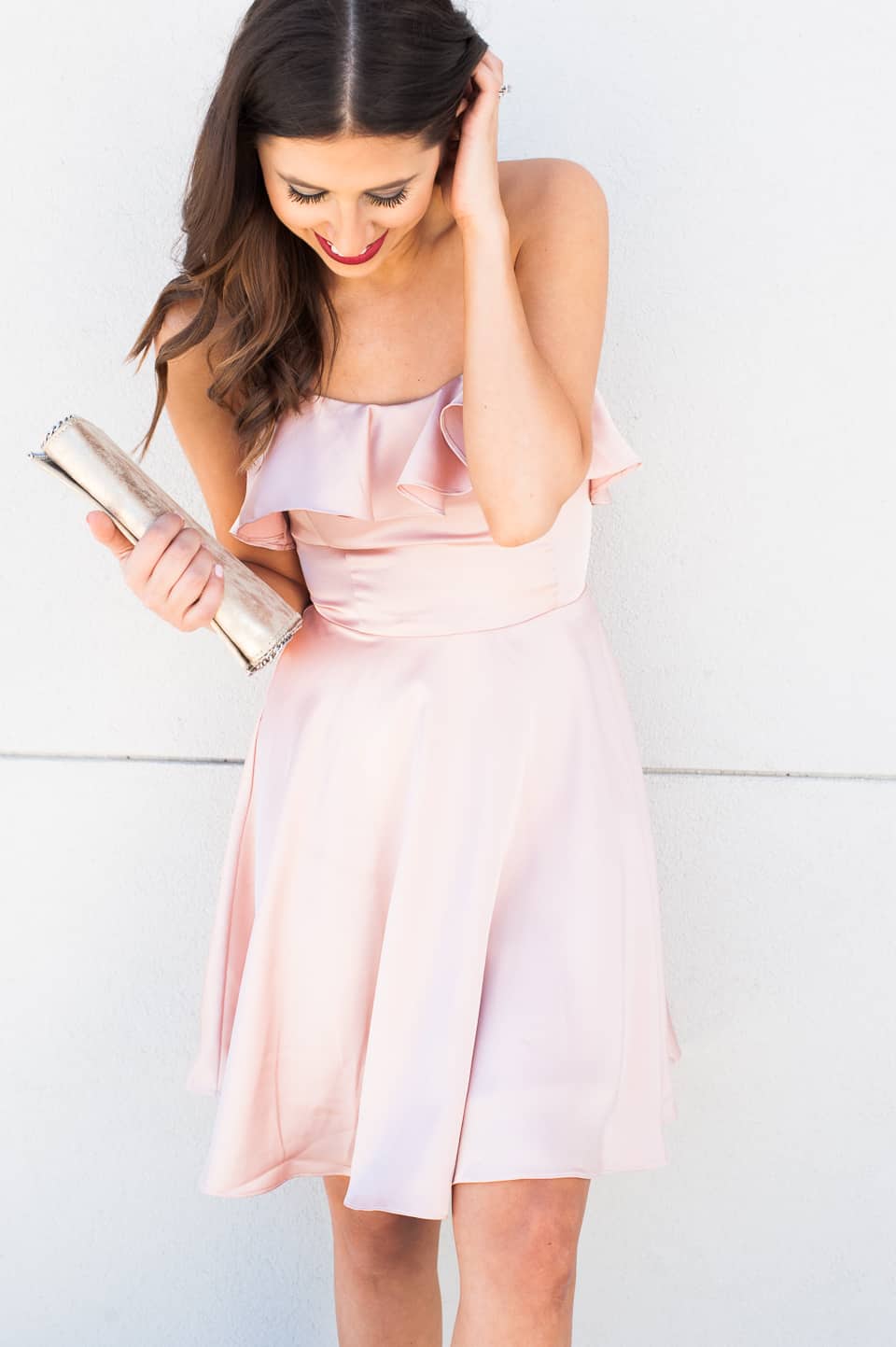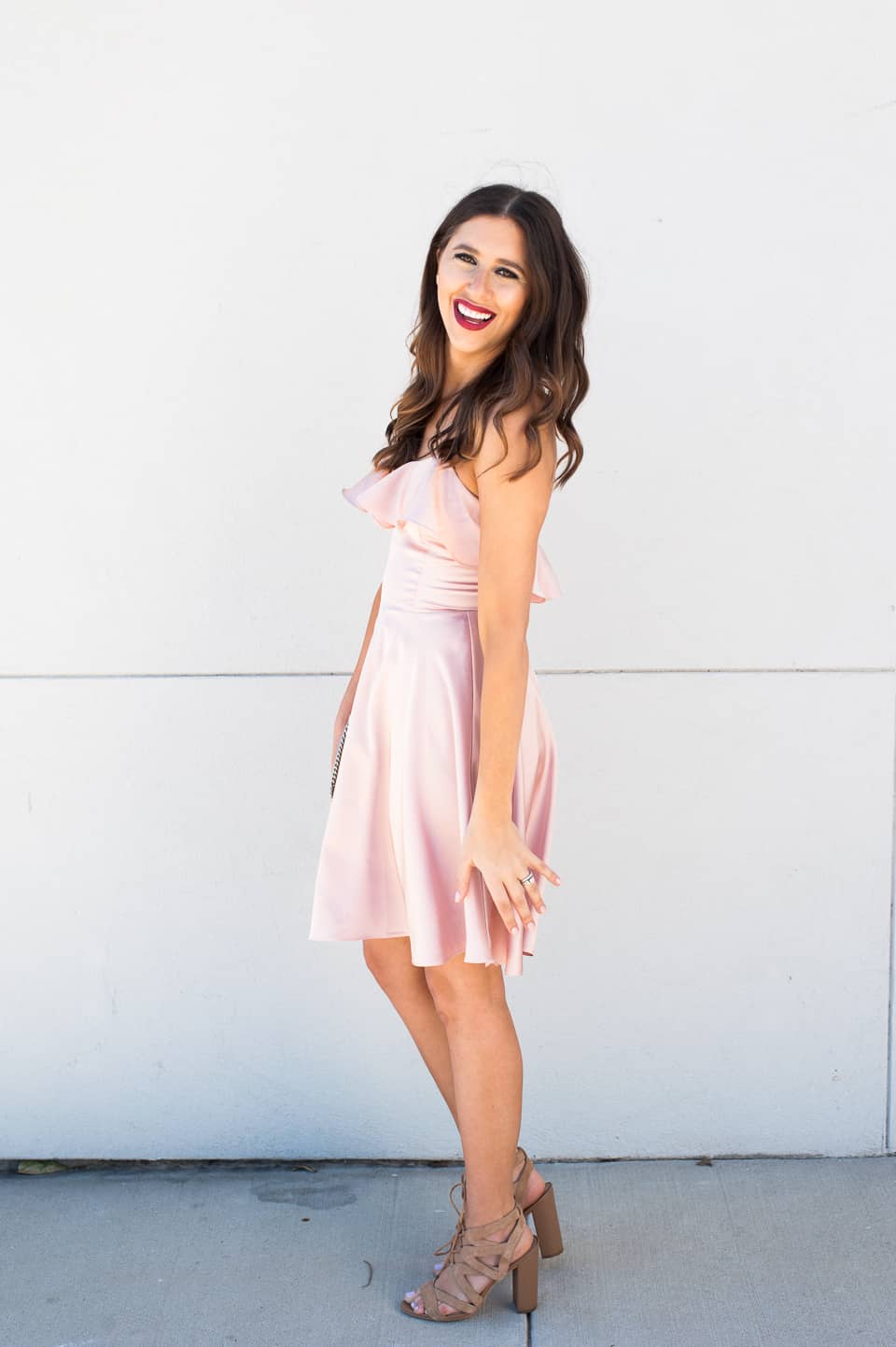 Dress: Revolve | Shoes: Sam Edelman | Bag: Chelsea28 | Lips: NARS |
I've been sharing a plethora of Valentine looks and typically I am not one to hammer at the idea of this holiday, but the dresses I came across were so darn cute. If you are looking for the classic pink dress, this one is for you. I decided to go for light blue this year here, but I know that doesn't cover the entire spectrum of ladies who are looking for dresses. Both can easily be transitioned to a spring wedding or Easter dress and the best part – it comes with free two day shipping! I typically wait until the very last second to get an outfit – example: I am leaving to NYFW tomorrow and have NO outfits, so two day shipping is ahhmazing!
Sadly,  I didn't even think to order outfits two days ago, so y'all, promise no judging on my outfits this trip! I would show up at the fashion capital, during the most important fashion week of the year, with NO outfits planned. Last season I spent 3 months in advance coming up with outfits, ordering online, etc. I did the entire shebang, and this year, I decided to boycott that process. In my defense, I just pulled the trigger and decided to go like 5 days ago. Sister was begging me to go somewhere with her and I had a few shows and meetings that I didn't want to miss. I have been telling myself since September that I won't be back in February because of the cold and yet I am headed to the cold. Probably another reason why I haven't started planning my outfits, I loathe the cold. I am a such a dress and heels kinda lady like above! Anyways, wish me luck darlings!