Cabo Travel Diary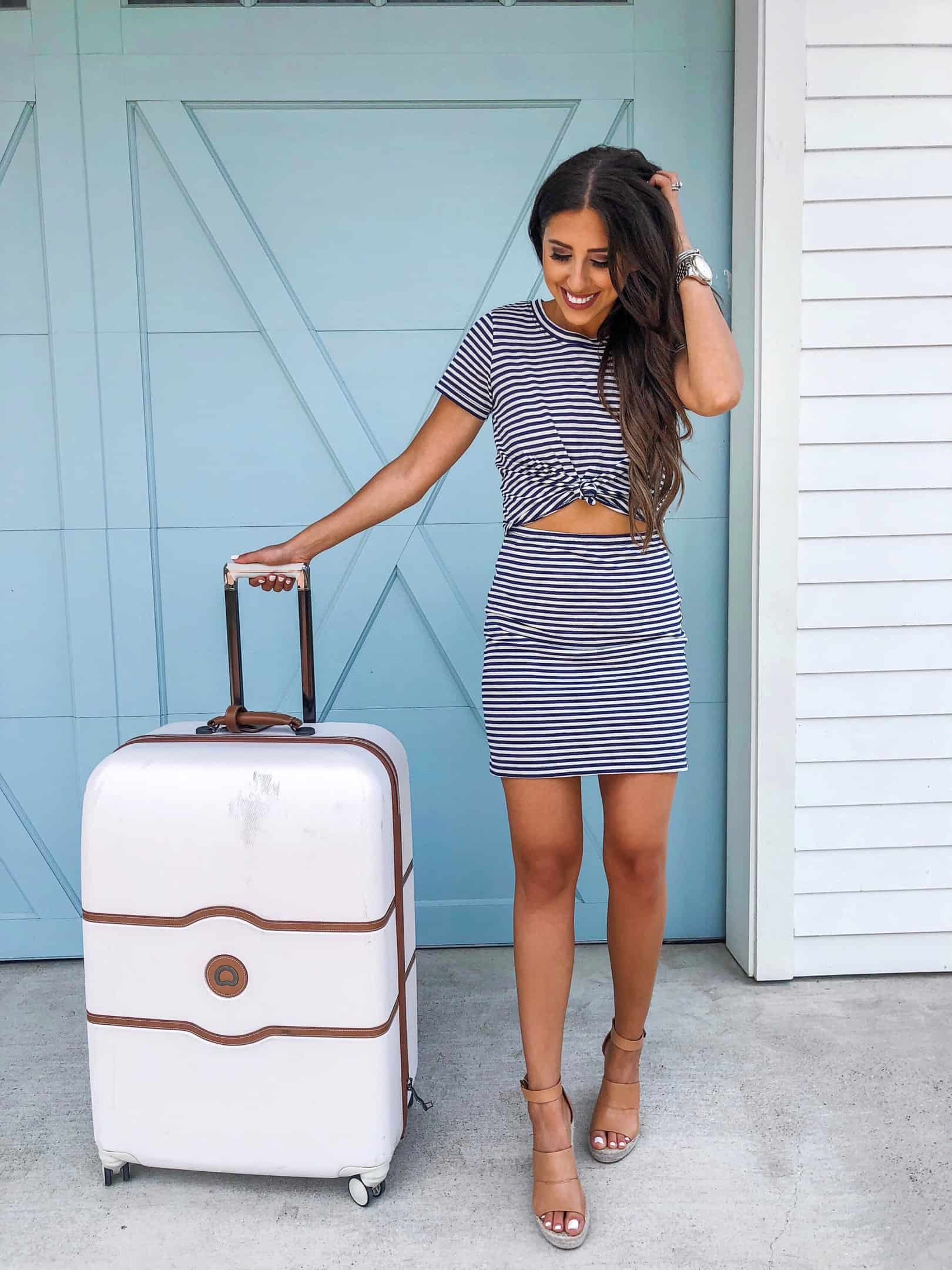 Dress: Socialite | Shoes: Treasure and Bond | Luggage: Delsey | Earrings: Modcloth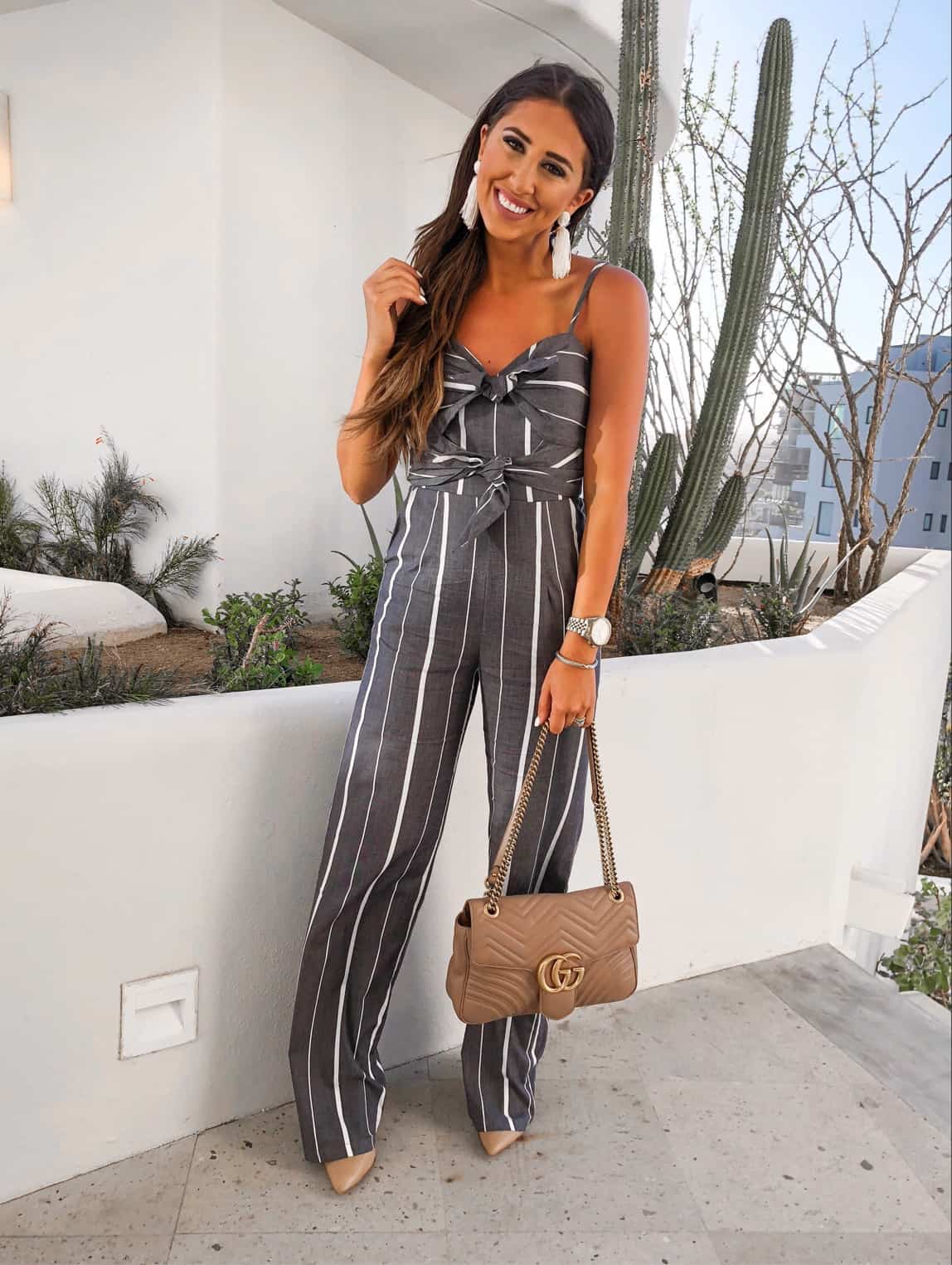 Jumpsuit: Socialite | Shoes: Sam Edelman | Purse: Gucci | Earrings: Baublebar
Swim: Goodnight Macaroon | Shorts: Free People | Purse: Goodnight Macaroon | Earrings: Marley Lilly (SIMILAR) 
Dress: Charles Henry | Shoes: Sam Edelman | Bag: Claire V. | Earrings: All Things Mochi (SIMILAR)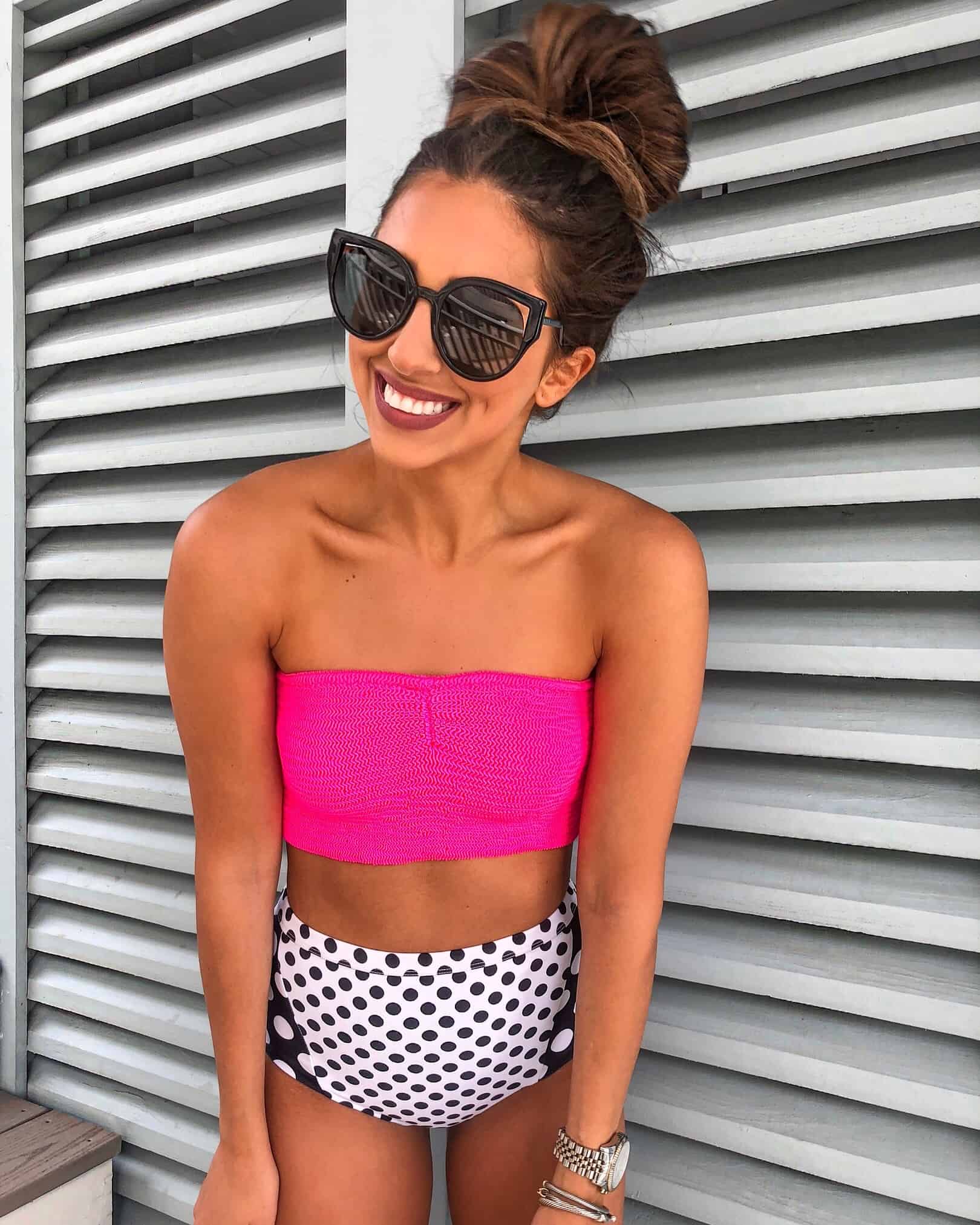 Top: Isabella Rose | Bottoms: Tularosa | Glasses: Diff 
Dress: Bp | Purse: Goodnight Macaroon |  Earrings: Baublebar
Top: Loft | Shorts: Express (SIMILAR) | Bag: Claire V. | Shoes: Jeffrey Campbell | Glasses: Amazon
Swim: Asos | Earrings: Baublebar | Watch: Michael Kors
My Outfit // Top: Flagpole | Bottoms: Flagpole | Earrings: Panacea | Bag: Mystique
Lauren's Outfit // Swim: Topshop | Bag:  Gaia | Earrings: Baublebar
Swim: Asos | Shorts: Grlfrnd | Purse: Goodnight Macaroon |  Earrings: Baublebar | Shoes: Modcloth
Romper: Leith | Shoes: Sam Edelman  | Earrings: Stella + Ruby | Purse: Gucci 
Top: Topshop (SIMILIAR) | Skirt: Bardot | Earrings: Stella + Ruby | Shoes: Jeffrey Campbell | Purse: Gaia
Swim: Goodnight Macaroon | Earrings: Baublebar | Purse: Goodnight Macaroon(SIMILAR) | Shoes: Sam Edelman 
We had such a great time in Cabo that I wanted to share a full round up! I know tons of you all have Cabo trips planned so I just wanted to share a few tidbits on our trip! This was my second time to Cabo, first time was for my birthday last year (post here). Last year we didn't leave the resort at all so this time around, we got to explore Cabo a little more!
Hotel//
We stayed at the Hyatt Ziva that is only a 15 minute drive from the airport. I thought this was a little strange and while walking to our room or even from the hotel lobby, you can see the city. Last time we stayed at JW Marriott it was a little drive but I loved how secluded we were. I never felt unsafe but it was a little strange to me being so close to the city and seeing it. The hotel is a huge property and I got so worried since there were kids everywhere. Once we found the adult pool, I felt a little better about the hotel and we mainly stayed here the entire time. If it wasn't for the adult section, idk what I would have done lol! I know this will change eventually but until now, adult pools are my fav. I think if we stayed in a building by the adult pool, I would have also enjoyed it more! None of the food and drinks were out of this world and not anything I would recommend going back for. The rooms were nice but all in all I wouldn't necessarily go back to this hotel or recommend it to a friend. I know we all have different experiences when visiting hotels and that is the hard part for me about reviewing them! I just never would like to recommend a place to you and someone have a bad experience! Sharing my honest opinion is all I know, and I know not everything is in my hands but this is one place that I would not go back too! On the other hand if you are looking for a hotel to stay at, we loved the JW Marriott and I have heard all but great things for The Cape hotel & Pueblo Bonito!
Restaurants//
So we tried our best to leave the hotel each evening to enjoy Cabo for what it is known for! All the restaurants that were recommended to us were about a 20 – 30 minute drive!
The Office: I have had so many people recommend this place to me and it did not disappoint! We came here for dinner after our boat ride and it was the perfect way to end the day. The ambiance, decorations, live music, and hilarious staff made it that much better! The entire restaurant is outside on the sandy beach! Their guacamole was out of this world! Be sure to make a reservation if you are in town during peak season.
Sunset Da Mona Lisa: Yall, must go here to watch the sunset! It is one of the prettiest restaurants I have ever been too and it feels like you are in Greece! Make sure to make reservations around sunset and go early to sit at the bar and take in the beautiful scenery! The bartenders were SO nice, we didn't want to leave because we just hung out with them before and after dinner lol!
We also were recommended to go to Flora Farms and am so sad that didn't end up happening!
To Do: We took a yacht with Blue Sky Cabo and it was definitely the highlight of our trip. We rented the yacht for about an hour and they took us to the famous arches that you are constantly seeing pictures of when people visit! We got to watch sunset, dance away, and just hang out on a beautiful boat. We also had a friend Pancho the sea lion join us on our boat! The staff made sure that he came to visit and we got all the pictures we wanted. It was SO crazy being so close to a sea lion. A unforgettable experience for sure!