Cabo Diaries JW Marriott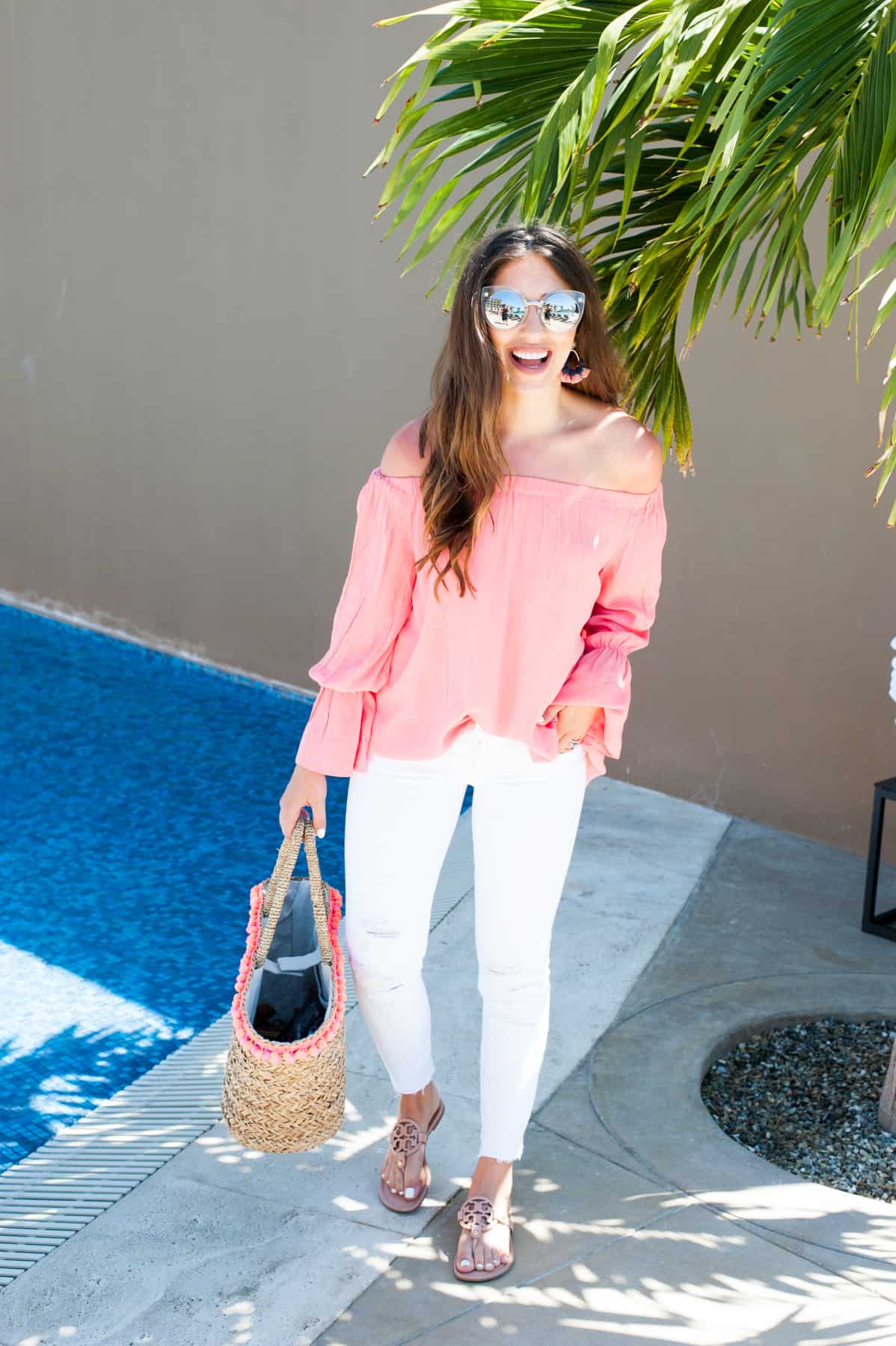 Top: Sanctuary | Jeans: J Brand | Shoes: Tory Burch | Earrings: Bauble Bar | Tote: Similar
Swim: Triangl | Sunnies: Karen Walker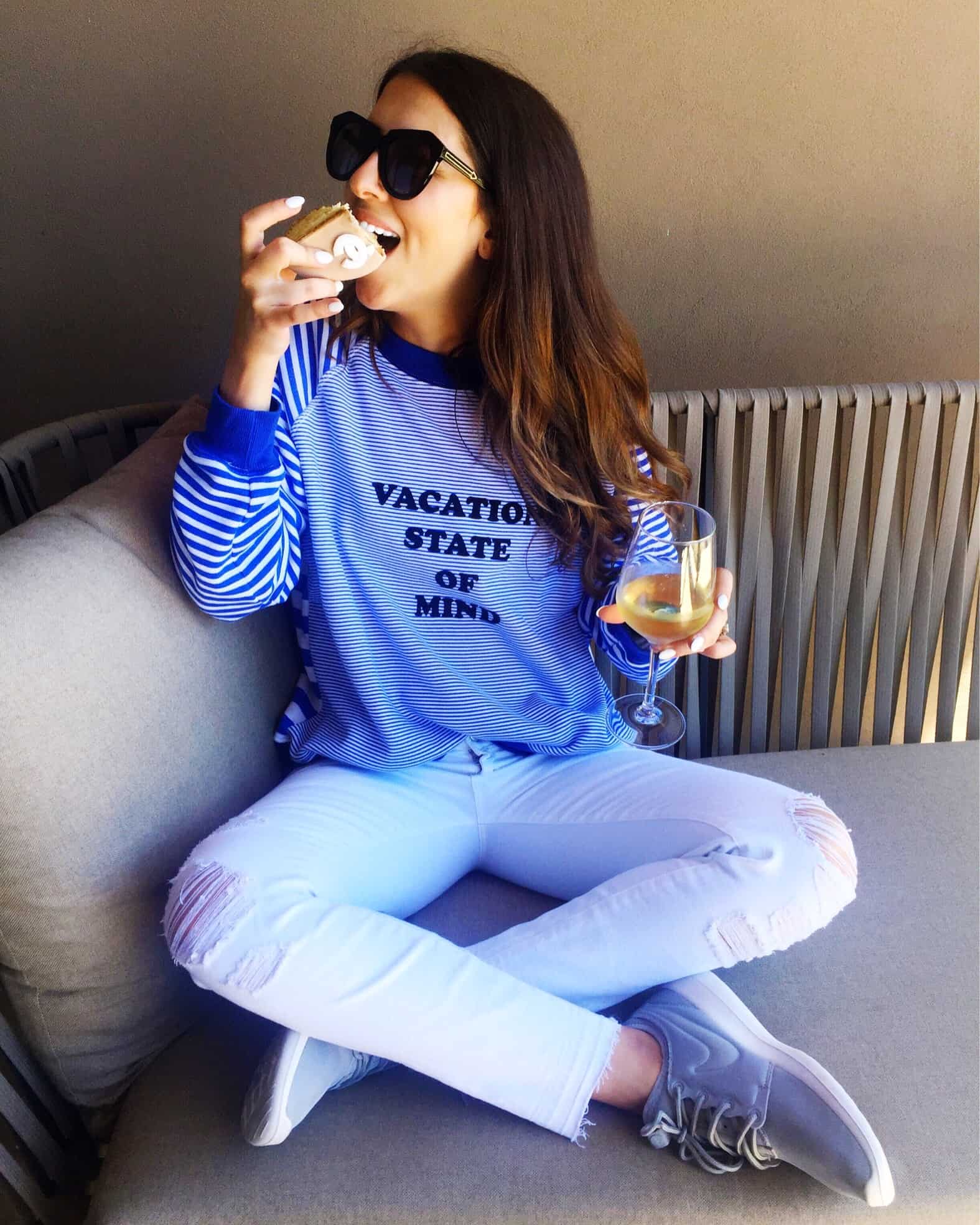 Top: Wildfox | Jeans: J Brand | Sunnies: Karen Walker | Shoes: Nike
Top: Vince Camuto | Shorts: One Teaspoon
Dress: Topshop | Shoes: Sole Society | Bag: Henri Bendel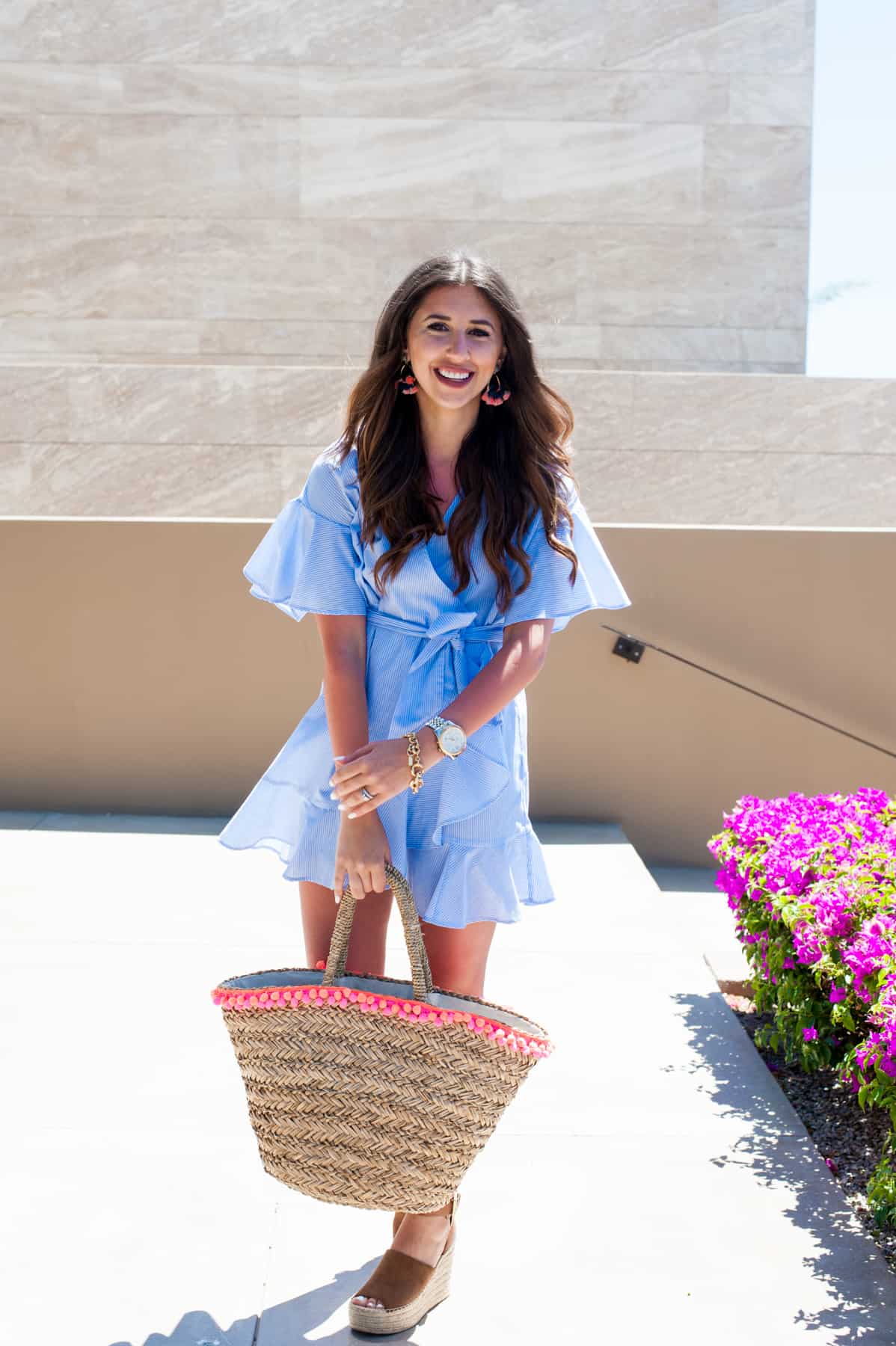 Dress: Topshop | Earrings: Bauble Bar | Tote: Similar | Shoes: Marc Fisher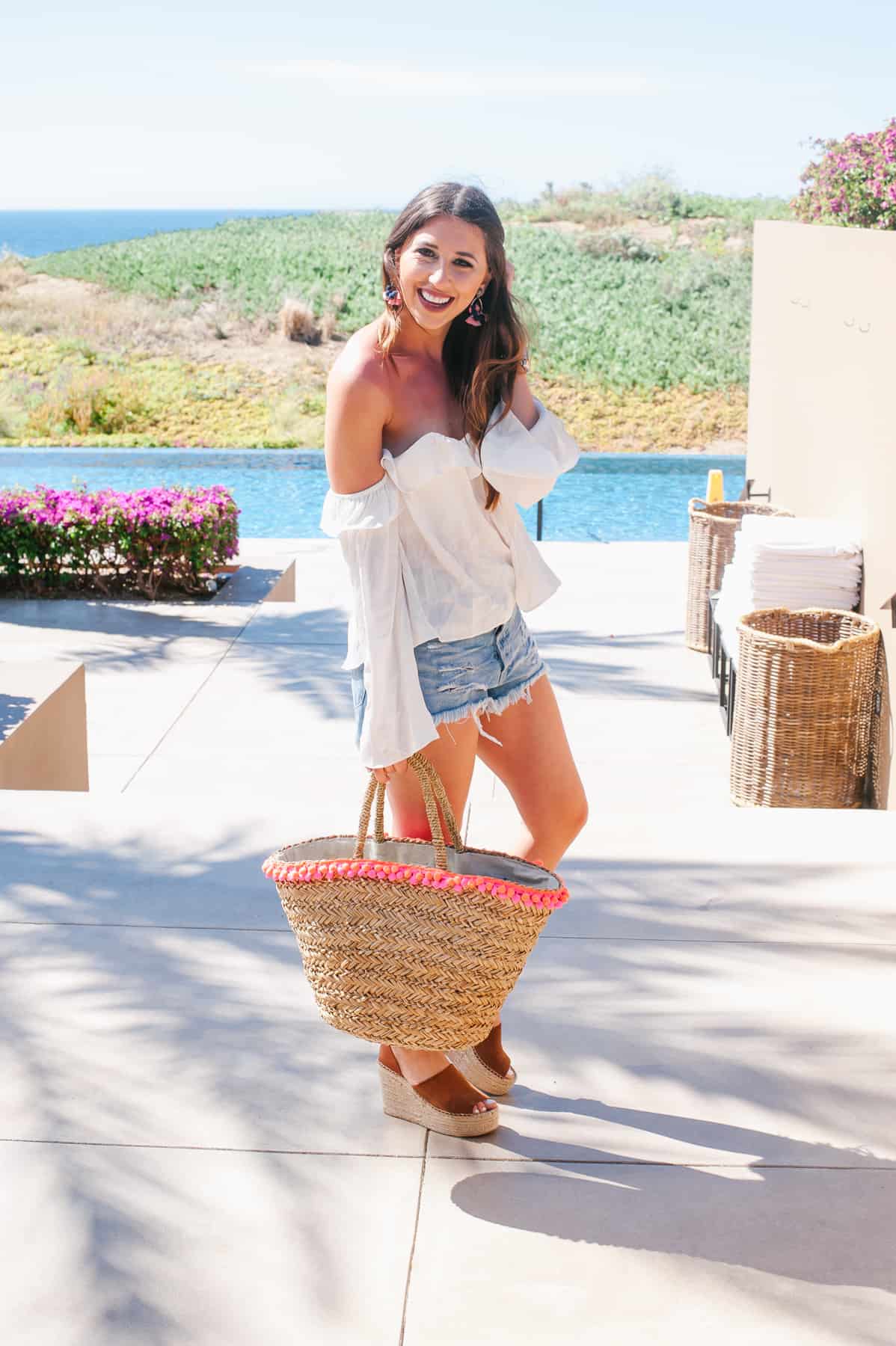 Top: 4SI3NNA (size down) | Shorts: One Teaspoon  (fav & on sale) | Earrings: Bauble Bar | Tote: Similar | Shoes: Marc Fisher
I wanted to share a recap of our trip to the JW Marriott in Los Cabos. We have heard so much about Cabo over the past couple years that we were dying to go check it out for ourselves! I feel like Cabo comes up in just about every vacay conversation and now we can at least say, we went?
Have you all needed a vacation where you just sat around and did nothing? Well, this one was it for us haha. At first, we had a long list of things we wanted to do when we went to Cabo, and then we walked into this resort, and immediately changed our minds.  It was probably one of the nicest hotels we have stayed at. Everything was so modern and every detail was payed attention too. Before arriving to the hotel we had all these restaurant recommendations and sea lion or whale watching excursions planned in our head, but we realized we just needed a couple of days to sit, and the resort was way too nice to leave.
Rooms: Beautiful! I would ask for the rooms closet to the water that way you are close to everything. The resort is HUGE and you do a lot of walking but everything is so pretty that you don't really mind. We got the ocean front room and it was so nice just to lay on the balcony and hear the waves crashing. We are such balcony people lol! The rooms it self smelt like mint and they had 2 cleaning services everyday which was nice!
Pool: "Welcome to my office!", said my favorite waiter Carlos every time we went to the pool. The staff here was incredible and definitely were very attentive to anything you need. They had about 5 (all infinity) different pools, but we spent most of our time at the adult pool with the swim up bar. I loved that they had an adult section. I also think it was the best view of the beach, which by the way, was AHHMAZING!
Beach: People already warned me that you couldn't swim in the water which was meh to me since I am the happiest in deep blue water. We did spend a lot of time just laying by the beach and soaking up the sounds of the waves. The waves were actually HUGE and we enjoyed watching them. The beach its self was very big and they even have service on the beach, which I LOVED. It was so nice to eat my nachos by the waves.
Food: I am a sucker for bar snacks. I have no idea why but I need to break this craving. I ordered wings, pizza, nachos, bacon, and pizza either for room service or by the beach / pool. The last night we did do a fancy dinner at Café des Artistes. If you are celebrating a birthday this is the place to go. They greeted us with champagne by the piano and decorated our table with confetti. They also surprised me with this huge sparkler, birthday  macaroon set up and sang happy birthday. It was very sweet! We ordered the lobster and it was YUMMM.
We have traveled with a couple before where their main goal was to make as many friends at the resort, do as many activities, and sight seeing. Ted and I were exhausted after that trip and needed a vacation from a vacation. Don't get me wrong, we love meeting other people at resorts, but this trip, I think we wanted isolation from life. We just shot a lot of photos and ate / drank a lot of food. That is EXACTLY what I think & need when I hear the word vacation.
What kind of vacationer are you?!