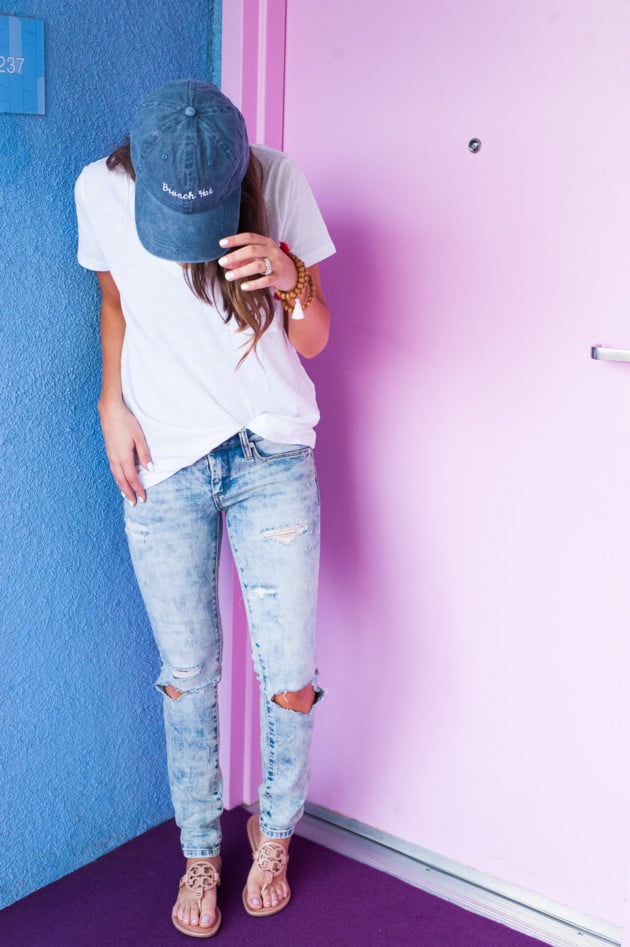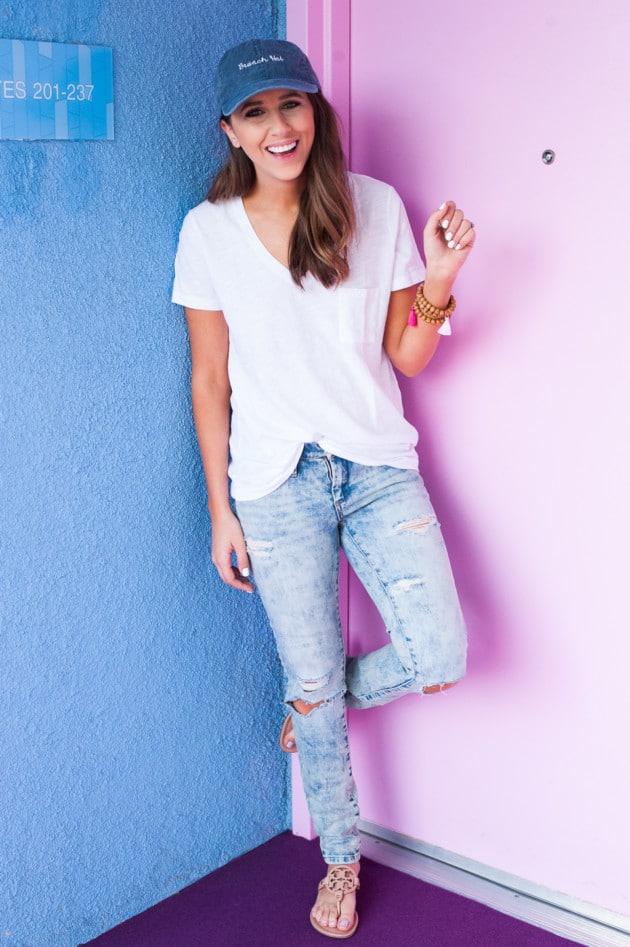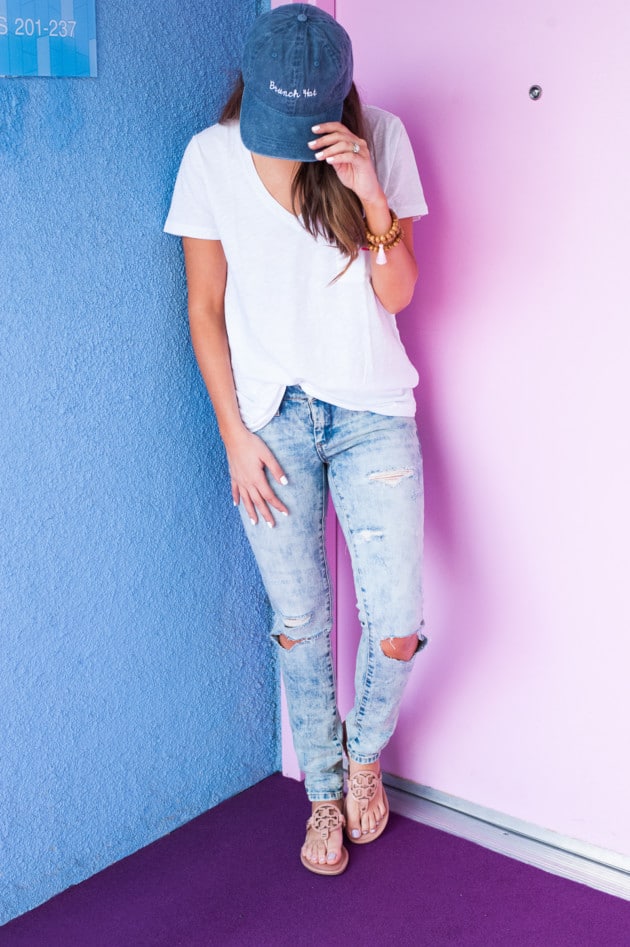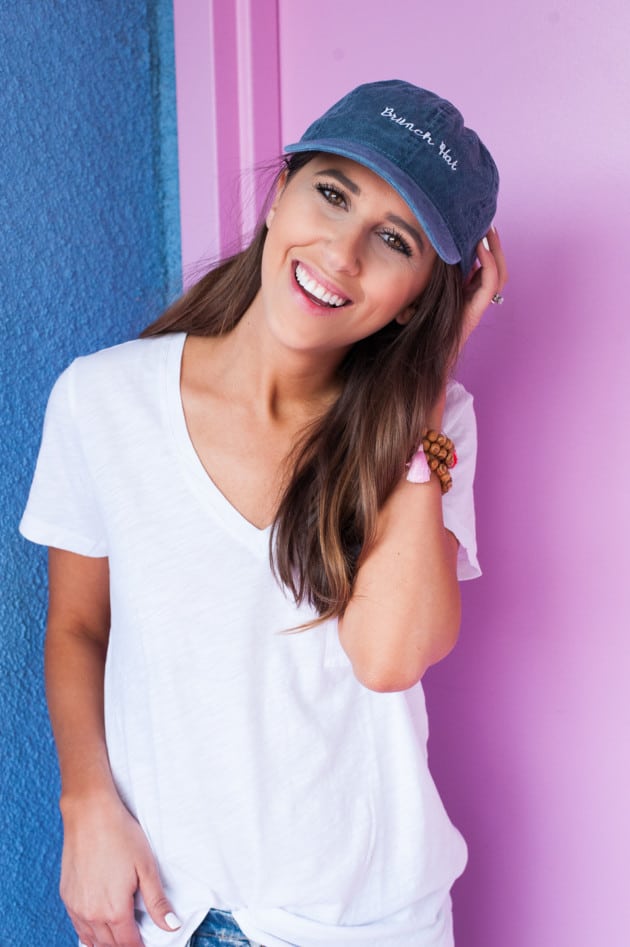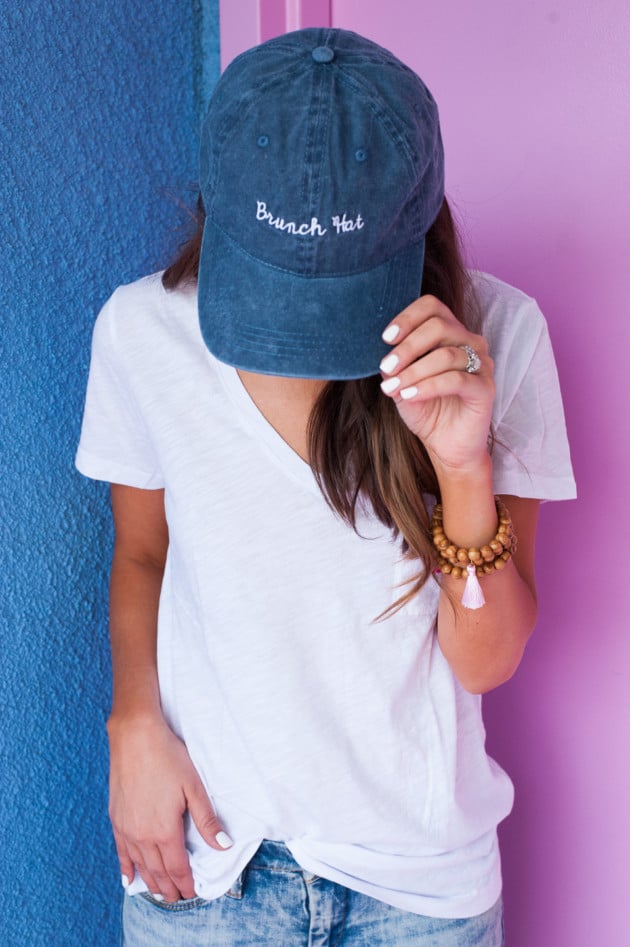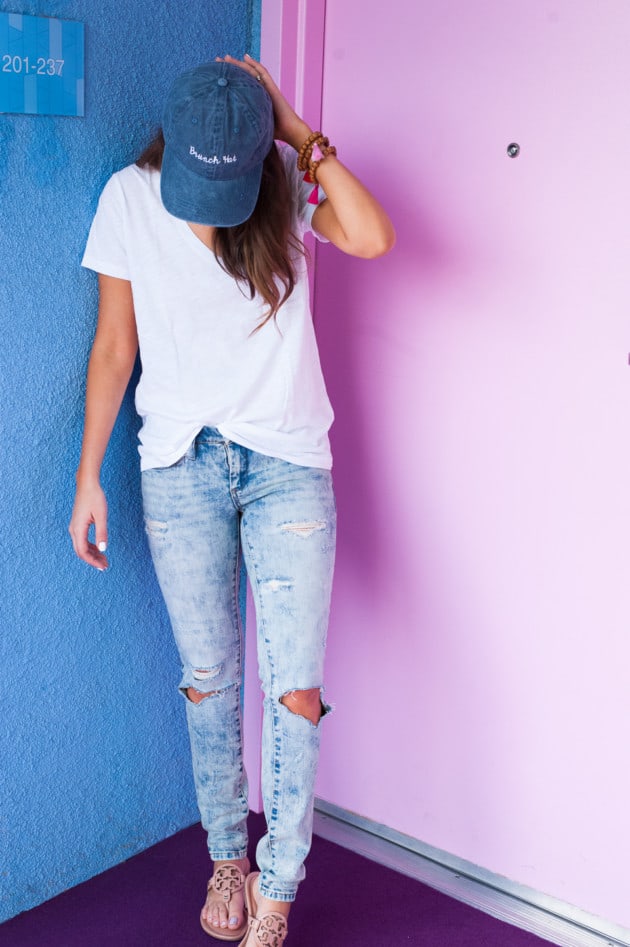 Top: Madewell | Jeans: BLANKNYC | Shoes: Tory Burch | Hat: BP. (Similar) | Bracelets: Elaine Turner |
During this time of transition when not even the weather man knows what the weather will be like, basics are key. I always love to stock up on good V neck shirt and these madewell pocket tees are key! They come in 7 colors and are the perfect casual material to hoard and wear. I also have been wearing this denim non stop because it makes a boring outfit jump up a level. I am huge on my jeans being comfortable and after trying two different sizes in these jeans, the comfiest version was sizing up. They make them seem more like a loose boyfriend fit and I am so ok with that! As for baseball caps, they are coming back this season and I am so excited for them! This girl is guilty of dry shampoo and with a cap, no one will ever know my secret, well besides all of you!
Happy hump day babes. I hope you all got showered with love yesterday. It was such a perfect day with my hubs. We checked off our to do list and worked from home side by side. Quality time is definitely my love language with the man so it meant so much to have him home with me! He also helped tackle my inbox and we picked out the backsplash for the condo. We then came home to a bottle of wine and take out sushi with some Netflix. The perfect recipe of a date night for the Raads. Gosh I love that man!