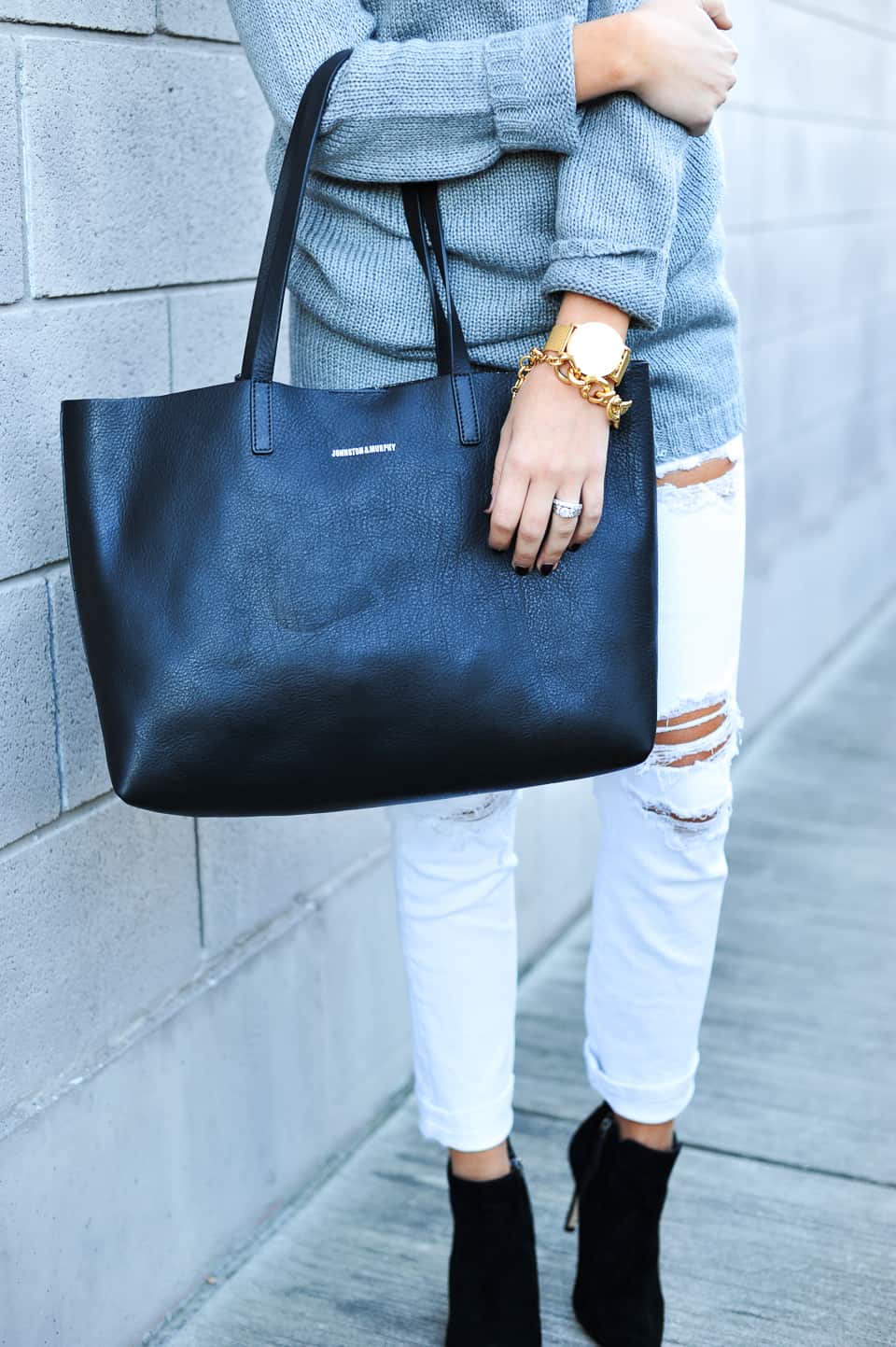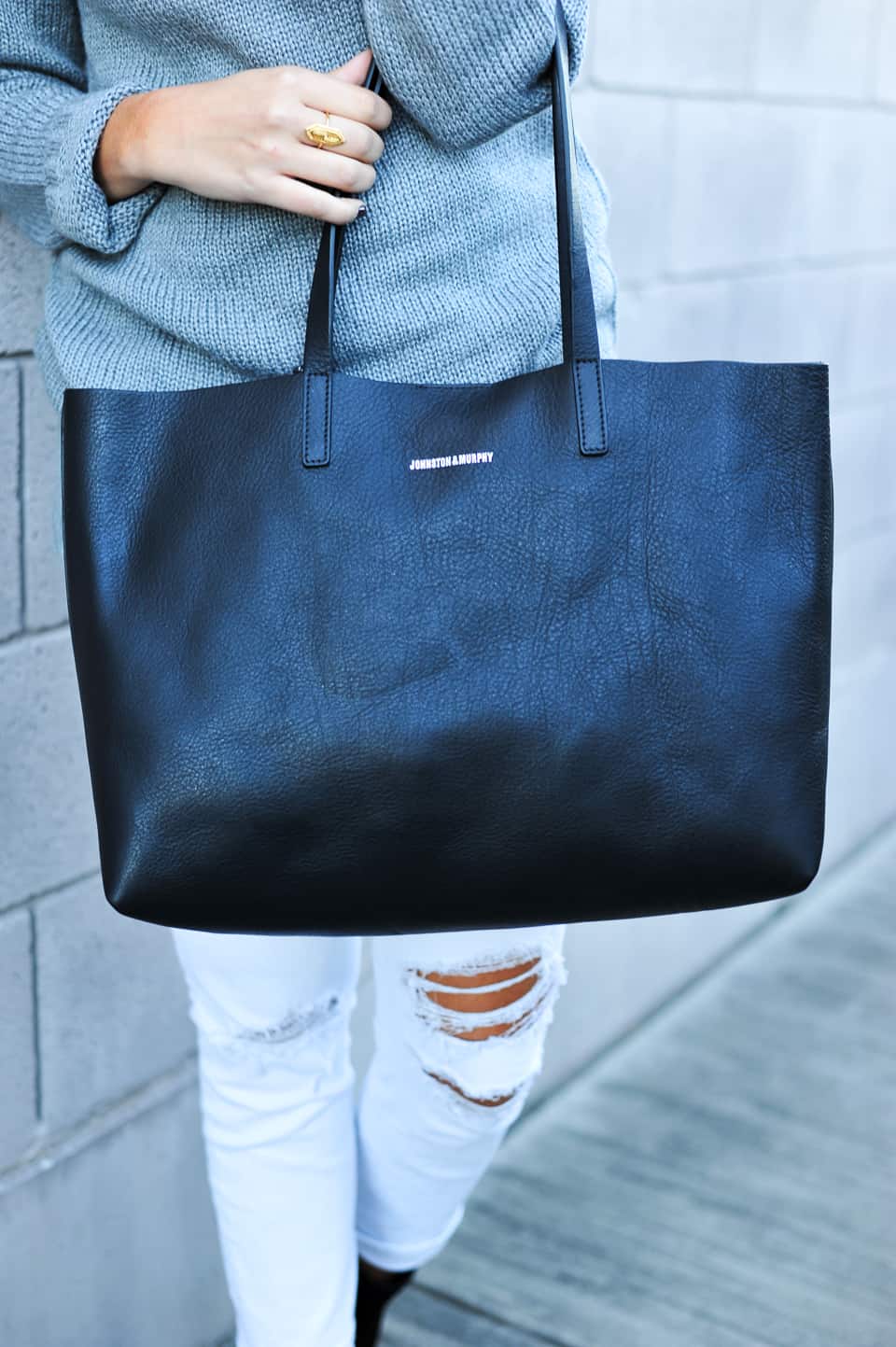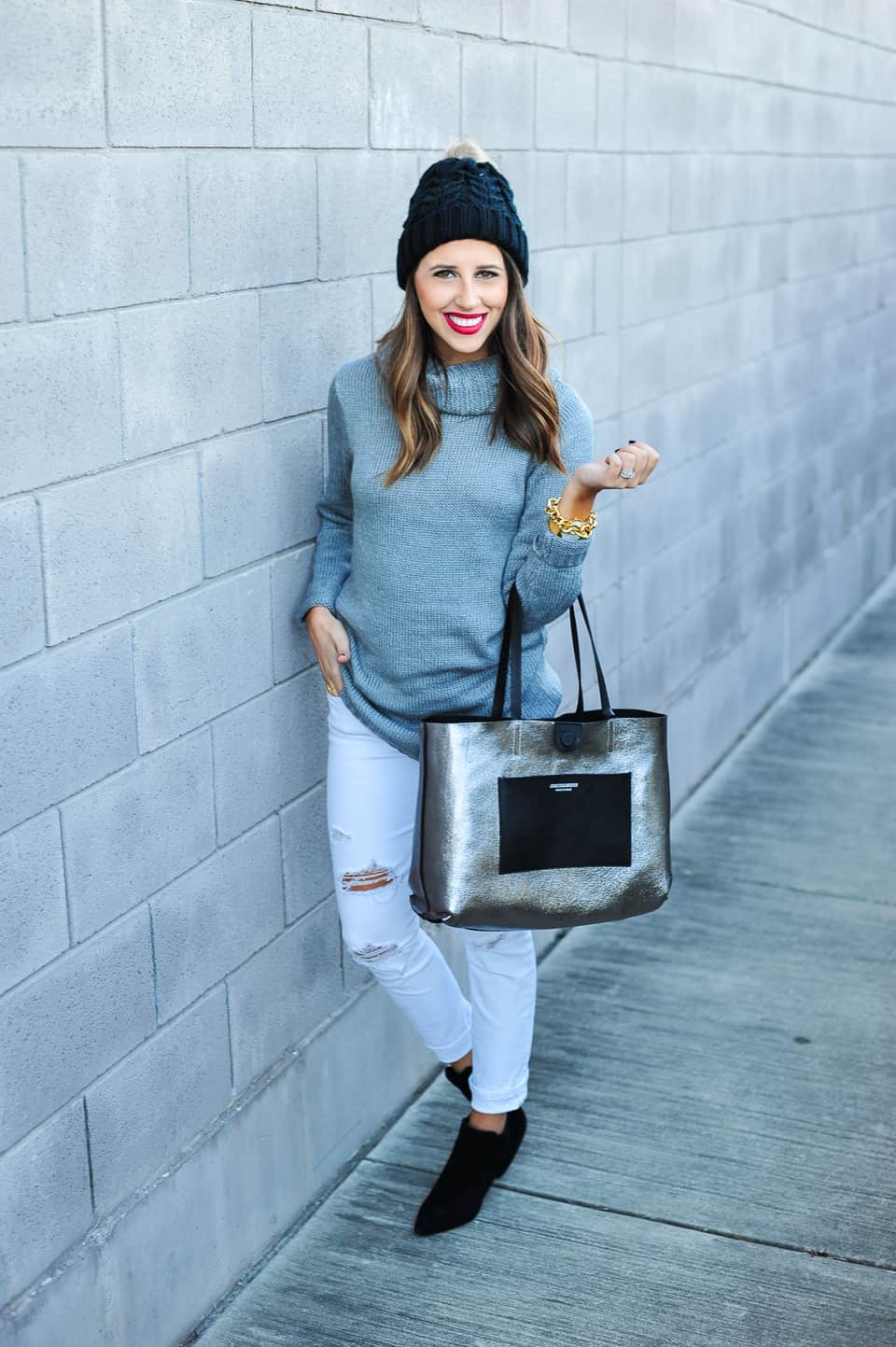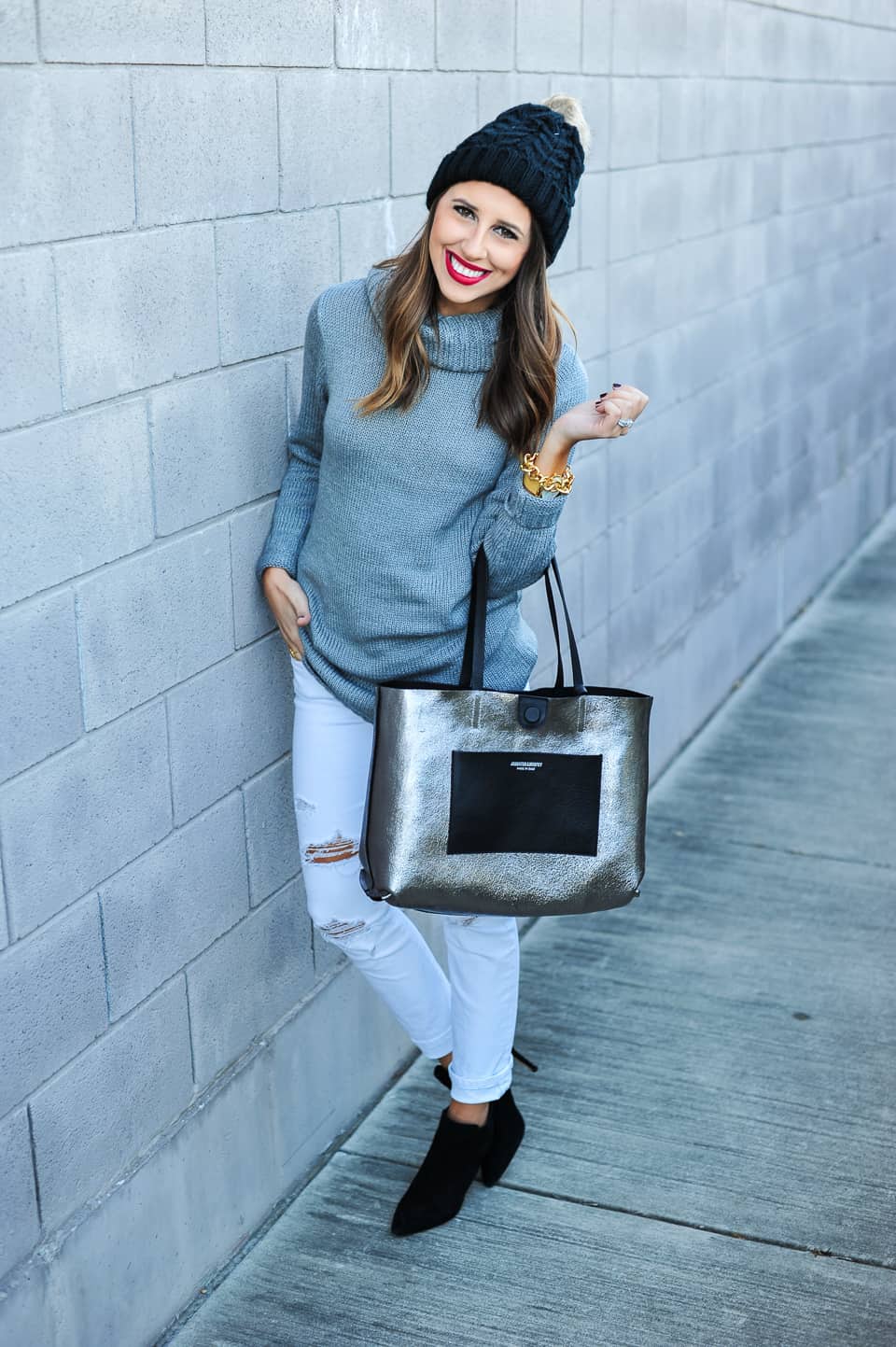 Bag: Johnston & Murphy | Top: Cotton (dress) | Beanie: BP. | Jeans: Similar | Watch: Larsson & Jennings | Bracelet: Bauble Bar | Shoes: Johnston & Murphy 
I'll probably sound like a broken record all holiday season letting you know what I think would make good gifts but hey that's what I am here for! This Italian leather reversible tote has been my favorite grab and go and is so practical! These shoes are also Johnston and Murphy and I have worn them all season long. I am so excited to continue wearing them in the winter since they are one of the comfiest skinny heel booties I own. Johnston and Murphy also has a great selection in shoes, sweaters, etc for guys that would be good picks. I actually ordered Ted's Christmas gift from them! As for the top, whats funny is it's actually a dress (dummy me)! I was wondering why it looks so funny in the pictures. I must have put it on, assumed it was a top, and didn't even think to wear it as a dress since it would have been short. If you prefer it as a dress, I recommend sizing up since I ordered a small and it's a little tiny as a dress.
Happy hump day babes, thanks for stopping by!